(Last Updated On: May 24, 2021)
If you are planning a family vacation or solo adventure to Memphis Tennessee, be sure to check out these top free things to do in Memphis. Save your money for all the delicious food!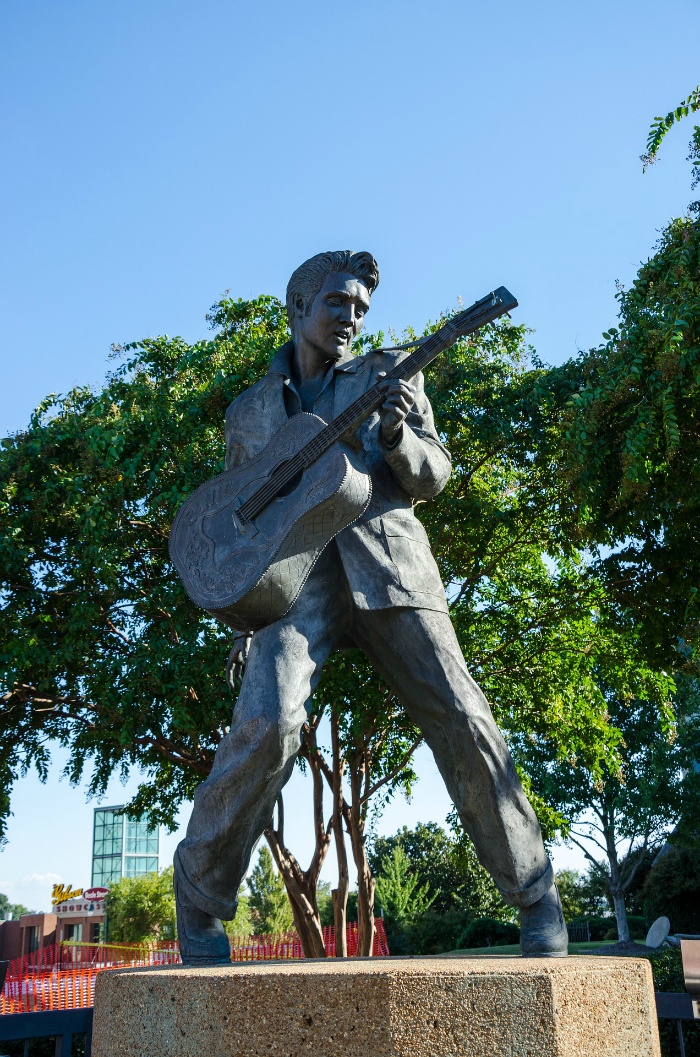 Top Free Things to Do in Memphis
Memphis, Tennessee is well known for its rich music history and its tourist appeal. The Western Tennessee city is the largest on the Mississippi River. Most people associate Memphis with blues and rock n' roll, and for good reason – many great acts got their start here. Memphis is about a 12 hour road trip from Tampa and a pretty cheap flight, making it a fun travel destination for us here in Florida too.
I have been to Memphis twice, both times in conjunction with St. Jude Children's Research Hospital. The first time I went I was blessed with the opportunity to tour the hospital and spend time learning about all the amazing children there, the incredible staff and everything that St. Jude Children's Research Hospital does for the families' of the patients. Did you know that St. Jude families never receive a bill. As in never. Never ever. They believe that the only thing you should worry about is your child and them getting well. Thank God. I will say that was the one of the most eye-opening trips I have ever been on. The children are so uplifting and cheerful, it really makes you realize just how blessed you are. Did you know that you can actually tour St. Jude Children's Research Hospital as well? Yes! Read on to get the details.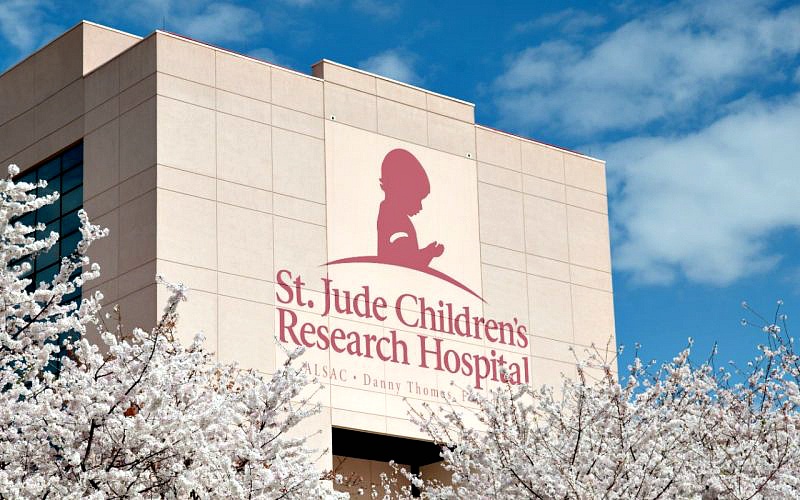 The second time I went was for the St. Jude Children's Research Hospital Half Marathon. Again, an incredible experience. I ran with so many inspirational people, I almost forgot I was running at all!
There's so much to see and do in Memphis, but not all of it is budget-friendly. Some of the city's most visited attractions are rather expensive, but don't let that stop you from visiting this cultural mecca. While you could budget for a vacation costing thousands of dollars, there are free things to do in Memphis that must be seen. Even by limiting your activities to those that don't charge for entry, you won't be missing out! Plus, you want to save money for all the delicious eats in Memphis.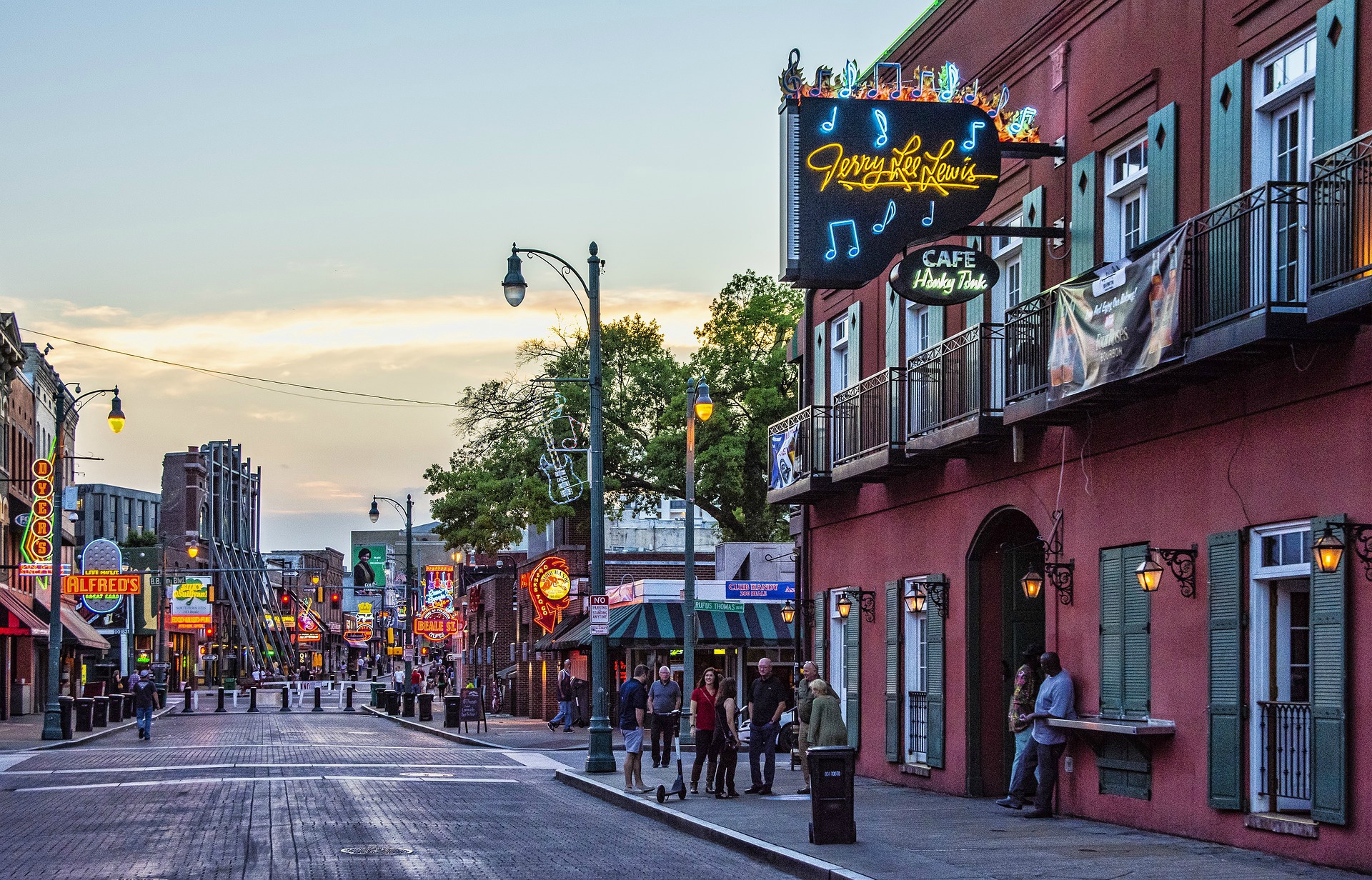 Top Free Things To Do In Memphis
Guided tours of the hospital are available by appointment only, which is understandable, this is for the safety of their patients. Hospital Tours are available Monday through Friday at 10 a.m. and 1 p.m. (excluding holidays) and the second Saturday of every month at 11 a.m. and 1 p.m. (excluding holidays). To schedule a hospital visit, contact 901-578-2042 or email [email protected]
Danny Thomas/ALSAC Pavilion tours pavilion and the surrounding area are open to the general public for self-guided tours, including visitors of all ages, tour buses and large school groups. All tour buses and large groups must schedule their visit in advance. Be sure to tour the Danny Thomas/ALSAC Pavilion, Danny and Rose Marie Thomas Memorial Garden and the ALSAC Gift Shop. I love the gift shop, it is filled with a lot gifts created with inspiration from original artwork from patients. You can also shop the Gift Shop online. Know that when you make a purchase, you are also helping the families at St. Jude Children's Research Hospital. That's a win-win in my book.
The Pink Palace Museum in Memphis offers free admission on Tuesday afternoons. Here, you'll find art and other household treasures owned by the founder of the Piggly Wiggly grocery store chain. The museum (which is housed in his home) also features a Civil War exhibit, a planetarium, and a miniature circus display. Since there's so much to see here, you could easily spend all 4 hours of the free admission period in the various exhibits!
Visitors can relax and have a picnic on the property grounds, so remember to pack some food. By not being tempted by the snack bar, you'll save even more money.
If you're visiting Memphis over the weekend, take advantage of the Dixon Gallery and Gardens' free admission morning! On Saturdays from 10:00am through noon, check out the collection of Monet, Pisarro, and Degas paintings on display. French and American Impressionalist artworks fill the museum, but the highlight of this estate is what surrounds it. Beautiful gardens will captivate you and your Instagram followers, so have your phone or camera ready to take some great photos!
On Tuesdays from 10:00am-2:00pm, the Dixon Gallery and Gardens offer a "pay-what-you-can" admission fee, where visitors can pay as little as they want to enter. If you can't make it to the estate on Saturday morning, you can get in with some pocket change on Tuesday!
An NBA team used to play in this gigantic retail space. Now, it houses a bowling alley, a giant glass elevator, and even alligators. Of course, you'll also find a giant Bass Pro shop within these walls. This shopping center is the perfect place for nature lovers to spend an afternoon. When the Memphis heat becomes too much to handle, head to the Pyramid to experience nature in a new way!
For $10, guests can ride the elevator to the top of the Pyramid, where they can take in some incredible sights over the Mississippi River.
This Egyptian art museum in Memphis is not random – in fact, Memphis was the name of Egypt's ancient capital. Discover incredible artifacts, like the 2,200-year-old mummy and a loaf of bread made between 2134 and 1786 BC. Free guided tours are offered to visitors who book them at least two weeks in advance, so make sure you book your tour before your trip!
In addition to ancient pieces, this art museum also has some contemporary Egyptian works on display.
Graceland itself is expensive to visit, but the Meditation Garden is free to enter for an hour each morning. The historic home is visited by more 600,000 people each year due to its pop culture significance. During Graceland's meditation hour, visitors can pay their respects to the King of Rock n' Roll at his resting site. His grave is located within the Meditation Garden, which you can see on a paid mansion tour!
Elvis Week in August brings more free admissions opportunities to the Meditation Garden. During this week, you may even be able to visit in the afternoon.
Shelby Farms is five times the size of New York City's Central Park! Head to this park for hiking trails, a playground for your little travelers, and free outdoor concerts. There are enough free things to do at this Memphis Park to keep your family busy for a few days. You won't even have to do the same activities twice!
Shelby Farms Park has a visitor's center with maps of the premises. Be sure to pick one up to see everything the park has to offer.
This greenway connects Memphis to the nearby city, Germantown. There's a paved path that's ideal for a leisurely stroll, bicycles, and other non-motorized vehicles. The surrounding greenery is highly valued as a natural resource, and the Wolf River Greenway aims to preserve it while allowing visitors to honor it.
Currently, 10 miles of the greenway are open to the public. After construction is complete, an additional 16 miles will open up for recreational use. That's 26 miles of free outdoor fun!
Since the 20th century, Beale Street Historic District has been a hotspot for blues music. The neighborhood is lined with bars, restaurants, and other popular venues that have hosted blues greats like B.B. King. A walk through this iconic street provides window shopping, food, and great music at any hour! I actually got to run down Beale Street very early in the morning the day of the race, it's an amazing district to walk through no matter what time of day you are there 😉
After 9:00pm, any visitors under the age of 21 must be accompanied by a legal guardian on Beale Street. After 11:00pm, only those who are over 21 with an ID are allowed in the area.
Twice a day, you can watch an adorable duck parade! At 11:00am and 5:00pm each day, ducks pop out of an elevator and waddle across a red carpet before hopping back into the water. This tradition dates back to 1932, with Duckmasters being named since 1940. Arrive to the parade early to get a great spot for photos. If you get there early enough, your child just might be named the Honorary Duckmaster!
At Levitt Shell, free events are always happening. From no-cost concerts to movies under the stars, this venue makes entertainment accessible to all of Memphis. Their free concert series features artists from different genres, but you're likely to catch a jazz or blues act. The events are family-friendly, so there's no need to leave your kids at home!
Although Levitt Shell has concessions for purchase, you can also bring your own adult beverages with a valid ID.
Now, the trolley ride isn't completely free, but you can get a ride for just a buck. It's a fun way to get around the city and see a few things if you want to give your feet a rest. Trolley buses operate along Front Street and Riverside Drive to Bass Pro Shops at the Pyramid. This shuttle operates about every 40 minutes. Trolley base fare is $1 and trolley passes will be accepted.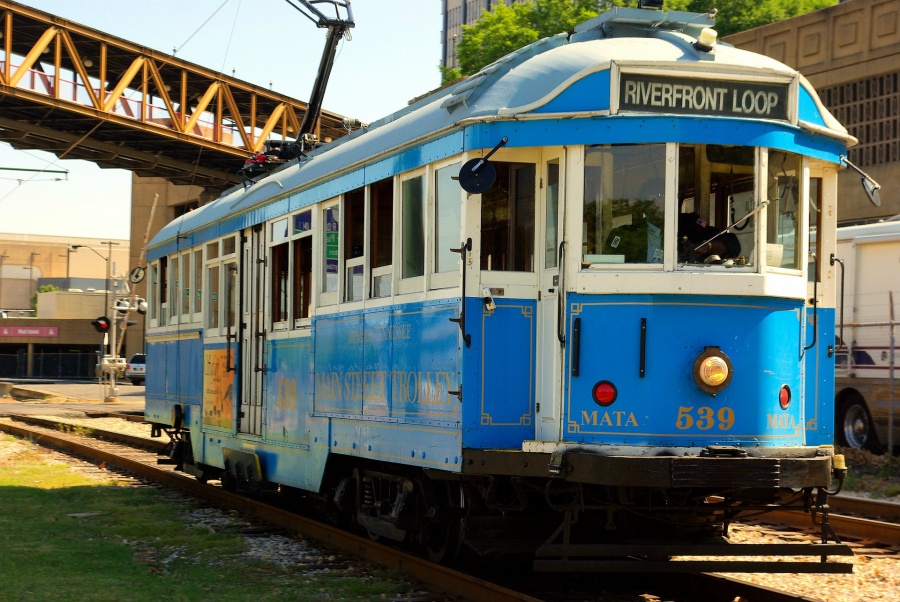 There's plenty of things to do in Memphis. You could spend unnecessary amount of money on popular attractions, but the free things to do in this Tennessee city can easily fill your entire trip itinerary. Memphis is a city that can be enjoyed on any budget, so there's no need to max out your credit cards on your vacation!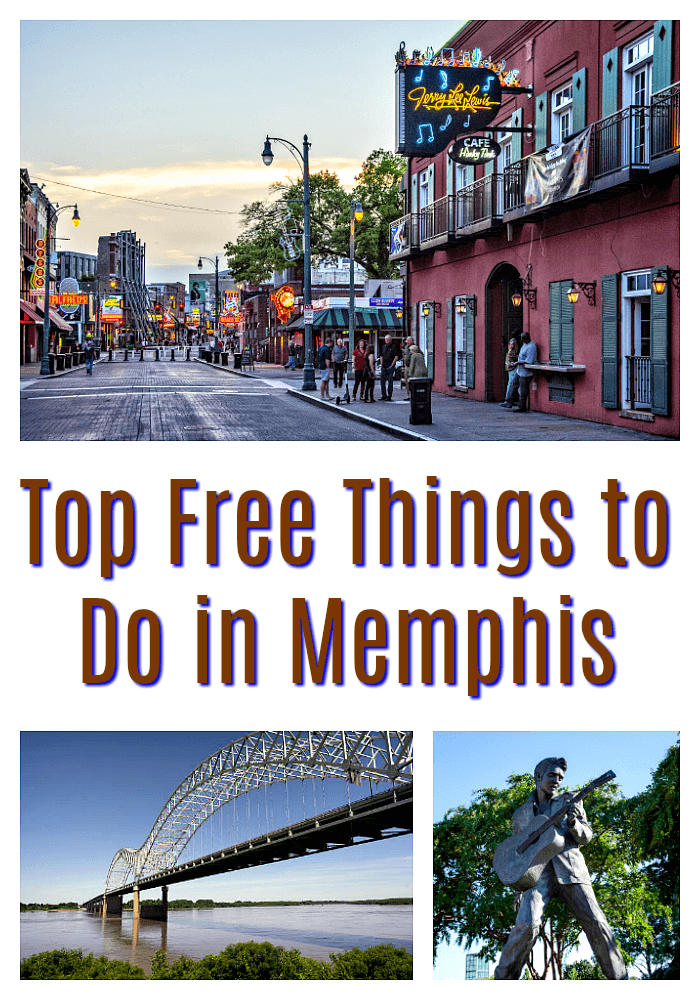 Have you been to Memphis? What are some of your favorite things to do in Memphis Tennessee?
Looking for another travel destination in Tennessee?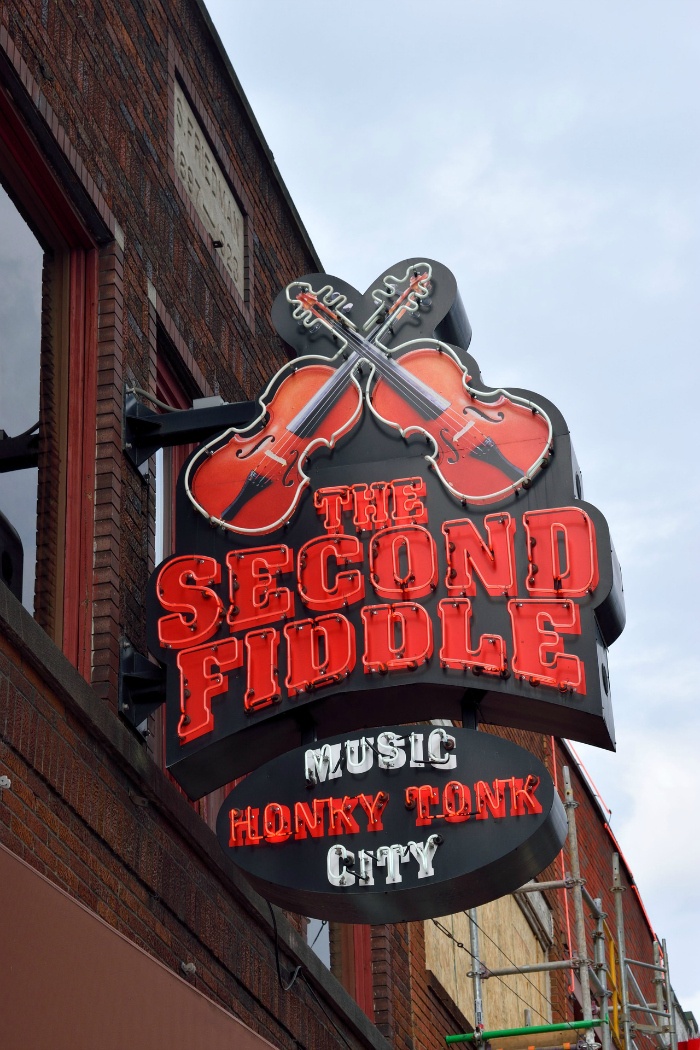 Top Free Things to Do in Nashville
Looking to travel outside of Tennessee but don't want to go too far?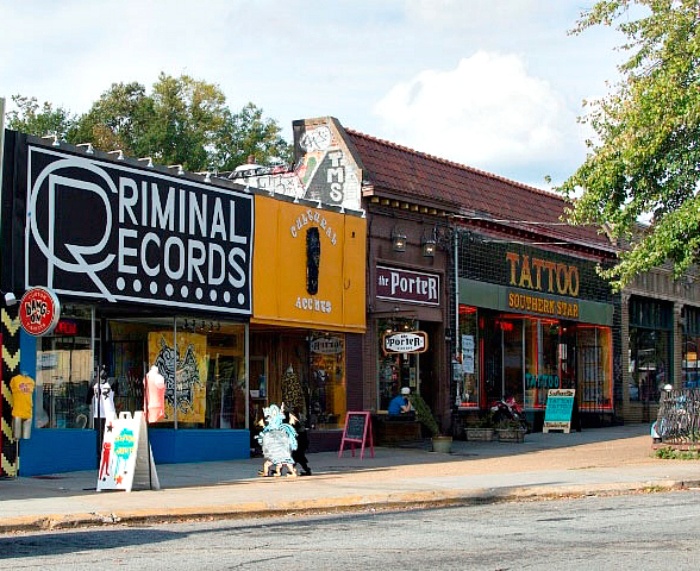 Top Free Things To Do In Atlanta
Be sure to check out Food Wine Sunshine on Facebook, Twitter, Pinterest, and Instagram for fun things to do, healthy recipes, and more.