(Last Updated On: June 6, 2022)
If you are planning a trip to Nashville Tennessee, then you are going to want to add these free things to do in Nashville to your activities. Turn up the music and have fun on your trip to Tennessee!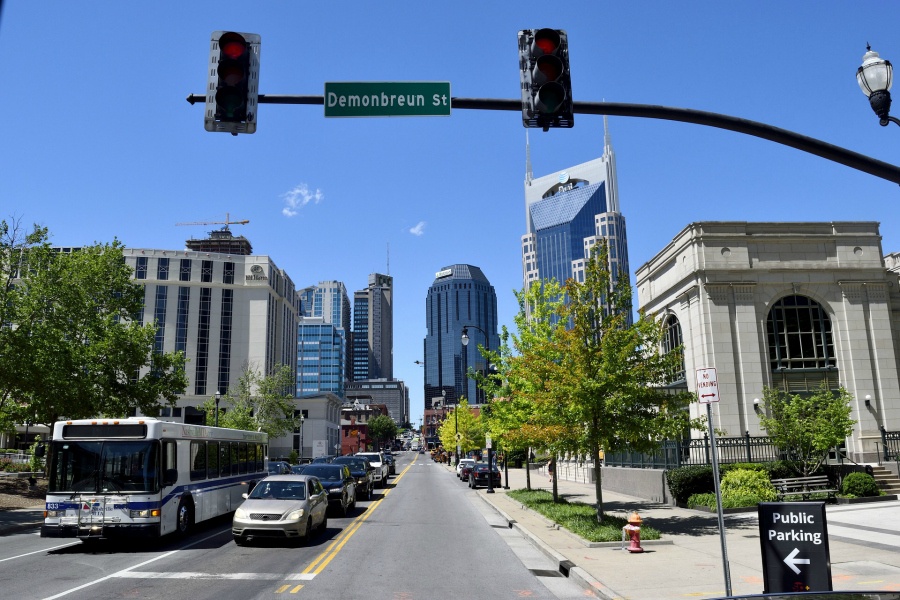 14 Best Free Things to Do in Nashville
When you think of Nashville, Tennessee, what's the first thing that comes to mind? For most people, it's country music. Nashville is the birthplace to many types of music and well-known musicians' careers. Nashville is known for its music scene. If you're looking for musical tourist attractions and incredible BBQ dinners, this Tennessee city is the place to visit.
Whether you are visiting the Nashville area for the first time or have made it to Music City U.S.A. on previous occasions, the downtown area of the city is one of the hottest areas in the city that you are sure to want to visit. Businesses, restaurants, and clubs in the downtown area are constantly changing, and it is important to know what is new, what is still around, and the best spots to spend your time in town.
Since Nashville is a tourist city, activities aren't always cheap. To fully take advantage of what Nashville has to offer, fill your trip itinerary with free things to do. Don't drop your money on flashy attractions – save it for all the delicious food instead! Just be careful when you try the Nashville Hot Chicken…when they say hot…they mean HOT.
All of the bars we went into had no cover, but we always left before 10 PM, so just double-check! Broadway is THE tourist strip for bars in Nashville, you will find a ton of live music and drinks…all boosting one of your favorite country music stars.
The Wildhorse Saloon is one of downtown area's most exciting place to be, no matter the day of week you are here. The 66,000 square foot, three level arena has become a mecca for great live music, dancing, good drinks, and great food. The CMT network tapes live shows from the Wildhorse, and the food at the club has won both regional and national awards.
While it is true the Wildhorse is known for outstanding country music performances, there are many other genres making their way inside. The party is always alive inside, and coming to Nashville is made more pleasurable knowing you have been to the Wildhorse.
A small, cozy environment filled with some of the best blues music in all of Nashville, there is no cover to come inside and enjoy the live performances. Each night offers a different performer, and if you are lucky, you might even catch the King himself. Delicious food is available, with a nice selection of moderately priced drinks.
A Nashville honky-tonk tradition, many of country music's most popular names made their starts here. On any given night you might find yourself sitting at the bar beside Willie Nelson or even Kid Rock. This is as country as it gets, and the jukebox reflects it. Live music is available on many nights as well. A visit to Tootsie's is a must for any fan of real country music.
Live bands come to Legends Corner every night, and you will be treated to an eclectic mix of sounds, from bluegrass to rock n' roll. Lined across the walls of Legend Corner is an impressive collection of records that you will want to take a look at. The bar is open until 2 a.m. each night.
Live music can be heard in clubs and bars, as well as several various locations throughout the city almost every night of the week.
Don't worry if bars aren't your thing, everything I have listed below is free and there's no dancing required!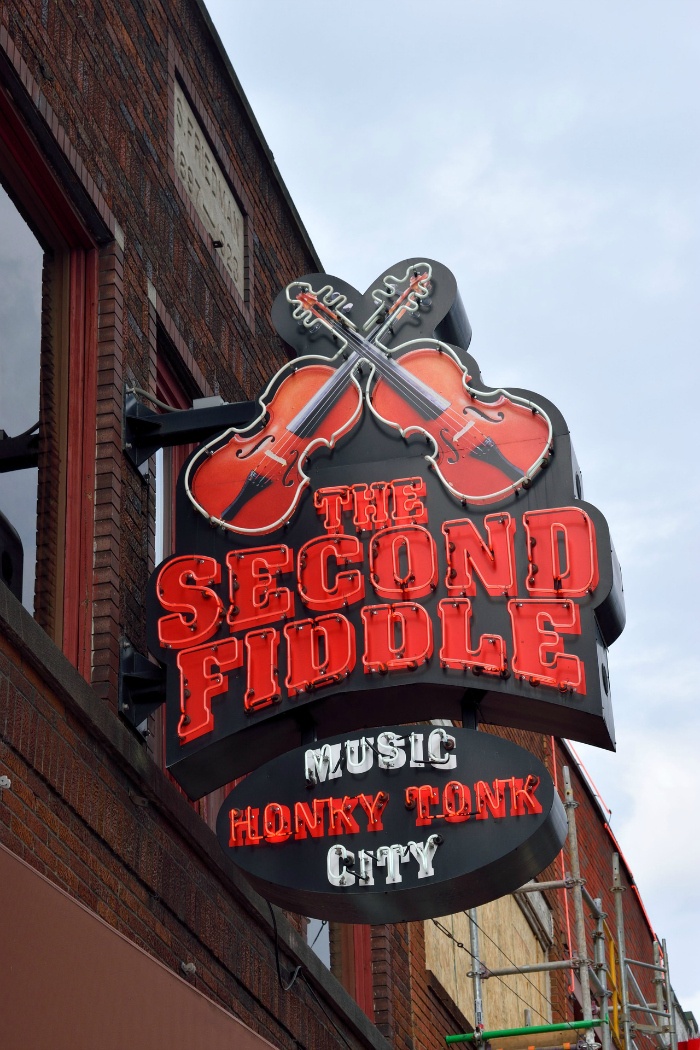 Best Free Things To Do in Nashville
The Tennessee State Museum never charges an admissions fee. This educational attraction features permanent exhibits that highlight the Civil War, natural history, and Tennessee's state history. Temporary exhibits often feature exciting topics like food and music. Visiting a state museum at the beginning of your trip offers a great introduction to your destination!
Don't be afraid to bring your kids to this museum – there's a children's exhibit that's designed just for visitors ages 3-8! The Children's Gallery will give your kids a fun, hands-on history lesson.
If you can't make it out to Hollywood, Nashville's Music Mile is just as exciting! Here, you'll find the Music City Walk of Fame, with tributes to important industry figures. Take some photos on the star-studded walkway, which features Garth Brooks, Johnny Cash, and Elvis Presley!
Every star on the Music City Walk of Fame is dedicated to someone with connections to Nashville, which means you'll see plenty of country and classic rock icons. Check out the complete list of names here.
This museum is dedicated to the hit TV show, The Dukes of Hazzard. Who else remembers this show? I used to love watching it with my dad. You can check out some artifacts from the show, like costumes, a 1969 Dodge Charger, and props. There's also a shop attached, where you can buy merchandise based on the show. You may even run into Ben Jones, the owner of the shop and the actor who played Cooter!
Dig into some Civil War history at Forty Negley, the largest inland stone fort from that time period. Take a self-guided tour to learn about the 1862 surrender of Nashville, or watch one of two 20-minute videos on the topic. There are 20 different panels on this 4-acre property, so you'll want to set aside an hour and a half to see it all!
Since there is plenty to see outside, wear comfortable walking shoes during your visit to Fort Negley. There are boardwalks within the fort itself, as well as a blacktop path that encircles it.
"Dragon Park" is a children's play area, complete with a dragon sculpture that weaves in and out of the ground. Within the park, Lily Garden has a wheelchair-accessible swing set and playground. Older kids will enjoy the large climbing area, and everyone will love the small water area that's open during the summer. Parents can relax in the shade or join in on the fun!
The parking lot at the park is small, so your best bet is to find parking between 26th and 24th Avenues.
The Ernest Tubb Midnite Jamboree is a radio show based in Nashville that hosts a live taping on Saturday nights. The taping is free and open to the public, and it features a wide variety of up-and-coming acts. There's a chance you'll see some well-known artists as well. When you watch a live taping of Midnite Jamboree, you just might be witnessing the night an artist skyrockets into fame!
Midnite Jamboree's live show is on Saturdays at 10:00pm, with the show airing at midnight.
Get your hands on some free samples at one of the best candy shops in the South! When you step into Savannah's Candy Kitchen, you'll be met with a wide variety of pralines, gophers, chocolate, and other signature items. Although their products are rather pricey, it's free to explore the shop and grab a sample. You might be tempted to leave with some candied nuts or gourmet popcorn!
Live Music at the Vineyards
Arrington Vineyards hosts live performances for 6 months out of the year. Every weekend, you'll have an opportunity to hear some bluegrass or jazz for free at Music in the Vines. Twice a month, you can also hear live music at Sumner Crest Winery. For a livelier show, head to Beachaven Winery's Jazz on the Lawn. Between May and October, they have food trucks, games, and a DJ on select Thursdays and Saturdays!
These wineries are free to enter, although you'll have to pay for drinks. Beachaven Winery offers free tours and is child friendly. You can also bring your kids to Sumner Crest Winery's musical events.
Nashville is filled with live music, and Honky Tonk Highway is the best place to find it. By walking down Lower Broadway, you're bound to find a party at any time of the day or night. The bars don't make you pay a cover charge, so it's completely free to listen to the music and dance the night away!
If you're lucky, you can run into a celebrity on Honky Tonk Highway. After all, this is where legends like Willie Nelson and Dierks Bentley got their start!
College Football Games
Local colleges play football throughout the spring, and four of them host a free game day. Vanderbilt's Black and Gold game, MTSU and TSU's Blue and White games, and Austin Peay's Red and White game are free to the public. There are often fun activities scheduled around these game days, so check out the teams' schedules to find out what's happening!
Hike Percy Warner Park
Along with it's connected "brother park", Edwin Warner, the parks cover 2,684 acres right in the middle of town! There are short trails on pavement and long trails through the woods. I think the fall is the best time to go hiking here since the bright, colorful foliage creates a canopy above your head. However, summer was a beautiful time to visit!
Visit Percy Priest Lake
There are hiking trails around the lake, scenic picnic sites and designated swim areas. The water is nice and warm in the summer, allowing hours of swimming and floating around to cool off. The best part is, you can be at the lake in about 15 minutes from downtown Nashville! It's an easy spur of the moment activity.
Take a stroll around Bicentennial Capitol Mall State Park
Not only is the Farmer's Market right next door, but you can walk to the mall from downtown. It's a great spot to have a picnic (hey, pick up your fresh food from the farmer's market!) or take a stroll.
There are often free special events happening around the park, and the park rangers offer free information sessions on Tennessee attractions. The best part about the Bicentennial Mall is the fountains. These fountains are newly renovated to the delight of school-aged children everywhere. Kids are often seen running through the water that sprouts up out of the ground, giggling and smiling. I've even seen some adults sneak through 🙂
The crown jewel of Centennial Park, the replica of the Parthenon, was built for the 1897 Centennial Exposition. It is the only exact replica of the tattered Parthenon in the world. It's quite impressive.
There are walking routes throughout the park, as well as a large pond, often filled with ducks and swans. There's a bandstand that hosts Movies In the Park during the summer. They show free movies on the big screen. Most people bring blankets and a picnic dinner to kick back and watch the movie. It's great for all ages.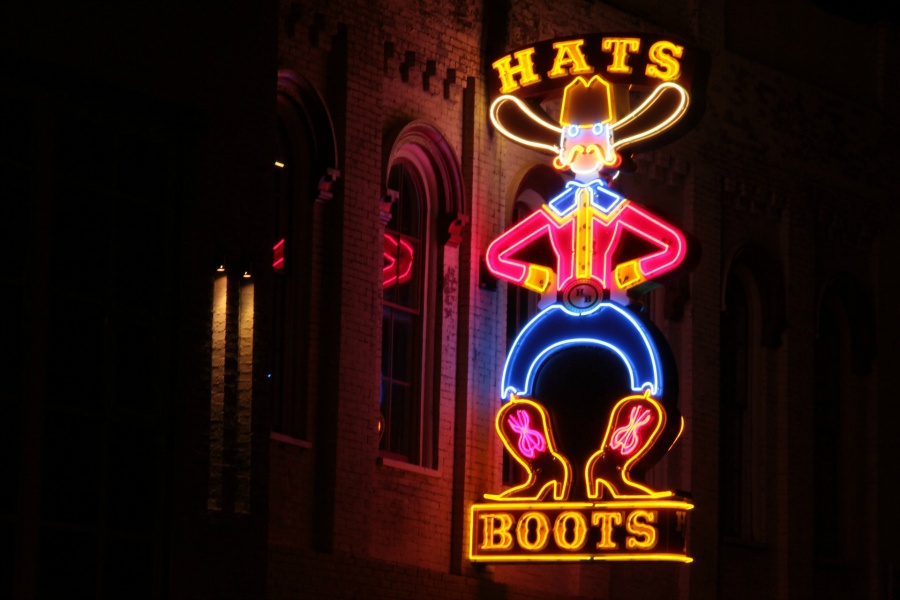 There's plenty to do in Nashville that won't cost you anything. Despite this city being the starting point for many celebrity careers, it's always been welcoming to everyone. On your next vacation consider heading to Nashville where you will experience some of the best food and music in the country!
No matter what you decide you want to do while visiting Nashville Tennessee, you will always find an adventure lying ahead. It will be a memorable experience no matter what your choice may be. You can visit parks, play golf, see wildlife as well as several amusement parks located in or near downtown Nashville. Visiting Tennessee in general is an experience of a lifetime!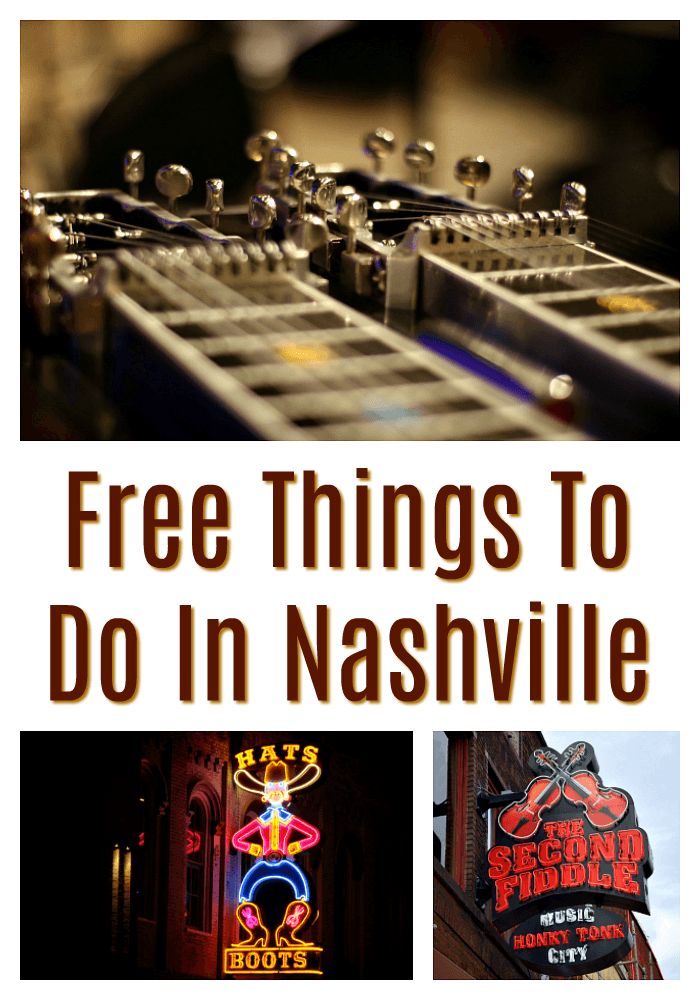 Have you been to Nashville? What are your favorite things to do in Nashville? Be sure to let me know so that I can check them out and add them to my list!
Looking for some more fun places to travel?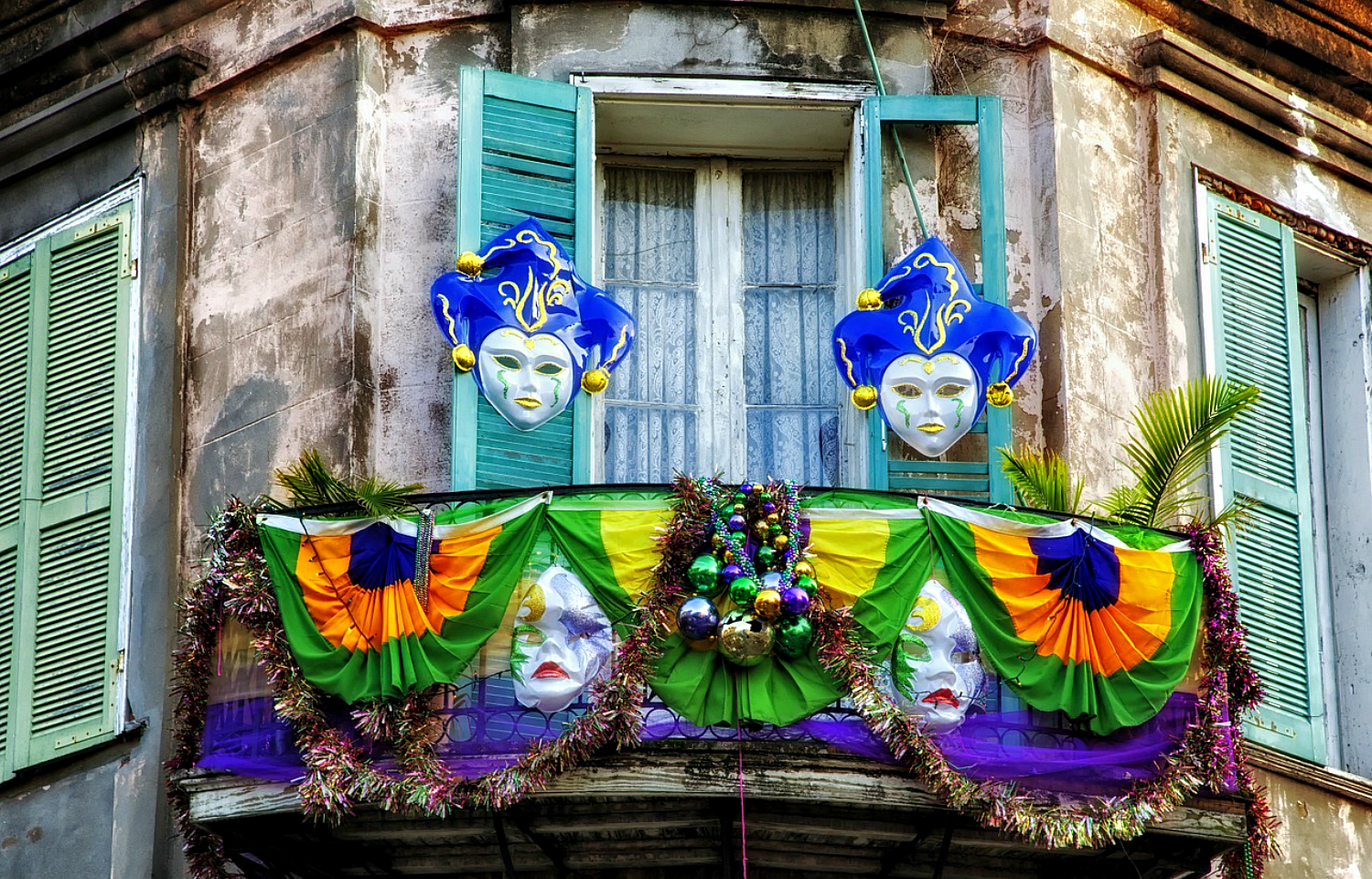 Top Free Things to Do in New Orleans
Be sure to check out Food Wine Sunshine on Facebook, Twitter, Pinterest, and Instagram for fun things to do, healthy recipes, and more.