(Last Updated On: August 20, 2020)
London England is over 2000 years old, with all that history, there are plenty of Free Things To Do In London. Be sure to add this list of free things to do in London to your travel itinerary.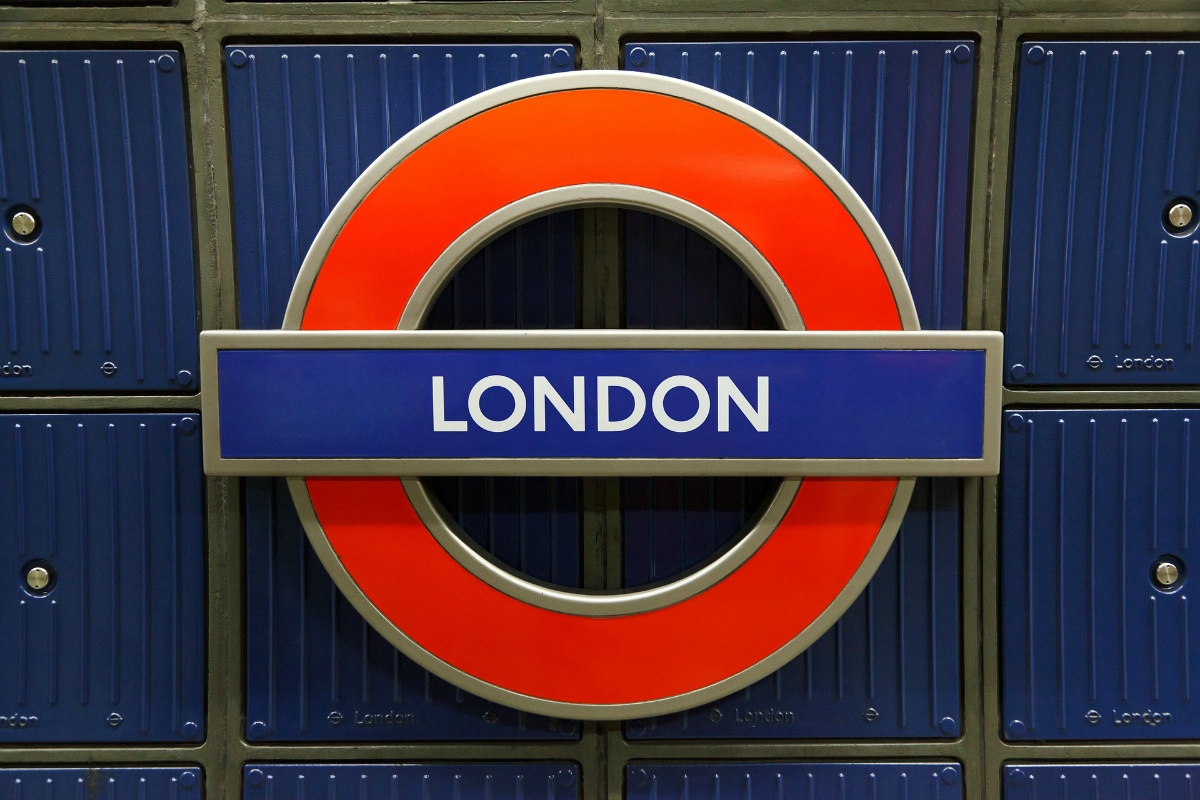 Top 17 Free Things to Do in London
London is the capital of England, a country filled with history. With landmarks ranging from medieval churches to modern film locations, the city's attractions cover centuries of life in the United Kingdom. London also has an active nightlife scene, with bars that double as theaters and other late-night activities. Unlike Amsterdam, though, the city is suitable for kids. The streets are less rowdy and it's easy to find food for picky eaters.
Since London is so expensive to visit, a trip here doesn't get crossed off of many people's bucket lists. A family vacation to this bustling city could cost families $9,500! Traveling with just your partner will cut the costs in half, but you'd still be looking at a $4,750 trip. That being said, you can greatly reduce the cost of a trip to London by cutting out expensive activities. The average family of 4 spends $1,200 on activities and attractions in London, but you don't have to.
Whether you're traveling with your family or just with your partner, the best way to save money in London is to stick to free activities, visiting the free museums in London and more. You can see many of London's landmarks for free, so build a daily itinerary around those free activities in London for incredible savings. Once you see the cost of lodging, you'll be glad you won't be falling for the pricey tourist traps!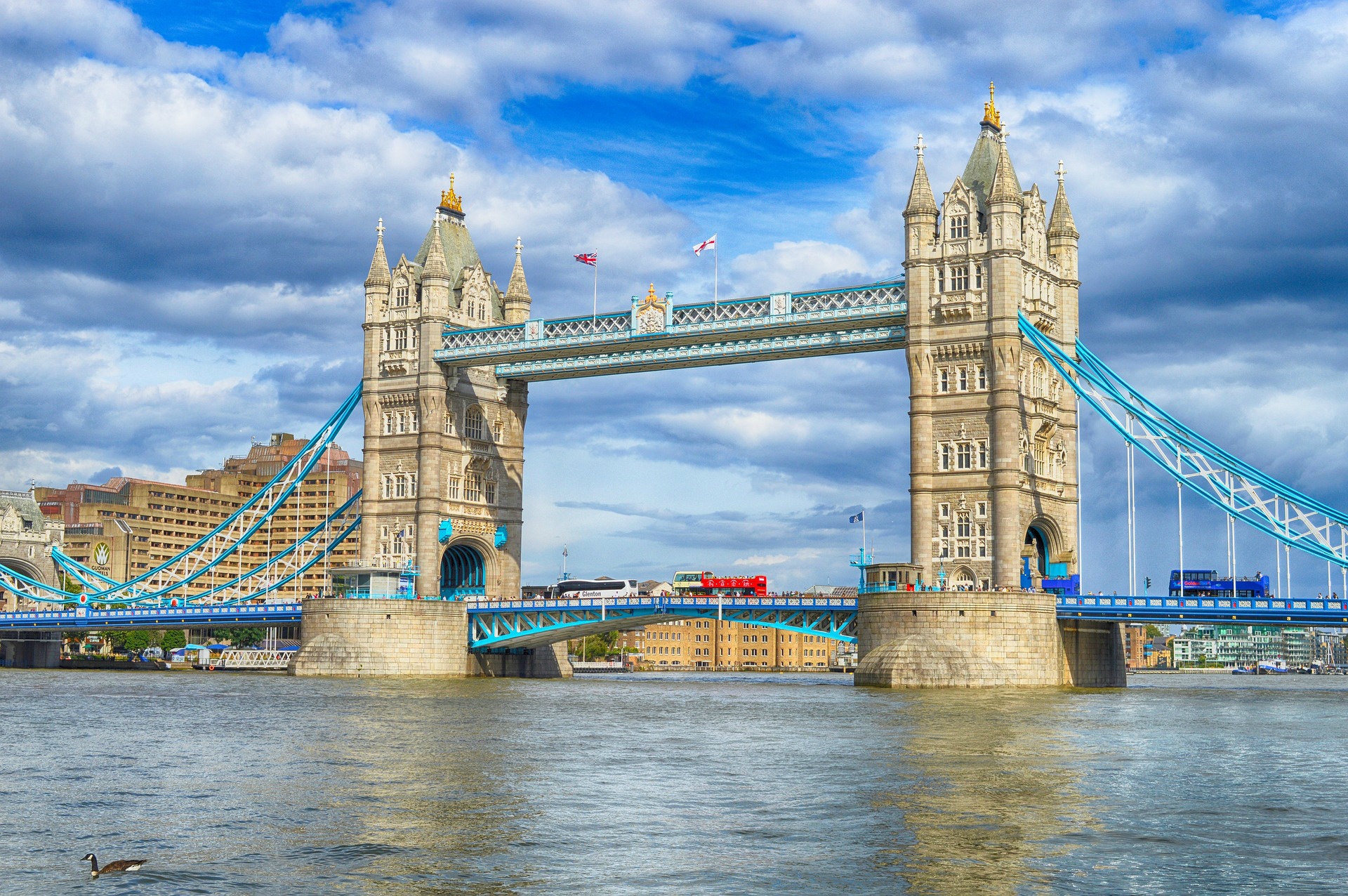 You can't go to London and not see the iconic Tower Bridge. The Tower Bridge is one of London's most famous bridges. The Tower Bridge was built between 1886 and 1894 and is a combined bascule and suspension bridge that crosses the River Thames. If you want to access the glass walkways or steam engine room, you will need to purchase a ticket. Kids under 5 are free and there are a variety of affordable ticket options. You will save a little if you buy your ticket in advance.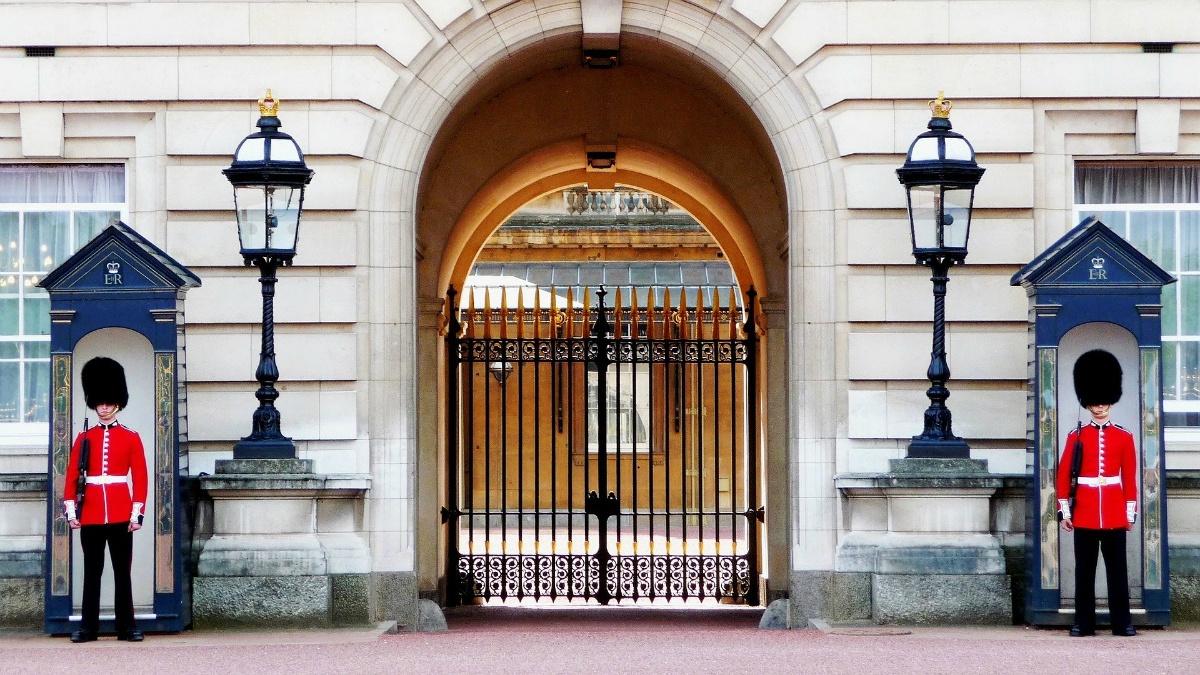 This ceremony is a hit with London's tourists! As the guard in front of Buckingham Palace switches shifts, you'll see a parade of brightly-dressed soldiers and a full military band. The band plays everything from traditional marches to showtunes at this 45-minute-long event.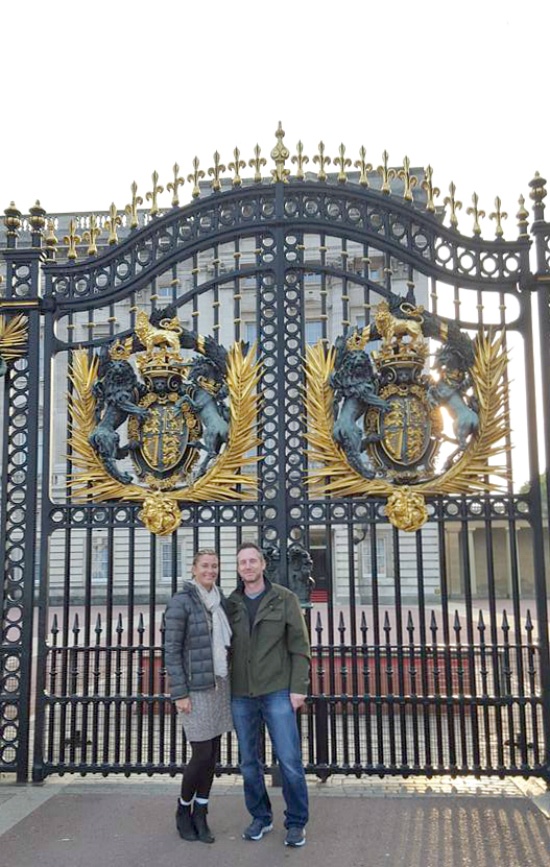 Watch the changing of the guard on Mondays, Wednesdays, Fridays, and Sundays at 10:30am. Since this is such a popular attraction, arrive an hour early to get a good view of the fanfare.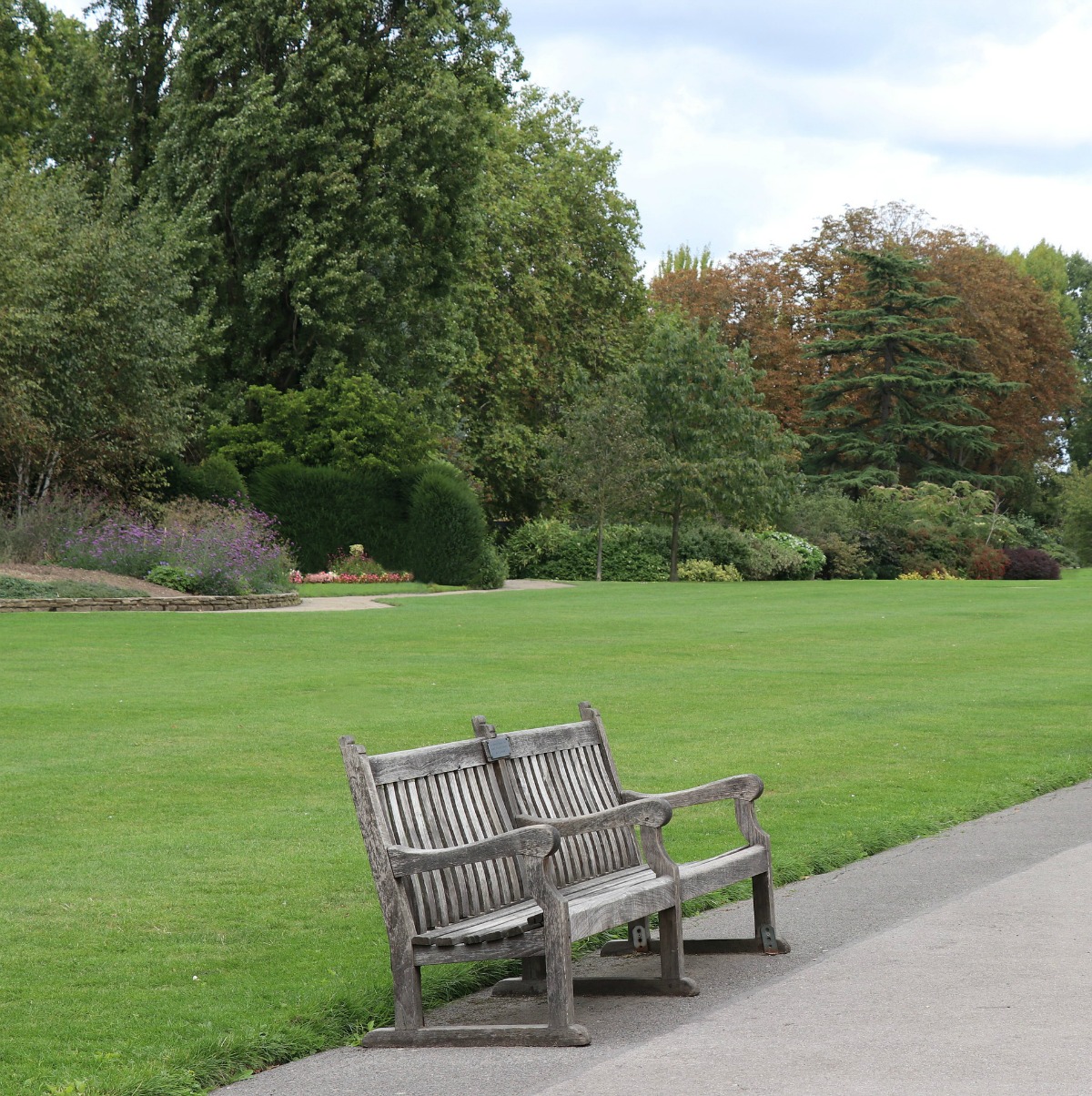 London is home to eight Royal Parks, including the 395-acre Regent's Park. The park is filled with many attractions, and most are free. Check out the 12,000 roses in Queen Mary's Gardens, any of Regent's Park's playgrounds, and the winged lions in the Avenue Gardens – all without spending a dime.
Regent's Park is open from 5:00am until 9:00pm. If you plan to stay for a few hours, consider grabbing food at the Broad Walk Café on site.
Many European cities offer a free walking tour featuring famous landmarks. London can top that – it has 11! Join Strawberry Tours for any of their unique walking tours of London, including some themed adventures. If their complete, 6.5-hour tour of London is too much for you, try their 2.5-3-hour tours of attractions in specific parts of London.
If you'd like to take a more personalized tour of London, try their free Harry Potter or Jack the Ripper walking tours. Free Harry Potter Tour of London The guides are fantastic, with in depth knowledge about the actors, films, books. So if you are a big Harry Potter fan, be sure to not miss this free walking tour in London!
Visit this free art museum in London to see the works of Leonardo DiCaprio, Vincent Van Gogh, and plenty of other artists. Rotating exhibits showcase European artists and their work in great depth, and there's usually 1-2 free ones. The National Gallery also hosts free events for families and adults, so check out their event calendar to see what's going on during your trip!
The National gallery is open until 6:00pm every day except for Friday, when hours are extended until 9:00pm.
The Science Museum in London has seven floors of artifacts, galleries, and interactive exhibits for visitors of all ages. The constantly-changing installations cover interesting topics, like genetics and space. If you're visiting London with kids, bring them to the children's garden. Sometimes, you can even ride a flight simulator!
While some of the Science Museum's attractions have ticket fees, most of the museum's installations are free. Plan to spend a few hours here.
Explore the human experience at the Wellcome Collection. Within this free museum, you'll learn about life's ups and downs from a medical perspective. Visit the collection to think, learn, and become grateful for all that your body does (and doesn't do!)
The Wellcome Collection is hosted in an accessible building with step-free access, accessible restrooms, and wheelchair access.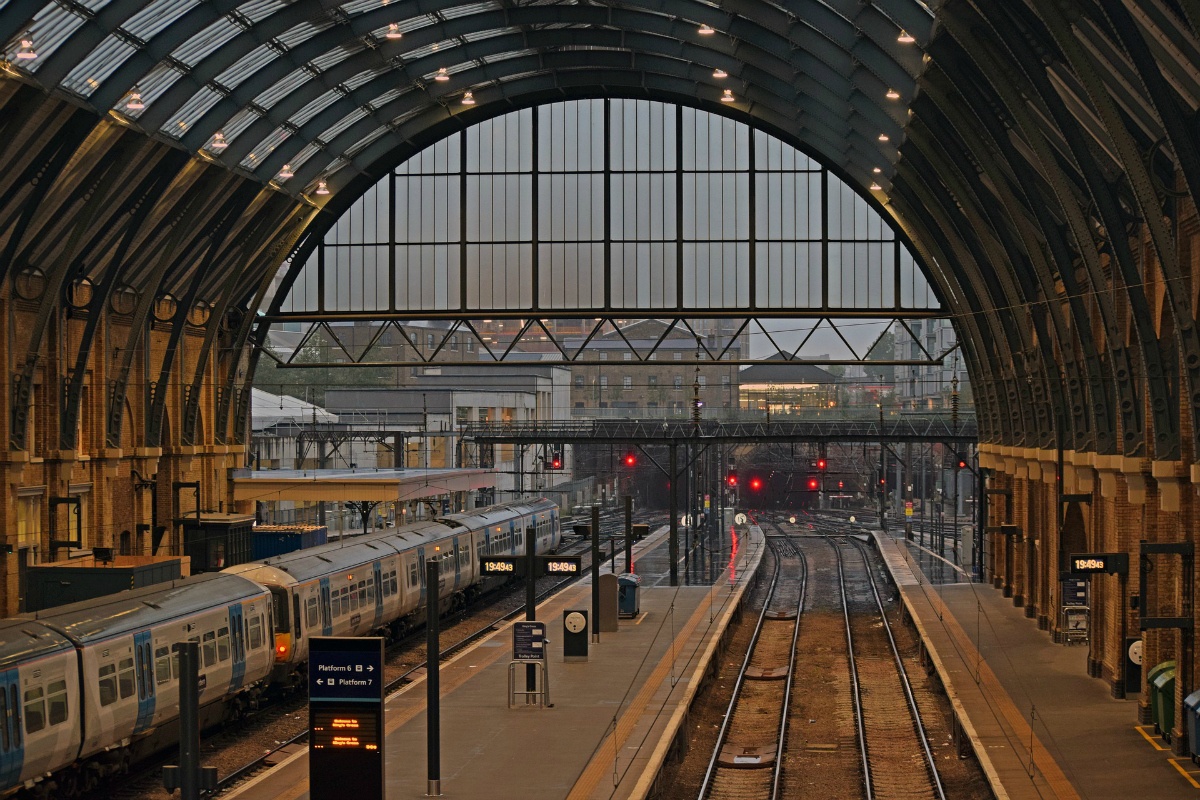 King's Cross Station Platform 9 ¾
There's plenty to see at King's Cross Station, but among this rail station's most popular attractions is Platform 9 ¾ from Harry Potter. Since the original platforms 9 and 10 were separated by train tracks, you can find Harry's luggage trolley in the station concourse. Travelers and tourists can take a photo with the trolley, but arrive early in the day – many other tourists will also be trying to get a Harry Potter photo souvenir!
There's a professional photographer at Platform 9 ¾, but visitors aren't required to pay for a photo. Instead, have your travel buddy (not a stranger) take your photo on their phone.
The British Museum houses global artifacts, like Egyptian mummies and samurai armor. While there are typically 80,000 items on display, the permanent collection has 8 million items! It's no surprise that this is the largest museum in the country.
A visit to the British Museum is free, though some special exhibits cost extra. Book ahead if you're visiting London with 10 or more people.
The Tate Modern is a contemporary art museum with works by Warhol, Picasso, and Pollack. Not only is this attraction free, but it's open late – on Fridays and Saturdays, it doesn't close until 10:00pm! Performance artists frequently take space at the museum to examine societal issues through comedy, interaction, and fashion. A visit to the Tate Modern is unlike any other art museum you'll visit.
Most displays and attractions at the Tate Modern are free, but certain special exhibits are ticketed. You can typically see a performance artist and a wide range of exhibits free of charge.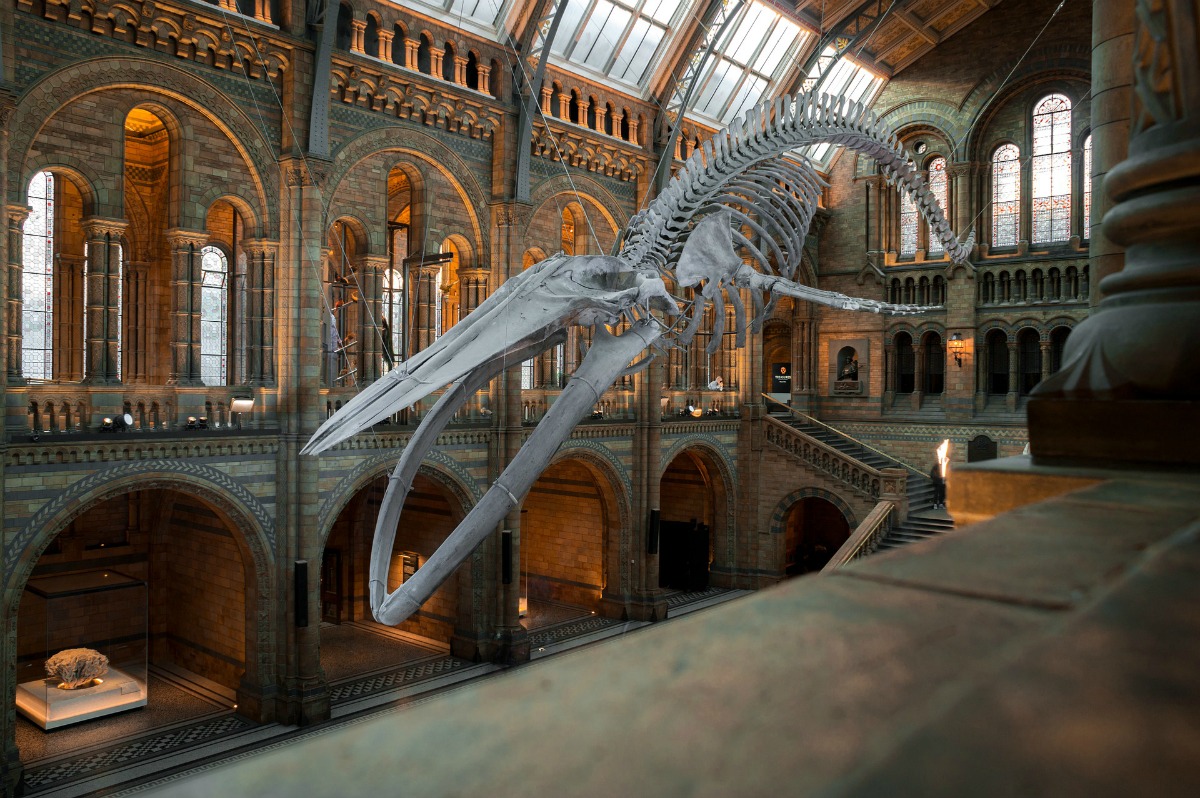 You will find everything from dinosaurs to human evolution in the galleries at the Natural History Museum. This is another of the extraordinary free museums in London, however there may be admission charges for some of the special exhibitions and events. But there is plenty to see and do for free.
The Natural History Museum is open everyday (expect December 24 – 26) from 10:00 until 5:50 and the last entry is at 5:30.
Kensington Gardens
This Royal Park features statues that are well known by London's locals. Take a stroll around the 265-acre park to see the Peter Pan statue, contemporary art and architecture at the Serpentine Gallery, and Prince Albert's memorial monument. Kids love the wooden pirate ship and play sculptures, too!
The Kensington Gardens are open from 6:00am until 6:45pm.
The Covent Garden used to be a fruit and vegetable market but is a very popular tourist spot located in the Central Building. You will find several pubs, cafes, shops and a craft market to browse. They also have events from time to time, so be sure to check the event calendar.
I love markets! The Camden Market is located in Historic London has over 1000 unique stalls selling anything and everything from fashion, local eats and art items. This creative selling market has been open since 1974 and is a popular destination for locals and tourists.
The Camdem Market is open daily from 10:00 a.m. – 6:00 p.m., the busiest times are the weekends where crowds can reach up to 100,000.
St Martin's in the Fields Free Lunchtime Concerts
St Martin-in-the-Fields is a famous Anglican church that is located at the north-east corner of Trafalgar Square in the City of Westminster. There has been a church on the site since the medieval times. St Martin-in-the-Fields has a long tradition of choral and classical music. It has been a concert location for over 250 years. The lunchtime concerts are free and open to the public, they offer are a wonderful way to hear world-class musicians perform. You can also tour the church when there is not a service or concert in session.
You can find a free lunchtime concert most days at St Martin in the Fields, but be sure to check the schedule here to make sure there is one going on during your visit to London.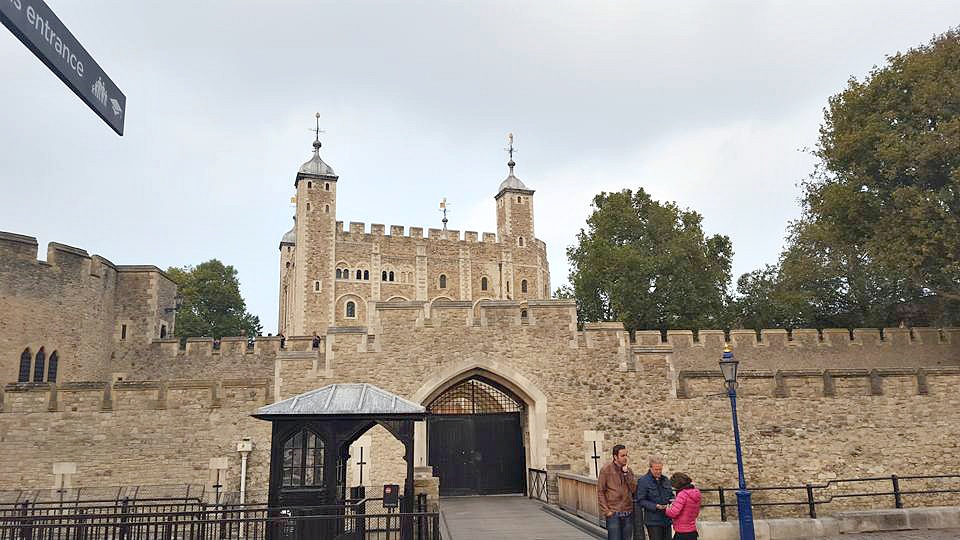 Ceremony of Keys at The Tower of London
The Ceremony of the Keys is a free event, but a very popular one. You must register for your free ticket to this a 700-year-old ritual in which all the doors of the Tower of London are locked every night. Those free tickets sell out months in advance, so if you would like to witness the procedure, you must plan ahead. The Chief Yeoman Warder conducts the short theatrical ceremony, but is interesting to see, if you can get tickets. If you can't you can walk around the Tower Of London, but to get in admission prices are £24.70 for adults.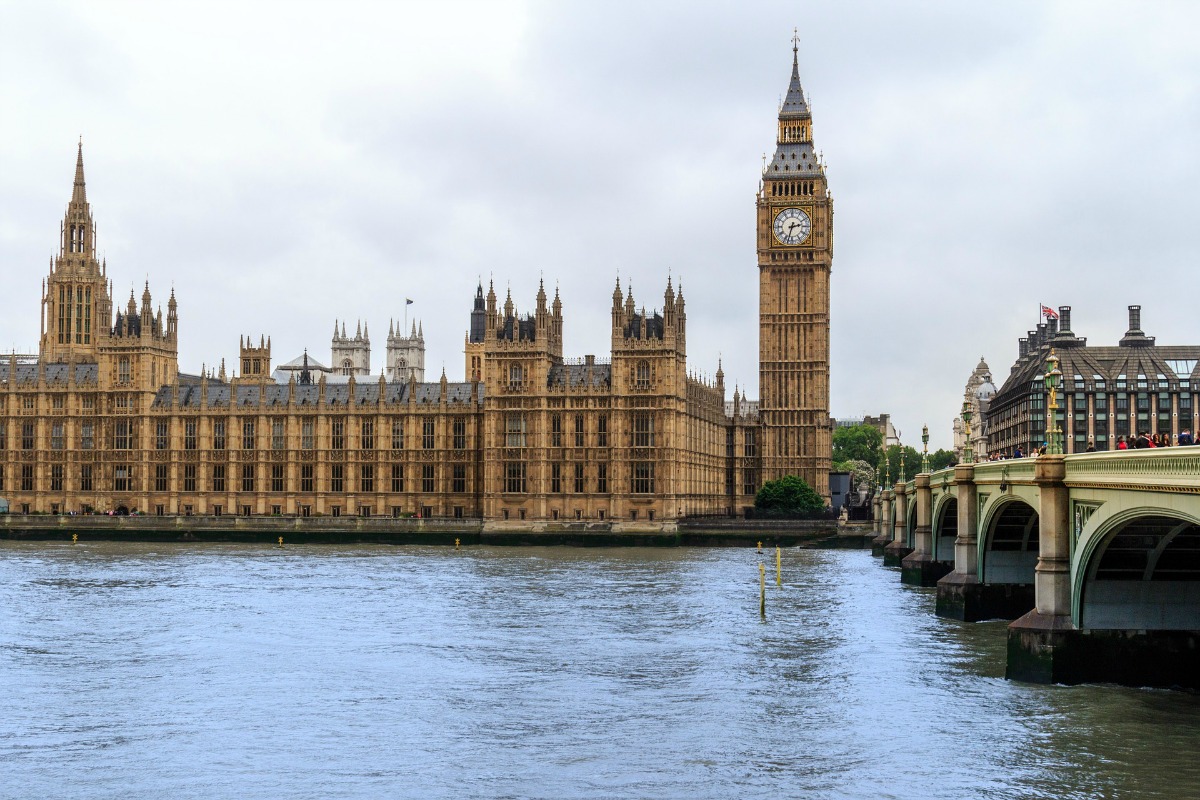 While it is pretty costly to visit Westminster Abbey it doesn't cost anything to attend the worship, held on Sundays and religious holidays. Or to walk around! You must take a picture of Big Ben after all, I think that is a must for every London tourist. Westminster Abbey has history dating back to 960AD, has been the coronation church since 1066 and is the final resting place of over 3,000 great Britons. The church is a prime example of Gothic architecture.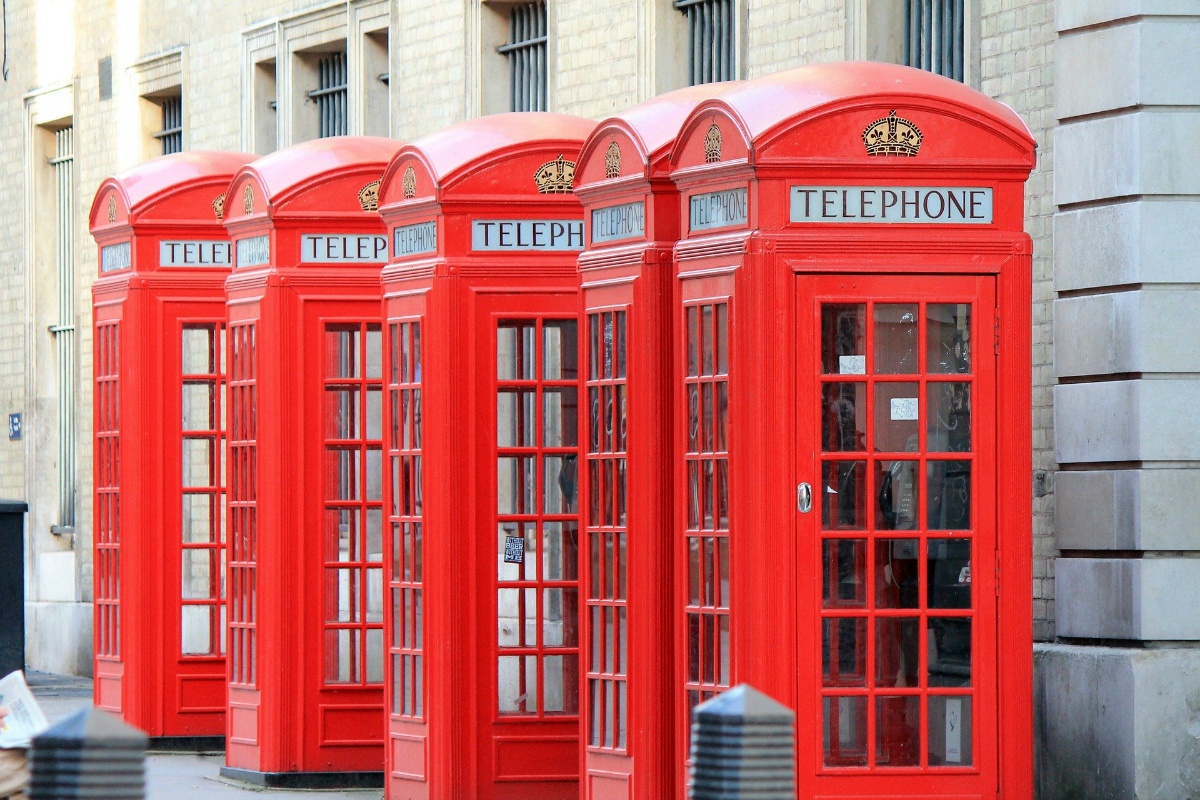 While some of your vacation expenses will be harder to cut back on, your London itinerary doesn't have to be expensive. London's free attractions offer just as much value as the pricier ones, and there are enough free things to do in London to keep you from buying a single overpriced ticket. When London is expensive enough already, why pay more than you have to? While in London, be sure to check out these Things To Do In Greenwich.
Did you know that Paris was just a 2.5 train ride from London? If you have some flexibility in your travel plans, be sure to see the City of Lights and add these Free Things To Do In Paris to your travel plans.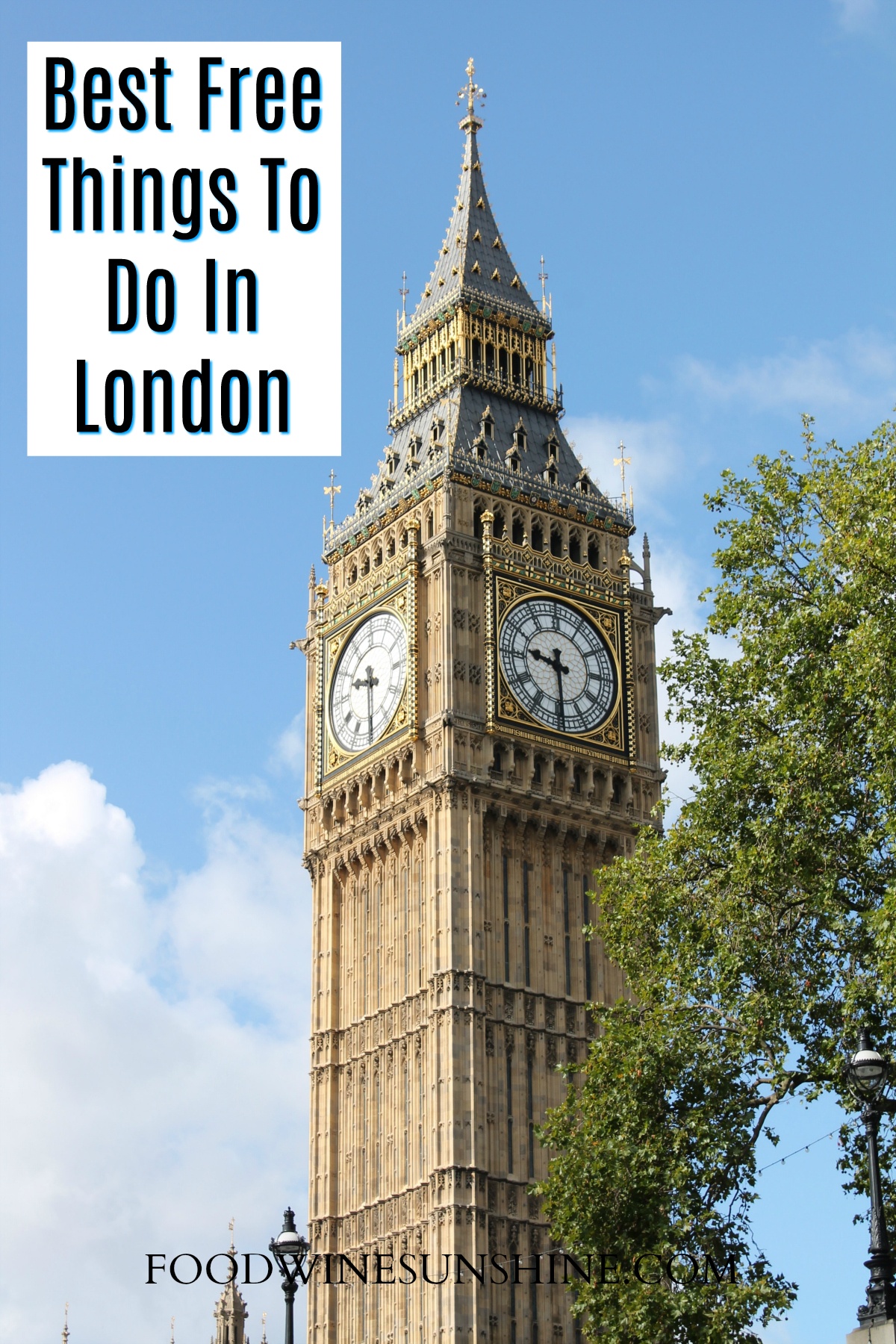 Have you been to London? What is one of your favorite free things to do in London England?
Be sure to follow Food Wine Sunshine on Facebook, Twitter, Pinterest, and Instagram for more wine tips and experiences, healthy recipes, and travel tips.