(Last Updated On: February 14, 2020)
New Orleans Louisiana is a popular tourist destination, known for Mardi Gras and much more. Discover the free things to do in New Orleans and have fun on any budget.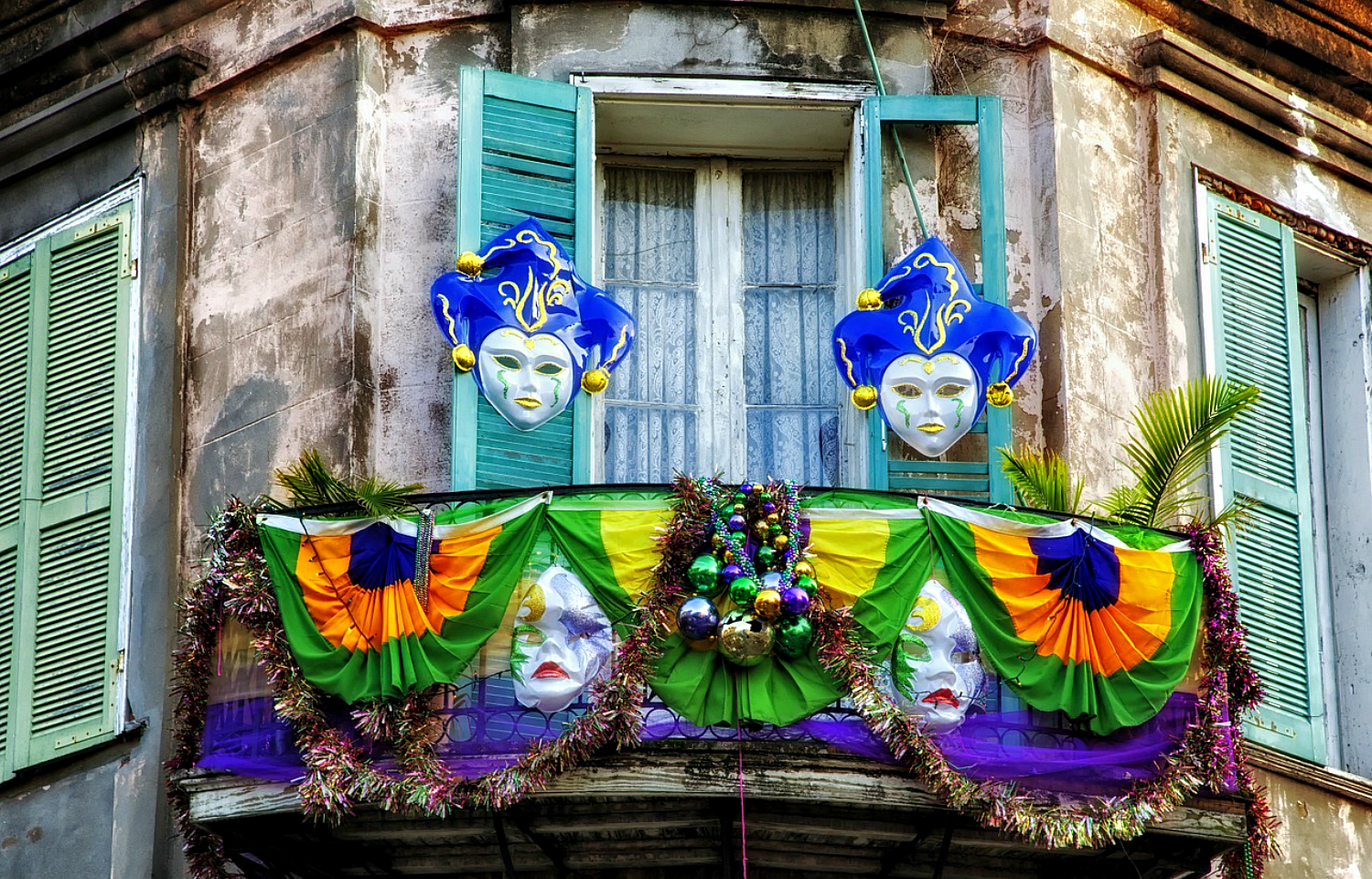 11 Free Things to Do in New Orleans
New Orleans, Louisiana is full of culture and excitement. The "Big Easy" is best known for its music scene, Creole food, and Mardi Gras. That makes New Orleans a great tourist destination for anyone who likes to party or likes to eat great food and enjoy a piece of history!
Perhaps the best thing about New Orleans is how inexpensive it is to visit the city. Food, hotels, and even alcohol are affordable for travelers on a budget. The only exception is during Mardi Gras, when the cost of lodging can double or even triple. Instead of putting your trip on hold until the summer and missing out on one of America's biggest parties, fill your itinerary with free things to do in New Orleans to lighten the burden of lodging costs!
Free Things to Do in New Orleans
Mardi Gras Parades
The Mardi Gras season begins on January 6th each year, and it ends on Easter. The largest celebration of the season always falls on the day before Ash Wednesday, giving it the name Fat Tuesday. Every parade during the Mardi Gras season is free to attend, and there's often a parade every night during the carnival season!
At a large parade, you'll see floats, lavish costumes, and marching bands. Parade hosts (known as krewes) throw different items to spectators, including shoes and coconuts! So watch out! Even if you aren't in town on Fat Tuesday, visiting New Orleans anytime during the Mardi Gras season is sure to be a blast!
Garden District
Take a stroll around the Garden District, one of the most beautiful areas in the New Orleans. In this uptown neighborhood, you'll see picturesque mansions and large oak trees. During the Mardi Gras season, you may even see some Southern royalty!
The Garden District is also home to dog-friendly parks, which make for great places to read, relax, and play. Surround yourself with the scenery and the locals!
Farmers' Markets
Local markets in New Orleans are great sources of free fun! I love shopping local and free entertainment! On Saturdays, Crescent City Farmers' Market is the place to go for live music, cooking demonstrations, and a variety of cultural food. Although parking isn't free for this particular event, it's only $3 for 2 hours, and the event itself is free.
If you're looking for a weekday market to attend, Crescent City Farmers' Market also hosts a weekly event on Wednesdays from 3-7pm. Musicians perform at this market, too!
City Park
Want to see the largest collection of oak trees in the world? Yes please! Head down to City Park! You can also see moss canopies, a sculpture garden, and a botanical garden in this urban park. Walk down the path on Big Lake, which is filled with art installations and wildlife. There's so much to do at the park, and a lot of it is free!
If you're visiting New Orleans with kids, bring them to one of the playgrounds at City Park. Every playground except for Storyland is free to climb on, and they have some fun features like rope walls and monkey bars. There's something for every child!
Above Ground Cemeteries
Not only is New Orleans known for parades and parties, they are also known as the Cities of the Dead. There are many above ground cemeteries in New Orleans, and they are filled with history and haunting beauty. Most offer guided-paid tours, however there are some that allow self-guided, free tours.
You can wander the resting places of voodoo queen Marie Laveau, musician Al Hirt and Civil War general P.G.T. Beauregard and many more.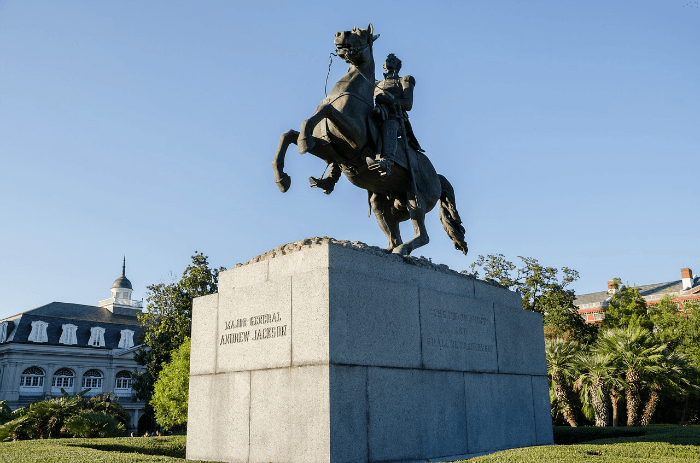 Jackson Square
Located in the French Quarter of New Orleans, Jackson Square is a great place to catch street performers and local artists. The area is open seven days a week, and it's easy to find. Watch painters create masterpieces, tap dancers performing, and "live sculptures" from disciplined actors. There are also some live musical performances behind Jackson Square, so you can stay occupied for hours!
Although it isn't free, you can also tour the St. Louis Cathedral for just $1. There's a lot of Louisiana history inside and beneath this building, so stop by to learn more!
Lower 9th Ward Living Museum
Admission to this museum is always free! The Lower 9th Ward Living Museum explores the state of New Orleans before, during, and after Hurricane Katrina. The horrific 2005 storm devastated the Southeast, but it's hard to truly imagine what it was like to live in New Orleans at that time if you weren't there. At the Living Museum, you can hear oral accounts of these hard times and other moments in New Orleans history.
The museum also features exhibits that explore earlier times, like New Orleans' role as a colony for escaped slaves in the 1700's. You can also find archives from the Civil War, desegregation, and other important periods in American history.
Second Line Parades
Even when Mardi Gras season is months away, you can join a parade in New Orleans! There are thousands of second line parades each year, which commemorate jazz, fallen citizens, and newlyweds. On Sunday afternoons, you're likely to see a second line parade in the French Quarter and Treme neighborhoods. Everyone has an opportunity to participate in this New Orleans cultural activity!
Some of the larger second line parades occur during the French Quarter Festival in April, Mardi Gras, and the Satchmo Summerfest in August. If you'll be in town for these festivals, check out the daily parades!
House of Dance & Feathers
This free museum is all about culture. Here, you can learn more about the Mardi Gras Indians, Social Aid & Pleasure Clubs, and the Skull & Bones Gangs. Curator Ronald Lewis aims to educate visitors and locals on New Orleans' history and conception as an economic hotspot. The museum is intimate and colorful, and you'll be interacting with the curator himself!
The House of Dance & Feathers is hosted in Ronald Lewis' backyard, so visits are by appointment only. After seeing the work he's put into his museum, you'll likely feel moved to make a donation!
Jazz in the Park
Every Thursday in the spring and fall months, there's a free jazz concert at Louis Armstrong Park! Jazz in the Park is a reoccurring program that brings cultural entertainment to everyone in the city. Even when bands aren't playing, Louis Armstrong Park commemorates the jazz legend on its 31-acre land. Head to Congo Square to enjoy this historic landmark!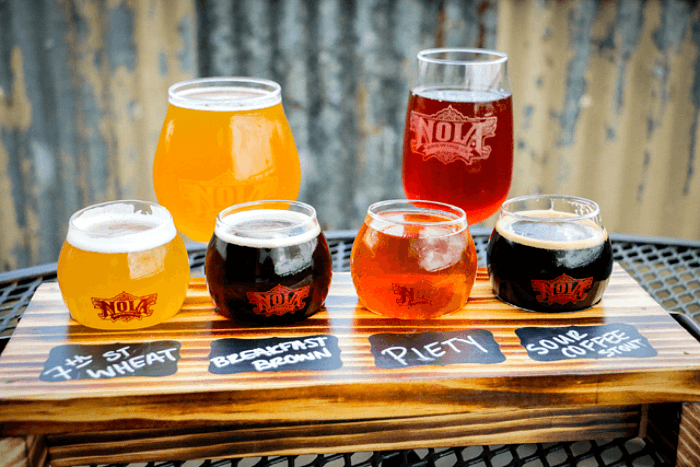 NOLA Brewery
Free brewery tours? Yes, please! The NOLA Brewery has local beers on tap by tradition – the founder was inspired to open the brewery after reading that his supposedly Dixie beer was actually made in Wisconsin. His infuriation with this discovery fueled this fun tap house full of Southern pride. Every Friday and Saturday afternoon, you can tour the brewery for free!
Whether you're in town for Mardi Gras or not, New Orleans brings life to Louisiana. There's so many free things to do in New Orleans, so no matter what your budget, let loose and enjoy the party!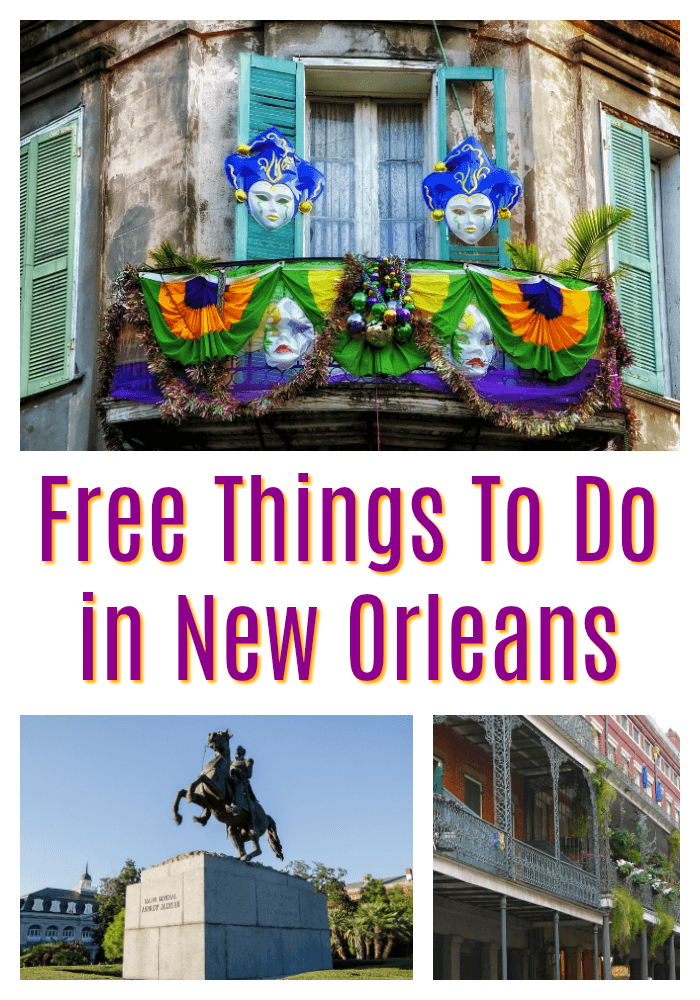 What are some of your favorite free things to do in New Orleans? Be sure to let me know so I can check them out and add them to this list!
New Orleans is a short, cheap flight for us in Tampa and only a 9.5 hour drive, making it pretty easy for us to visit the Big Easy. If you are headed to New Orleans, consider planning a visit to us here in the Southeast too. We even celebrate Mardi Gras at Universal Studios in Orlando! While it may be exactly like the parades you will experience in New Orleans, they are kid-friendly and a lot of fun.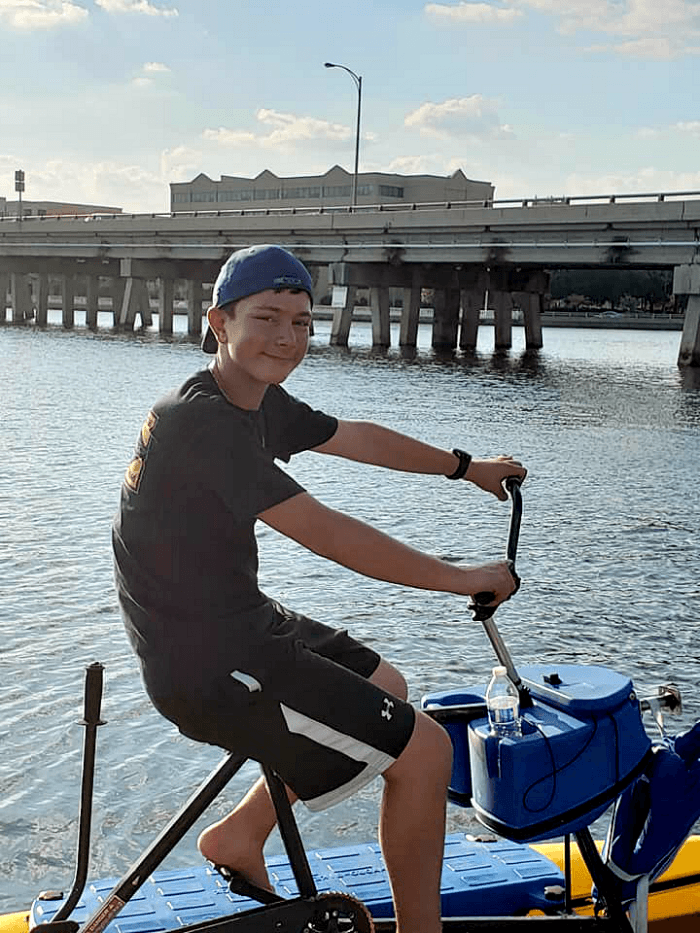 Best Things To Do With Kids in Tampa Bay
Be sure to check out Food Wine Sunshine on Facebook, Twitter, Pinterest, and Instagram for fun things to do, healthy recipes, and more.