(Last Updated On: May 8, 2019)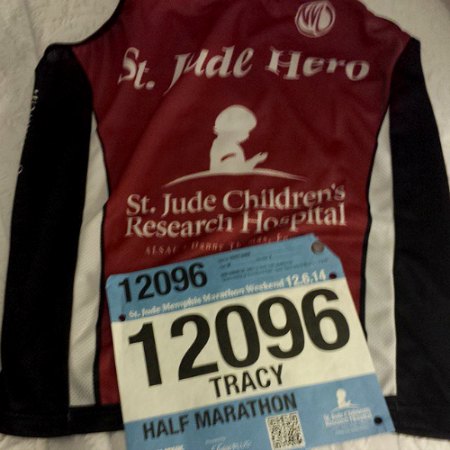 St. Jude Marathon 2014 Weekend Recap
If you follow me on Facebook or Instagram, you may have noticed that I ran in the St. Jude Children's Research Hospital Half Marathon this past weekend.
I am a runner, avid exerciser. But, I don't have a running partner, so I went almost a whole year in between races. And, to be honest, I wasn't sure if there would be one I would sign up for. Why run for 2-2.5 hours by yourself for no reason? It's a great accomplishment, yes, but I just wasn't by just that.
Then, back in September I went to a special luncheon with St. Jude Children's Research Hospital at the Type A Parent Blogger Conference. In that one hour, so many things changed for me. For the better. My eyes were opened in so many ways, my heart was filled with a desire to help children in need in anyway I could, and I wanted to run…run for a reason.
I wanted to run for the children and families of St. Jude.
And that was that! The fabulous team at St. Jude got me to Memphis on 12/5/14 and I ran my 1st half marathon of 2014 in Memphis Tennessee. I actually ran as a St. Jude Hero.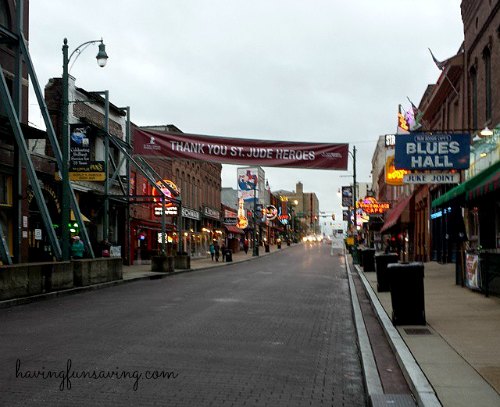 What is a
St. Jude Hero

?

When you sign up for an event as a St. Jude Hero, you'll be taking an important step toward finding cures and saving children battling cancer and other deadly diseases. Through the generous support of fundraisers and their donors, families never receive a bill from St. Jude for treatment, travel, housing or food—because all a family should worry about is helping their child live.

I set out with a fundraising goal, and by the time of the race, I almost tripled it. It was such an amazing feeling.

So, I ran my race without a running buddy, but I didn't run alone. I ran with THOUSANDS of other people that all had the same goal as me….to help children battling cancer and other deadly diseases. I ran with all those incredible feelings in my heart. I didn't feel alone for one second.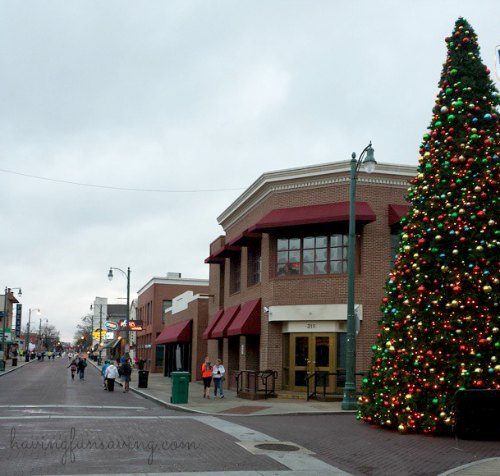 I was a bit cold, because this Florida girl did not dress the way she should have, but my heart was warm. At the end of the race, I donated my medal back to the hospital…because the real heroes are the families and children at St. Jude. I ran 13.1 miles, but that is NOTHING compared to what they go through in a day. It was the least I could do, and I am forever changed in my heart and soul.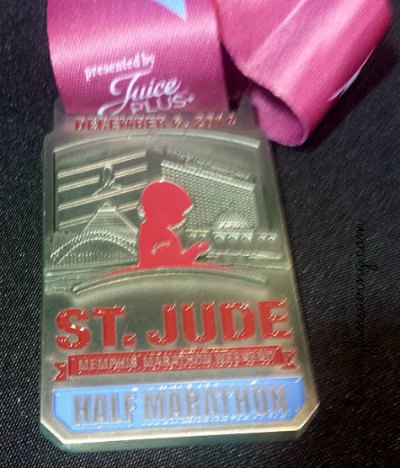 All over the race there were signs that said "Thank You St. Jude Heroes!" and while I LOVED seeing them, I said "Thank You" back to each and every person that was holding one. Because they are amazing, St. Jude is amazing. So, thank YOU St. Jude. Thank YOU.
St. Jude Heroes don't just run in Memphis, there are races all over that you can participate in and help raise funds for St. Jude Children's Research Hospital! So, if you are ready to run for a reason, I strongly recommend checking out the races that support St. Jude.
I will be posting some as well, I have actually added an "Exercise" tab on my blog, as you all know that being healthy, exercising, and running is a big part of my life…This way you can keep track of me easier 😉
Be a HERO for a cause that you believe in.