(Last Updated On: July 1, 2019)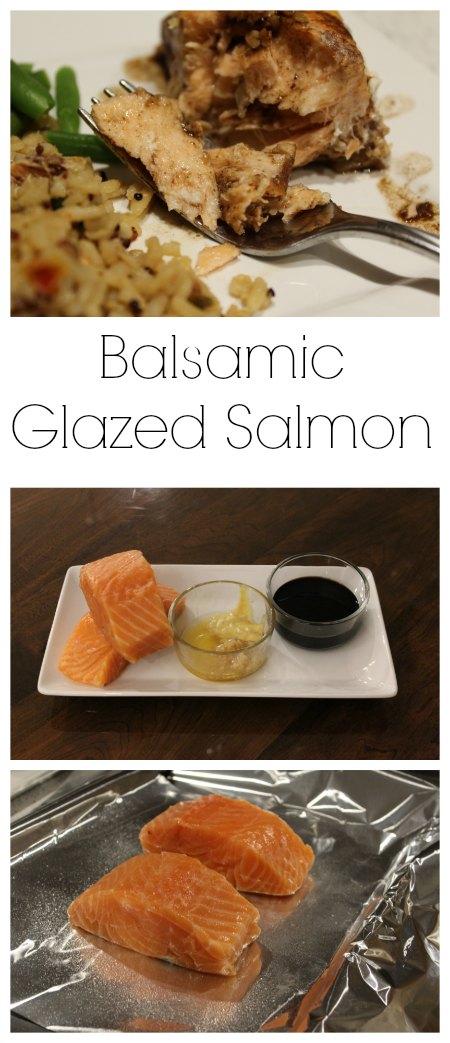 Balsamic Glazed Salmon Recipe
I love salmon. I got hooked well over a year ago when I received the best salmon ever from Anderson Seafoods. It is a hearty fish that is incredible when it's cooked right. Over the years we have tried lots of different recipes and we always lean towards the ones that have a nice glaze and are a bit sweet. This Balsamic Glazed Salmon has great flavor and is easy to make! That makes it a winner in our book 😉
Now, here is my Balsamic Glazed Salmon Recipe. Be sure to Print It and Pin It so that you can make it again and again.
Balsamic Glazed Salmon Recipe
Author:
Prep time:
Cook time:
Total time:
Salmon is one of my favorite fish to cook, it's hearty and easy to pair with a delicious glaze, like this Balsamic Glaze. Bake up this salmon recipe soon!
Ingredients
2 fillets of salmon
1 tablespoon honey
1 tablespoon minced garlic
1 tablespoon dry white wine
1 tablespoon dijon mustard
1/3 cup balsamic vinegar
Instructions
Preheat oven to 400 degrees
Place aluminum on a baking sheet – make sure it's big enough to wrap the salmon
Spray foil with cooking spray
Place salmon on foil
Mix remaining ingredients in a small bowl
Pour sauce mixture on the salmon
Close the foil around the salmon
Bake for 20 – 25 minutes until salmon is cooked throughout
Pour some of the extra sauce on the salmon before serving – it's delicious!!
Serve with rice and fresh vegetables
Enjoy!
I hope you enjoy this Balsamic Glazed Salmon Recipe as much as we do!
Love salmon? Check out a few other of our favorite salmon recipes: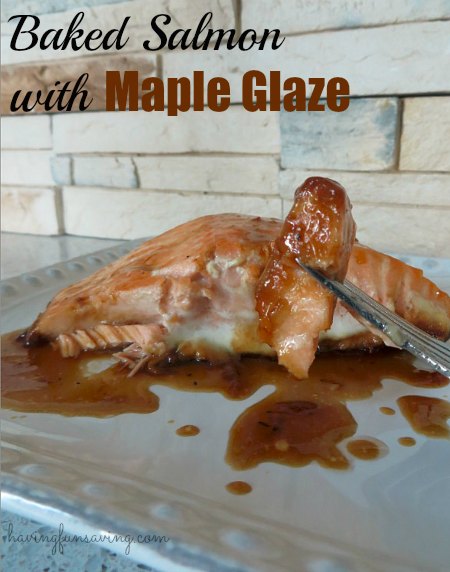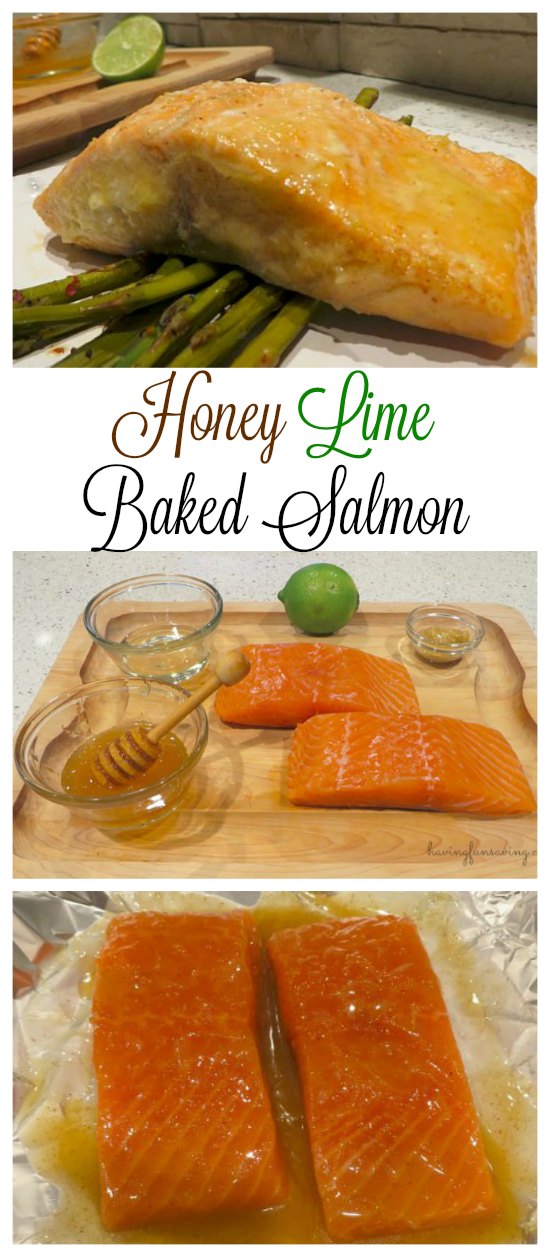 Check out all the delicious recipes on Food Wine Sunshine and follow me on Facebook, Twitter, Pinterest, Google + and Instagram.