(Last Updated On: June 25, 2019)

Why Our Family Got a Water Softening System
We have lived in Florida for over 15 years now. My husband and I both moved down from Michigan and one of the first things we noticed was how different the water 'felt" here. Not ocean water vs. fresh water, but the water that comes out of the faucet! My hair was harder to brush after I washed it, my skin would feel a bit "sticky" and dry as soon as I got out of the shower, our glass shower doors would be a build-up that wasn't from soap, but actually from the WATER, and our glasses would eventually start coming out of the dishwasher not looking sparkly clean, but with a film that would not come off.
After a bit of research we found out that we had hard water.
What is hard water? As rainwater passes through the earth and into other means of water, it picks up certain "hardness" materials that will precipitate and clog pipes, and may also damage your appliances. It is estimated that more than 85% of the water used by consumers in the US can be classified at some level of "hard" water. We found that since we had hard water we were using much more soap, shampoo, and detergent and soap didn't even lather as good here in Florida.
We didn't have all these issues with our water in Michigan, so this was new to use and we wanted to find a way to make our water closer to what we were used to.
We needed a water softener.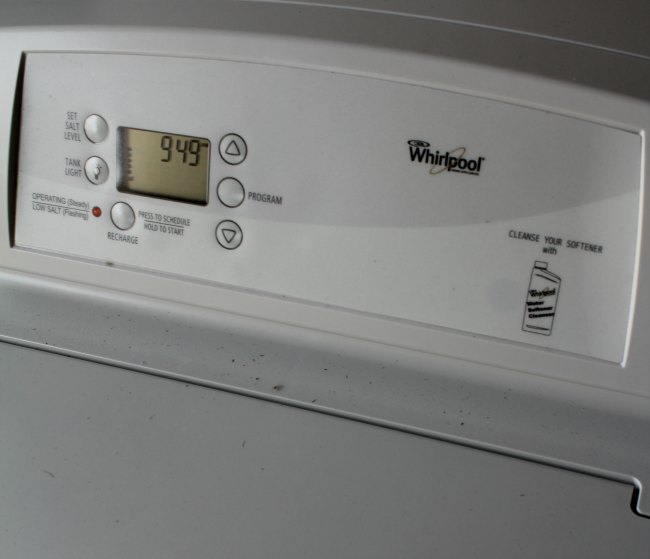 We headed to the local home improvement store and asked the staff questions and discovered which option was best for our house and our water usage. My husband is handy, so he decided that he would install it himself. It actually wasn't nearly as hard as we thought it would be! We have moved once and we have upgraded our system once, so all in all he has installed 3 water softeners now on his own without too many complications 😉
There are several reasons I love having a water softener, but the 1st and most important reason is that they are so easy to use. You simply open it and add in salt when you need to and the system handles the rest. We have been using Morton Water Softening Salt for years now, and we don't plan on switching.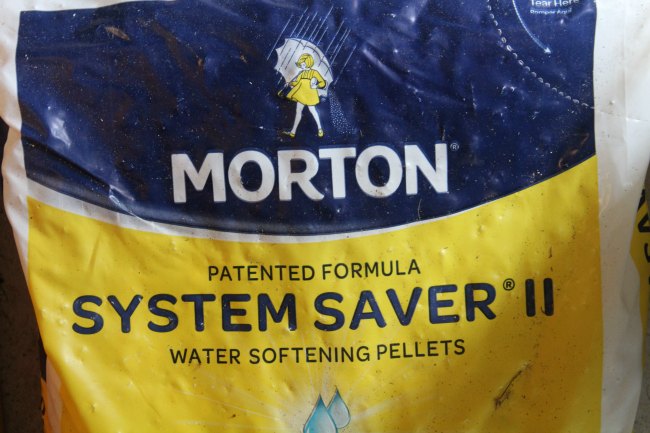 Morton Water Softening Salt has an easy to carry bag, making it more convenient for me to grab a few bags if my husband isn't with me, the bags easily open and dumped into my system, and it is carried at a large variety of stores that I shop at. Convenience is important to me, and so is a name I can trust – and Morton has been around for a long time.
Why we have continued to use a Water Softening System:
We use less laundry soap, shampoo, and bath soap
No more harsh water stains in your tubs and shower walls
Less buildup in our appliances (especially the dishwasher)
My hair feels softener and doesn't tangle as easily
My skin doesn't feel as dry and itchy, therefore I don't use as much lotion and moisturizer
Soft water will save you time, money, and leaves me and my family feeling at our best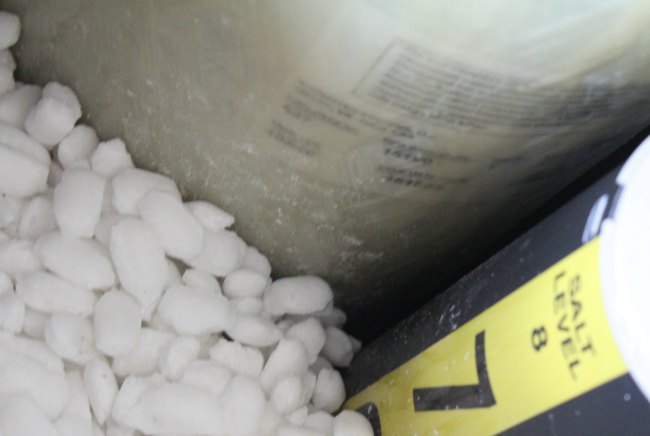 Interested in getting soft water in your home too? A water softener is the way to go and is based on simple chemistry to make it happen. In fact, you can check out this informative video by Morton Salt to learn more about how water softeners work!
Do you have hard water? Not sure if you do? Learn more about your water and get a free test strip HERE
Be sure to follow me, Food Wine Sunshine and Cooking, on Facebook, Twitter, Pinterest, Google + and Instagram for more helpful tips and delicious recipes!
I was selected for this opportunity as a member of Clever Girls and the content and opinions expressed here are all my own.