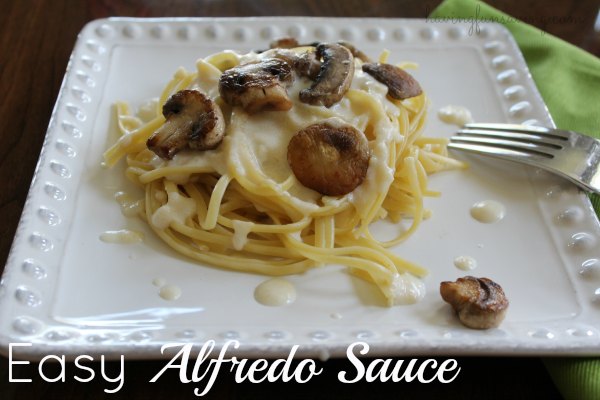 Easy Alfredo Sauce Recipe – Low-Fat Too!
I love pasta, but it's not something I eat all that often because I am always trying to watch my carbs. And Alfredo Sauce…well, that is something I used to never indulge in. Until I made this wonderfully fabulous…SKINNY Alfredo Sauce recipe! Oh, and guess what…it's ready in about 10 minutes!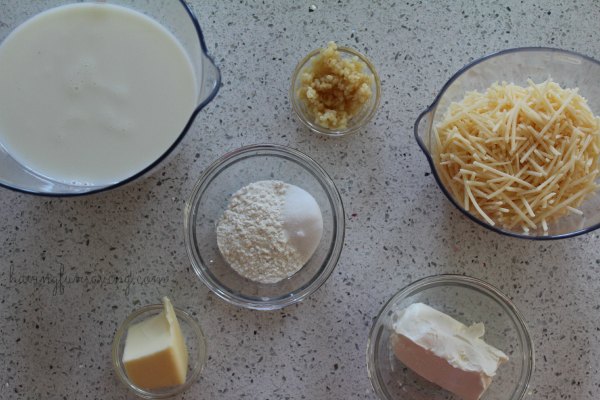 You only need a few ingredients…in fact, you may have them in your pantry and refrigerator right now! Go ahead…look 🙂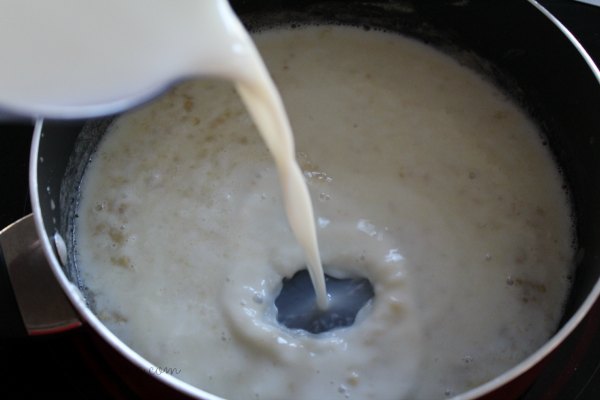 As you can see, the sauce blends so nicely and it smells…DELICIOUS.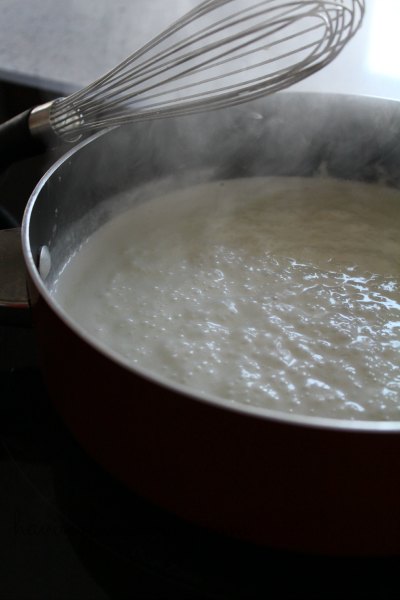 No one in your house will know that this is a low fat version of the heavy, full of fat version.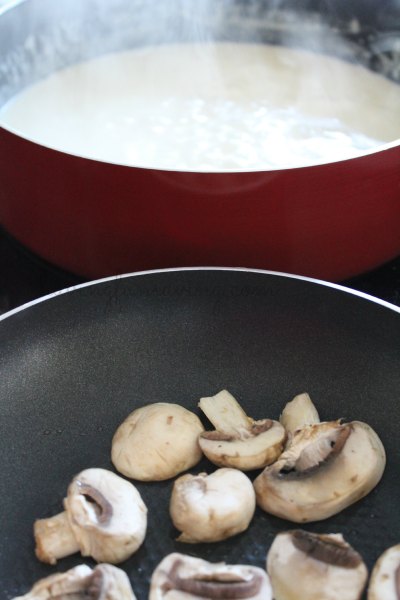 I served sauteed mushrooms with mine and it was the perfect addition. Plus, they only take a minute or two to get ready 🙂 I am all about easy and delicious when I am cooking!
Now, here's the Easy Low Fat Alfredo Sauce Recipe …make sure to Print It and Pin It so that you can make it again and again.
Easy Alfredo Sauce Recipe – Low-Fat Too!
Author:
Prep time:
Cook time:
Total time:
Ingredients
1 tablespoon unsalted butter
2 tablespoons minced garlic
4 teaspoons all-purpose flour
2 cups skim milk
1 teaspoon salt
4 tablespoons (2 oz) low-fat cream cheese
1 1/2 cup grated Parmesan cheese
Pasta
Instructions
Melt the butter in a skillet over medium heat
Add the garlic and saute until the garlic is slightly soft, about 1 minute
Add in the flour and stir with a wooden spoon for 1 minute
Stir/whisk in the milk and salt
Stir constantly until just thickened – approx 3 minutes
Add the cream cheese and Parmesan cheese; stir until well blended and cheese is melted – approx 2-3 minutes
Serve over your favorite pasta
Enjoy!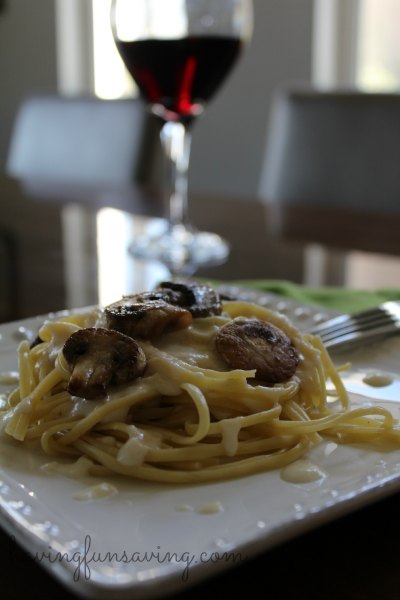 I hope your family enjoys this Skinny…EASY…Skinny Alfredo Sauce as much as we do!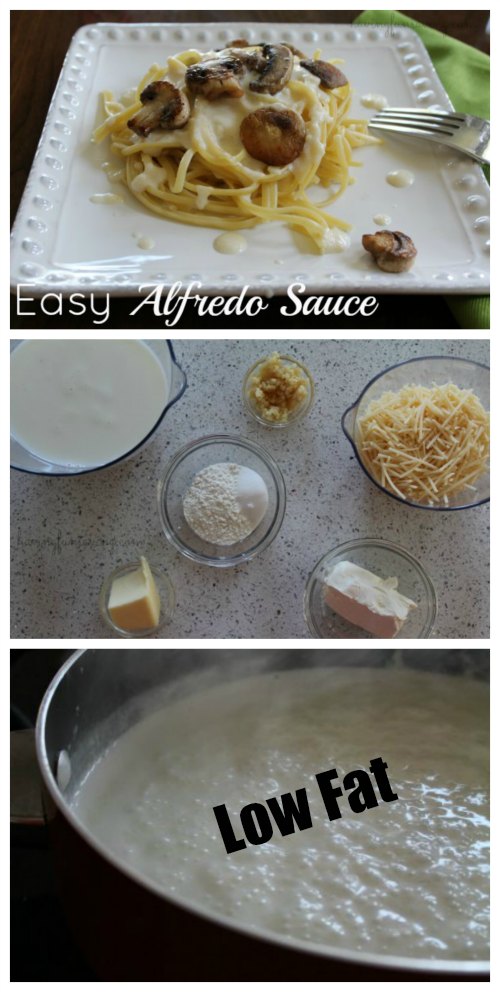 Looking for more delicious sauce recipes? Check out these: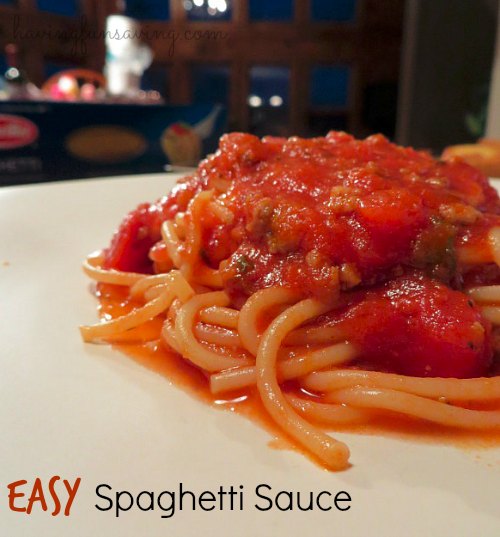 In fact, be sure to check out all the delicious recipes on Food Wine Sunshine and follow me on Facebook, Twitter, Pinterest, Google + and Instagram.