(Last Updated On: June 12, 2019)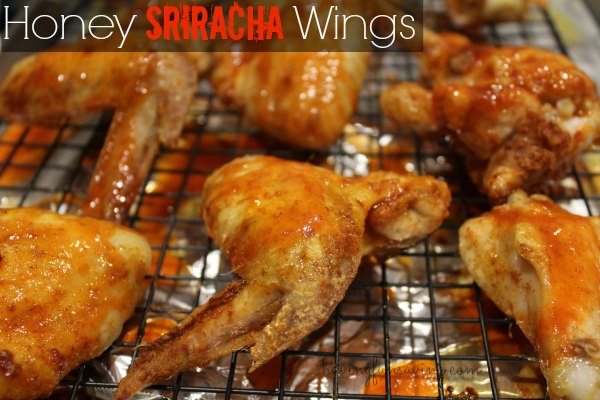 Honey Sriracha Wings Recipe
My husband loves wings, and I had never made them at home before so I figured it was about time 🙂 When we were watching football a few weekends ago, I made these delicious Honey Sriracha Wings. The sauce does have a bit of "heat' to it, so if your kids don't like spice…or you…go light on it.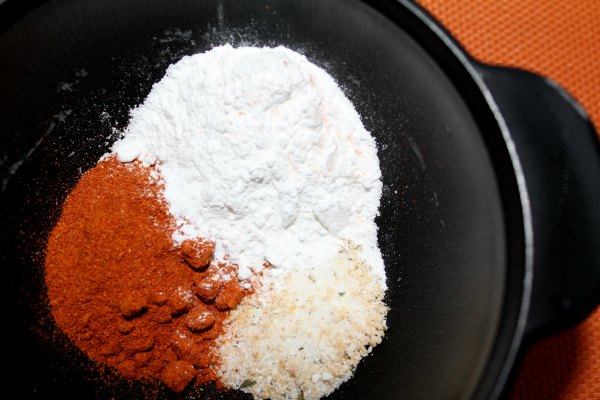 The rub only has a few ingredients and so does the sauce. And neither one is hard to make.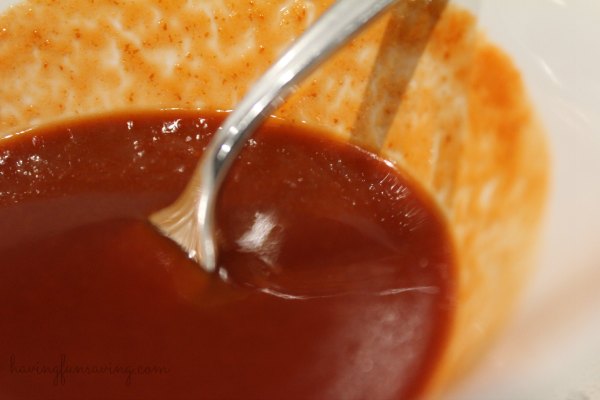 I bought wings and drumettes, put feel free to grab whichever one your family will enjoy more. Once you have the rub ready, you will run it into the chicken and bake it! The sauce doesn't go on until the last 30-40 minutes.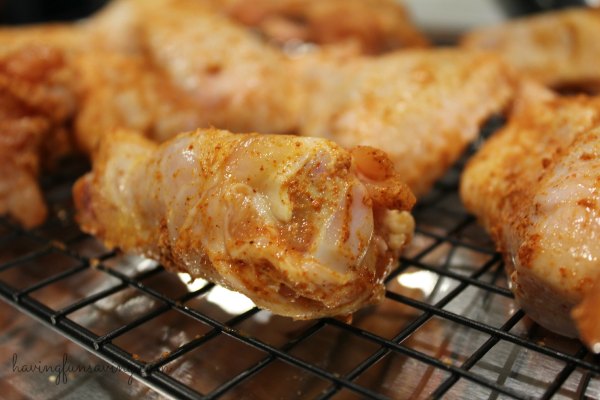 As you can see, I actually baked mine on my cookie cooling rack, this way the were up and off the pan and away from any drippings. It also helped them cook evenly and they came out really crispy.
Now, here's the recipe, make sure to Print It and Pin It so that you can make it again and again.
Honey Sriracha Wings Recipe
Author:
Prep time:
Cook time:
Total time:
Ingredients
3 lbs. chicken wings or drumettes, thawed
2 Tablespoons Garlic Salt (Powder would work as well)
2 Tablespoons Paprika
1 Tablespoons baking powder
Sauce Ingredients
1/2 cup Honey
1/2 cup Sriracha Sauce
1/2 teaspoon Sesame Oil
1/2 teaspoon Rice Vinegar
Instructions
Preheat oven to 425 degrees.
Make the rub for the chicken by combining garlic salt, paprika, and baking powder.
Coat the chicken evenly with rub
Place on foil lined pan or on cooling rack as pictured above (if using cooling rack, still place on a foil lined baking sheet for easier clean up)
Bake for 20 minutes
Flip the wings
Bake for an additional 20-30 minutes until desired crispiness.
Make the sauce by combining the ingredients listed above and mixing well
Remove wings and coat them with the Honey Sriracha Sauce
Place wings back in oven for an additional 5-10 minutes to allow sauce to caramelize
Enjoy!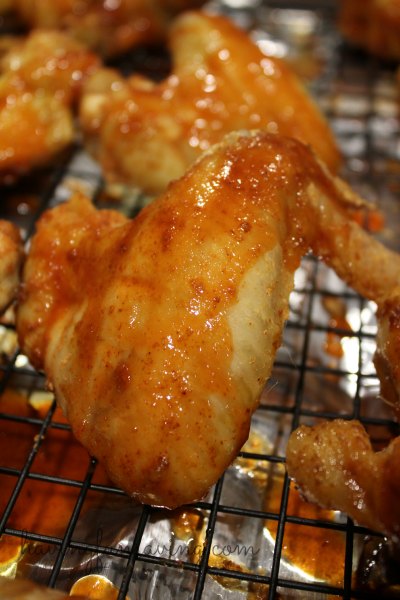 I hope you enjoy these Honey Sriracha Wings as much we did!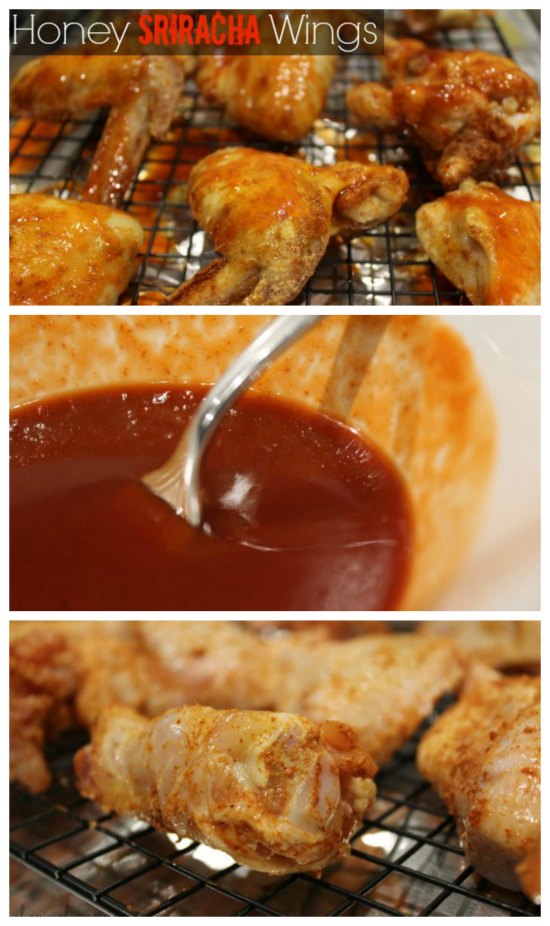 Looking for more delicious appetizer recipes?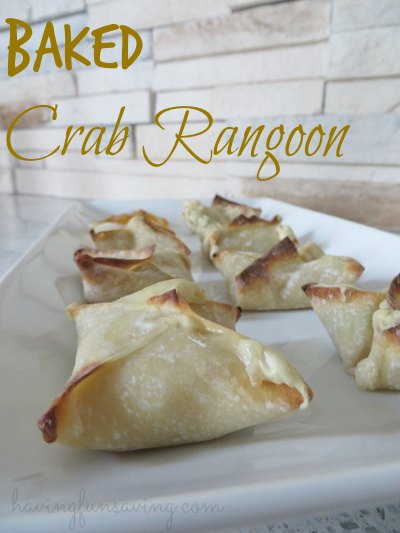 Check these out:
In fact, be sure to check out all the delicious recipes on Food Wine Sunshine and follow me on Facebook, Twitter, Pinterest, Google + and Instagram.