(Last Updated On: July 6, 2019)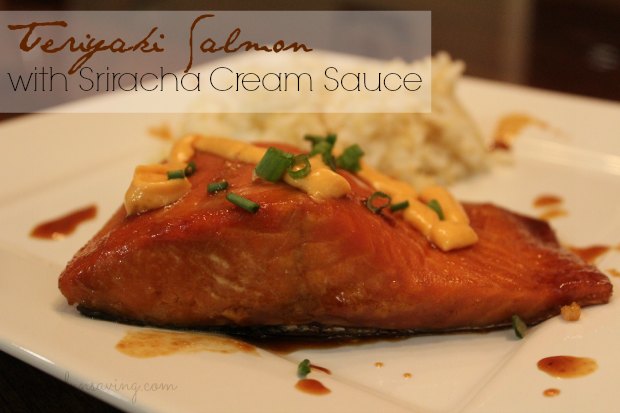 Teriyaki Salmon Recipe with Sriracha Cream Sauce
I have an absolutely amazing Salmon Recipe for you guys today. We love Teriyaki Sauce and I can't believe I haven't made this sooner!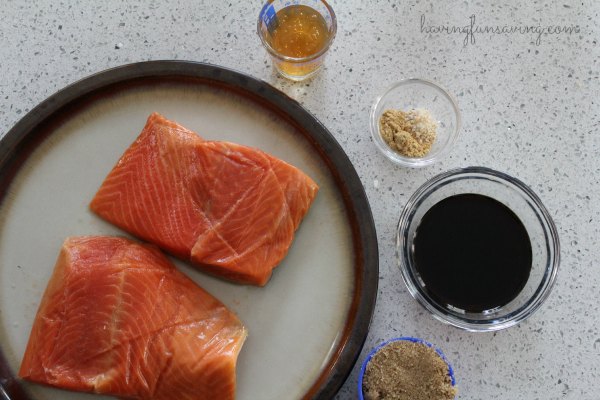 I used the Copper River Sockeye Salmon in this recipe – the skin is on it. You don't have to buy Salmon with skin on it if you prefer to have it without. If you need a place to get your Salmon and Seafood, you all know I love Anderson Seafood, I won't get mine from anywhere else 🙂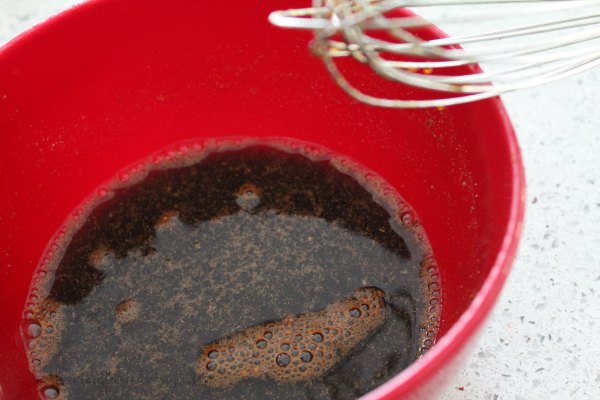 The Teriyaki sauce only has a few ingredients, and once you have it made, you marinate the Salmon. I recommend for at least an hour, but you can do it for as long as overnight. Just place the Salmon into a ziploc bag and pour in the marinade and toss it in the refrigerator. Be sure to flip it over every now and then to make sure the marinade soaks in good 🙂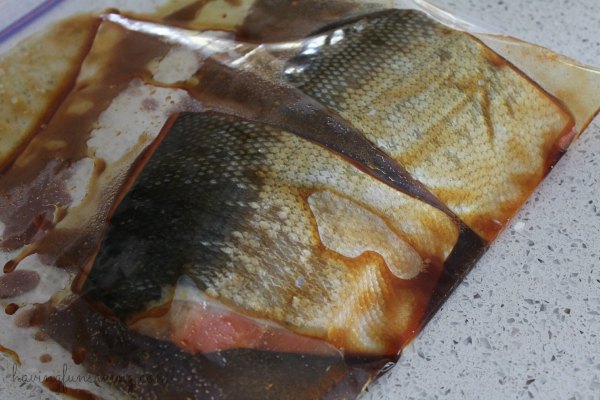 While your Salmon is marinading, you can make the Sriracha Cream Sauce. That is only a few ingredients as well 🙂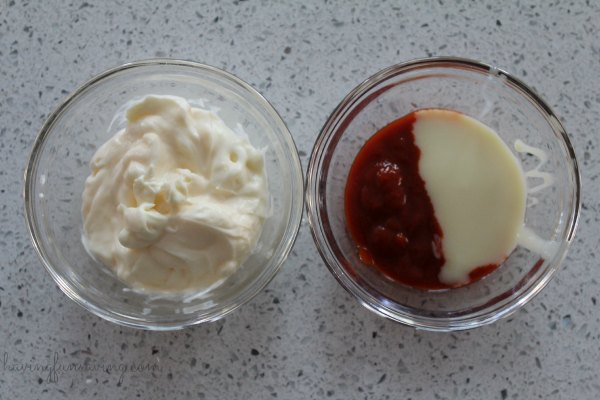 You will just mix the Fat Free Condensed Milk, Mayo and Sriracha Sauce! Cover it when you are done and toss it in the refrigerator until you are ready to use it.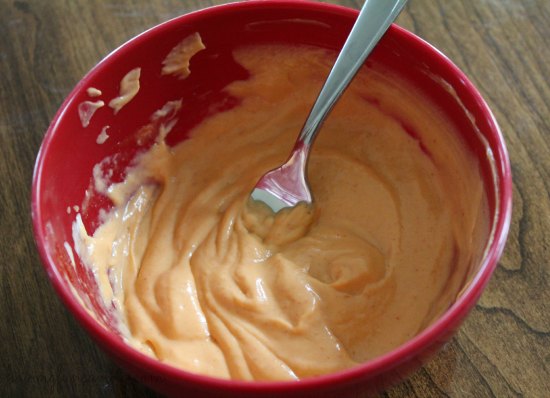 Now, here is the recipe, make sure to Print It and Pin It so that you can make it again and again!
Teriyaki Salmon Recipe with Sriracha Cream Sauce
Author:
Prep time:
Cook time:
Total time:
Teriyaki is amazing in my opinion! Add it to salmon & top it with a creamy spicy sauce and you have yourself a Teriyaki Salmon with Sriracha Cream Sauce.
Ingredients
1/4 cup soy sauce
1/4 cup brown sugar
1/2 teaspoon ground ginger
1/4 teaspoon garlic salt or powder
2 tablespoons honey
2 salmon filets
Ingredients for the Sriracha cream sauce
1/4 cup Light mayo
2-3 tablespoons Sriracha – the more you use, the spicier it will be
1 1/2 tablespoons fat free sweetened condensed milk
Instructions
In a medium bowl mix the ingredients for the marinade
Add salmon and marinade into a large ziploc bag
Place in refrigerator or 1 hr to overnight filets, turn the bag occasionally
Sriracha Cream Sauce Instructions
Mix together the mayo, Sriracha and condensed milk in a small bowl
Cover and refrigerate until ready for use
Baking Instructions
Preheat oven to 400 degrees.
Lightly coat an 8×8 baking dish with nonstick spray.
Place salmon and marinade into baking dish
Bake for approx 20 minutes – salmon will easily flake with fork
Top with Sriracha Sauce, or serve on the side
Enjoy!
This Teriyaki Salmon Recipe was absolutely delicious! I really liked the Sriracha Cream Sauce, but my husband actually preferred it without. Which surprised me, as we both like a bit of heat. I think the flavors worked perfectly together, but he said that the sauce took away from the taste of the Salmon. If you are worried if you will like it, just serve it on the side.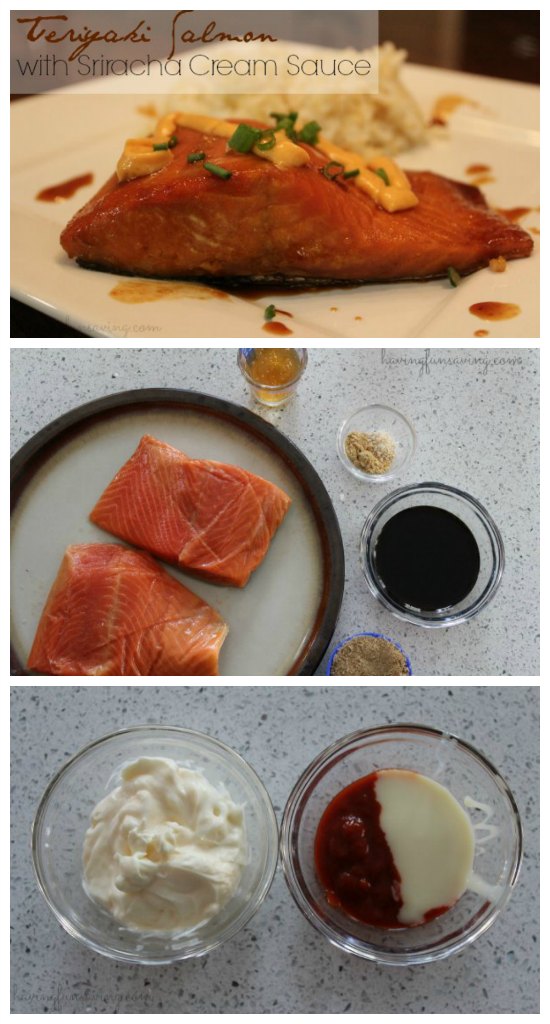 We served ours with a white rice and quinoa blend on the side. The leftover Teriyaki sauce from the Salmon pan was excellent on the rice 🙂
Love Salmon like we do?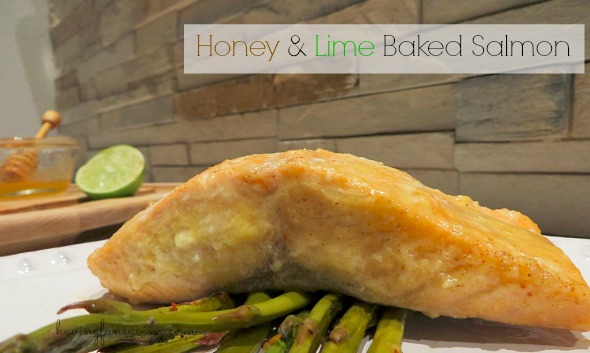 Be sure to check out this delicious Honey and Lime Baked Salmon Recipe – you bake it right in foil – it's really easy!
In fact, be sure to check out all the delicious recipes on Food Wine Sunshine and follow me on Facebook, Twitter, Pinterest, Google + and Instagram.