(Last Updated On: June 12, 2019)

Apple Caramel French Toast Overnight Bake
Sunday mornings are a big deal at my house. We have several of the neighbors come over with their kids and we host breakfast. It is affectionately known as Pancake Sunday. The kids have their pancakes the same way each Sunday – loaded with chocolate chips and mini M&Ms 🙂 Sugar rush anyone?? While us adults do like variety, so when we take a break from pancakes and eggs, I like to get a bit creative. Never complicated though, as Sunday mornings I can have up to 20 people at my table, just a little creative 🙂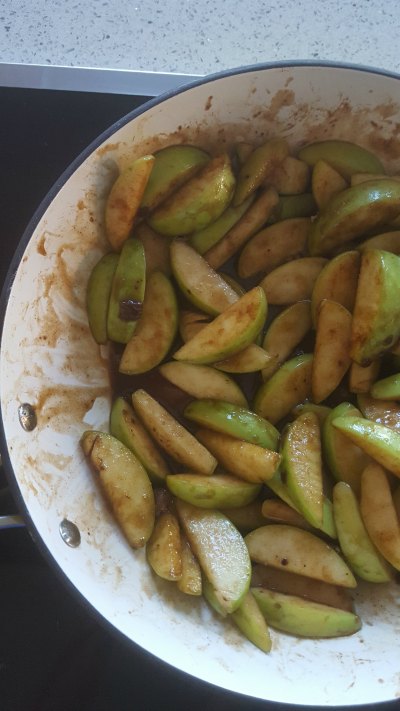 I like this Apple Caramel French Toast Recipe for a few reasons:
I love apples
I make it the day before, so in the morning all I have to do is toss it in the oven and then I can get back to talking with my friends and family
It's easy to make
It's delicious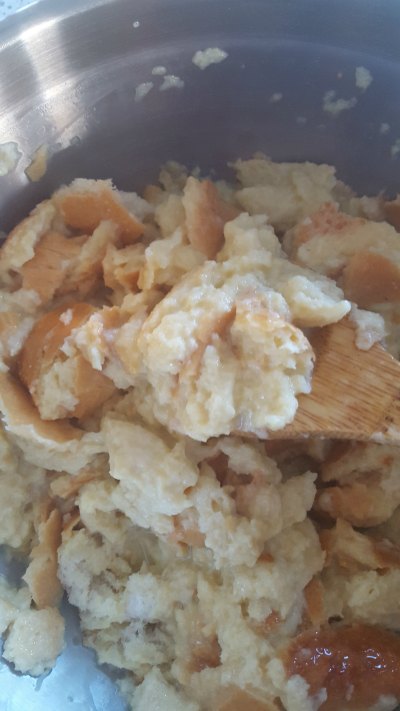 The process of making this breakfast recipe is actually pretty similar to my Breakfast Strata, but this is a sweet version. Instead of cooking sausage, you are cooking the apples 🙂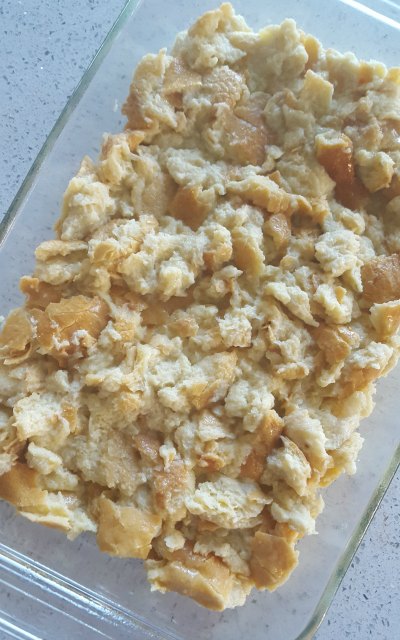 And once the apples are cooked, you pour the egg/bread mixture on the bottom of a baking dish, then pour on those amazing apples!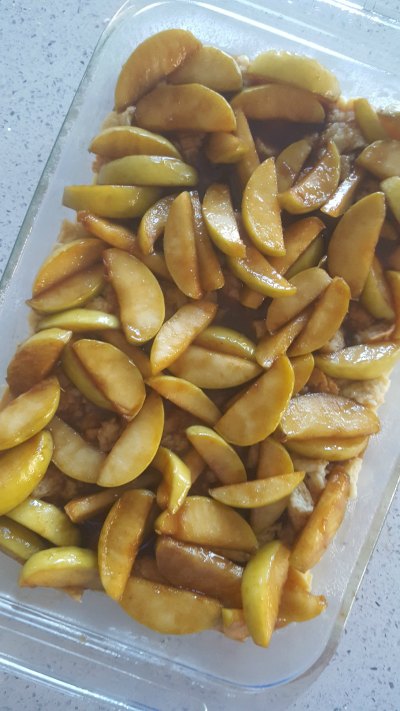 Now, here is my Apple Caramel French Toast Overnight Bake Recipe, be sure to Print It and Pin It so that you can make it again and again.
Apple Caramel French Toast Overnight Bake
Author:
Prep time:
Cook time:
Total time:
Breakfast is the most important meal of the day, and it will be the most delicious when you serve up this Apple Caramel French Toast Overnight Bake.
Ingredients
3 tablespoons butter
2 bags of tart Crunch Pak Sliced Apples
⅔ cup brown sugar
1 tablespoon cinnamon
3/4 loaf of bakery bread – I used sourdough
6 large eggs
2 cups skim milk
1½ teaspoons vanilla extract
Instructions
Combine eggs, milk and vanilla in a large bowl
Rip the bread into small pieces, about 2 in x 2 in, and drop the pieces into the bowl with the egg mixture. Set the bowl aside.
Melt the butter in a frying pan and add apples, brown sugar, and cinnamon.
Cook on medium heat until apples are slightly softened.
Pour the bread/egg mixture into a 9×13 pan or similar baking dish.
Top with the apple mixture
Cover with foil and refrigerate overnight
In the morning
Preheat oven to 350 degrees
Bake covered for 35 minutes
Remove foil and bake an additional 10-15 minutes or until bread is firm.
Enjoy!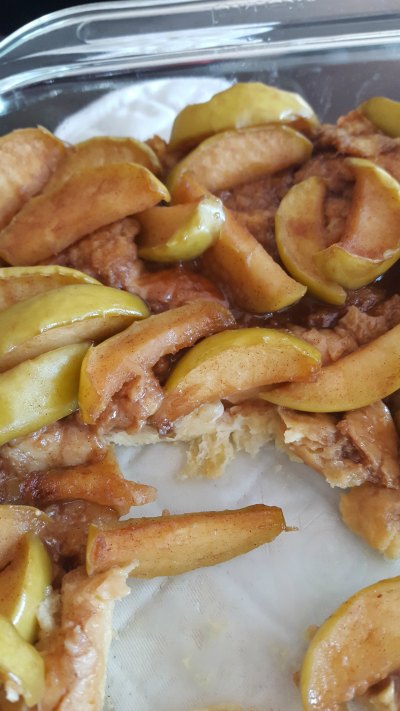 I hope you enjoy this Apple Caramel French Toast Overnight Bake as much as we do!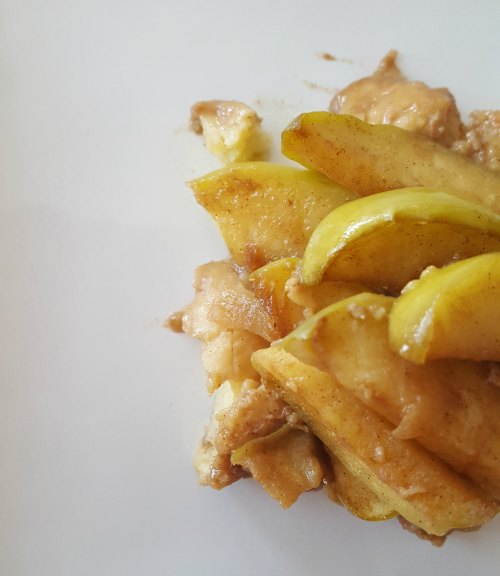 Looking for another amazing breakfast recipe?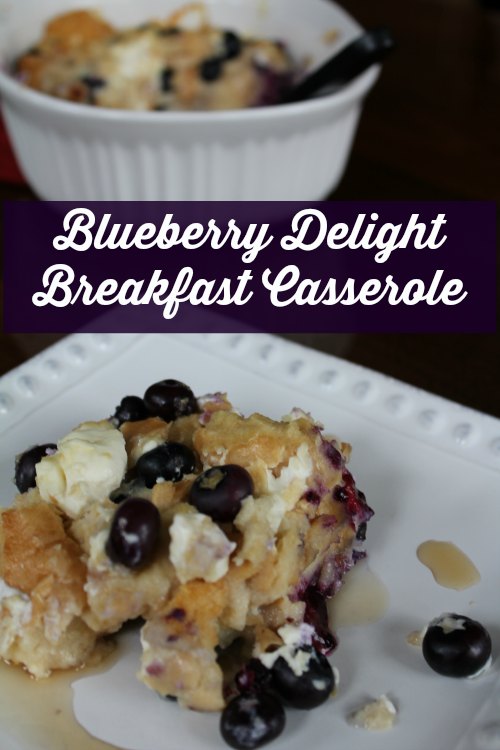 Blueberry Delight Overnight Bake
Be sure to check out all my delicious recipes and follow me on Facebook, Twitter, Pinterest, Instagram, and Google +.
What are some of your favorite breakfast recipes?
Looking for more breakfast ideas?