(Last Updated On: June 12, 2019)

Apple Cinnamon Raisin French Toast Bake
I love Sunday mornings, we get together with friends and enjoy each other's company and yummy breakfast goodies. The kids always have pancakes, which is why we now affectionately call Sunday morning, Pancake Sunday. I am in charge of the adults and I love making new things for everyone to try.
I recently made my Apple Caramel French Toast Bake, and while this is pretty similar, the difference is definitely noticeable and delicious! I used cinnamon raisin bread, for that baked in cinnamon taste…and I love raisins 🙂 I also increased the amount of vanilla for that extra touch of sweetness.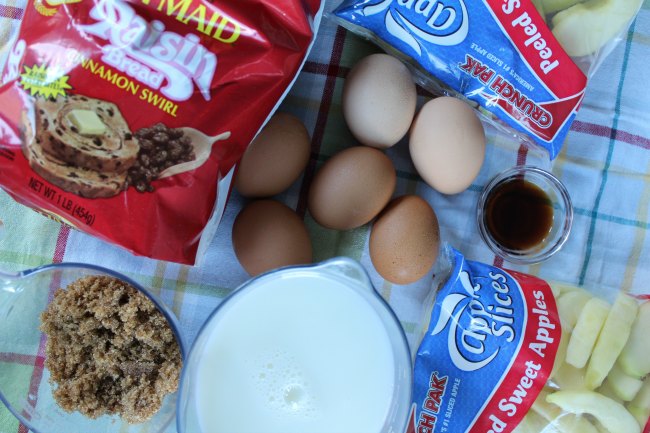 You can easily prep this meal the morning you are going to make it, but I L-O-V-E prepping breakfast the night before. It makes the morning so much more relaxed and enjoyable, so that is how I prepped this Apple Cinnamon Raisin French Toast Bake, as an overnight bake.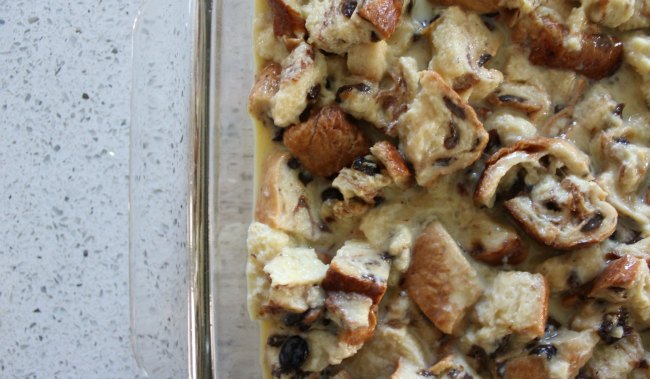 Now, here is my Apple Cinnamon Raisin French Toast Bake Recipe. Be sure to Print It and Pin It so that you can make it again and again.
Apple Cinnamon Raisin French Toast Bake
Author:
Prep time:
Cook time:
Total time:
Ingredients
6 eggs – I used Pete and Gerry's Organic Eggs
2 cups skim milk
1 tablespoon vanilla extract
1 loaf cinnamon raisin bread
3 tablespoons butter
3/4 cup brown sugar
24 oz. sliced apples, peeled – I used 2 bags of Crunch Pak Sweet Peeled Apples
Instructions
Combine eggs, milk and vanilla in a large bowl
Rip (or cut) the bread into small pieces, about 2 in x 2 in, and drop the pieces into the bowl with the egg mixture. Set the bowl aside.
Melt the butter in a frying pan and add apples and brown sugar
Cook on medium heat until apples are slightly softened.
Pour the bread/egg mixture into a 9×13 pan or similar baking dish.
Top with the apple mixture
Cover with foil and refrigerate overnight
In the morning
Preheat oven to 350 degrees
Bake covered for 40 minutes
Remove foil and bake an additional 15 minutes or until bread is firm.
Enjoy!

I hope you enjoy this Apple Cinnamon Raisin French Toast Overnight Bake as much as we do! It is best enjoyed with friends and family!
Looking for another yummy breakfast recipe? Try these: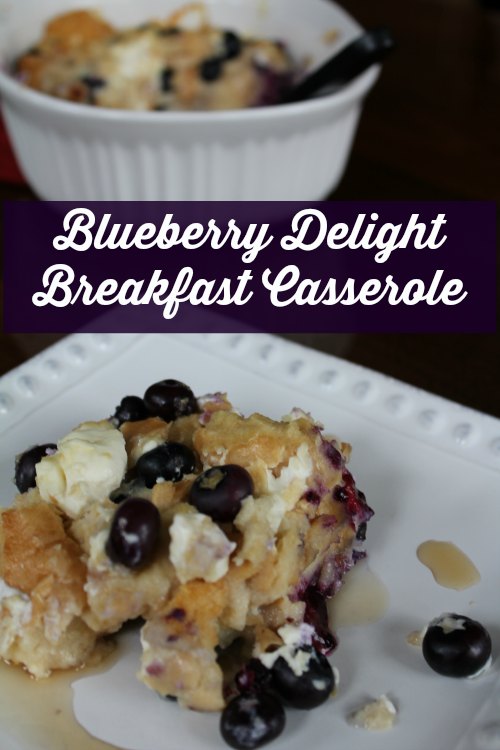 Blueberry Delight Breakfast Casserole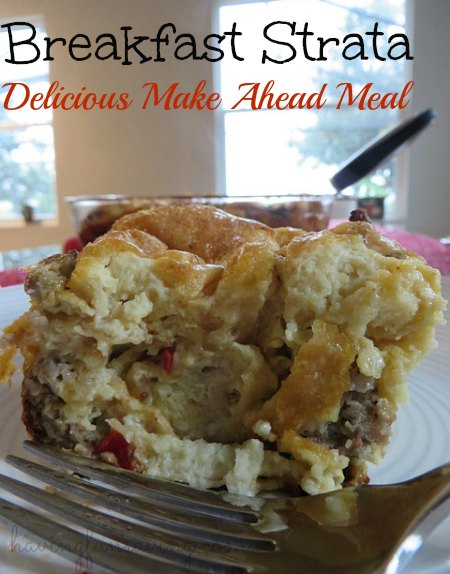 Breakfast Strata I make a small one of these just about every single weekend with fresh peppers from our garden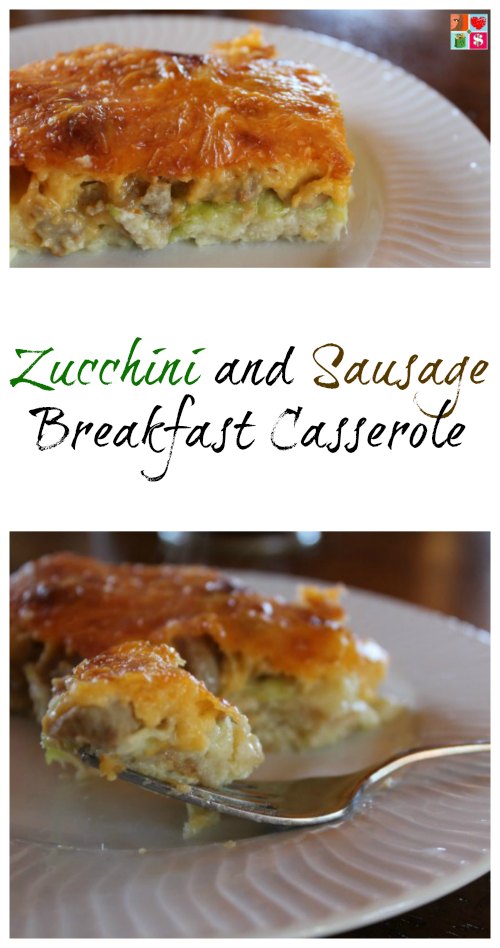 Zucchini and Sausage Breakfast Casserole
Looking for quick breakfast for one? Try this easy recipe: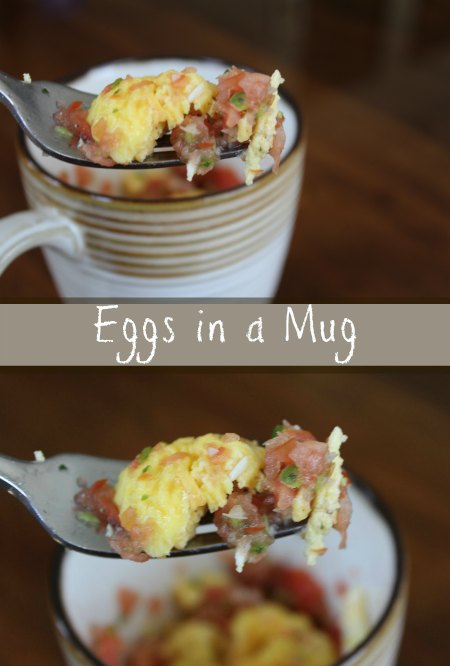 I mentioned that I used Peter and Gerry's Organic Eggs in this Apple Cinnamon Raisin French Toast Bake, I do believe that the quality of eggs…and the farm they come from is important.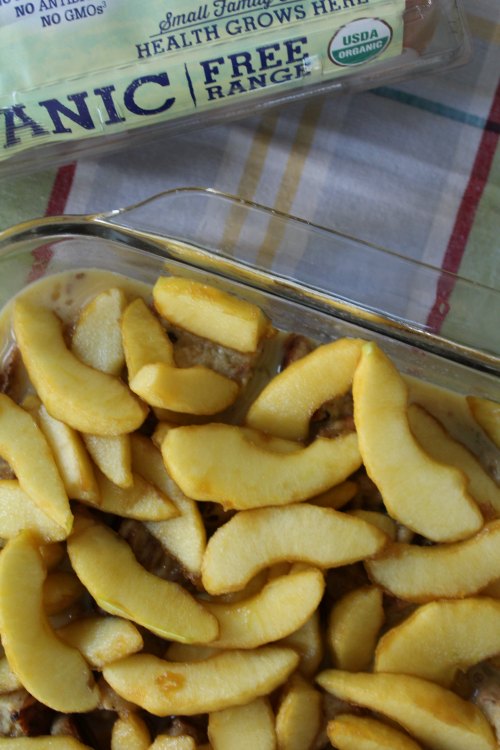 Here is a bit more about Pete and Gerry's Organic Eggs:
At Pete & Gerry's Organic Eggs, their family has been farming for four generations. They are totally committed to bringing you the highest-quality, freshest eggs possible.
They are a values-led company, dedicated to humane treatment of animals and small family farms, who we believe are the best stewards of environmental sustainability.
While this post is sponsored in honor of National Breakfast Month, all opinions and the recipe are my own.
Follow Pete and Gerry's Organic Eggs on Twitter, Pinterest, and Instagram to stay up to date with everything fun and fresh from their farm.
Be sure to check out all my delicious recipes and follow me on Facebook, Twitter, Pinterest, Instagram, and Google +.
What are some of your favorite breakfast recipes?
Looking for more breakfast ideas?