(Last Updated On: March 12, 2020)
Make this easy and delicious breakfast in under 2 minutes! Scramble your eggs in a mug and have a healthy breakfast on-the-go! While this post is sponsored, the recipe, my opinions, and my love for Nellie's Certified Free Range Eggs are my own!

Eggs in a Mug Recipe
Breakfast Ready in Under 2 Minutes
Eggs are an amazing food. Not only do they taste delicious, are very versatile in all forms of cooking, fairly inexpensive, but they are also great for you!
Here are just a few reasons why eggs are good for you:
Eggs contain large amounts of the antioxidants Lutein and Zeaxanthin – which are good for you 😉
Eggs contain 9 essential amino acids, are highly concentrated with vitamins and minerals.
Eggs are high in protein
But, don't buy just any ole' eggs the next time you are at the market. Look for a company that is committed to their farm, their animals, and their employees. Better lives for the hens means better eggs for you. The eggs you need to look for are Nellie's Certified Humane Free Range Eggs. Coming from the first Certified Humane® farm in the country, Nellie's girls (aka hens) are never caged and have as much, or as little, access to outside as they want, and they enjoy a daily buffet of the best corn, grain, and flaxseed. Nellie's also supports a network of small family farms, unlike competitors with massive factory-farm set ups.
And, in honor of National Egg Month, I wanted to share an easy breakfast recipe with you all. I know I'm not the only one that is busy in the morning, so hopefully, this recipe will make those mornings a bit less hectic.
This Eggs in a Mug Recipe is great for you and the kids and is fabulous for breakfast, lunch or those Breakfast for Dinner nights!
Eggs in a Mug are completely customize-able to your tastes – think ham, sausage, hash browns, cheese and oh the toppings….salsa, avocado…you name it! If you are making Eggs in a Mug for a number of people, I recommend a fun topping bar! Set up your cheese and various filling and topping and let everyone make their own 🙂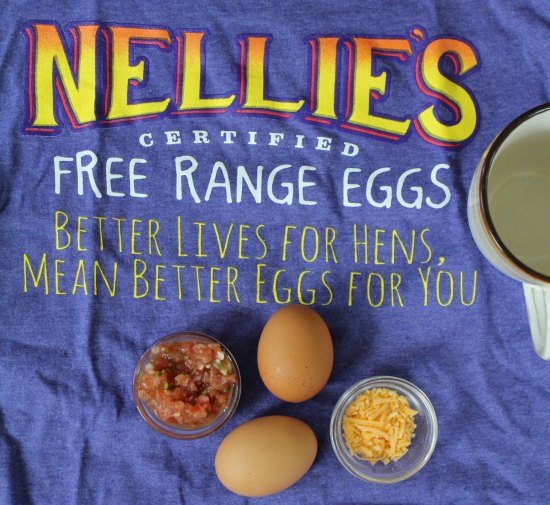 We just so happened to make some fresh salsa the other day with the peppers from our garden, so I wanted to make Eggs in a Mug Salsa Recipe, in under 2 minutes my meal was ready!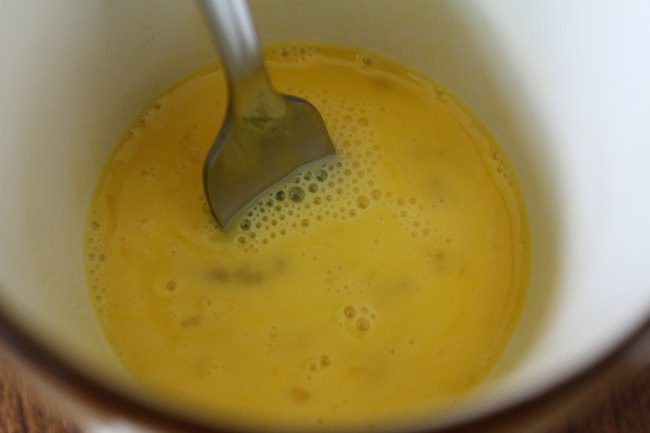 Here is my Eggs in a Mug Recipe, be sure to Pin It and Print It so that you can make it again and again. And please feel free to share your Egg Mug creations in the comments!
Eggs in a Mug Recipe – Breakfast Ready in Under 2 Minutes
Author:
Cook time:
Total time:
Eggs are not only great for you, but they are so easy to make into delicious breakfast options. Enjoy this Egg in a Mug Recipe today!
Ingredients
2 Eggs
1 tablespoon of shredded cheddar cheese
1 tablespoon salsa – fresh salsa is even better
Instructions
Place the 2 eggs into a microwave safe mug – I used a coffee cup
Beat the eggs – I used a fork
Add in the cheese
Place the mug in the microwave for 1 minute and 30 seconds
Top with salsa when done
Enjoy!
I hope you enjoy your Eggs in a Mug as much as I do!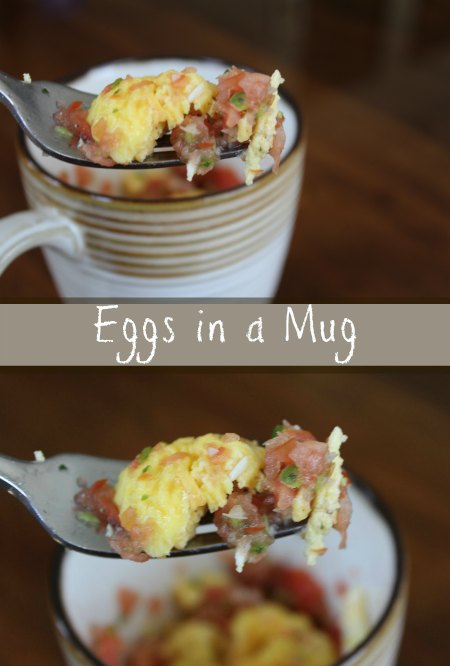 I did want to take a moment to share with you all a bit more about Nellie's Free Range Eggs because I believe that the story is an important one.
The story of Nellie's Free Range Eggs began in the late 1800's at the Ward Family Farm in Monroe, New Hampshire, where Robert Ward grew up farming dairy cattle and hens.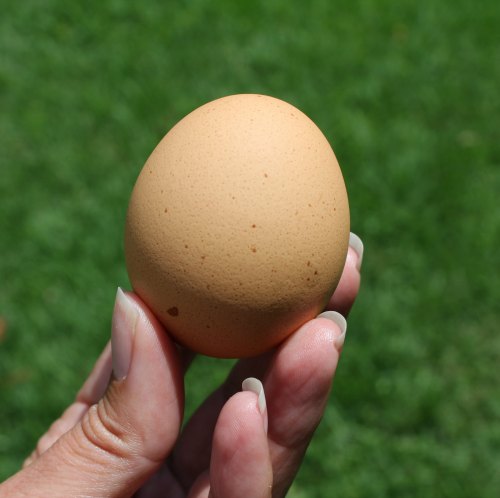 Beginning in the 1980s, industrial-scale egg producers cornered the market and forced most small egg farms out of business with super cheap eggs produced on the backs of badly mistreated animals. But, Nellie's changed to supplying free range and organic eggs, produced without antibiotics, hormones, pesticides, GMOs or animal byproducts. In 2013, they became America's first egg producer to earn the "B-Corp Certified" designation as a For-Benefit Corporation, under the auspices of B-Labs.

Today their brands offer us consumers a choice:
Certified Humane, Free Range eggs (Nellie's Free Range Eggs)
Certified Humane, Certified Organic eggs (Pete & Gerry's Organic Eggs)
Nellie's Certified Humane Eggs store locator
Be sure to check out all my delicious recipes and follow me on Facebook, Twitter, Pinterest and Instagram.
Looking for more breakfast ideas?