(Last Updated On: September 4, 2019)
Thanks to CROSS Pens for partnering with me for this post!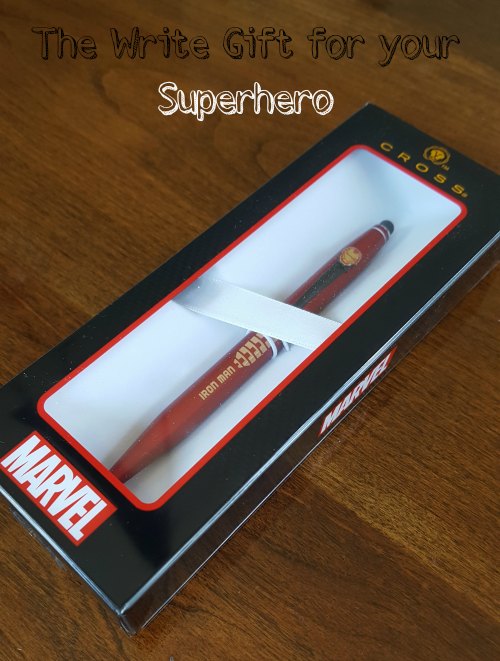 Marvel Cross Pens – The Write Gift For Father's Day
Did you see it yet? The new Marvel movie, Captain America: Civil War. If you are a Marvel fan, I am guessing you have already seen it or it's on your TO-DO list to see very soon. My husband and son saw it together the weekend it came out and they both really enjoyed it. My son is 11 and I wasn't sure he would really get into it, but he said it was…and I quote "Awesome." And my husband, who has been a Marvel fan for years is, of course, counting down the days were we can own it on Blu-Ray.
So, as Father's Day approaches, it is only natural for my son to want to commemorate their Daddy-Son Day out to the movies by getting my husband something Marvel. It was also important to him to get dad something that he will use, and can use daily to remember their special time together.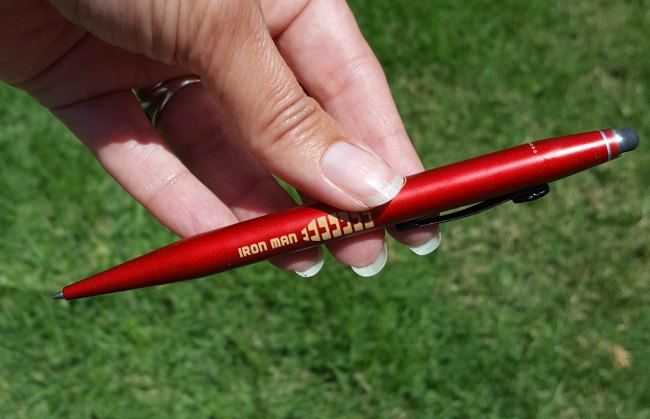 Thank you to CROSS for making just that. The perfect gift, no…the WRITE GIFT…for my husband for Father's Day. CROSS has launched a new series of fine writing instruments featuring Captain America, Iron Man and Spider Man. My son is so excited to give dad his new IRON MAN "fancy pen" on Father's Day! Are you Team Captain or Team Iron Man?? Decisions, decisions!! Luckily CROSS has you covered either way 🙂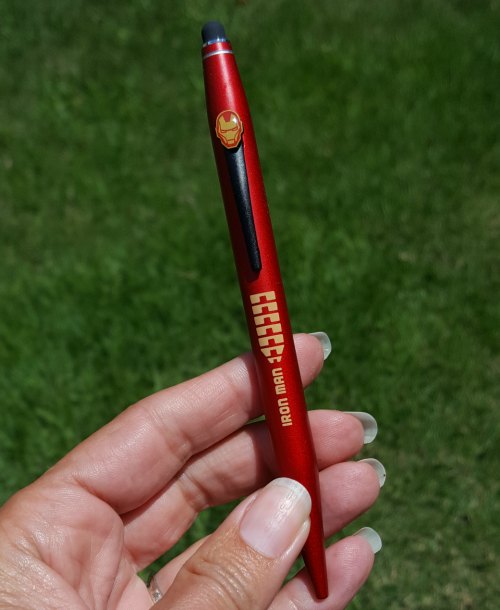 CROSS has been making Fine Writing Instruments for as long as I can remember, but just in case you aren't familiar with them, here is just a bit of their history.
CROSS has always championed the pursuit of greatness. From the spark that inspires a passion, to the hard work and creativity needed to make it happen. It takes courage and a lot of heart, but those who take this path are the ones who make their mark on this world. CROSS was established in 1846 and to this day, receiving a CROSS fine writing instrument is a symbol of achievement, accomplishments, and human potential, all while being a luxury fine writing instrument.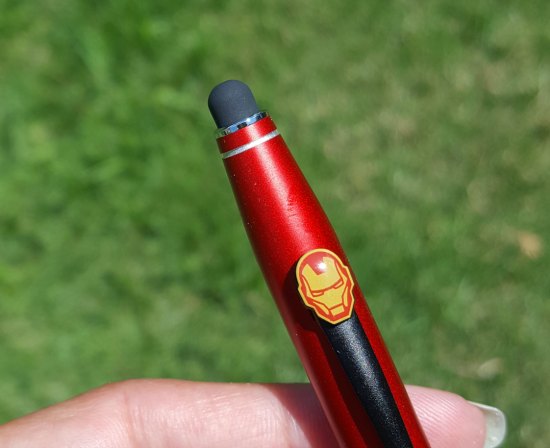 The Super Pens you want to keep a lookout for for the Superhero in your life include the most prominent icons in the Marvel universe, Iron Man, Captain America, and Spider Man.
These superhero pens are available in two styles. First the brand's evolutionary Century II series finished in a high-gloss lacquer and includes a collectible, character-specific romance card (MSRP $150 USD.) And the second is the Tech2 series, which transforms from a ballpoint pen to a stylus in a flash (MSRP $45 USD.) Both styles endow users with the "superpower" of expression via a fine writing instrument.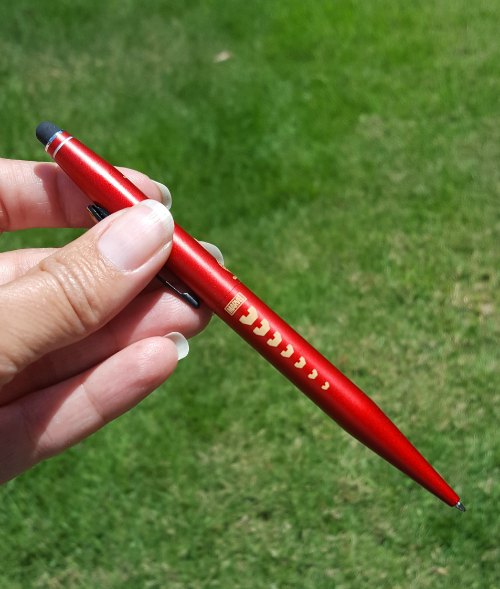 As you get ready to celebrate your real-life Superhero this Father's Day, be sure to check out CROSS for the Write Gift.
Which Marvel CROSS Pen is your favorite?
Be sure to follow me on Facebook, Twitter, Pinterest, Google + and Instagram for more helpful tips and family fun!