(Last Updated On: June 5, 2021)
Don't waste that gallon of milk in the refrigerator! Check out these ways to use up milk. From recipes to pampering, I got you covered. And be sure to grab my Whipped Chocolate Milk recipe – it's so good! While this post is sponsored by Florida Dairy Farmers, all opinions and my love of dairy are my own.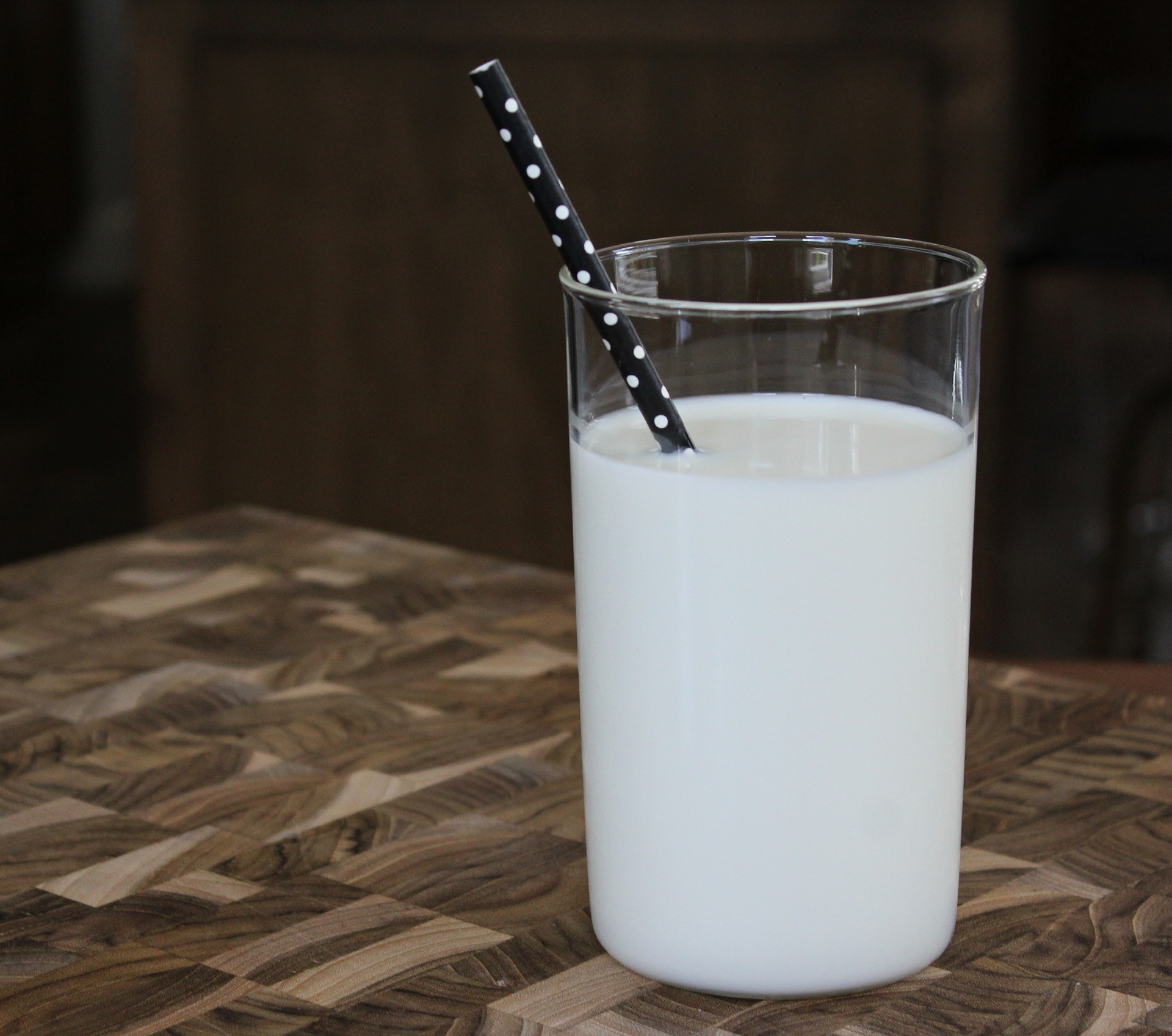 18 Ways To Use Up Milk + Whipped Chocolate Milk Recipe
When you want a glass of milk, you want a glass of milk and there is no substitute. So, we always have milk in the refrigerator. And while my whole family loves milk, there are times I buy a gallon and it's gone in 2 days and then there are times I buy two gallons and they sit in the refrigerator. So, what do you do when you have milk in the refrigerator that you want to use before it expires? I have 16 ways to use up that gallon of milk before it expires listed below.
I also have a whipped chocolate milk recipe for you all to try…and trust me, you are going to want to try it! Have you made whipped flavored milk yet? Oh, you are gonna love it!
Alright, let's get to it!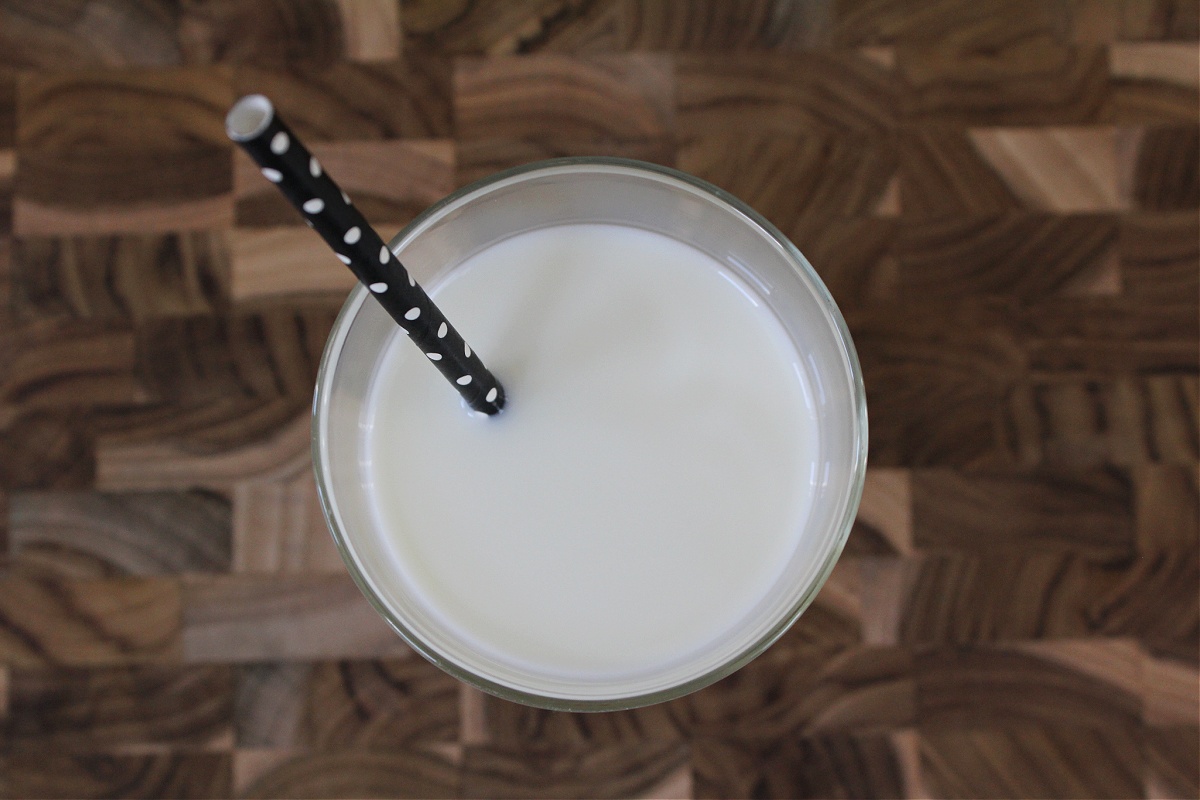 Ways To Use Up A Gallon Of Milk Before It Expires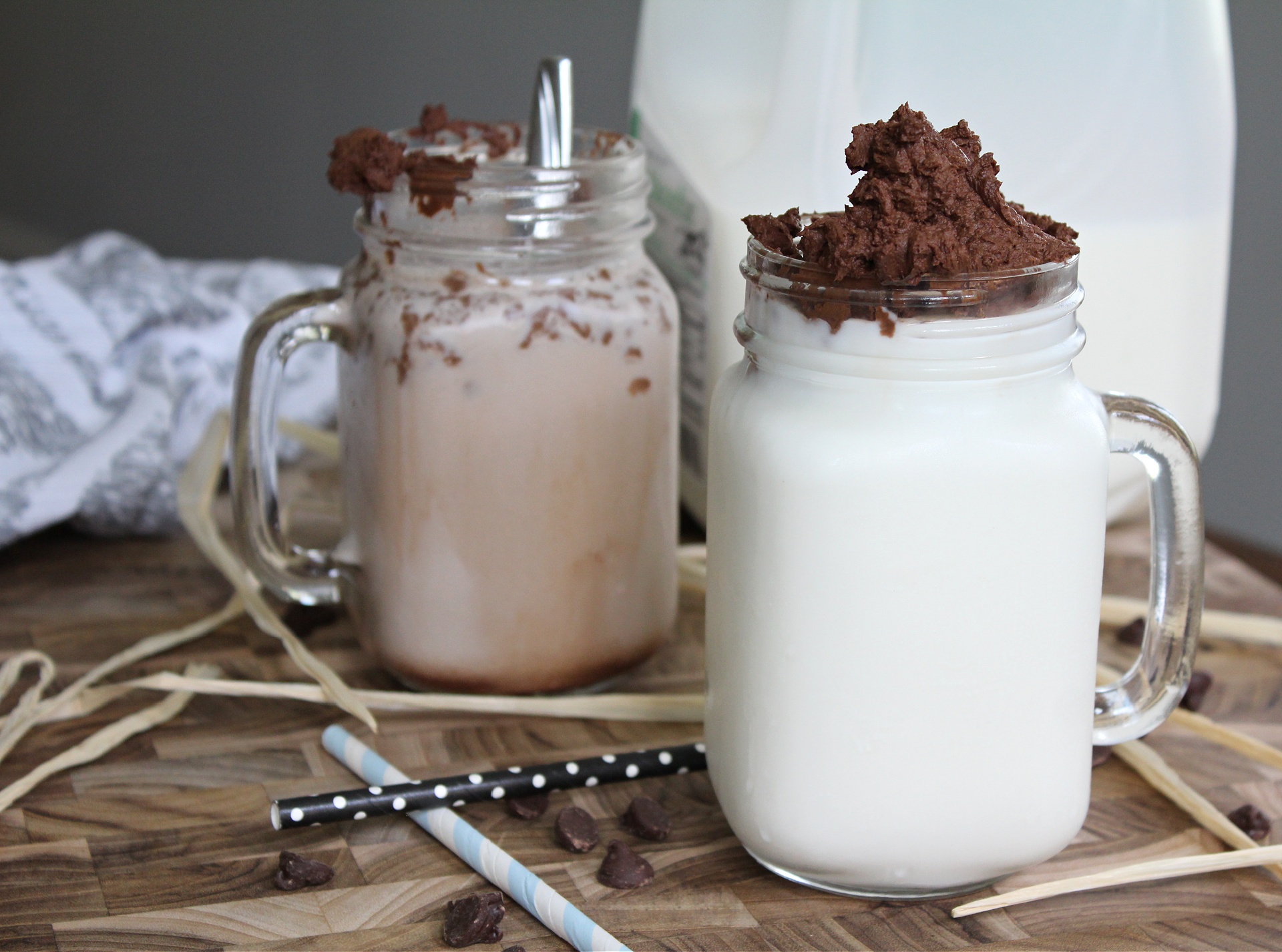 Whip Up Some Flavored Milk
How you seen the fun whipped flavored milk trend? It's all over TikTok (I know this and I don't even have TikTok…my daughter keeps me up to date) and I have to say, it's delicious! Easy to make too. There are lots of flavor possibilities, but we really like Whipped Chocolate Milk. The recipe for that is below, be sure to print it and pin it, it's so fun to make! We usually make a double-batch of the "whipped chocolate" and actually put it in glasses of milk so we can enjoy another serving later that day or in the morning. When you stir in that chocolate-deliciousness into the cold milk it kinda thickens the milk and makes it even better…it's so good you guys….if you have 5 minutes and some milk to use, you have to try this one. Recipe below…don't leave without getting it!
Make Cheese
Ok, I have never made cheese…maybe it will be on my to-do list soon. But, The Pioneer Woman has and it actually looks easier than I thought. Plus, doesn't homemade cheese just sound incredible. Homemade mozzarella, fresh tomatoes and olive oil…yum!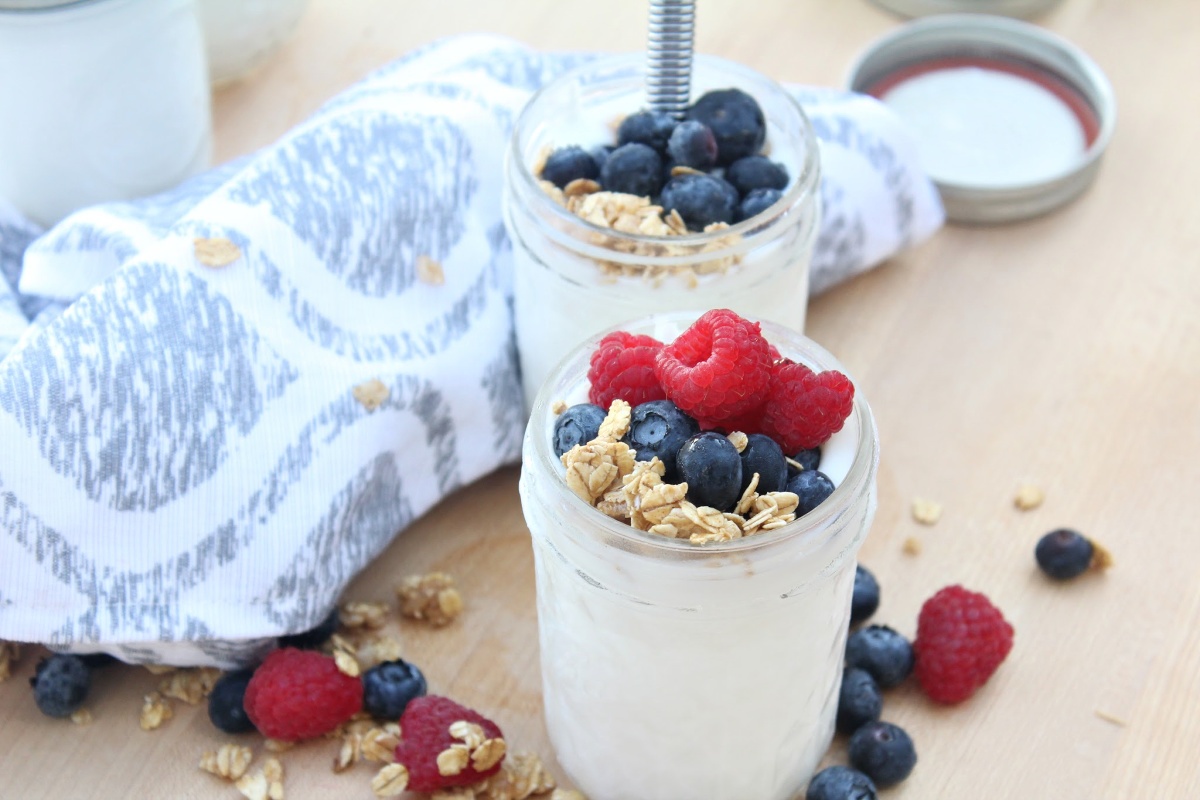 Make Yogurt
Homemade yogurt is oh so yummy! And easier to make than you think. You need about 5 minutes of prep time and 8 cups of milk to make homemade yogurt.
Stack Up The Pancakes
Pancakes are delicious, and they are even better when you make them from scratch…with milk. Try these homemade blueberry pancakes that use 1 cup of milk and these fun colorful pancakes that use 1 1/2 cups milk. Make a few extra batches and freeze them! pancakes will last in the freezer for about 3 months, making meal prep for breakfast a breeze on busy mornings.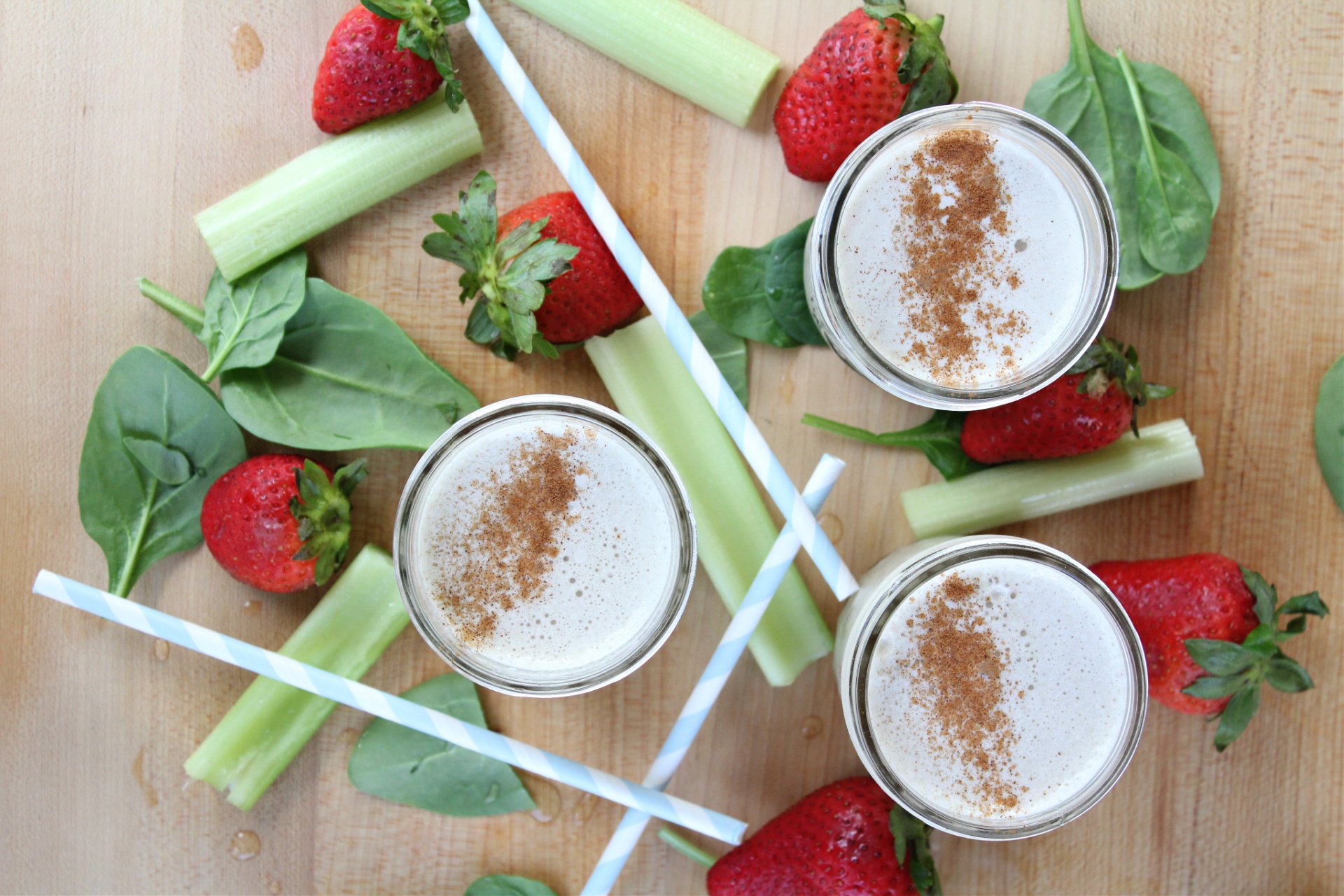 Blend Up Some Smoothies
You all know that I L-O-V-E making smoothies. They are an easy, delicious and nutritious way to start your day. Here are 5 incredible smoothie recipes that use milk. Did you know that you can freeze smoothies? Yep! One way to freezer leftover smoothies is to put them in ice cube trays and add a "smoothie cube" or two when making a new smoothie. Another way to freeze smoothies to to simply make several ahead of time, add your smoothie to a freezer bag or freezer container and freeze until ready to use. Thaw, re-blend and enjoy! This is another great way to make breakfast a breeze in the morning.
Make Chocolate Milk
Chocolate milk has magical powers in my house. It seems to disappear! While I know you can simply buy chocolate milk, but you can also easily make it at home and watch that milk magically disappear! Grab the syrup and stir. There is just something about chocolate milk that is so good….it's also an incredible re-hydration beverage…Did you know that?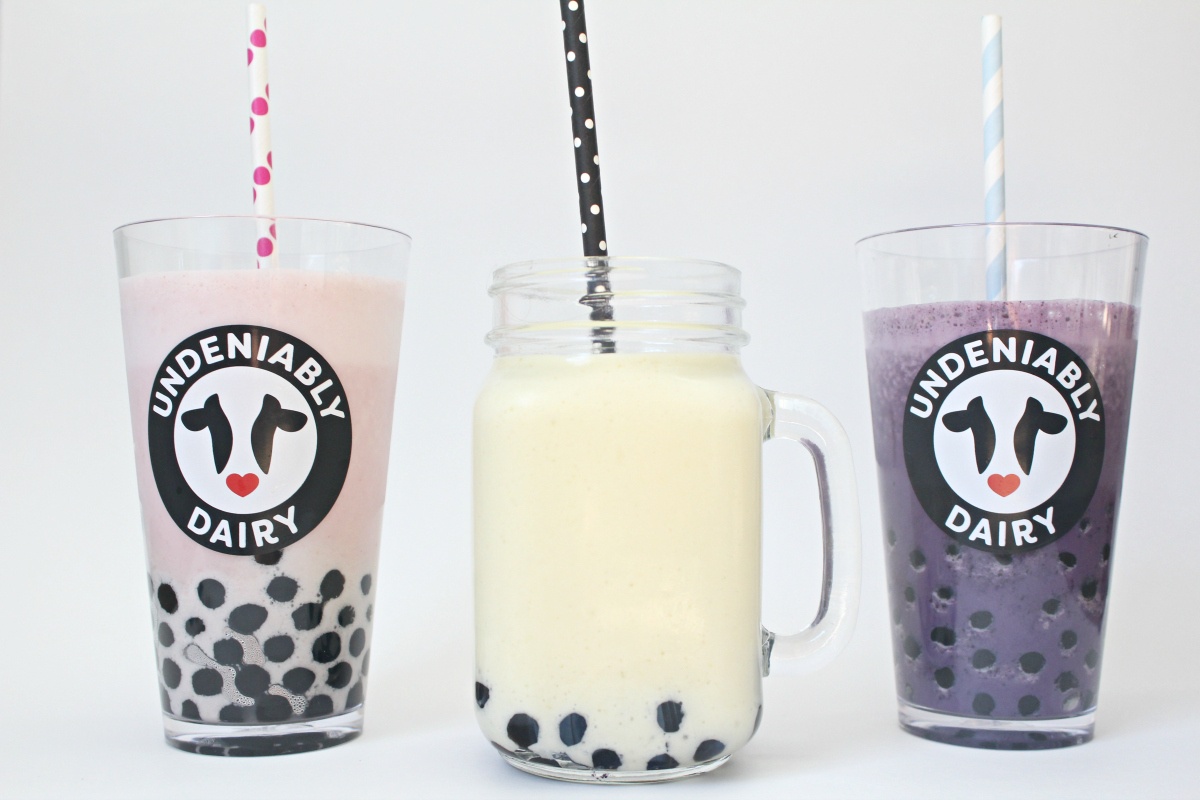 Make Fruit Bubble Tea
Bubble tea is so fun! Who doesn't love a fun colorful drink that has boba in it?? Here are 3 different Fruit Bubble Tea recipes; strawberry, blueberry and mango…OH MY. Each variety of Fruit Bubble Tea uses 1 cup of milk.
Skip Starbucks
Make your favorite latte, iced coffee or hot chocolate at home. Not only will this save you some cash, it will also use milk.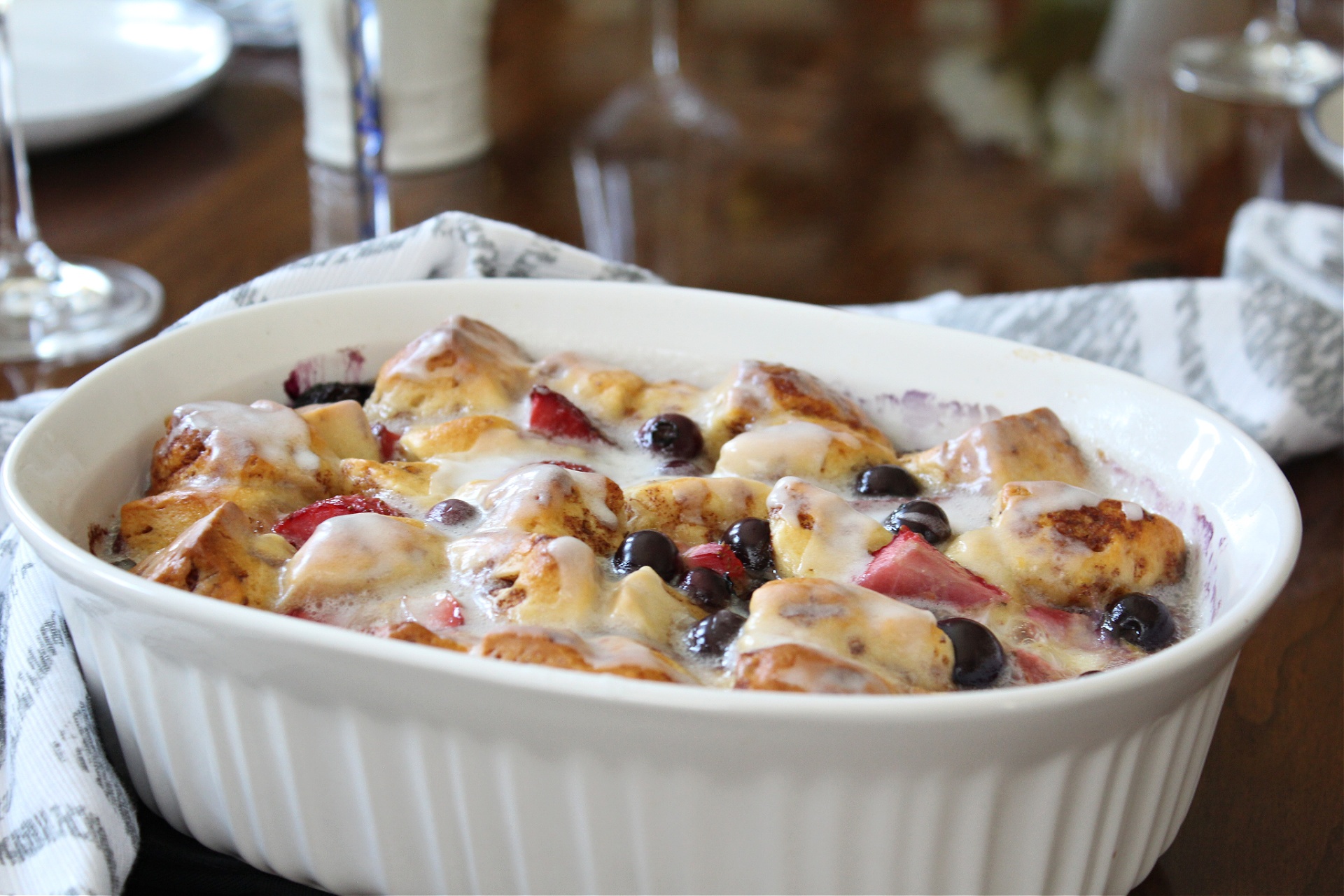 Make A Casserole
Casseroles are such an easy meal idea, and some you can even make the night before!
Here are a few ideas for you:
Breakfast Casseroles
Dinner Casserole
Let Them Eat Cake!
Some of our favorite desserts are made with milk. Try this No Bake Eclair Cake, it uses 3 cups of milk and is easy to make. It's been a family favorite of ours for years!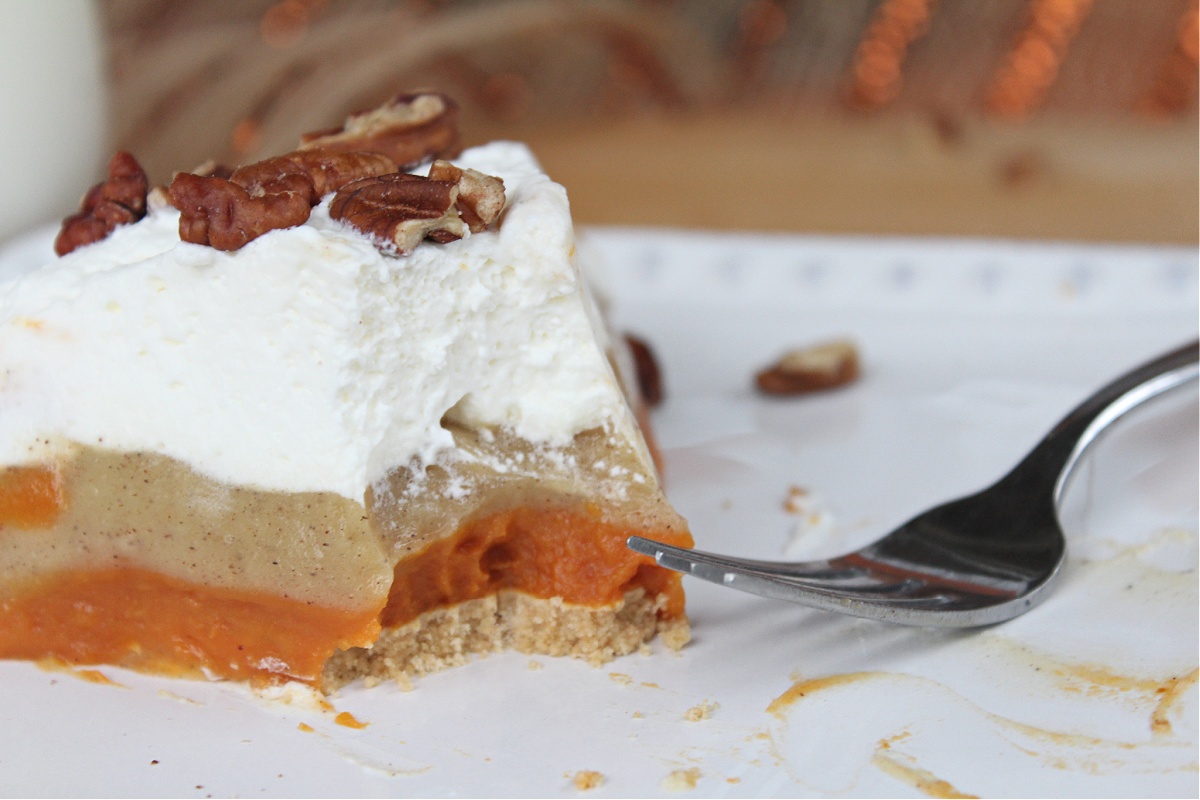 Try A Pudding Pie
This layered no bake pumpkin pudding pie is simply perfection. Yes, there is pumpkin, but pumpkin isn't just for the holidays! Treat yourself to some deliciousness now and use 2 cups of milk in the process.
Shake It Up With A Milkshake
I mean, on come, who doesn't love a milkshake? They are one of my kids (and mine!) favorite treats. The sky is the limit when it comes to creating milkshakes, but this Creamsicle Freakshake and Very Vanilla Milkshake are two of our favorites.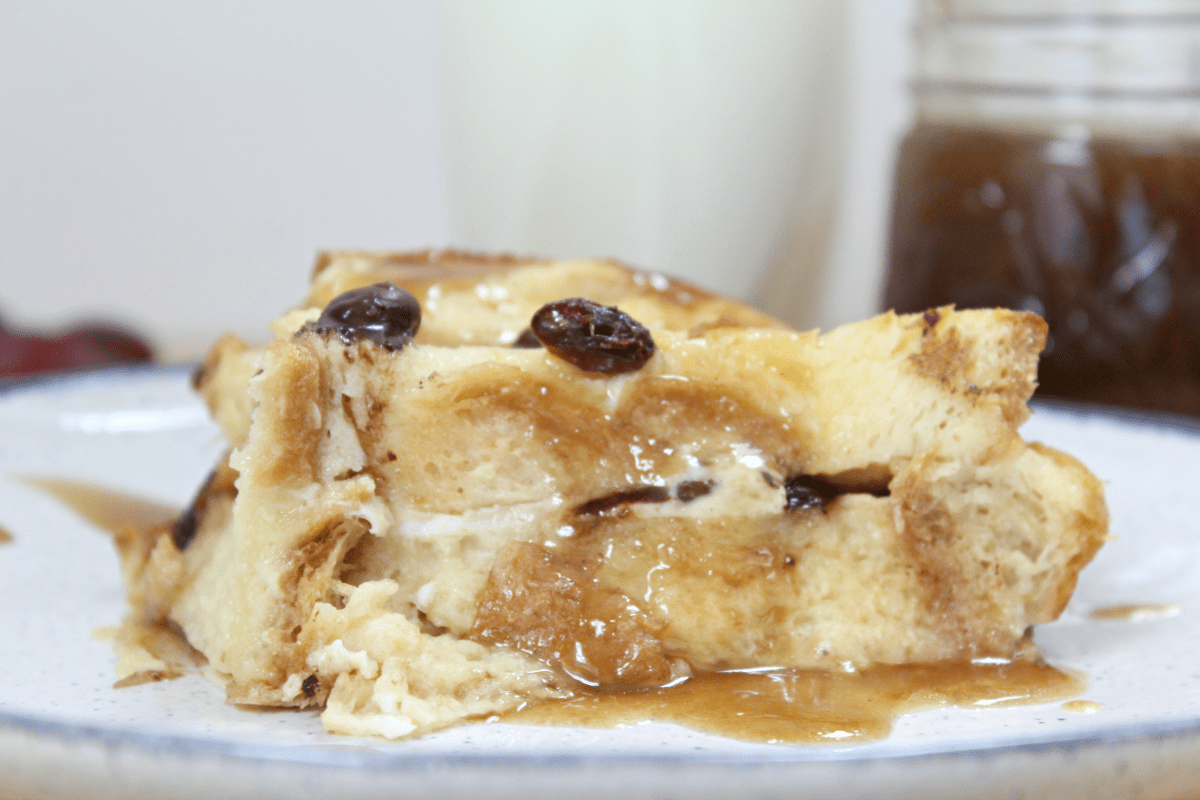 Bread Pudding Please
There is just something so comforting about some warm bread pudding…oh and don't forget the ice cream! This Bread Pudding recipe uses 4 cups of milk.
Popsicles Are Always A Good Idea
Homemade popsicles are the best popsicles. Try these strawberry milk popsicles to get the whole family smiling. And you will use 2 cups of milk!
Make Macaroni and Cheese
Even the boxed variety uses milk, but if you want to to make it from scratch, this BubbleQ Mac n Cheese is delicious and uses 1 1/2 cups of milk. We also love this spicy version with chicken, it uses 2 cups of milk.
Create A Cocktail Or Two
Dairy can be an excellent mixer to some incredible cocktails. Try these Frosty Blue Snowflake and this Creamy Butterscotch Martini for starters.
Pamper Yourself
Milk has amazing benefits for your skin, give yourself a milk facial or prepare a milk bath for an ultimate day of relaxation and pampering.
Freeze It
Don't feel creative or feel like cooking? That's okay, you can actually freeze milk. You can freeze milk for up to 6 months. When it comes time to use your frozen milk, be sure to let it thaw in the refrigerator.
There we have it, 16 easy and delicious ways to use milk! Don't let that gallon of milk expire, use it to create something delicious, pamper yourself, or freeze it.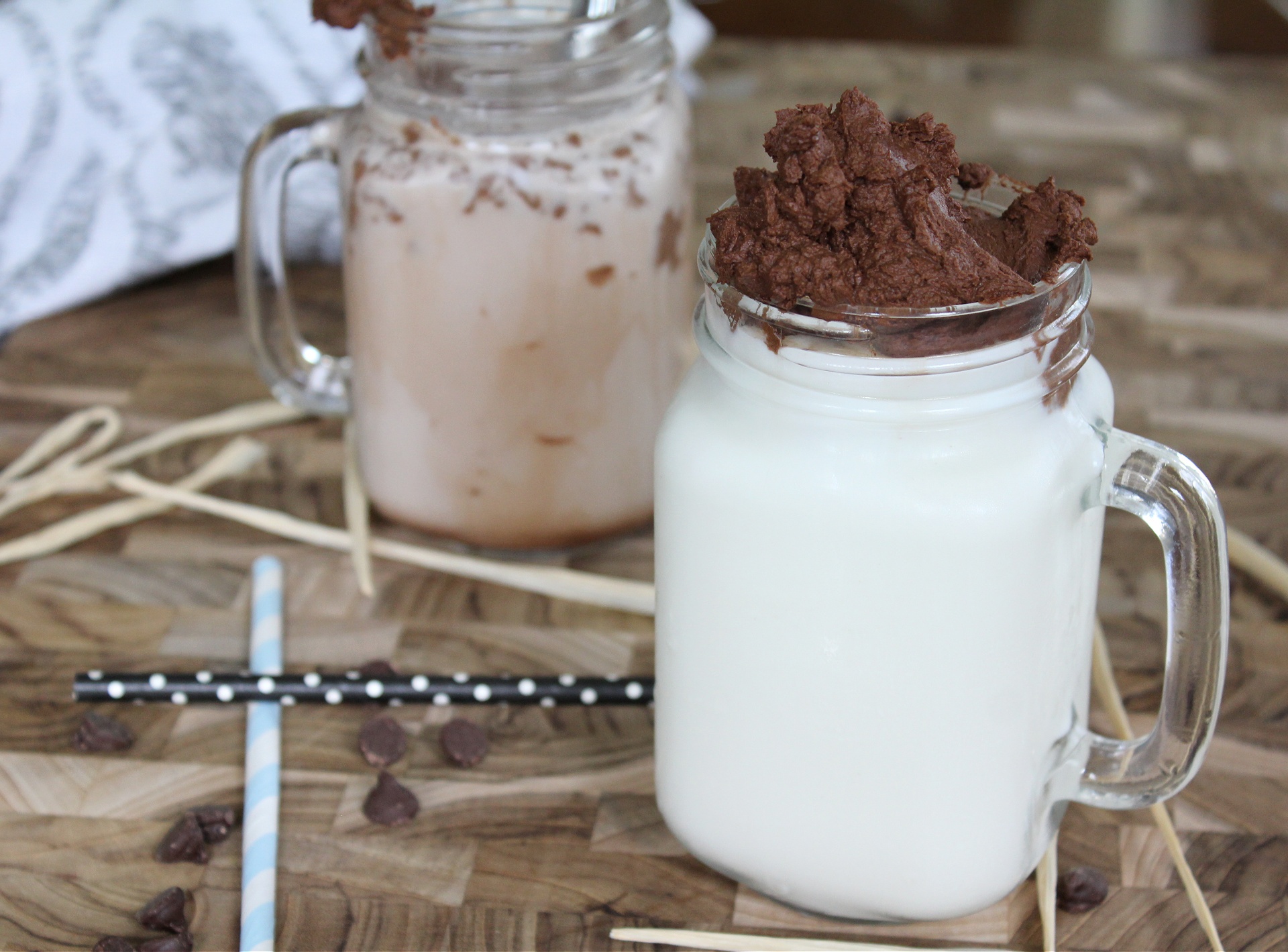 Now, here is my Whipped Chocolate Milk Recipe. Be sure to Print It and Pin It so that you can make it again and again.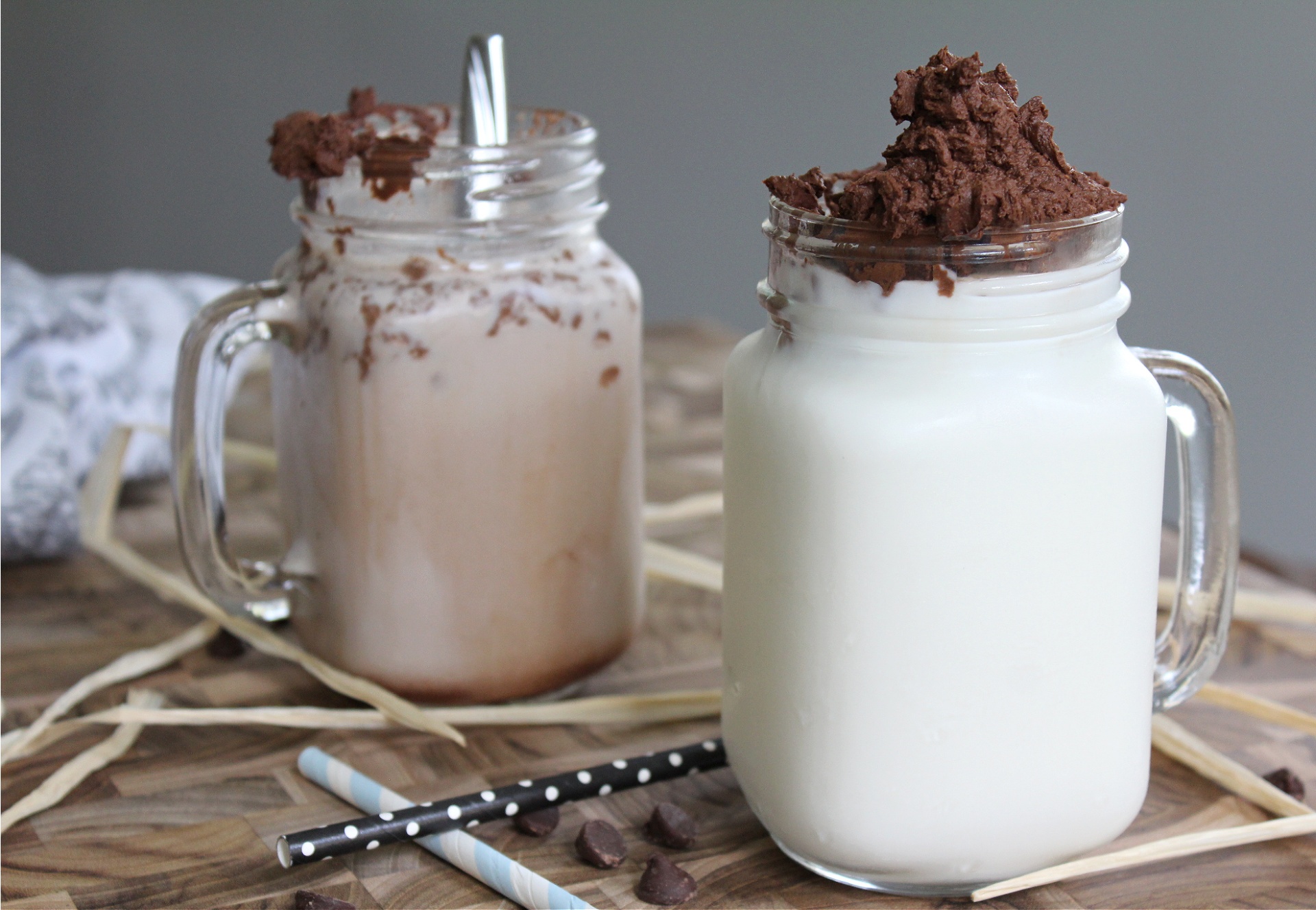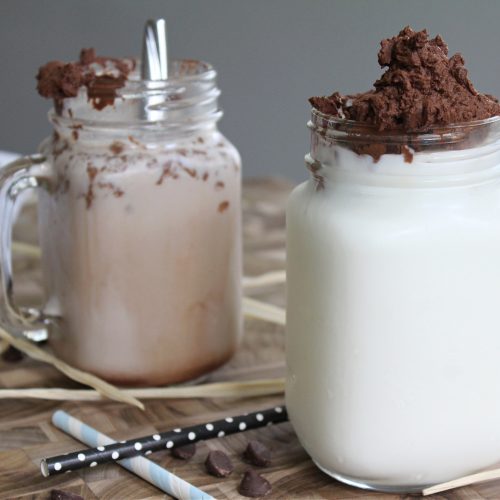 Whipped Chocolate Milk
This will be your new favorite way to make chocolate milk. Whipped Chocolate Milk is creamy, delicious and so easy to make.
Print
Pin
Rate
Ingredients
1/2

cup

whipping cream

4

Tbsp

confectioners sugar

4

Tbsp

cocoa powder

3

cups

Florida milk

I used 2% milk
Instructions
In a small bowl, mix the confectioners sugar and cocoa powder

Add the whipping cream to a medium or large bowl

Using a hand mixer, start beating the whipping cream. *You can use a whisk, but it will take a lot longer

As the whipping cream starts to thicken, slowly add the cocoa and sugar mixture and continue to mix

Continue to mix until chocolate whipped cream is thick, almost like a frosting

Pour 1 and 1/2 cups milk to each glass

Top the milk with whipped chocolate. *It's okay if it falls in!

Stir to mix the whipped chocolate cream in
Notes
If you want the chocolate to set on top of the milk, you kind of have to stick to the top of the glass. Don't worry about it though, you are going to stir it in a second anyway!
Nutrition
Calories:
514
kcal
|
Carbohydrates:
41
g
|
Protein:
15
g
|
Fat:
35
g
|
Saturated Fat:
21
g
|
Cholesterol:
118
mg
|
Sodium:
182
mg
|
Potassium:
680
mg
|
Fiber:
3
g
|
Sugar:
34
g
|
Vitamin A:
1468
IU
|
Vitamin C:
1
mg
|
Calcium:
465
mg
|
Iron:
2
mg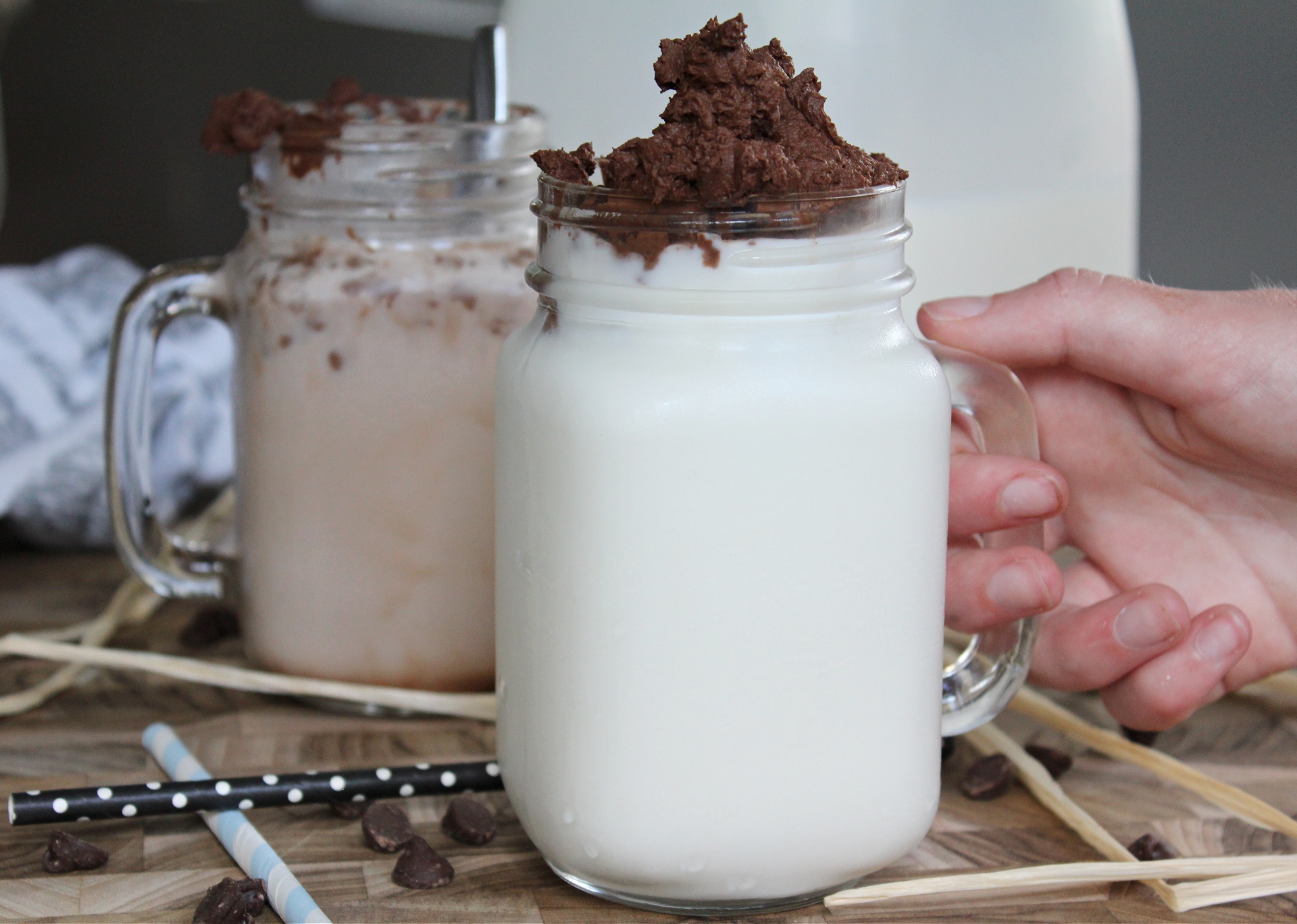 I hope you enjoy this whipped chocolate milk recipe as much as we do!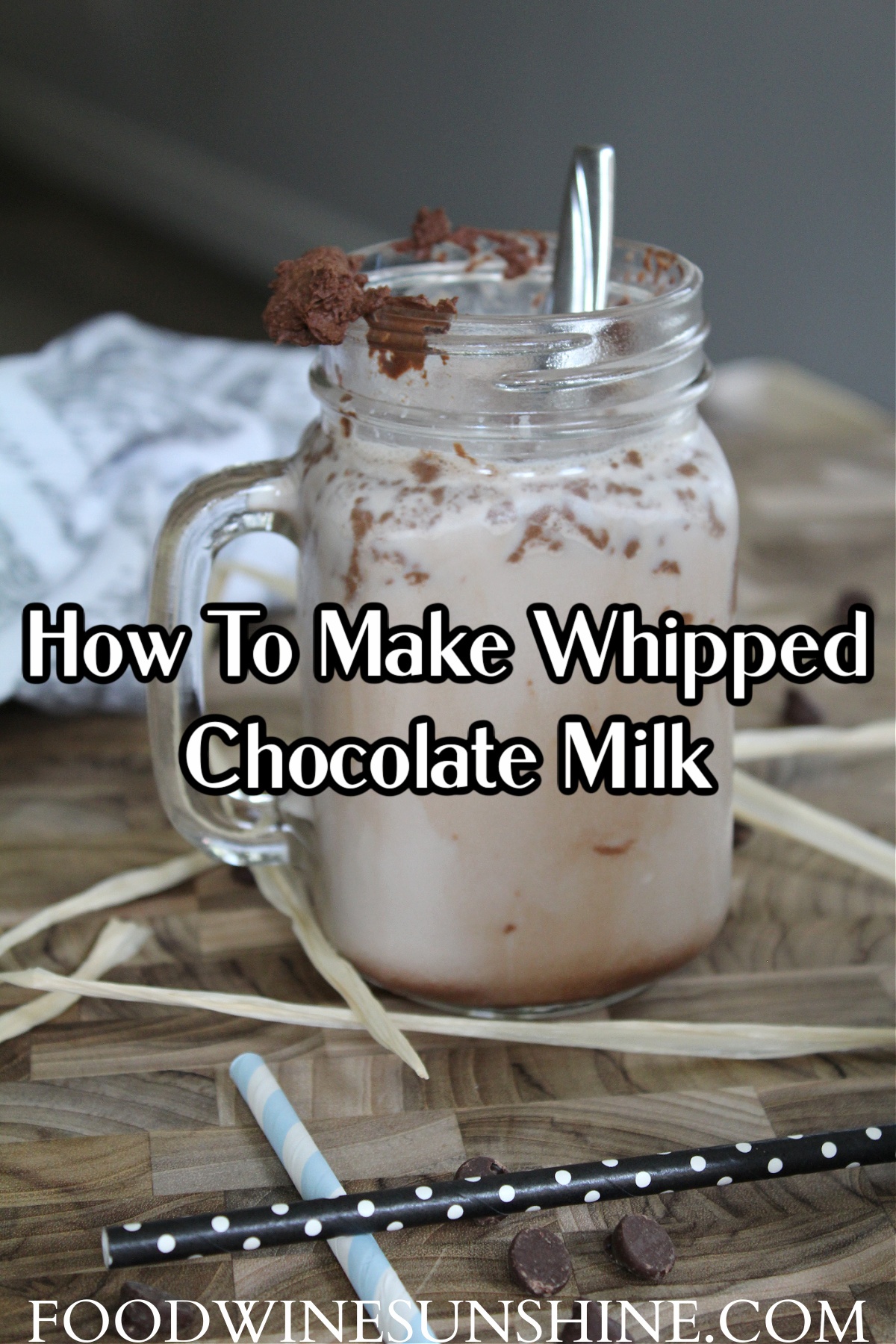 What is one of your favorite ways to use milk?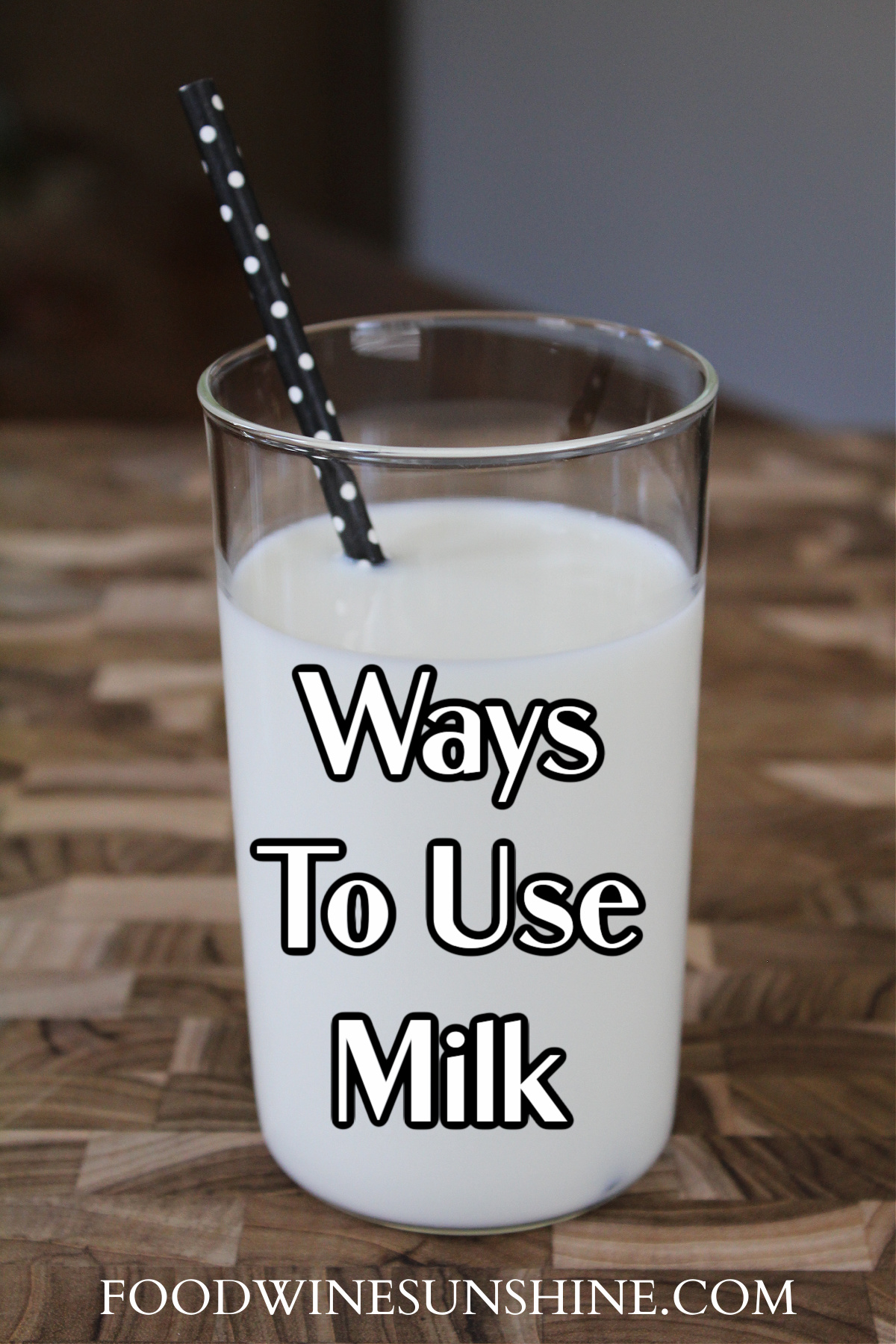 Be sure to check out Florida Milk for more dairy-licious recipes and follow on Instagram, Facebook and Pinterest.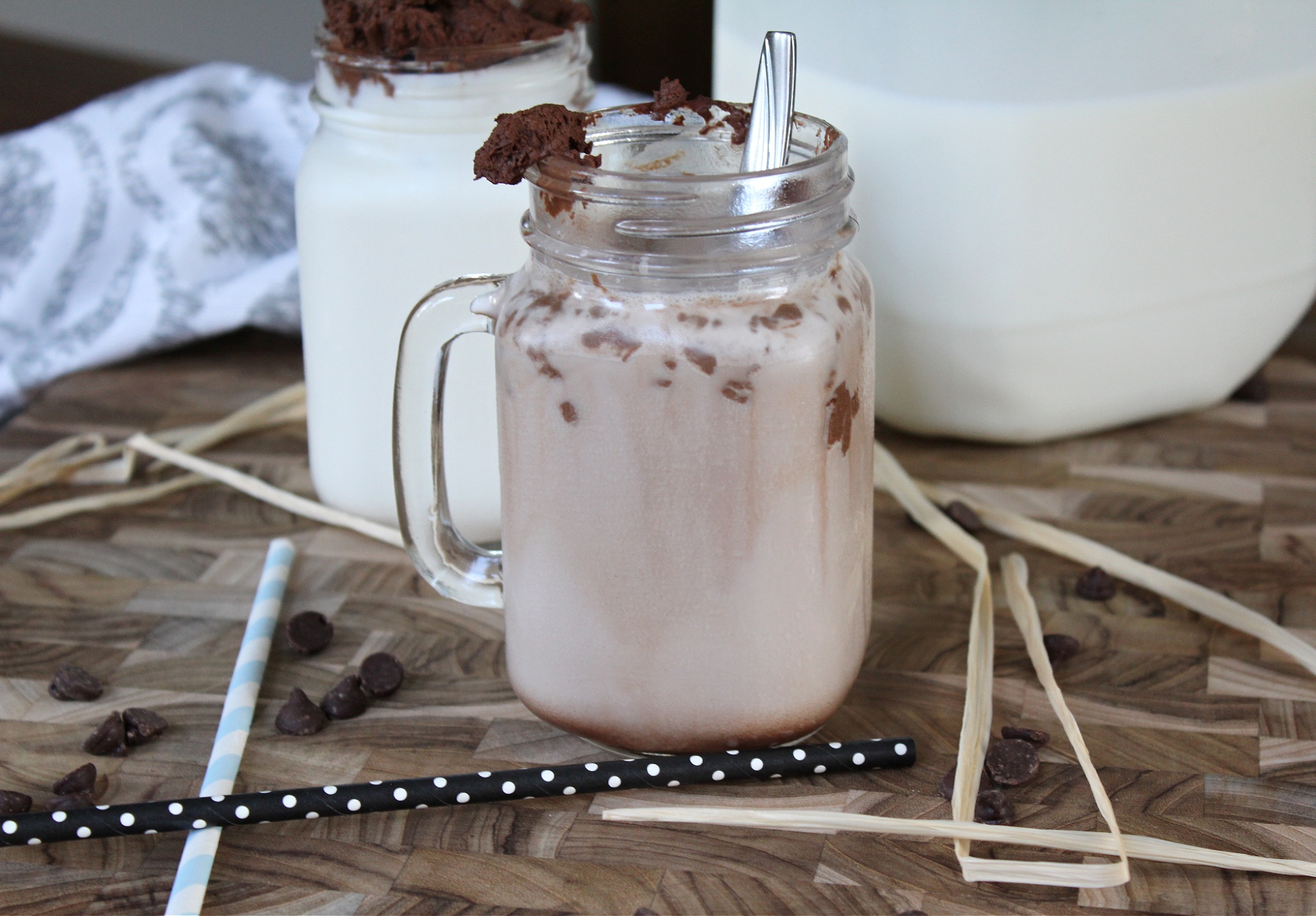 And while you are at it, check out all the healthy recipes on Food Wine Sunshine and follow on me Facebook, Twitter, Pinterest and Instagram for more FOOD WINE AND SUNSHINE.