(Last Updated On: May 28, 2021)
You don't have to stay at Disney's Fort Wilderness Resort and Campground to enjoy some of the best things to do at Disney's Fort Wilderness Resort and Campground. Check out all the things to do at Fort Wilderness, and then maybe you will decide to stay there too!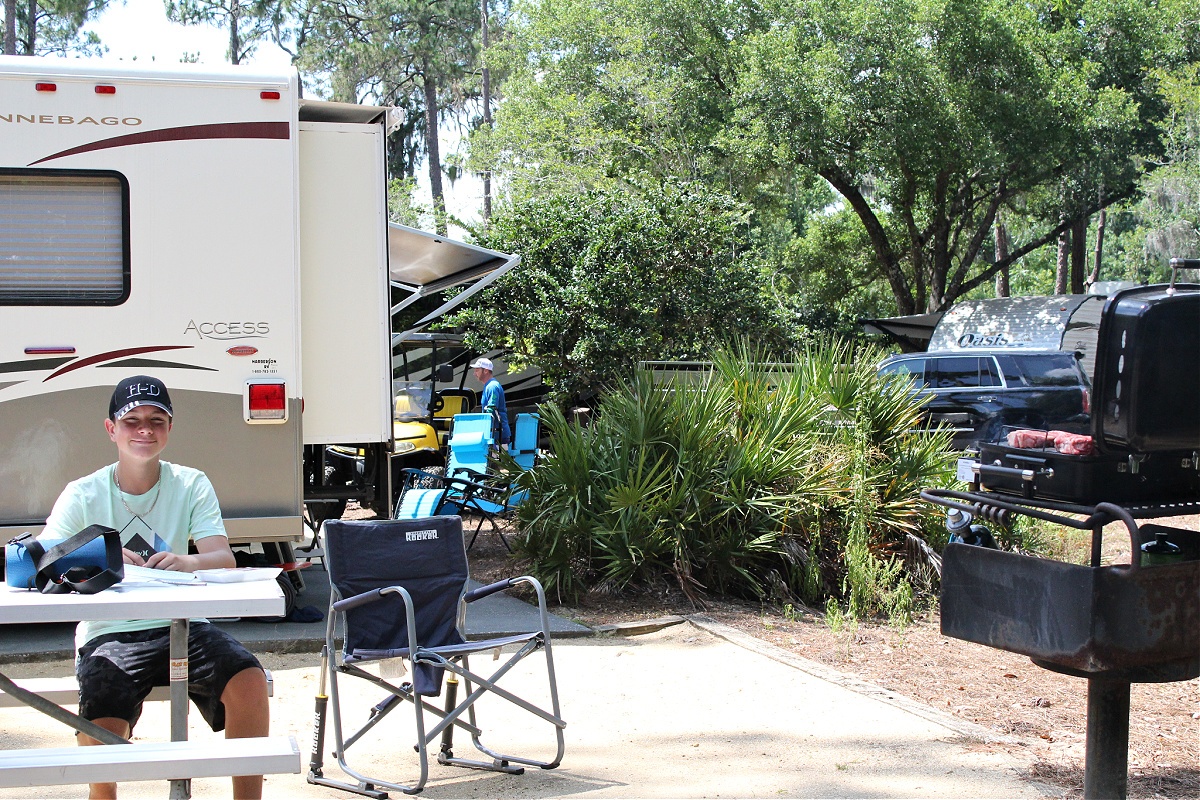 Things To Do At Disney's Fort Wilderness Campground
Fort Wilderness Resort and Campground is a relaxing escape from the theme parks. Guests can ride horses and wagons, enjoy campfires with Disney characters, and rent boats all while still a part of the Disney magic.
Walt Disney World provides its resort guests with accommodations and recreational activities to appeal to every taste. Disney guests who enjoy playing in the great outdoors, unfettered by a strict theme park touring itinerary, might consider spending time at Fort Wilderness Resort and Campground. Fort Wilderness, which opened in 1971, is Walt Disney World's relaxing, "rustic" playground.
Not only does Disney's Fort Wilderness offer camping sites for tents, trailers, and RVs (including pet-friendly sites) and freestanding cabins for families who desire "rustic luxury," the resort offers 750 acres for outdoor recreational and entertainment activities. These activities, open to all Disney resort guests, offer alternatives to spending the entire day in one of the theme parks, making them ideal for rest days or half-days.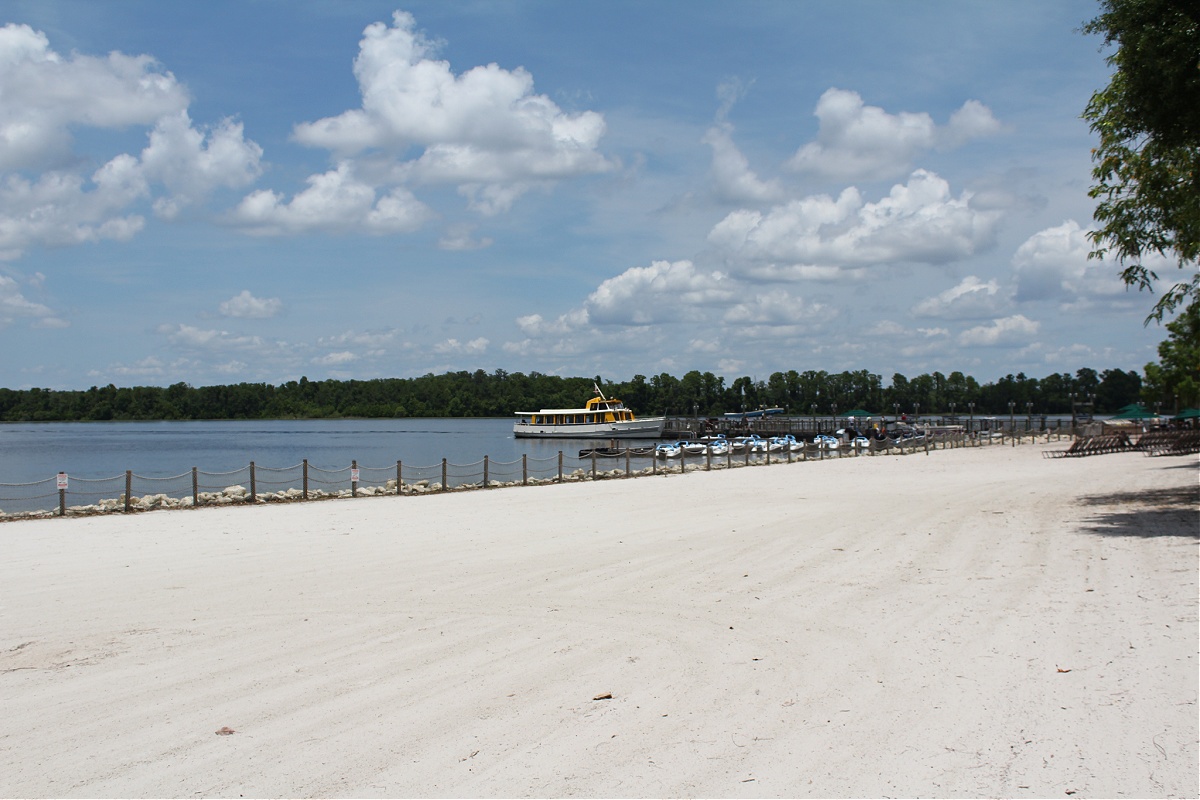 Spending the Day at Fort Wilderness ­– Recreational Activities
Petting Zoo: This small petting farm, located between Pioneer Hall and the Tri-Circle D Ranch, specializes in small farm animals that can be petted and enjoyed by small children.
Tri-Circle-D Ranch: Located near Pioneer Hall, the ranch is the center for equine-related activities and home to Walt Disney World's horses. The Horse Barn is a working blacksmith shop that outfits the horses that work on Magic Kingdom's Main Street.

Horseback Riding & Pony Rides: Guests can take a 45-minutes guided trail ride through the woods on horseback. The trails are gentle as are the horses; riders need not have much experience, although they do need to be 9 years and older, at least 48″ tall, and weigh less than 250 pounds. For children 2 years and older and 80 pounds and under, the ranch also offers pony rides with an adult at the lead.
Water Activities: Guests can enjoy the sandy beach of Bay Lake. Canoes, kayaks, pedal boats, and other watercraft are available for rental. The marina also rents pontoon and canopy boats, and specialty cruises, and 2-hour guided fishing excursions for up to 4 people (catch and release only). Dockside fishing is also available, with no reservations required.

Sports & Games: Bike rentals, or guests with their own rides, can travel the .75 mile path between Fort Wilderness and Disney's Wilderness Lodge or explore the many roads of the resort. Fort Wilderness also has 2 lighted cement tennis courts for guests who bring their own equipment. There are also 2 swimming pools, with pool games, volleyball, a shuffleboard court, and horseshoes.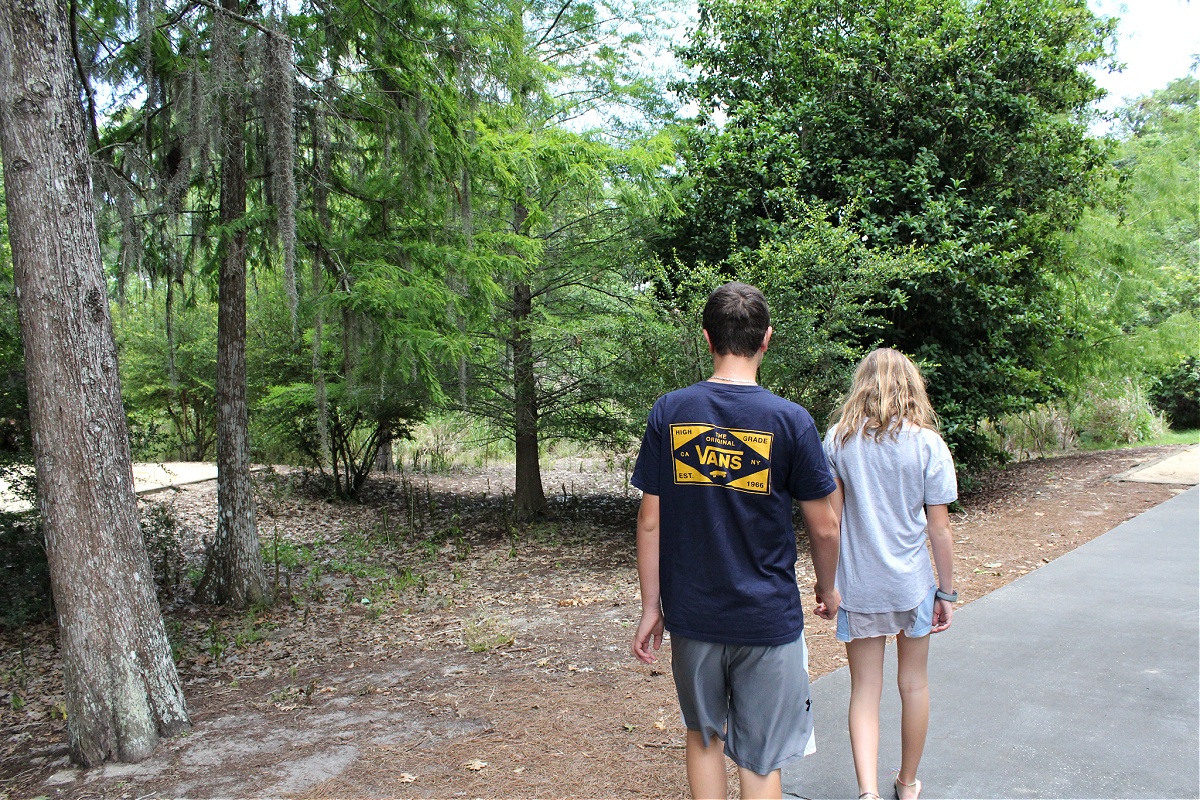 Fort Wilderness Entertainment – Campfires & Movies, Carriage & Wagon Rides
Electrical Water Pageant: The water parade, which depicts mythical sea creatures illuminated by thousands of lights synchronized to music, floats by Fort Wilderness beach and marina at approximately 9:45 p.m. (subject to scheduling changes).
Chip 'n Dale's Campfire Sing-a-long: The Chip 'n' Dale Sing-a-Long and marshmallow roast, held next to the Meadow Swimming Pool, starts after dark. It begins with a campfire sing-a-long led by Chip and Dale before showing a Disney movie or two (depending on the season). Guests can purchase s' mores kits (or bring their own) as well as hot dogs, popcorn, and candy. In the event of inclement weather, the event is held indoors.
Disney's Carriage Rides: These private rides tour the resort. They last approximately 30 minutes, departing every half hour from Crockett's Tavern near Pioneer Hall between 6:00 p.m and 9:30 p.m., weather permitting. Carriages hold up to 4 adults or 2 adults and 3 children, payable by cash or Disney room charge. Guests may bring their own beverages. Advance reservations are recommended.
Disney's Wagon Rides: These twice nightly trips around the resort last 45 minutes, weather permitting, and depart from Pioneer Hall at 7:00 and 9: 00 p.m. Reservations are not accepted for regular wagon rides, although they are required and necessary for special holiday events (e.g., Halloween, Christmas).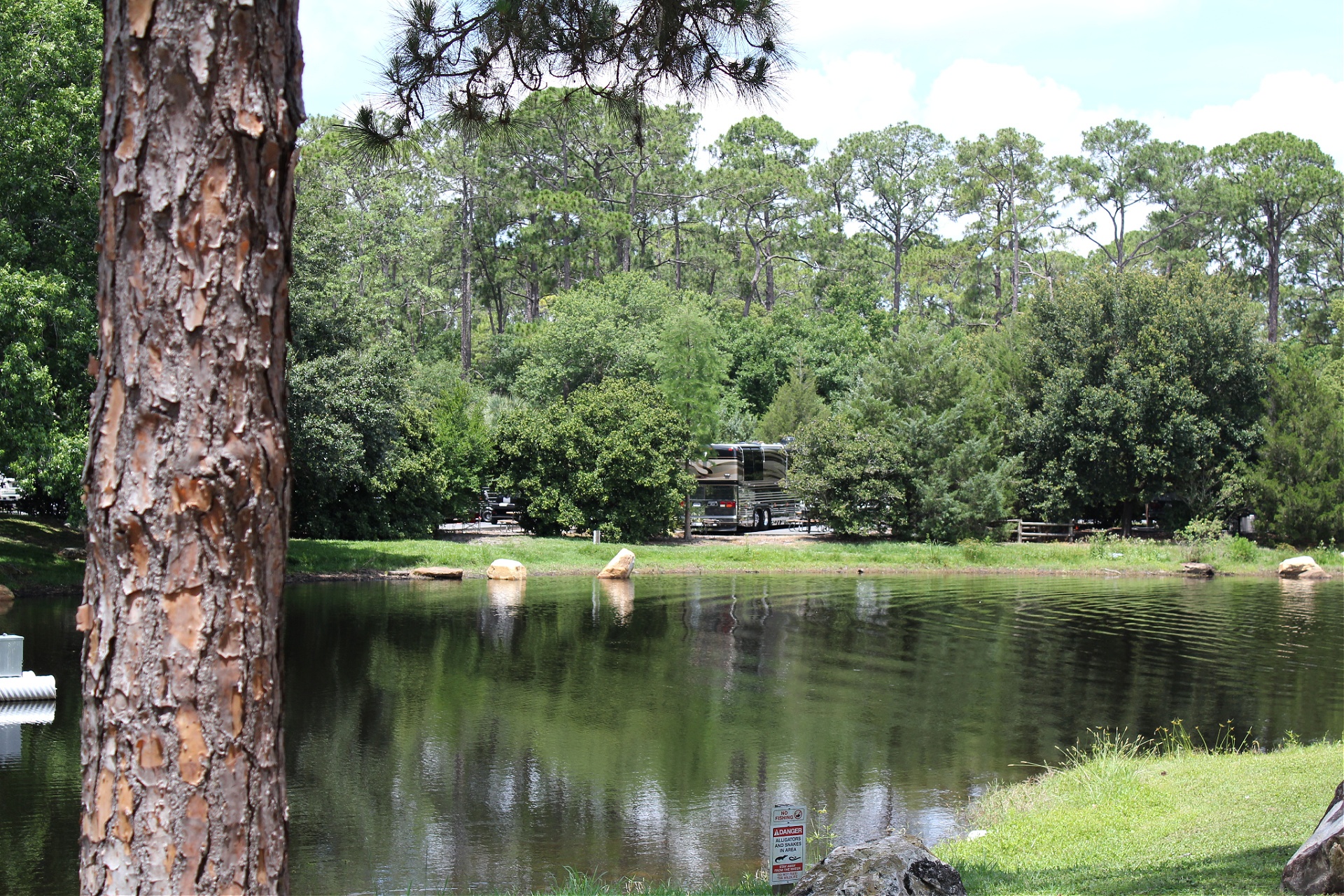 Guests who want to add a little wilderness to their Walt Disney World vacation should consider spending a day, or two, enjoying Disney's sports and recreational activities at Fort Wilderness Resort and Campground.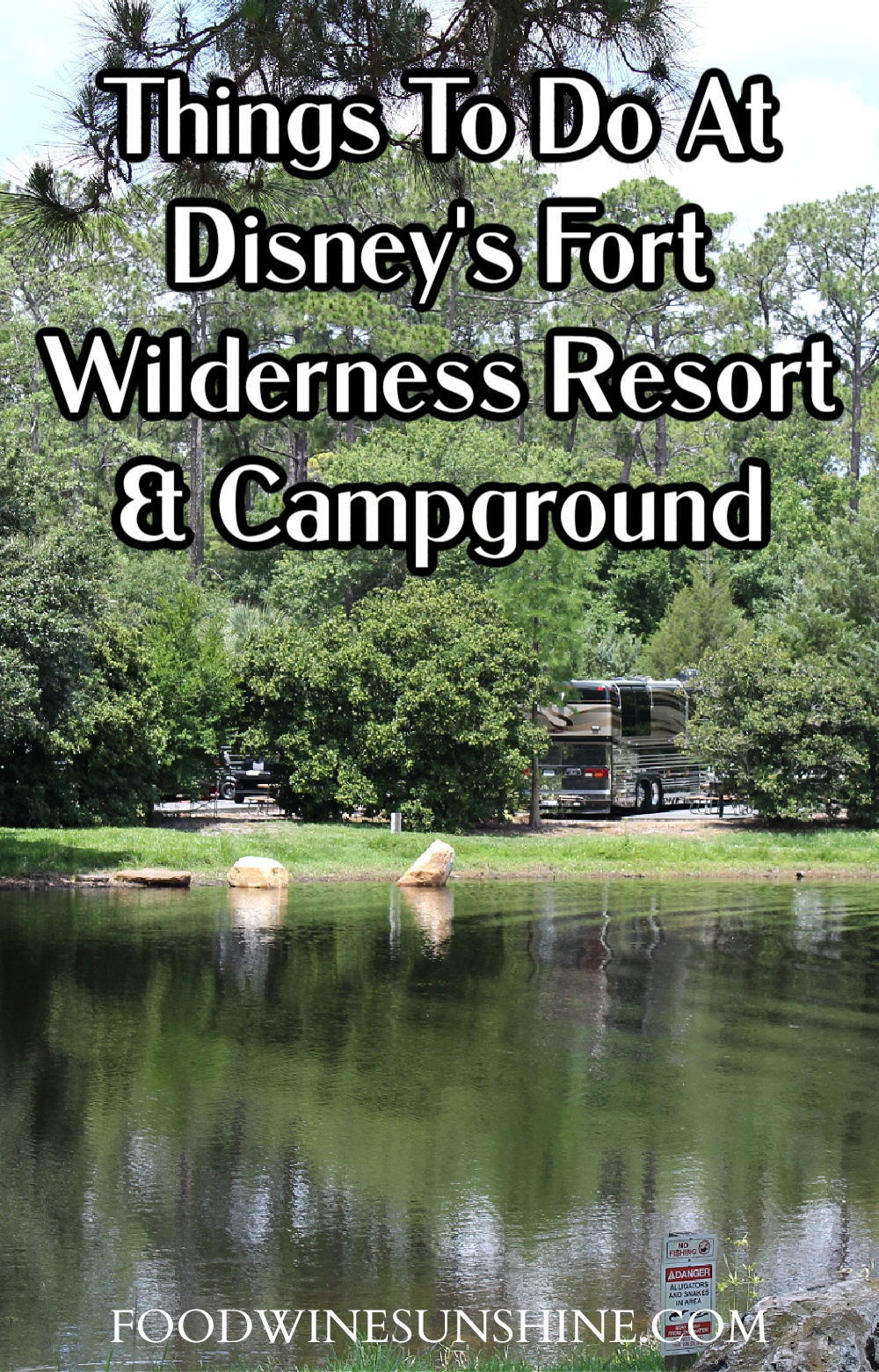 Have you ever camped at Disney's Fort Wilderness Campground? The Fort Wilderness Resort and Campground is definitely one of our favorite places to go camping.
Check out Food Wine Sunshine on Facebook, Twitter, Pinterest, and Instagram for more fun things to do in Florida, recipes, and more.