(Last Updated On: February 23, 2021)
In true Disney fashion, Disney's Fort Wilderness Campground is the ultimate wilderness camping resort in Florida. Here are 14 Reasons Why You Should Camp at Disney's Fort Wilderness Campground.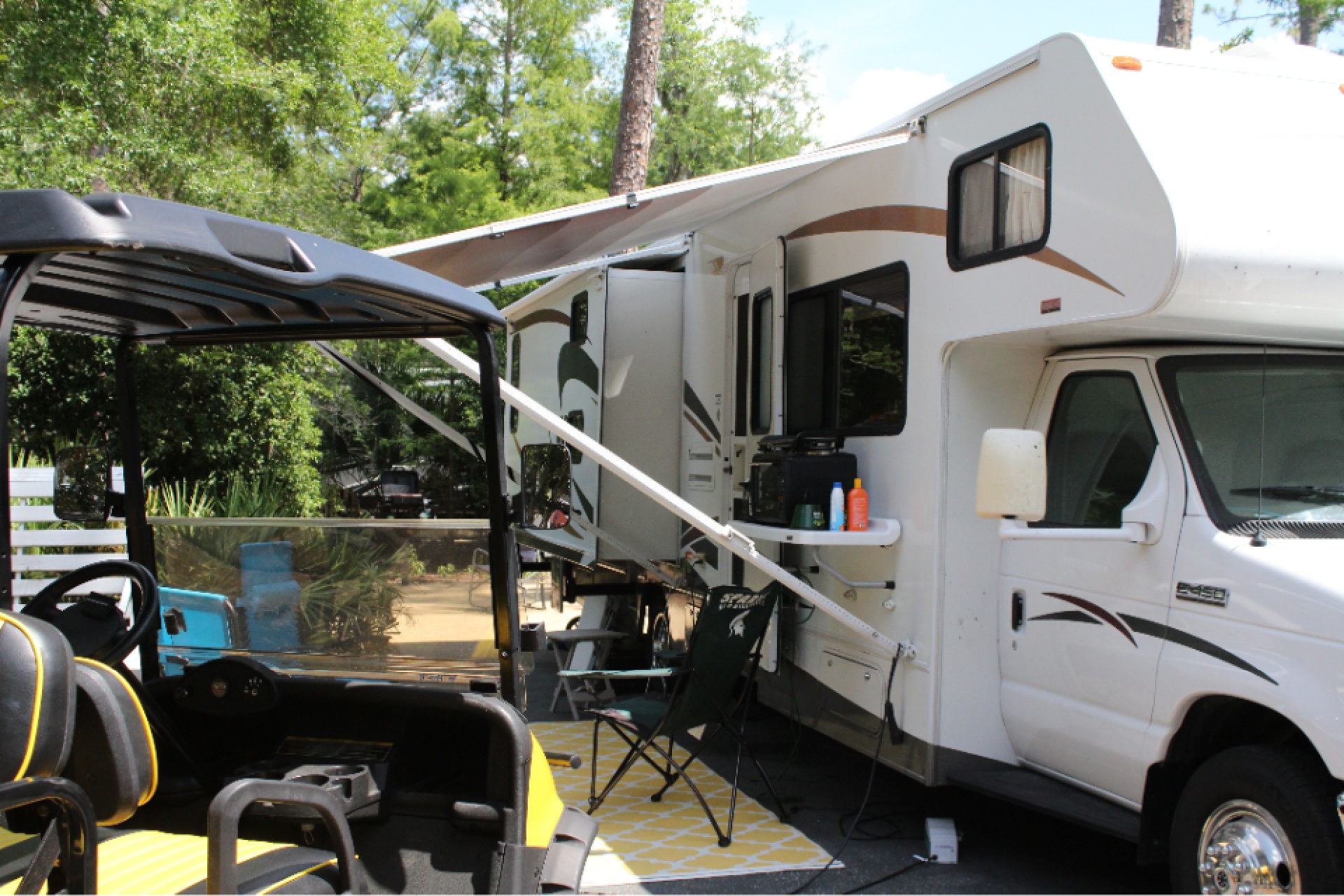 Why You Should Camp at Disney's Fort Wilderness
Fort Wilderness Resort and Campground is a relaxing escape from the theme parks. Guests ride horses and wagons, enjoy campfires with Disney characters, and rent boats. Walt Disney World provides its resort guests with accommodations and recreational activities to appeal to every taste. Disney guests who enjoy playing in the great outdoors, unfettered by a strict theme park touring itinerary, might consider spending time at Fort Wilderness Resort and Campground. Fort Wilderness, which opened in 1971, is Walt Disney World's relaxing, rustic playground.
Not only does Disney's Fort Wilderness offer camping sites for tents, trailers, and RVs (including pet-friendly sites) and freestanding cabins for families who desire "rustic luxury," the resort offers 750 acres for outdoor recreational and entertainment activities. These activities, open to all Disney resort guests, offer alternatives to spending the entire day in one of the theme parks, making them ideal for rest days or half-days.
Camping is more than a pastime – it's a family bonding experience. When you leave your busy life behind for a weekend (or longer) surrounded by nature, you have an opportunity to unwind and connect with the people around you. Spending days without all of your modern luxuries keeps some families from trying out a camping trip. For those still on the fence about planning a camping, Walt Disney World in Orlando has the ultimate solution: Fort Wilderness Campground and Resort. We have been camping at Fort Wilderness for over 30 years now and I can honestly say that we still haven't seen and done everything the campground has to offer. Fort Wilderness is just an 1.5 hour drive for us from Tampa, so we love jumping in the RV for a fun Disney camping adventure whenever we can.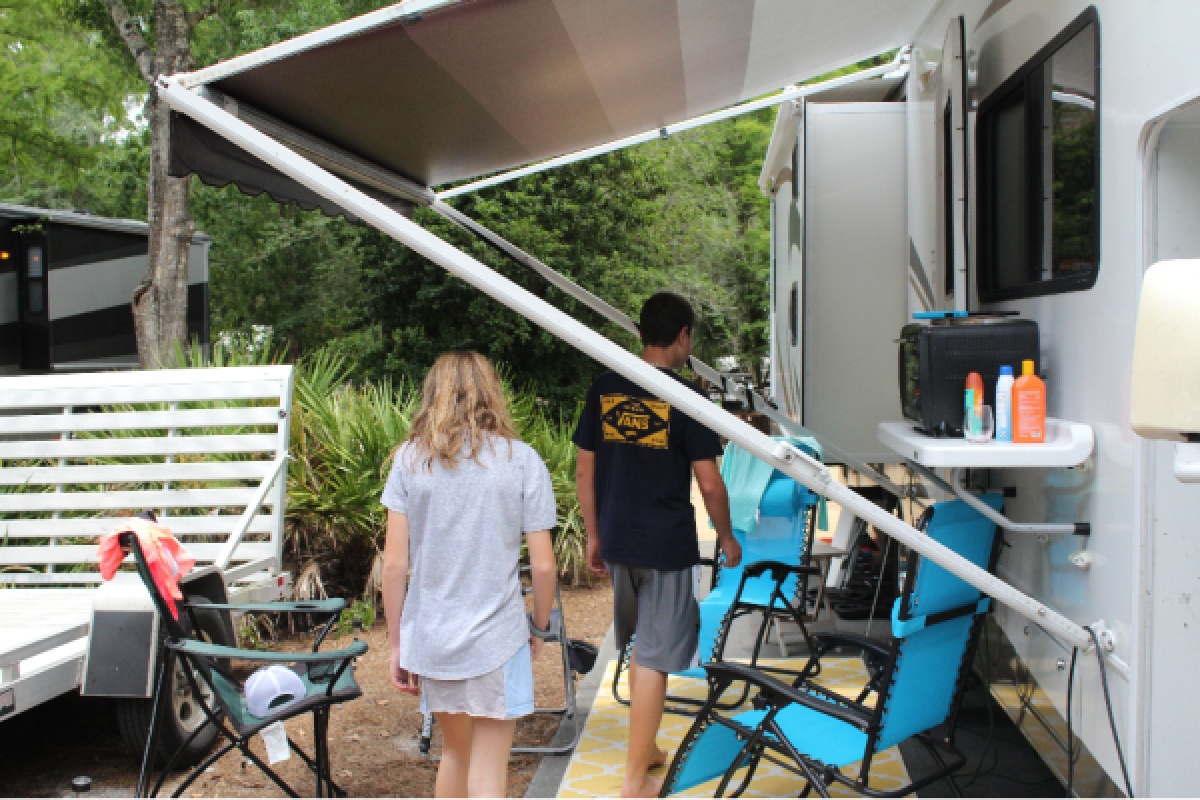 Disney's Fort Wilderness is located on over 700 acres and has over 750 campsites that are loaded with amenities and activities, but you'll still feel like you're camping when you're there. With so many fun things to do on-site, you won't regret your decision to camp in style. Now, you can visit Disney and still get lost in the woods!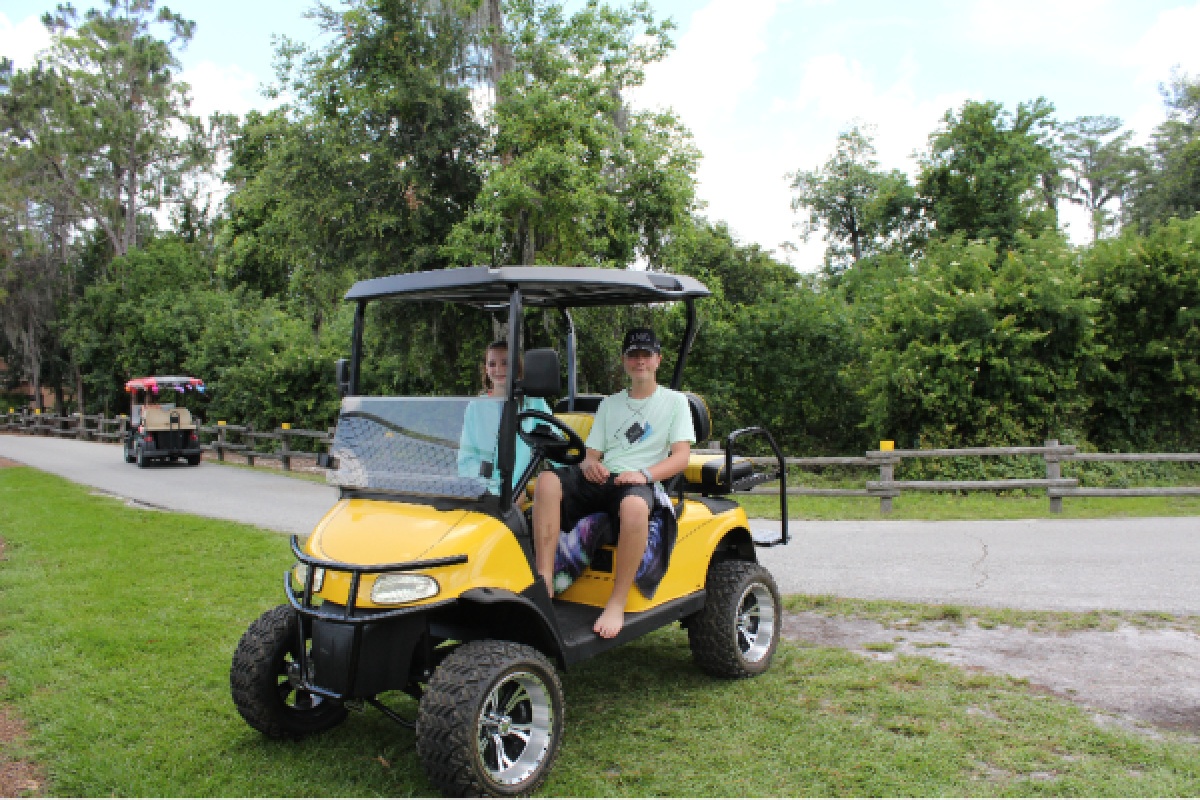 If you are planning a visit to Disney's Fort Wilderness during the holidays, it is a truly magical time! So many decorate and get into the holiday spirit, learn more about the holiday activities at Fort Wilderness Campground.
Here are 15 Reasons Why You Should Camp at Disney's Fort Wilderness Campground
First Class Comfort Stations
Worried about gross bathrooms when camping? In true Disney fashion, the Comfort Stations throughout Fort Wilderness are above and beyond what you would normally expect from a campground. Fort Wilderness has 15 comfort stations scattered around the campsite, each featuring bathrooms with showers, sinks, and toilets. And they are always clean! You'll also be able to do your laundry and get resort information at these facilities. There's always one nearby.
What's a camping trip without some singing around a campfire? The Chip 'n' Dale Sing-a-Long and marshmallow roast, held next to the Meadow Swimming Pool, starts after dark. It begins with a campfire sing-a-long led by Chip and Dale before showing a Disney movie or two (depending on the season). Guests can purchase s' mores kits (or bring their own) as well as hot dogs, popcorn, and candy. In inclement weather, the event is held indoors. Every night, you and your family can roast marshmallows and belt out some tunes with a guitar-playing cowboy. Afterwards, you can watch an outdoor movie screening with other guests. With Chip and Dale as your hosts, this is one of the easiest ways to enjoy a character experience at Walt Disney World.
Two Resort-Style Swimming Pools

Like the other Disney resorts, Fort Wilderness has pools for guests to use. Meadow Swimmin' Pool comes with a waterslide, whirlpool, and kiddie pool for your youngest travel companions. If you're seeking something truly relaxing, head over to Wilderness Swimmin' Pool. This "quiet pool" welcomes guests of all ages and has its own whirlpool, but offers a more peaceful atmosphere for tired parents.
Multiple Playgrounds & Basketball Courts
You will find playgrounds and basketball courts throughout the campground to keep the little campers and the big campers having fun outdoors.
You Can Save Money on Your Disney Vacation
If the high cost of a trip to Disney World is what's keeping you from buying your park tickets, camping at Fort Wilderness may be the trick to making it a bit more affordable. Each campsite can sleep up to 10 adults, and even the smallest one can fit a pop-up camper or camper van and two tents. With rates starting at under $100/night, visiting Disney may not be out of your budget after all, especially if you bring some friends along to split the cost! You can also save money by cooking meals at your campsite.
Cook On Site or Eat at a Restaurant
Despite being on a campground, you won't have to cook every meal yourself. For a sit-down dining experience, visit Trail's End Restaurant. Otherwise, you can grab a bite from the food truck, a drink from Crockett's Tavern, or some Southern takeout. If you'd rather cook your own meals, utilize the on-site charcoal grill and picnic table at each campsite. Save precious luggage space by not overstuffing your bags with food – you likely won't need it all!
This is actually the longest running live show in Disney World! And can you believe that I have never seen it?! The only reason is because it takes reservations and it's always full by the time we decide to go. So make sure to make reservations in advance. The The Hoop-De-Doo Musical Revue is located at Pioneer Hall. Kids and adults will enjoy the lively skits, sing-a-longs, Vaudeville comedy and dancing. Included with your ticket price is all-you-care-to-enjoy fried chicken, BBQ pork ribs, salad and strawberry shortcake. Beer, wine and sangria is also included. There are three seating tiers, each at a different price point.
Great Seats For The Magic Kingdom Fireworks
If you head down to the marina and beach area on the nights that the Magic Kingdom does their incredible fireworks show, you can a great view!
It's Pet Friendly
Your dog can join you on your Fort Wilderness adventure if you're staying in an RV! Take them for a leashed walk on the trails or let them run around freely at Waggin' Tails Dog Park. When it's time to visit the parks, bring your dog to the on-site kennel. To learn more about Fort Wilderness' pet policy, visit the resort's homepage.
Meet Cinderella's ponies at Tri-D-Circle Ranch, the horse stable at Fort Wilderness. Located near Pioneer Hall, the ranch is the center for equine-related activities and home to Walt Disney World's horses. The Horse Barn is a working blacksmith shop that outfits the horses that work on Magic Kingdom's Main Street. Here, you can take a horse-drawn carriage or wagon ride, ride one of the resident horses, and watch a blacksmith at work. You can take a 45-minutes guided trail ride through the woods on horseback. The trails are gentle as are the horses; riders need not have much experience, although they do need to be 9 years and older, at least 48″ tall, and weigh less than 250 pounds. For children 2 years and older and 80 pounds and under, the ranch also offers pony rides with an adult at the lead. If your trip to Disney World aligns with the winter holidays, you can even take a sleigh ride!
Archery lessons on the campgrounds aren't just for kids – any guest over 7 years old can learn how to shoot an arrow! After a short lesson, you'll get to practice some target shooting during this 75-minute-long activity. Since the 10 daily spots book up quickly, reserve yours as soon as possible.
Guests can enjoy the sandy beach of Bay Lack. You can take a self-guided kayak or canoe tour in the nearby waters. If you plan on spending time by the marina, consider renting a powerboat, too! Canoes, kayaks, pedal boats, and other watercraft are all available for rental. The marina also rents pontoon and canopy boats, and specialty cruises, and 2-hour guided fishing excursions for up to 4 people (catch and release only). Dockside fishing is also available, with no reservations required.
Fort Wilderness has a bike trail, but it's okay if you didn't bring your own bike! Thankfully, you can rent one from the Bike Barn instead of hauling one to your campsite. Bike rentals, or guests with their own rides, can travel the .75 mile path between Fort Wilderness and Disney's Wilderness Lodge or explore the many roads of the resort.
You can also rent golf carts, this is a great way to explore the massive grounds and check out all the other campsites.
Fort Wilderness also has 2 lighted cement tennis courts for guests who bring their own equipment. There are also 2 swimming pools, with pool games, volleyball, a shuffleboard court, and horseshoes.
Have Fun at the Arcade
Every Walt Disney World resort has an arcade on-site, and that includes the campgrounds at Fort Wilderness. When your kids get bored of roasting marshmallows and exploring nature, bring them to Daniel Boone's Wilderness Arcade by Meadow Swimmin' Pool. On a hot day, it'll feel amazing to spend some time inside!
Watch The Electrical Water Pageant
The water parade, which depicts mythical sea creatures illuminated by thousands of lights synchronized to music, floats by Fort Wilderness beach and marina at approximately 9:45 p.m. (subject to scheduling changes).
Rent A Cabin
Don't feel like bring our own camper or tent? No problem, Disney has you covered. There are over 400 air-conditioned cabins available to rent.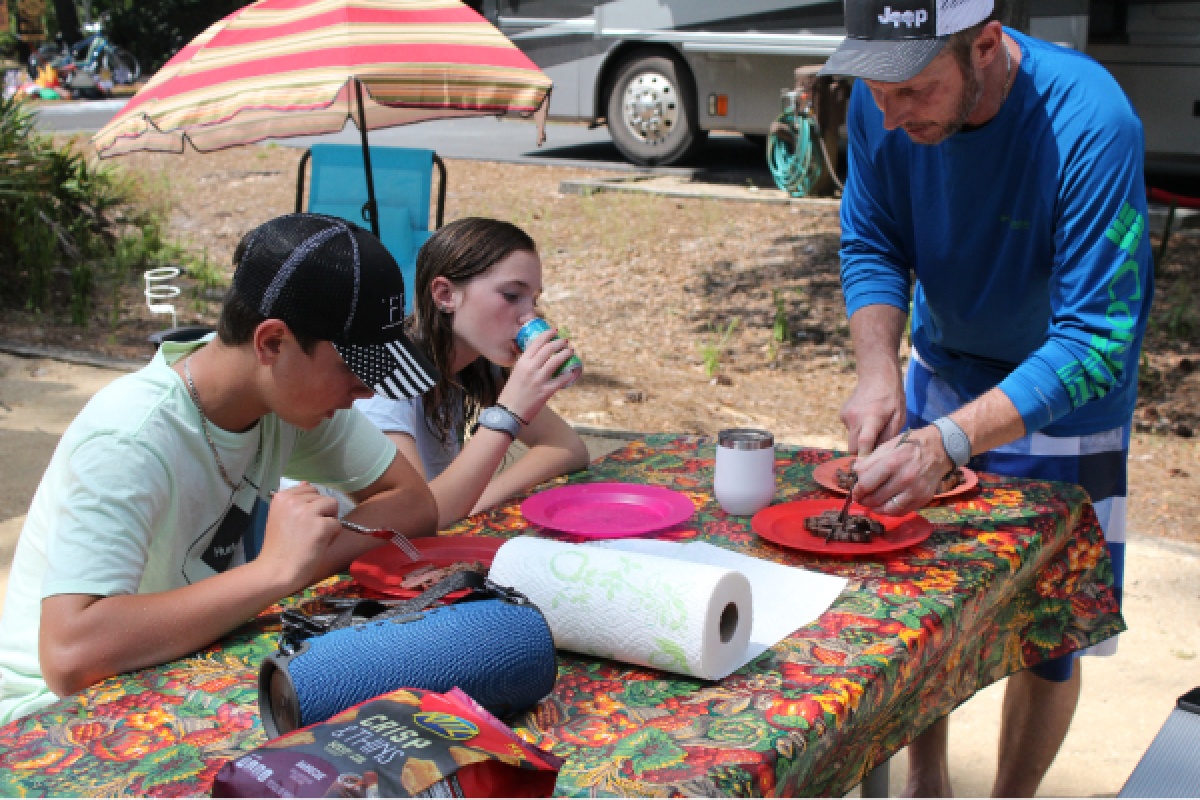 When you camp at Disney's Fort Wilderness, you don't have to sacrifice modern amenities to get in touch with your surroundings. Instead, you'll get the best of both the natural world and Disney World. Even if you don't plan on visiting a theme park, a trip to this outdoor resort is worth considering! We have actually been to the Fort Wilderness Campground many times without visiting a park, there are so many things to do at the campground and throughout Walt Disney World where you don't need park tickets. Like Disney Hotel Hopping.
Guests who want to add a little active play to their Walt Disney World vacation should consider spending a day, or two, enjoying Disney's sports and recreational activities at Fort Wilderness Resort and Campgrounds.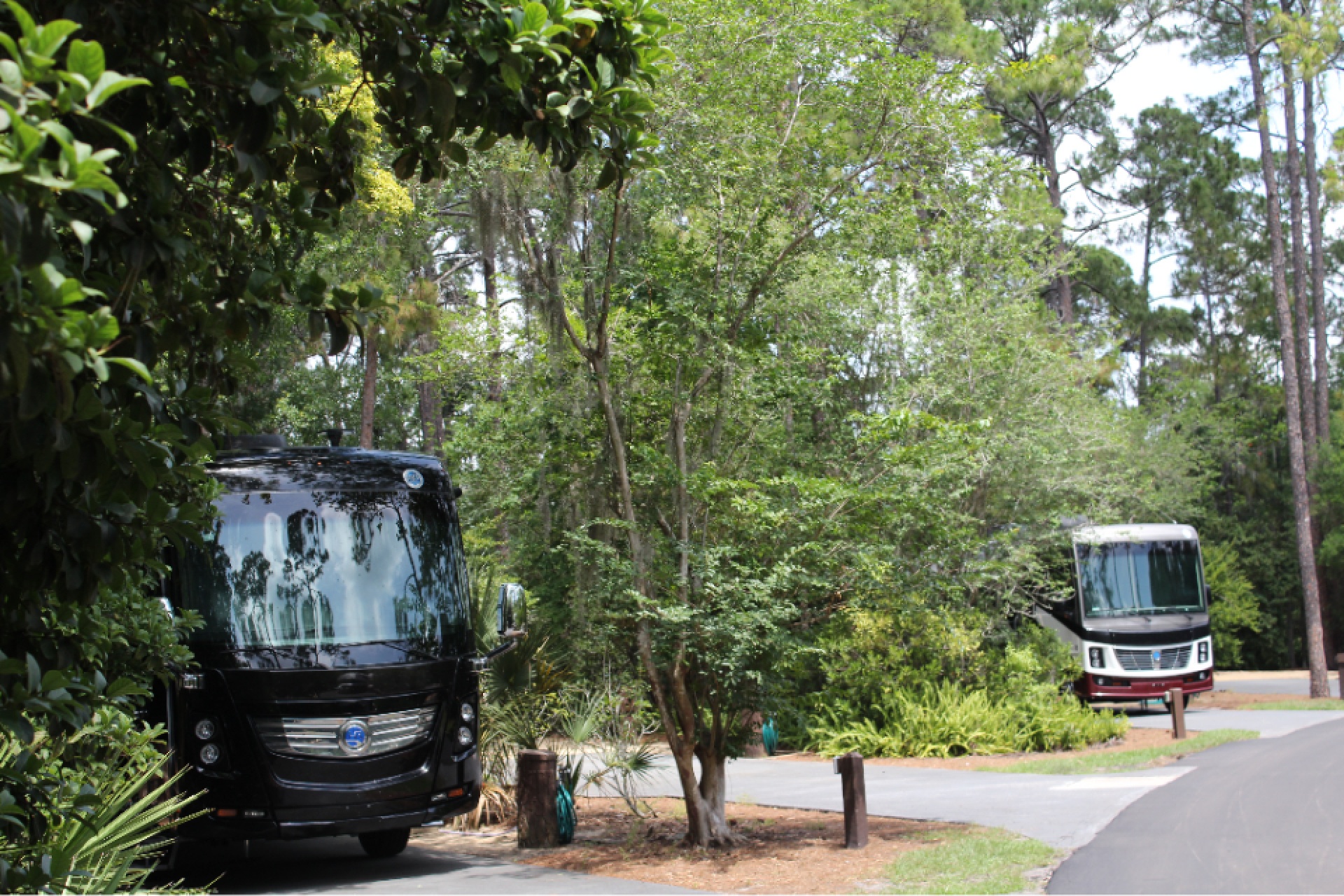 Have you ever camped at Disney's Fort Wilderness Campground? What is one of your favorite things to do at Fort Wilderness?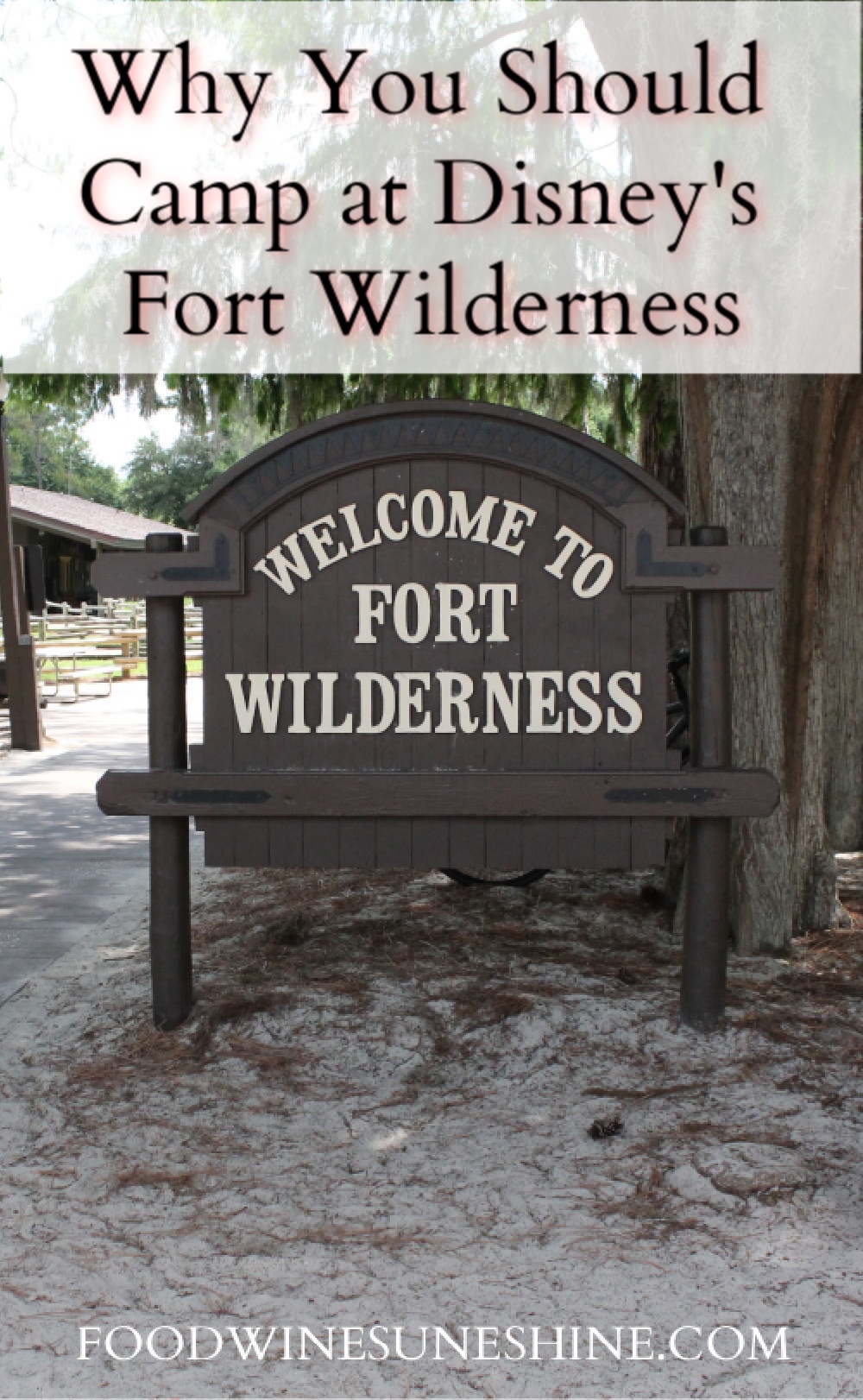 Be sure to follow me on Facebook, Twitter, Pinterest, and Instagram for more things to do in Florida, healthy recipes, and more.