(Last Updated On: June 25, 2021)
Hitting the open road and exploring in a RV is a wonderful family vacation. Read on to discover the benefits of RV camping and learn more about RV camping.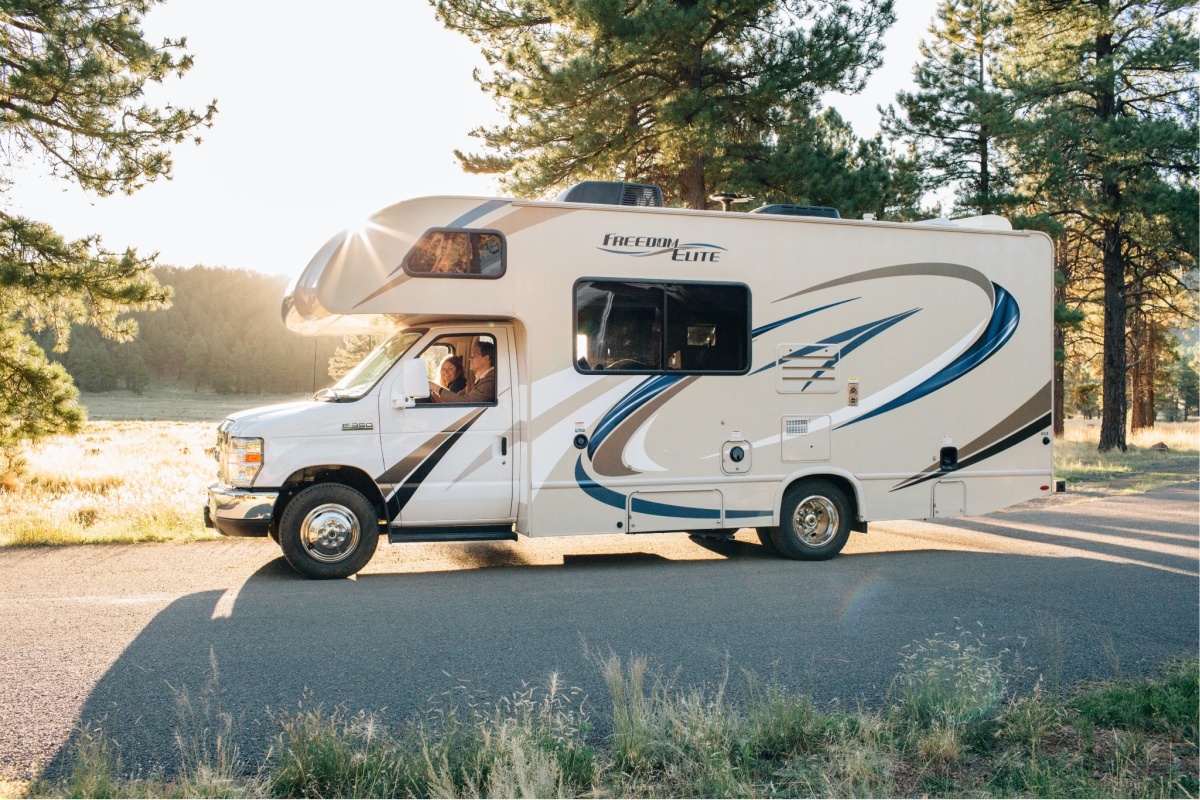 The Benefits of RV Camping
Camping is becoming more and more popular as families look to explore the great outdoors. Camping in an RV has many benefits, the most obvious being that you don't need a hotel room! Some choose to live in their RV several months out of the year, some live in them full time, and others (like us), use ours a few times a year for vacation. Each year we enjoying camping in St. Augustine, Disney's Fort Wilderness Campground over the holidays and in Michigan at Lake Leelanau RV Park.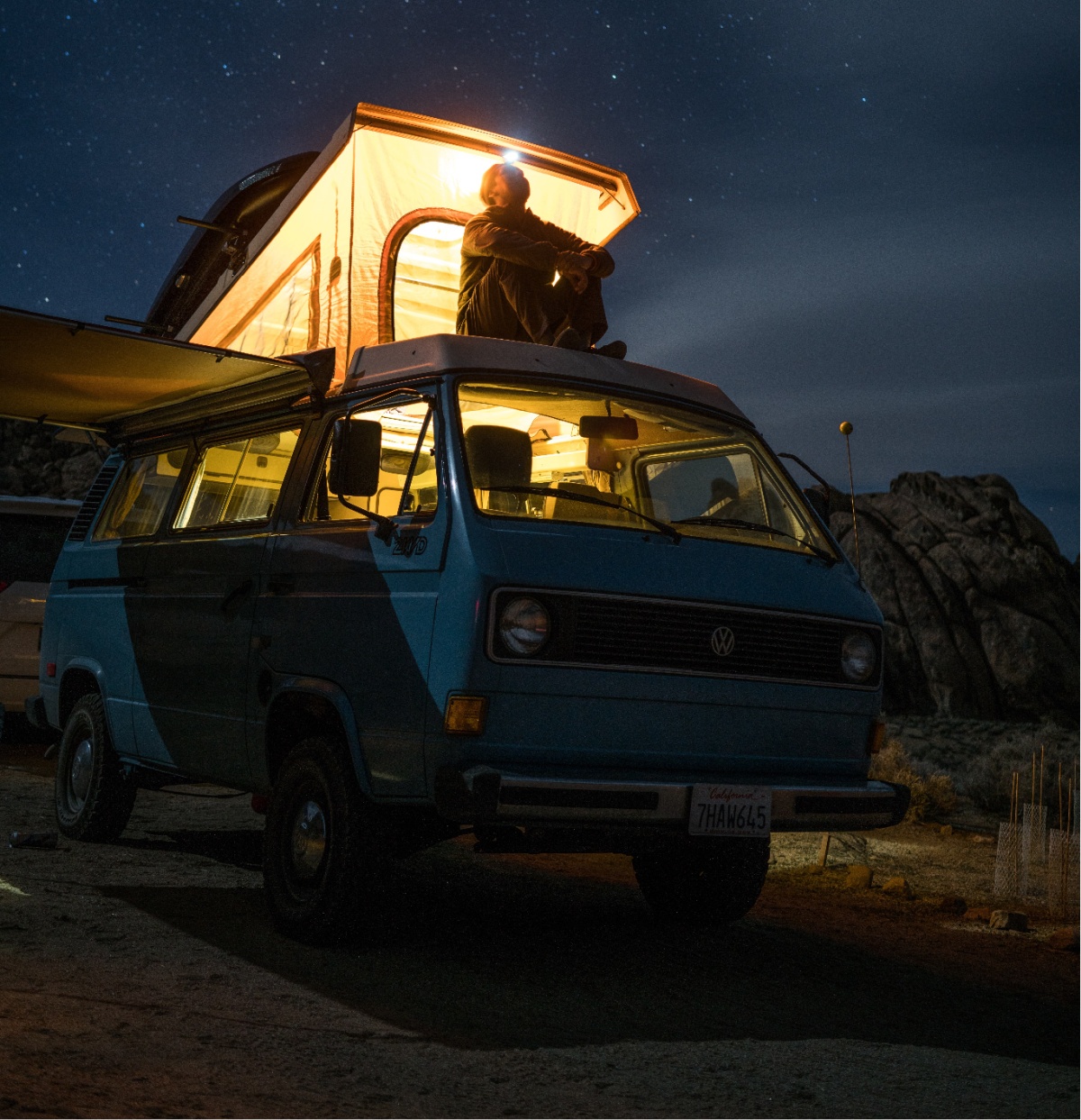 I have been camping with my family for over 35 years. I still remember the first time my parents pulled me out of school early for Spring Break and we jumped in the truck and drove to Florida to go camping at Disney's Fort Wilderness Campground. Back then my parents had a popup camper. When my brother and I got a little older (and a little bigger) my parents wanted more room in the camper, so they got a Class C Motorhome. A motorhome is a RV (Recreational Vehicle) that you drive. There are also travel trailers, these are campers that you pull behind your own vehicle. There are several different kinds of travel trailers; popups, lite travel trailers and fifth wheels. There are also motor vehicles with a miniature self-contained house built into it, you will sometimes see these in everyday vehicles like vans, pickups, light trucks, and buses that have been modified to have accommodation integrated onto the chassis of the vehicle.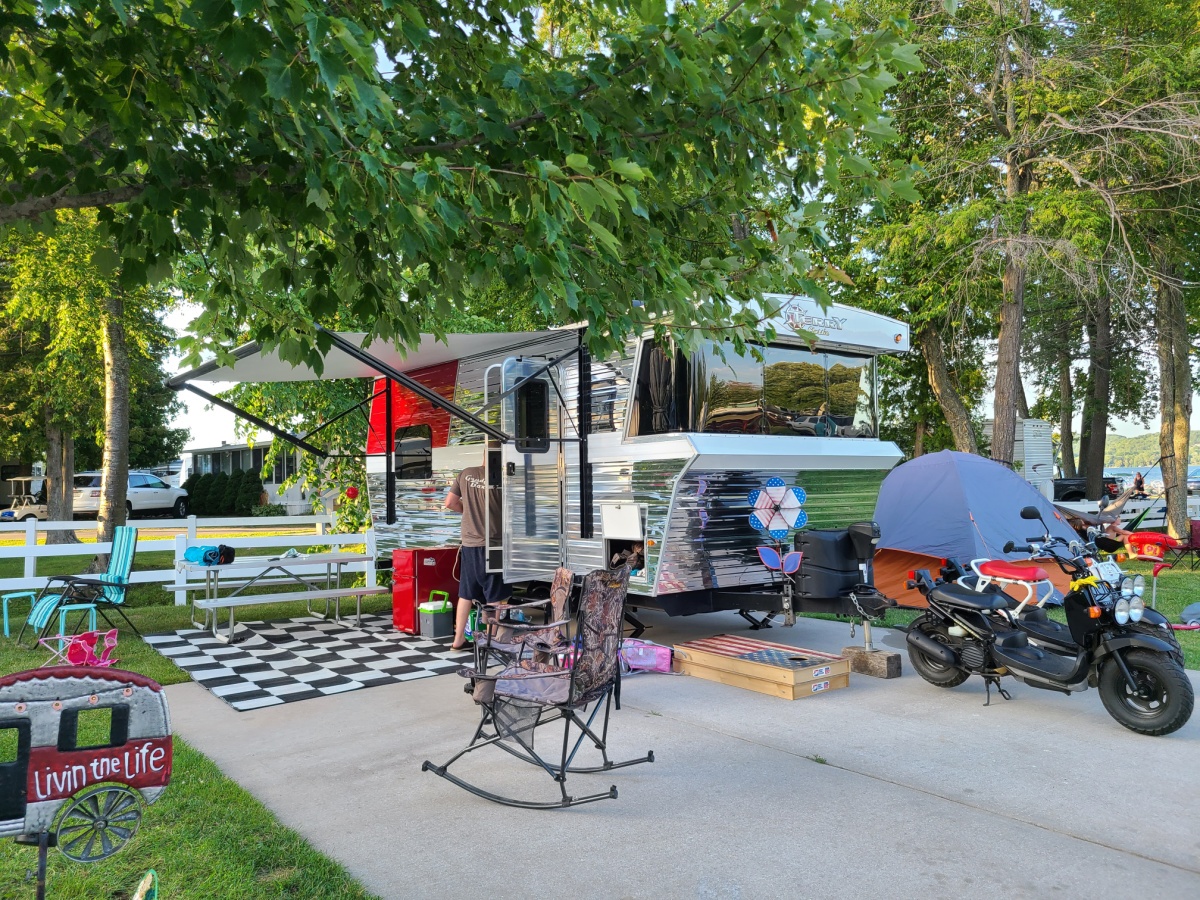 After I got married, moved to Florida and we had our second child, my husband and I decided that it was time to get our own camper. Our first camper was a travel trailer. We owned it for one year. It only took one really long drive to Michigan (1200 miles) with two kids in our SUV to realize that a motorhome was going to be the best option for our family. Every summer we drive back to Michigan for a few weeks to visit family and camp at the same campground by Traverse City. Traveling in a motorhome gives you the ability to walk around if needed, go to the restroom without stopping at a rest area (because you have one in the RV) and you also have a refrigerator that is full of snacks and drinks so you don't have to buy anything along the way. A motorhome will indeed cost you more money up front, but that is because you don't need a truck to pull it. If you have a truck that can pull the weight of a travel trailer, that may be cost effective option for you. I, personally, never felt comfortable pulling a travel trailer, but I have driven our RV well over 40,000 miles. In fact, I am the primary driver. Due to my husband's work schedule, he usually flies to our final destination and the kids and I drive.
Personalities differ when camping; you either love sleeping in a tent or loathe it. Me, I loathe it. We had to do it once for my son's Boy Scouts trip and I would be okay if I never did it again. Those who love camping but balk at sleeping in a tent would surely benefit from camping in their very own RV. RVs are now the most popular alternatives to camping. Read on to learn the main benefits of RV camping.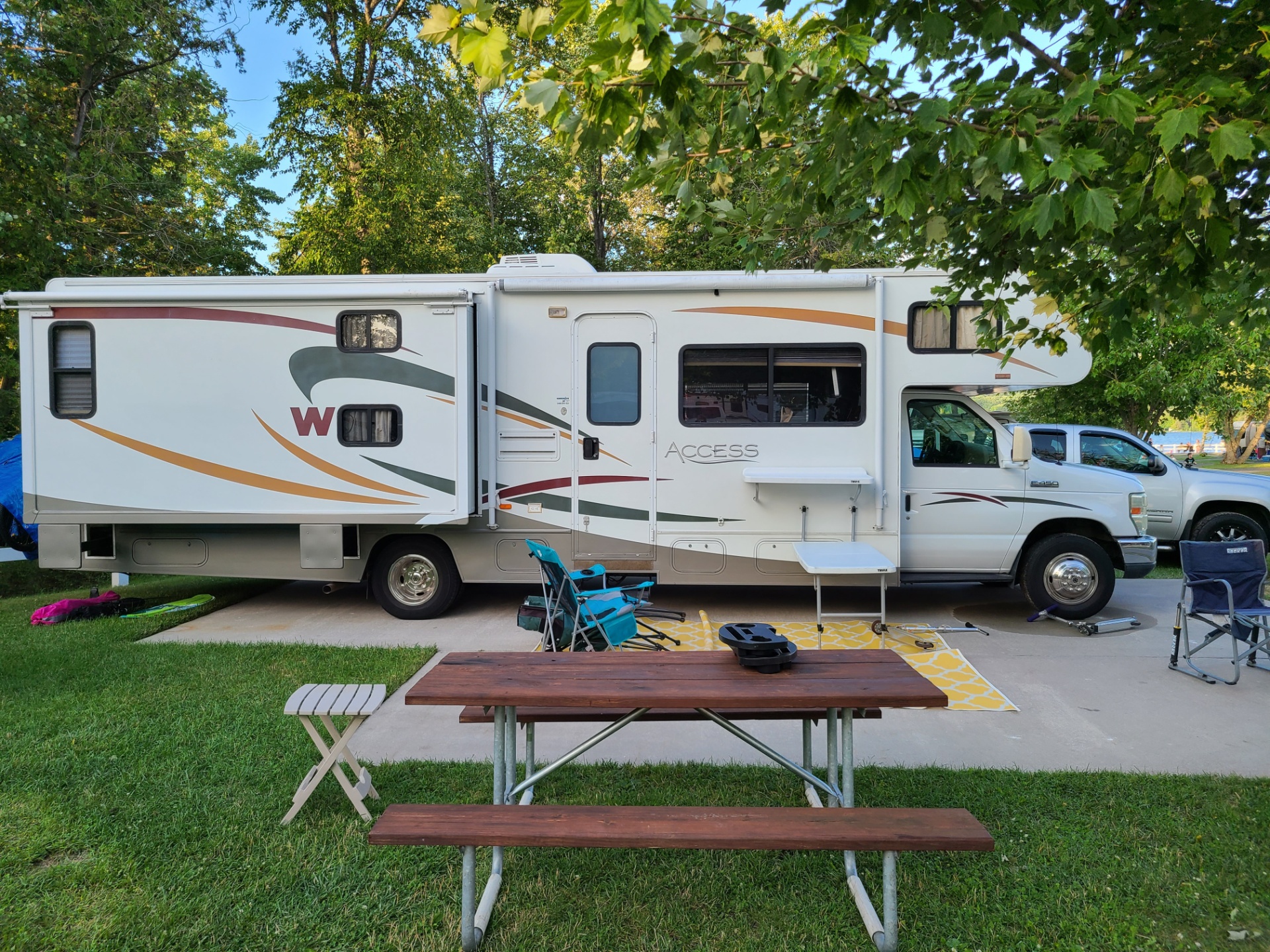 Motorhomes (that's ours above) drive like a normal car, pickup, truck, or bus. However, the accommodation area contains a bedroom, lounge, kitchen, and in most cases, a bathroom area. RVs can have a variety of styles and levels of fit-outs with stylish queen size beds, bunk beds, single beds, refrigerators, microwave ovens, stoves, recliner lounges, television, DVD players, bars and reverse cycle air conditioners. They can also be made for the disabled as well. Full vanity bathrooms can have separate showers and toilets and washing machines. Motorhomes are fairly easy to pack for your camping adventure because they have drawers and closets for your clothes and lots of space for your food. This certainly highlights the benefits of RV camping.
BBQs and external entertainment centers are other options available to RV owners. Within the RV you can have all the comforts of home. Imagine arriving home from work Friday evening, jumping straight into your RV, and hitting the road with not a care in the world. You could be at your selected camping site a couple of hours later, all setup and enjoying all the benefits of RV camping.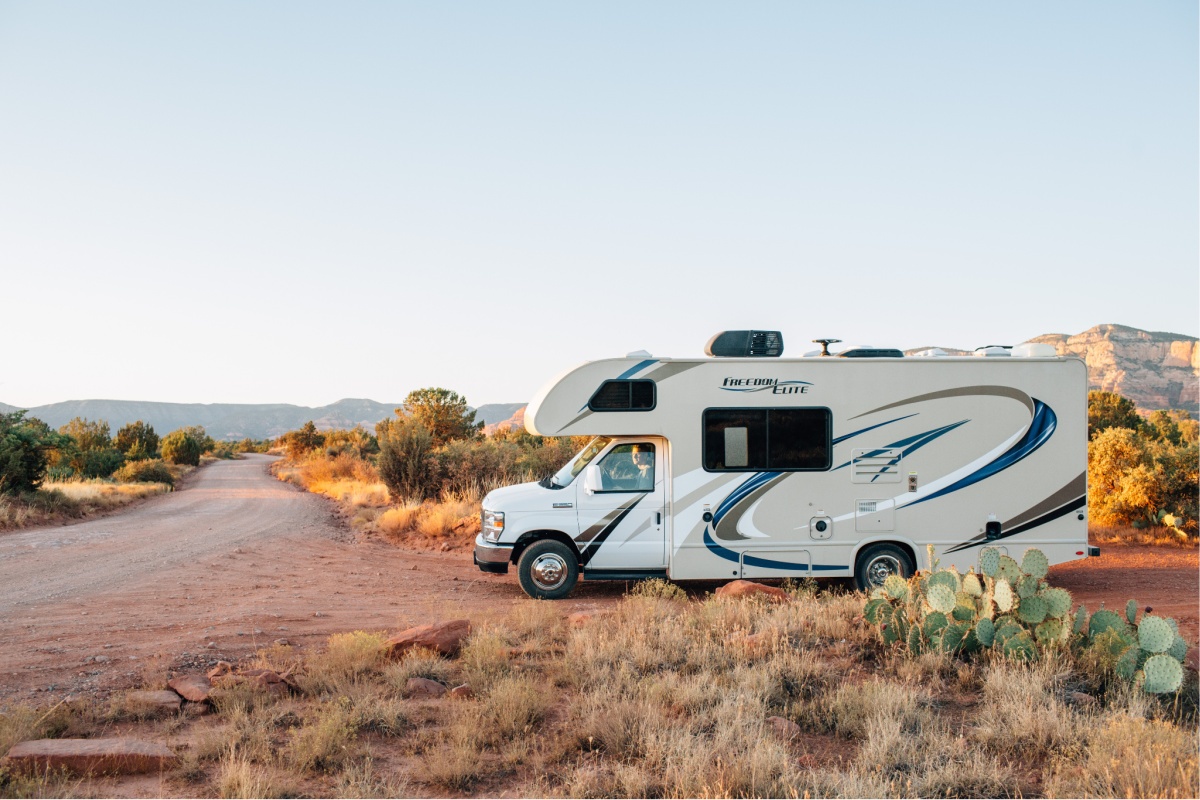 Most RVs are self-contained with water tanks to supply fresh water. RVs have separate tanks that collect the greywater from sinks, washbasins, etc. Most have a tank for black water from toilets. There can also be outlets for these wastewaters so they can be piped directly into park lines. Most RVs have some form of self-contained power. Often they have a generator with large batteries or solar panels. The vehicle does not have to be connected to the mains power to have some of the electrical appliances working. These aid in alleviating the high costs of caravan site fees and allow you more freedom of choice in regards to choosing your camping location.
RV's are ready to go at any time convenient. You can basically have a vacation every weekend! RV's can be so easy to setup. If you are staying in a campground, just pull up on some level ground, plug in the power and water, attach the outlet pipes, go inside and open up your drink of choice, sit down and relax. This can all be done in fifteen minutes or less. Tents, on the other hand, can take an hour or more just to set up the tent and so forth. Packing up an RV is as simple as flushing your tanks, disconnecting the water pipe, waste pipes, and power leads. Close the windows, put down the TV antenna (if yours has one), close cupboard drawers and doors, and you're off!
The really great thing about using an RV is that they can go anywhere at any time. You can enjoy a new picturesque scene every day. Many areas, cities, parks, and towns are now RV friendly. Tourism experts realize that RVs means that people will spend more money on specific towns etc. If your RV is fully self-contained, you have the flexibility to go camping for a number of days in style and comfort.
The financial benefit of owning an motorhome is that it is just one vehicle. You are only going to be paying one registration and insurance. Those who own travel trailers and trailer campers pay two registrations, one for the travel trailer and one for the vehicle which tows it. Vacationing in an RV is much more cost-effective than stays at a hotel/motel or resort, site fees for your R.V. can range from free to an average of $50 dollars per night. Some campgrounds, like Disney's Fort Wilderness Campground, can be over $100 a night. The price difference is dependent on the location and amenities that you want. By cooking your own meals in your RV, it can save you the expense of having to eat restaurant every day.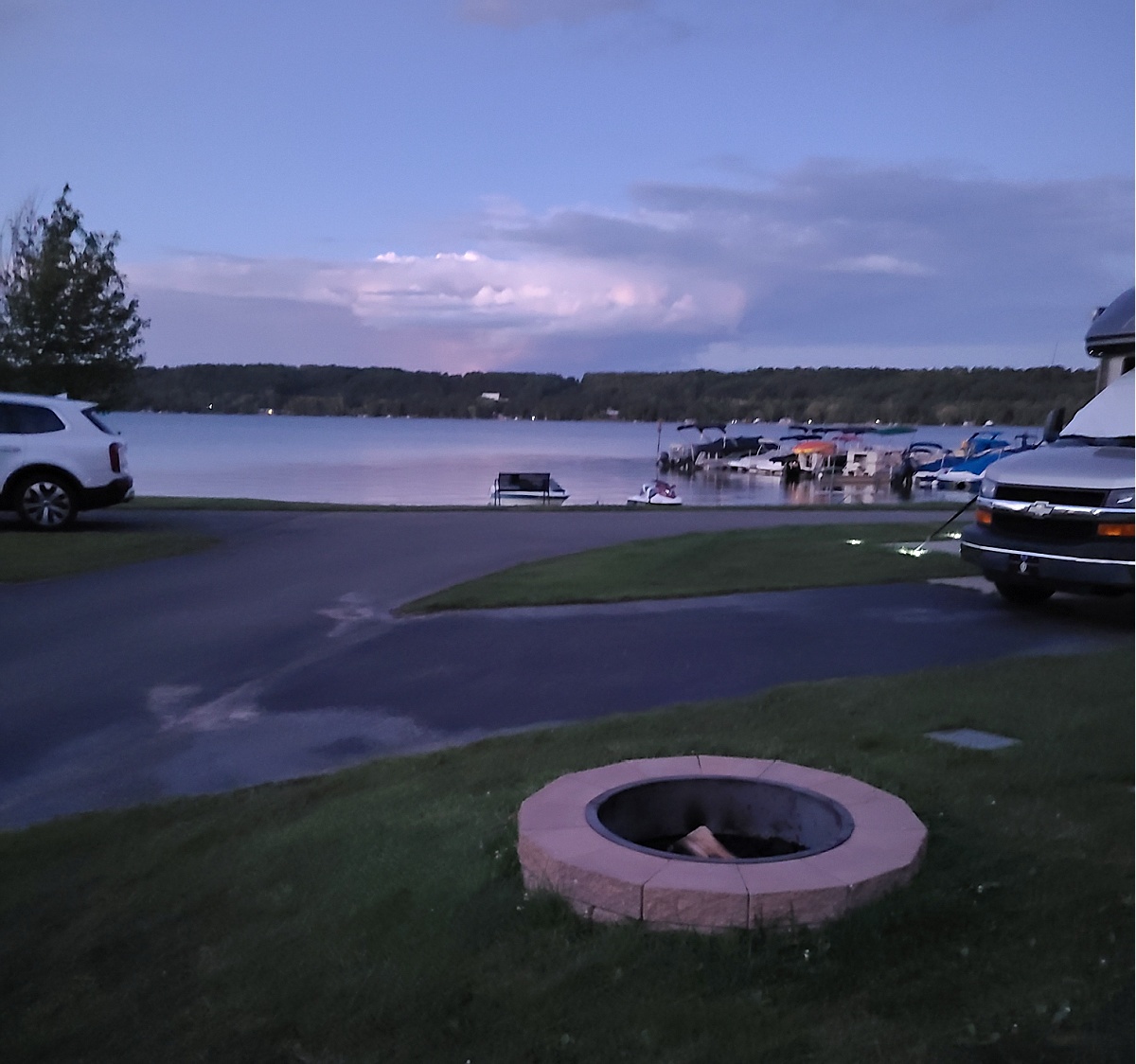 As you are living in your own mobile resort, you can enjoy a variety of vacations. You can go see snow for one week and the beach the next. RVs are one of the best forms of accommodation for those who live and work the seasonal lifestyle. RVs allow you to move quickly and easily from one seasonal zone to the next. Go fruit picking, work on a cattle ranch. You can take your home with you. RVs are great for families with small kids. It is much easier to manage children within the RV in comparison to tented accommodation.
There are hundreds of RV clubs throughout the United States. Some are general clubs; some are brand name clubs and some state clubs. The website RV Share has a huge list of RV clubs that you may want to check out. If you become a member of a club, you will meet many like-minded people. You may even make many new friends and will enjoy many organized club events. Imagine taking off for a couple of weeks with a bunch of friends, traveling in convey on a mobile vacation. So now you don't need to wonder what to do this weekend. Invest in an RV, and you can arrive home from work Friday evening, jump straight into the RV, and head out on a road trip. You can be at your camping site, set up in a matter of minutes, and enjoying all the benefits of RV camping.
Speaking of campsites, many campground offer similar amenities to that you would find at a hotel. You will often find pools, free activities such as mini golf, bingo, shuffleboard, tennis and much more at campgrounds. Some campgrounds are on lakes, and some offer fishing, kayaking and even boat rentals. Most campgrounds also have stores so if you forgot something, you should be able to get it without having to pack everything up and drive to the closet grocery store.
If you are looking for something to keep the kids entertaining while traveling in your RV to your camping destination, grab this FREE Camping Printable Packet. It includes pages of games!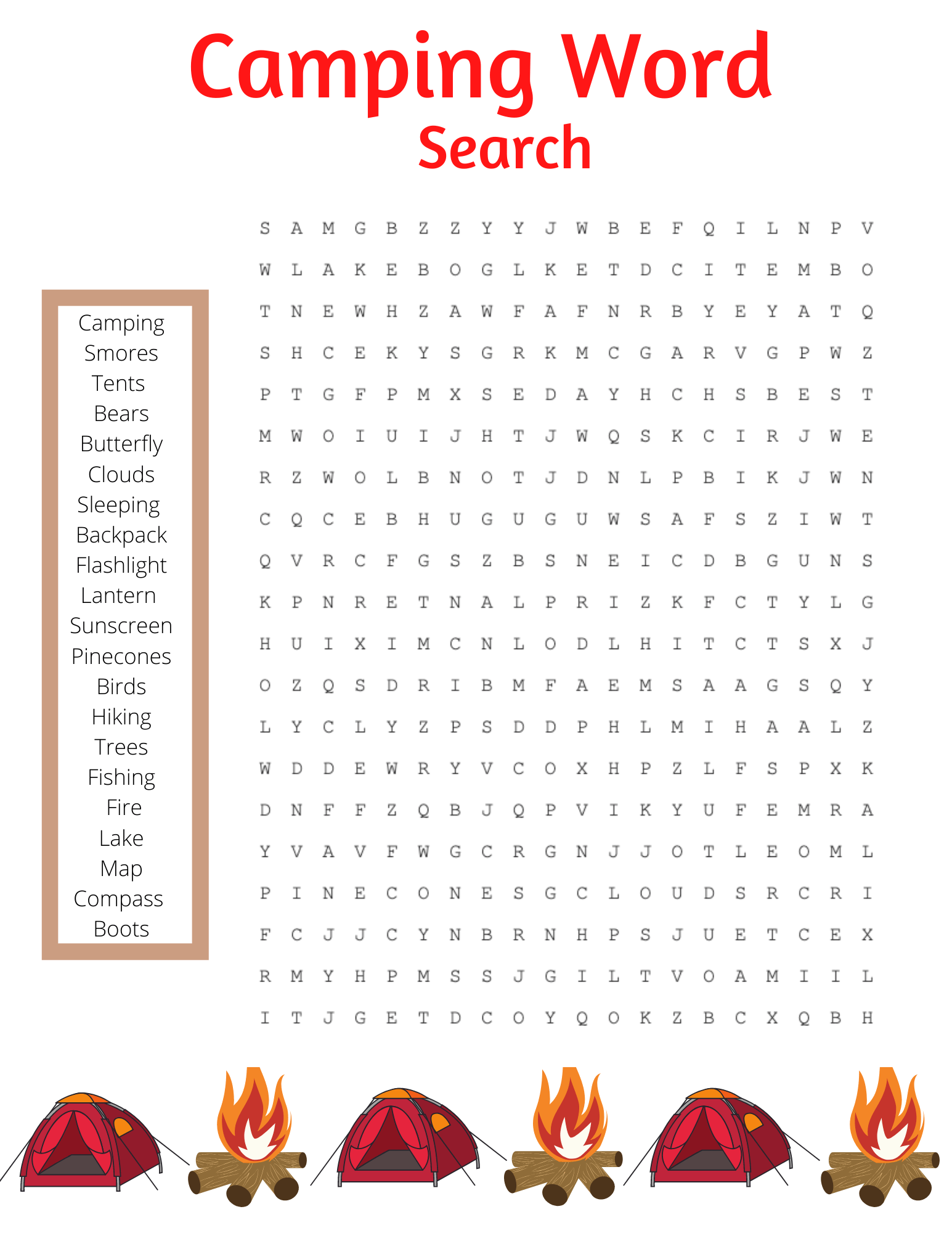 Do you own an RV? Do you want to own a RV? What would you say in one of the benefits RV camping?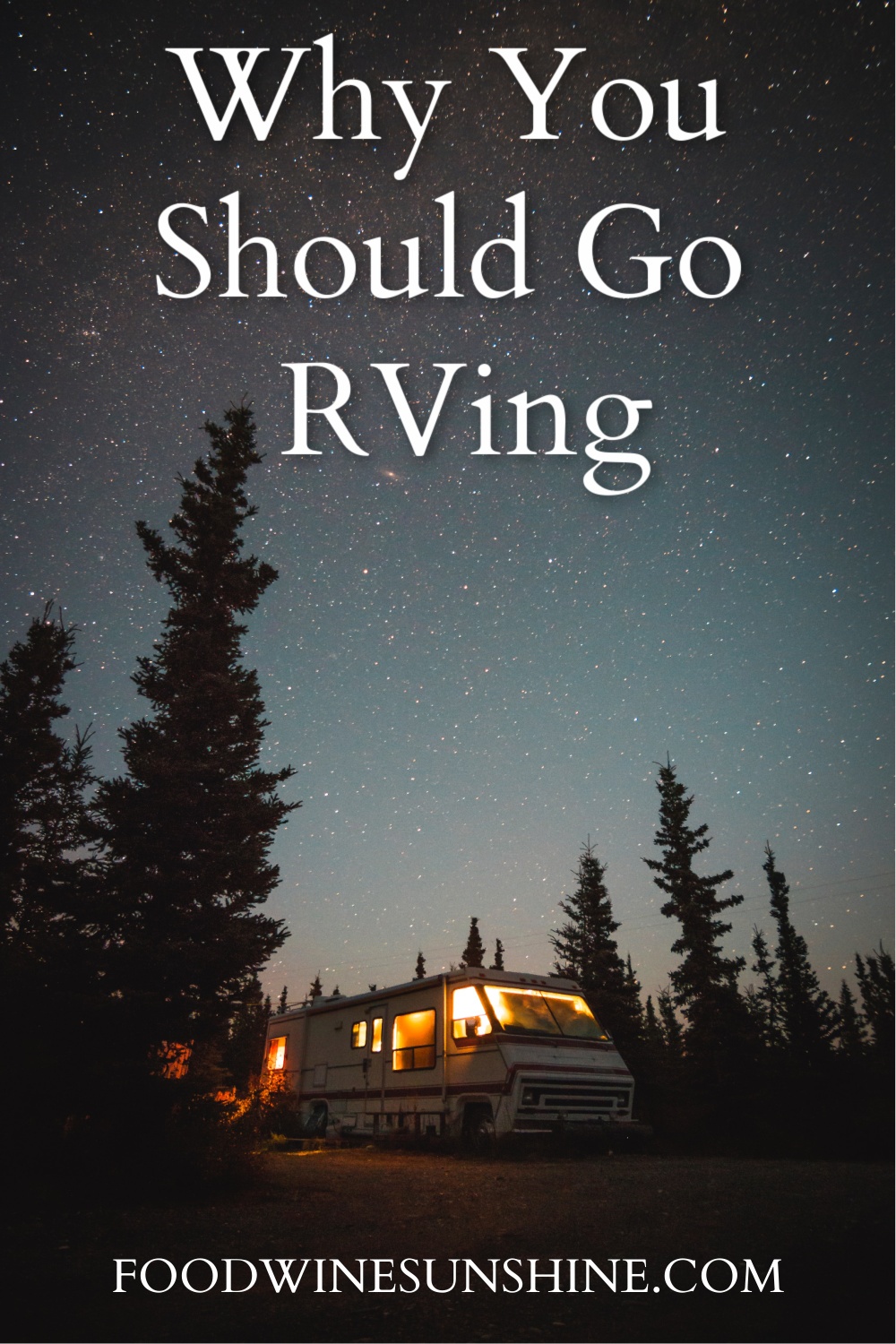 Be sure to follow me on Facebook, Twitter, Pinterest, and Instagram for more travel tips, healthy recipes, and more.