(Last Updated On: December 6, 2022)
Got Thanksgiving Leftovers? Don't we all! Make this easy and delicious Thanksgiving Leftover Casserole for a tasty spin on Thanksgiving dinner. While this post is sponsored by Florida Dairy Farmers, all opinions and my love of dairy are my own.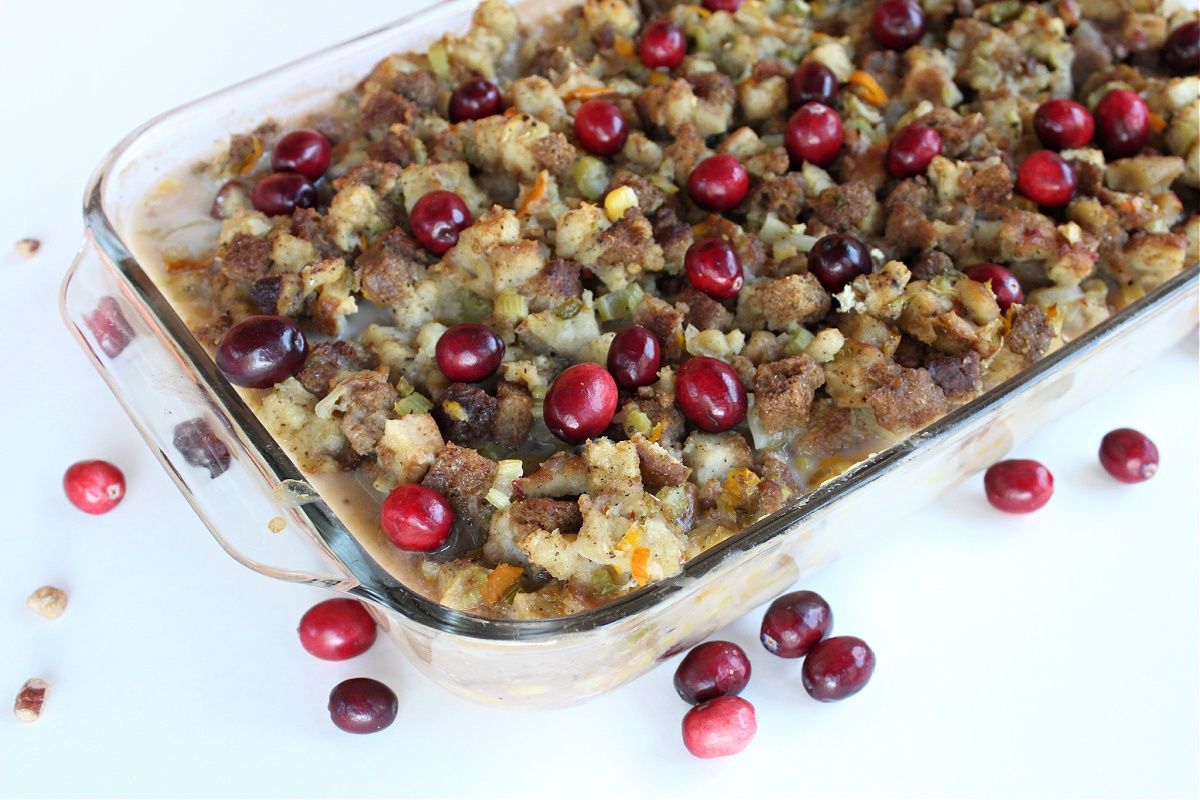 Easy Thanksgiving Leftover Casserole
Thanksgiving is filled with lots of food. And most of the time we never eat it all. I mean, how can you? Between the amazing turkey, traditional green bean casserole, flavorful stuffing, creamy mashed potatoes, corn, rolls and the gravy to pour on top of everything you always end up Thanksgiving leftovers. Which isn't a bad thing, Thanksgiving leftovers are just as delicious as the original meal. But sometimes we need a little inspiration on how to repurpose those yummy Thanksgiving leftovers.
Which is exactly why I made the tastiest and easiest Thanksgiving Leftover Casserole you will ever have. You literally layer all your Thanksgiving leftovers into a casserole dish, bake and enjoy. And don't we all deserve an easy meal after all that cooking we did on Thanksgiving? Yes, yes we do.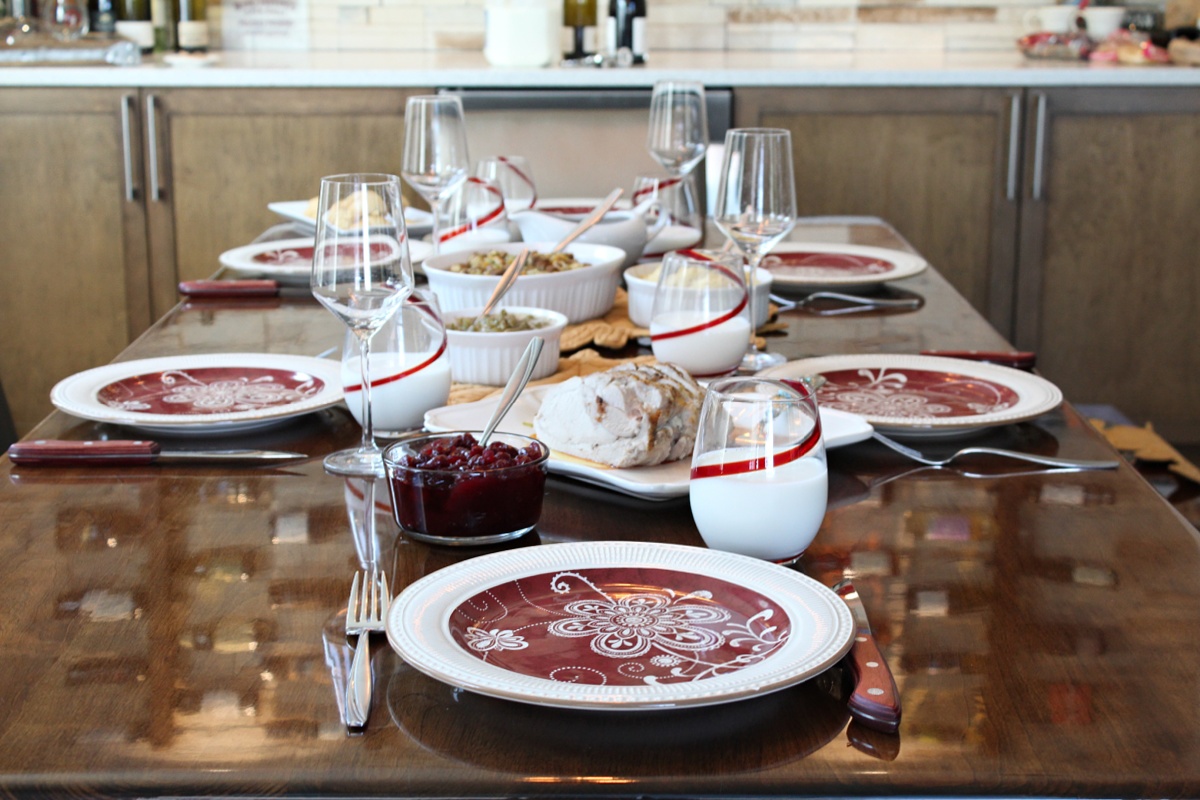 In this Thanksgiving Leftover Casserole you will use these ingredients:
Leftover Turkey
Leftover Cranberry Sauce
Canned corn – fresh is fine too
Leftover green bean casserole
Gravy
Milk
Leftover Stuffing
You can top your casserole with candied pecans and fresh cranberries before serving, like I did. It gives your casserole a bit of color and a bit of crunch…both were a perfect Thanksgiving addition, but it is just as good without them if you would rather not add them.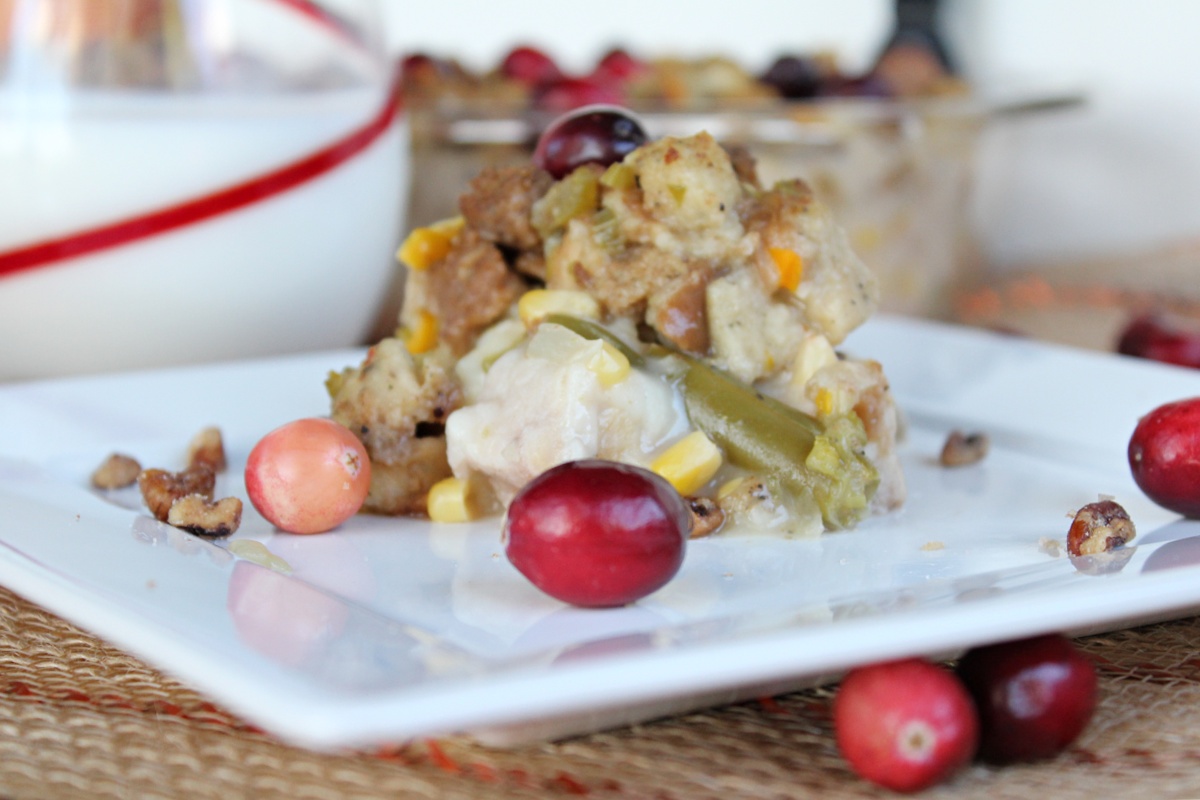 Those are our Thanksgiving dinner staples, if you have anything else leftover that you think may be good in your Thanksgiving leftover casserole, go ahead and add it in.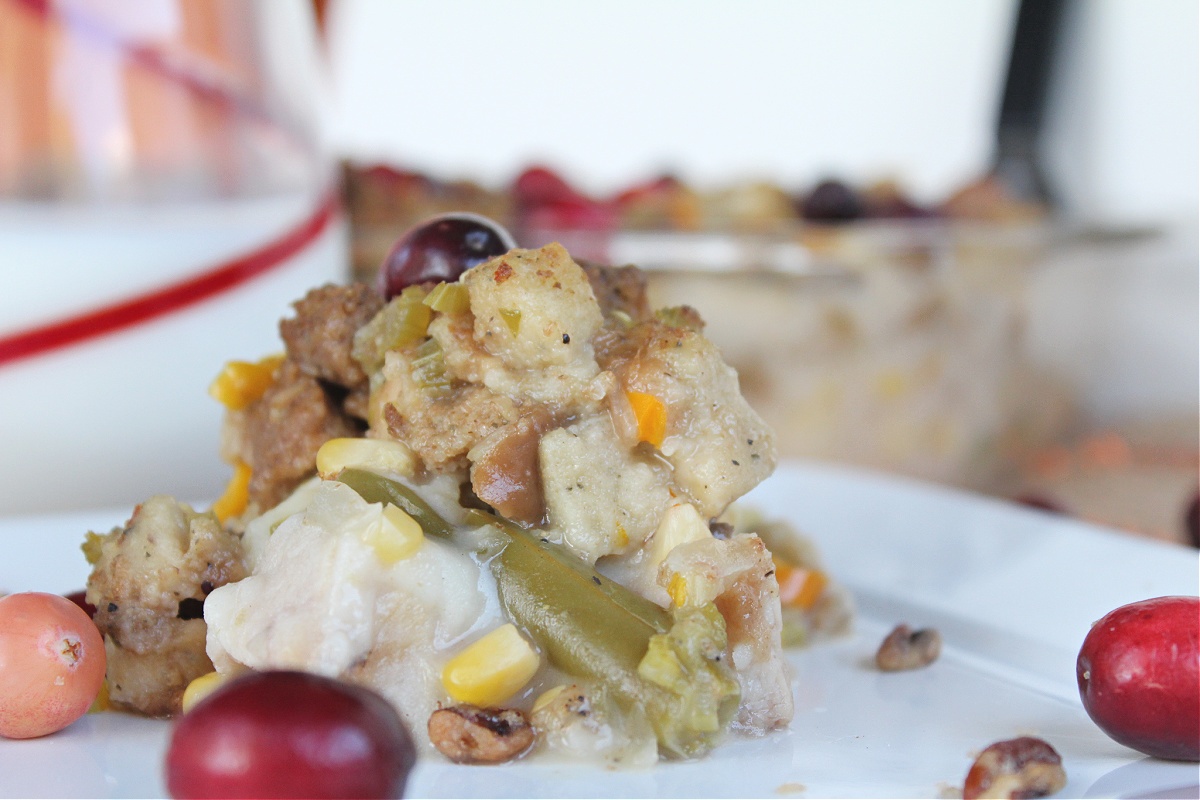 How long are Thanksgiving leftovers good for?
Leftovers are generally good for 3-7 days in the refrigerator and 2-3 months in the freezer, so be sure to use them before you have to throw them away.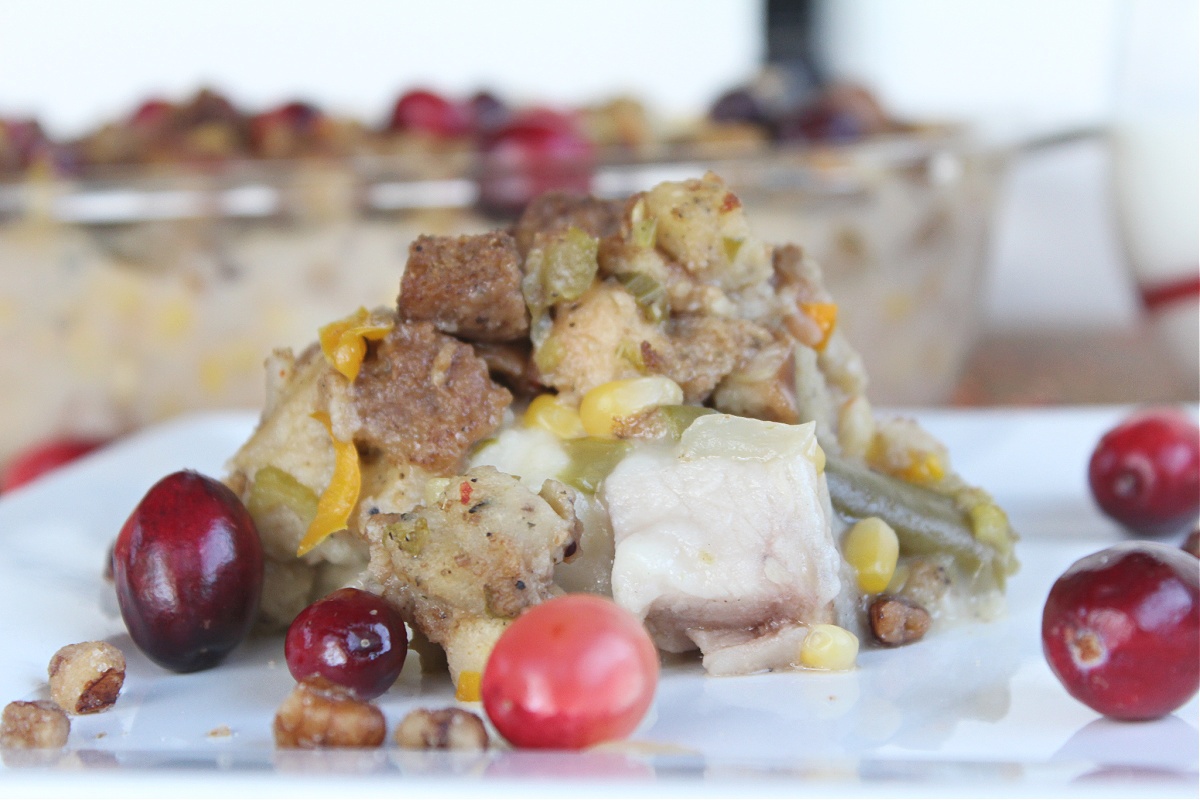 How long is leftover cooked turkey good for in the refrigerator?
Cooked Turkey is good for 3-4 days in the refrigerator. If you don't think you will use it that quickly, toss it in the freezer.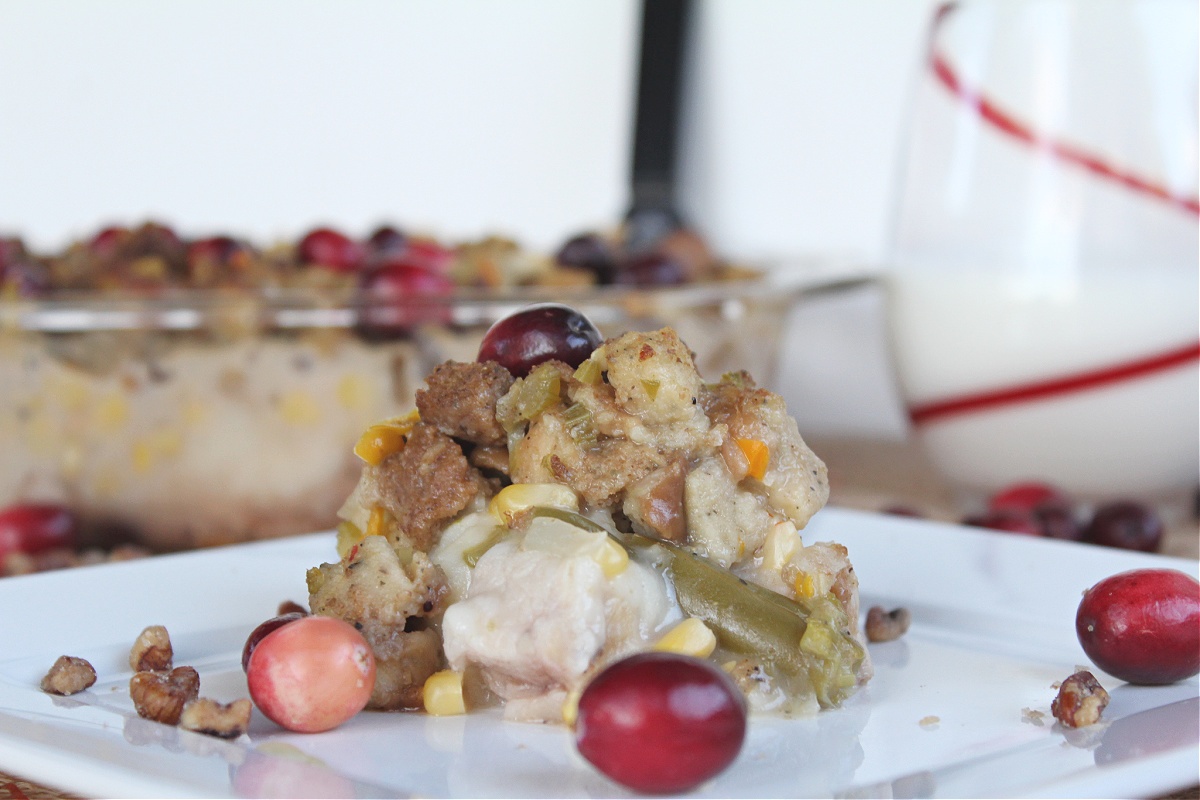 How long is leftover cooked stuffing good for in the refrigerator?
Cooked stuffing is good for 3-4 days in the refrigerator and about a month in the freezer.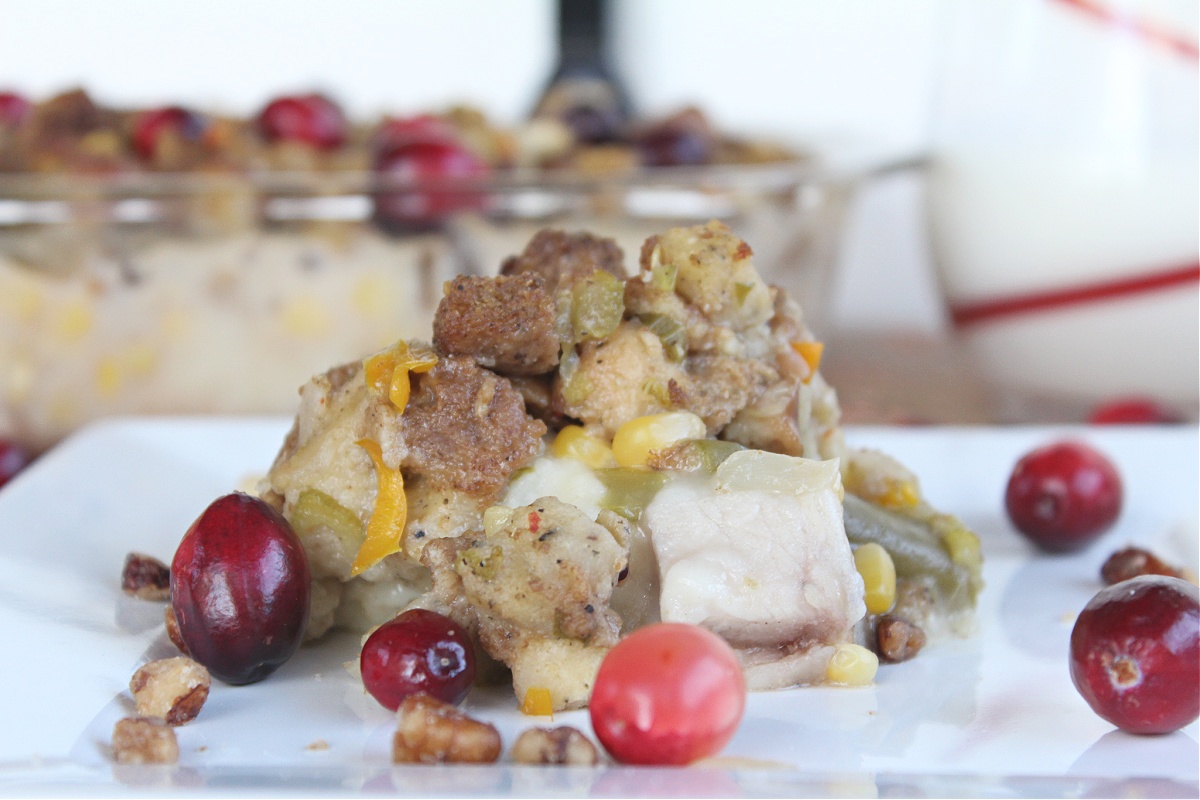 How long is leftover mashed potatoes good for in the refrigerator?
Mashed potatoes are good for 3-5 days in the refrigerator. If you put them in the freezer, they will stay good for up to a year.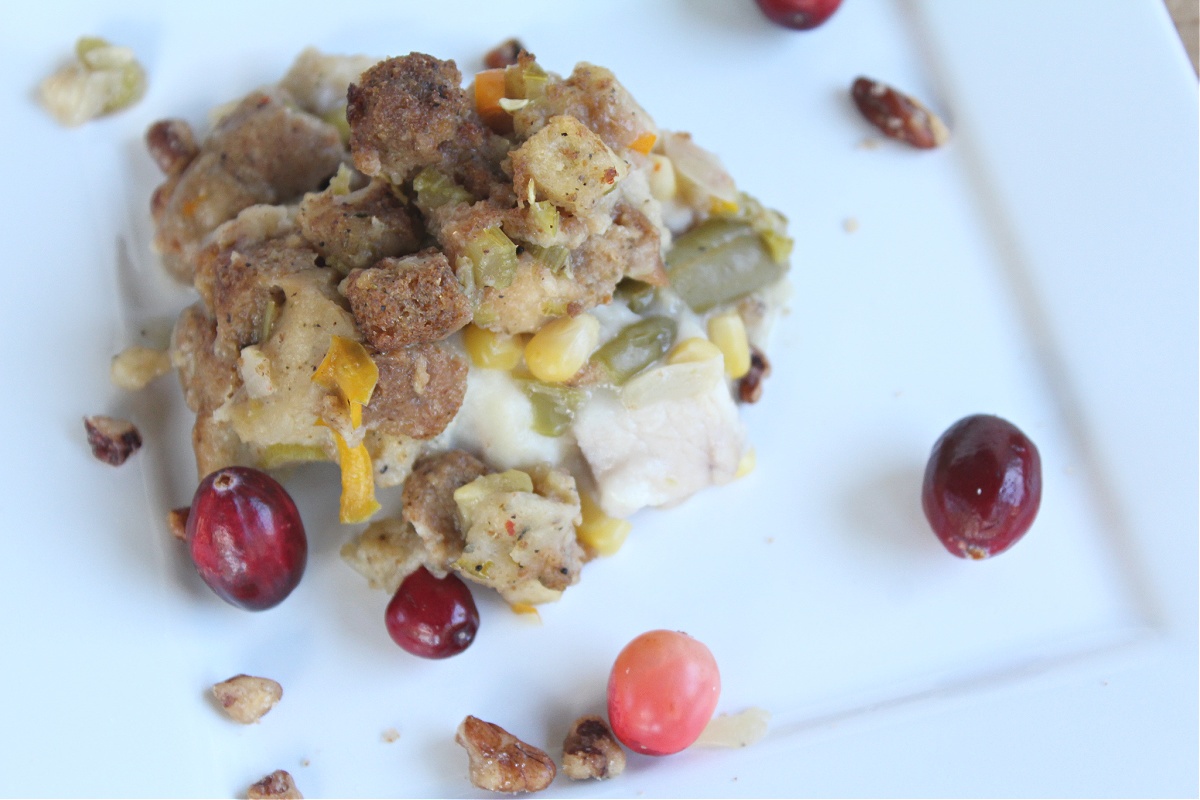 How long is leftover cranberry sauce good for in the refrigerator?
Cranberry sauce is still fresh if kept in the refrigerator for up to 10-14 days. If you still have leftover cranberry sauce after making this delicious casserole, make this easy Cranberry Jello Salad, it's delicious!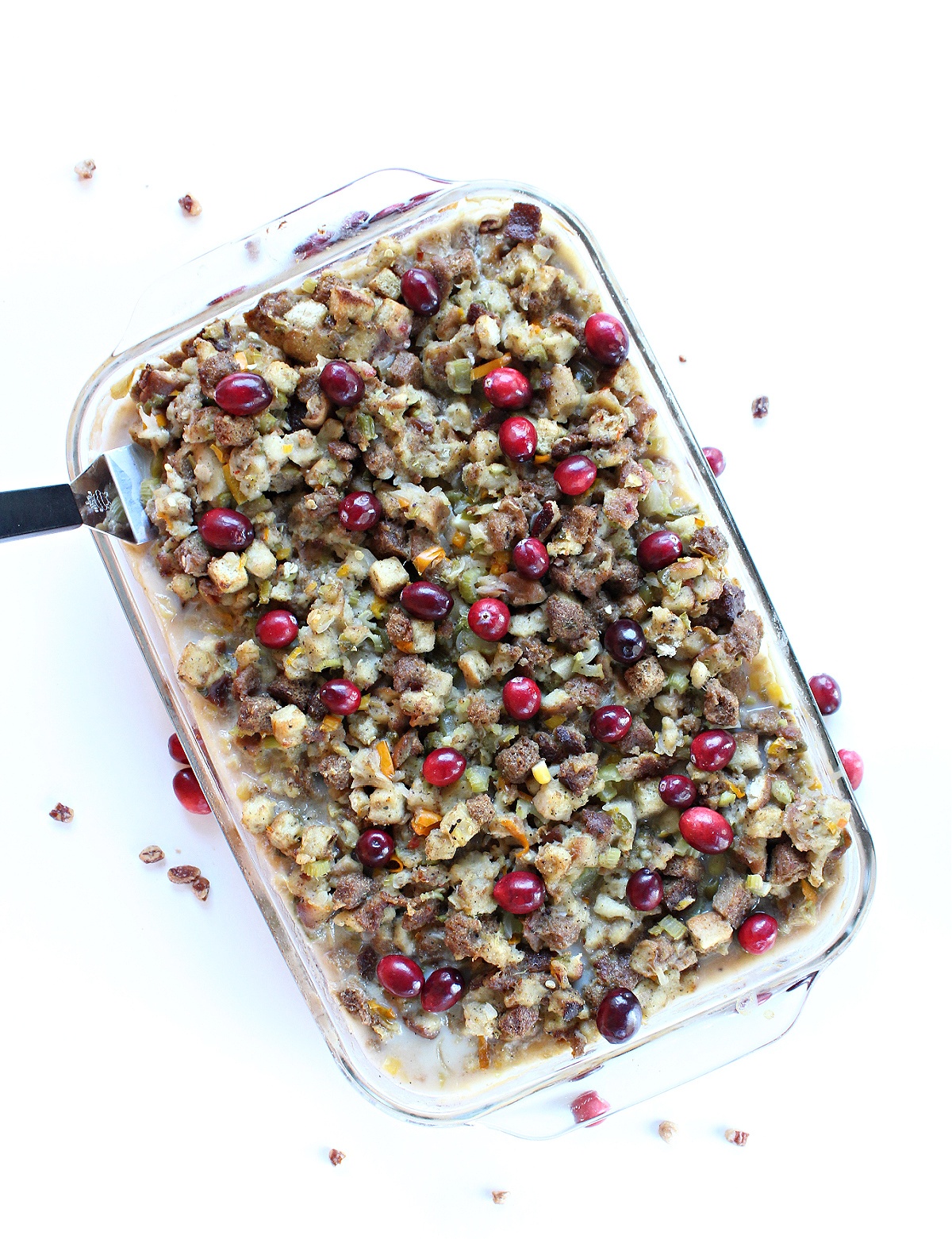 Now that we know how long your Thanksgiving leftovers are good for, let's get to the recipe that you are going to make to use them all up!
Here is my Thanksgiving Leftover Casserole recipe, be sure to Print It and Pin It so that you can make it again and again.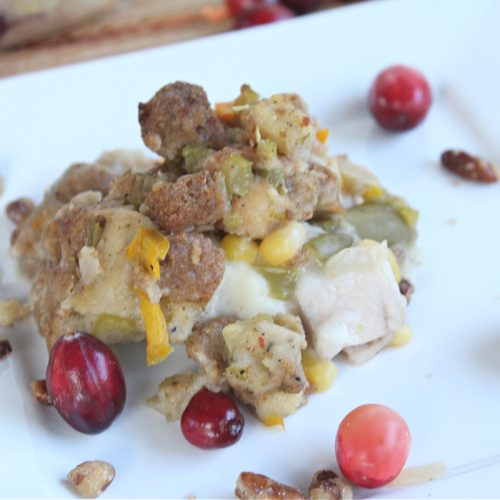 THANKSGIVING LEFTOVER CASSEROLE
Use those Thanksgiving leftovers in this delicious and easy casserole. Simply layer your leftovers into a baking pan and bake! And don't forget to serve with a cold glass of milk.
Print
Pin
Rate
Ingredients
4

cups

leftover turkey

diced or shredded

8

oz

cranberry sauce

approx. 1/2 can

2

cups

mashed potatoes

1

cup

green bean casserole

2

cups

corn

1 15 oz can

1

cup

gravy

3/4

cup

milk

5

cups

prepared

leftover stuffing
Instructions
Spray a 9×13 baking pan with cooking spray and set aside

In a medium bowl, mix the turkey and cranberry sauce

Add the turkey mixture to the baking pan

Layer on the mashed potatoes, use a spatula to spread them out evenly

Layer on the green bean casserole, use the spatula to spread it out evenly

Sprinkle on the corn over the green bean casserole

In the same bowl you used for the turkey and cranberry, add in the gravy and milk, stir well

Pour the gravy/milk mixture over the corn

Using a large spoon, add the stuffing as the final layer to the Thanksgiving Leftover Casserole

Cover and bake for 35-40 minutes or until warm throughout

Uncover and bake for an additional 5 minutes to brown the top

Top with candied pecans and fresh cranberries if desired

Serve with a cold glass of milk

Enjoy!
Nutrition
Calories:
213
kcal
|
Carbohydrates:
23
g
|
Protein:
16
g
|
Fat:
7
g
|
Saturated Fat:
1
g
|
Cholesterol:
43
mg
|
Sodium:
1071
mg
|
Potassium:
372
mg
|
Fiber:
4
g
|
Sugar:
9
g
|
Vitamin A:
204
IU
|
Vitamin C:
10
mg
|
Calcium:
72
mg
|
Iron:
2
mg

I hope you enjoy my Thanksgiving Leftover Casserole as much as we do!
I recommend serving my leftover casserole with a tall glass of cold milk. Milk contains nine essential nutrients and 8 grams of high-quality protein in every 8-ounce glass.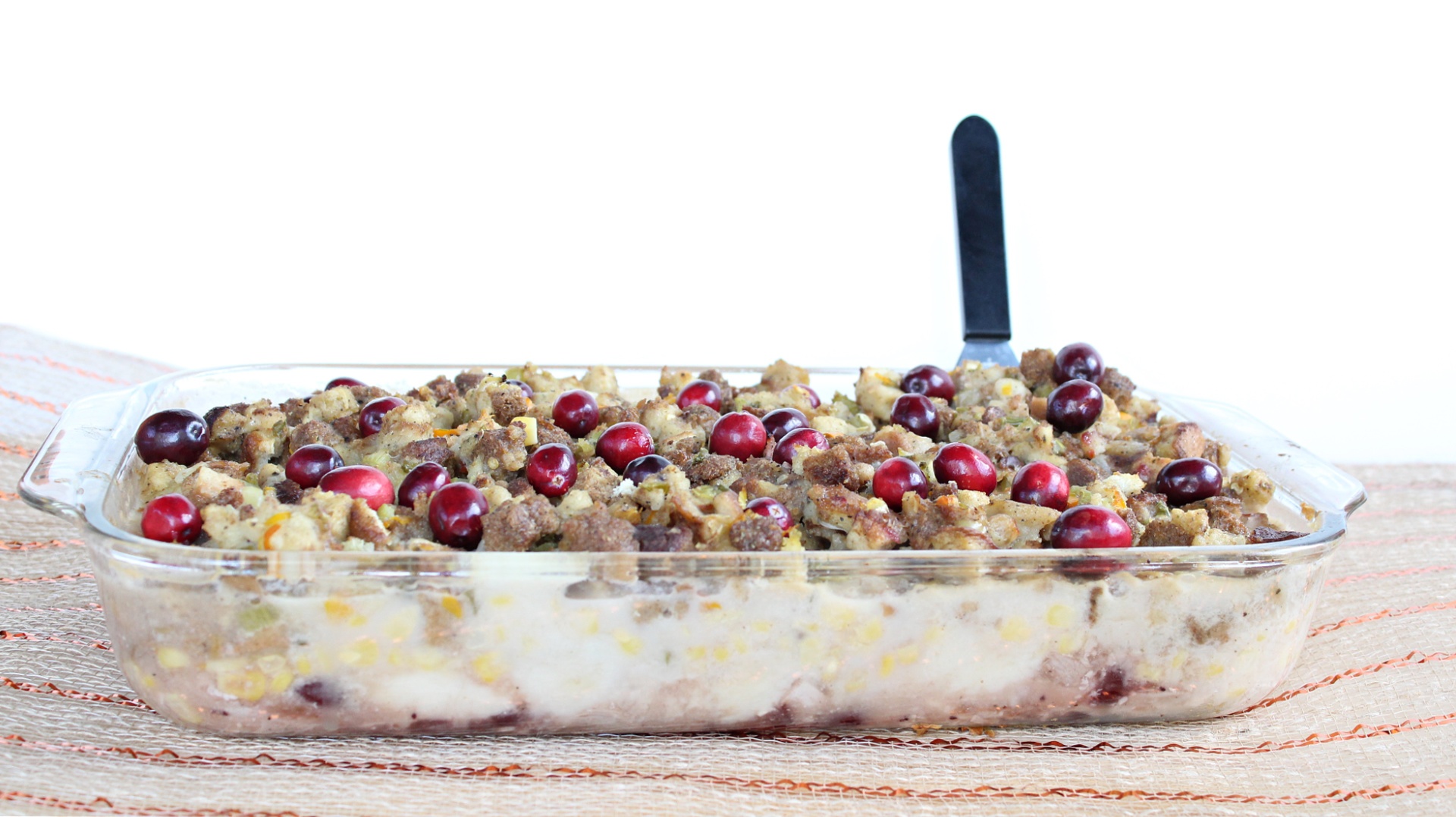 This recipe will fill your 9×13 baking pan, so we were actually able to eat it again… for leftovers 😉 Feel free to freeze leftovers for up to a month if you don't get the chance to eat it all and need a break from all that Thanksgiving deliciousness.
You can also half the recipe if you don't have as many leftovers. If you do half the recipe, use an 8×8 baking pan.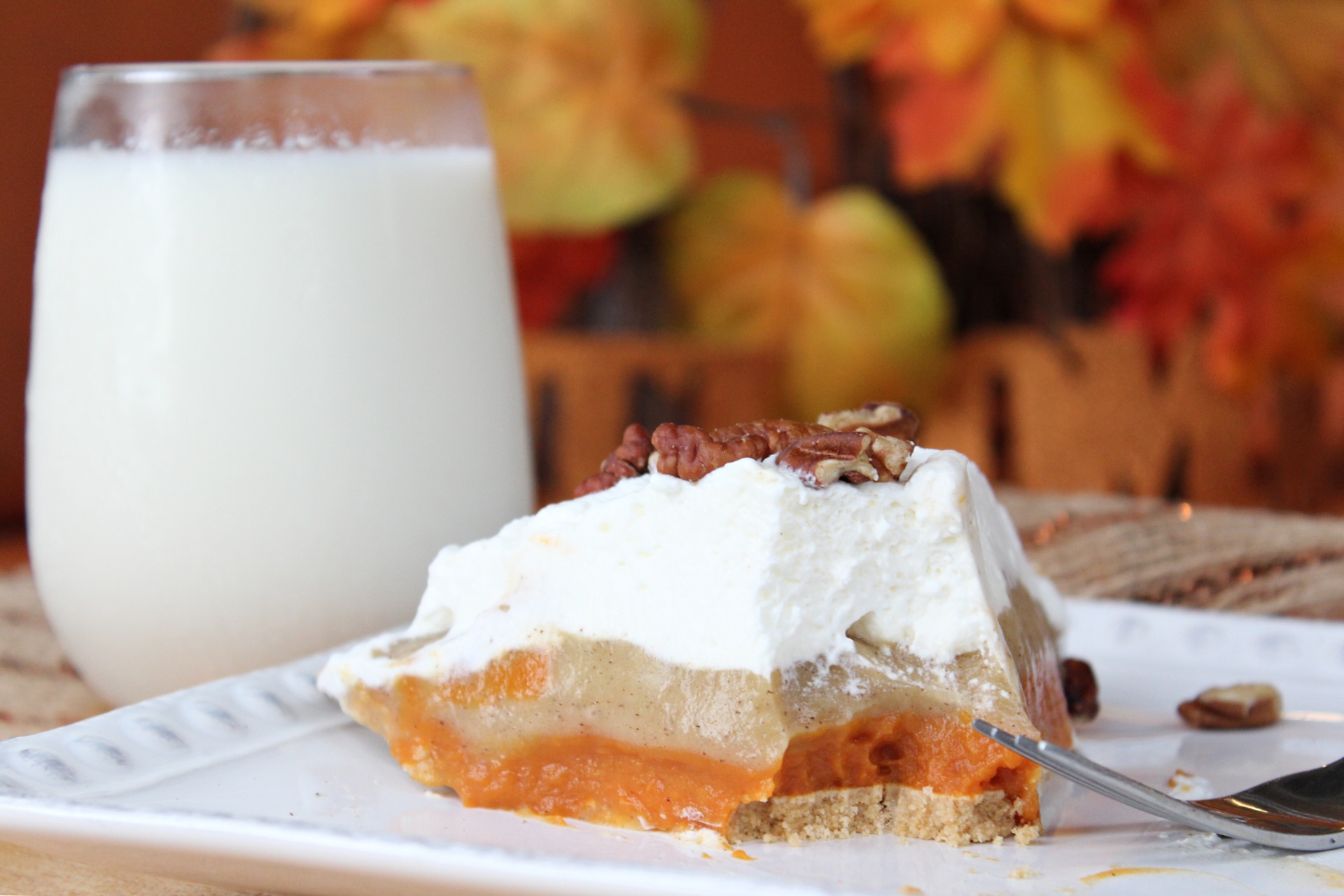 For dessert, make sure to serve this No Bake Triple Layer Pumpkin Spice Pudding Pie.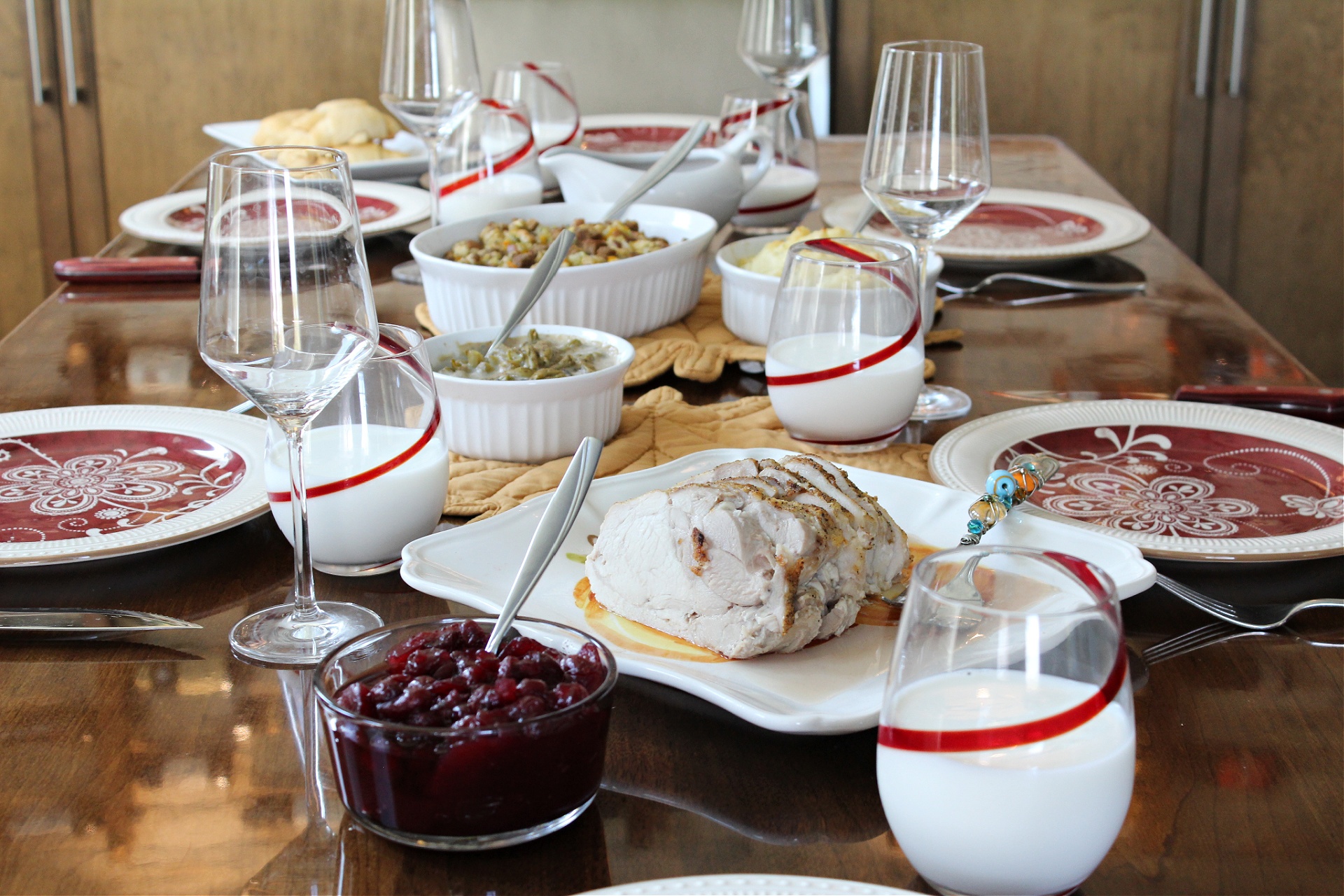 If you make a turkey and all the fixings at Christmas, you can, of course make this your Christmas Leftover Casserole.
What is one of your favorite ways to enjoy Thanksgiving leftovers?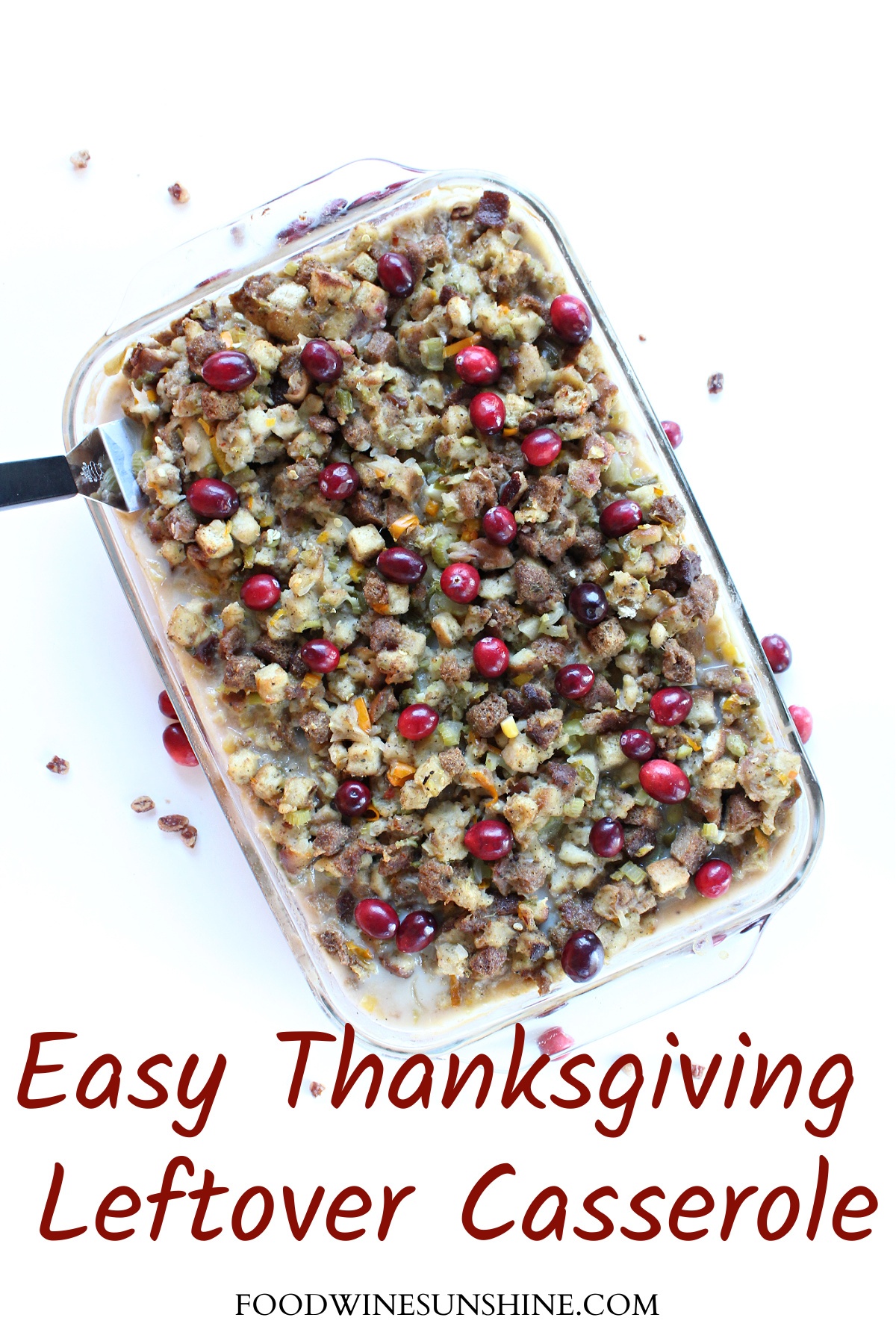 Be sure to check out Florida Milk for more dairy-licious recipes and follow on Instagram, Facebook and Pinterest.
And while you are at it, check out all the healthy recipes on Food Wine Sunshine and follow on me Facebook, Twitter, Pinterest and Instagram for more FOOD WINE AND SUNSHINE.