(Last Updated On: March 3, 2021)
Here are 5 easy and healthy protein smoothies that are an excellent addition to your meal plan. Grab these smoothie recipes today and enjoy! While this post is sponsored by Florida Dairy Farmers, all opinions and my love of dairy and cocktails are my own.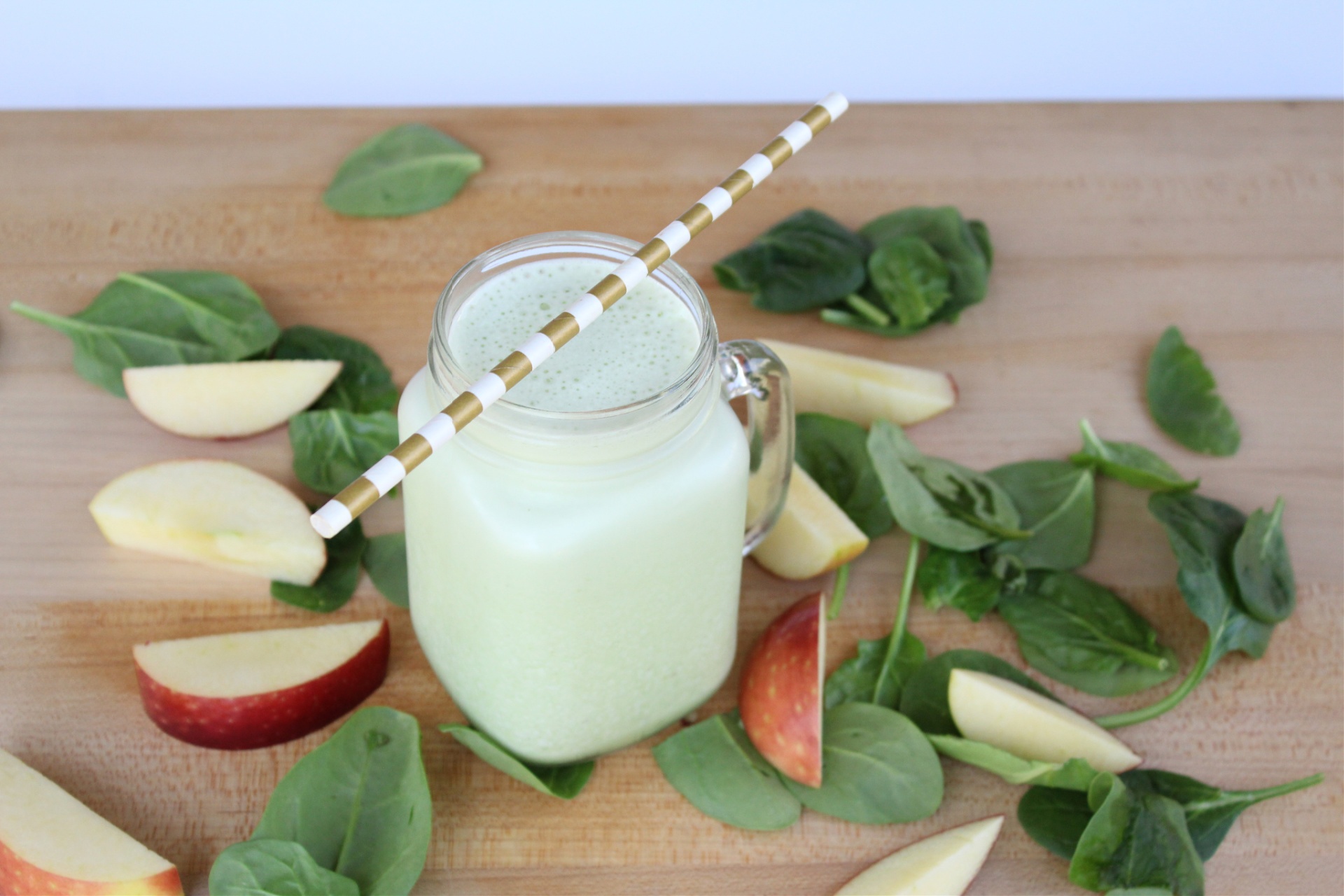 5 Undeniably Dairylicious Healthy Smoothie Recipes
Smoothies can be a healthy addition to your day. Protein smoothies are also very easy to make and take with you on-the-go. But what makes a smoothie a healthy meal option? Smoothies should have three main ingredients in them to ensure you are getting the most amount of nutrients: fruits, vegetables, and protein.
Adding fruit to your smoothie is definitely the easiest way to make your smoothie taste sweet and delicious; however adding too much fruit will actually be like adding a lot of extra sugar to your day. I recommend balancing the fruit with vegetables. In fact, I recommend the same amount of servings of fruit and vegetable, or even 2 servings of vegetables to every one serving of fruit.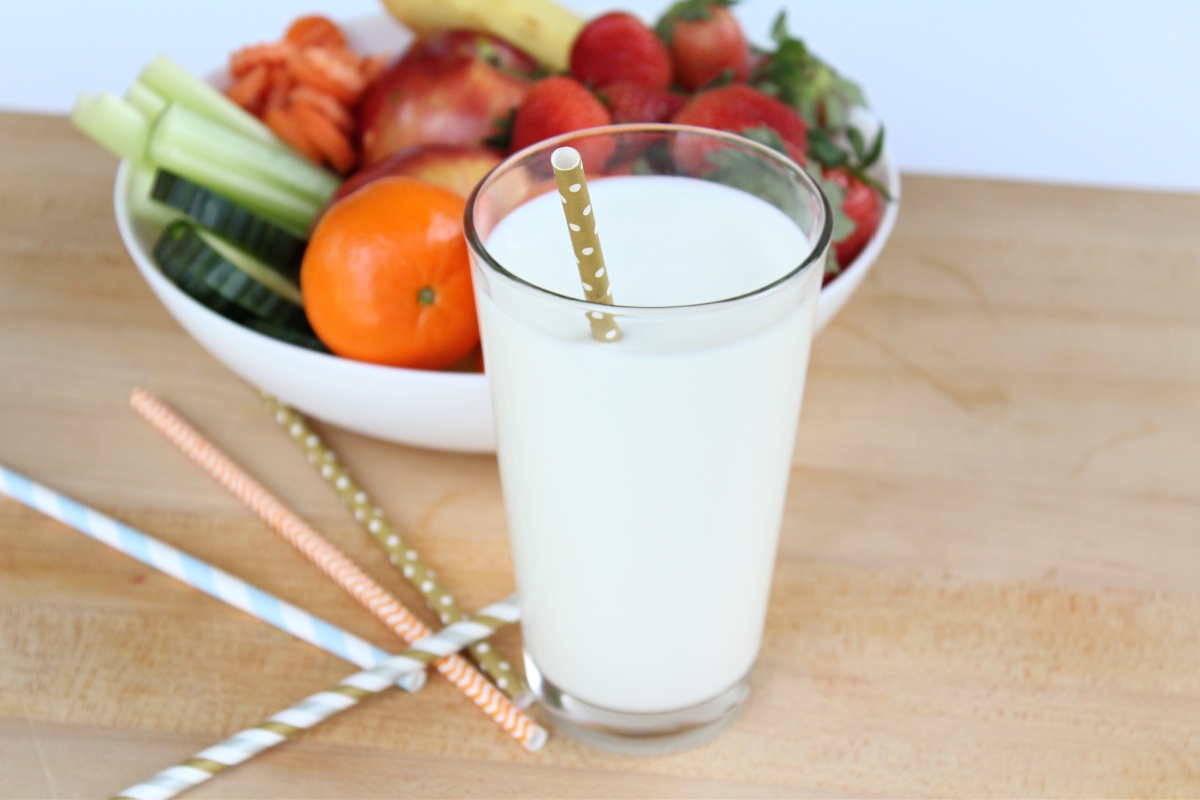 Having protein in your smoothie not only helps you stay fuller longer, but also gives your body the nutrients it needs. All dairy milk has nine essential nutrients and 8 grams of high-quality protein in every 8-ounce glass. That's why in 4 out of the 5 healthy smoothies listed below I used a full cup of milk, so you are not only getting all the nutrients from the fruit and vegetables, but also the full serving of milk. Here are the 9 nutrients that are found in all dairy milk: Protein, Calcium, Riboflavin, Niacin, Phosphorus, B12, pantothenic acid, vitamin A, vitamin D.
If you like to exercise like I do, you will be happy to know that the high-quality protein found in milk serves as an energy source and helps build and repair muscle tissue. This makes milk and my healthy smoothie recipes a great post workout drink.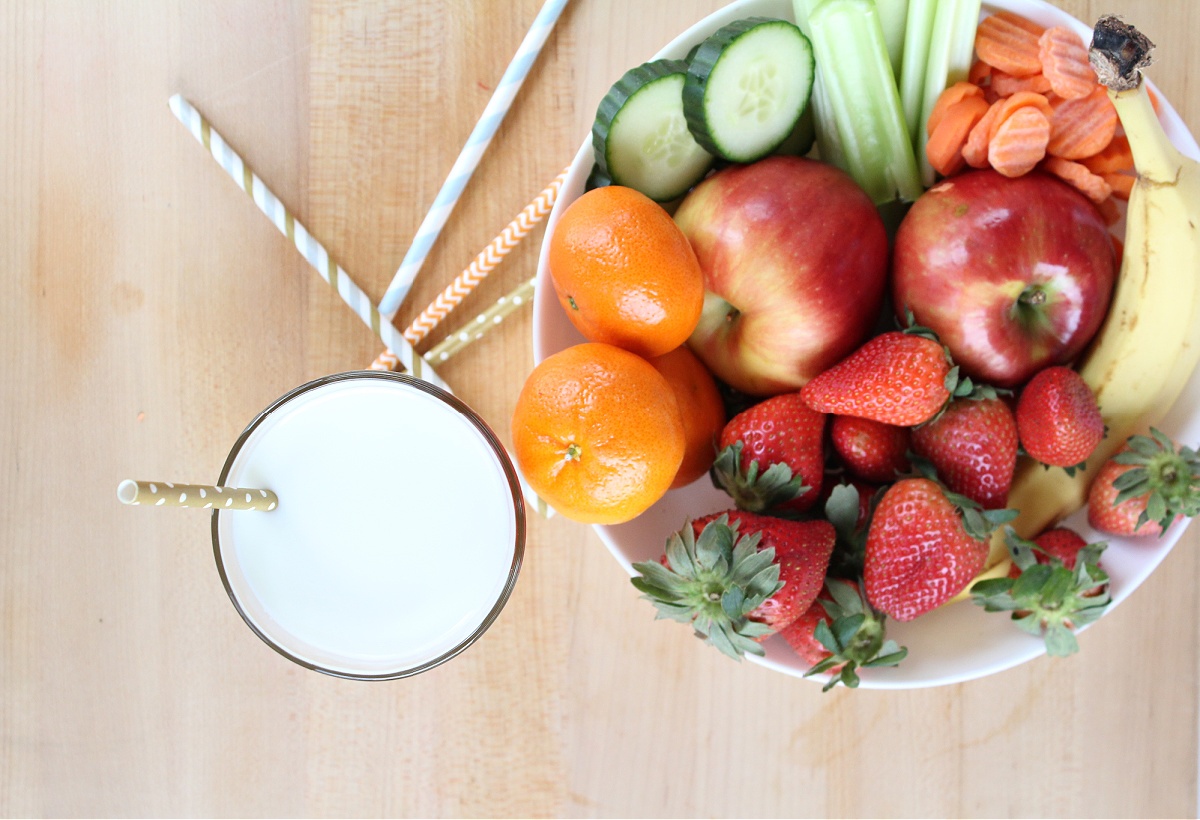 I used Florida Dairy in my healthy smoothie recipes because I love Florida Milk and our Florida dairy farmers! But, how do you know if you are buying Florida Milk?
Each container of milk is identified with a 5 digit number, if those first two numbers are 12, then your milk was purchased here in Florida,12 is state code.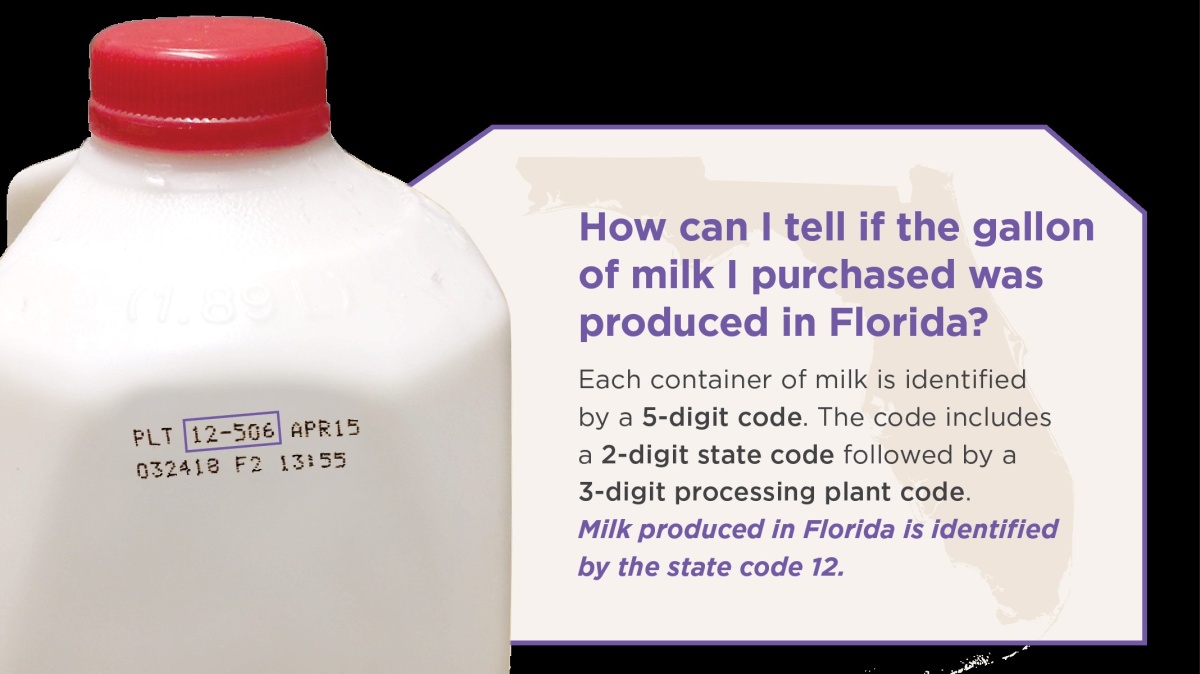 The other healthy smoothie recipe I created is made with non fat Greek yogurt, which is also loaded with protein and dairy.
The first healthy smoothie recipe I have for you is my Apple Spinach Smoothie.
Here are some of the health benefits of apples:
Besides the saying "An apple a day keeps the doctor away" of course! Apples are an excellent source of fiber, fiber will help you stay fuller longer and help aid in digestion.
Apples can help support a healthy immune system. A healthy immune system can mean a healthier you.
Apples are a good source of antioxidants and vitamin C.
Here are some of the health benefits of spinach:
Spinach is low in carbs and high in fiber.
Spinach has high amounts of carotenoids, vitamin C, vitamin K, folic acid, iron, and calcium.
Spinach has been said to promote eye health, reduce oxidative stress, regulate blood pressure, and help fight cancer.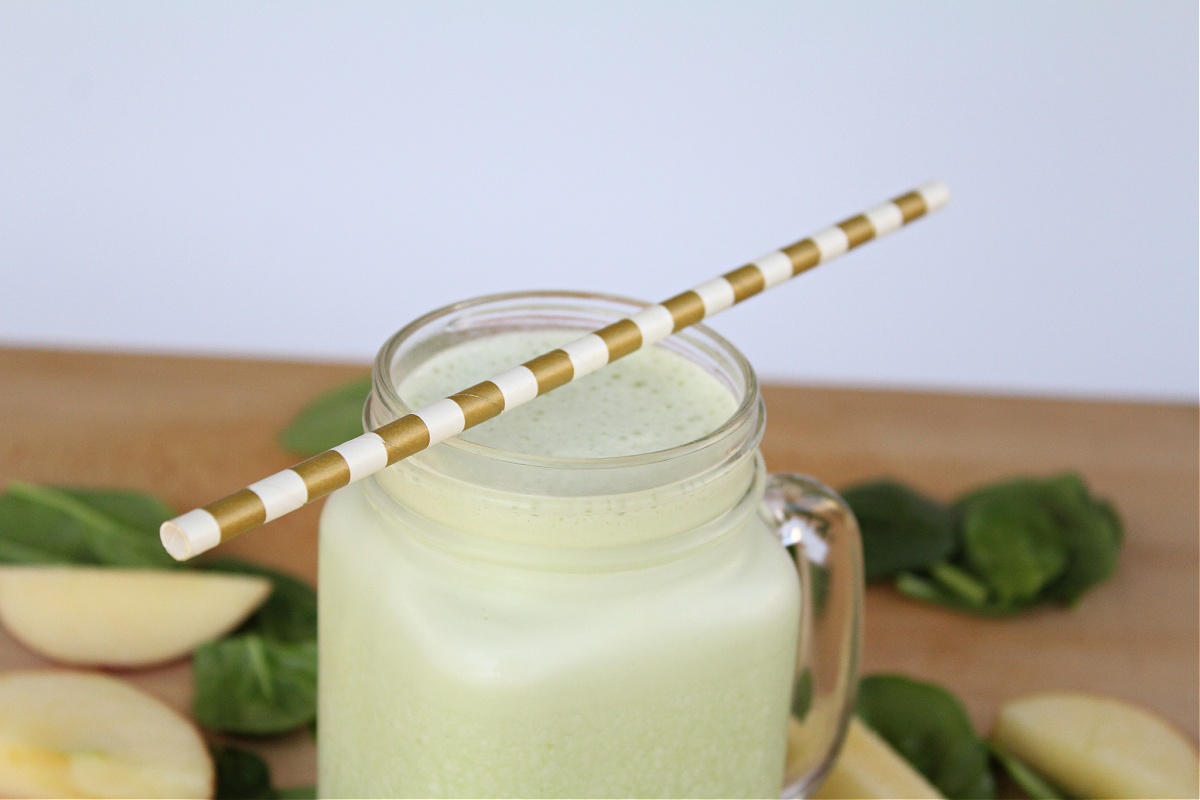 Now, here is my Simple Apple Spinach Smoothie recipe, be sure to print it and pin it so that you can make it again and again. It's a tasty way to start your day!
My next healthy smoothie recipe has an ingredient that I don't use all that often in my smoothie creations, celery. But when used in conjunction with sweet strawberries, it's actually quite delicious. Strawberries are currently in season here in Florida, so I love using strawberries in smoothies when I can, plus they are absolutely delicious. Not to mention great for us.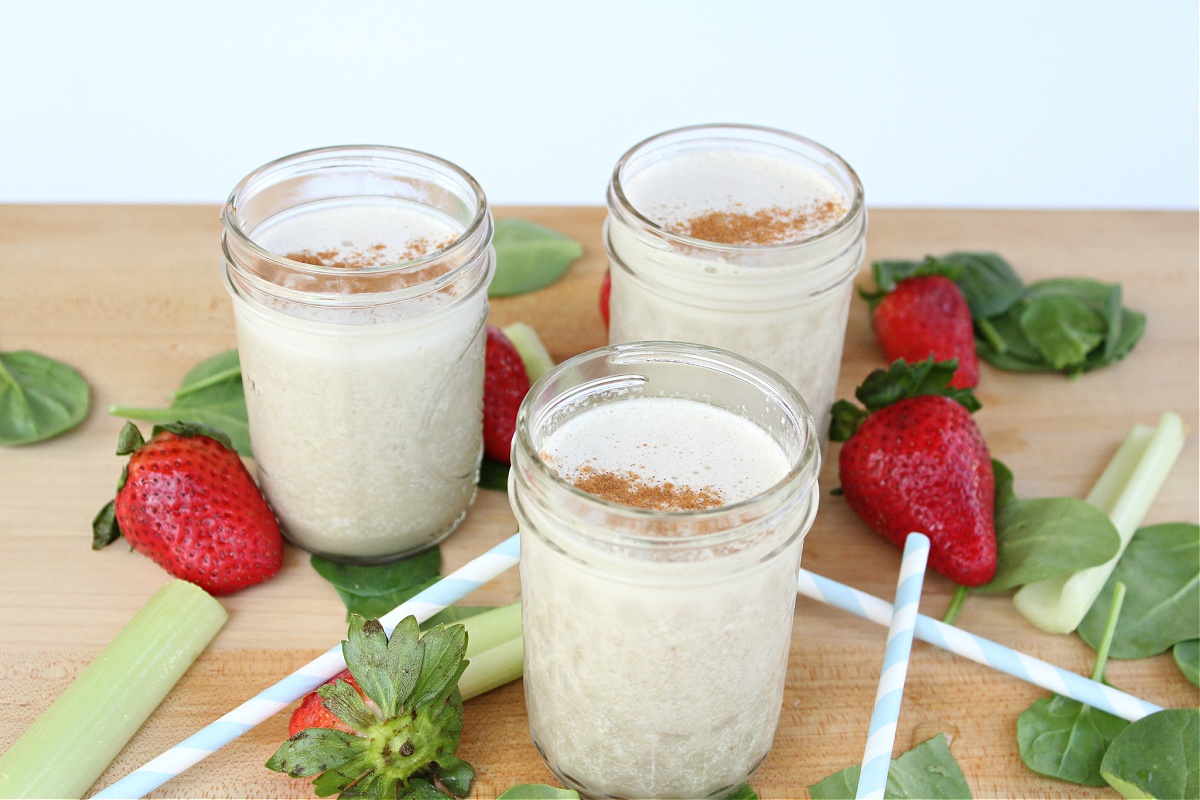 In fact, here are just a few of the health benefits of strawberries:
Strawberries are filled with potassium which may help protect against heart disease.
Strawberries are also packed with Vitamin C, which most of us know is great for boosting our immunity.
These beautiful red berries are also high in fiber.
Here are a few of the health benefits of celery:
Celery is incredibly low in calories, it has just 10 calories per stalk!
Celery is a good source of antioxidants.
Containing approximately 25 anti-inflammatory compounds, celery can offer protection against inflammation.
Made of high amounts of water, celery has been proven to aid in digestion.
Celery has vitamins C, A, and C, plus minerals like folate and potassium.
Did you know celery had so many health benefits?!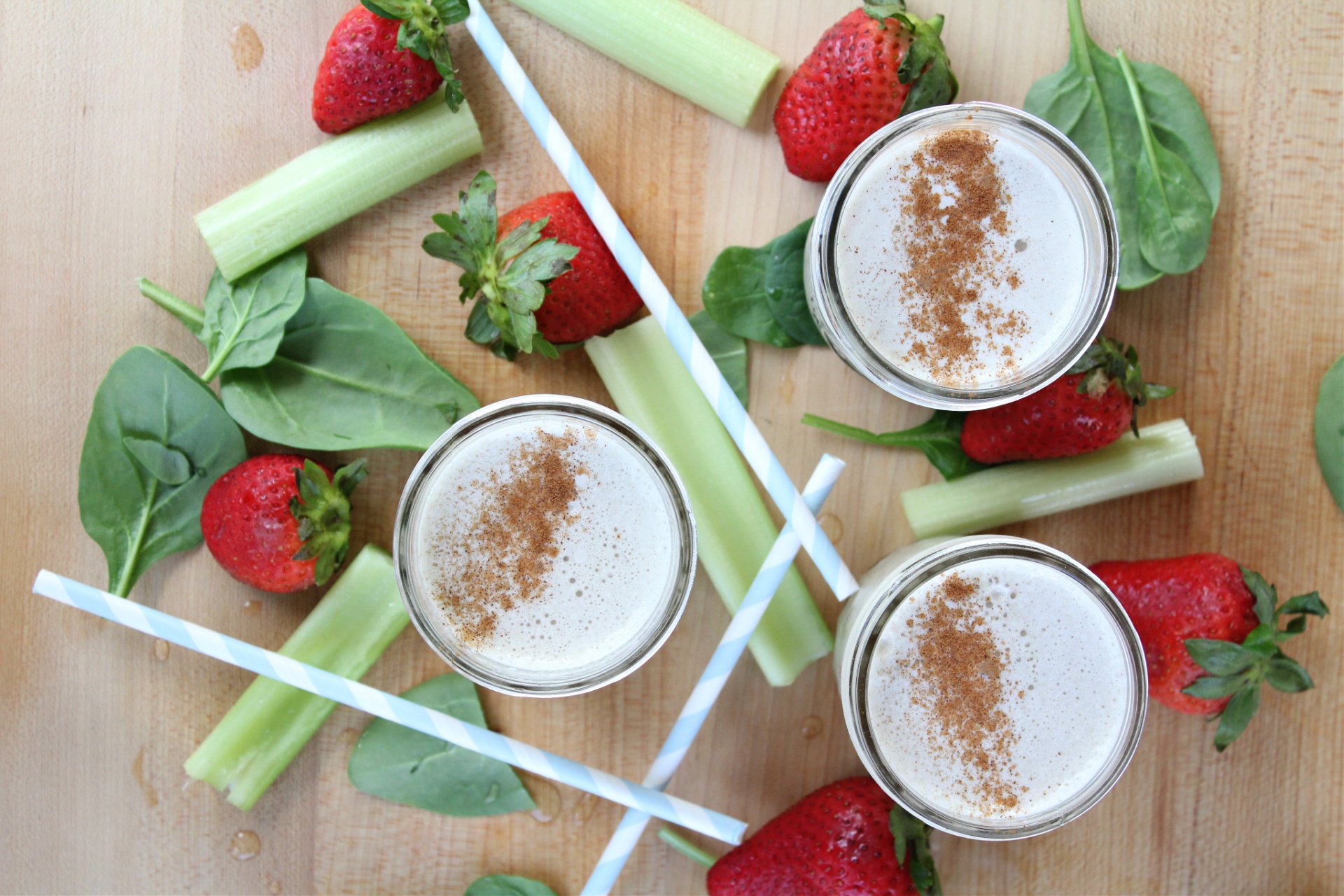 Now here is my healthy smoothie creation that has strawberry, spinach, celery, and milk.
I love bananas as they are loaded with potassium, which I find my body craves after a good workout. That's my this next smoothie has a banana in it! It also has carrots, spinach and non fat plain Greek yogurt.
I have already gone over the health benefits of spinach, but I do want to point out the health benefits of bananas and carrots so you can see why this smoothie recipe is a healthy smoothie recipe.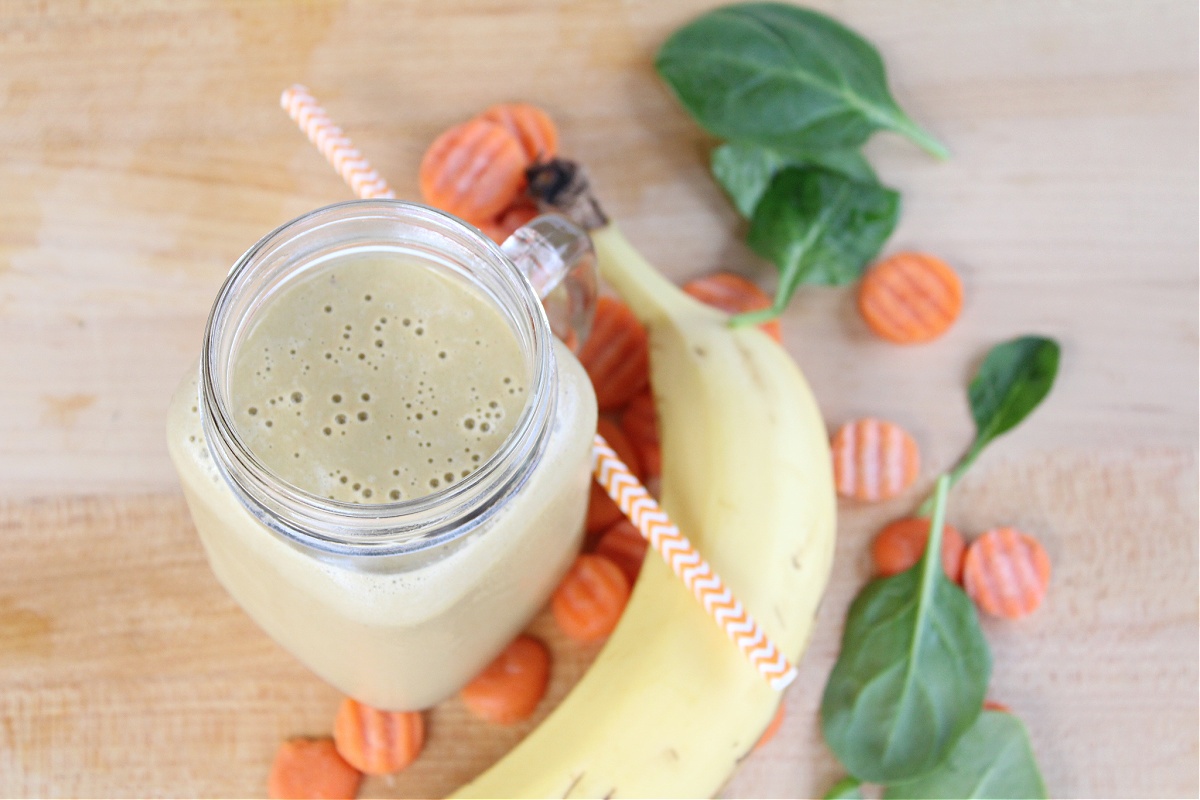 Health benefits of bananas:
Bananas have a decent amount of fiber, potassium, and antioxidants.
A whole banana only has 105 calories.
Studies have shown that bananas can help moderate blood sugar levels after meals.
Bananas are an excellent fuel for endurance exercise.
Health benefits of carrots:
Carrots are extremely low in fat.
Carrots are a great source of biotin, potassium, and vitamins A, K1, and B6.
Carrots are also a good source of beta carotene and lutein.
Eating carrots can improve eye health.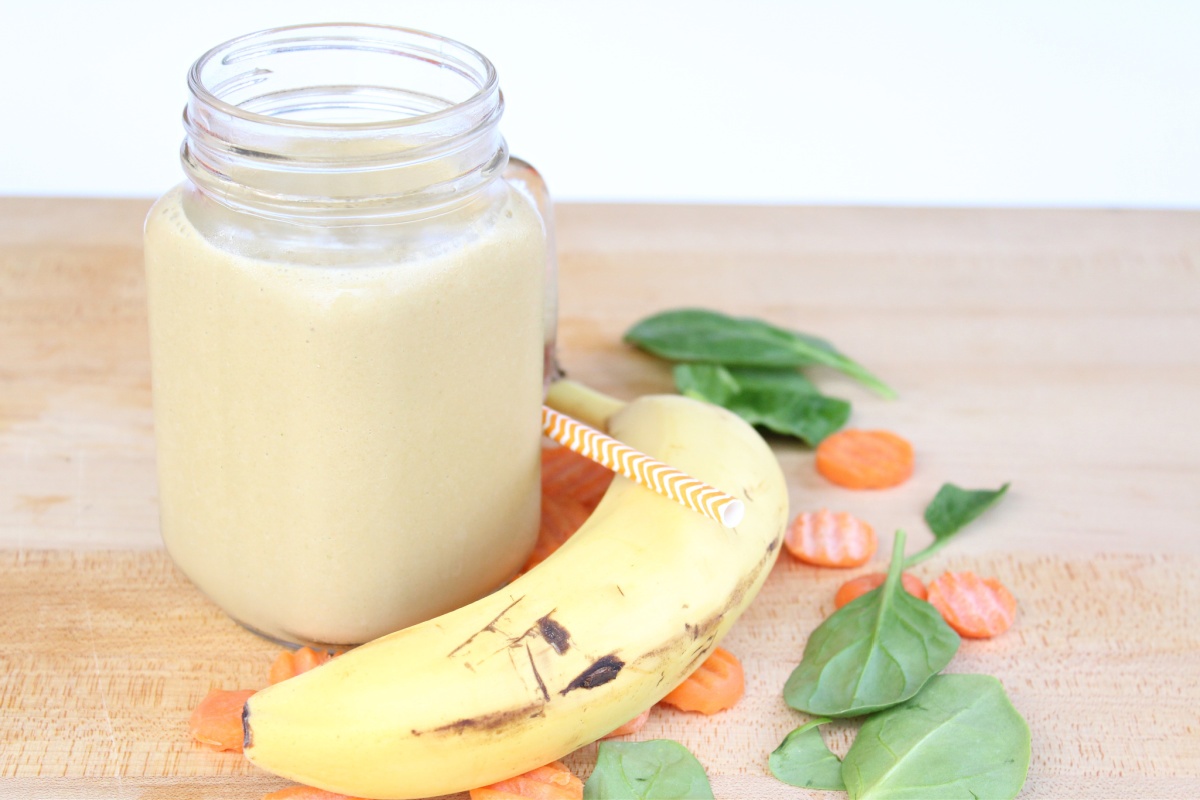 Here is my Banana Carrot Green Smoothie recipe, don't forget to print and pin this one too!
Ah, blueberries, so tiny yet so good for us! That's why I love using blueberries in smoothies. Not only are they flavorful and they give your smoothie that beautiful color, but they are very healthy.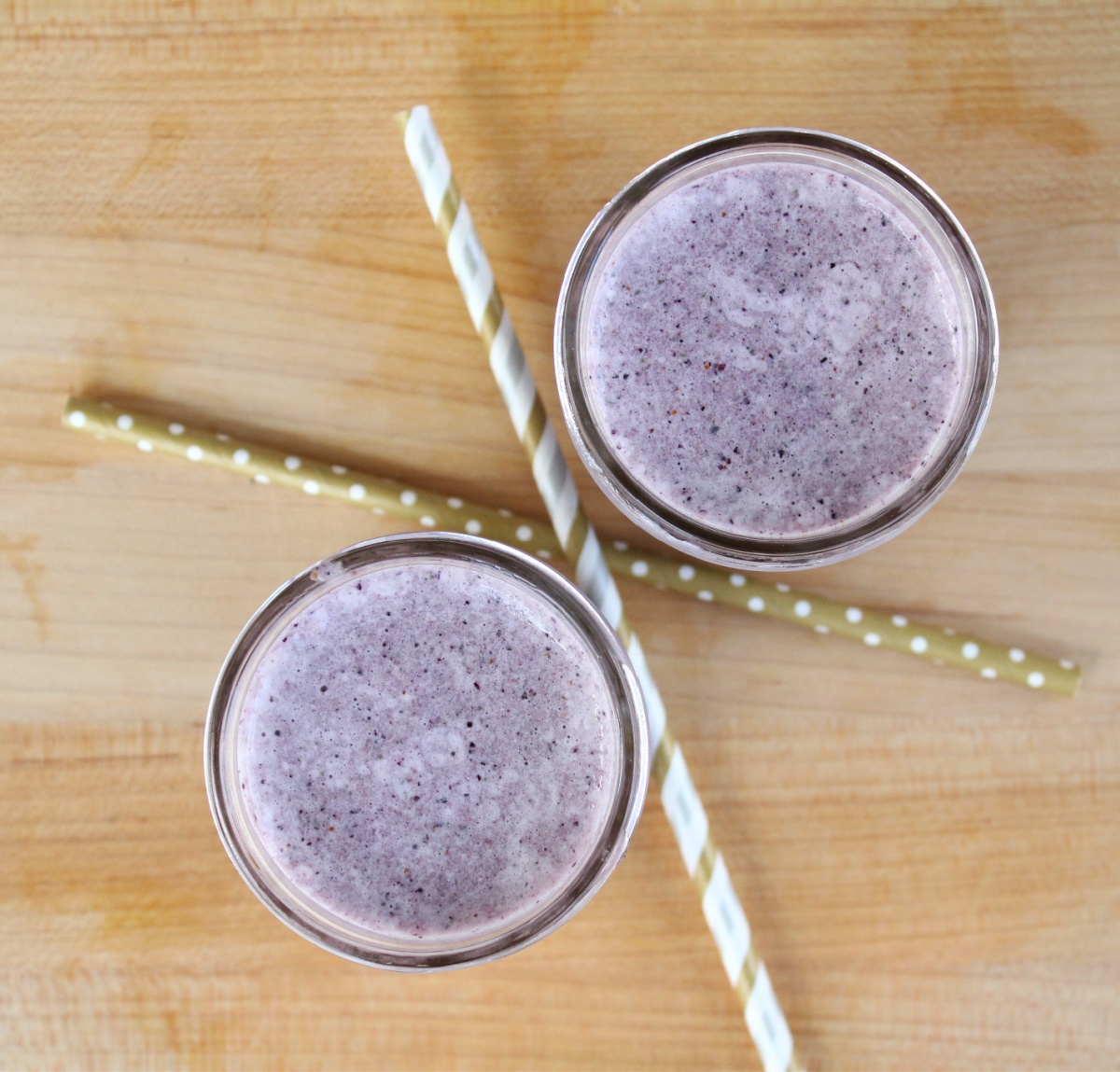 Here are a few of the health benefits of eating blueberries:
Just one serving of blueberries will provide you with 25% of your daily Vitamin C requirements.
Blueberries are low in fat, you can eat a whole cup of blueberries for only 80 calories.
Blueberries are high in fiber and are a great source of manganese.
Here are some of the health benefits of cucumber:
Cucumbers are very high in water, making them also very low in calories.
Cucumbers are loaded with important vitamins, minerals, and antioxidants.
You will also find fiber in cucumbers, which will help aid digestion and help keep you fuller longer.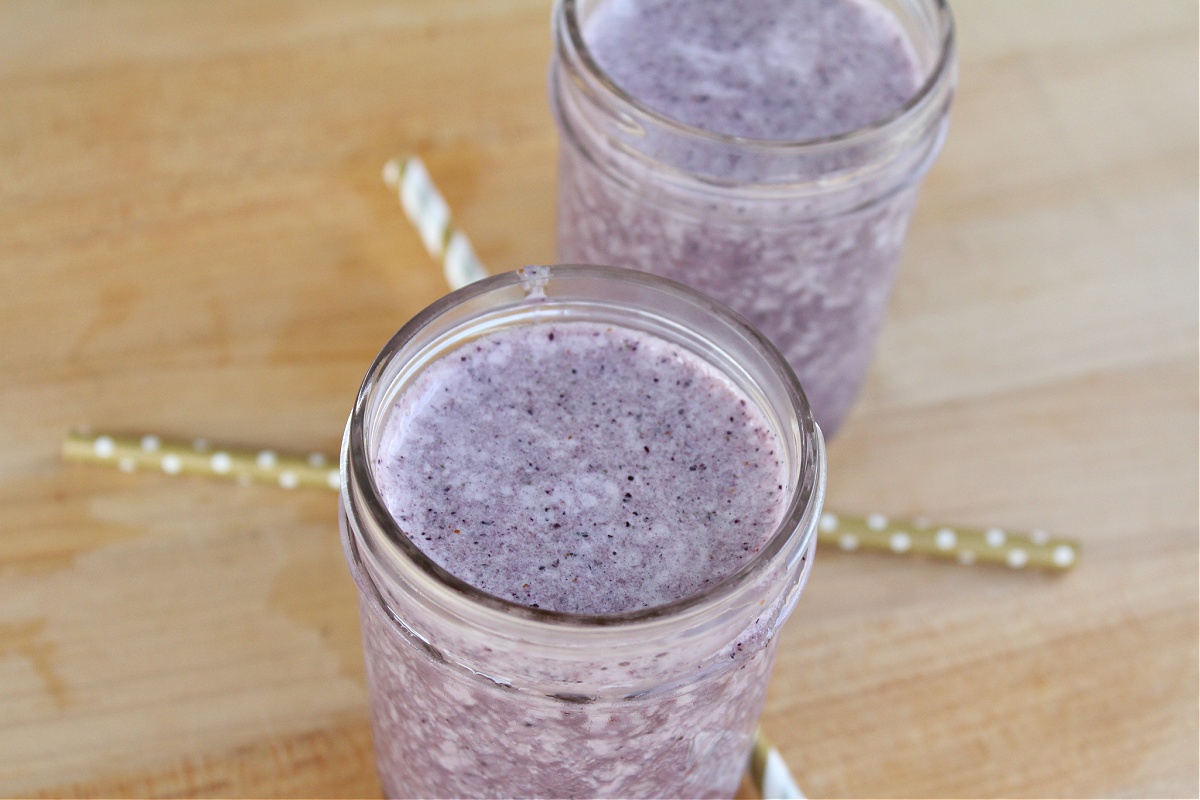 Alright, let's make my Blueberry Cucumber Carrot Protein Smoothie.
This next smoothie recipe took me pack to my childhood. Remember those creamsicle popsicles? I love the combination of orange and milk and this smoothie recipe is way healthier than a popsicle or creamsicle milkshake.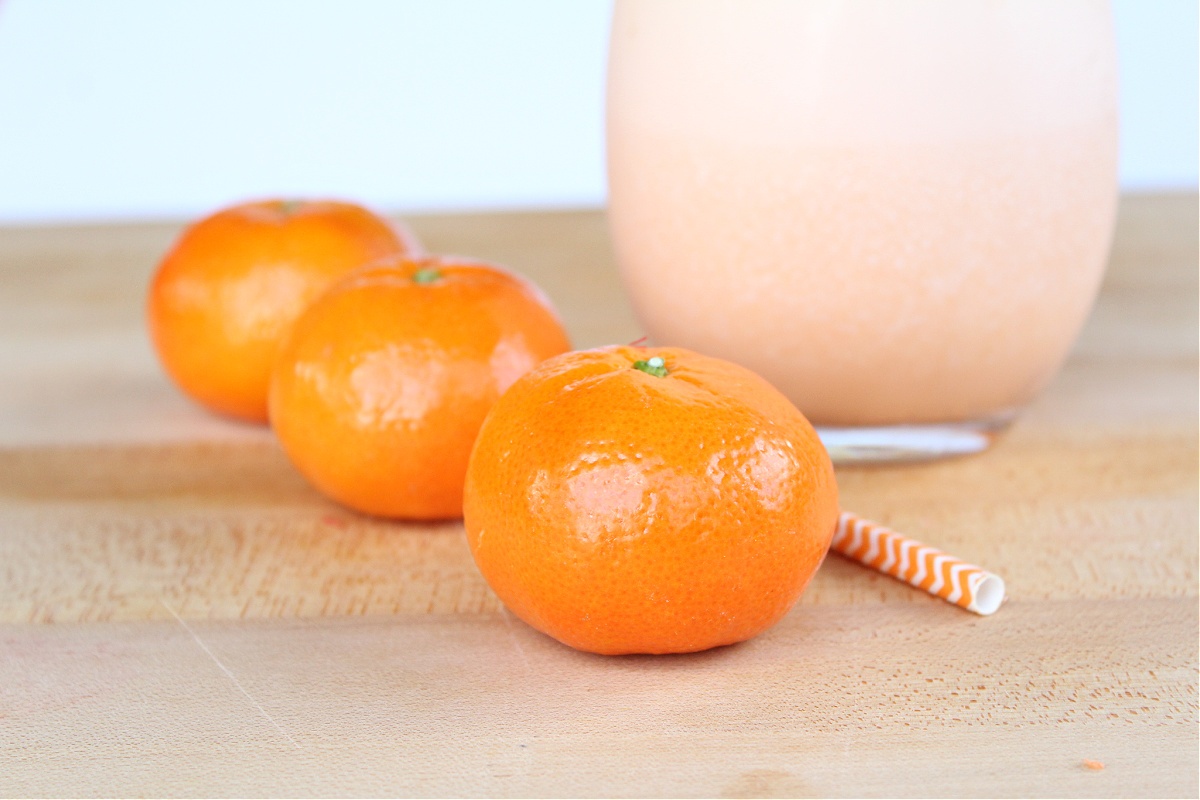 I have already shared the health benefits of carrots, celery and milk so now I wanted to over over some of the health benefits of mandarins.
Here are a few of the health benefits of mandarins:
These little punches of citrus are loaded with vitamin C, fiber, and other essential nutrients.
Mandarins are also high in antioxidants.
Citrus can benefit heart health by improving cholesterol levels and lowering blood pressure.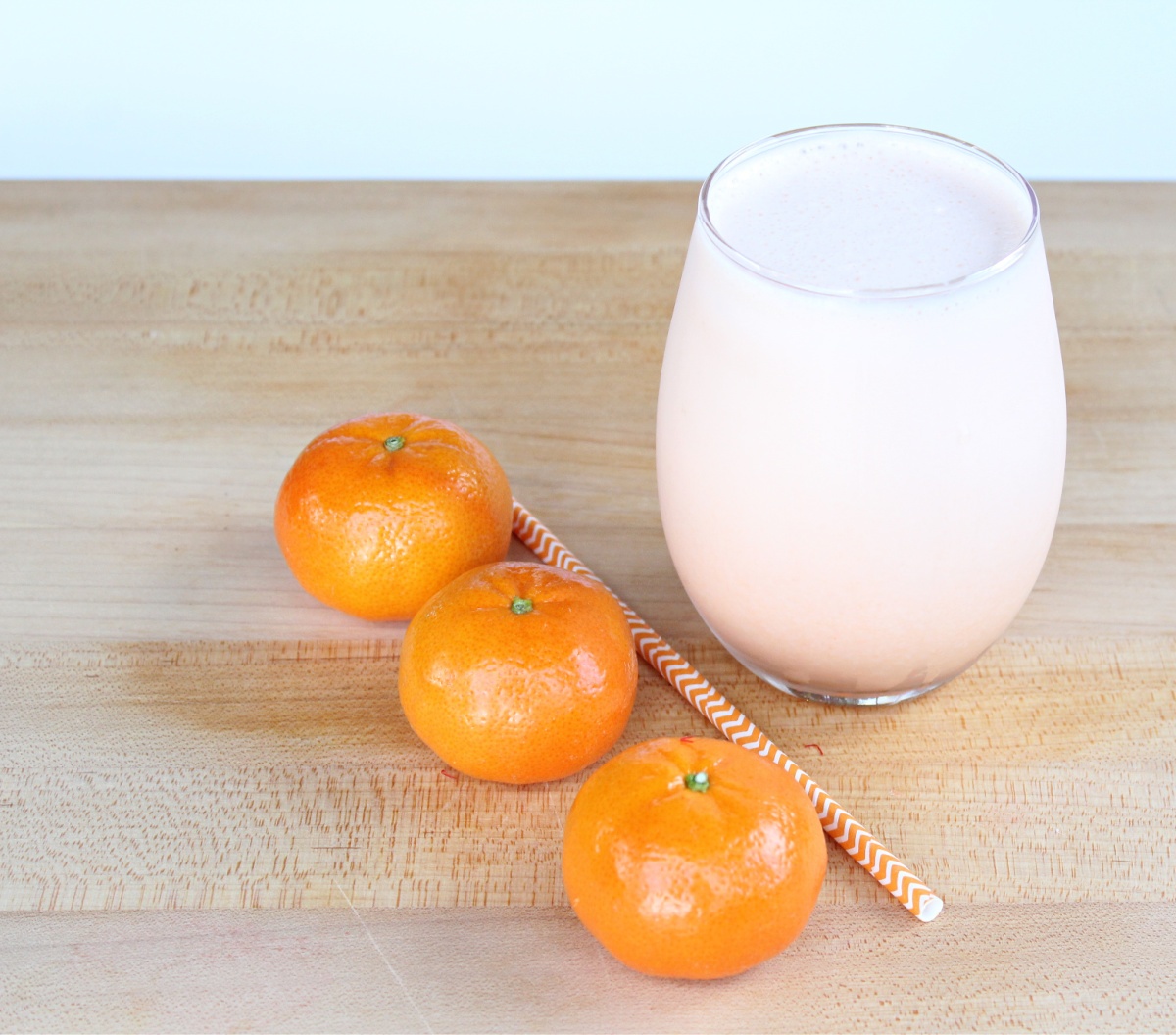 Now, here is my Healthy Creamsicle Smoothie recipe. Feel free to print it and pin it so that you can make this delicious smoothie again and again.
I hope you enjoy these dairy-filled healthy smoothie recipes as much as I do!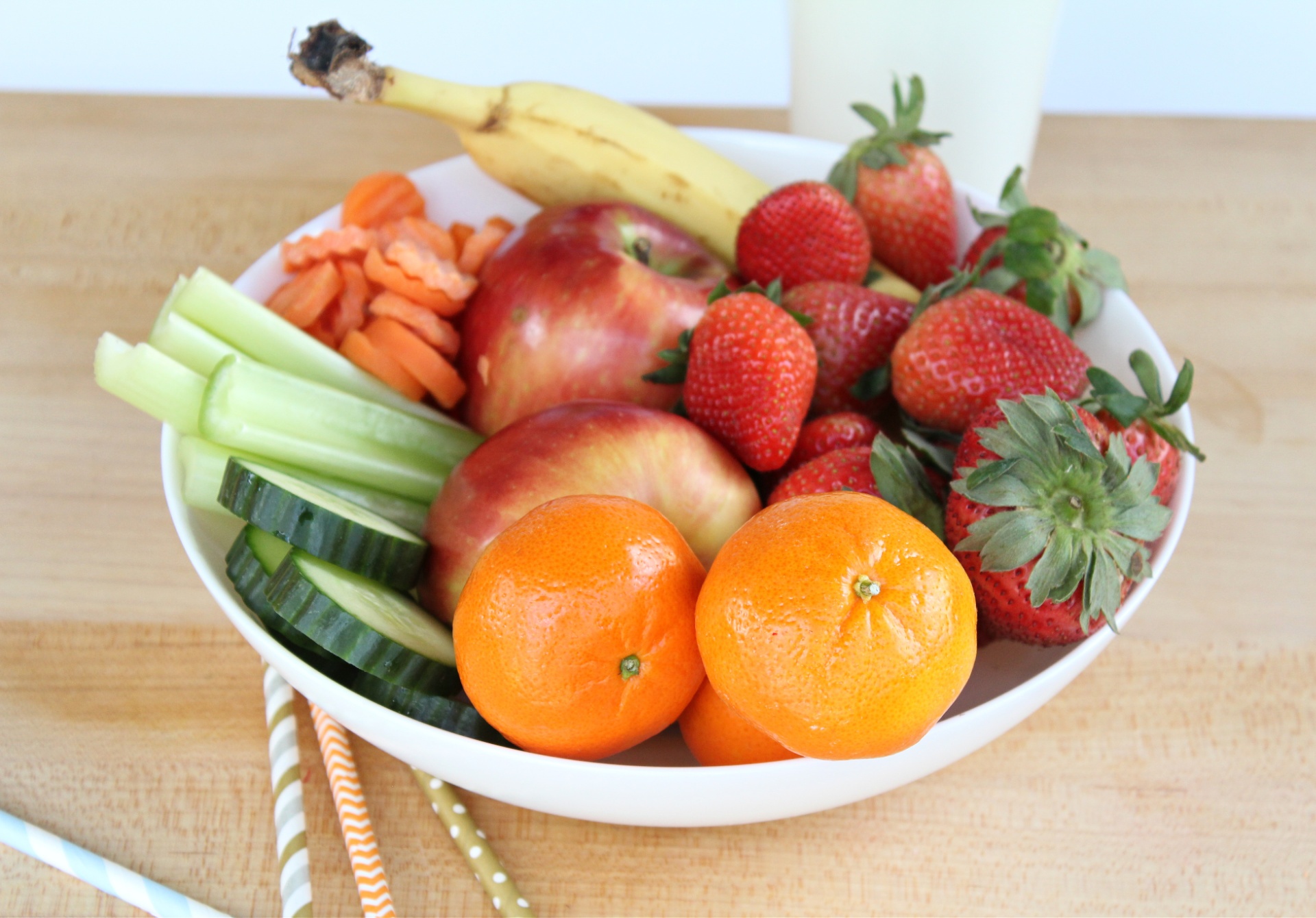 Do you use dairy in your protein smoothies? What is one of your favorite protein shake recipes?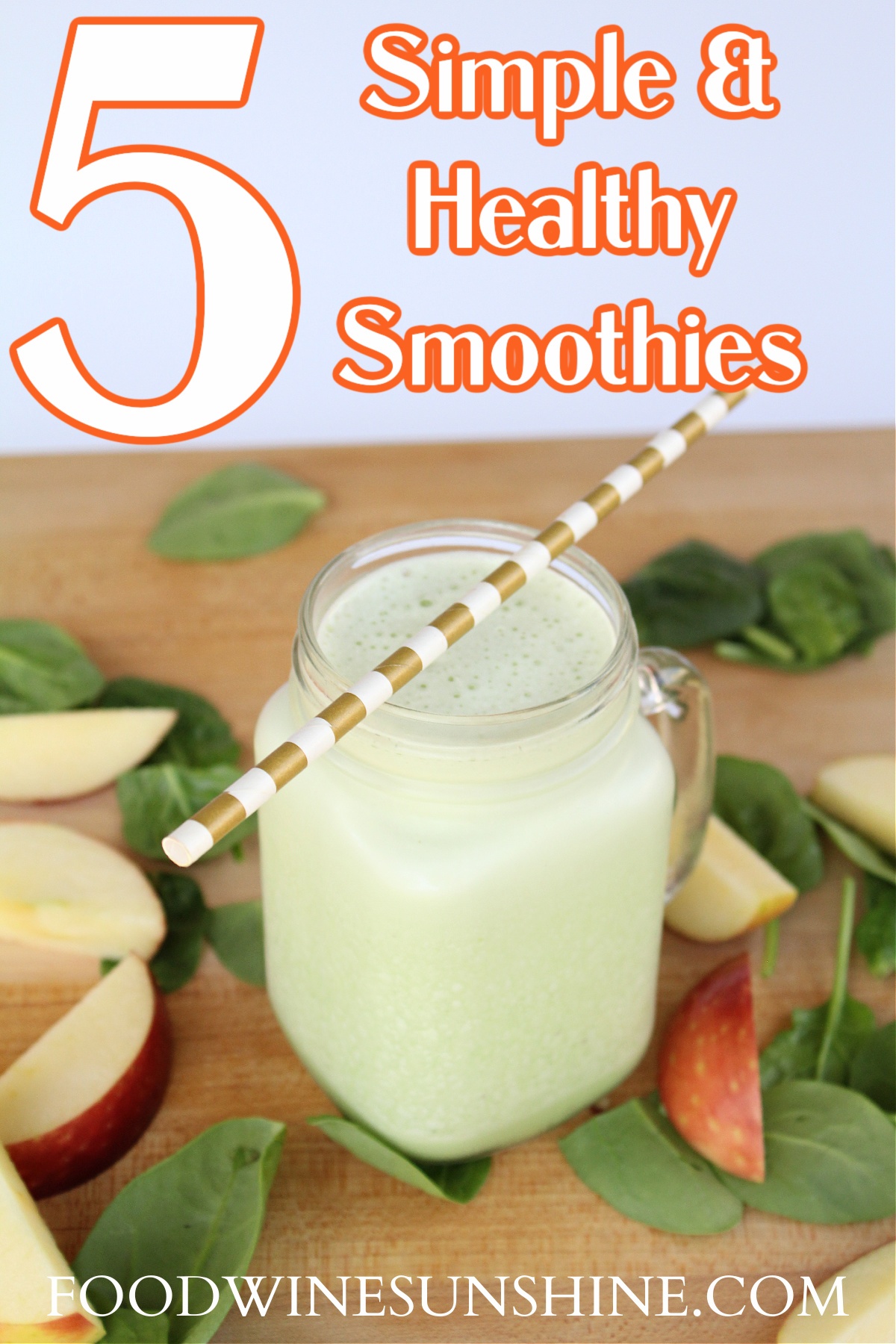 Be sure to check out Florida Milk for more dairy-licious recipes and follow on Instagram, Facebook and Pinterest.
And while you are at it, check out all the healthy recipes on Food Wine Sunshine and follow on me Facebook, Twitter, Pinterest and Instagram for more FOOD WINE AND SUNSHINE.