(Last Updated On: March 2, 2021)
Strawberries are sweet and are loaded with vitamins and nutrients, making them an excellent addition to your smoothie recipes. Here are sensational strawberry protein smoothies you must try at home.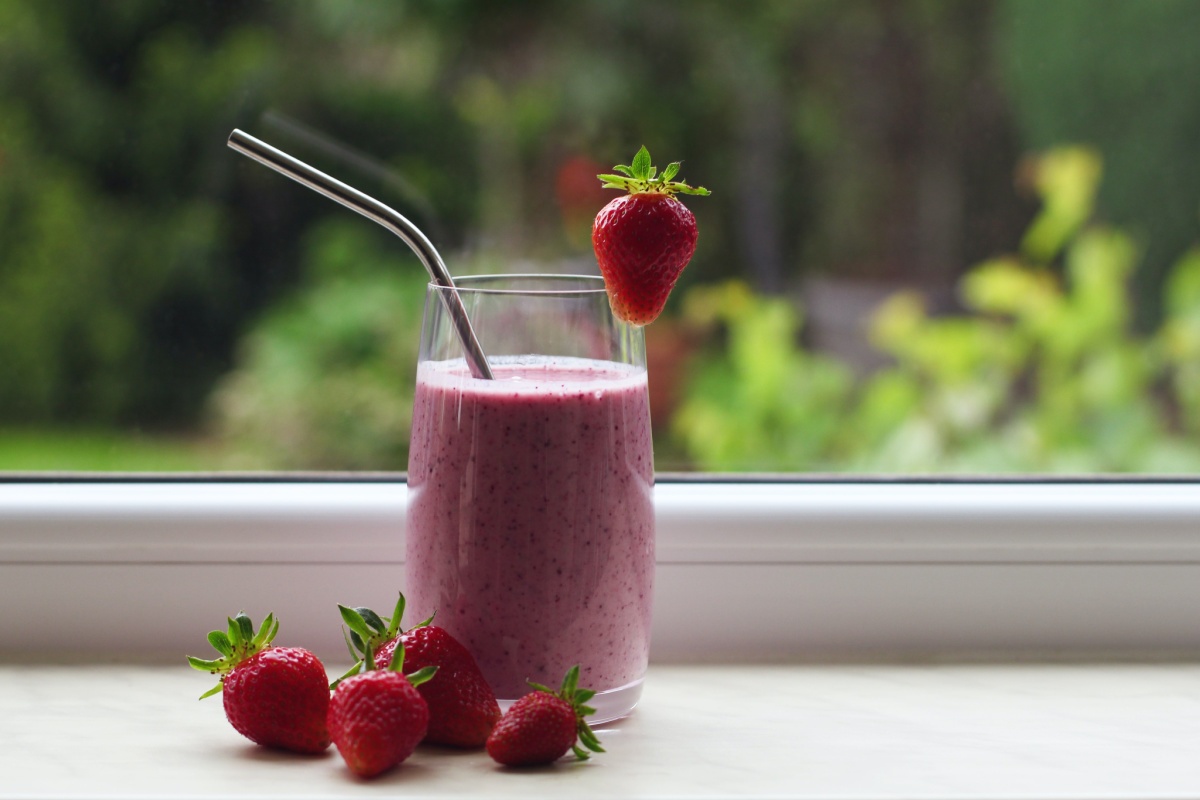 5 Sensational Strawberry Smoothies
If you know me you know that I love starting my day off with a good smoothie. I always make sure to incorporate both fruits and vegetables into mine to help me ensure I am getting my daily nutrition in!
I wanted to compile a few of my favorite Strawberry Smoothies from the blog so you have one easy place to find all of these tasty and healthy smoothie recipes! Better yet, I wanted to include some great benefits that can help you feel great about creating these Strawberry Smoothie recipes at home!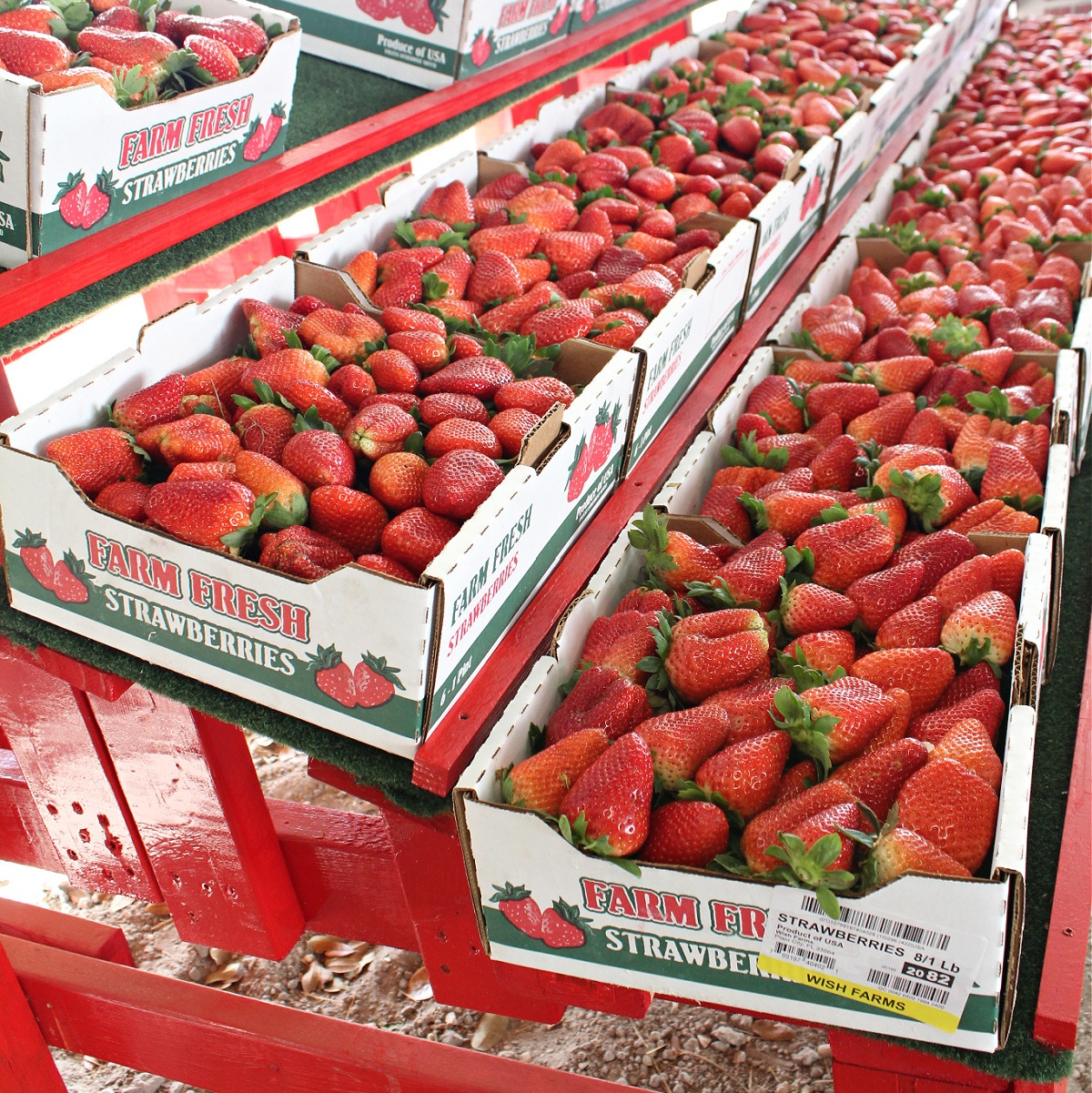 Healthy Benefits of Strawberries
Not only are these little red juicy berries super flavorful, but they are an awesome little power fruit that can help protect your heart! Strawberries are loaded with potassium which can help protect against heart disease. They are also packed with Vitamin C which has a nutrient that can help reduce certain stress.
Strawberries are also loaded with Fiber which we all know is great for your digestive system. Eating high fiber fruits and vegetables help fight against diseases such as colon cancer and constipation!
Another amazing benefit is that strawberries are loaded with Vitamin C which most of us know is great for boosting our immunity and helping to fight off common colds and flu. Just 1 cup of strawberries contains 100% of your daily intake of Vitamin C.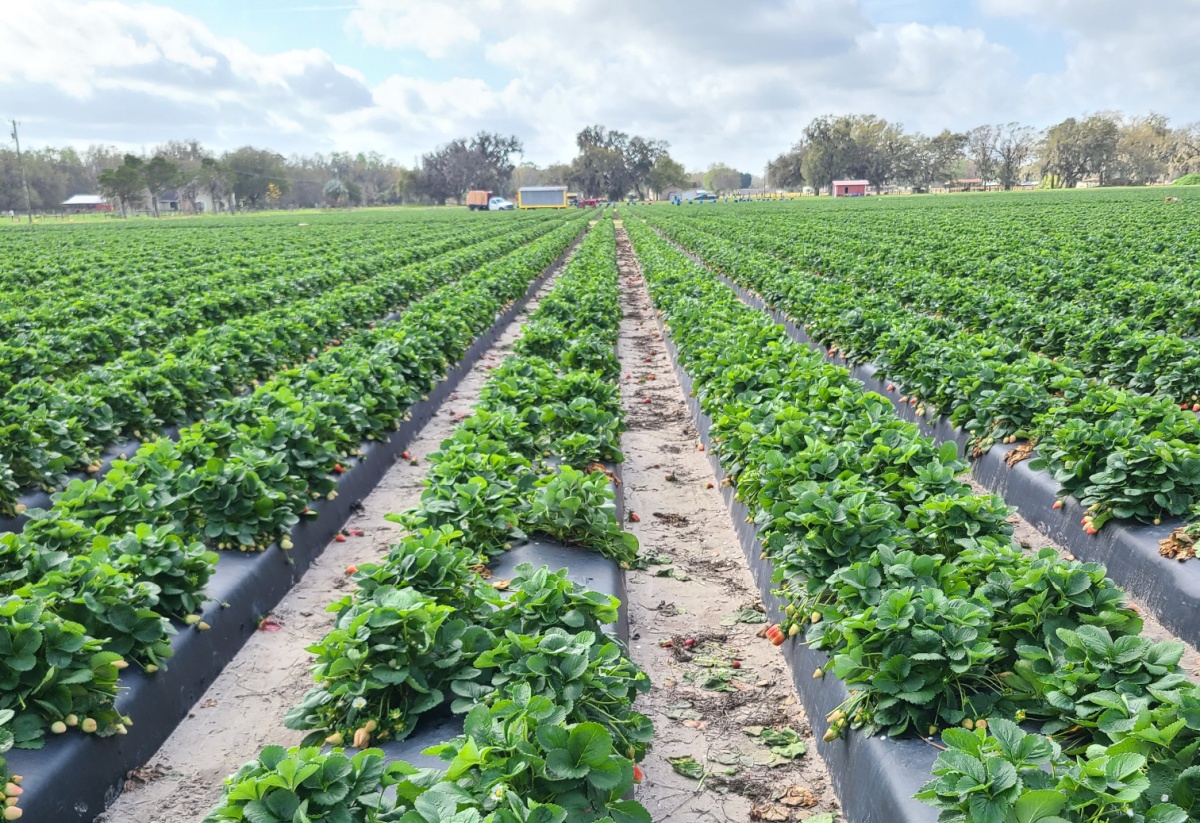 When are Strawberries In Season?
Well I live in Florida, and here our prime season is between December and March. Exact prime time differs from year to year since the weather plays a huge role in the quality of the crops. But the peak season for most of North America is generally between April and June. Learn more about Florida Agriculture and when produce is in season in Florida.
Fresh Vs Frozen Strawberries In Smoothies
I love fresh strawberries, especially since I can usually find a great selection of in season berries. But I definitely use frozen strawberries, too! For some of the recipes if you are using frozen strawberries, just use less ice since the frozen strawberries will already help give you the consistency you are looking for in a smoothie.
Here are 5 Strawberry Smoothie Recipes you have to try:
Talk about a nutrient rich smoothie, this Carrot Cucumber Strawberry Smoothie is packed with the good stuff. Naturally sweet thanks to the carrots and strawberries, this protein smoothie will help you feel fuller for longer.
I love this Strawberry Apple Green Smoothie, it's only one of the most popular protein smoothies here on the blog. Here you can start your day with some fruit and vegetables to help you get in valuable nutrients as well as feel great. The addition of the apple and strawberries makes it just sweet enough to enjoy.
This Beet Carrot Strawberry Smoothie has more vegetable to fruit ratio but does not lack in the flavor. A splash of coconut water helps you to rehydrate and feel great. Strawberries make it sweet and the addition of beets gives you a serving of superfoods.
This Avocado Strawberry Protein Smoothie combines avocados and strawberries that blends together smoothly making this an easy drinker. This strawberry protein shake has Greek yogurt for a little extra protein for your day.
Sweet potato in a smoothie? Yes! And they are a great addition especially to ease inflammation in your body. Throw those tasty little strawberries in there for a fun, tasty, and healthy protein smoothie.
Do you like to add strawberries to your smoothies? What is one of your favorite strawberry smoothie combinations?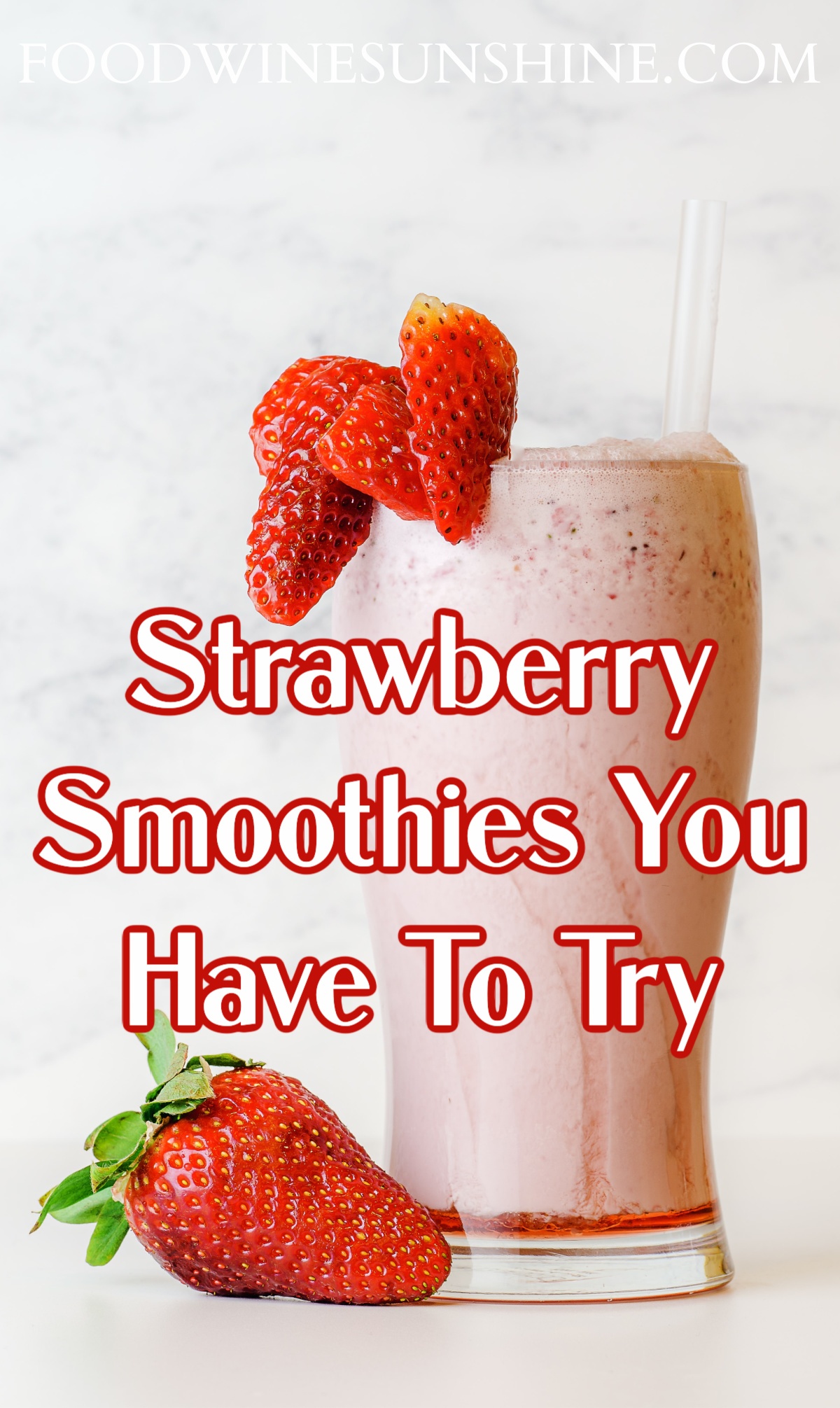 You can find more smoothie recipes in my Smoothie eBook.
Make sure to check out Food Wine Sunshine on Facebook, Twitter, Pinterest, and Instagram for more healthy living tips, healthy recipes, things to do and more.