(Last Updated On: February 1, 2021)
Here are four main reasons you should stay on Disney Property during your Walt Disney World vacation, even if you choose a non Disney hotel.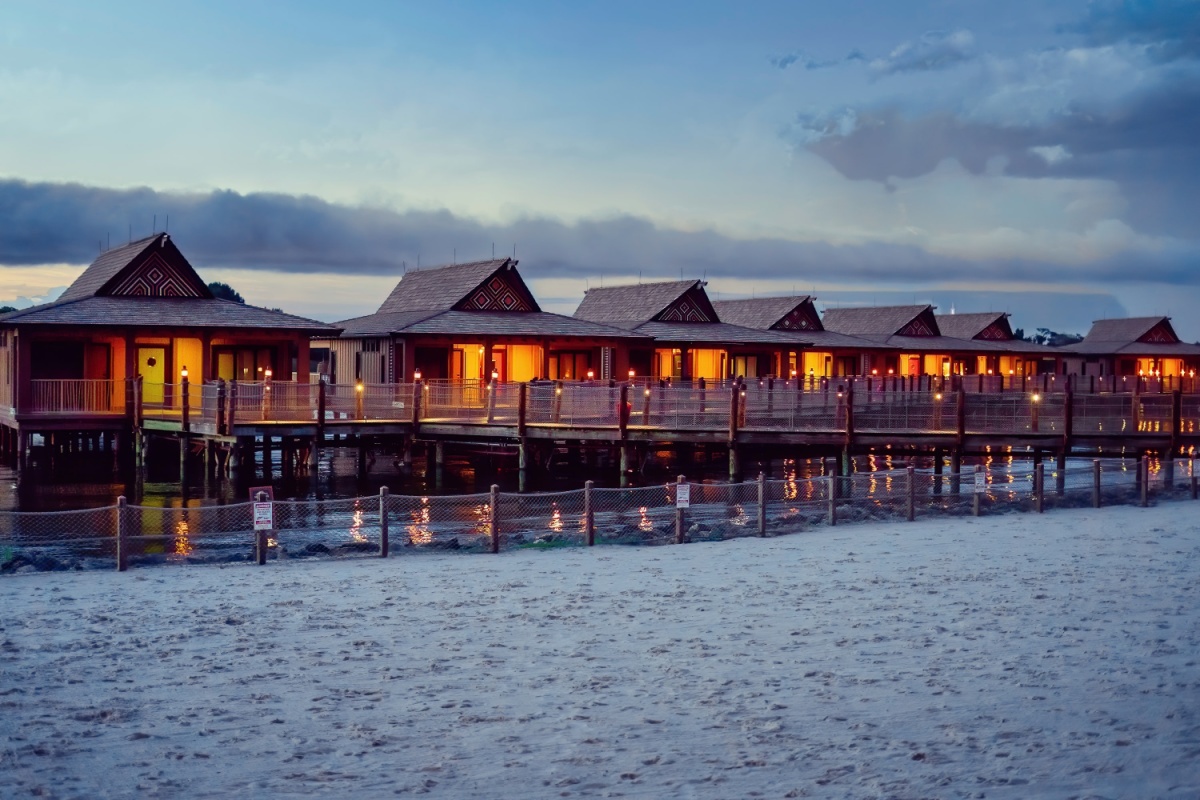 Top Reasons To Stay On Disney Property
When you plan your Walt Disney World vacation, you are faced with one very important decision before all others. Where to stay? The question is multifaceted, but it hinges on one key factor. Do you stay on or off property. Now, off property is cheaper, but it is also a very different kind of Disney World vacation that what you would have if you stayed on property; even at a cheaper non Disney hotel like Hilton, or Best Western. There are four main reasons you should stay on Disney Property.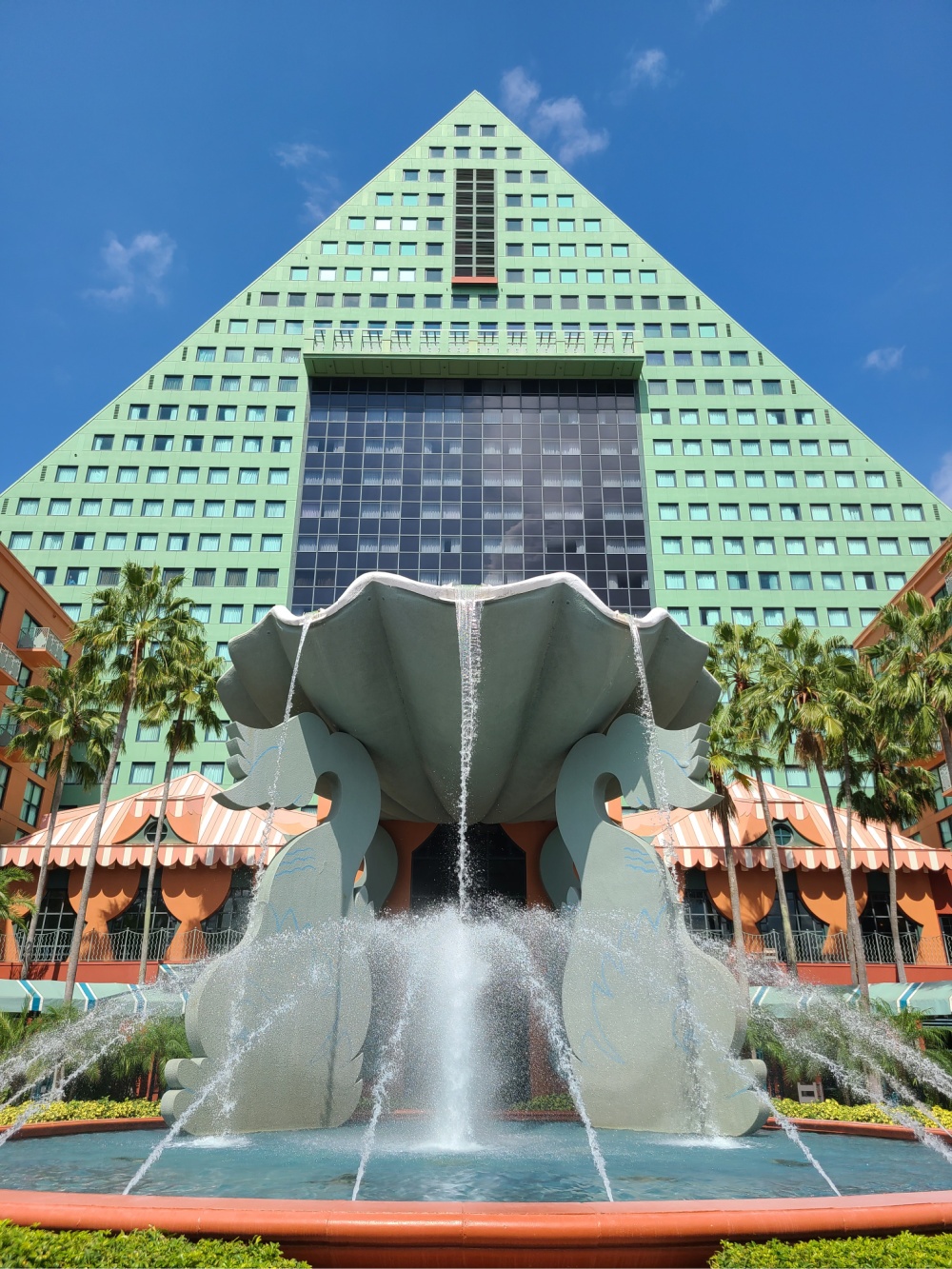 Reasons To Stay On Disney Property
Save Time
When you stay on Property you save much needed time. The property is huge, so there are even on property places where you can stay that will cost you a bit of time. It's far worse when you stay off property. The parks and resorts are sprawled out around a 47 square mile patch of Disney paradise. Driving, or taking a shuttle across it all is eating up time you could be enjoying in the parks. Or relaxing poolside.
Total Immersion
When you stay on Disney Property it stands to reason that you will be surrounded by Disney. That's not a bad thing. I'm not referring to a constant barrage of characters and confetti. It's a carefully constructed themed environment with lots of beauty and fun details to soak in. There is Disney in everything, so an any moment you are able to maintain that vacation mode. When you stay off property, you are constantly having to readjust your mindset. You're enter and exit Disney World Daily, which is not the intended Disney World experience. Leaving Disney property at the end of a fun and exciting day can be particularly jarring.
The Park Perks
Disney offers perks to those who stay on Disney property and they go a long way to getting you more value out of your park days. To start with, you can make Fastpass+ selections 30 days before guests who stay off property. When it comes to the newest, most popular rides, that can be the difference between riding and not riding. Disney also offers Extra Magic Hours to guests who stay on Disney property. On select days each park has additional hours of operation either before or after the park closes. Extra Magic Hours is a great way for on-property guests to squeeze more fun out of their day. Yet another perk you get for staying on property is a free MagicBand.
Free Transit
When you stay on Disney property you do not have to drive anywhere. Disney provides all the transportation you need for free, plus faster more convenient transportation for a price. The free transportation is a major perk and it's one that gets better, the better your on property resort is. Deluxe Hotels tend to have the most convenient locations and the best modes of transportation. Besides the Disney bus system which goes everywhere, they have launch boats to take them to the parks, and in some cases monorails. Some Disney hotels are even close enough to your favorite parks where you can walk! We love staying at the Boardwalk, Yacht Club, Swan and Dolphin for that exact reason. We can walk to Hollywood Studios and Epcot from all of those hotels on Disney property.
By staying on property at. a Disney owned resort, you also have complimentary shuttle service to your hotel from the airport and back again after you check out.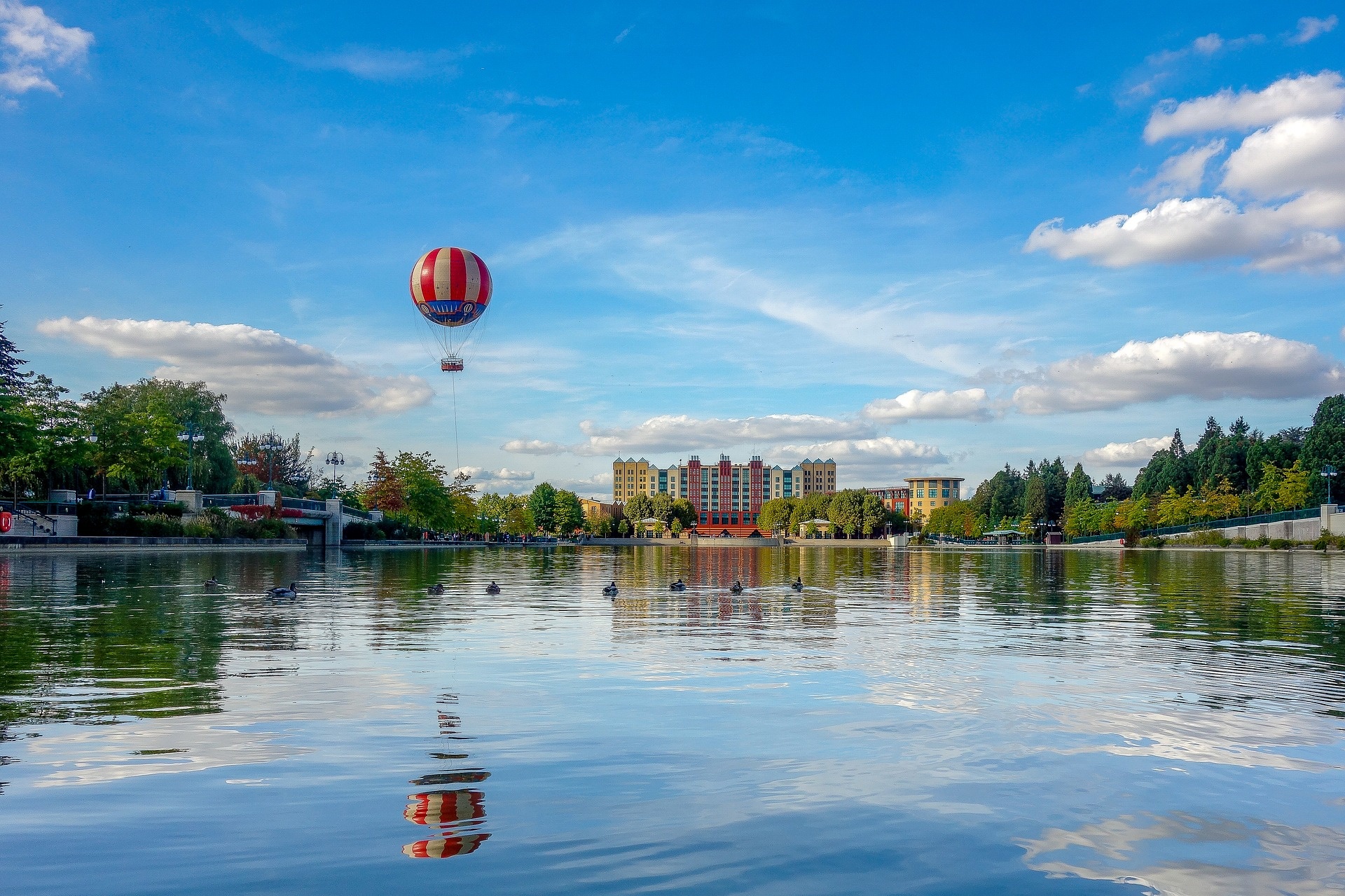 These are just four of the main reason why staying on Disney property is a magical experience, I know there are many more!
When you go to Disney, what hotel do you prefer to stay at? Do you agree with these top reasons to stay on Disney property?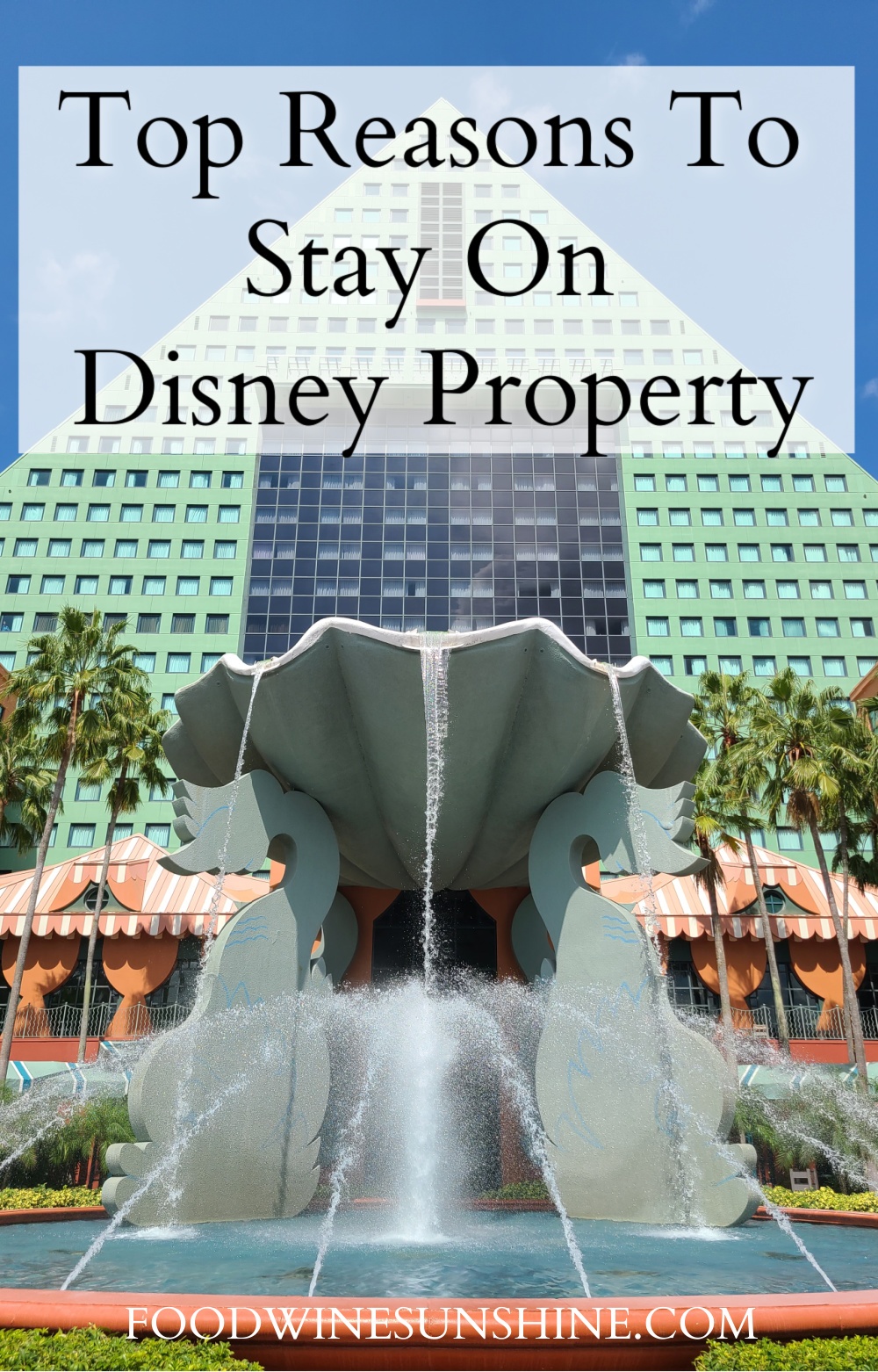 If you are visiting the parks, be sure to check out the different festivals at Epcot, Star Wars Galaxy's Edge and the Mickey's Very Merry Christmas Party is always one of our favorites.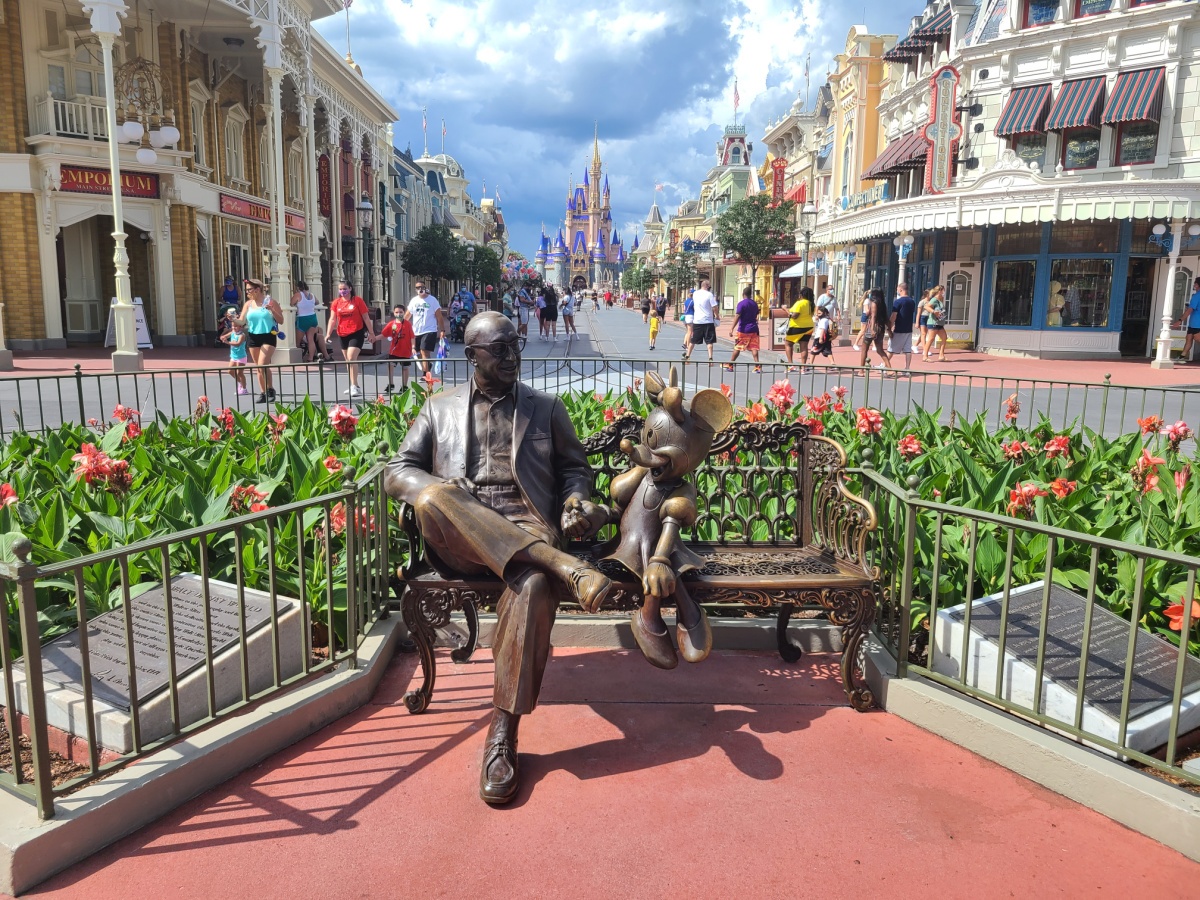 Be sure to follow me on Facebook, Twitter, Pinterest, and Instagram for more things to do in Florida, healthy recipes, and more.