(Last Updated On: September 28, 2020)
Here is A Beginner's Guide To Buying Wine that will help you discover new wines and how to find wines that you want to try and buy.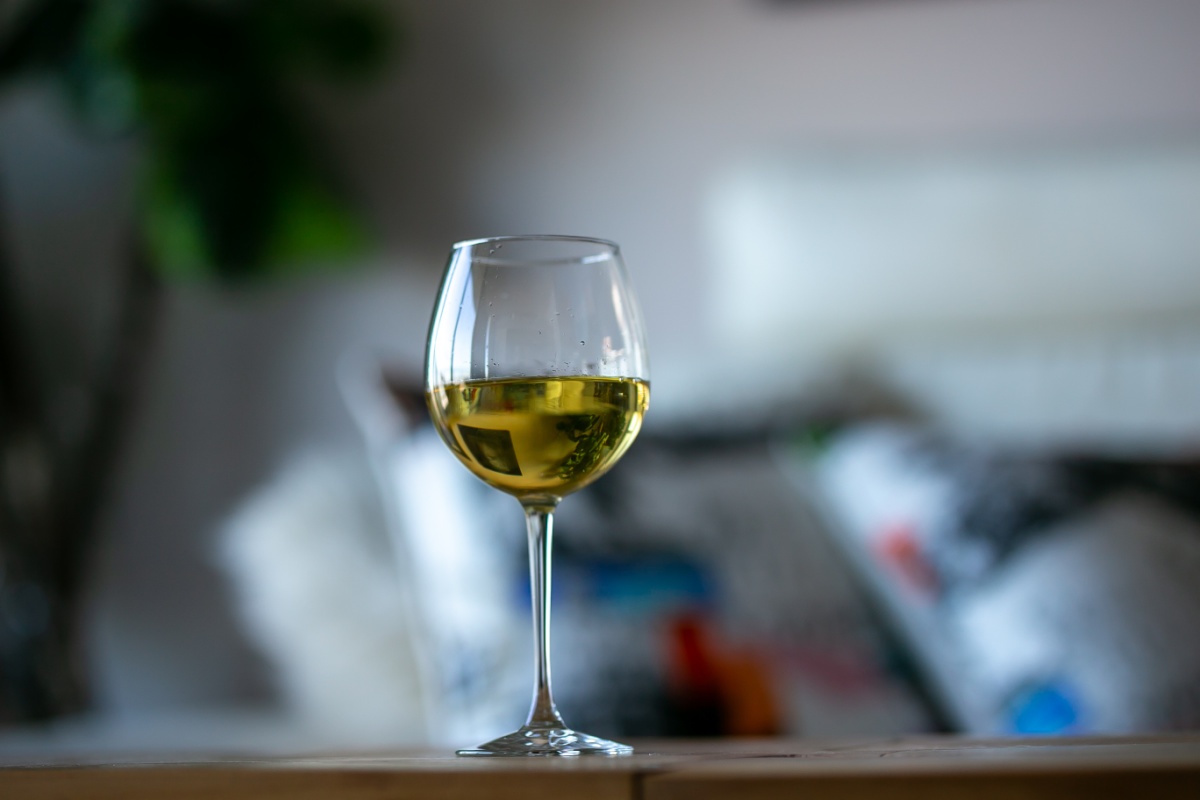 A Beginner's Guide To Buying Wine
If you are a novice wine-drinker and have enjoyed a glass of wine with friends or in a restaurant setting, it can be quite challenging to go out and buy wine when there are literally thousands of choices, and even dozens of choices in local supermarkets. Here are a few suggestions that will serve you well as a basic guide to buying wine.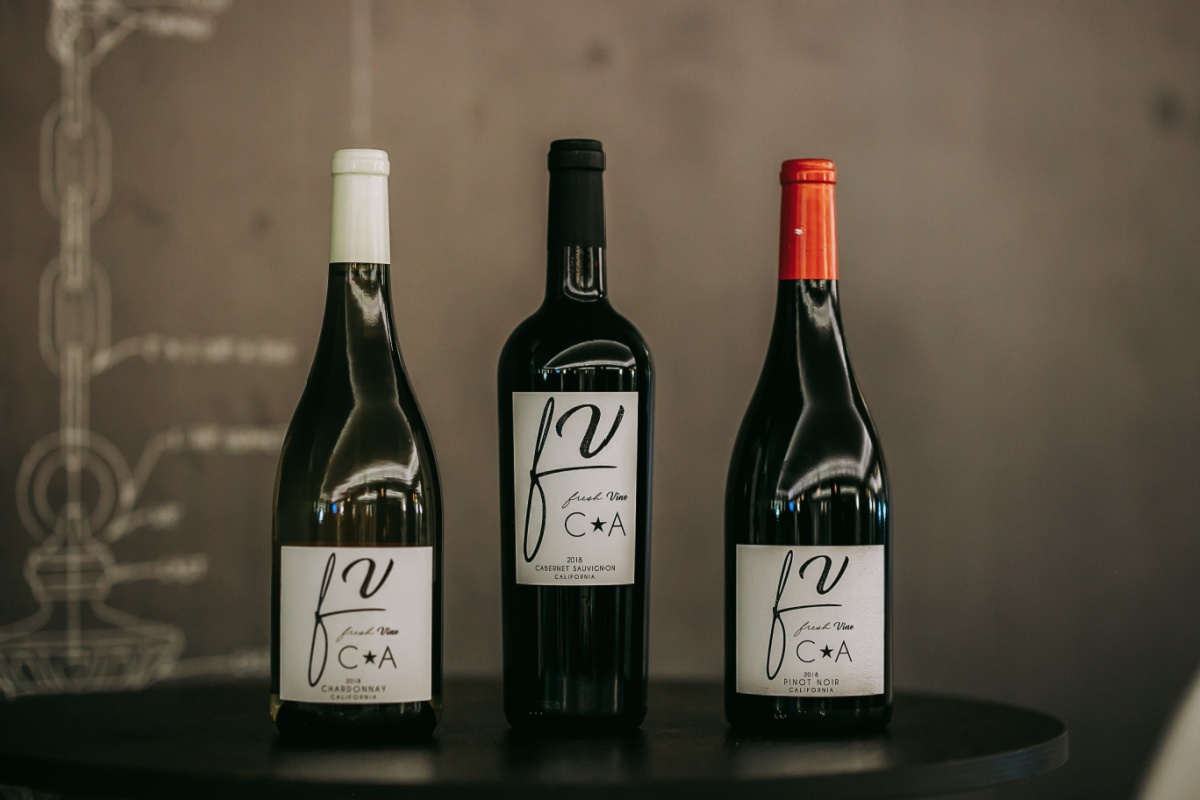 Finding Out What Wines You Like
The key to buying wines that you will enjoy is to know what kind of wine you like.
For this purpose, your best bet is to go to a wine specialty shop. The advantage of this is that most good specialty stores have tastings on the weekends where you might be able to try 6 to 10 wines at their tasting table and be assured that you will go home with the wine that tastes good to you.
The second reason is that the staff in wine specialty shops are generally far more knowledgeable than in your local supermarkets and shopping clubs.
A good salesperson can steer you towards good bargains and even assist you in wine pairing for dinners or parties.
If there isn't a good wine shop conveniently located near your home, then organize a wine tasting party and invite good friends to bring one or two bottles of wine each and taste them side by side in a casual, friendly environment.
The best way to do this is to taste the same grape varietal in a similar price range to see which brands and wine-growing regions stand out.
You can make it a game by covering the bottles with brown paper bags and marking them with letters or numbers and have people vote for their favorites.
A simple buffet of bread, cheese, and deli meats are all you need to have with your wine to see which ones go best with food.
You can choose the wines from a similar price point; let's say $10 to $20, all from the same growing region (California, Australia, etc.) or across regions to begin to understand the difference between Cabernet Sauvignon from Chile or California.
Keep a list of favorite wines you discover and have them handy as your own personal "house wines."
If you would prefer to have the wines shipped to your house than going into a store, there are various wine clubs that have wine at excellent prices. Most have guarantees so if you don't like the wine, you actually get your money back.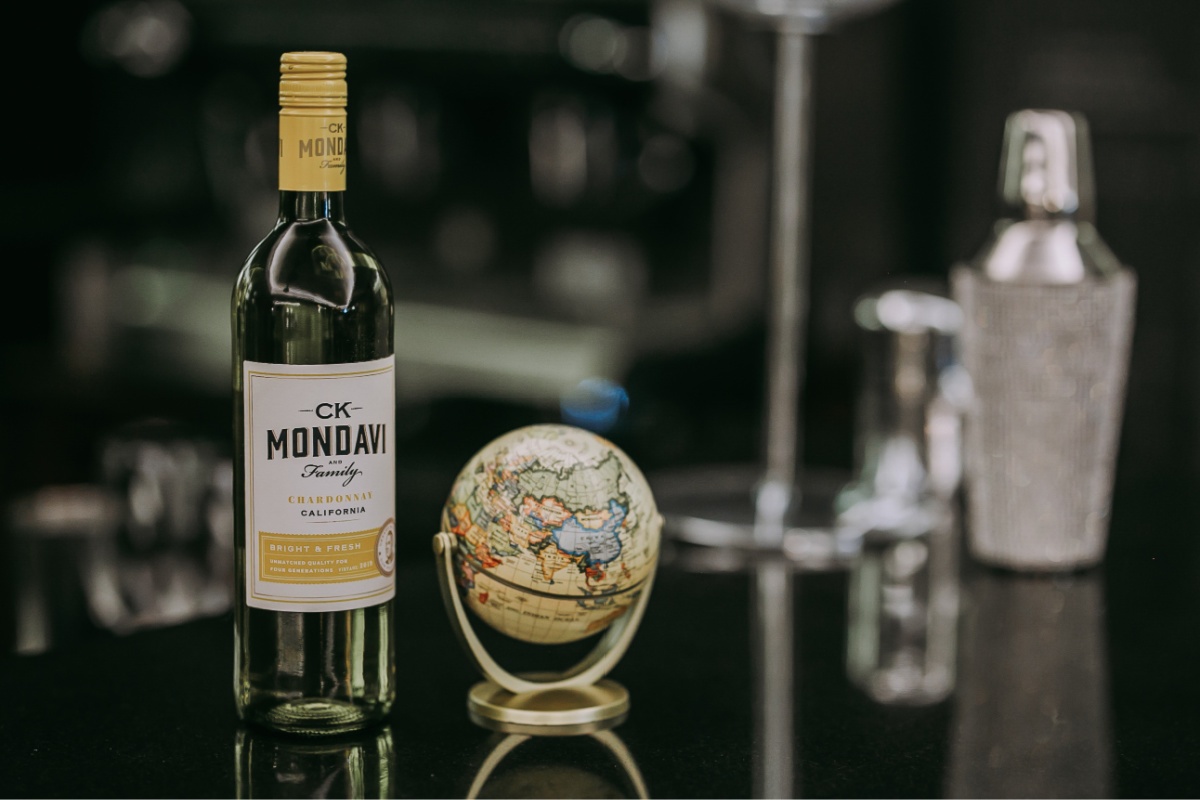 Where Do You Start?
According to Andrea Immer, award-winning sommelier and author of the book, "Great Wines Made Simple," 80% of all wines are made from the "Big Four" wine grape varietals. They are two red wine grapes, Cabernet Sauvignon and Merlot and two white grape varietals, Chardonnay and Sauvignon Blanc.
As you taste, you will find that the Cabernet Sauvignon will be more robust and have more "mouth feel" because of the tannins from that grape, and the Merlot will taste slightly fruitier and silkier.
Chardonnay will generally taste richer and have a fuller "mouth feel," and Sauvignon Blanc will taste lighter and slightly more acidic. However, the effect of the contact between the wine and oak, either from barrel aging or the addition of wood chips to the wine (in cheaper wines), will give a softer, even buttery quality to the wine. It is an interesting experiment to try oaked and un-oaked wines made from the same grape varietal side by side to illustrate this.
Because of the heartier, more tannic quality of red wine, they are all usually barrel-aged to bring out the maximum flavor in the wine.
Once you find individual wines from the grape varietals you like, start trying them side by side with other varietals to see which you like best.
Learning about the "Big Four" will give you a strong wine background, considering how many wines are made worldwide from these four grapes.
Once you get a good feel for these wines, there are many other wines made from other grapes that are worth trying and are quite delicious. Try red wines made from Pinot Noir, Pinotage, San Geovese, and Gamay, then whites made from Viognier, Pinot Grigio, and Riesling.
If you want to do research on the wines you are tasting, you can download wine apps that will give you tasting notes and wine ratings.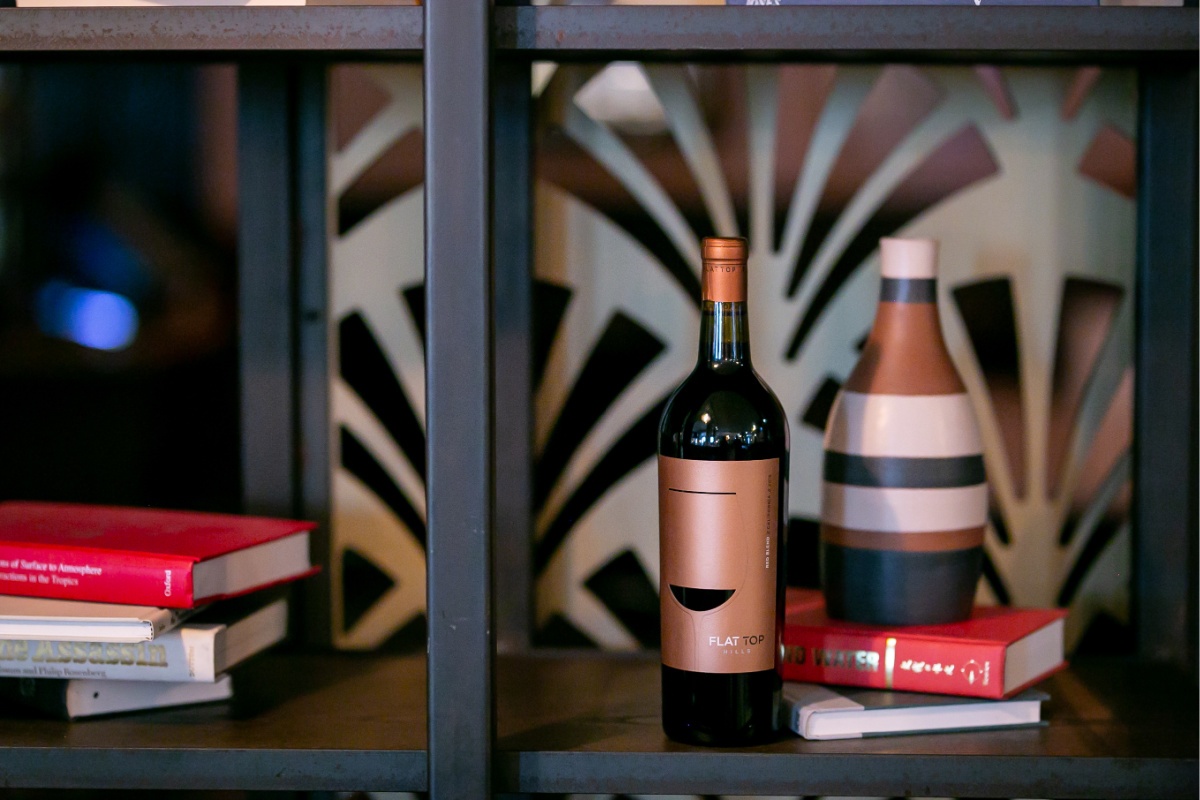 Exploring Wine Regions
There are many famous wine-growing regions around the world that specialize in local grape varietals, such as Malbec from Argentina, Zinfandel from California, and Shiraz from Australia. These are unique and tasty wines that should not be missed. Though some can be pricey, like good Zinfandel from California, there are some great values like the Argentine Malbec from Mendosa and the Australian Shiraz from the Barossa Valley.
Inspired by the great wines of Bordeaux in France, the "Super Tuscans" in Italy, and the wines of the Rhone river valley, many wines are made from blending grape varietals to create unique regional wines. Once you have been acquainted with the single varietal wines, try some of these regional wines for their unique attributes. Here is where a good wine salesperson can help to guide you to a wonderful wine tasting adventure.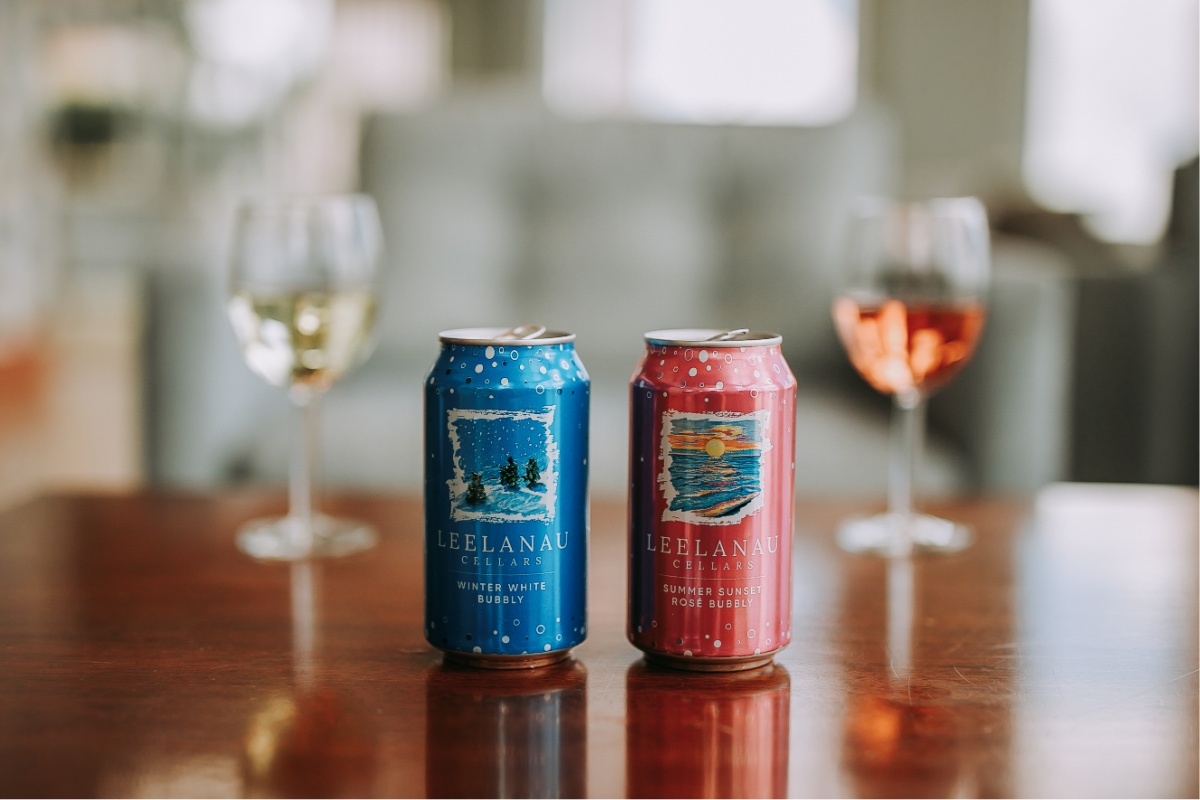 Specialty Wines
All the wines mentioned above are dry wines, meaning the sugars that occur naturally in the grapes have been fully fermented to create the alcohol in the wine. They are generally drunk with food or at social gatherings with savory snacks.
In the making of champagne or other sparkling wine, a second fermentation is induced to create effervescence in the wine.
Such "sparkling" wines make any occasion feel special and can be paired with savory or sweet foods. Be sure to choose a sparkling wine that is clearly marked "Methode Champagne" on the bottle, or any true Champagne made in the Champagne region of France. The best examples from France can be quite expensive, but the Moet Chandon White Star can be found for around $20. This is an excellent entry-level French champagne. The Korbel Natural is a California sparkling wine made in the true "method Champagne" for around $12. This is a good introductory wine for the California style of this sparkling classic.
There many varieties of fortified wines for after dinner or evenings by the fire. These fall under the heading of Port and Sherry. These are generally made by adding neutral grape spirits (alcohol) to the fermenting wine while there is still some residual sweetness to stop the fermentation process, yielding a sweeter, after-dinner wine with higher alcohol content, usually around 20%. They are delicious sipping wines for sharp cheeses, nuts, and fruit. They are a truly elegant way to end a fine meal or just relax by the fire with good friends.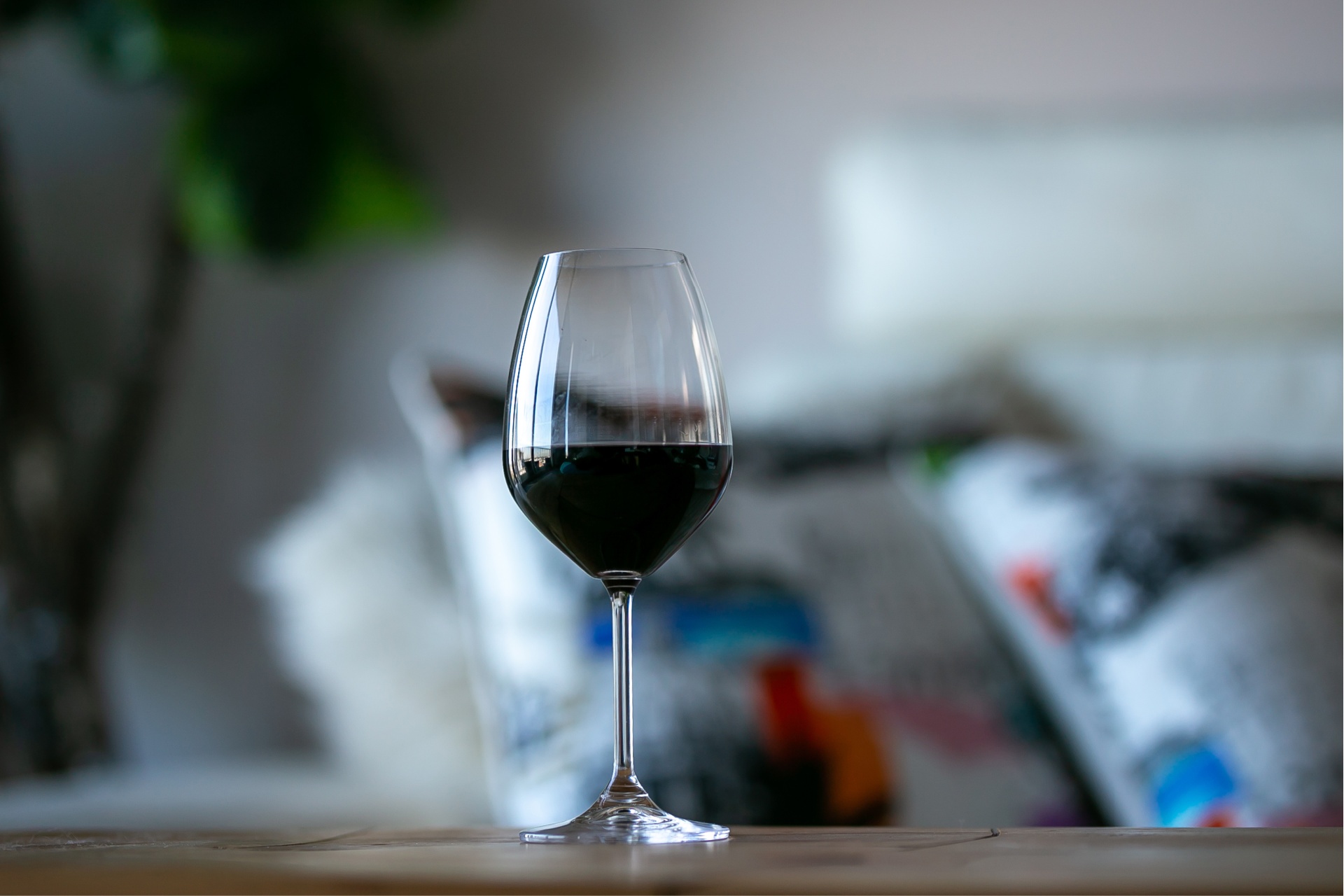 This is a simple beginner's guide to buying wine that will get you on your way to trying and developing a love for good wine. Remember that the best definition of good wine is a wine that you like. So get out there and start trying as many kinds of wines as you can, and you will have a great knowledge base in no time.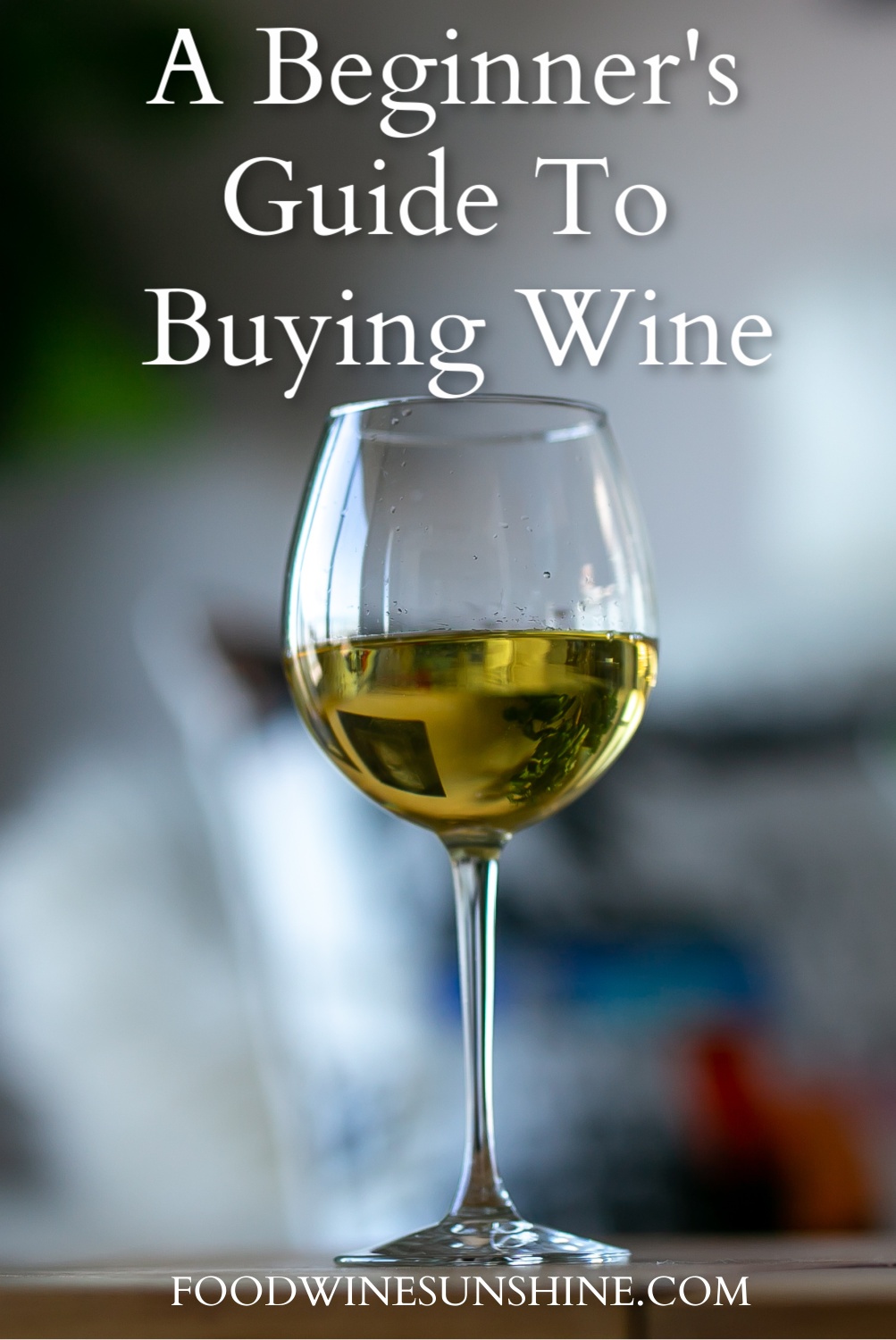 Be sure to check out Food Wine Sunshine on Facebook, Twitter, Pinterest, and Instagram for more wine tips, cocktails, healthy recipes, and fun things to do.