(Last Updated On: March 24, 2021)
This post is sponsored by Summer Savings at Publix. The opinions and text are all mine.
Summer is here and that means it's time to have some fun in the sun! Be prepared for everything summer has to offer with this Summer Party Essentials Checklist.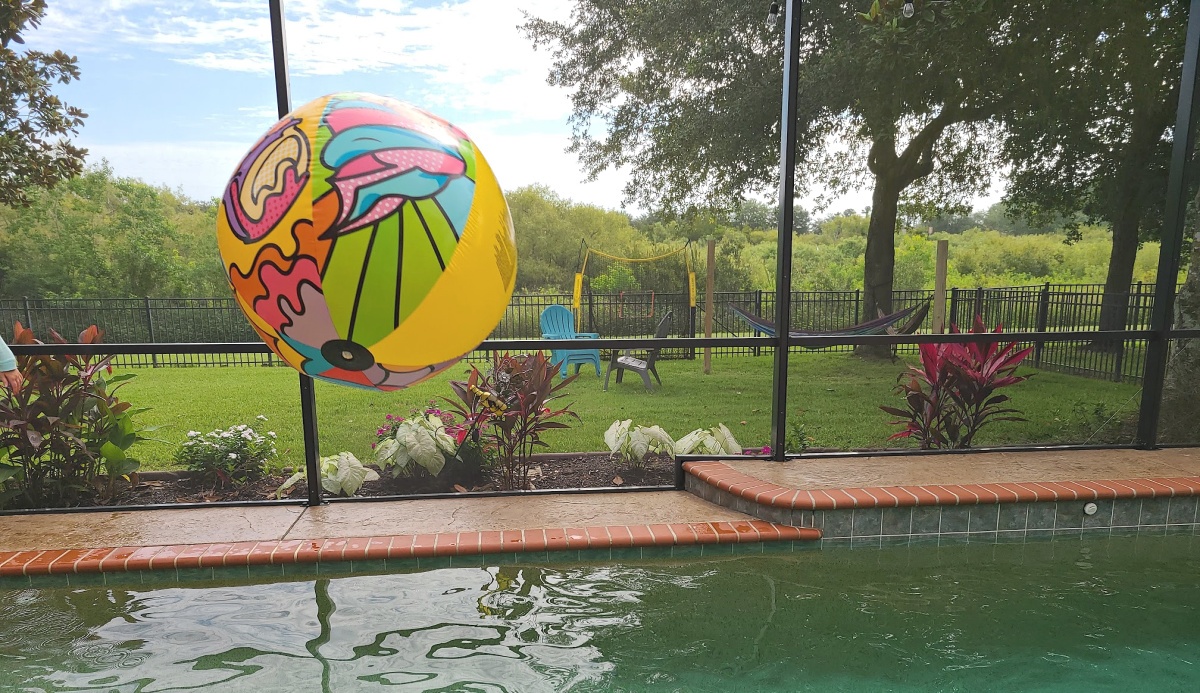 Summer Party Essentials
Summer is here! That means it's time to spend a little more time outdoors. And since we are spending more time outdoors, we need to have summer essentials on hand so that we can spend more time having fun and less time cooking and prepping.
That's why when I went to Publix this week I grabbed Zephyrhills® Spring Water, San Pellegrino® Sparkling Water, Tony Roma's® Fully Cooked Pork Baby Back Ribs, M&M's® Ice Cream Cookies and a variety of Blue Bunny® Load'd Sundaes so we are ready for some summer fun at a moment's notice.
Publix knows that we are all looking forward to some summer fun, so they made it even easier for us to save on our Summer Party Essentials. During Summer Savings at Publix, you can save on a variety of your favorite products, like the ones I mentioned above.
Now you know where to do your summer essentials shopping, I wanted to share a list of Summer Party Essentials so that you are ready for summer entertaining at home. And be sure to grab the free Summer Party Essentials Checklist printable below, it's perfect to print out and have on hand all summer long.
10 Summer Party Essentials
Space
Having the perfect location is the first step in any summer party, and it doesn't have to be complicated: a patio, backyard or outdoor terrace all require the same basics you'll need for summer gatherings.
Seating
Make sure you have a variety of places available for guests to sit. Look around and see what you can use at the house! Hammocks, portable chairs, and blankets are fairly easy solutions for when extra seating is needed.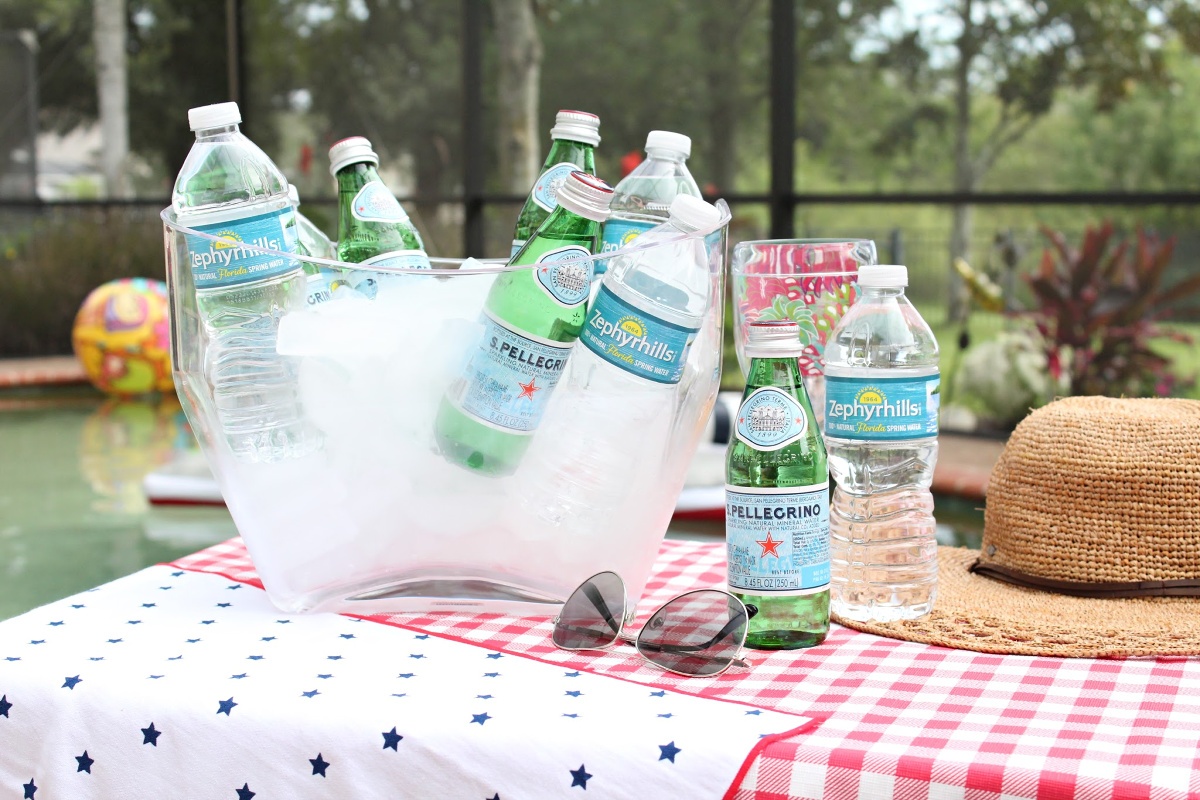 Drinks
It's hot in the summer and to have a successful party or gathering you are going to need plenty of drinks and somewhere to put them all. I grabbed Zephyrhills Spring Water and San Pellegrino Sparkling Water. I love sparkling water but I know that some prefer still, so I love having both on hand. If you put your drinks in an ice bucket, they will keep cool and look cool 😉
Sunscreen
If you aren't in a completely shaded area, be sure to have sunscreen on hand. And don't forget to reapply!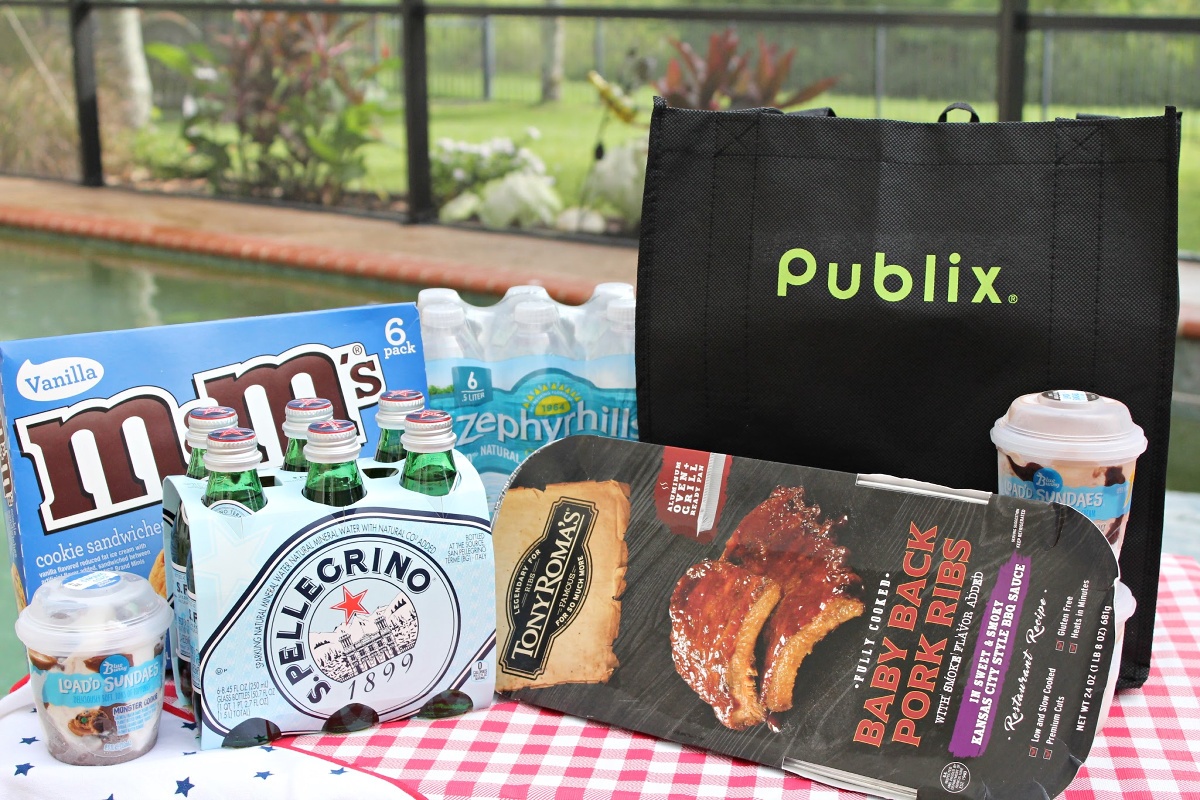 Party Eats
I know it's hard to be party ready at all times, but there are some essentials I recommend having in the house in case the opportunity arises. Chips, salsa, crackers, and cheese are always great to have on hand because it's easy to plate them and have them ready for serving. If you are looking for a little more than snacks, I love Tony Roma's Fully Cooked Pork Baby Back Ribs. You get great tasting ribs without smoking them or grilling them for hours on end! In fact, they are ready in under 15 minutes, making them the perfect summer grilling meal.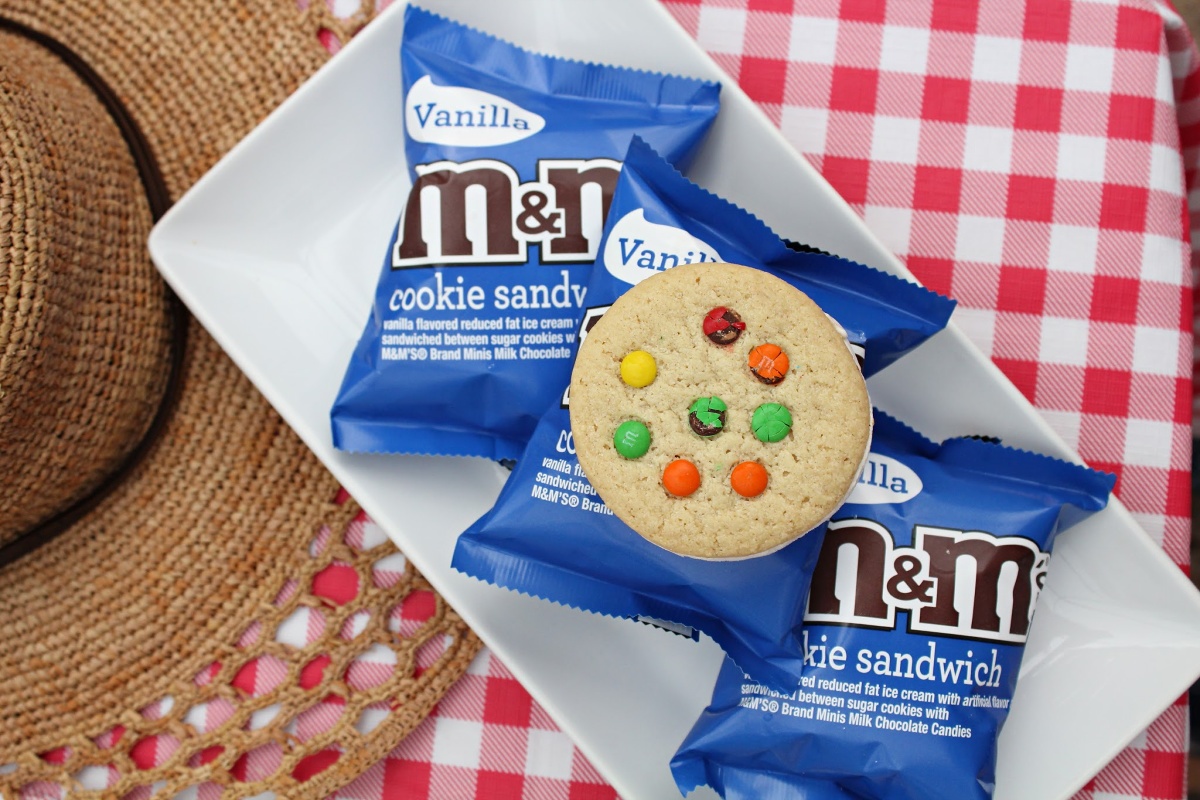 Party Treats
No party, or summer day for that matter, is complete without dessert. A cool treat is the perfect way to put the final touches on a perfect day. I keep M&M's Ice Cream Cookies and a variety of Blue Bunny Load'd Sundaes in the freezer all summer long.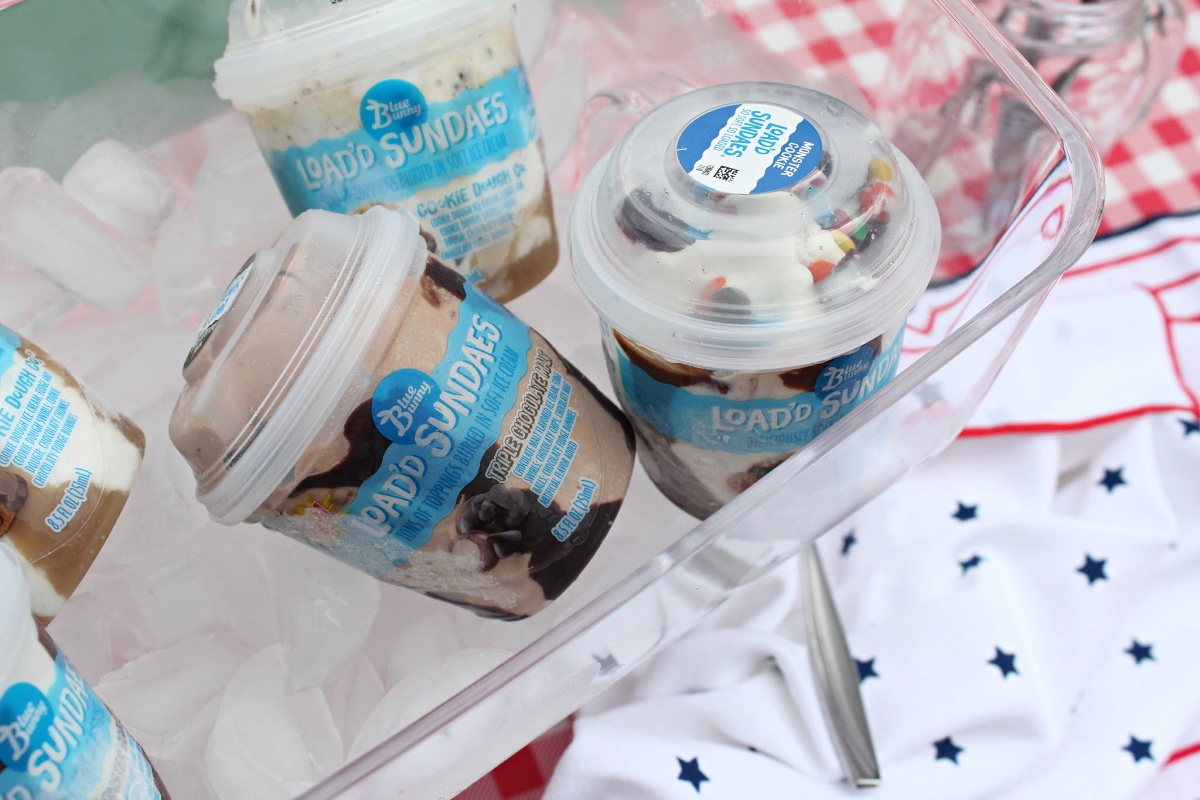 Utensils, Plates, and Napkins
Paper plates are always nice to have on hand so that you aren't always doing dishes. And you will need napkins after those incredible ribs!
Music
Everyone likes a bit of music that they can tap their toes and hum along to. Just make sure to not make it too loud so you can't hear each other.
Games
Whether it be for the kids or for the adults, it's always nice to have a game or two on hand to play. If you have littles in the group, a scavenger hunt is always a fun idea and it doesn't cost a thing! A simple beach ball is always a good idea too, you can play volleyball, kickball or play with it in the pool.
Citronella Candles
As the sun begins to set, the bugs and mosquitoes will start to come out. Nothing will clear out friends and family faster than a bunch of biting bugs! Citronella candles add a nice ambience, and it doesn't hurt to have some bug spray on hand.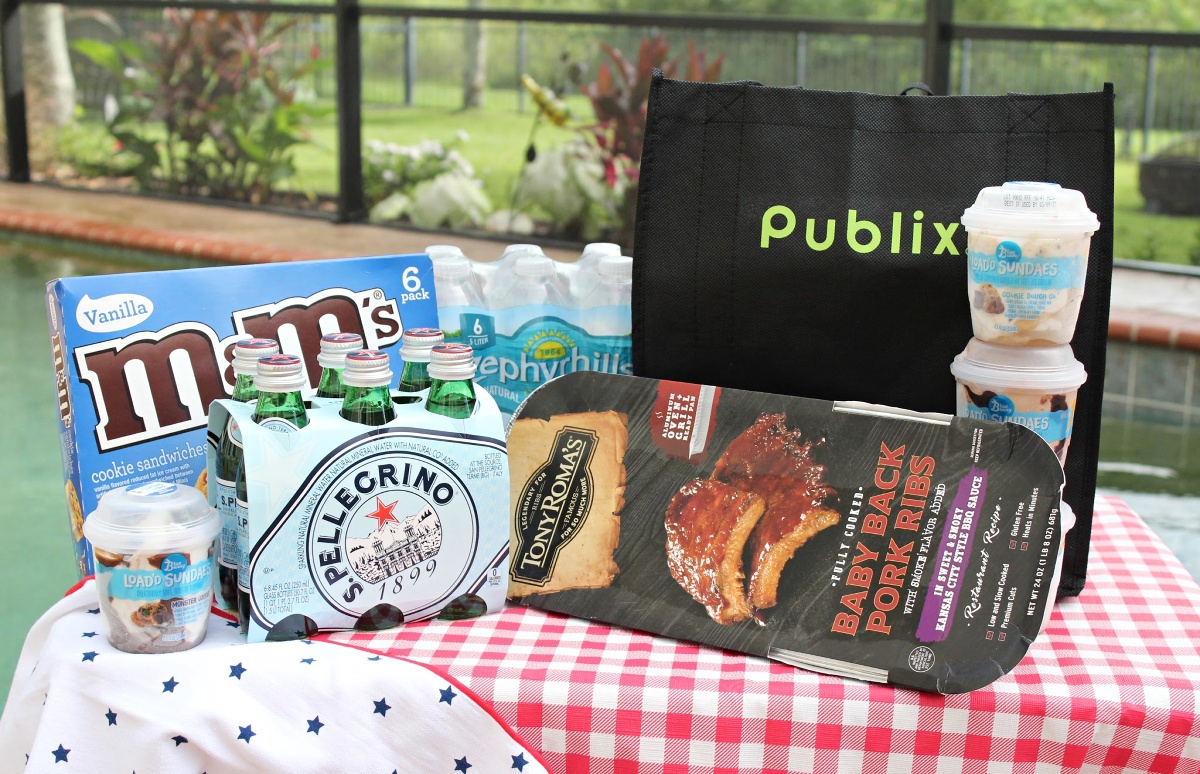 The good news is that you can find almost all of your summer party essentials at Publix.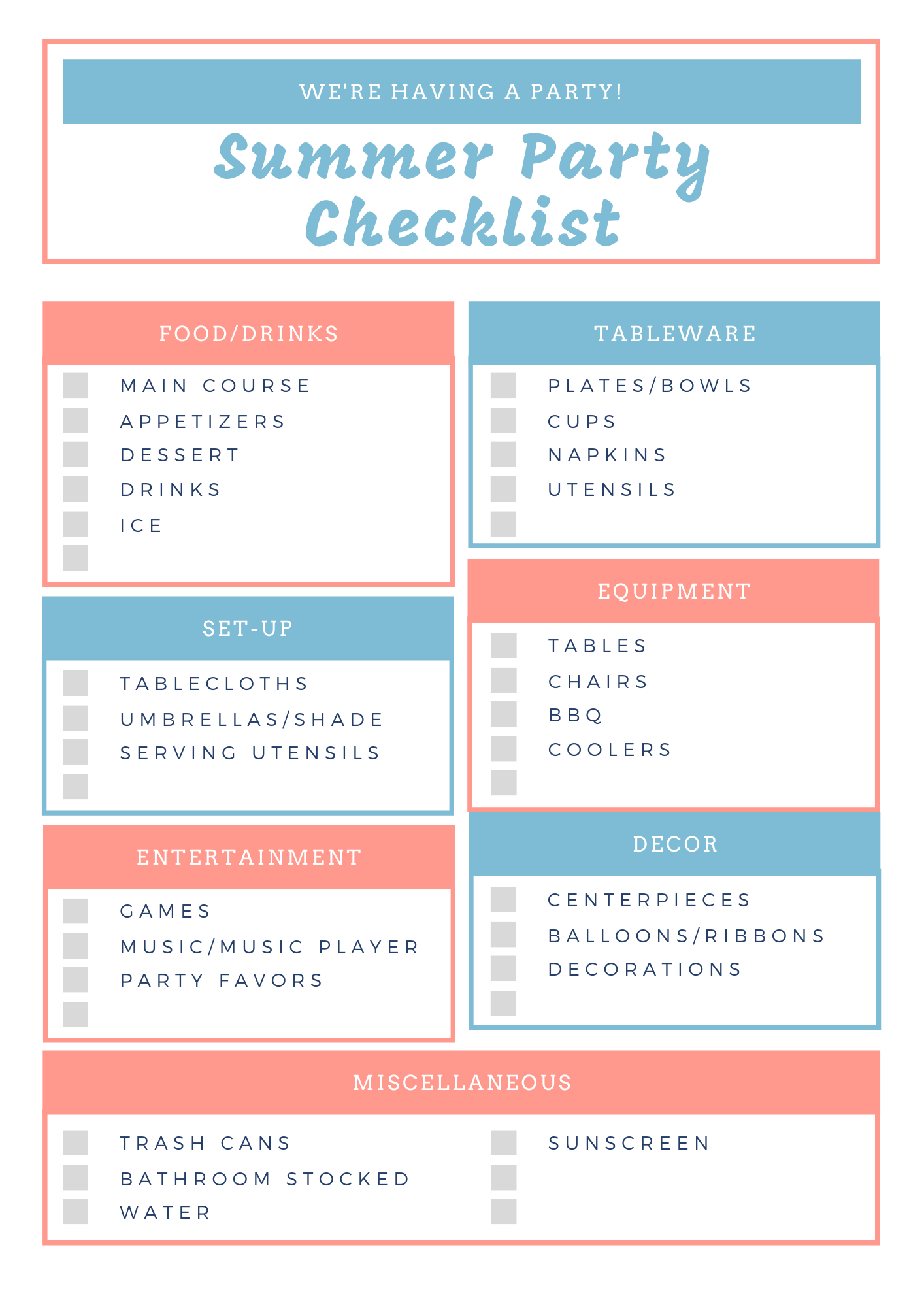 What is one of your summer party essentials?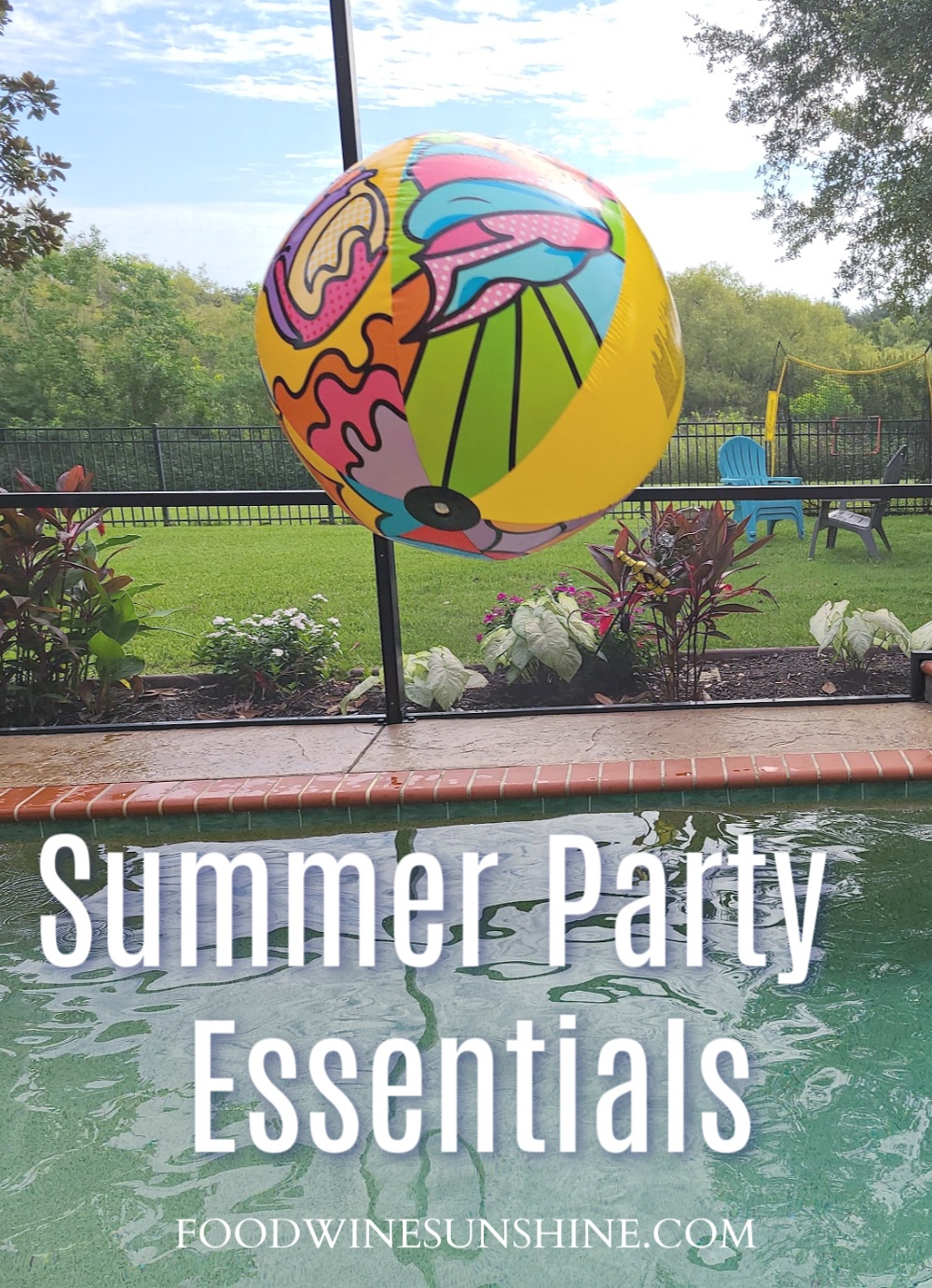 Be sure to follow Food Wine Sunshine on Facebook, Twitter, Pinterest and Instagram for more tips, delicious recipes and more!