(Last Updated On: April 7, 2021)
Finding the right wine for the right occasion can be confusing, thankfully there are plenty of wine apps to help you out with all things wine-related. Discover the best wine apps for wine lovers.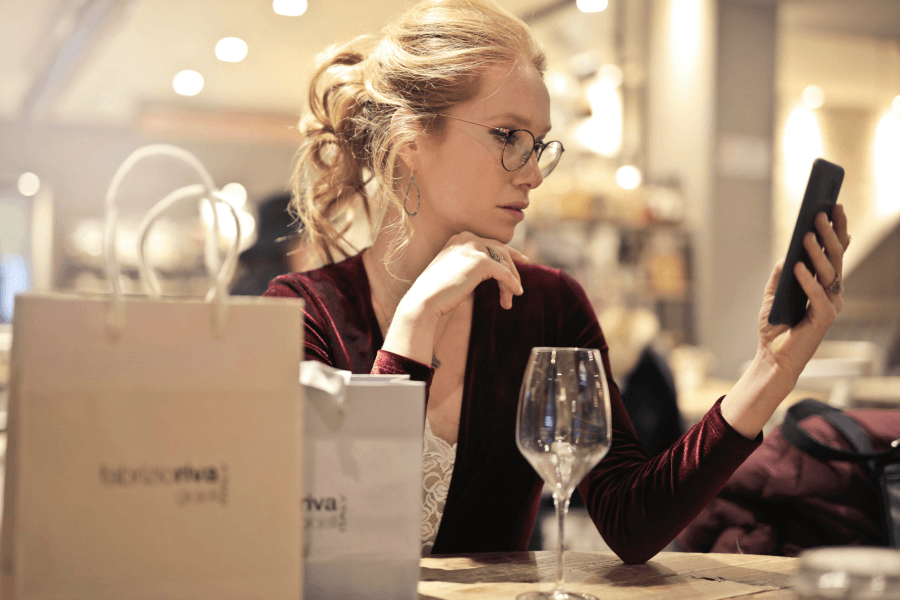 Best Wine Apps For Wine Lovers
There seems to be an app for everything these days and wine is no exception! Whether you are just looking to learn more about wine, figure out what foods and wines pair well together, find new and exciting wines to try, or catalog your wine inventory there is an app out there just for you. That's why I wanted to share some of the best wine apps out there, so you can quit searching and start sipping!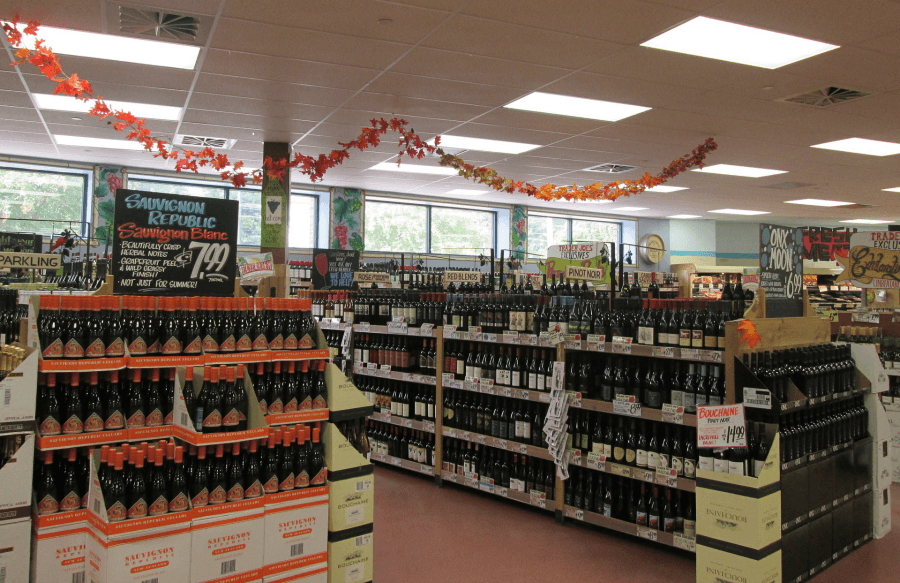 Here are some of the best wine apps that you need to try.
Vivino: Buy the Right Wine
The Vivino app has over 30 million users, making it one of the largest wine communities in the world! To use the app just scan a picture of the bottle of wine you are drinking or are interested in purchasing. You will be provided with user ratings of the wine, tasting notes, and food pairing suggestions. You will also receive an average retail price and with the most recent update notification of great deals on that particular bottle, and even the ability to purchase the wine from your phone.
Vivino also provides information about the grapes used in a particular bottle of wine, the region in which it is grown, and even a brief history of the winery that it came from. You can even see the winemakers tasting notes. The app stores the wines that you have scanned and uses your ratings to build a profile of wines that you might enjoy. You can also use the app to keep track of the wine bottles that you have at home.
Get the Vivino app in the app store or on Google Play.
Delectable Wine – Scan & Rate
The Delectable wine app also allows you to take a picture of the label on a bottle of wine and get ratings and descriptions of the wine. You can keep track of what your favorite wines are, and you can even get a top-notch wine education by following world-renowned sommeliers, winemakers, and critics. You can buy wine from your phone and have it delivered to your door. This app includes a journal where you can keep tasting notes of wines that you have tried, and unlike some other similar apps, this one works for beer and spirits too.
Get Delectable Wine in the app store or on Google Play.
CellarTracker
CellarTracker is an app that allows it's users to keep up with their collections of wine, and the current value of each bottle of wine in the collection should they be interested in selling. In addition to that feature, the app also allows you to read and write reviews on your favorite wines. There is a label scanning feature that you can use to keep up with the wine in your cellar, and you can use it to read about wines you might like to try while you are out shopping and trying to pick a new bottle.
Get CellarTracker in the app store or on Google Play.
Wine Picker
Wine Picker is a different kind of wine app that will help you to pick out wine if you are already out at a restaurant. You can tell the app what restaurant you are at, plug in your budget, and what you would like to eat and the app will recommend several wines from the restaurant's menu. You can also use the search in reverse where you pick out the wine you would like and the app will recommend food pairings based on your choice. If you are searching for a nearby restaurant that serves a specific wine the app can help you to find that as well.
Get Wine Picker in the app store or on Google Play.
Wine Events
Wine Events is a wine app that helps you to find wine tasting and food events in your local area. You can use the app to make reservations to events and you may even find some discounted tickets to certain events. If you travel you can use this app to find food and wine events around the globe. You will be able to filter events based on location and dates, so if you are looking for a special weekend wine getaway this may be just the app for you.
Get Wine Events in the app store or on Google Play.
Swizl
The Swizl app is not just for wine, but more for alcohol and entertaining in general. On the app, you will find the newest cocktail recipes, appetizer ideas, food and wine pairing suggestions, and savings. Yes, that's right savings on the drinks you were going to buy anyway! Download the app, select the deals that interest you, and shop at your favorite store. Once you get home with your purchases snap a picture of your receipt, and your savings will be added to your Swizl virtual wallet in about 48 hours. When you get ready you can cash out via PayPal.
Get Swizl in the app store or on Google Play.
Just Wine
Just Wine is more than just an app, it is also a website and a community for wine lovers. Whether you are a novice or an aficionado, there is still something there for you. You can rate wines that you have tried, make notes about what you liked, discover new recipes, learn about specific wine growing regions, and even learn how to taste wines properly. Build your digital cellar, try out new cocktail recipes, and amuse your friends with wine trivia and fun facts that you learn from the app.
Wine-Searcher
The Wine-Searcher app helps you to find your favorite wines at the best prices. They offer a label scanning tool or you can type in the wine that you are looking for. You can use the app to learn about wine growing regions, grape varieties, specific producers, and even compare vintages. You can also use the app to find the best prices on other types of alcohol as well, including scotch, whiskey, gin, and tequila.
Get Wine-Searcher in the app store or on Google Play.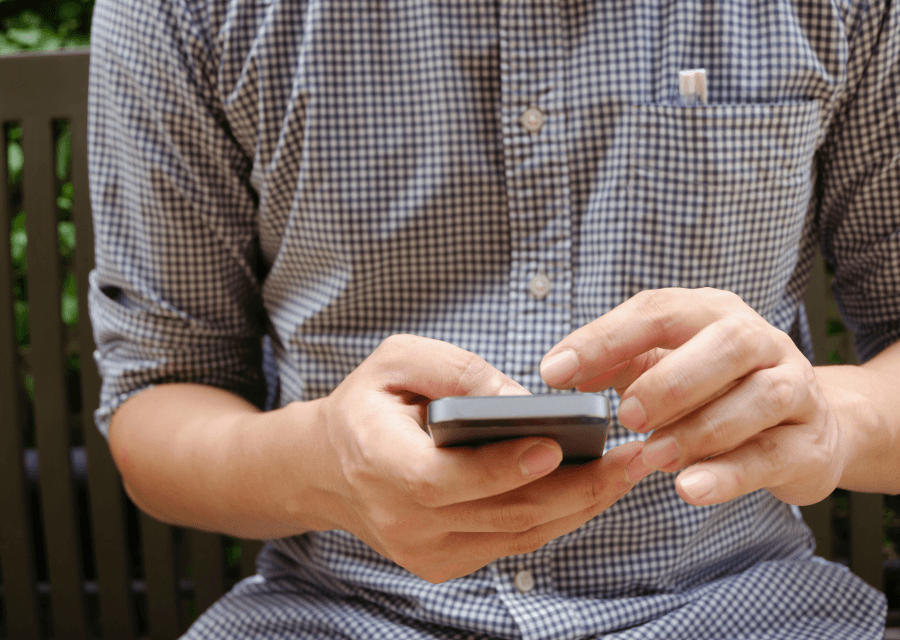 There are of course many more wine-related apps out there, but these are some of our favorites. All of the apps listed here are free, although some of them do offer in-app purchases or premium memberships. The Swizl app is particularly interesting because it helps you save money on alcohol, did you ever think you would see the day where there would be coupons for wine?!?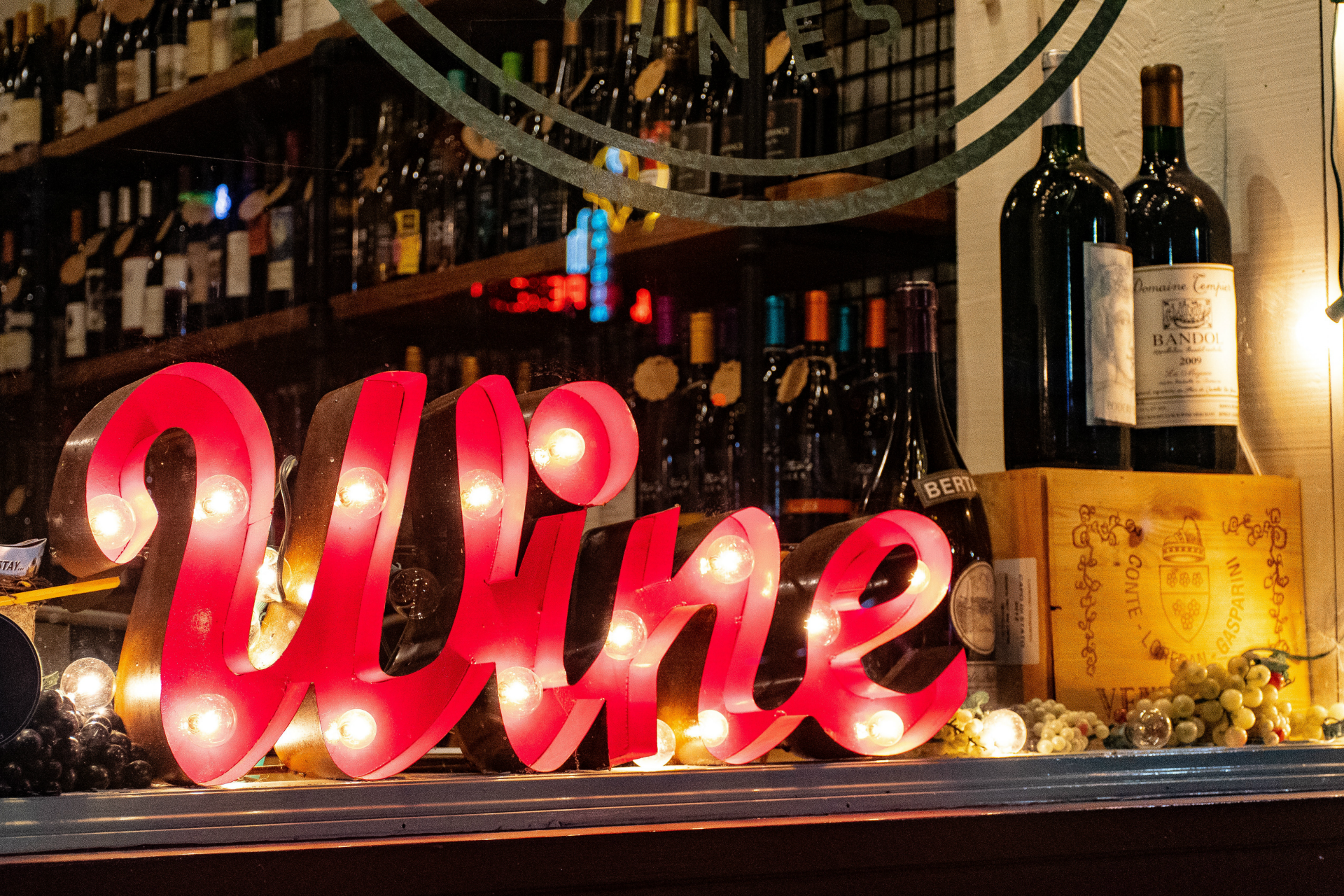 Do you have a favorite wine app? What would you say are the best wine apps?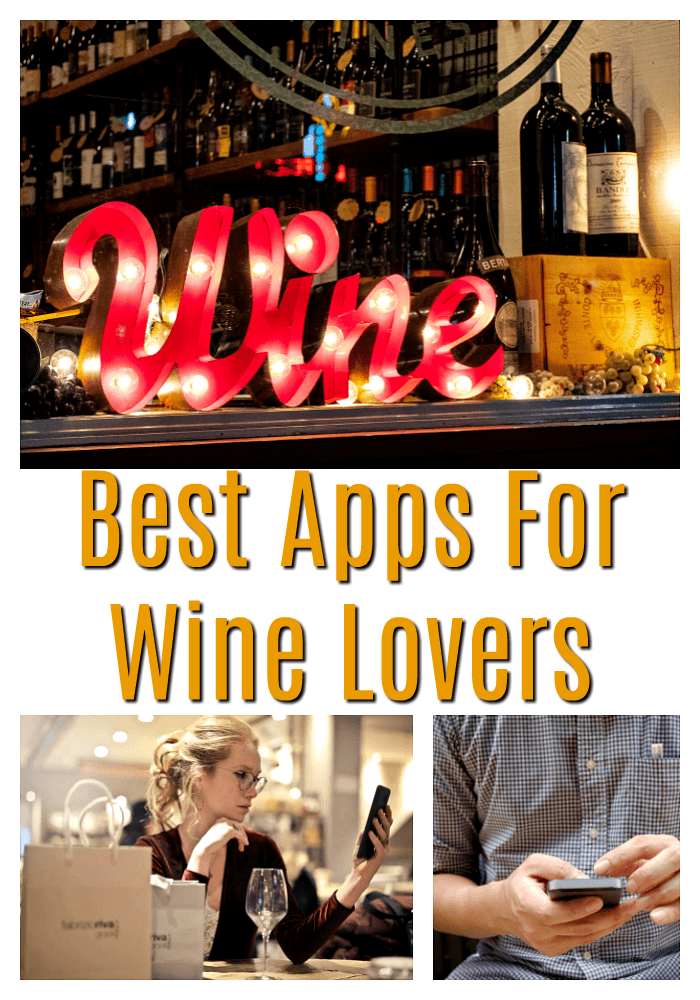 Be sure to check out Food Wine Sunshine on Facebook, Twitter, Pinterest, and Instagram for fun things to do, healthy recipes, and more.