(Last Updated On: April 26, 2022)
Wine Cocktails are refreshing and oh so delicious if mixed right. This Call Me A Cab Vodka Lemonade Wine Cocktail is the perfect blend of sweet, dry, and summer!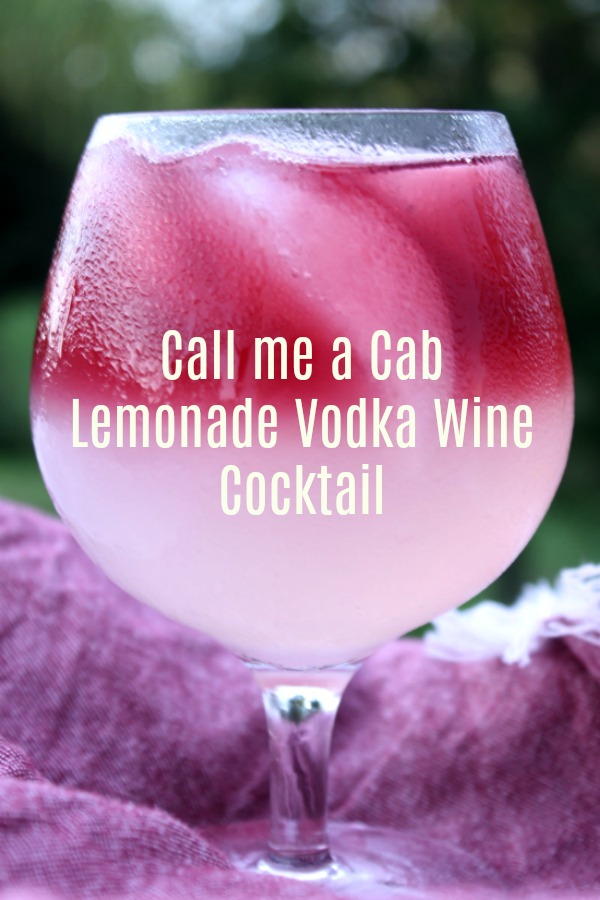 Call Me A Cab Vodka Lemonade Wine Cocktail
Summer calls for cool drinks, sweet treats, and fun with friends. All the fun stuff doesn't have to be for the kids, us adults can enjoy cool drinks and fun with friends too! That's why I did some mixin' in the kitchen and came up with some refreshing summer cocktails.
It's no secret that I love a good glass of wine, and it wasn't until I created my Aloha Vodka Sunset Cocktail that I ever even thought of mixing wine with other liquors or even juices (unless I was making sangria). I mean, wine is amazing all on it's own. And when I think of mixing wine with juice, I automatically think of grabbing for a bottle of Sauvignon Blanc or Pinot Grigio, both are lighter, crisper, have citrus notes, and can be a bit sweet at times and would blend nicely with a variety of concoctions I'm sure.
But, I had a bottle of Cabernet Sauvignon in my hand and it's about 95 degrees here in Florida, and I wanted to sit outside and watch the kids swim for a few. The Cab seemed a bit too dry (don't get me wrong, I LOVE a good glass of Cabernet Sauvignon) for the summer heat and pool watching, so I opened the refrigerator and grabbed for the kids' lemonade. The dryness and boldness from the red wine and the sour from the lemonade actually blended together perfectly. Add in some vodka and you got yourself an incredible wine cocktail. Why vodka? Why not?! I have discovered that drinks with wine and vodka can be pretty darn tasty!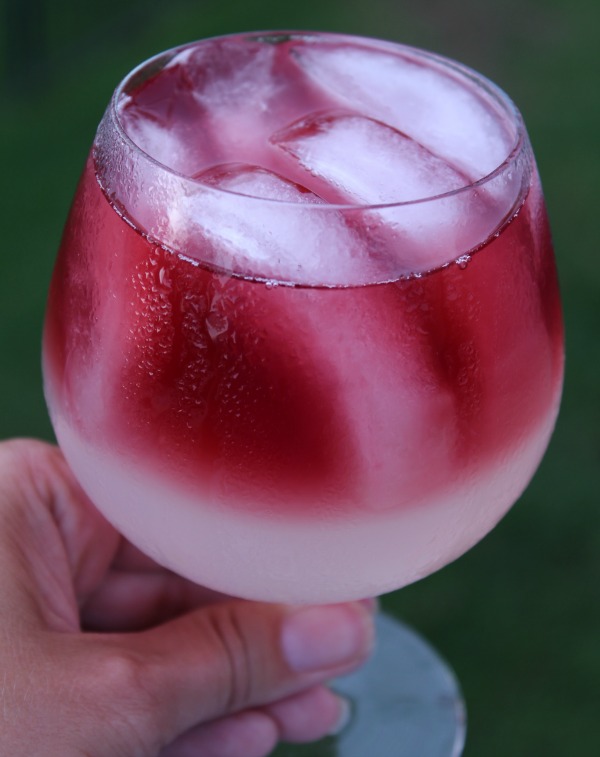 Before you know it, I had a beautiful, refreshing wine cocktail in my glass, that I loved so much I made one for a friend and delivered to her house and decided that I had to share it with you all.
To make my Call Me A Cab Drink, you just need ice, your vodka of choice, a good bottle of Cabernet Sauvignon (I used CK Mondavi and Family) and lemonade. Ahhhhhh…..
Now, put your feet up and enjoy your soon to be favorite sweet wine cocktail. Actually, you don't have to save this wine cocktail for just summer! Enjoy it all year long…well, I don't always want a cold drink in the winter, but you catch my drift. This cocktail recipe is the most popular recipe on my site, so I know you all like it too, don't forget to share it with your friends!
I will admit that the "layering" look can be temperamental at times, try pouring the wine over the back of a spoon. But, don't fear, if your cocktail doesn't layer, it will still taste delicious. I promise! But you don't even have to take my word for it, check out the comments below 🙂
When I make this wine cocktail these are the ingredients I use:
Publix Old Fashioned Lemonade – I personally prefer the taste of "real" lemonade over the powdered, but I have had reviews on Pinterest that they have used just about every kind of lemonade you can think of, so grab what you have and give it a try!
CK Mondavi and Family Cabernet Sauvignon – The price point on this wine is about $7.99, making it a great wine for drinking and a great wine for mixing.
Grey Goose Vodka – It's a great vodka, and to be honest, that was what I had on hand.
Ice – You will want this vodka and wine cocktail nice and cold.
A Fun Clear Glass – This drink is GORGEOUS, so you want a glass that you can see it in! I used a Cognac/Bourbon glass, but on Pinterest folks have sent me pictures of this cocktail in everything from wine glasses to mason jars
Now, here is my Call Me A Cab Vodka Lemonade Wine Cocktail Recipe, be sure to Print It and Pin It so that you can make it again and again…You'll want to 😉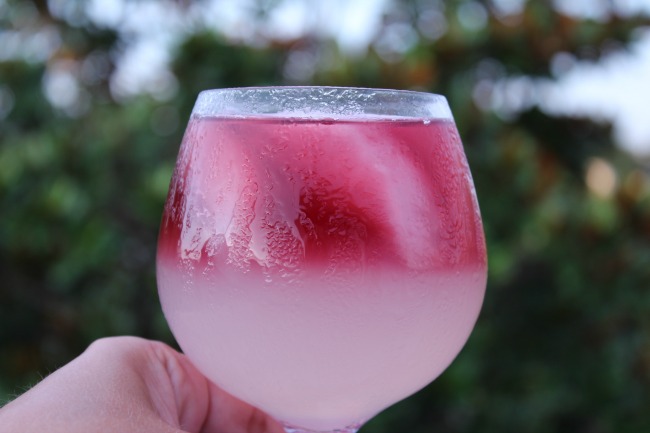 Call Me A Cab Vodka Lemonade Wine Cocktail
Sweet lemonade and rich Cabernet Sauvignon mix together to make this Call Me A Cab Red Wine and Vodka Cocktail the sweet taste of a summer!
Print
Pin
Rate
Ingredients
Ice

6

oz

lemonade

1

oz

vodka

2-3

oz

Cabernet Sauvignon - I used CK Mondavi and Family
Nutrition
Calories:
199
kcal
|
Carbohydrates:
23
g
|
Protein:
1
g
|
Sodium:
11
mg
|
Sugar:
20
g

I hope you enjoy this Call Me A Cab Vodka Lemonade Wine Cocktail as much as my friends and I do!
Try these 3 refreshing cocktail recipes the next time you are celebrating happy hour!
In fact, be sure to check out all the recipes on Food Wine Sunshine and follow me on Facebook, Twitter, Pinterest, and Instagram.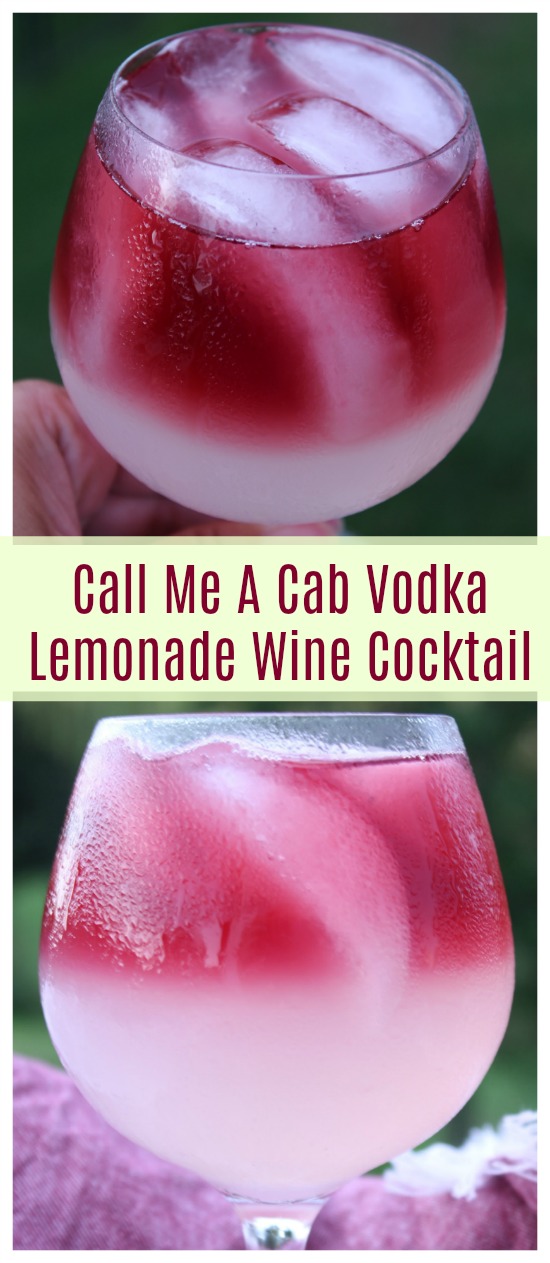 What is one of our favorite Wine Cocktail Recipes?
Need new glasses for those cocktails?
Looking for more Cocktail Recipes?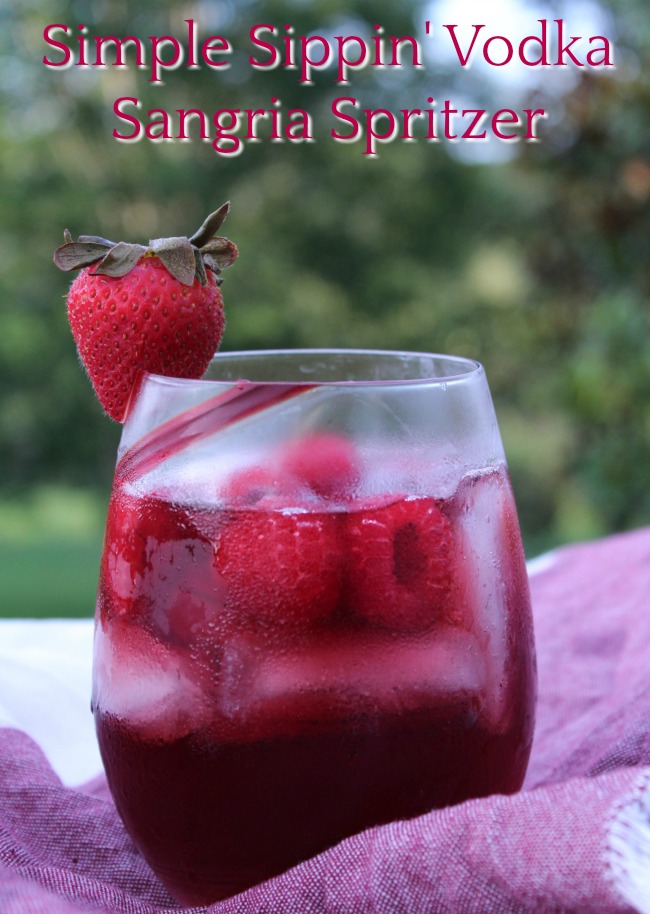 Simple Sippin' Vodka Sangria Spritzer