(Last Updated On: May 3, 2023)
Does your family love to cook? Would you like to get everyone involved in the kitchen more? Use these Family Cooking Competition Ideas to get the family more involved in the kitchen.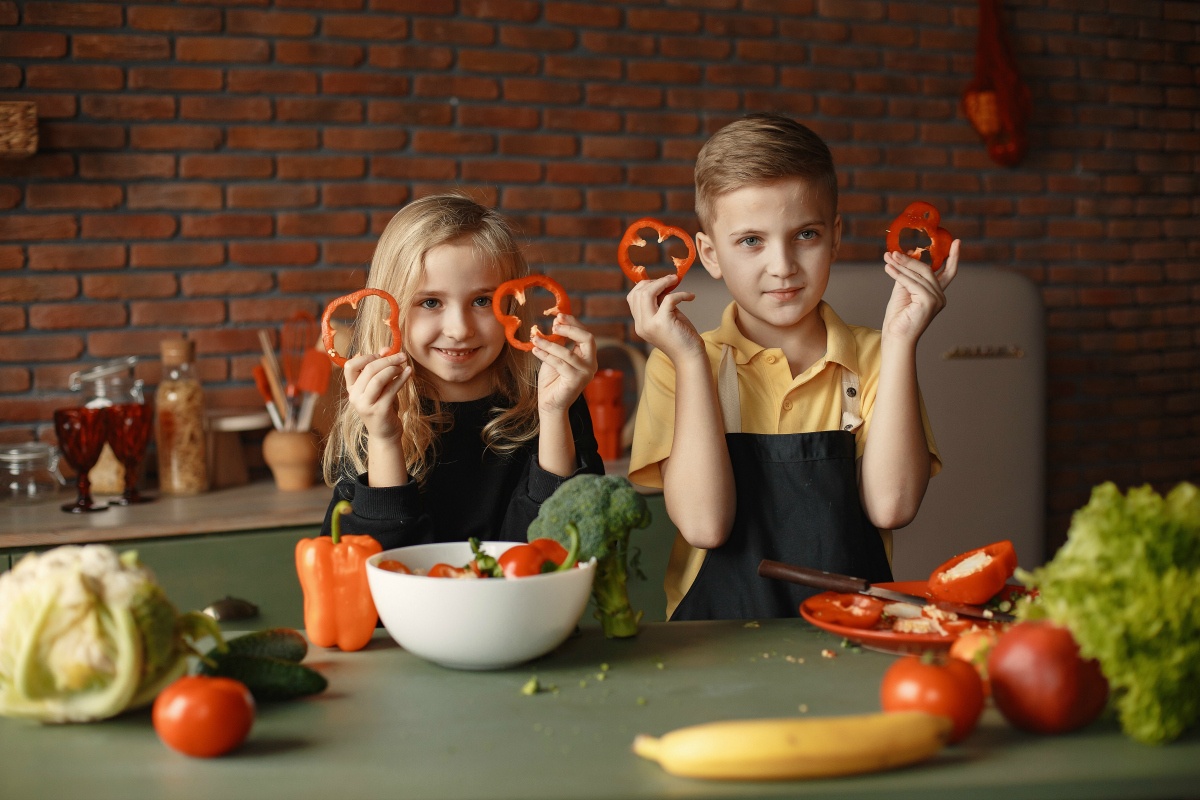 Family Cooking Competition Ideas
One of the best ways to bond with children is with food. Spend some time together in the kitchen, whipping up some easy, tasty recipes.
It's never too early to get the children actively involved in cooking. Bring the whole family into the kitchen and start preparing foods everyone will enjoy. If they're involved in cooking healthy meals, the kids might even try things they might not otherwise.
We have all probably seen one (or 20) of the cooking challenge shows on TV, which cooking show is your favorite? My daughter loves Baking Championships on Food Network and my son is partial to Diners, Drive-Ins and Dives. There are quite a few cooking shows where the kids are the chefs, so why not incorporate the kids (and everyone!) in the kitchen more with these family cooking competition ideas.
Doesn't a family cooking competition sound like a fun way to make dinner? You can save money from not eating out and enjoy a bit of quality time together. Plus, it gives everyone something to do!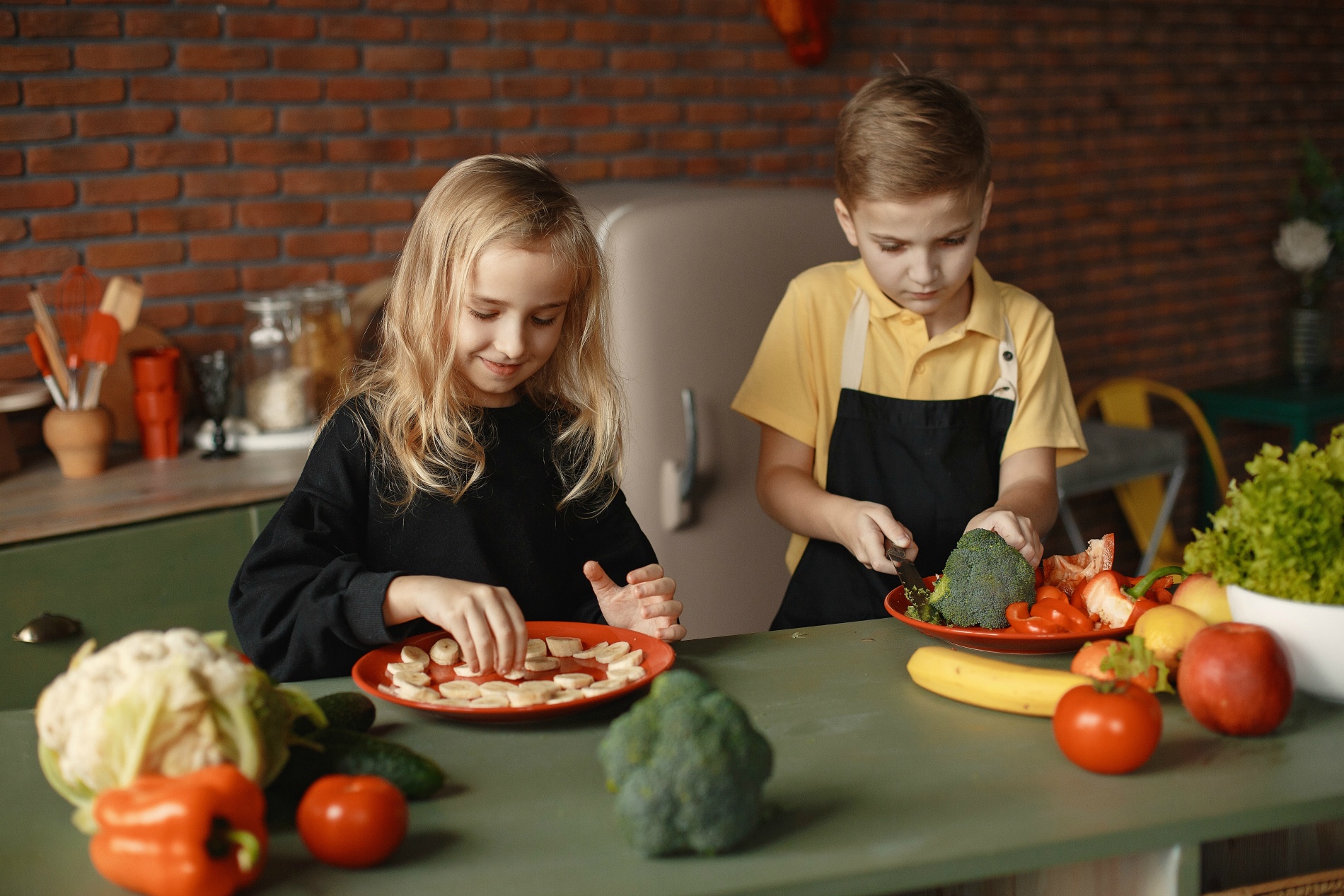 Kids are often very willing helpers in the kitchen and these family cooking competition ideas are a fun way to help them polish their cooking skills while the family spends time together.
Here are some Family Cooking Competition Ideas so you can host your own Cooking Challenge at Home:
First, you need to pick the cooking challenge.
You can plan on picking a theme in advance so that any items a family member may need for a recipe can be picked up from the store or farmers market.
You can make it additionally challenging by only using items you currently have in your pantry, fridge, and freezer right now.
You can pick a theme, like Tex-Mex night, Burgers, or an Italian Cuisine Night.
You can add in a secret ingredient that no one was prepared for.
You will have to decide on teams, depending on the size of your family, you may do teams of one or two (or three!).
If you have younger children suggest simple foods that they can make such as peanut butter and jelly sandwiches, cereal with fruit, or a trail mix they can put together with nuts, candy, and raisins. Adults, make sure you assist with any cutting or using knives as needed.

Next, set a time limit for the cooking challenge.
This time limit will include the time needed to make the dish as well as plate it. I recommend keeping the time to an hour or less so that no one is spending all day preparing.
Finally, there must be judging.
Once the dishes are plated, everyone can taste test and give their opinion on the meals. You can write results on a piece of paper and fold it up so no one sees. Or you can have one family member not participate so that they aren't partial to their own dish.
Prizes!
Everyone likes to win something. Have a small prize ready for the winner. This can be a $5 gift card, a candy bar, a night off from doing the dishes or a small stuffed animal.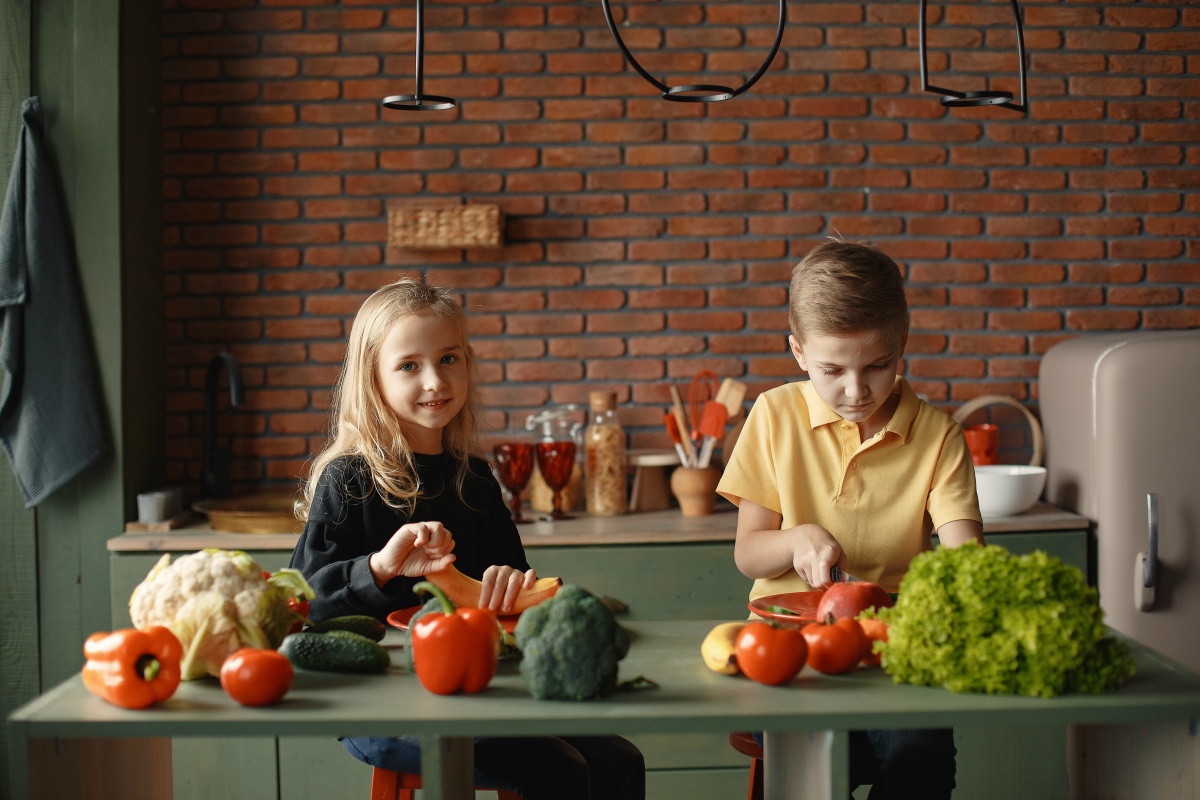 You can also use these Family Cooking Competition Ideas to do a multi-family cooking challenge. Invite two or three other families over and have each family prepare one dish. Make sure that you set a spending limit on the dish though so that no one family is going overboard.
Need a recipe idea? Here are three nutritious recipe ideas that are easiest enough for the kids to make on their own.
Tasty Chicken Tenders
Tasty Chicken Tenders
A healthy alternative to fried chicken tenders, everyone in the family will love the taste of this main dish. Have the kids do most of the prep work, but help the younger ones with removing them from the oven.
Print
Rate
Ingredients
Cooking spray

1

lb

skinless boneless chicken breasts

2

cups

seasoned bread crumbs

1

egg

1/2

cup

milk
Instructions
Spray a baking sheet with cooking spray.

Break the egg into a medium mixing bowl. Add milk.

Pour the bread crumbs into another mixing bowl.

Cut each of the chicken breasts into 3 or 4 strips, depending on the size.

Dip the chicken breast strips into the egg mixture.

Roll the chicken strips in the bread crumbs.

Place the breaded chicken strips on the baking sheet.

Bake at 400 degrees for approximately 30 minutes or until done.
Nutrition
Calories:
393
kcal
|
Carbohydrates:
43
g
|
Protein:
35
g
|
Fat:
8
g
|
Saturated Fat:
2
g
|
Trans Fat:
1
g
|
Cholesterol:
117
mg
|
Sodium:
962
mg
|
Potassium:
614
mg
|
Fiber:
3
g
|
Sugar:
5
g
|
Vitamin A:
259
IU
|
Vitamin C:
3
mg
|
Calcium:
155
mg
|
Iron:
4
mg
Easy Mashed Sweet Potatoes
Mashed Sweet Potatoes
The initial prep work will need to be done by the parents. Once it's time to finish off this dish, give the kids the potato masher and let them have a blast.
Print
Rate
Ingredients
3

large baked sweet potatoes

1/4

cup

melted butter

1/2

cup

milk

2

tbsp

honey

1

tsp

cinnamon

1/2

tsp

nutmeg
Instructions
Pull the skin off 3 large baked sweet potatoes and put the potatoes in a mixing bowl.

Pour the melted butter, milk, and honey over the sweet potatoes.

Mash the potatoes until they are creamy. More milk may be added for a creamier texture.

Sprinkle with the cinnamon and nutmeg, then stir.

Serve them at room temperature or put them in the oven for approximately 10 minutes to heat them up.
Nutrition
Calories:
301
kcal
|
Carbohydrates:
45
g
|
Protein:
4
g
|
Fat:
13
g
|
Saturated Fat:
8
g
|
Trans Fat:
1
g
|
Cholesterol:
34
mg
|
Sodium:
208
mg
|
Potassium:
623
mg
|
Fiber:
5
g
|
Sugar:
17
g
|
Vitamin A:
24453
IU
|
Vitamin C:
4
mg
|
Calcium:
95
mg
|
Iron:
1
mg
Steamed Veggie Medley
Steamed Fresh Vegetable Medley
Purchase pre-cut vegetables or prepare them in advance. Don't forget to buy local produce! Older children who know how to safely use a knife can help with this.
Print
Rate
Ingredients
2

sliced green bell peppers

1

sliced red bell pepper

2

cups

sliced summer squash

1

cup

sliced zucchini

1

cup

broccoli florets

1/2

cup

water

Salt and pepper to taste
Instructions
Put all the vegetables into a 4 quart saucepan.

Pour the water over the vegetables. It needs to be approximately 1/2 inch deep in the saucepan. Add salt and pepper. Cover.

Turn the burner on high until steam starts to escape. Turn off the heat and allow the veggies to remain in the saucepan with the cover on for 5 more minutes.

Carefully remove the cover for a colorful vegetable medley the whole family will enjoy.

Serve with shredded cheddar cheese.
Nutrition
Calories:
43
kcal
|
Carbohydrates:
9
g
|
Protein:
3
g
|
Fat:
1
g
|
Saturated Fat:
1
g
|
Sodium:
16
mg
|
Potassium:
468
mg
|
Fiber:
3
g
|
Sugar:
5
g
|
Vitamin A:
1468
IU
|
Vitamin C:
121
mg
|
Calcium:
33
mg
|
Iron:
1
mg
A meal of oven-baked chicken tenders, mashed sweet potatoes, and steamed veggie medley is nutritious, colorful, fun, and easy to make. The whole family can enjoy preparing the food and eating it afterward.
There are lots more family friendly recipes right here on the site.
Here are two easy recipes that my kids love to make on their own:
Want the kids to come up with ideas of their own? How about giving them a little direction and letting them get creative? Grab this free Cooking Challenge Printable and let them get cooking! You can also print it by clicking on the image below.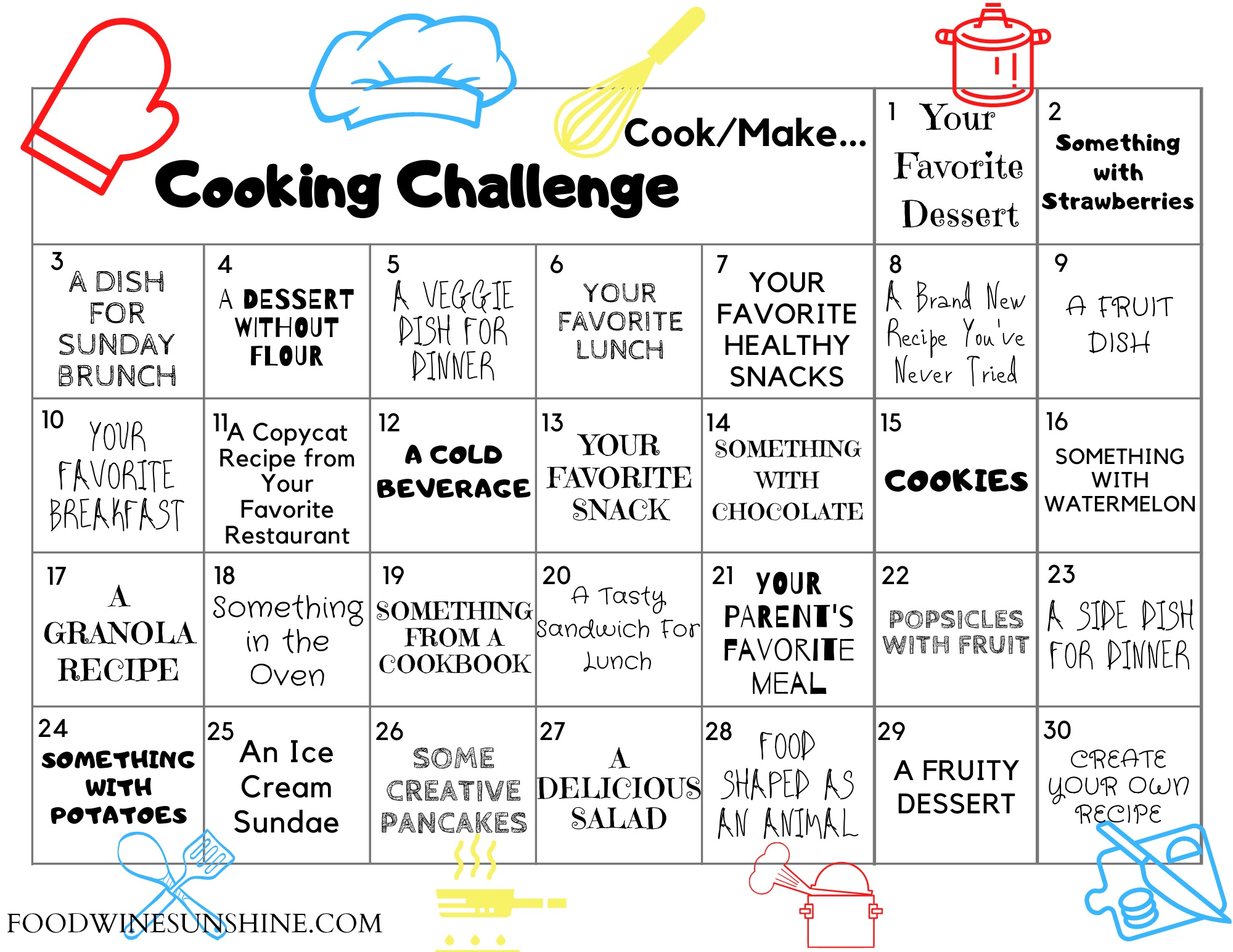 Home cooking competitions are a fun and creative way to spend time together as a family and discover new recipes.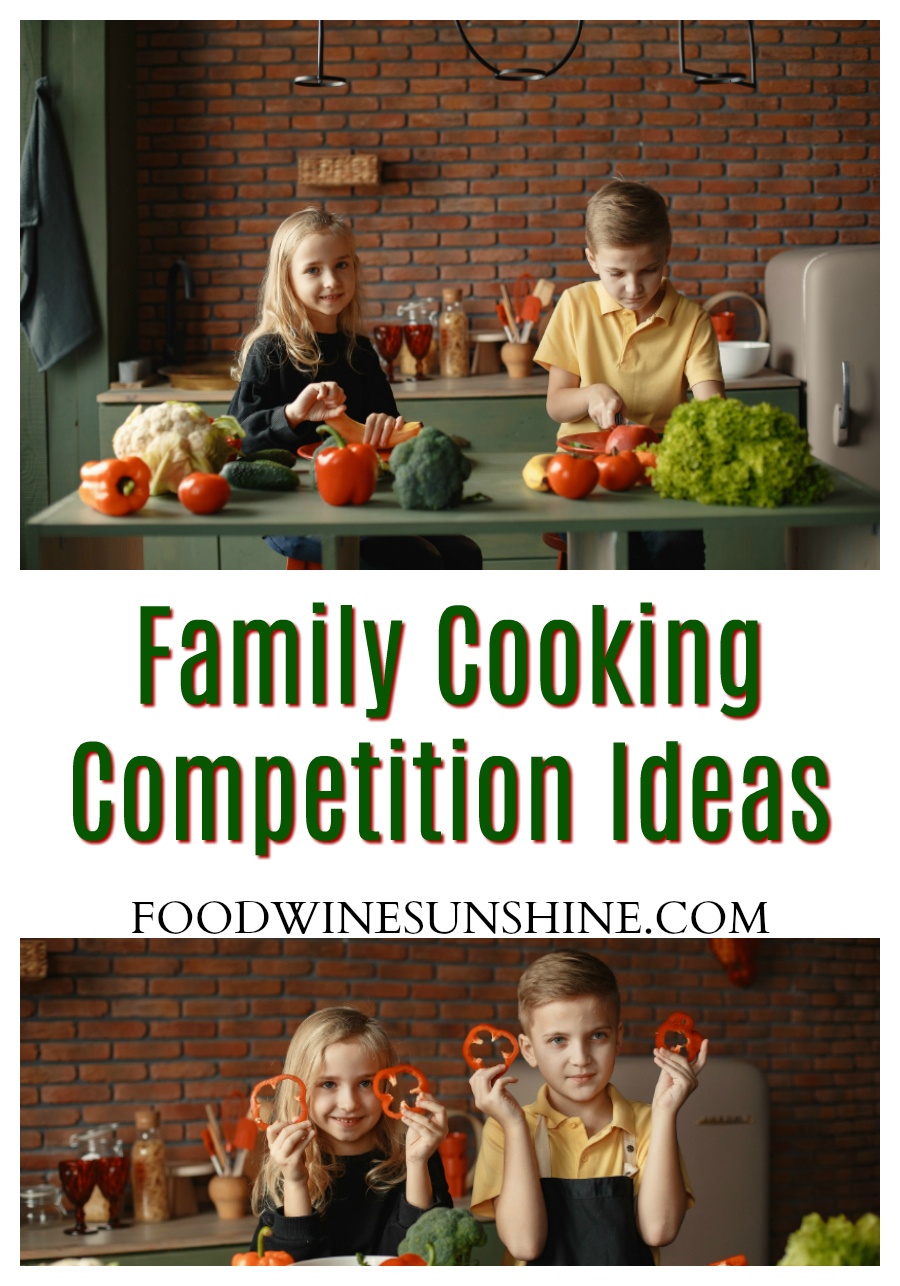 Have fun creating your own Family Cooking Challenge with these Family Cooking Competition Ideas!
Check out all the delicious recipes on Food Wine Sunshine and follow me on Facebook, Twitter, Pinterest and Instagram.
Looking for another fun indoor activity for the family?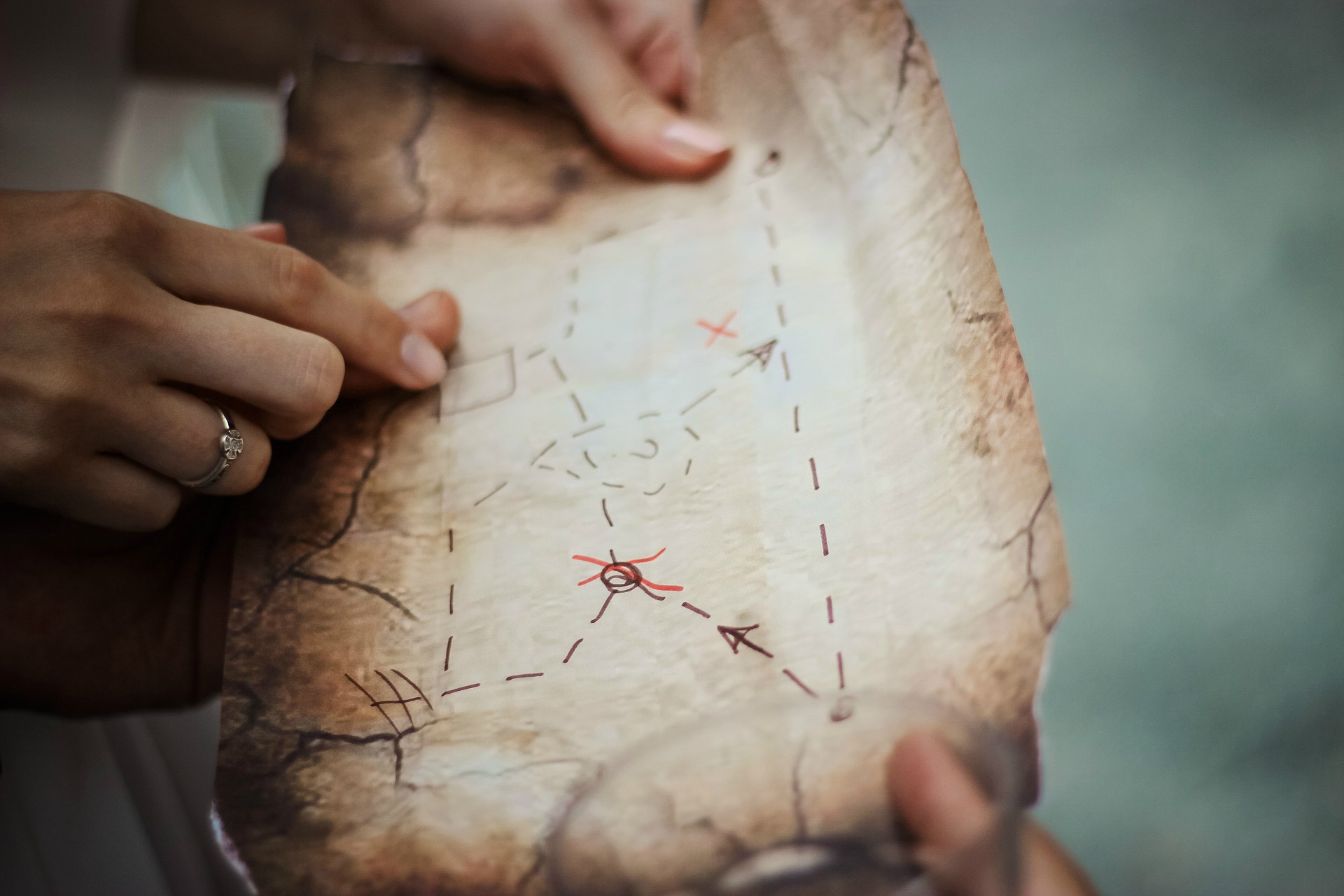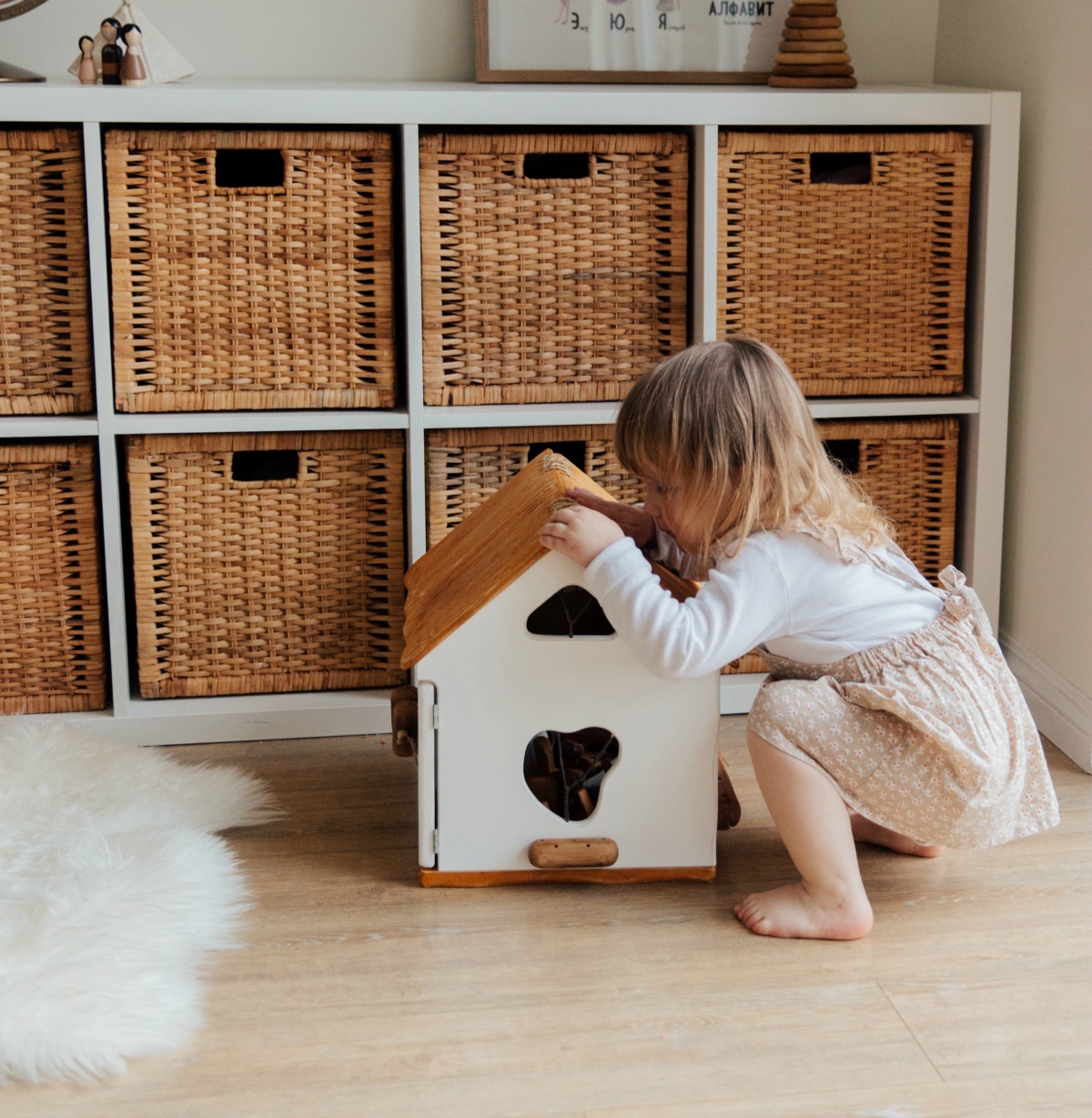 Plan a Scavenger Hunt – Free Printables for Indoor and Outdoor Ideas