(Last Updated On: August 28, 2019)
I was selected to host a DisneySide @Home Celebration and received a DisneySide Home Celebration Kit to have a fun party and to facilitate this post.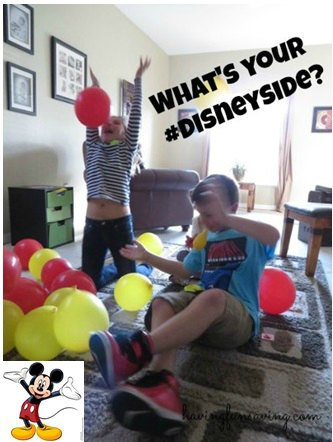 What's Your DisneySide? Here's Part Of Mine
If you know me…you know that I love Disney. I am from Michigan and when I was in 4th grade my parents took us to Walt Disney World for the first time. We drove down and I remember to this day how exciting it was. Every year since then my parents took us out of school for a few extra days and we went to Disney for Spring Break.
My sophomore year in college, I skipped the trip I thought I was "too cool" to head to Disney with my folks. Well, I can tell you I never missed another year 😉 My family and I have always camped in Disney. The Fort Wilderness Campground is the most amazing campground that I have ever seen…what else would you expect from Disney?! It is from that memory when I was in 4th grade that I will ALWAYS have a DisneySide. And, I am proud to say that I have passed it down to my kids.
Here's Sadie when she was just 2 years old…Showing her DisneySide!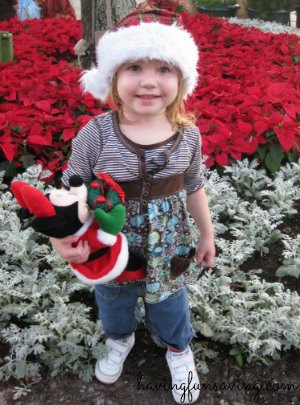 I have millions of Disney stories I could tell you…like how my brother lost my parents car keys in the creek at the campground, or how my son was scared to death at our first Character Breakfast, or how at Christmas…the campground has more decorations than any subdivision I have ever been in, how each hotel has it's own DisneySide (and I think I have swam in all of the pools!), or how you can the best sushi EVER at Polynesian, or how my boyfriend in high school got called up to with the Fire Dancers during the fire show at the Polynesian, or how my cousin and I waited in line for hours to get on Space Mountain when we were younger….just to walk back down because we got scared, or how my mom laughs uncontrollably on Space Mountain…it's her nervous laugh and I love it, or how I took my husband to Disney for the first time when he was in his 20s!, or how I walked the Wilderness Lodge hallways for HOURS when my son was 6 weeks old (his 1st Disney trip!) because he refused to sleep, or my parents drove 20 straight hours last year from MI just to celebrate their DisneySide with us for a few days over the holidays at the campground….
But, I won't bore you with all of those 😉
As I mentioned, I am from MI, but I now just live 1 hour from Disney. The most Magical Place on Earth. Do you know how amazingly lucky that makes me?! I am very thankful that I was chosen to host a DisneySide at Home Celebration, but to be honest – Disney is part of ME. It is part of who I am. If you are a Disney fan too – you know exactly what I mean. Disney works it's way into your heart…your soul…and just becomes part of who you are. My mom has countless pieces of Mickey jackets and jewelry. It's just FUN…it's just who we are. Whether your favorite character is Mickey Mouse or Ariel – you have a connection.
Now, when I talk about Disney, I can see my kids eyes light up. What a beautiful feeling as a parent…I have managed to pass down something that is ME to them.
So, when I told them we got to do a celebration here at home, they were pretty excited! We made it fun for us ad our guests…It was even more special with all the fabulous goodies that we got from Disney, HP, Hanes, Crayola, Ocean Spray, American Tourister and more!
We had a trail mix snack available for everyone that included: goldfish, chocolate chips, pretzels, Craisins dried cranberries, peanuts, and M&Ms. Which was nice and easy to leave on the table while the kids got started on making their Custom T-shirts.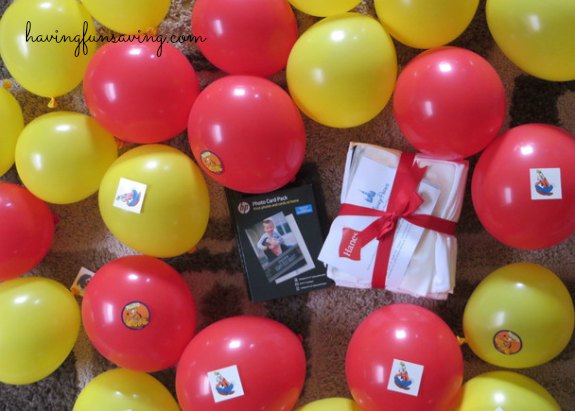 We used the fun Hanes Tagless T Shirts and Crayola Fabric Markers for bright, vivid colors that were in my party kit.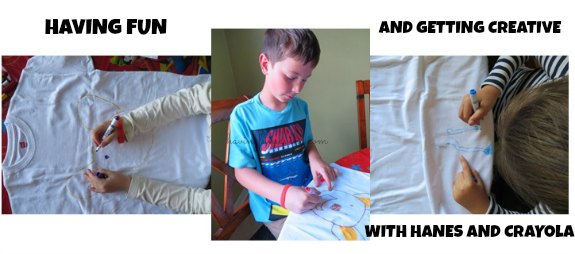 We also had a ton of fun with just the balloons! What child (or adult?!) doesn't love balloons?!
At the end of the party, we were able to give all the kids fun gifts! We were provided great party favors like Mickey Mouse stickers, HP Photo Card Packs for photo printing at home, Mickey & Minnie poster, RunDisney posters, and more.
I did do a few small prizes and framed the bigger Mickey Mouse posters: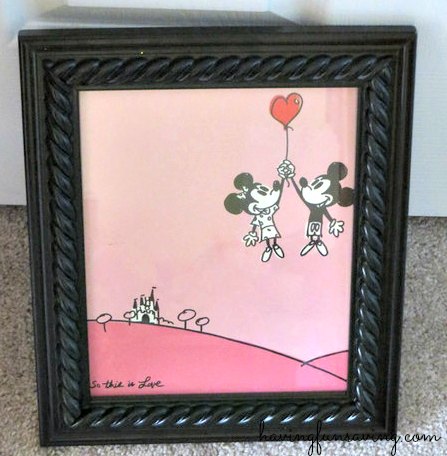 I also got a bunch of 4×6 frames on clearance at Michaels, so while I was printing memories for everyone on the HP Photo Card paper, I was able to frame one of them or each family 🙂
Here were our desserts…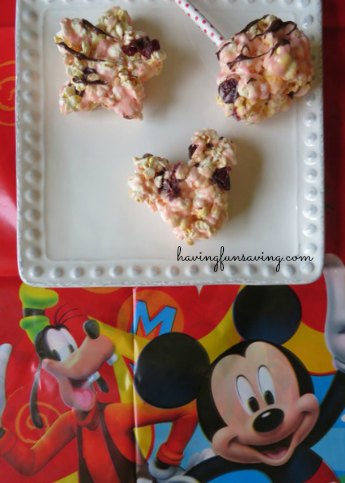 You can find the recipe for them here.
If you are thinking about hosting a Disney themed party or even your own DisneySide Home Celebration, make check out DisneySide Celebrations and on Pinterest. I have also been sharing fun Disney posts for years…feel free to check them out here. Or you can check out just the DisneySide posts here.
And whether you are running in Disney (Wine & Dine – here I come again!), camping in Disney, celebrating the Holidays in Disney, or showing your DisneySide at Home…have fun!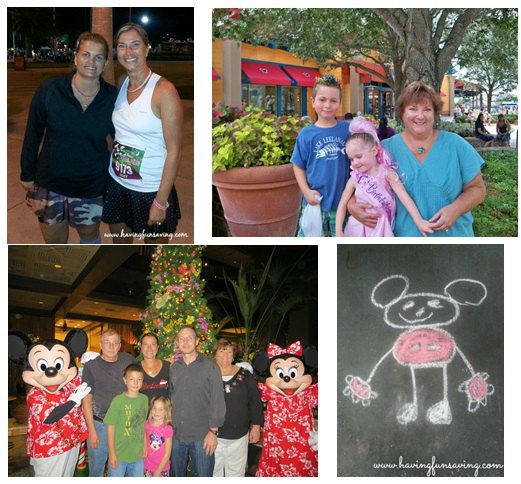 So, what's your DisneySide?