(Last Updated On: July 1, 2019)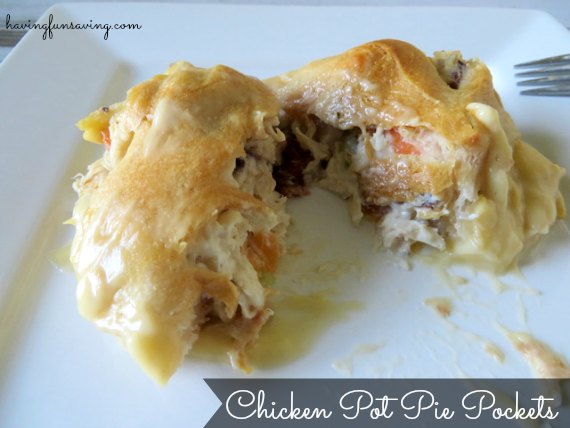 Chicken Pot Pie Pockets Recipe – Low Fat
I have been having a lot of fun cooking with chicken lately. I love being able to toss a frozen chicken breast in the crock pot in the morning and create something FUN for dinner 🙂 Doing it this way makes the chicken so moist and easy to shred. Everyone in my house loves Chicken Pot Pie, so I decided to try something with a bit of a twist, naming it was the hardest part I think!
As an added bonus, this one is also low-calorie…gotta love a recipe that is delicious and low fat.
Now, here is my Chicken Pot Pie Pockets Recipe, be sure to print it and pin it so that you can make it again and again.
Chicken Pot Pie Pockets
Author:
Prep time:
Cook time:
Total time:
Ingredients
1 can of low fat refrigerator crescents
1/4 cup diced carrots
1/4 cup diced celery
1/4 package of cream cheese
4 slices diced turkey bacon
1 boneless skinless cooked chicken breast – diced/shredded
1 can of healthy low sodium cream of chicken soup
1/2 cup fat free cheddar cheese
Instructions
Preheat oven to 350 degrees
Mix the chicken, turkey bacon, carrots, celery, and cream cheese in a large bowl
Open the crescent rolls and each one lay flat (there are 8 in a can)
Place equal amounts of the chicken mixture on the wider side of each crescent roll
Roll each one and place in a 9×13 baking pan
Bake for 15 minutes – until the rolls begin to brown
Add the can of Cream of Chicken Soup around the roll-ups in the pan
Bake for an additional 15 minutes
Top with the shredded cheese and bake for an additional 10 minutes (until cheese is melted)
I hope you enjoy these Chicken Pot Pie Pockets as much as we did! Make sure to let me know if you try them 🙂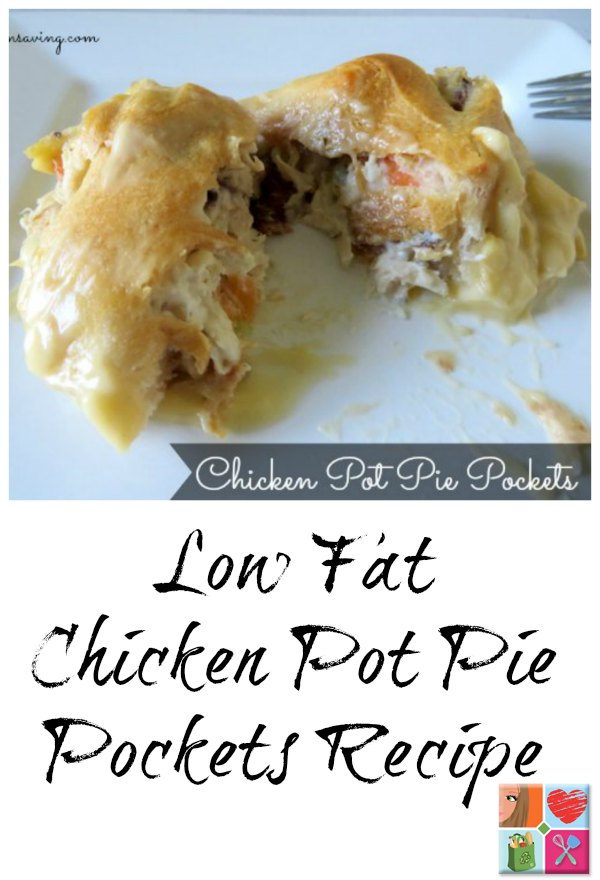 Love Chicken Pot Pie? Check out these yummy Chicken Pot Pie Cupcakes! They are easy to make and kids love 'em.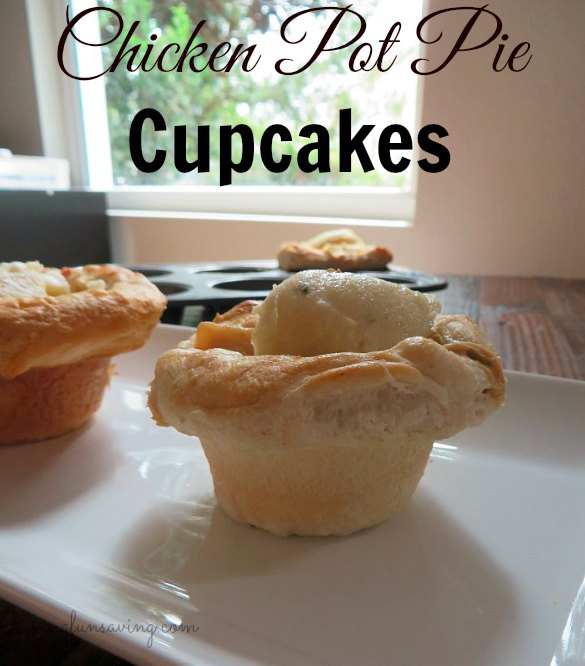 While you are at it, check out all the recipes on Food Wine Sunshine and follow me on Facebook, Twitter, Pinterest, Google + and Instagram.