(Last Updated On: March 9, 2021)
Shopping at the Farmers Market not only supports your local community, but gives you and your family the chance to shop and save together on produce & more.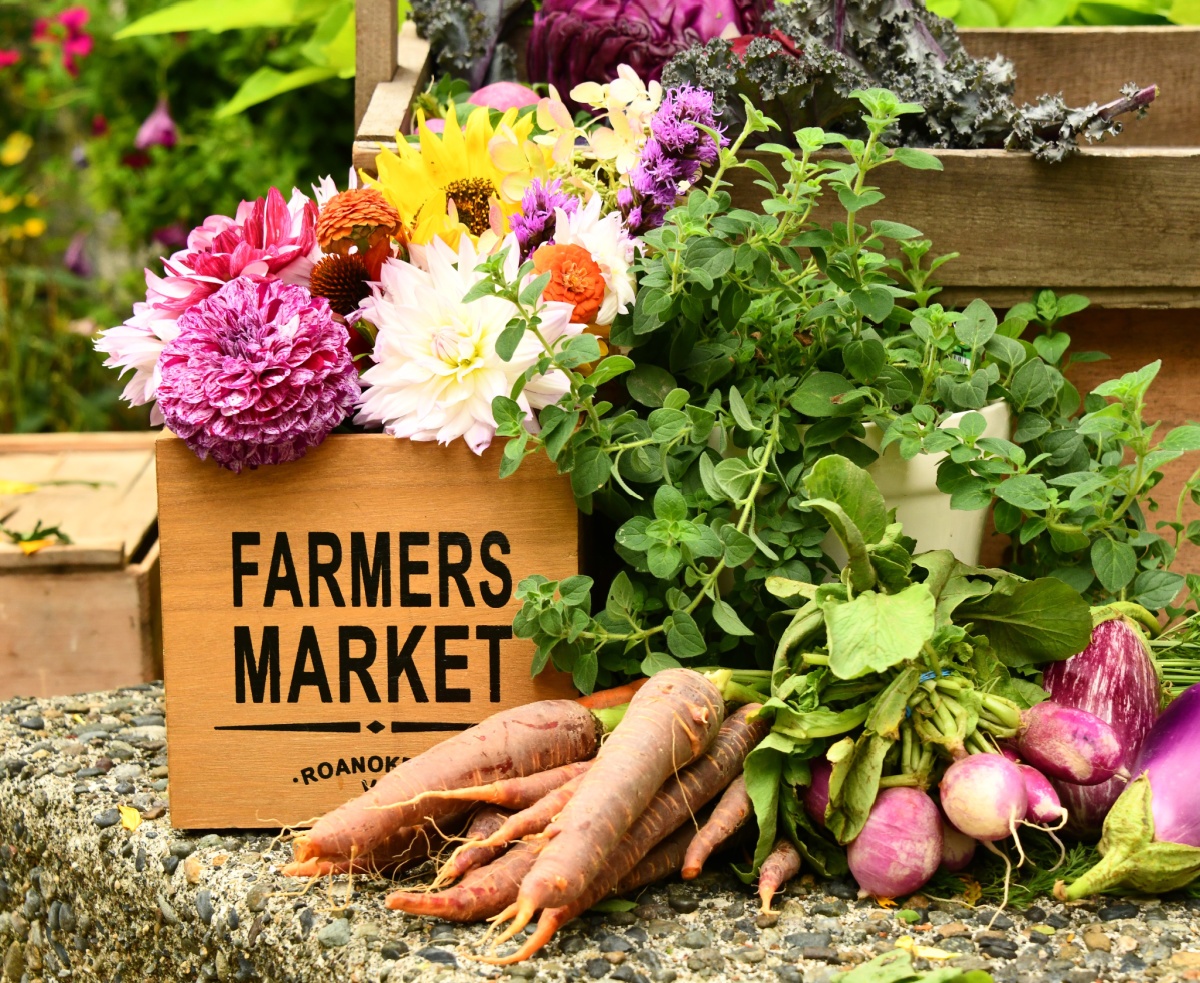 Enjoying the Farmers Market With The Family
When the seasonal farmers markets are in full swing, it can be overwhelming. Here are some tips for buying, cooking, and saving fresh local produce.
Not only are Farmer's Markets filled with fruits and vegetables you will also find crafts, fresh baked goods, unique gift ideas and some even have entertainment! If you are looking for a fun family outing and a way to support your local farmers – your local Farmers Market is the way to do it 🙂
Here are a couple of tips for shopping at the farmers market and some ways to keep the seasonal vegetables on hand for months to come. Learn how to shop for the best local produce, cook it the produce and how to store produce once you buy it.

Buying Corn At The Farmer's Market
Shop for it – Look for firm, heavy ears with silks that look fresh, not dried out. Varieties here include Silver Queen and Butter & Sugar or Tuxedo, which are some favorites. Sweet corn is in season in Florida from late October to June.
Cook it – Did you know you can eat corn raw? However, you choose to prepare it, be sure to do cook it within a day or two of purchase.
Ways to preserve corn: can it in relishes, or on its own, blanch and freeze it whole on the cob or cut from the cob in kernels (it will keep longer on the cob.)
Try this Fresh Corn and Cucumber Salad.
To get corn kernels off the cob, you don't need a fancy tool people to try to sell every summer. All you need is a knife, and a big bowl makes it easier to collect the kernels. Clean off the husks and silks. Hold the ear at a 90-degree angle to the bowl (steady it by snapping off or cutting the stem end.) Run your knife blade straight down the cob, and the kernels will fall into the bowl.
Save those corn cobs! Place in a pot of water and make stock which you can use for soups, for chowders, for making polenta. You can run the backside of your knife along the cobs to release all the bits of juice.
Buying Tomatoes At The Farmer's Market
Shop It – Heirlooms or hybrids; there are plenty of delicious tomatoes available. Tomatoes at your farmers' market will be riper and, therefore, more delicate than what you're accustomed to finding at the supermarket. Look for many delicious heirloom varieties to enjoy. Supporting farmers growing heirloom varietals helps preserve biodiversity, which is essential to our food safety but also diminishing at alarming rates.
Cook it – Keep – Tomatoes this fresh are best enjoyed simply. Slice and enjoy with a little salt and a drizzle of good olive oil and or balsamic vinegar. Eat-in a BLT, one of the simplest and best "recipes" ever. Cut chunks and enjoy with cucumbers and red pepper in a summery chopped salad. Your chopped salad can include feta cheese or olives, or sweet onions. Red bell peppers are nice, too.
Keep it – Roma, plum, or "paste" tomatoes for sauces and canning. Dehydrate tomatoes you'd use for canning in a very low oven (200 degrees) overnight, cut in half skin side down.
Tomatoes are rich in vitamins and phytochemicals like Lycopene that helps reduce the incidence of heart disease, cancer, and muscular degeneration.
When tomatoes are in season in Florida depends on the climate, but here in Central Florida tomatoes are in season December thru May.
Buying Strawberries At The Farmers Market
Strawberries are in season here in Florida from December thru March. Florida is the Winter Strawberry Capital after all! Look for red berries that look plump and ready to eat. If you buy too many, freeze them! Strawberries freeze great and make for the perfect addition to smoothies.
You can also bake with strawberries, make jams and jellies, can them and make fruit leathers.
Store your fresh strawberries in the refrigerator, but don't them until you are ready to eat them.
Buying Blueberries At The Farmers Market
Blueberries are in season here in Florida in April and May. This is the best time to grab blueberries at the farmers market.
You can also bake with blueberries, use them to make smoothies, make jams and jellies, can them and they also freeze well.
Store your fresh blueberries in the refrigerator, but don't them until you are ready to eat them.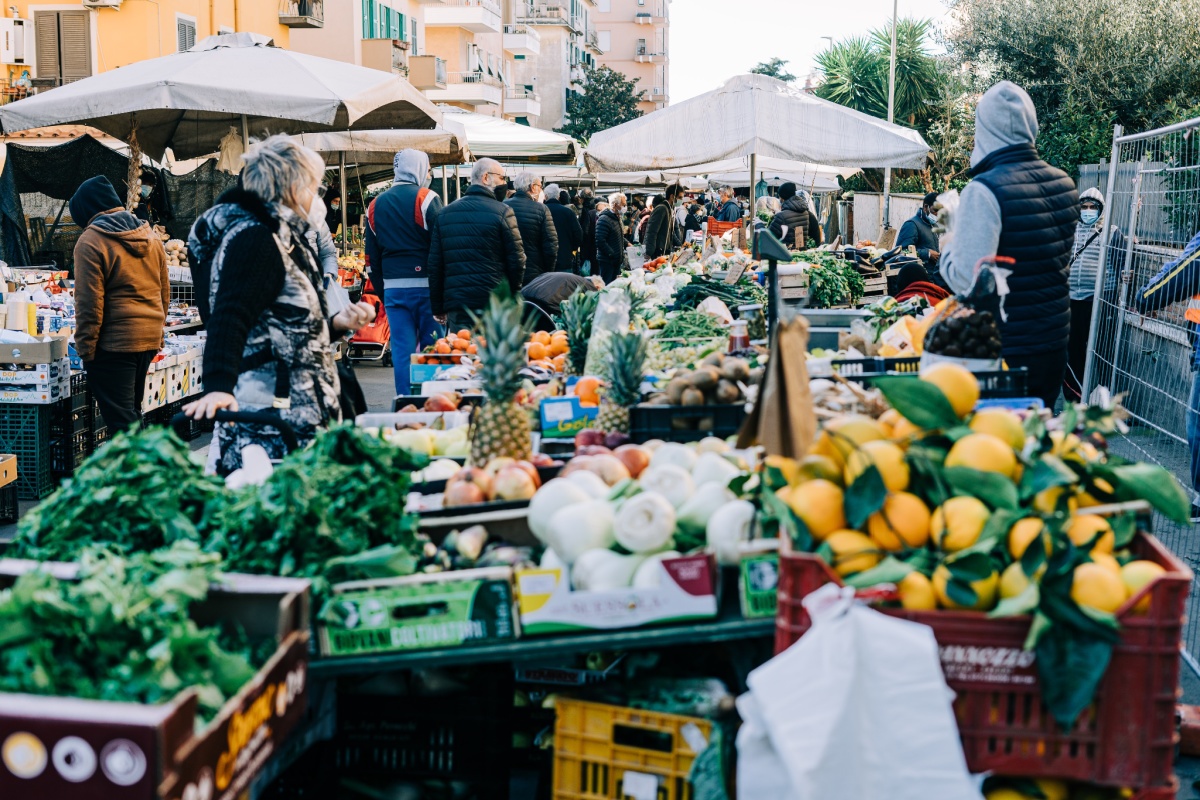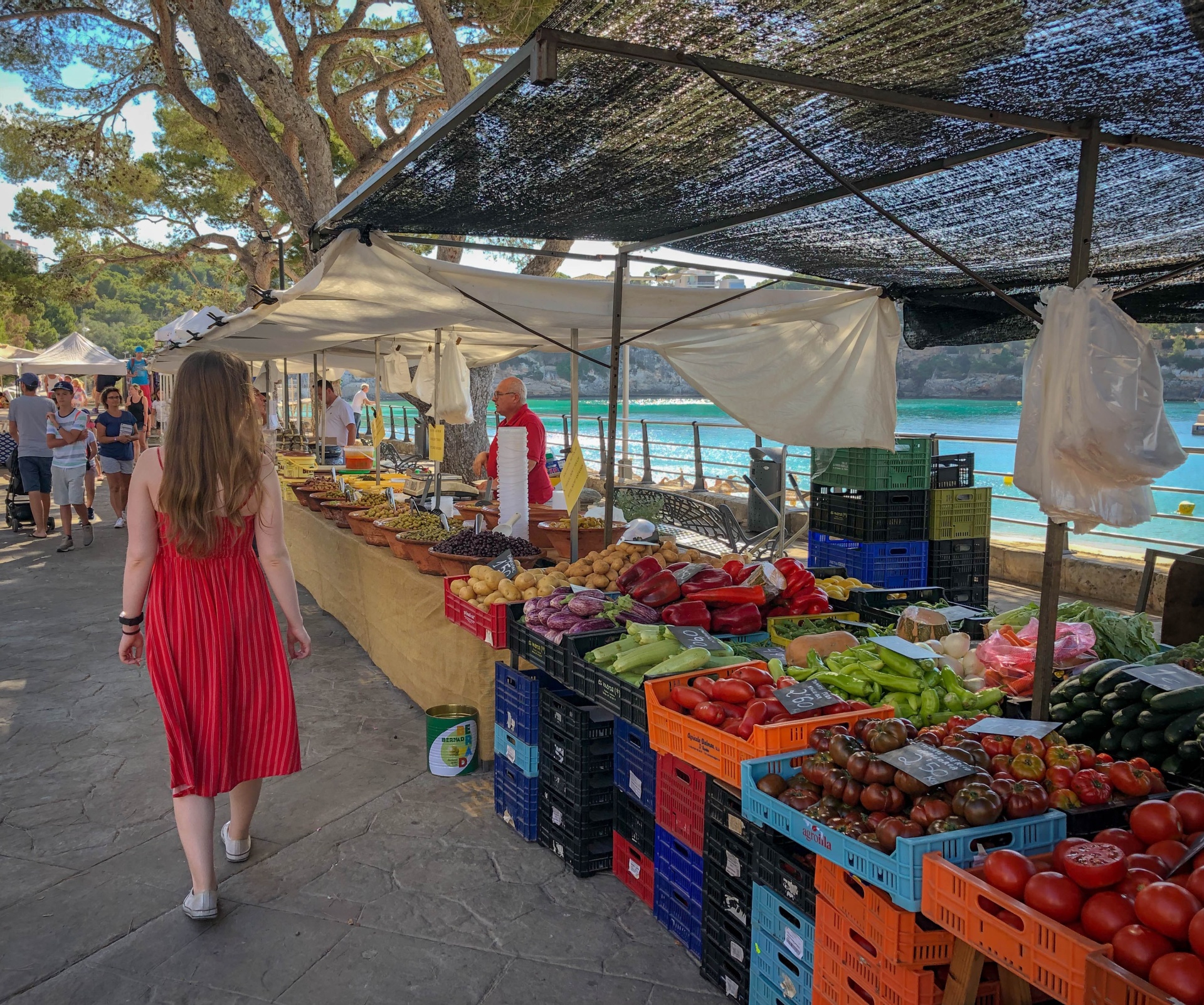 Find Your Local Market
Look for locally-grown items to support farmers in your area. Just Google markets near you or ask a friend! If you find several in your area, the prices will probably be more competitive, which means extra savings for you.
Make Friends
The farmers love what they are doing, take the time to talk to them about it. Over time, they may start letting you know when there's a deal to be had. Don't be afraid to ask lots of questions! Let the kids get in on it too 🙂 If the produce isn't something you are familiar with, let farmer's explain what it is and how to use it in a yummy recipe.
Stay Knowledgeable
Know what's in season! When things are in season, you will also get the best deal 🙂 Here is a free printable from Fresh From Florida that you can toss on the refrigerator that will always show you want is in season here in Florida.
Keep an Open Mind
Go off the beaten path, try something new! Challenge your kids (and yourself) to choose at least one thing you've never tried before, then take it home and pick a recipe to use it in. Maybe do a family cooking competition with the new ingredients!
Limit Your Shopping List
Be sure to buy only what you can eat in a week. It may be tempting to buy everything you see, but you don't want to waste it either. Carrots, apples, and heartier greens tend to last a bit longer where delicate greens are only good for a few days.
Bring Your Bags
Bring a couple of big, sturdy bags to carry your goods home in.
I love to seek out Farmers Markets while we are on vacation – the Farmers Markets in St. Augustine are absolutely amazing! Each market is unique and will have different vendors and fun things to find.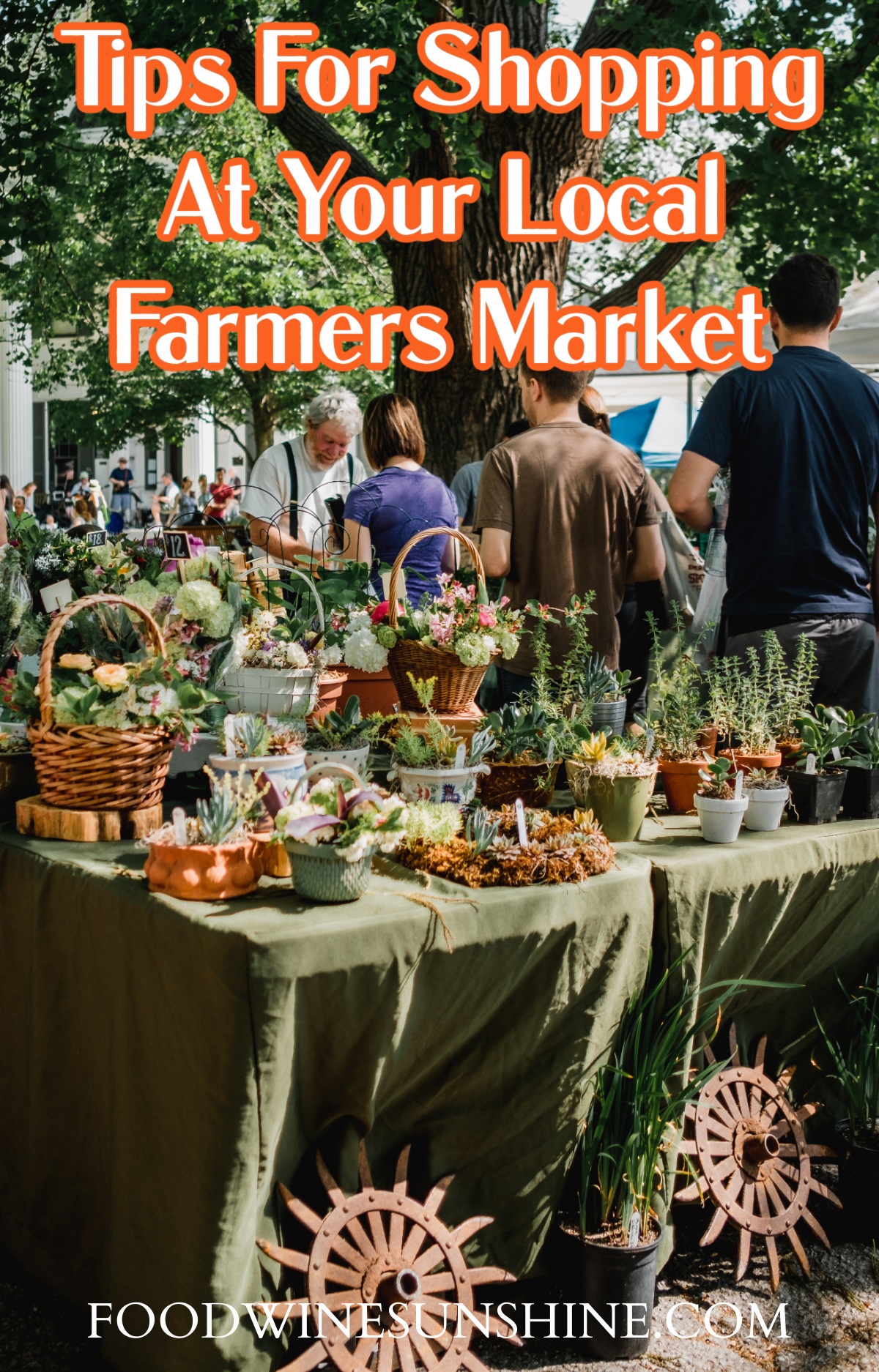 Which is your favorite Farmers Market? What do you love to buy when you go to your local Farmers Market?
Be sure to follow Food Wine Sunshine on Facebook, Twitter, Pinterest, and Instagram for more family fun!