(Last Updated On: August 27, 2019)
Disclosure – My family and I received free tickets to see this amazing show. My opinions and my mom's are 100% our own! No other compensation was received.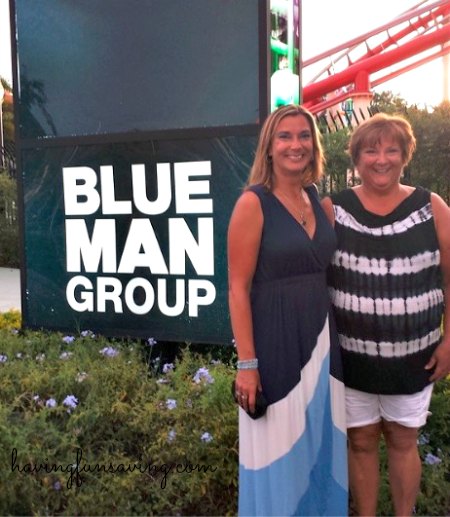 Blue Man Group – A Fun-Filled Artistic Experience #Orlando
We had an amazing summer and I am very grateful that my mom gets to spend about 99% of it with us. When we were talking about her trip, she asked me about the Blue Man Group. She had NEVER been! Oh my! My mom is an art teacher and is one of the most creative people that I know…how did I not realize she has never seen the ultimate artistic show? Well, I am thrilled to say, that she can no longer say that she has never seen the Blue Man Group. In fact, she talks about the show all the time 😉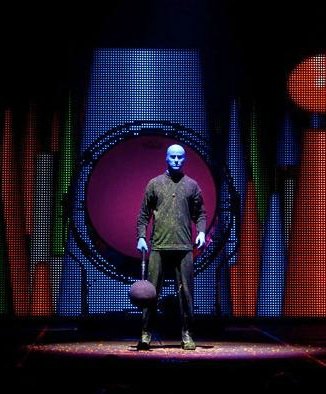 Here is her review on this amazing show:
I have to share my experience attending the Blue Man Group Show at Universal Studios in Florida!! Wow!! I attended the show with my daughter, son-in-law, and grandchildren, so we had a range of ages from 6 to 62 and I can't begin to tell you how much we all enjoyed it. As the oldest member of the group and an Art teacher for grades K thru 8 for many years, I can say I was WOWED at this show!
In this day and age so many of our children and, yes, even their parents have lost the desire to have fun with their imagination and creativity, this show guarantees you will go home with a smile and a new sense of exploring the possibilities of your imagination! You will experience music in an explosion of color!
Blue Man Group brings new meaning to banging a drum! They will entertain you with flying droplets of color as they hit each note in their wild musical array! Now if that is something you have already seen before…How about instruments that look like something straight out of a science fiction show that partnered with great techno lighting create a segment that will entertain every member of your family!
Not sure a musical is something you want to see? Well, I too thought the Blue Man Group was just about music, but it is absolutely not! They literally bring you into the show itself, let's just say I will never look at a Twinkie quite the same way again 😉
What about witnessing an amazing feat as one member catches an unbelievable amount of marshmallows in his mouth and then watch as he creates a piece of Art with it! How fun is that?
Do you remember when instead of video games a child would drum on the pans in your cupboard or when unrolling the toilet paper all over the house was something that made them laugh? Well, this show will delight the child in every audience member.
My hope is it will send you home with that spark, to set down the video games, shut off the cell phones and computers and stretch your own imagination. Creativity in an adult, in a child, is a gift that each and every one of us has within us. We just need to be reminded every now and then and this show will do just that.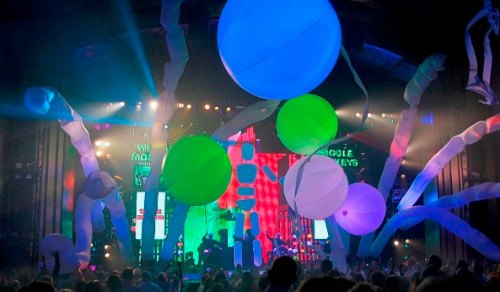 I learned that putting paint, color and music together make an amazing combination, that in our everyday lives we are surrounded by possibilities of making life fun, making someone smile! Experience music in the most energetic show I have ever seen! I won't give it away but the finale is an experience I will never forget…let me just say things are flying everywhere!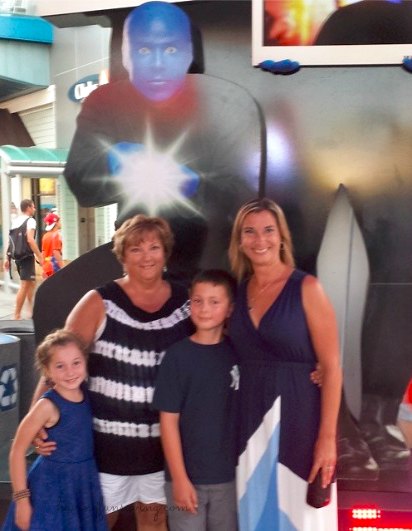 Seeing this show with my grandchildren was amazing, watching their reactions and how they were engaged and at every opportunity participated with the audience was very reaffirming for this Art teacher! Blue Man Group is a show for all ages, and makes even the oldest of audience members want to go home and play with something! Hmmm, think I am going to experiment with shaving cream and food color!

You can grab adult tickets for the Blue Man Group over up to $40 off per ticket right now Florida residents – that's a HUGE savings!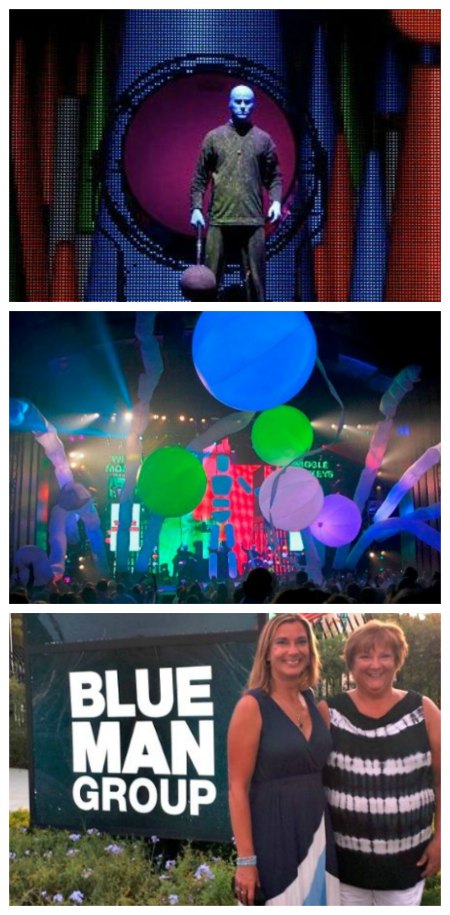 Be sure to check out the Blue Man Group online, on Facebook, and Twitter to stay up to date on everything BLUE 🙂
While you are at it – stay up to date with me too 🙂 Find Food Wine Sunshine on Facebook, Twitter, Pinterest, and Google +.
See the show, awaken your senses and I guarantee you will go home laughing!
Looking for more fun things to do in Florida?