(Last Updated On: September 16, 2019)
Choosing the right hotel for your vacation can be hard. These tips on choosing the best hotel will help! Read on to see How To Choose The Best Hotel. Disclosure: While I was able to stay at the resort at no cost, my opinions, and my tips are my own.

How To Choose The Best Hotel
Whether you are traveling on business, on vacation, or just looking for a night away to relax choosing the best hotel for your trip can seem overwhelming. Well, I am going to help you by giving you a list of things that you should look for when choosing the best hotel for your home away from home. I am also going to give you one of my favorite hotels to stay at in Orlando 🙂
What do you look for in a hotel when on business?
What do you look for in a hotel when planning a destination wedding?
What do you look for in a hotel when planning a vacation?
What do you look for in a hotel when planning a staycation?
What do you look for in a hotel when you just need some time away?
My family and I had a wonderful summer, between our road trip to Michigan to spending time with family and friends we were very blessed!
Have you ever heard the phrase "I need a vacation from my vacation"? Well, that's where I was. My husband and I just celebrated our wedding anniversary and we needed some down time. No traveling, no wake-up times, no need to make breakfast, no computers, just us and just relaxing. We needed Hyatt Regency Orlando. In fact, the hotel that you need for everything from business trips to weddings is Hyatt Regency Orlando.
Why we loved Hyatt Regency Orlando:
Location
We live in Tampa, the short drive to Orlando gives us the chance to unwind and chat.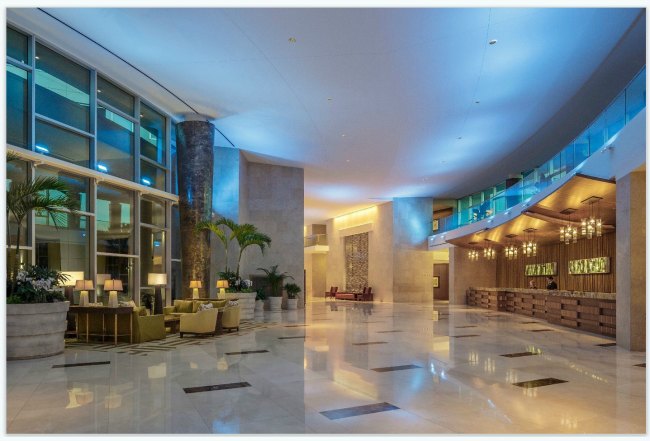 Interior Decor
First impressions are everything, and when you walk into the Hyatt Regency Orlando you know that you are walking into a quality hotel. From the beautiful water feature to the welcoming staff, we were immediately at ease. Relaxation here we come!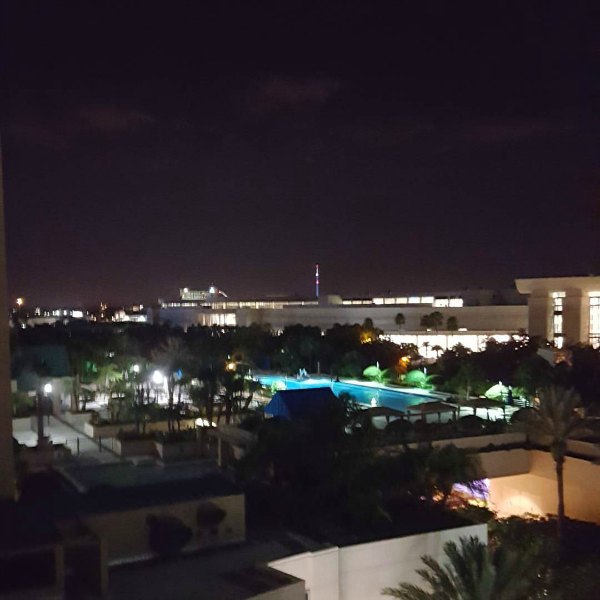 Beautiful Rooms
Come on, admit it…the first thing you do when you walk into a hotel room is look around, check out your view, feel the bed, and see how many TVs there are. The room was perfect, from the sitting area to the bedroom to the balcony that overlooked Orlando. And there were 3 TVs – one even in the mirror in the bathroom! My husband thought that was the coolest thing ever 😉
Room Service
I mentioned that we wanted a weekend to simply relax, so the first thing we did after put our luggage down was grab for the room service menu. The dining selections were extensive and had a bit of something for everyone. We had a nice bottle of wine, shrimp cocktail, homemade soup, and dessert all delivered to our room by the time we had our luggage unpacked and the TV on.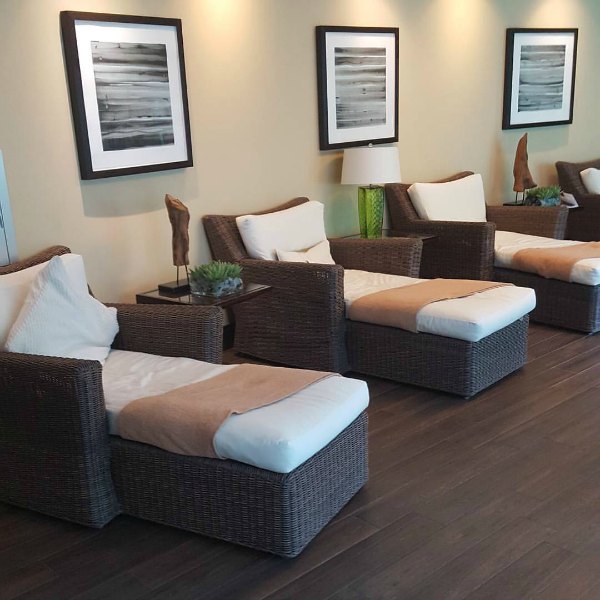 Spa
The Hyatt Regency Orlando has a World Class Spa! When you walk in, you notice the Orlando Museum Art, which will immediately give you the sense of beauty. My husband and I had a couples massage and access to the facilities all day. We could enjoy the steam room, hot tub, private outdoor pool, and the loungers with infused water all day. Talk about relaxing….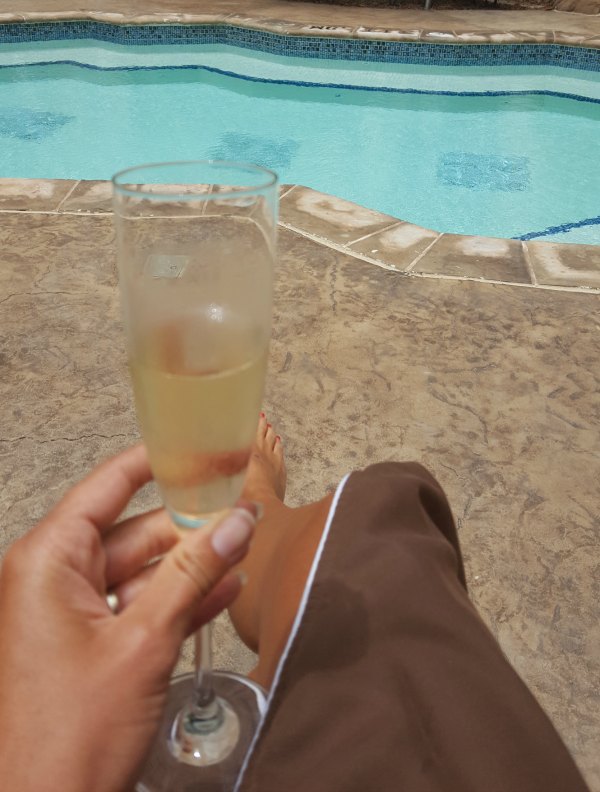 Variety of Restaurants On-Site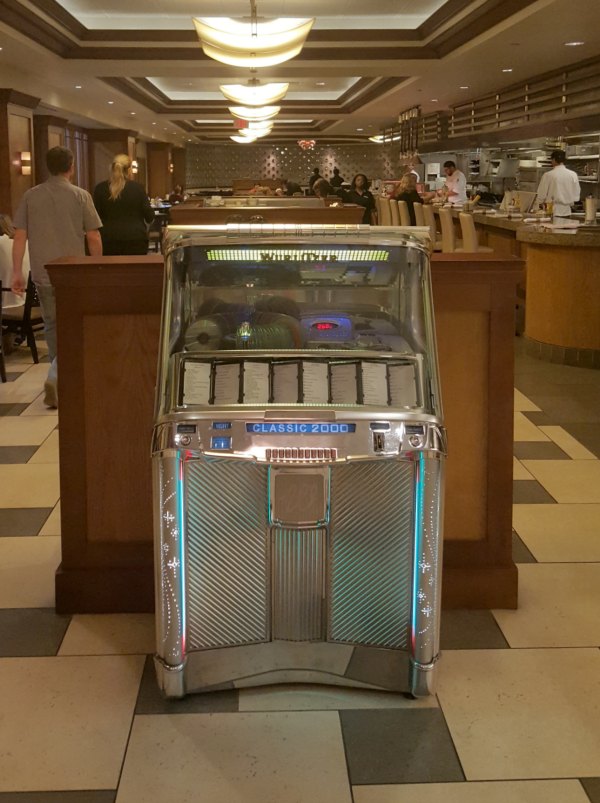 We slept in too late to make breakfast before our massage (which was at 11!) so when we were done being pampered, we were hungry. Very hungry. And in the middle of the afternoon, breakfast was still on our mind. Several members of the staff recommended the B-Line Diner, so that's where we went.
The B-Line Diner is open 24 hours and has a menu full of comfort foods, served in a diner atmosphere. It was perfect. In fact, we loved it so much, we ate there twice!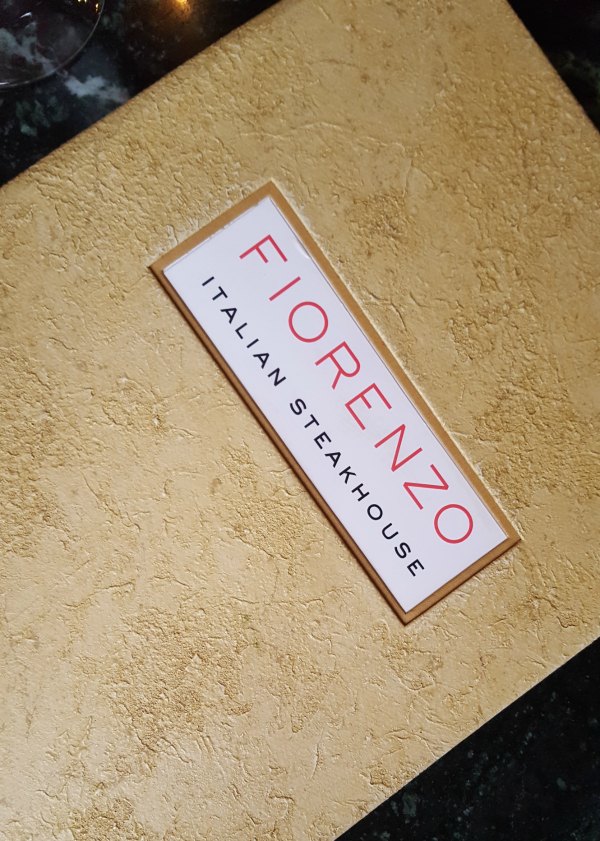 For dinner, we experienced the Fiorenzo Italian Steakhouse. I say "experienced" because we just didn't dine there, we had a divine dining experience.
From the moment we walked in, we were greeted by staff that you knew wanted to be there. Genuine smiles, thorough knowledge about the hotel and the restaurant, and they offered suggestions on the menu. When I go to a restaurant, I always ask for menu suggestions, I may or may not go with what was suggested, but I wanted to know from the people that work there what they enjoy.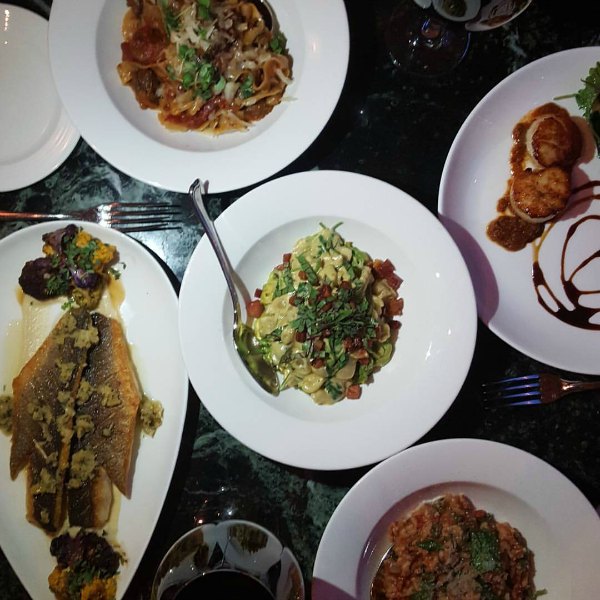 We were able to not only speak with our waitress, but the Manager and the Head Chef regarding their suggested appetizers, sides, and meals. And of course, the wine pairings. The menu at Fiorenzo Italian Steakhouse has a fresh, seasonal, local twist. Which I love. I love when restaurants care enough about their guests and the local market to take the time to prepare what is now.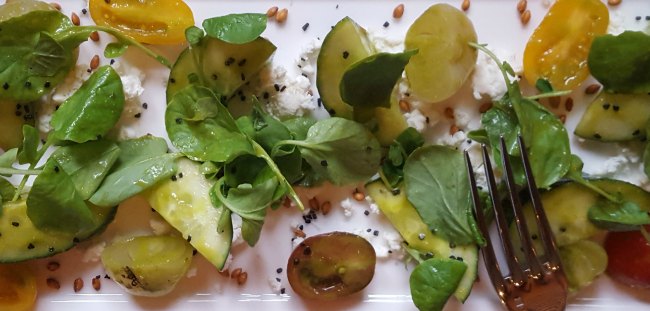 My salad was a fresh Cucumber Salad, it's not the cucumber salad that you know and love because grandma made it, this is a salad that is a work of art. Lite, full of flavor, and absolutely delicious.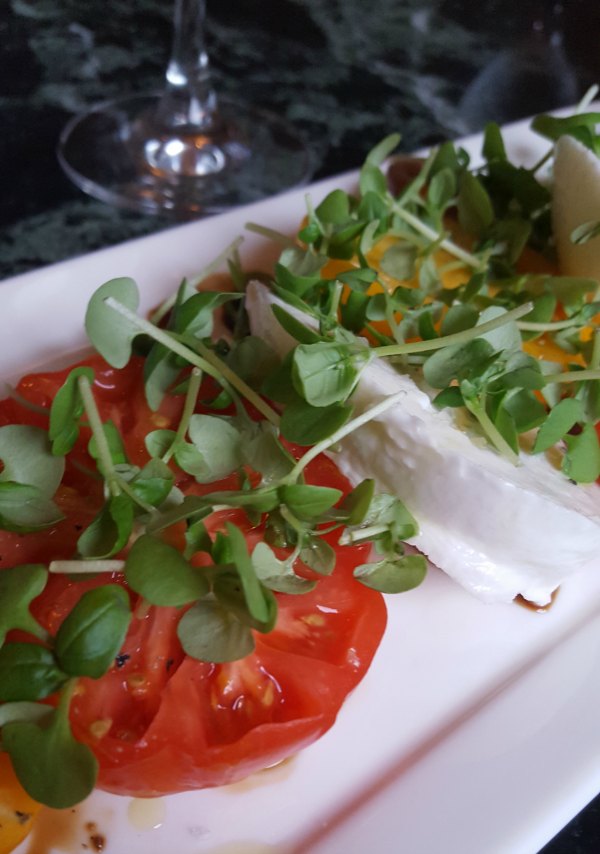 If you are not a cucumber fan, the Caprese Salad was my husband's favorite. The heirloom tomatoes and aged balsamic make for a classic favorite.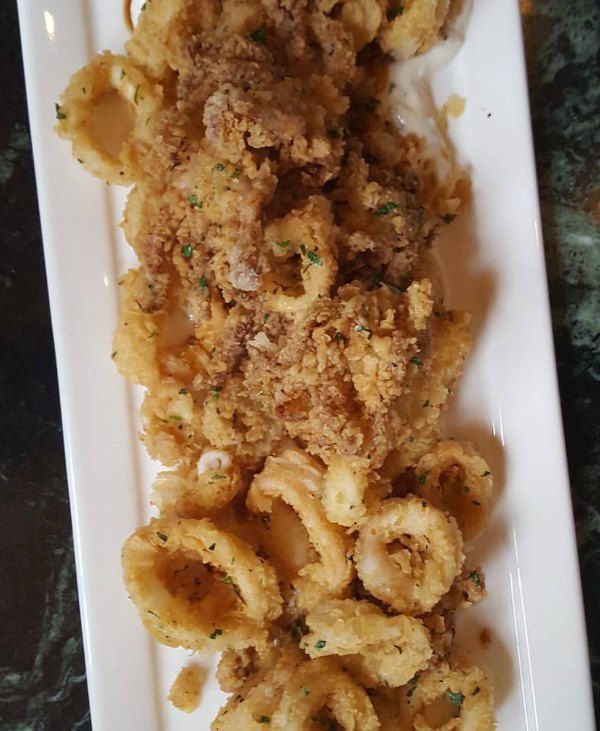 One of my husband's and my favorite appetizers of all time is Calamari, so we tend to be Calamari snobs. It has to be tender, yet crispy and have a sauce that compliments but doesn't overpower. The Calamari at Fiorenzo Italian Steakhouse definitely passed our test.
As for dinner, it is a Steakhouse, so that may be an obvious selection. But, the pasta…oh the pasta. It is made by a local woman in Orlando and it is an experience all on its own as well.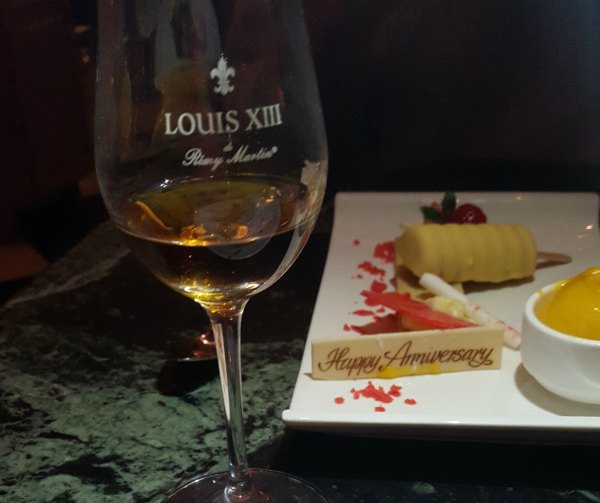 Save room for dessert, and if for some reason you think you just can't take another bite, order some to take back to your room, because the Tiramisu melts in your mouth. And the perfect pairing to the Tiramisu is none-other than LOUIS XIII. LOUIS XIII is an indulgence that you won't forget anytime soon. And Fiorenzo Italian Steakhouse offers 1/2 ounce pours so that it is an indulgence within reach.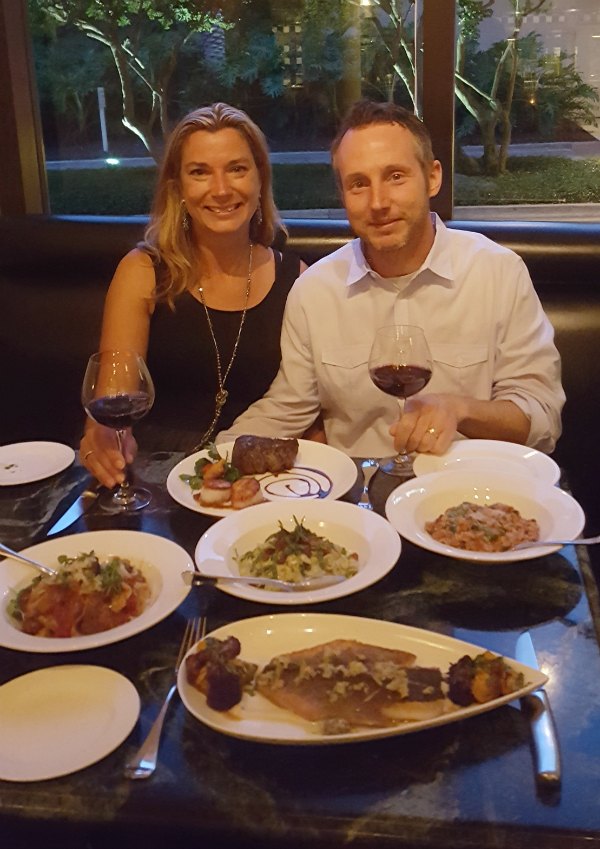 Fiorenzo Italian Steakhouse is open to the public as well, so even if you aren't staying at the Hyatt Regency Orlando, you can still enjoy the cuisine.
Whether you are planning your next business trip, your wedding, your vacation, your next staycation, your relaxing time away, or your next dinner date, the Hyatt Regency Orlando has you covered. We loved our stay and are looking forward to our next visit!
What are your tips on how to choose the best hotel?
Learn more about Hyatt Regency Orlando and stay up to date with special offers by following on Twitter, Facebook, Pinterest and Instagram. Ready to book a room? You can do that online HERE.
While you are at it make sure to check out Food Wine Sunshine on Facebook, Twitter, Pinterest, Google + and Instagram for more fun things to do in Florida, recipes, and more.
Looking for more fun things to do in Florida?