(Last Updated On: July 3, 2019)
Get ready to eat, drink, and solve a MURDER! The Murder Mystery Company Dinner Show in Tampa is a blast! While my friends and I were able to enjoy this performance at no cost, my opinions are my own.

Murder Mystery Company Dinner Show in Tampa
Eat, Drink, & Solve The Crime
There is a ton of fun things to do in Tampa. We have everything from beaches to nightlife. But do you ever want to do something different? Do you ever want to take a break from the movies and the bars, but still want to be entertained and meet new people? Well, then it's time for a little mystery. A little Murder Mystery that is 😉
Did you know that right in the heart of Ybor City that we have a Murder Mystery Dinner show? I will be honest, I had no clue! What a crime! By the way, clues are exactly what you need to find to solve this crime.
So, how does this all work? Well, if you are completely new to the scene, like I was, here are some pointers: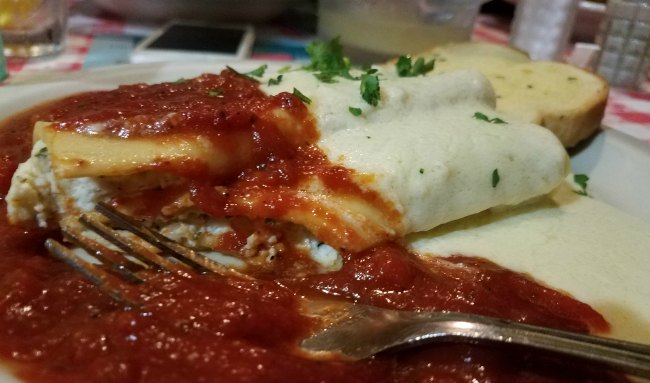 Don't eat dinner before you go! It's a DINNER show and since the location is in The Spaghetti Warehouse in Ybor, you will be getting yummy food. There are a few options, but if you happen to be gluten or dairy-free, make a note of it on your reservation AND tell your server.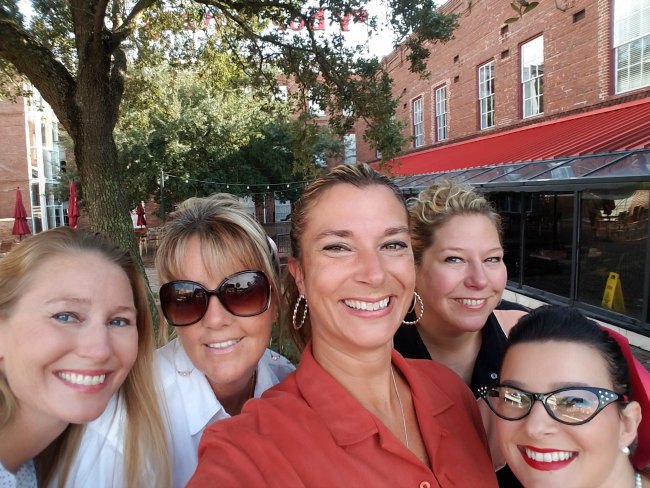 Check out what the theme is for the show. As the show changes, the theme for the show changes, our show was a 1950s sock-hop, so my friends and I rolled up our jeans, put bowling shirts on (and tied them!) and put our pony-tails up as high as we could get them 🙂
Be early, they will take your party's picture with fun props, so the later you get there, the later you get your food, and you may miss out on some of the fun. So, be early.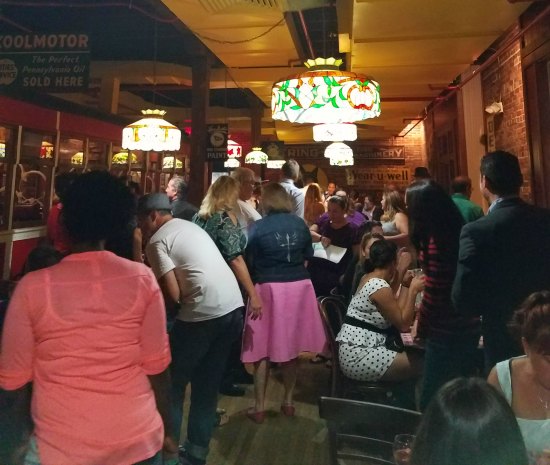 Don't be shy. You WILL get out of your seat and talk to folks you don't know several times through the evening. You will also sit with folks that you don't know, and you will work together to solve the murder. There is no way of getting around it, so be mentally prepared to break out of your shell and have some fun.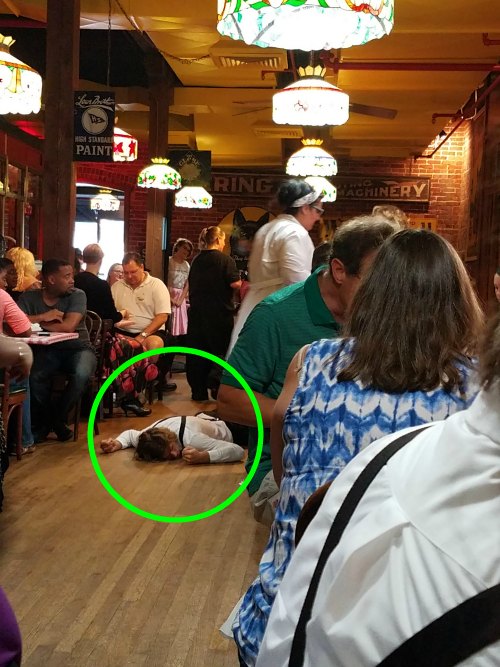 Put your thinking caps on, this is like a live game of CLUE. You will get pieces of information as the night goes on, you have to take notes, and be involved. There is a murder to be solved!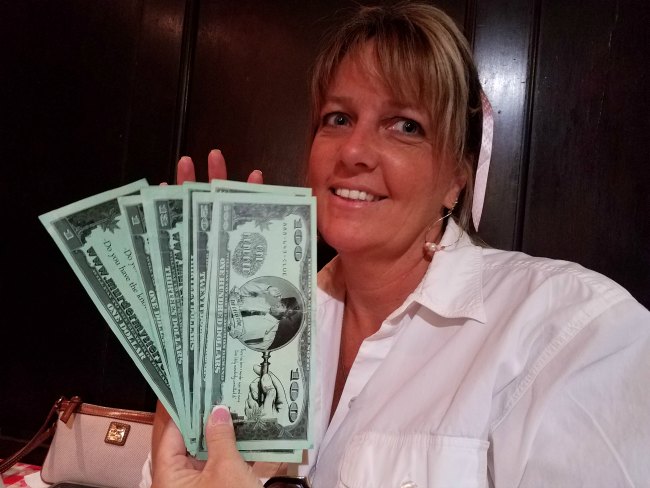 Have FUN. Let your guard down a little and have some fun with it! You will get play money to bribe the actors, along with some suggestions for questions. It's a completely different experience than going to the movies or out to dinner – The Murder Mystery Company is all about interaction, a great time, and a good food.
Head HERE and enter your email address so that you can score 50% off your ticket purchase.
If you want to be in the center of the fun and think you may want your fun picture that you took in the beginning of the night, check out the Gold Circle option when buying your tickets. It promises better seating, your picture is included in the price (otherwise it's $20) and you can get in a little bit earlier.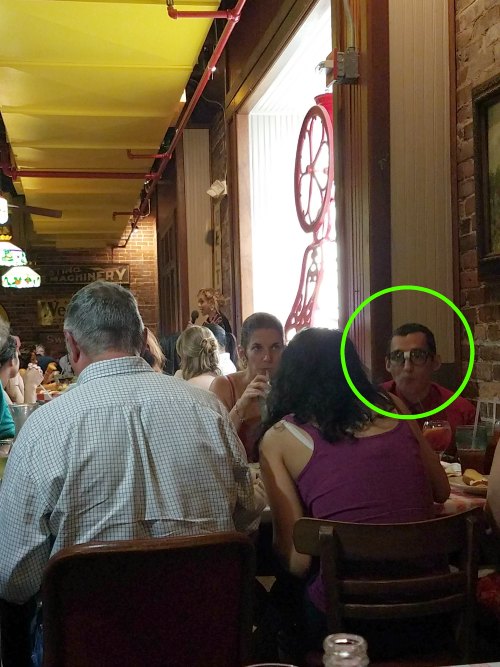 OH, and you may become part of the show too! Select audience members will be asked to play a role too!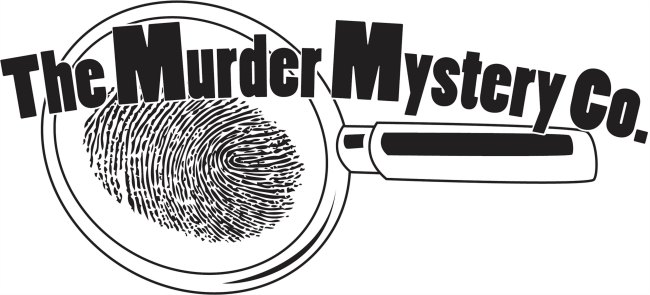 Here's a little more background on The Murder Mystery Company, they perform live, interactive murder mystery dinner theater shows nationwide, including our local hot spot, in Ybor, Tampa. The shows offer a unique entertainment experience, that allows you to get involved in the show, and enjoy a 3-course meal in the process.
The next show in Tampa isn't until the end of the month, and it looks like it will be a fun one – Masquerade anyone??
Check out the Murder Mystery Company Tampa Showtimes
Have you been to a Murder Mystery Company Dinner Show before?
Make sure to check out Food Wine Sunshine on Facebook, Twitter, Pinterest, Google + and Instagram for fun things to do in Florida, recipes, and more.
Looking for more fun things to do in Florida?