(Last Updated On: January 26, 2022)
Exercising is great for your healthy lifestyle, but your body needs to recover. Replenish your nutrients with this Pineapple Blueberry Recovery Smoothie recipe.
This shop has been compensated by CollectiveBias, Inc. on behalf of its advertiser, EAS Sports Nutrition.

Pineapple Blueberry Recovery Smoothie
+
Workout Schedule
Spring is here and Summer is just around the corner. That means getting outside and enjoying the fresh air and getting ready swimsuit season! And that means you may be a bit more interested in working out and exercising that you were the last couple months. So, today I wanted to share with you my workout routine for the week in hopes that it may motivate some of you, or maybe help add a bit of variety into a schedule that has begun to bore you.
It is important to have a mix of cardio and weights in your exercise routine, cardio helps burn calories and weights help build muscle…which will eventually help burn fat. Therefore I make sure I have a bit of both in my routine.
Here is my weekly Workout Schedule: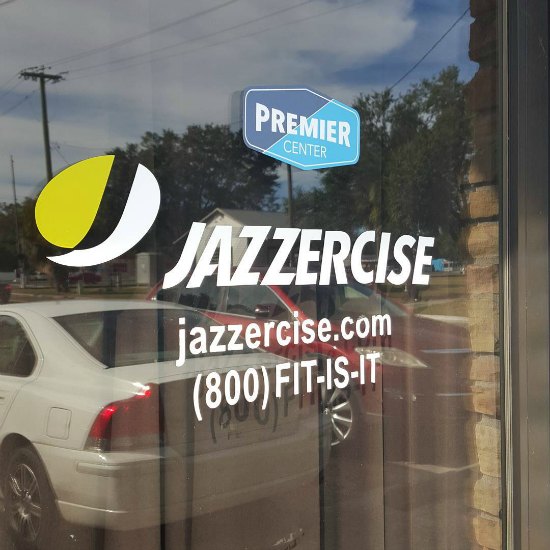 Monday – Jazzercise. This is my aerobic class, I get in a mix of cardio and weights. Monday is quite possibly the hardest day for me to motivate, but it is also the day that sets the tone for me for the rest of the week. That means it's VERY important for me to workout on Mondays.
Tuesday – Run 3 – 6 miles. I had a doctor ask me once Why I Run. My answer was simple, it is because I can. It is a form of cardio that I can do that doesn't cause me pain and I feel is great for my body. My distance that I run will depend on what else is on my calendar for the day, but I try very hard to make sure I always run at least 3 miles.
Wednesday – Jazzercise. Time for that intensity again and weights.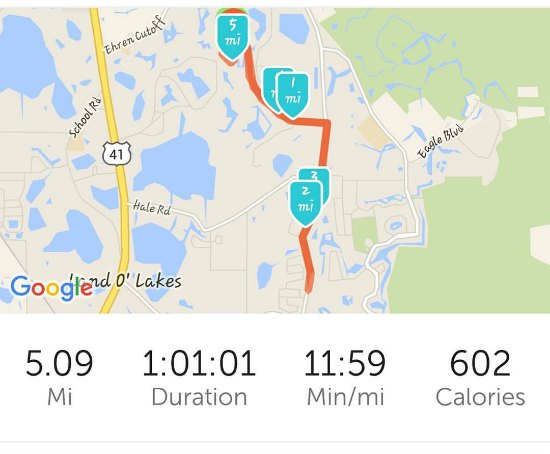 Thursday – Rest day or Run 3 – 6 miles.
Friday – If I rested Thursday, I will run on Friday. If I ran on Thursday, I will either rest on Friday or do a short 2.5 mile run.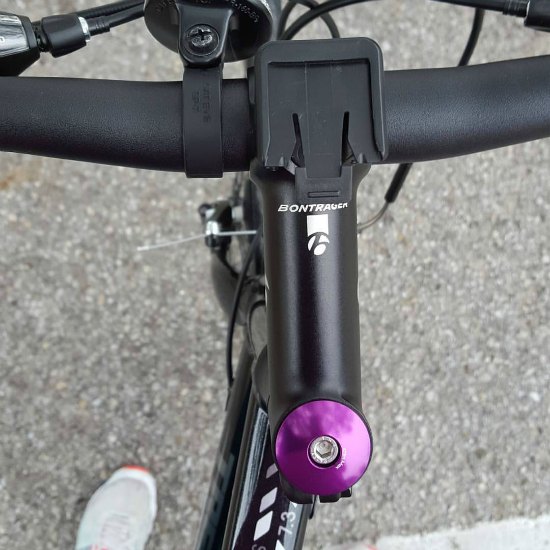 Weekends – I reserve Saturday and Sunday for family time. If I do get in any additional workouts on the weekends, it is a family bike ride of 6 – 10 miles or a jog with my husband of about 2.5 miles.
I know myself well enough that I KNOW I won't do weights at home, I just can't motivate to do it on my own, that's why Jazzercise is such an important part of my workout schedule. Just like I am sure you know yourself well enough by now to know what you will and won't do without the direction or motivation of others. *If you have any questions about your workout schedule and/or routine be sure to consult your doctor.
A workout routine is very important to your overall health, but so is caring for your body. All that running, jumping, lifting weights, riding, etc. can really wear your body down. You must care for your body from the inside out. That's why I created this Recovery Smoothie Recipe. It is loaded with nutrients that your body needs so that you can keep going.
You may want to grab a sports drink after a long run or a great class, but that won't offer your body enough nutrients to refuel your body and heal your muscles. If you fail to eat/drink the right foods after a workout, you risk headaches and fatigue that can last for days.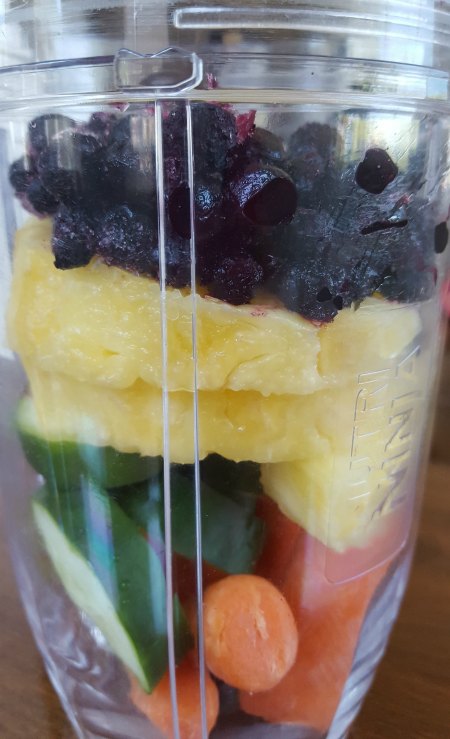 I chose the ingredients for this smoothie specifically to help aid the body in recovery after a workout. Workout classes and long runs can really be taxing on your body, so you really have to focus on refueling it!
Here are the ingredients in my Recovery Smoothie Recipe and why I chose them:
Pineapple – This tropical delight not only contains the enzyme bromelain (which aids in the digestion of protein and can help with inflammation), it's also packed with vitamin C.
Blueberries – These beautiful berries will give your body an antioxidant boost.
Carrots – The orange powerfood will give you vitamin A and is also linked to preventing cancer, giving you healthier looking skin and aids in digestion.
Cucumbers – Did you know that they are 95% water? That means they are great for rehydration. Cucumbers are also a great source of vitamin B, so that means they are a natural pick-me-up.
Chia seeds – These little guys are nutritional powerhouses, I add them into every smoothie I make
Turmeric – Soooo many benefits, but one of the main ones is it helps with inflammation, I add it into every smoothie I make
Cinnamon – Also many benefits, one of my favorites is that it helps increase your metabolism. I add it into every smoothie I make.
EAS 100% Whey Protein Powder – With 30g of protein and only high-quality pure whey protein, EAS Protein Powder helps build stronger, leaner muscle. Whey protein is fast digesting and perfect for after a workout to replenish and start rebuilding muscle.
Coconut water – For extra hydration.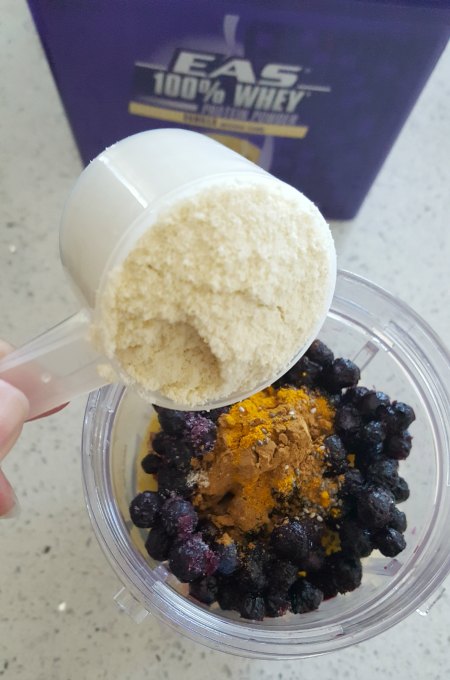 Now, here is my Pineapple Blueberry Recovery Smoothie Recipe. Be sure to Print It and Pin It so that you can make it again and again.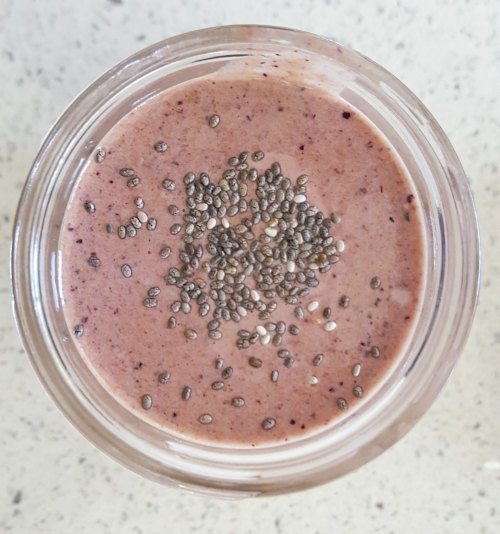 Pineapple Blueberry Recovery Smoothie
Love working out?  Exercising is great for your healthy lifestyle, but your body needs to recover.  Replenish your nutrients with this Pineapple Blueberry Recovery Smoothie recipe.
Print
Pin
Rate
Ingredients
5-6

baby carrots

5

slices

cucumber

2

slices

pineapple

½

cup

blueberries

I used frozen, you could also use fresh if you prefer

½

tsp

cinnamon

½

tsp

turmeric

½

tsp

chia seeds

1

serving

scoop of your favorite vanilla protein powder

I used EAS 100% Whey Vanilla Protein Powder

4-6

oz

coconut water - or your choice of liquid
Instructions
Place the ingredients into your favorite blending device as listed above

I hope you enjoy this Pineapple Blueberry Recovery Smoothie as much as I do!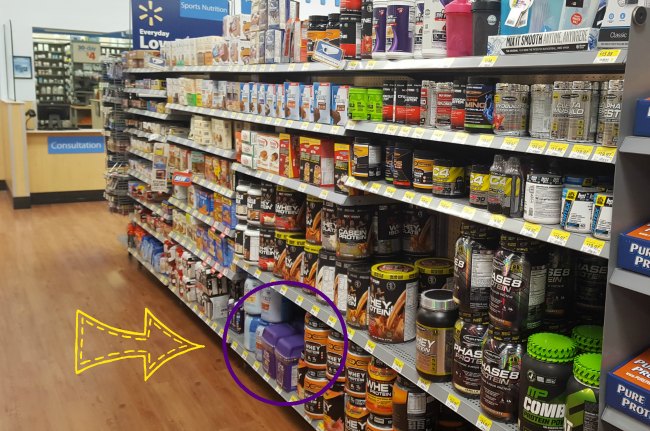 One of the many reasons why I love smoothies is that they are so easy to make and always taste great (well, almost always – I don't recommend green peppers!). I was at my local Walmart last week and picked up all my delicious ingredients for this recovery smoothie and was on my way in no time. The produce was right in the front of the store and then I headed to the Sports Nutrition aisle for the EAS 100% Whey Protein Powder.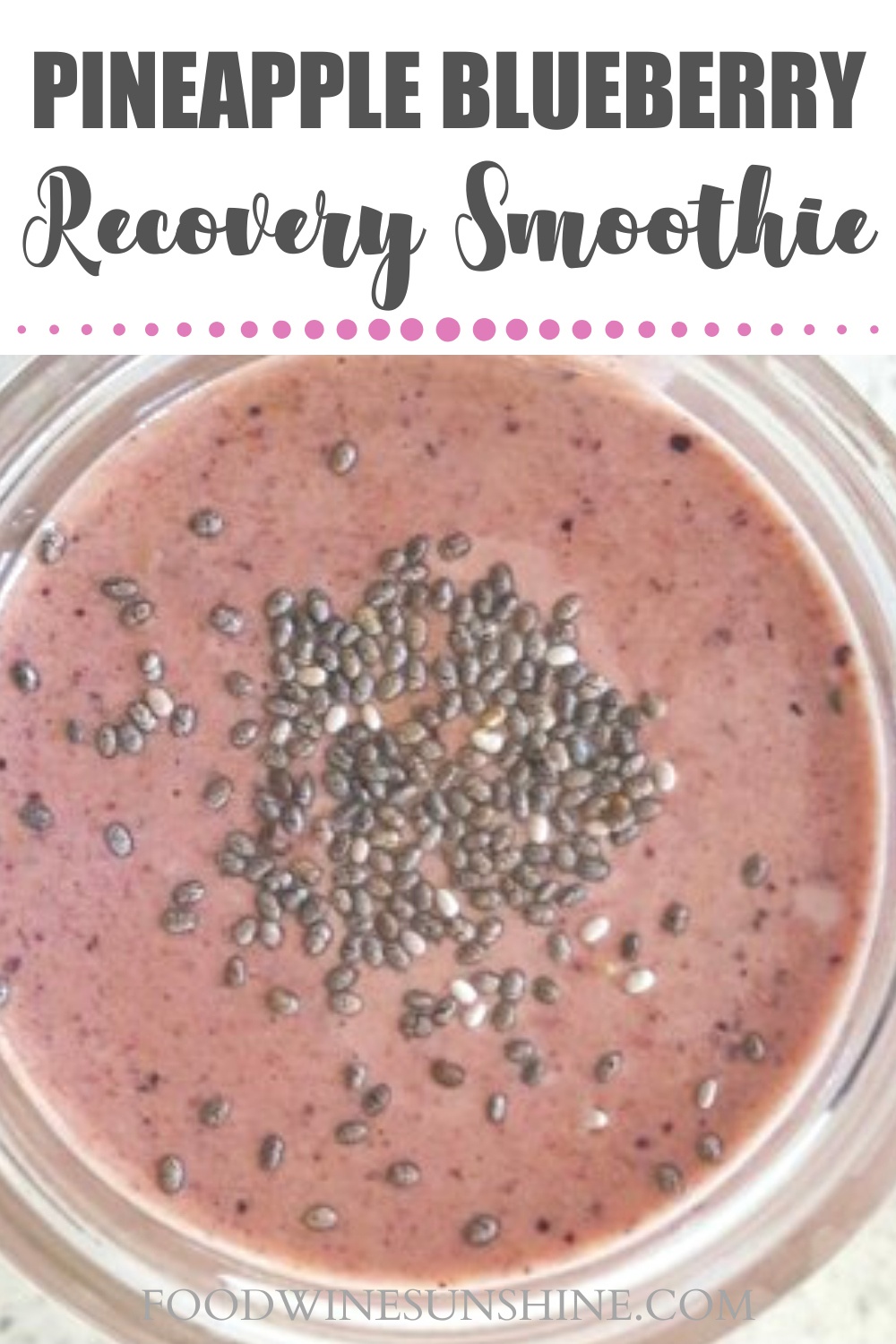 What is your weekly workout routine? Do you enjoy smoothies? If so, what is one of your favorite Recovery Smoothie recipes?
Looking for more?
Check out all the delicious smoothie recipes on Food Wine Sunshine and follow me on Facebook, Twitter, Pinterest, and Instagram.