(Last Updated On: June 25, 2019)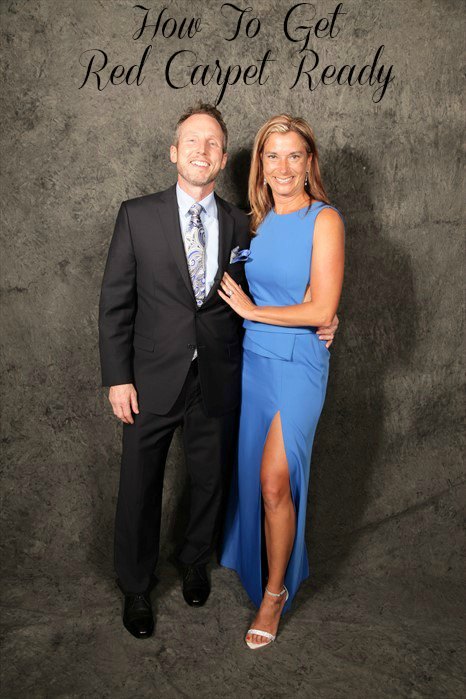 How To Get Red Carpet Ready
No, I'm not headed to the Red Carpet any time soon, if ever, but that doesn't mean I don't want to look and feel Red Carpet Ready for a fun event! The summer is filled with fun events, weddings, proms, etc. In fact, just recently I had the opportunity to attend a Celebrity Gala! It was the first time I had ever been to an event like this, and you can imagine how stressed I was. I mean, I am no celebrity, but I definitely wanted to make sure I could fit in for the night. There were a few things I did in order to help me enjoy my evening and feel my best, so I wanted to share those tips with you all!
Tips for Getting Red Carpet Ready For Your Next Event:
Color Your Hair?
Check your calendar and make sure your next appointment is scheduled BEFORE your event. Mine was scheduled the week before, which was perfect because if you have any color miss-haps, you want to make sure you have time to go in and get them fixed. Like me. I had one highlight that didn't come in as blonde as I wanted it and it was right by my face, so I had to make an emergency appointment to have it fixed 🙂
Start Shopping
I had never been to an event like this before, so I asked some of the other women going what their dresses looked like and where they shopped. Once I had that information, I looked online for some styles that I liked. I narrowed down a few stores and called one of my best friends to come shopping with me. I strongly recommend bringing a friend with you to the store, she helped me get in and out of all the fancy dresses and gave her honest opinion. Once you have your dress, start shoe and accessory shopping! Don't wait until the last minute to find your dress, just in case you can't find your dream dress in the first store.
Watch What You Eat and Drink
The week of the event, I paid close attention to what I ate. I didn't want any extra bloating, so I avoided salt, fast food, and ate as healthy as possible. Avoiding alcohol will help with bloating too. Drink lots of water, not only is it great for you, it's great for your skin and will give you a bit of a healthy glow. I added in extra workouts the week of my event too, but don't over do it so you're sore!
Take Extra Care of Your Skin
Try to exfoliate two to three times a week the week of the event, that means your face and body. This will help with dry patches and help your skin to feel silky smooth. Moisturize with a good lotion like shea butter at night for extra care. Wearing a dress that shows a little extra skin? I used a self-tanning body lotion to cover up some tan lines. If any zits pop up, don't pop them! Use acne products that you can grab any retailer, but you don't want an angry, red scab from picking. Be sure to avoid any procedure that includes extractions or chemical peels within 24 hours (or longer!) of your event.
Get Your Nails Done
Toes and/or fingers. Schedule your appointment in advance, so you don't worry about them fitting you in. I suggest making your appointment for the day before. That way you get a chance to relax and you have less time to worry about chips or cracks in your polish.
Hair
My hair always looks better the day AFTER I wash it. So, I did mine the night before, then the day of the event, I just needed to fuss with it a little. Curls also hold better in non-freshly washed hair, so if you plan on curling yours, wash it the night before too.
Sleep
No need for black circles under those beautiful eyes of yours! Try to get eight hours of sleep, so you not only look rested, but you actually are.
Rock Your Legs!
Get ready to show off your legs! Since you have been drinking extra water and exfoliating all week, your skin is looking great. I recommend shaving your legs the day of the event, that's right, now, it's time to get your legs ready to show off.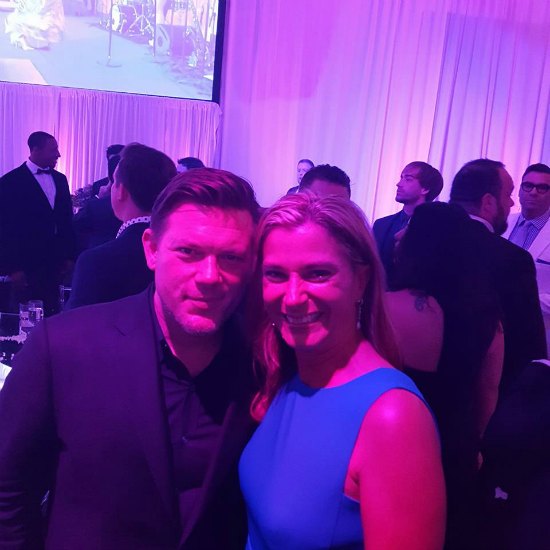 Have FUN
The most important part of your event is to HAVE FUN. Once you are there, relax, smile, and enjoy. Go ahead, ask Tyler Florence for a picture 😉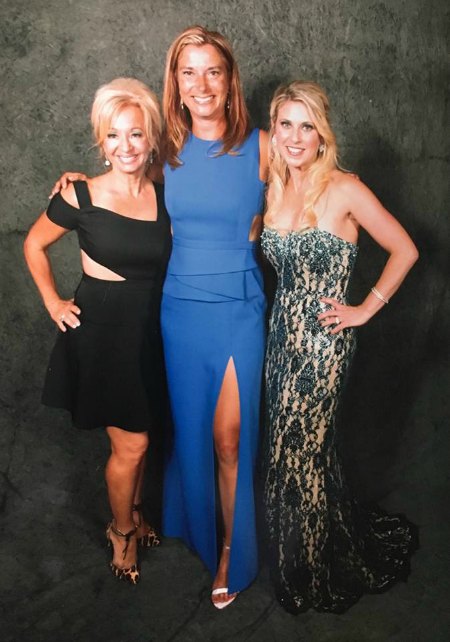 Want to feel Red Carpet Ready all the time? Well, at least part Red Carpet Ready? Rock Your Legs all the time! Whether you are going out with your friends, headed to the pool, or going to a Celebrity Gala, using the right shaving gel in your daily routine will leave your legs looking and feeling Red Carpet Ready. You will have that "Ready. Shave. Shine" result, everyday, so go ahead….Rock Your Legs!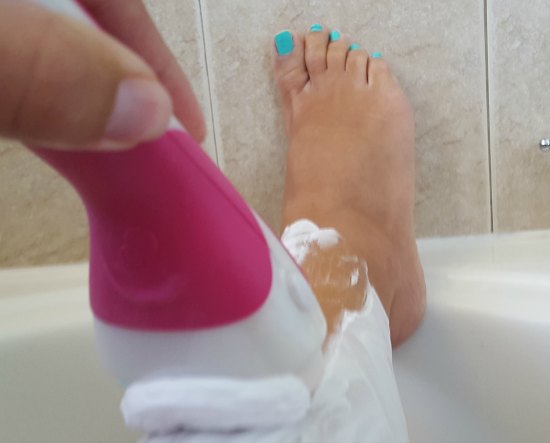 What are some of your How To Get Red Carpet Ready Tips?
Be sure to follow Food Wine Sunshine on Facebook, Twitter, Pinterest, Google + and Instagram for more helpful tips and delicious recipes.