(Last Updated On: May 8, 2019)
Runners do more than just run. I have found that going to Jazzercise helps me be a better runner, in fact, it's how I trained for my first half marathon. See how Jazzercise makes me a better runner.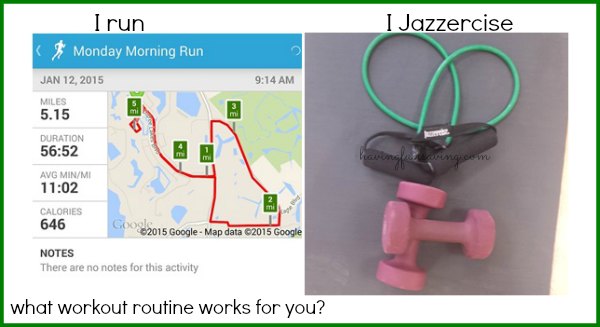 Jazzercise Makes Me A Better Runner
If you follow me on Instagram you will see random pictures of my kids, things to do in Central Florida, my RunKeeper stats, and Jazzercise. I am a runner and I go to Jazzercise.
Now, you may think that's a weird combination, or you may think that you can only do one type of exercise. And I am here to tell you that it's a fabulous combination and you don't have to do just one type of exercise.
Five years ago my sister-in-law came down for a visit and she told me that we were going to do a half marathon in St. Pete. I had never done one before, but I thought…how hard could it be? I was in good shape and I regularly went to Jazzercise, so I didn't think much about it. A few weeks before the run I went on a few 6 mile walks and one 8 mile walk/jog.
My training for my 1st half marathon was regularly attending Jazzercise and a few long walks/jogs.
How did my 1st Half Marathon go?
It was a life changing experience. I loved it. I finished. And not only did I finish, but I finished with a decent time and it sparked my desire to run more. I was insanely sore the next 2 days, but it was a sore I didn't mind. It was the sore than you get from accomplishing something amazing.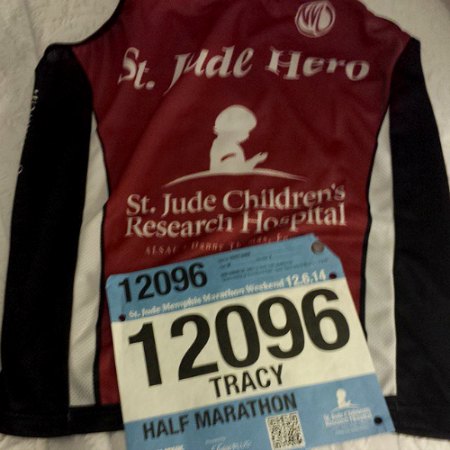 Was it my last Half Marathon?
Nope, I was a St. Jude Hero in November 2014 and I am now a proud Best Damn Race Ambassador so I hope to do a few extra this year. Ever wonder if you could run a half marathon after 40? I did too….see how I did HERE.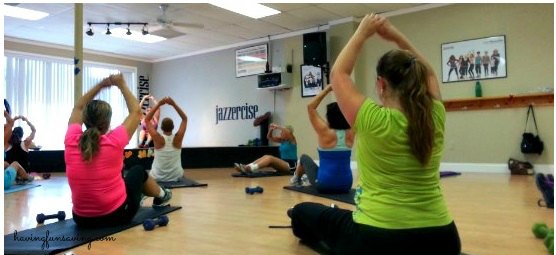 Do I still go to Jazzercise?
Heck YES. Running is fabulous cardio. But, I don't do weights at home, I don't lay down and do abs. Jazzercise is a full body workout. Plus, my heart rate gets higher at Jazzercise than when I run! Oh, and the music and people rock 😉
Why do I think Jazzercise makes me a better runner?
Running takes endurance, dedication, and a desire to be a better, healthier you. I get those things from going to Jazzercise.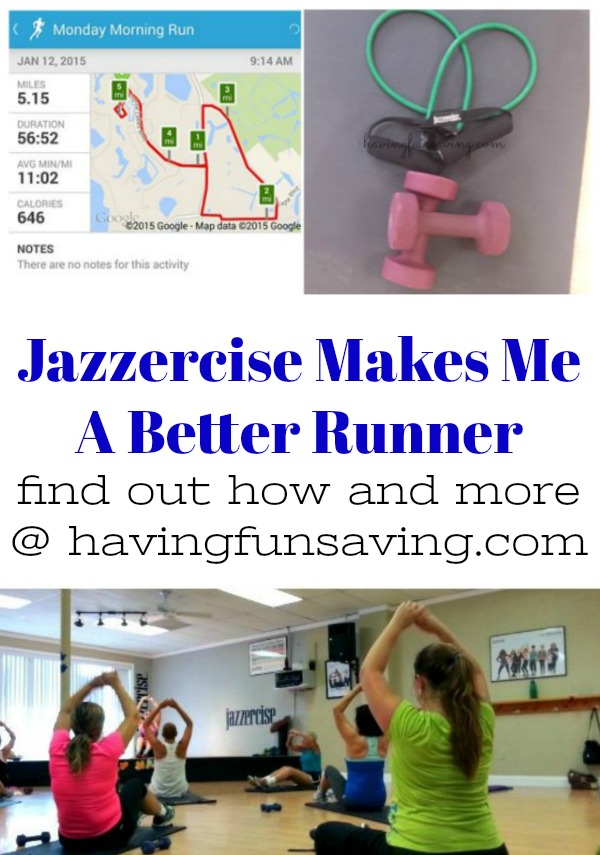 I am not telling you that you have to run or go to Jazzercise. I am just suggesting that maybe you try a few new things when it comes to your workout routine. You just may enjoy it. You just may hit that goal you never thought possible. Maybe it will help you with your New Year's Resolutions.
Make sure to follow me on Instagram to stay up to date with my runs and Jazzercise classes. Be sure to follow Food Wine Sunshine on Facebook, Twitter, Pinterest, and Google +
Looking to join Jazzercise? You can check out all the locations here. I go to the one here in Lutz, FL. Looking for a running partner? Feel free to message me if you are in this area 🙂