(Last Updated On: July 6, 2019)
Can You Run A Half Marathon After 40? Can you run a half marathon at any age? Read on to see what how I am training for my next half marathon. While this post is sponsored, all opinions are 100% my own.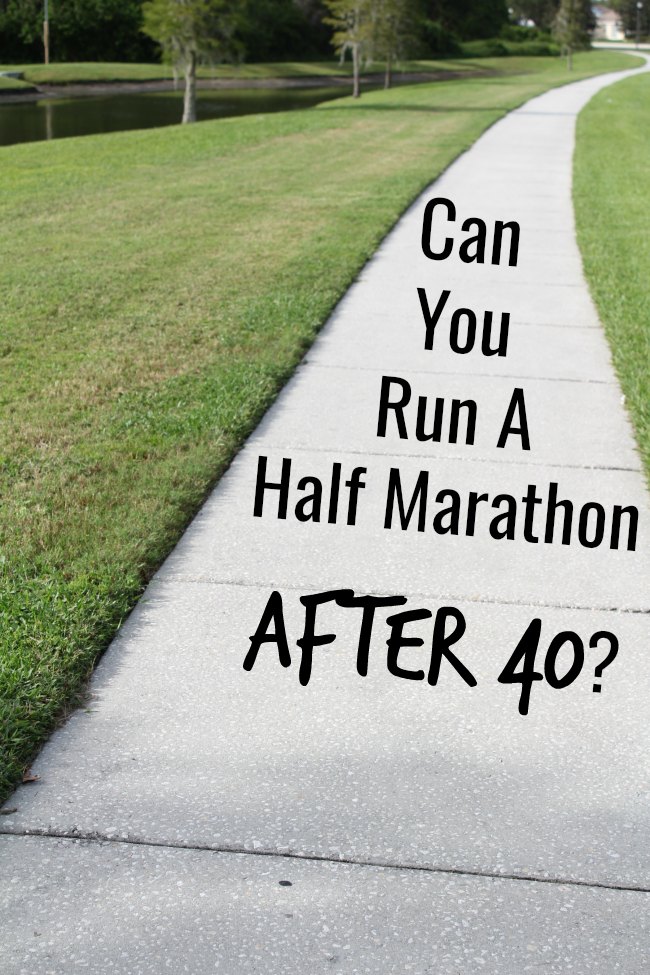 Can You Run A Half Marathon After 40?
Can You Run A Half Marathon After 40? Can you run a half marathon if you are under 40? Are you contemplating running your 1st half marathon? It's a bucket list item for many. Just to say that you have done it once. Then there are folks that want to run half marathons every weekend. I am NOT one of those people, I will tell you that right now. I am one of those people that believes in YOU though. I am one of those people that works out regularly and I do try my best to eat healthy, but I do enjoy my adult beverages and chocolate too.
It's been about 5 or 6 years since I ran my first half marathon. My sister-in-law was coming to visit and she said that we WERE running the half marathon in St. Pete. I figured, sure…why not??
Everyone thought I was CRAZY. I had never ran 13 miles in a row before, but I was working out 4-5 times a week, so I wasn't worried about being in shape. I went for a few walks and timed myself. I didn't know what to expect, and that was probably a good thing. I didn't do any of the training that you can find online, I just decided that I was going to try my best. Now, I am in no way a doctor and I am not telling you that everyone out there can do a half marathon, but I am giving you my opinion, that if you try – you can.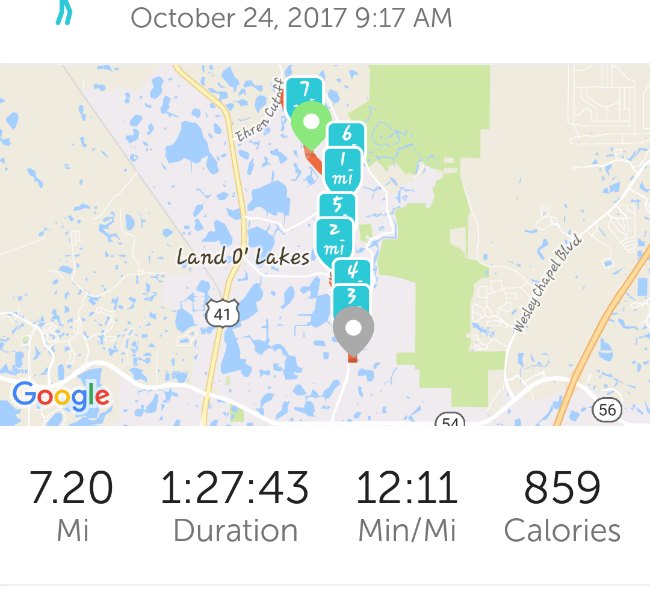 To register for a half marathon – you have to be able to complete it within 4 hours. That's like an 18 minute mile. Have you ever walked around for 3 hours straight before? I'm sure you have, I have a BUNCH of times, Disney, Epcot, various theme parks, down the beach – you name it. If you can walk it, you can do it. You don't have to RUN the whole 13 miles. There may be some pride that factors into it – that you really WANT to run the whole thing, but wouldn't it be amazing to just say you did a half marathon?
What you do need to do is:
Believe in yourself
Be able to walk for at least 3-4 hours
Train enough so that you feel comfortable when you step up to that starting line
A lot of any training is mental, you have to believe in yourself.
I go to Jazzercise, go to the gym, and I run. Before any race, I make sure that I do a combination of it all, but most importantly I get a couple long distance jogs/walks in. The duration can be rough, your legs have to be used to constantly moving for 2- 4 hours. So, train those muscles. Get them used to the movement.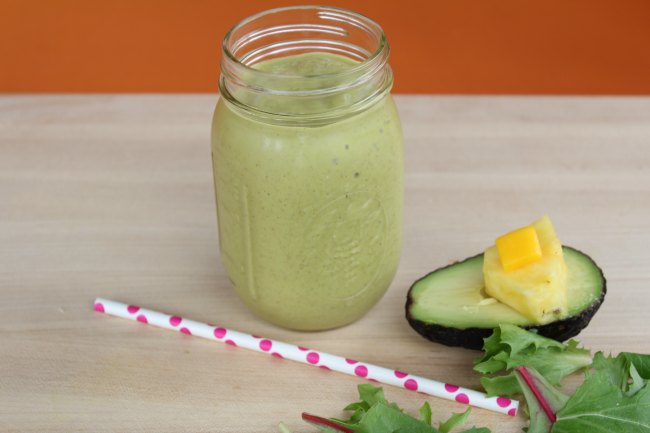 Watch what you put into your body. Eat right – get in those fruits and vegetables (may I suggest trying one of my 50+ smoothie creations?), drink LOTS of water, and replenish what your body uses during your workouts. I have been drinking Honest Sport after my long runs and intense workout sessions. I'm sure you all have heard of Honest Tea, but have you tried the sports line yet? Honest Sport has certified organic ingredients and was created to deliver a balance of electrolytes and carbohydrates designed to refresh, refuel and rehydrate athletes after rigorous activity and was formulated based on The American College of Sports Medicines guidelines for a sport drink. Allow yourself to rest, you can't workout 7 days a week, your body just can't handle that, you make sure you allow yourself to rest.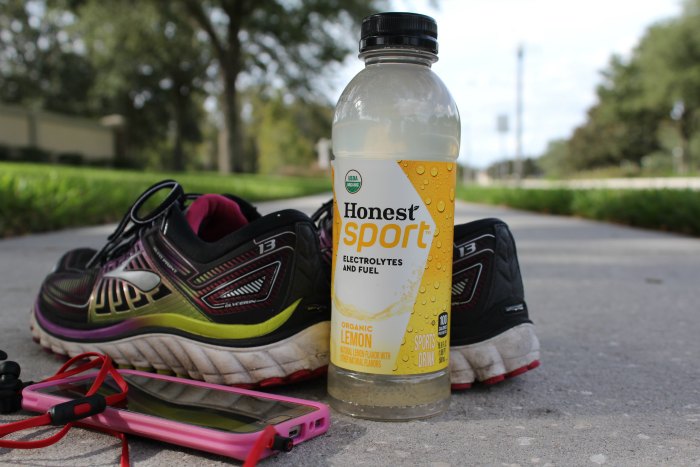 The 24 Hours Leading Up To Race Day:
The day before the race, REST – don't workout out today.
Get extra sleep. Most half marathons start early in the morning, so be sure to go to bed extra early.
Race Day:
In the morning, wake up in plenty of time to get ready and get to the starting line – the last thing you want to do is stress yourself out in the morning.
Have breakfast. I eat what everyone told me to eat before starting (a banana with peanut butter and a bagel or bread for some carbs).
I drink at every water station during the run (I figure if they are there, they are there for a reason).
Walk if you have to – there is no shame in it!
Go ahead and cry! The feeling of accomplishment that you get when you cross the line is absolutely amazing. I tear up every time.
Try to eat foods and drink the chocolate milk that is offered at the finish line.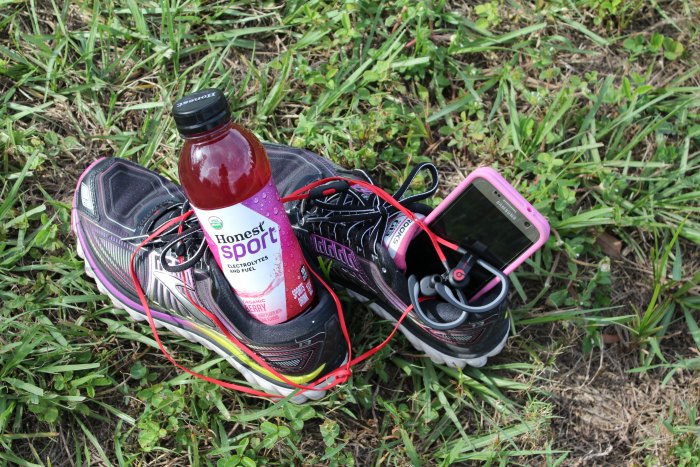 I have done several half marathons and I have another one coming up on November 4th in Savannah. This will be my first half since I turned 40. It will be the first half marathon since I tore a meniscus in my knee. But I am gonna do it. I am listening to what my body needs (fruits, veggies, water, Honest Sport, etc.), resting when it tells me to, and I will cross that finish line.
So, if you are sitting there thinking that you can't do, I want you to take a moment and believe in YOURSELF. You are amazing. You can do whatever it is you put your mind to.
I am always amazed by those that I meet while running, or just those that I see doing the course that inspire me. You will see kids (yes, I have seen kids under 15!), grandparents, those in wheelchairs (and those without legs), and so many more.
So does it matter that I am over 40? No. Age is just a number. My parents always told me that I could do anything I put my mind to. And I will.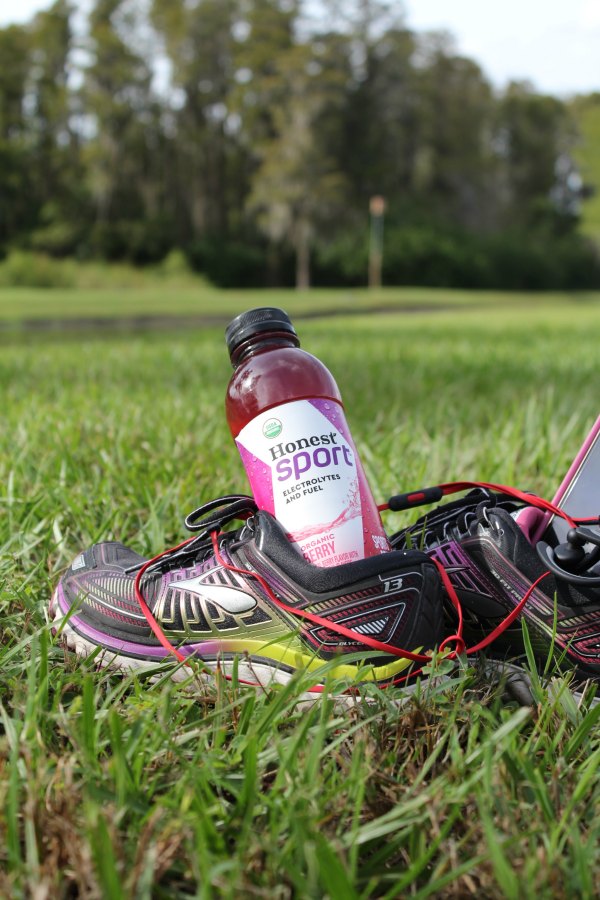 Can You Run A Half Marathon After 40?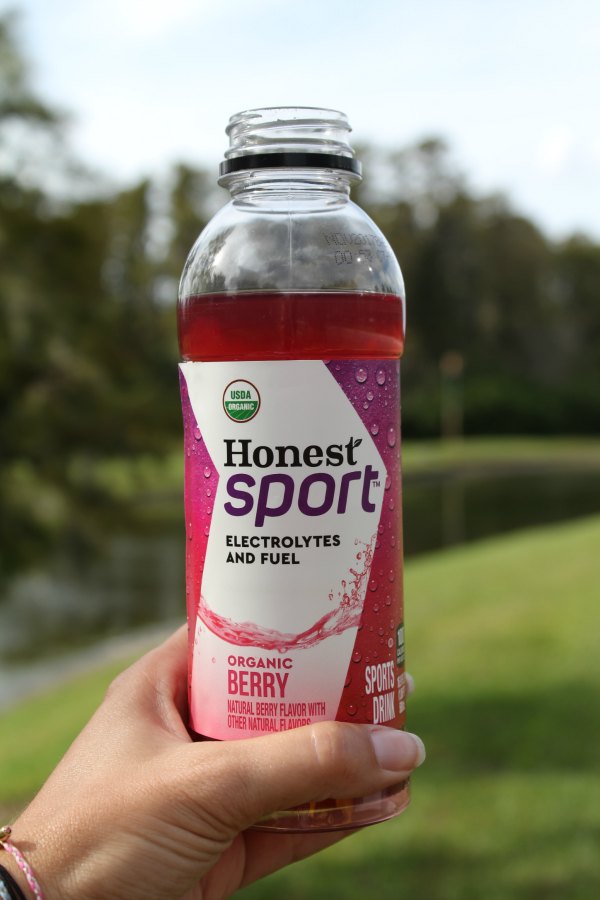 Honest Sport comes in several varieties: Orange, Lemon, and Berry. Berry and Lemon are my current favorites. Learn more about Honest Sport online and stay social by following Honest Beverages on Facebook, Twitter, Pinterest, and Instagram.
Make sure to find Food Wine Sunshine on Facebook, Twitter, Pinterest, and Google + for more exercise tips and healthy recipes! And be sure to follow me on Instagram to see workouts and more.
*Remember I am not a doctor and the opinions above are just that, my opinions, consult a doctor regarding anything you and your body needs.
Looking for more healthy living and fitness tips?