(Last Updated On: March 29, 2021)
Blueberries are not just delicious, they are good for you! Blueberries are low in fat, high in antioxidants, and many other nutrients. Using blueberries in smoothies is a great way to start your day.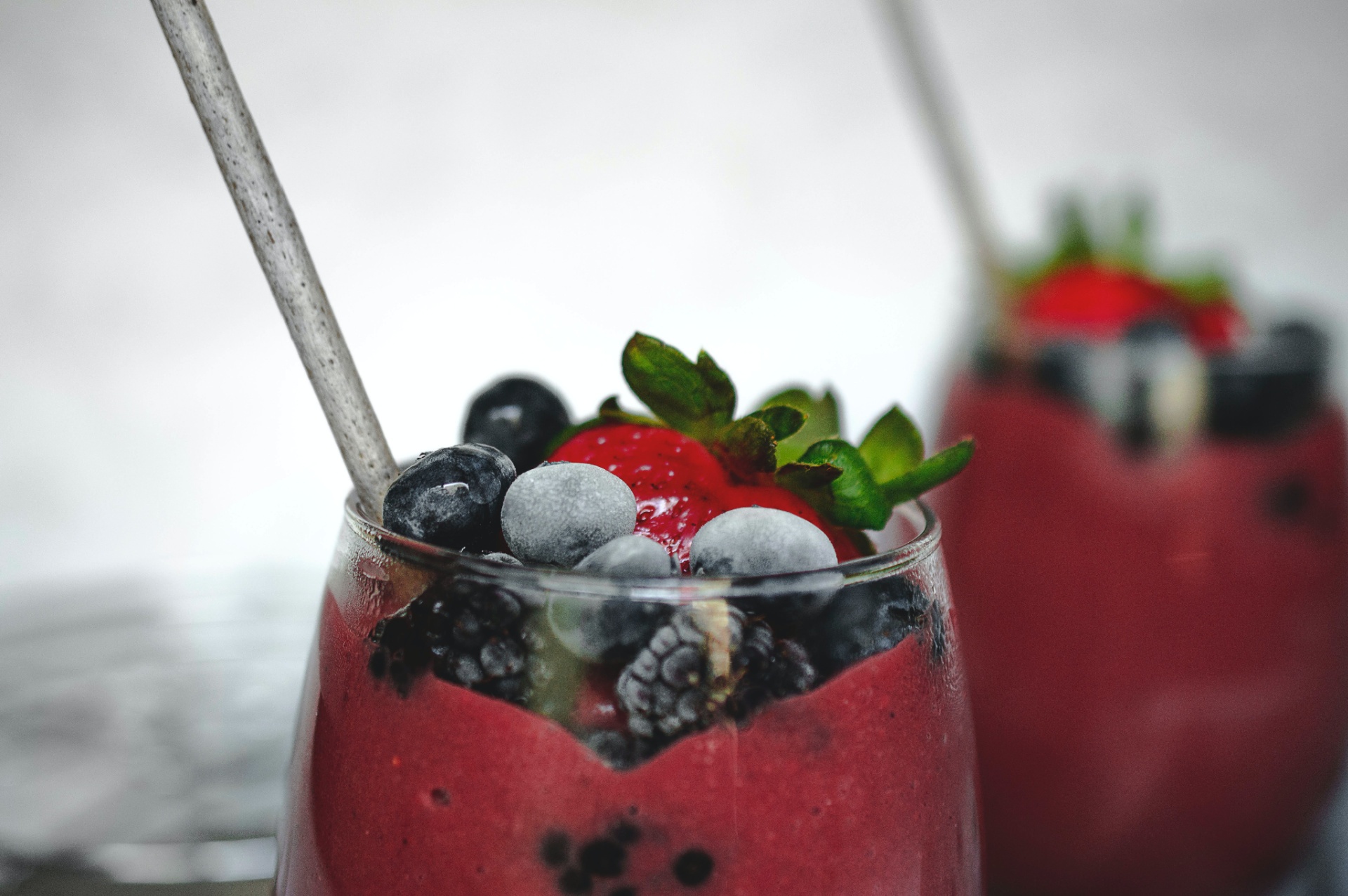 5 Berrylicious Blueberry Smoothies
I love blueberries! These small little blue power foods are a great addition to many foods including; baked goods, pancakes, cocktails, and my favorite…smoothies! Blueberries give smoothies a wonderful flavor, color, and texture to your morning smoothie.
I enjoyed compiling my list of 5 Sensational Strawberry Smoothies from the blog that I thought I wanted to do the same with some of my blueberry smoothies. Plus, Florida Blueberry season is right around the corner. I have several blueberry protein smoothies that I make all the time and wanted to have them in one convenient place for you (and me!) for easy access when you want to blend one up!
Not only do blueberries taste good they are a little ball of superpowers! Make sure to check out some of these health benefits and continue on to a few delicious blueberry smoothies to add to your meal planning.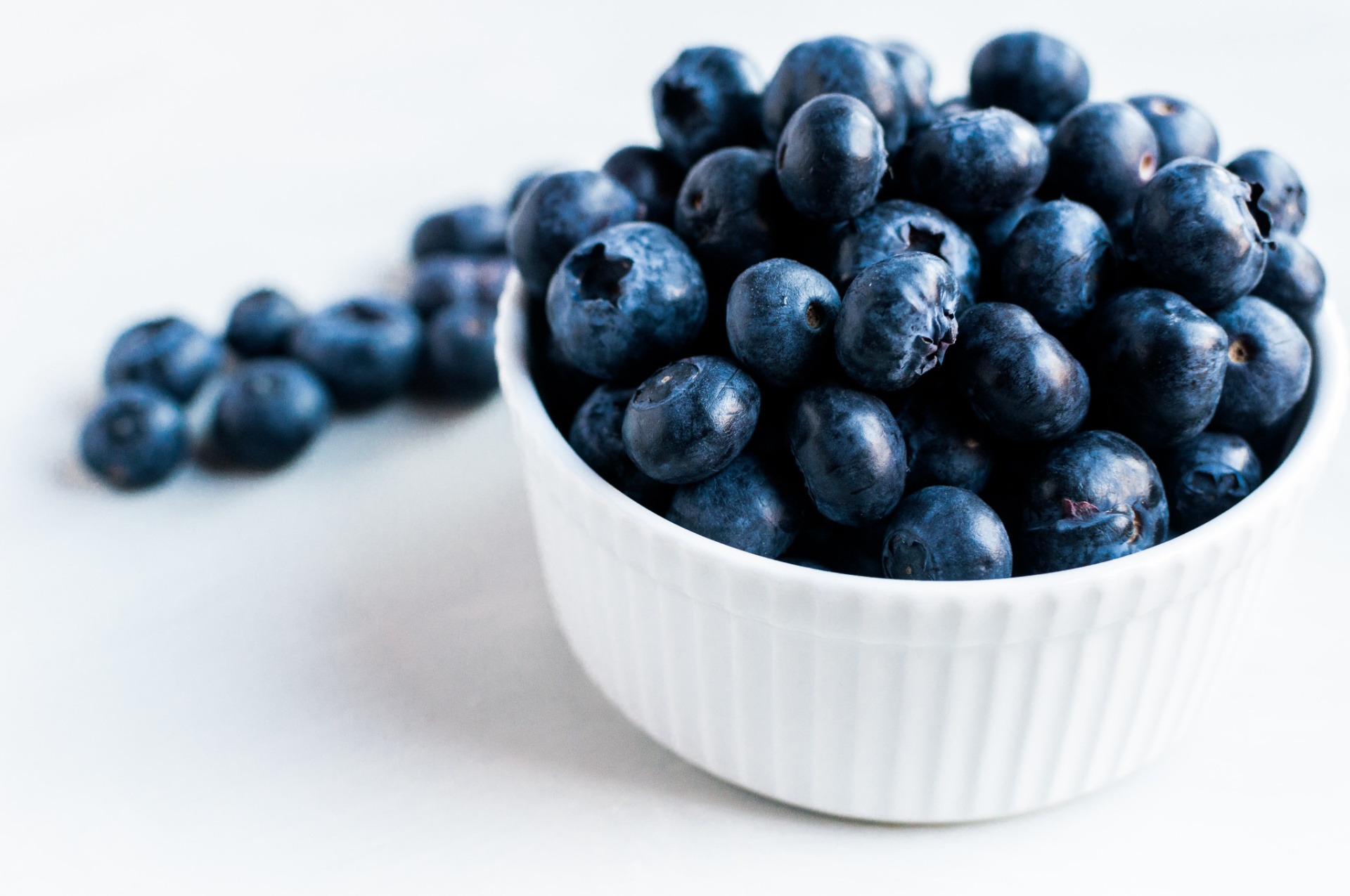 Health Benefits of Blueberries:
One wonderful health benefits of blueberries is that they help your body fight against different types of cancer. They help stimulate your immune system which reduces inflammation in areas that cancer cells may be more likely to grow in your body.
Another great health benefit which most of us are aware of, is that blueberries are the king of antioxidants. But what we may not know is what antioxidants do for our body. They help protect the healthy cells in our body which can prevent many chronic diseases in the future! How awesome is that?
Blueberries also are great for our mental health. Some studies have shown that these little berries can help delay cognitive issues. In older people, blueberries can help improve brain function. So make sure to grab a handful of blueberries a day to help you out with your overall brain health.
In addition to some of these deeper benefits, blueberries can help with weight control. Since they are loaded with fiber which helps you feel fuller for longer. They are also low in calories so are a great option to add to your cereal, oatmeal, smoothies, and of course just to snack on. One cup of blueberries has just over 80 calories. They are even good frozen for a cold snack in the hot Summer months.
Blueberries also contain other vitamins and minerals that are great for your overall health of your body. Great for your skin, bones, and metabolism! That is why wherever you can incorporate blueberries into your diet, you should!
When is Florida Blueberry Season?
Florida blueberry season is April and May, but you can actually buy blueberries year-round. I do encourage you to buy local blueberries though. Buying local means: buy from your town, buy from your state, buy from the United States. Learn more about buying local and domestic food security here.
Locate Florida Blueberry U-Pick Farms In Your Area
Can you freeze blueberries?
Sure can! If you bought too many and don't want to waste them (don't waste fresh produce!) freeze them! You can also meal prep freezer smoothie packets to make your smoothie time just that much faster.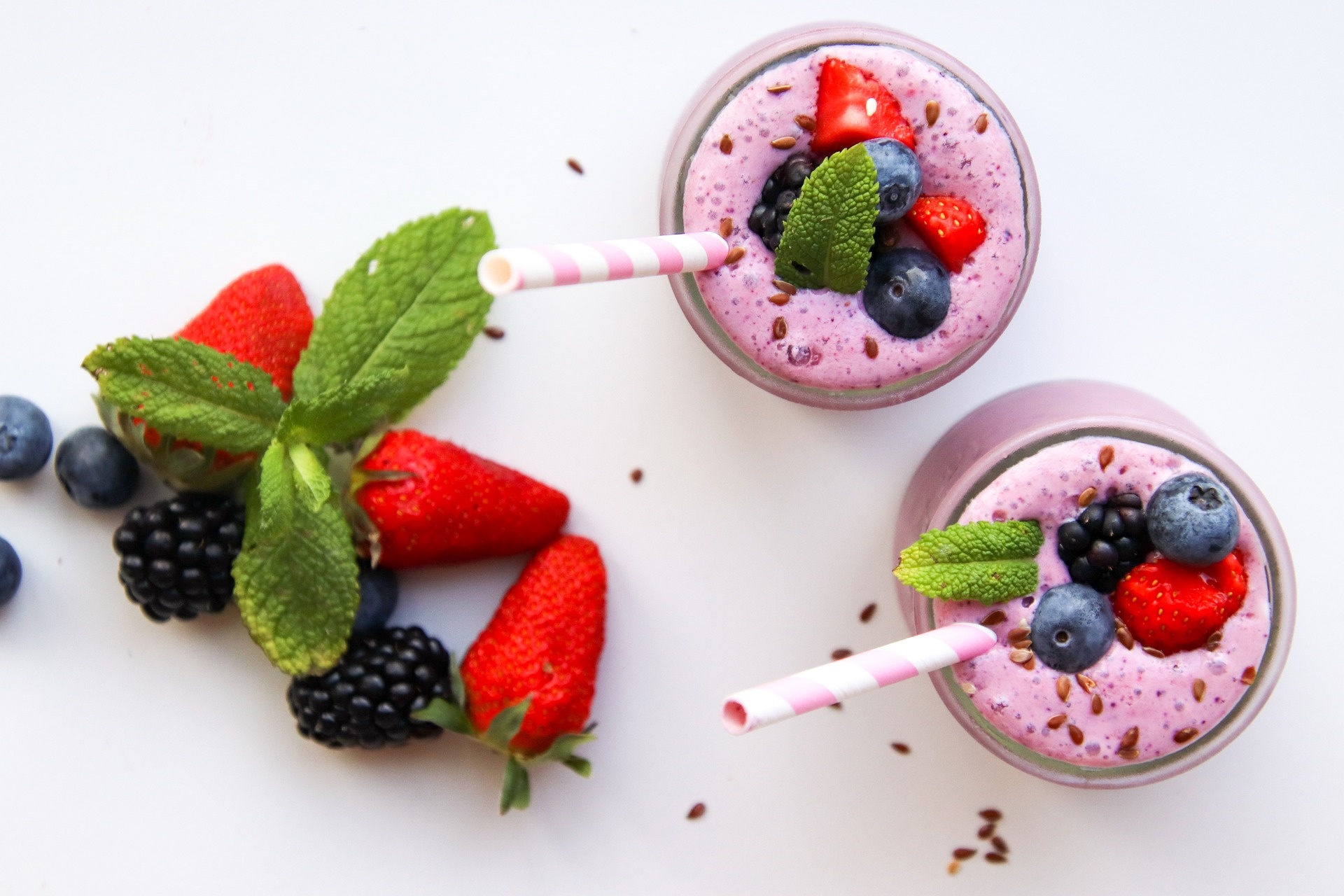 Now on to some delicious Power Packed Blueberry Protein Smoothies for you to try!
Blueberry Superfood Antioxidant Smoothie
The title of this smoothie says it all. I love this smoothie after a great work out or run to help replenish my body. Blueberries are, after all, the king of antioxidants.
Blueberry Cucumber Protein Smoothie
Cucumbers, carrots and the blueberries make this protein smoothie, yet packed with nutrients. The addition of milk adds in essential protein to help you feel fuller longer and provide your body recovery after a workout.
Carrot Blueberry Smoothie Made with Greens
Like usual, I love to have more vegetables to fruit ratio in my smoothies, adding more vegetables reduces your sugar intake and increases your vitamin intake. Carrots and greens blend together nicely to help make a tasty smoothie. Sweetness is added by the blueberries and strawberries.
Pineapple Blueberry Recovery Smoothie
The ingredients in this smoothie are great to help your body after a great workout. The fruits and vegetables in this one helps to rehydrate your body and inflammation in your muscles. Did you know that pineapple helps with inflammation?
Blueberry Banana Oats Smoothies
Blueberries and bananas blend together with heart healthy oats to make a tasty and filling smoothie. I love this smoothie for an extra dose of fiber and protein to your day.
Do you like adding blueberries to your smoothies? Which of these blueberry smoothies will you try first?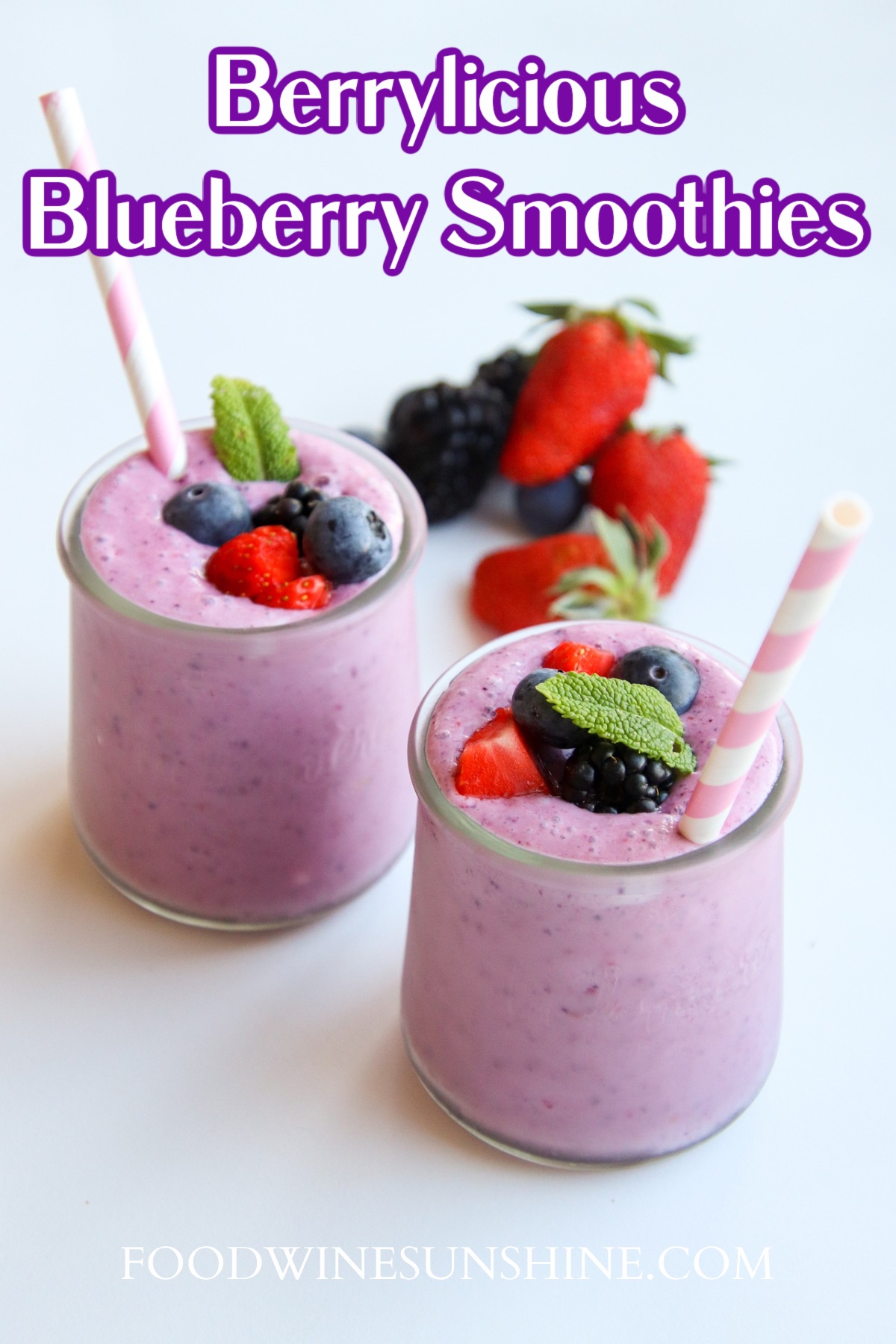 Check out all the delicious recipes on Food Wine Sunshine and follow on me Facebook, Twitter, Pinterest and Instagram for more FOOD WINE AND SUNSHINE.