(Last Updated On: April 20, 2021)
This post was sponsored by Teneral Cellars as part of an Influencer Activation for Influence Central and all opinions expressed in my post are my own. Wine and cheese pair together perfectly, so why not host a wine and cheese tasting party for friends! Be sure to use these tips for a successful wine and cheese pairing party.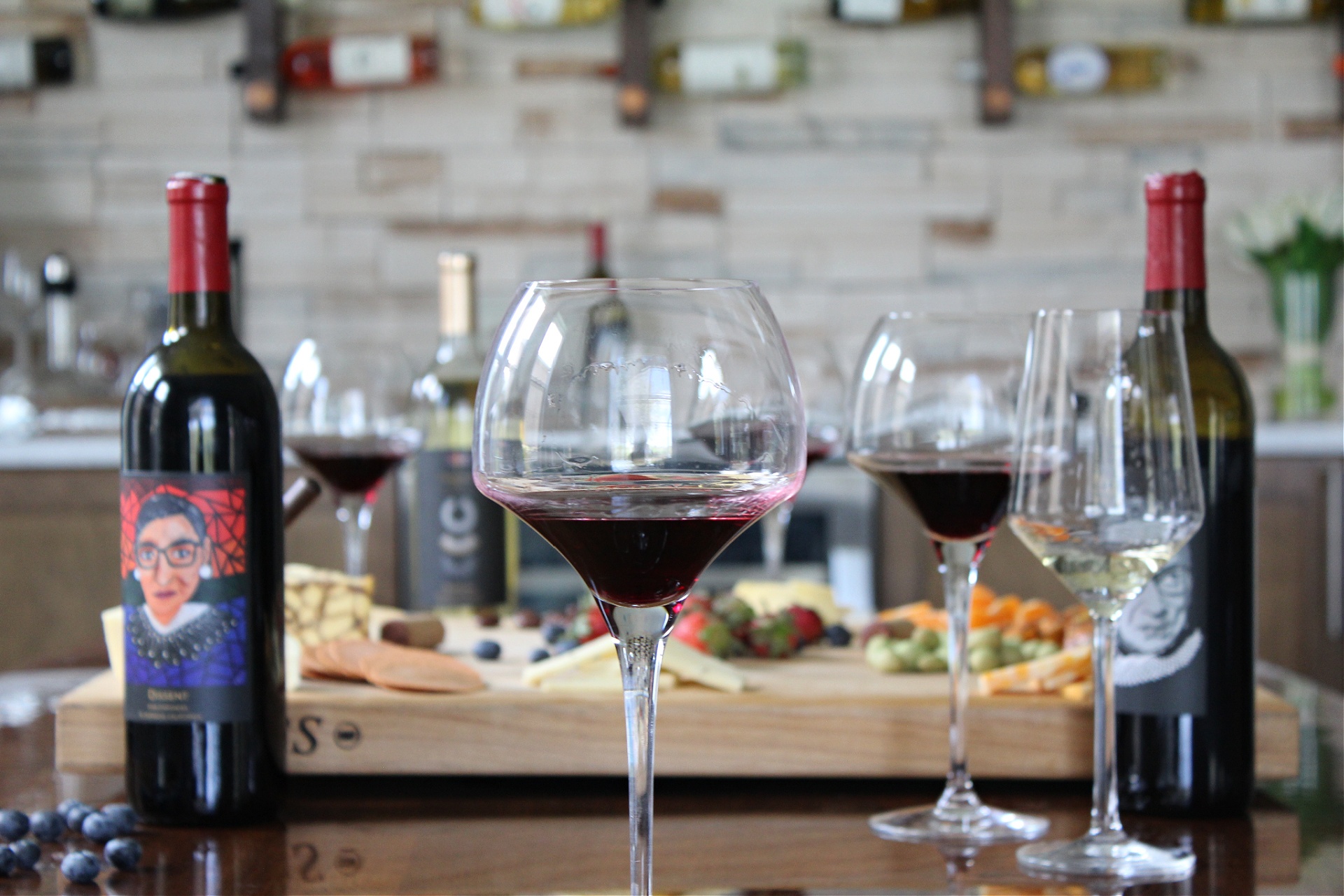 How To Host A Wine and Cheese Tasting Party
Wine and cheese go together beautifully. In fact, the ancient Greeks grated Cheese directly into their wine glasses. You don't have to be Greek or a wine guru to put on a fabulous wine and cheese tasting party.
The prospect of hosting a full-blown dinner party can be daunting, but you can still enjoy an evening with friends by organizing a wine and cheese tasting party.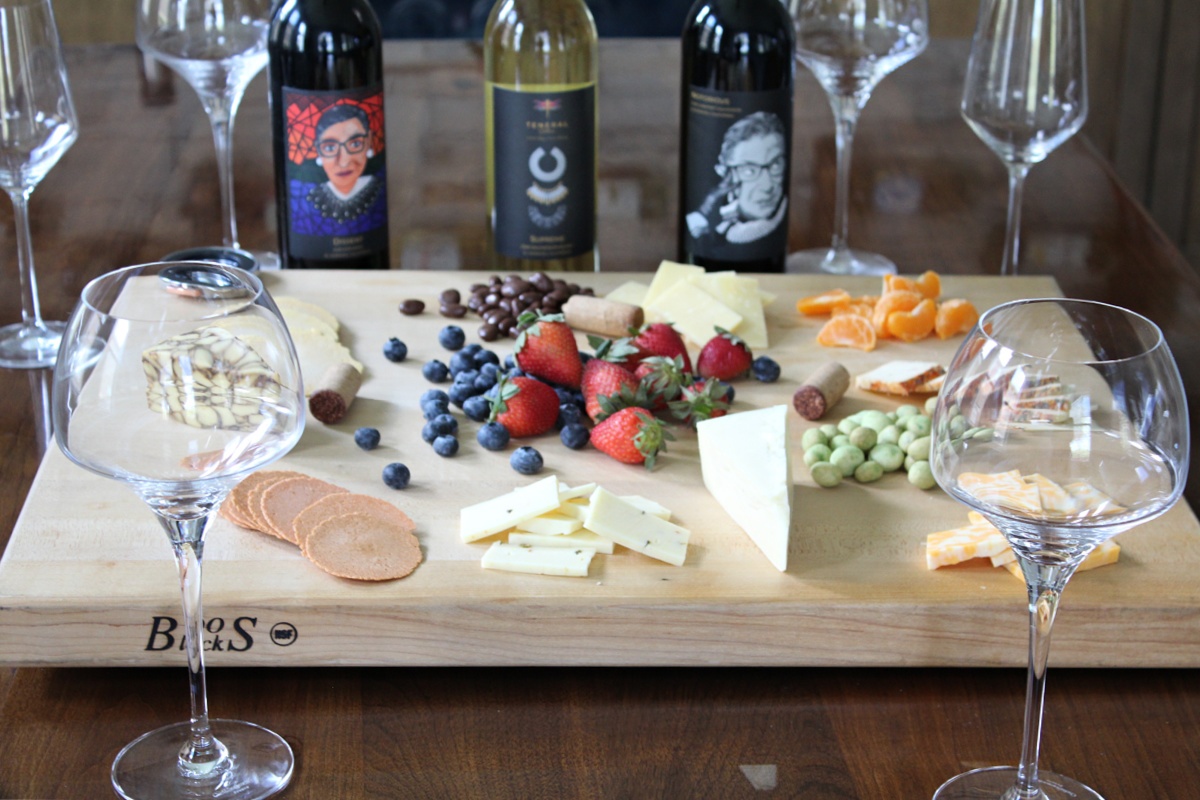 How Many Guests Should You Invite To Your Wine And Cheese Pairing Party?
The size of your home and your budget will determine the number of guests you invite. Consider seating and room to mingle. Party planners suggest having chairs for 80 percent of your guests. If the season permits and you have room for outdoor living, extend the party to your deck or yard where candles and strings of lights can create a space that's as inviting as any living room. Because people break into smaller groups for more intimate conversations, twelve guests is a good number if you can accommodate them. But, don't feel like you have to have a houseful. The evening can be equally fun with a few couples.
The Invitations for a Wine and Cheese Party
You can initiate the event with homemade, handwritten invitations. Craft stores carry pre-scored, white card stock with matching envelopes. Purchase a rubber stamp in the shape of a wine bottle and a pad of burgundy ink. Stamp the front of each card and simply write, "You're Invited." Handwriting the details like the time and the number of potential guests. Sure, you could find pricey invites for such an occasion, but why not make your own? Receiving a handmade card is special and personal. But if your schedule doesn't allow for handmade invitations, Evite will work too.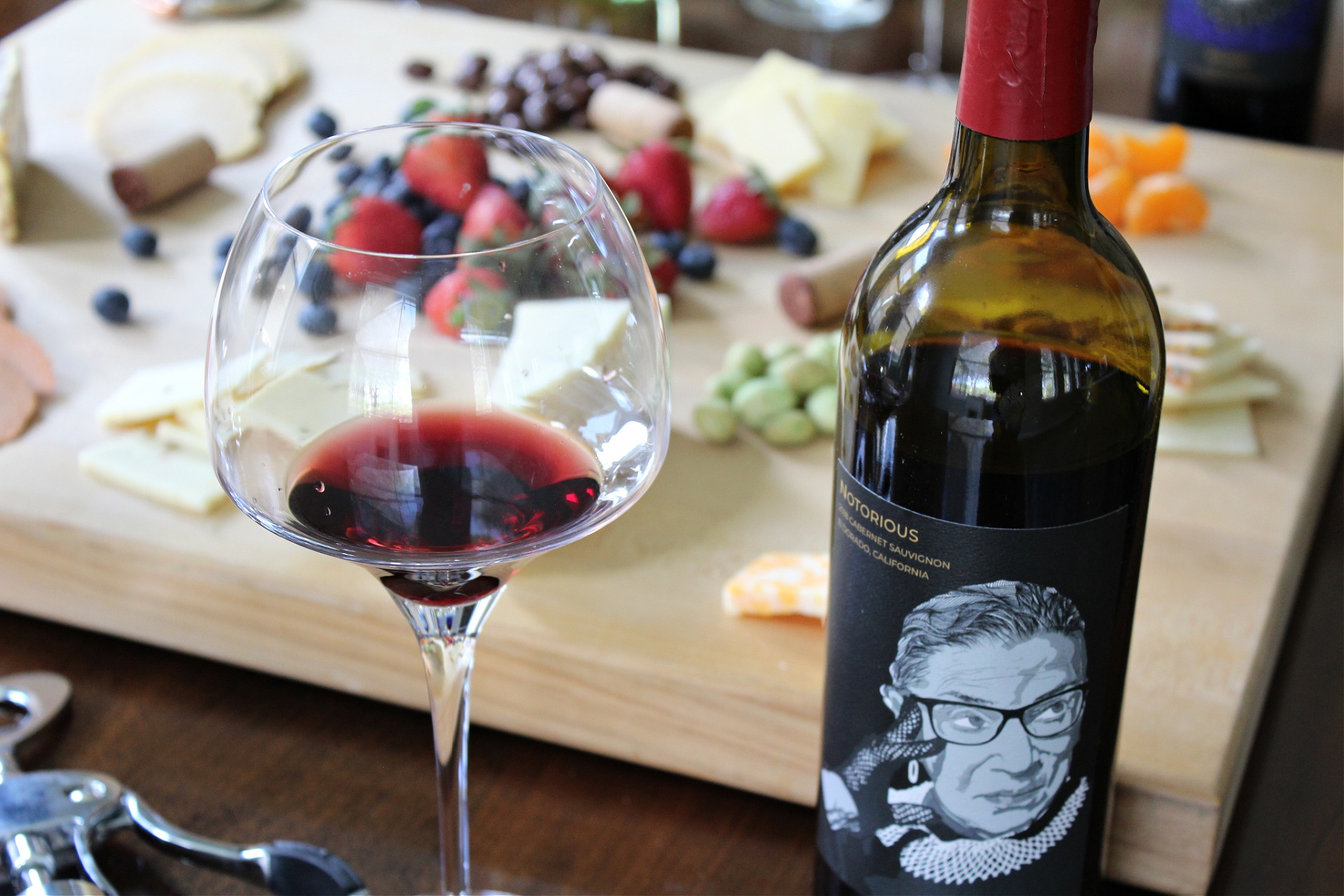 Selecting the Wine For Your Gathering
It's fine to mix red wine and white wine, and you should, since some guests may prefer a lighter white to a robust red. Just start with whites first and progress to reds. Choose three to five wines to taste, any more than that, and you'll overwhelm your guests' palettes. For twelve guests, purchase two bottles of each wine you choose for your tasting. A 25-ounce bottle will yield 12 2-ounce pours for tasting, so purchase a second bottle of the same wine for drinking. Remember, chill the reds in the refrigerator for 30 to 45 minutes before guests arrive and chill whites one to two hours, removing them from the fridge just before pouring.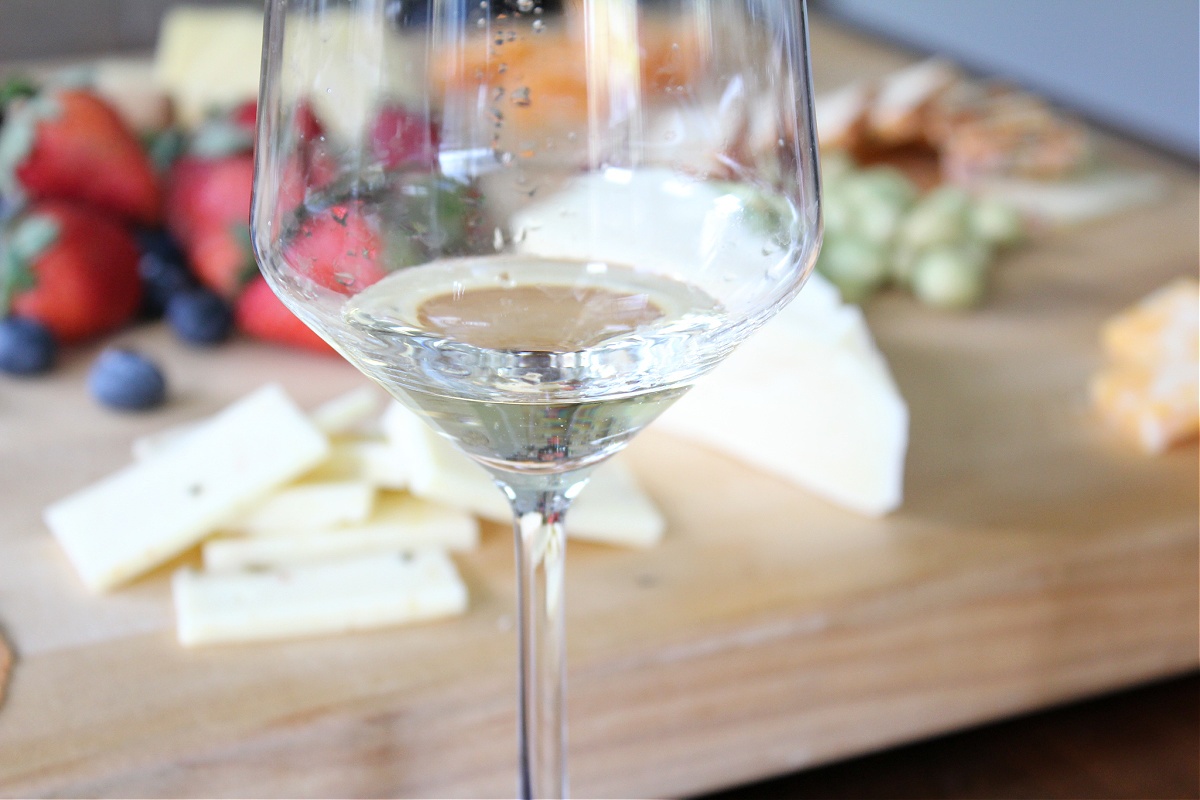 I selected a Sauvignon Blanc, Zinfandel, and a Cabernet Sauvignon for my recent wine and cheese tasting party. Three of my favorite varietals, and they pair beautifully with a variety of cheeses. These wines are from the Teneral Cellars RBG Collection.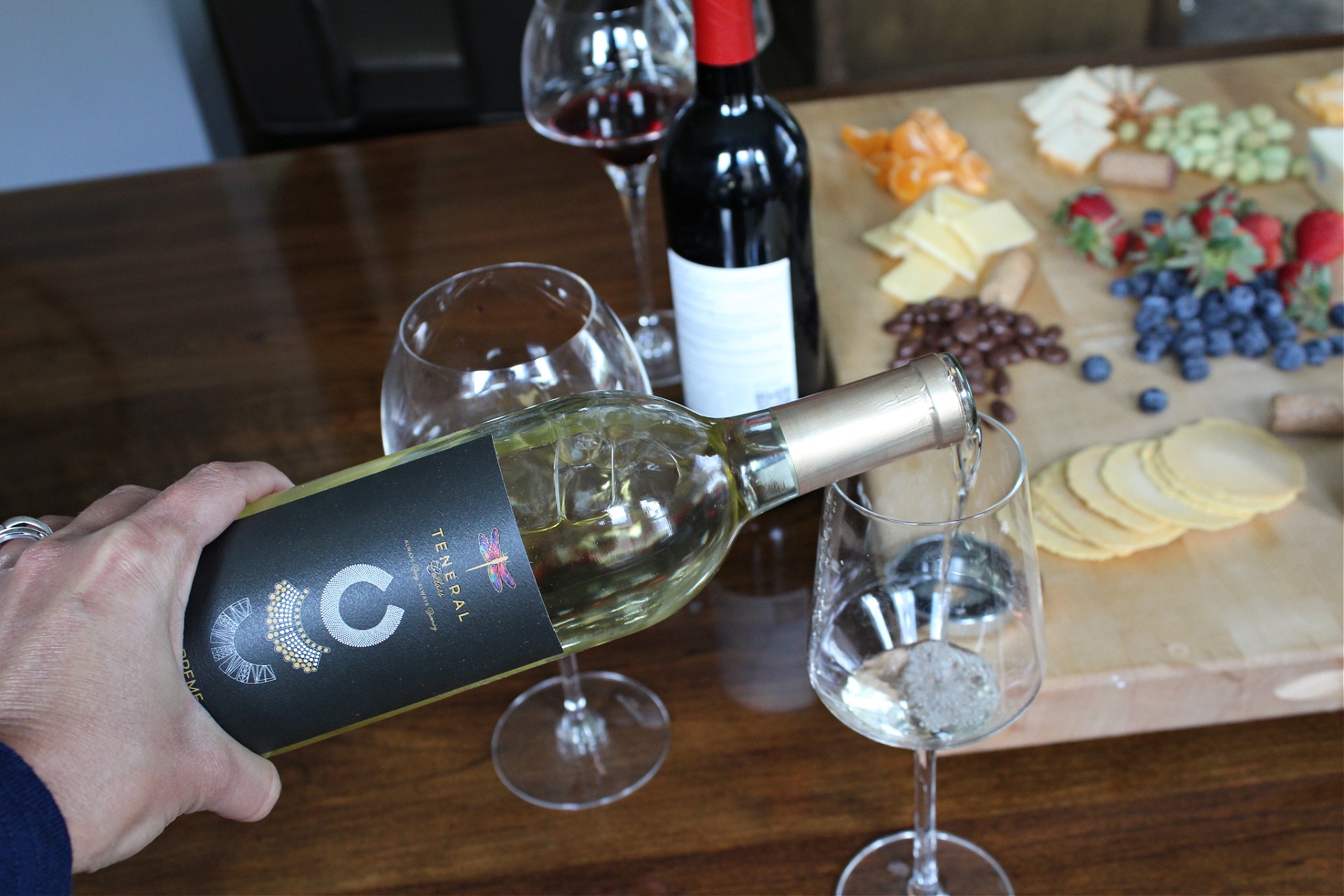 Teneral Cellars Supreme Sauvignon Blanc
This Bordeaux-Style Sauvignon Blanc has your typical citrus notes, but the lemon is almost a lemon curd.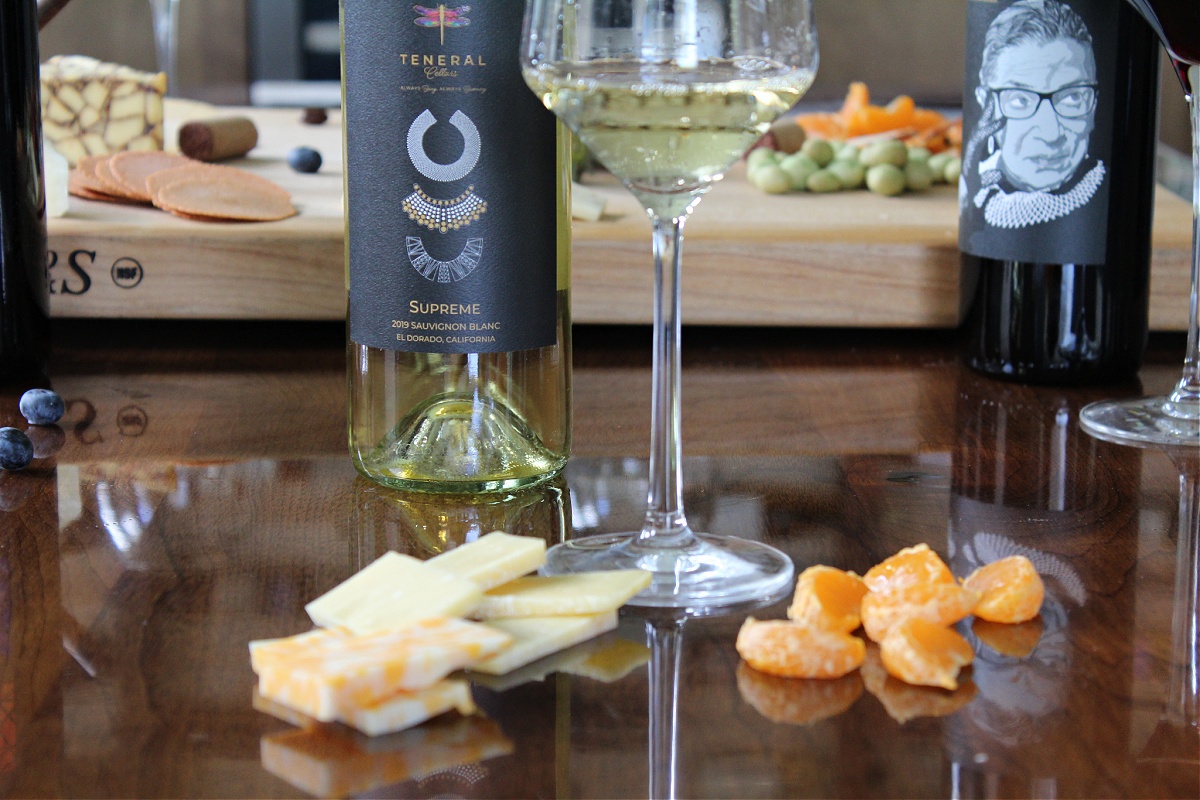 These crisp citrus notes make it a delicious pairing for simple cheeses such as; cheddar, Monterey Jack, Swiss, Colby Jack and one of my favorite pairing with Sauvignon Blanc is goat cheese.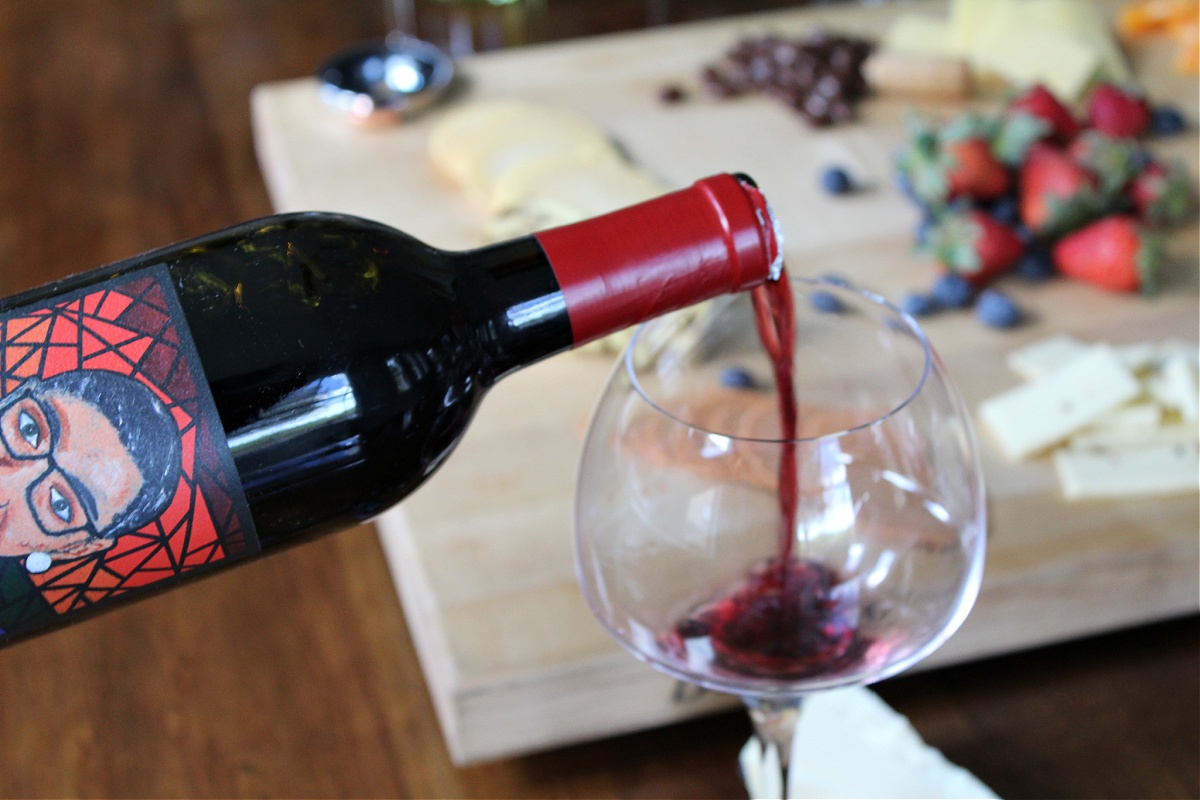 Teneral Cellars Zinfandel Dissent
Zinfandel is the true American grape, and one of the most popular regions for it's growth is El Dorado California. Which is where the Teneral Cellars Zinfandel grape is grown. Upon opening this Zinfandel you will almost immediately smell blueberries. Breathe deeper and you will catch crushed blueberries and baking spices. Zinfandel wines do not have a lot of tannins, making them a great pairing with lots of foods, especially BBQ, burgers and pizza. And cheese.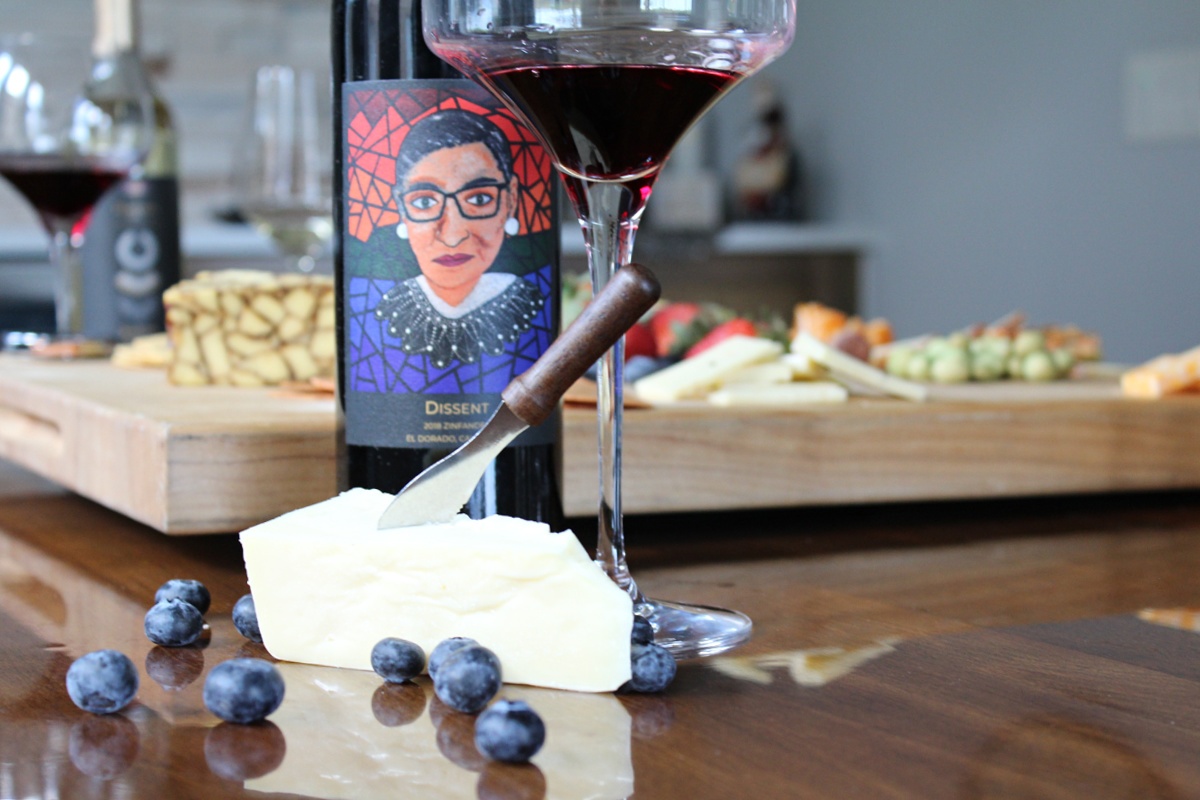 I paired the Dissent Zinfandel with a raclette cheese, which is a mild cheese that also tastes amazing melted.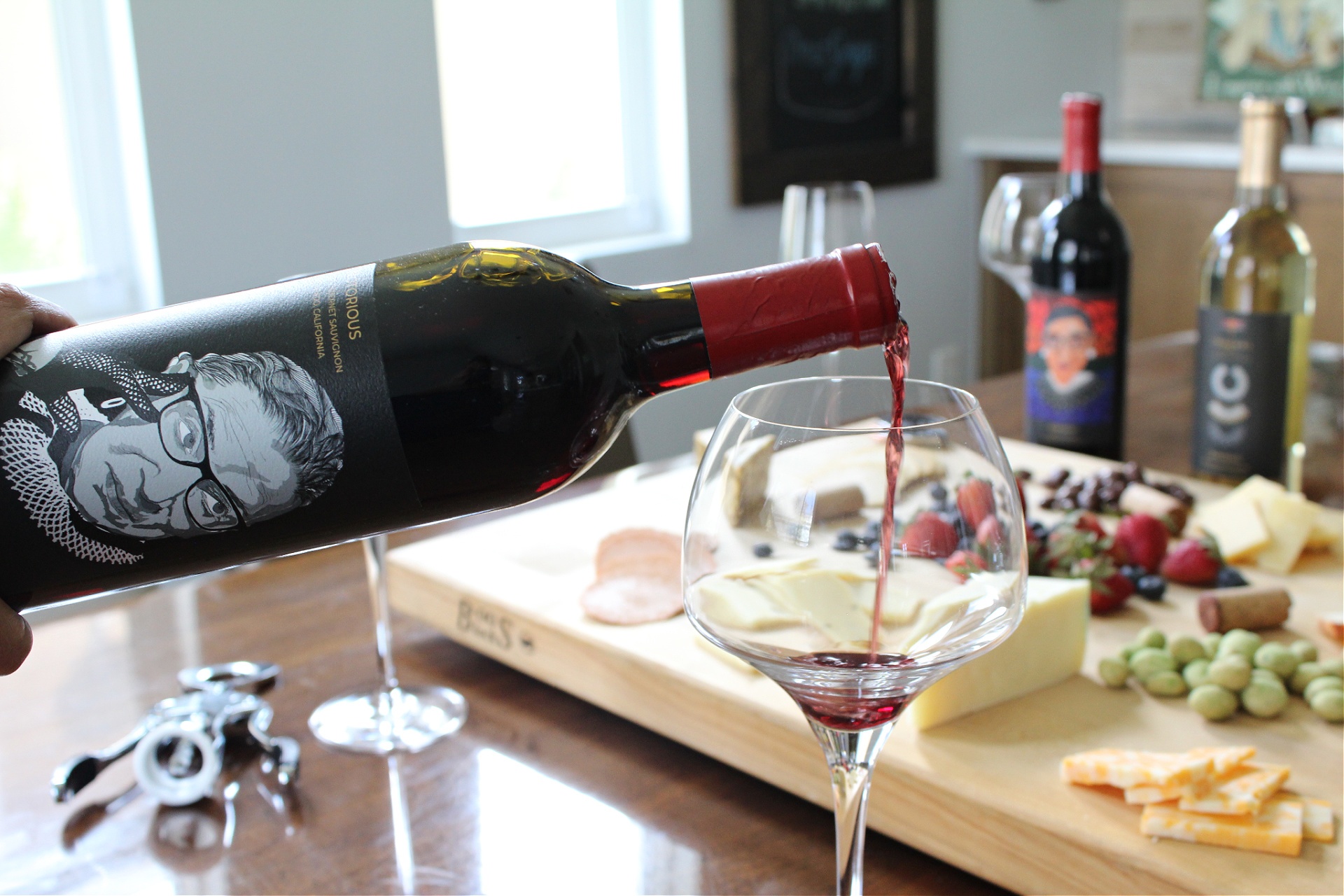 Teneral Cellars Cabernet Sauvignon Notorious
Ah, one of my favorite red wines. Cabs are typically bold and will pair beautifully with bold cheeses, such as good blue cheese.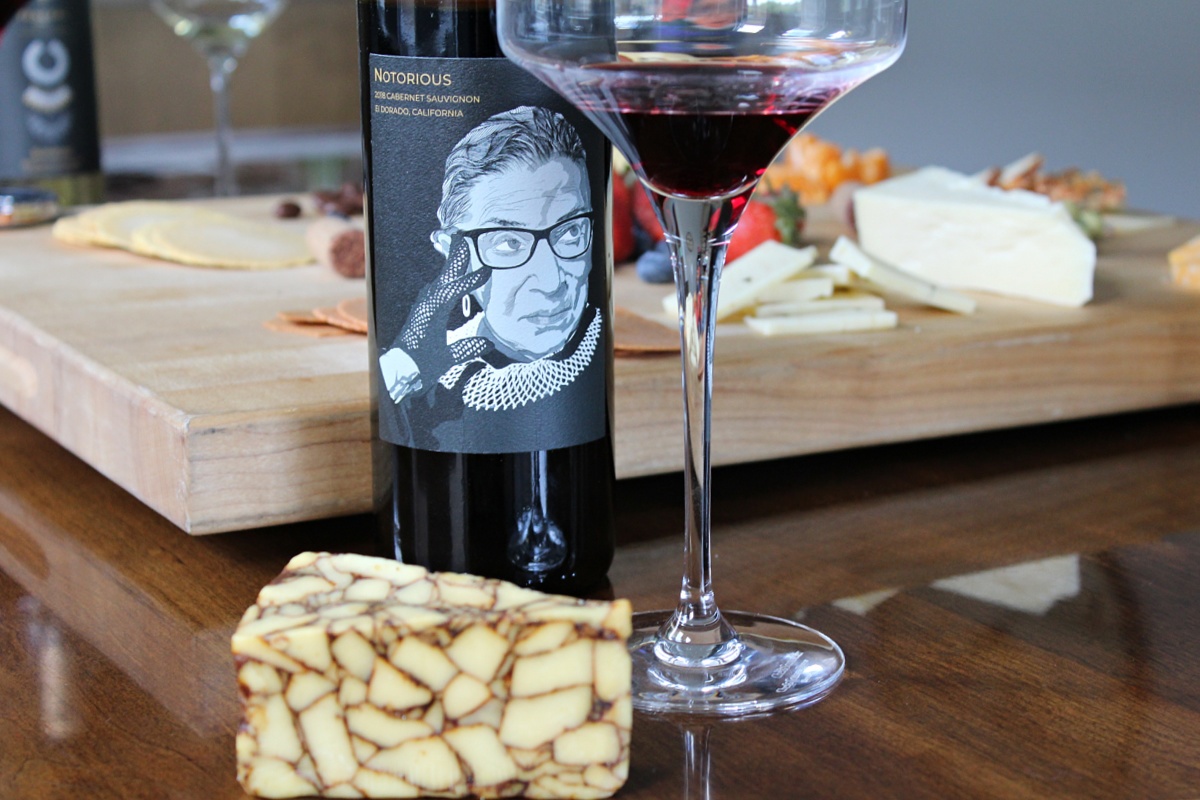 I paired ours with a sharp marbled cheddar.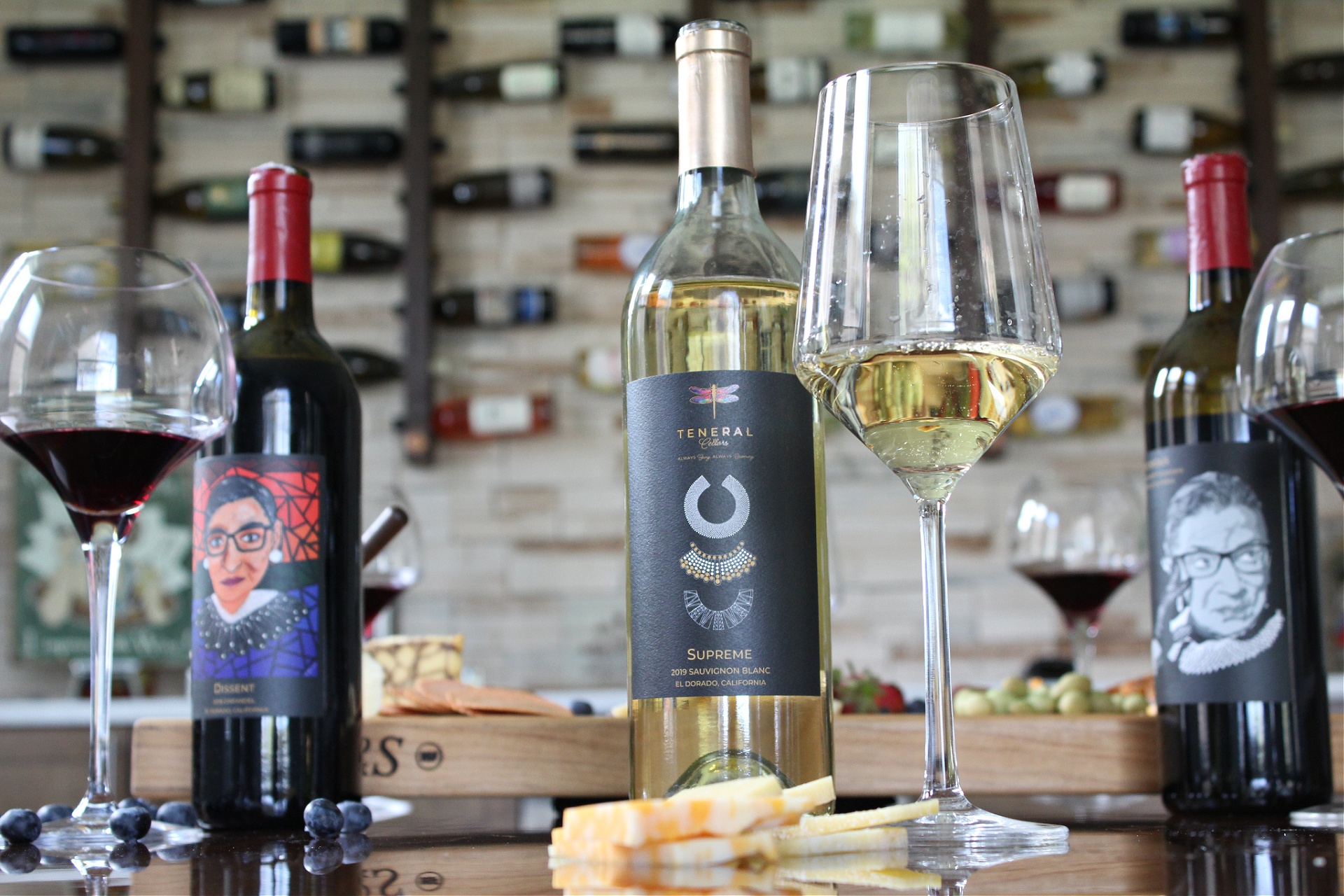 Are you familiar with Teneral Cellars?
They are leading the industry as an online only brand. Their focus is empowering womxn to empower womxn. They create impeccable wines with no sugar or concentrate. While Teneral Cellars is not a cheap wine brand, it is a good wine brand, and one you can trust to continually make good wines using sustainable winegrowing and production methods. And while you purchase Teneral Cellars wines you are making a purchase with a purpose. Purchase with a purpose? Teneral Cellars supports organizations that work to create equality and equity for all women through a donation of 10% from every bottle sold.
Like those amazing RBG bottles featured in this post. In fact, $10 from every 3-pack of the RBG collection sold will be donated to the National Women's Law Center. The charity that Teneral Cellars changes every quarter, so if you love those wine bottles as much as I do, now is the time to stock up.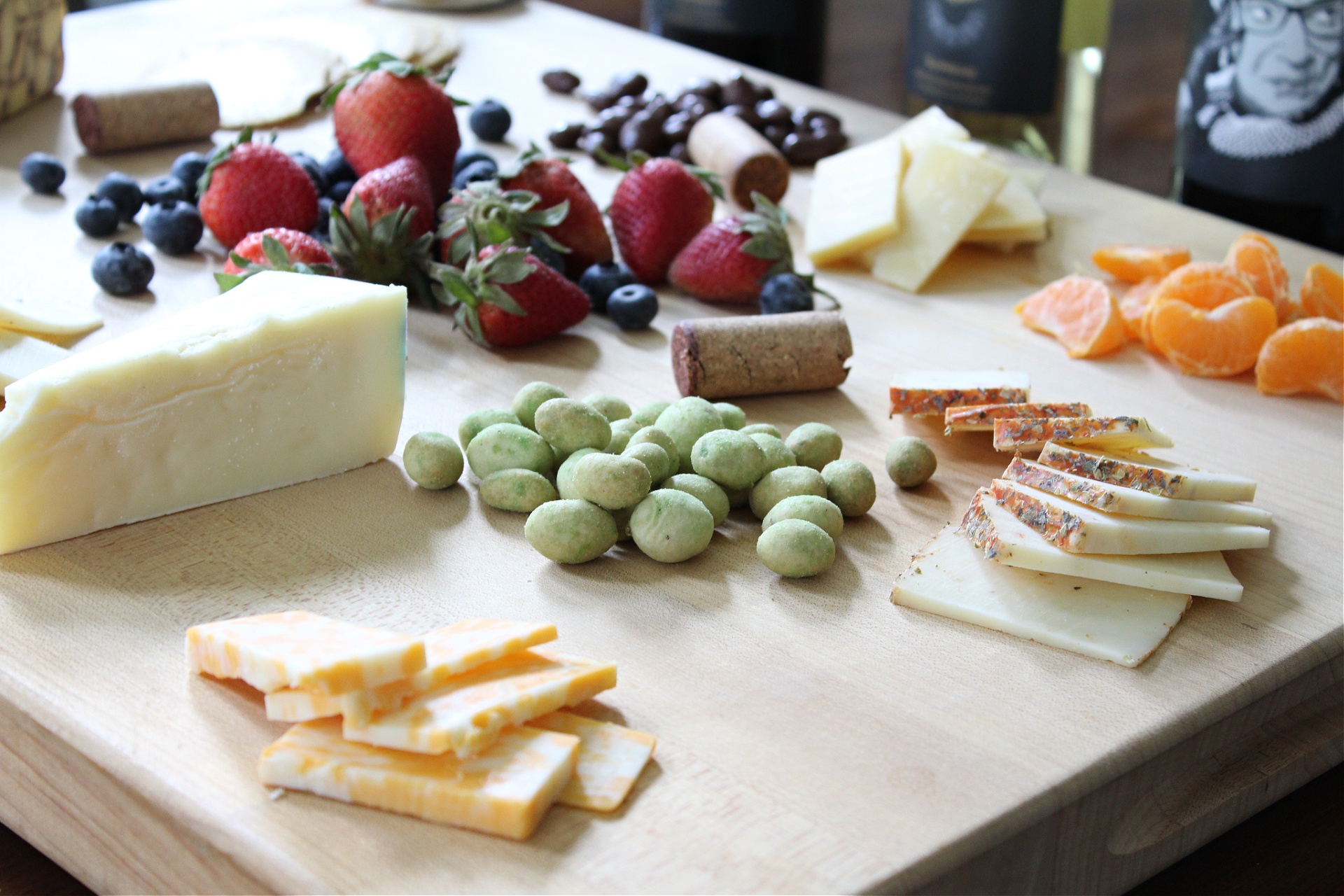 Choosing the Cheese For Your Wine Tasting Party
Before you and your guests start tasting the cheese, encourage everyone to taste the wine first. Wine makes food better and food makes wine better.
Follow these simple rules for cheese and wine pairings:
Pair mildly salty cheeses with mildly sweet wines.
Pair very salty cheeses with sweet wines.
Pair creamy cheeses with crisp white wines.
Pair stinky cheeses with full-bodied reds.
Don't be shy about asking guests to bring a particular cheese if you don't have the budget or desire to purchase all the cheeses. Guests normally like bringing something to an event and telling them helps takes the guess work out of it for them. Anyone who has dallied at the cheese case will appreciate the suggestion since the selection at any destination grocery store seems endless. Don't forget to identify each cheese. You can even use white cardstock and your wine bottle stamp to make folded labels if you are feeling fancy.
Don't stress about your cheese selections, at the end of the day, the perfect wine and cheese pairing is one that you like.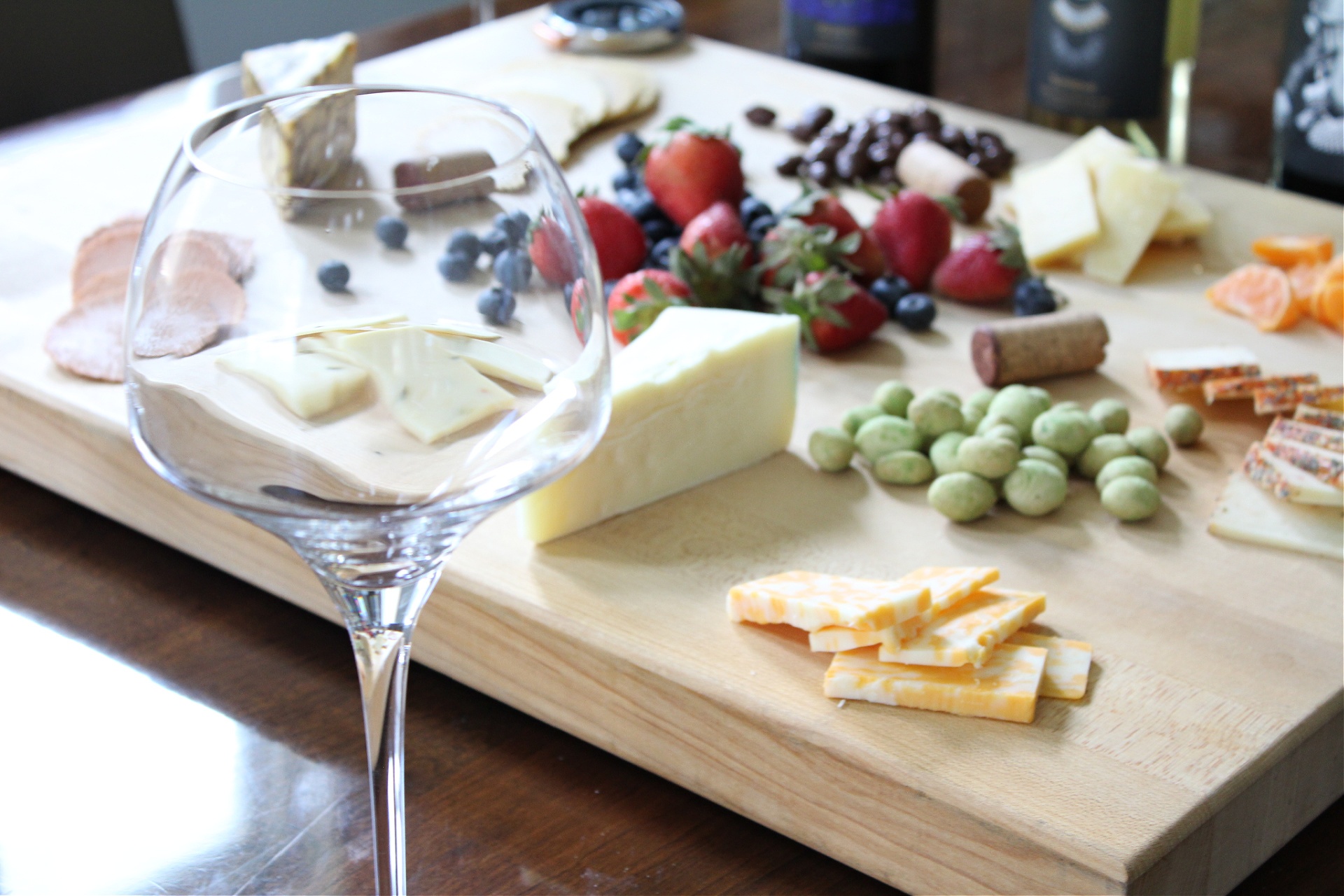 Choosing Wine Glasses
You could obsess about choosing the perfect wine glass for your wine, but don't. Choose large, bulbous glasses for your tasting because a larger glass shows off the aroma, flavor and color of a wine better than a smaller one. If you have slimmer white wine glasses as well, feel free to use them for white wine, but don't go buy more wine glasses, your guests won't mind the shape of the glasses. They are there for the wine, cheese and company.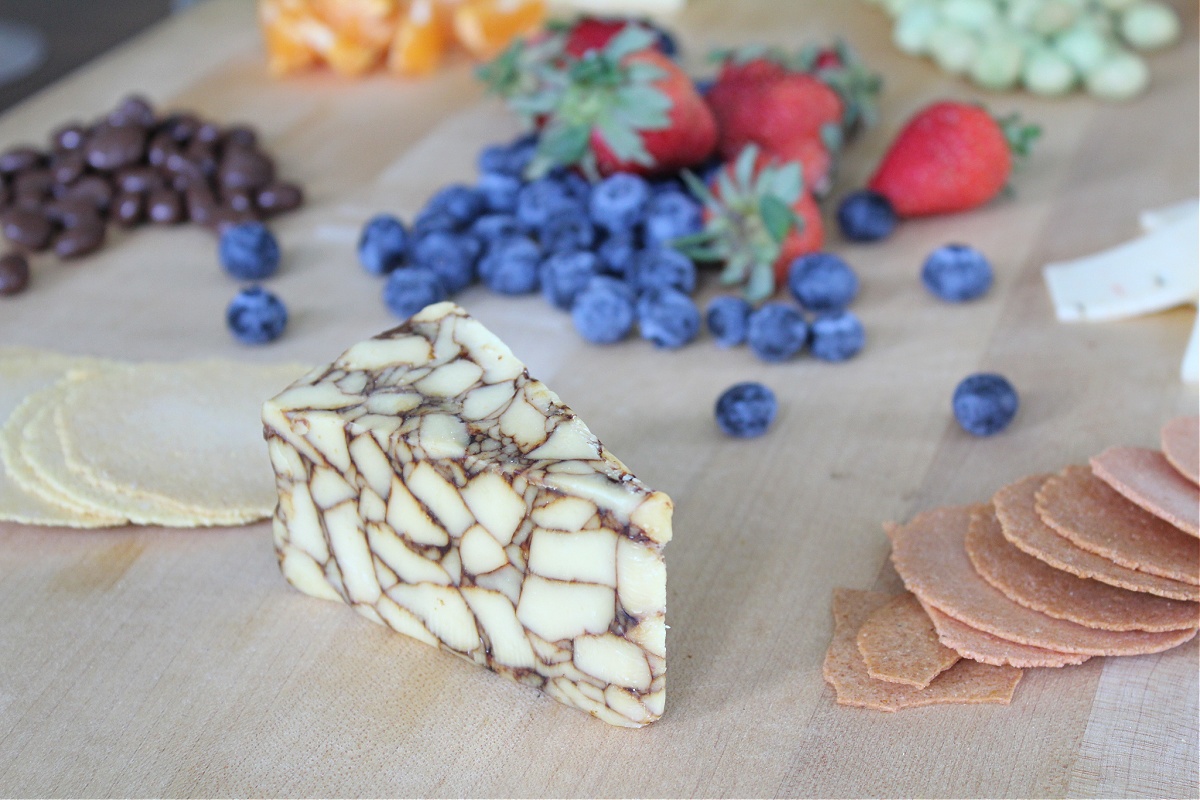 Share Wine Terminology With Your Guests
The terms used to describe wine are many. A simple online search will help you compile a glossary of nomenclature that wine aficionados use to identify the taste and character of different wines. Give a list of terms to each guest at your tasting. Tasters will love having a universal vocabulary to describe their libations, and they'll likely get a laugh out of descriptors like "barn-yardy," and "seductive." Of course, be sure to include some of the basic ones in there too, such as; earthy, crisp, bold, acidic, citrus.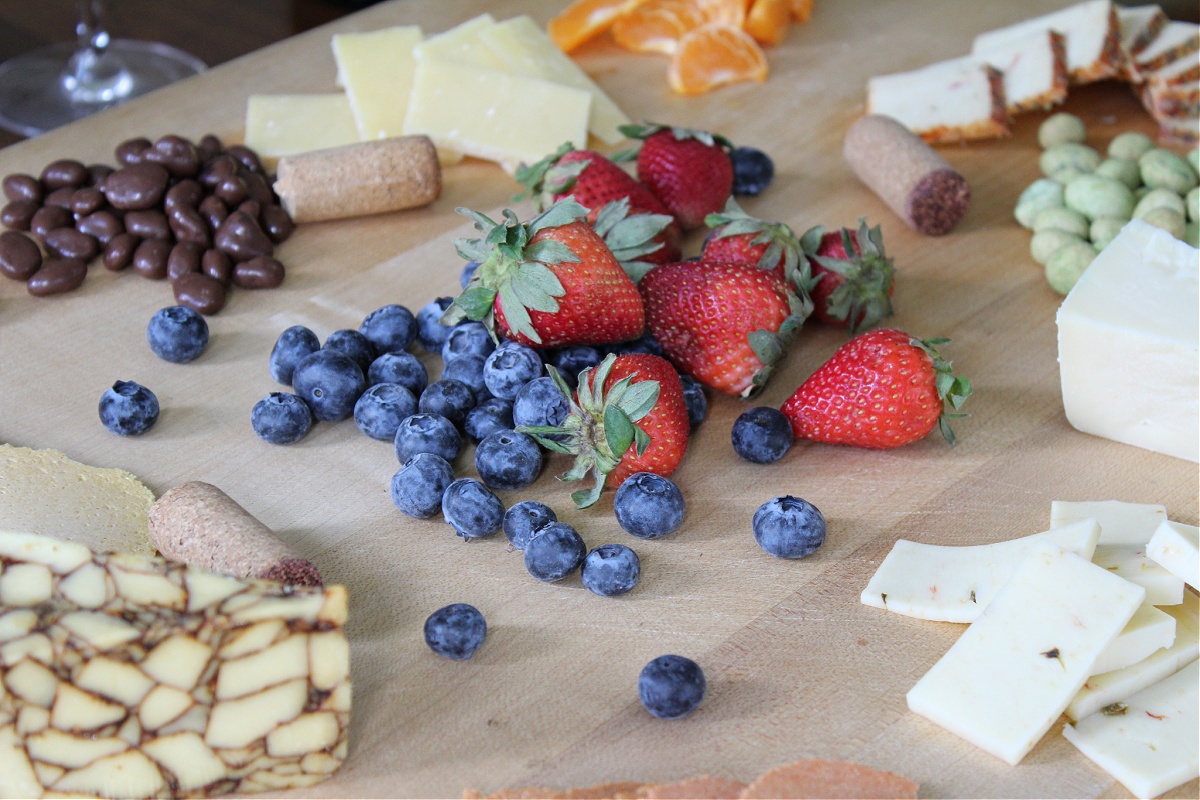 Another Fun Idea For Your Cheese and Wine Pairing Party
You'll want to help guests identify their glasses if they set them down for a moment and wander away for a nibble of cheese. Wine glass charms are cute, but a set can cost you $20 or more. A simple alternative is to purchase beading hoops and multi-colored beads. Place a different colored bead on each hoop and crimp the end of the hoop with needle-nose pliers, so the wire fits in a pre-drilled hole on the flattened end of the hoop. You could even create a set of charms for each guest if your budget allows and give them away in glass-topped favor containers.
Remember to create ambiance with unscented candles, lighting, and soft music.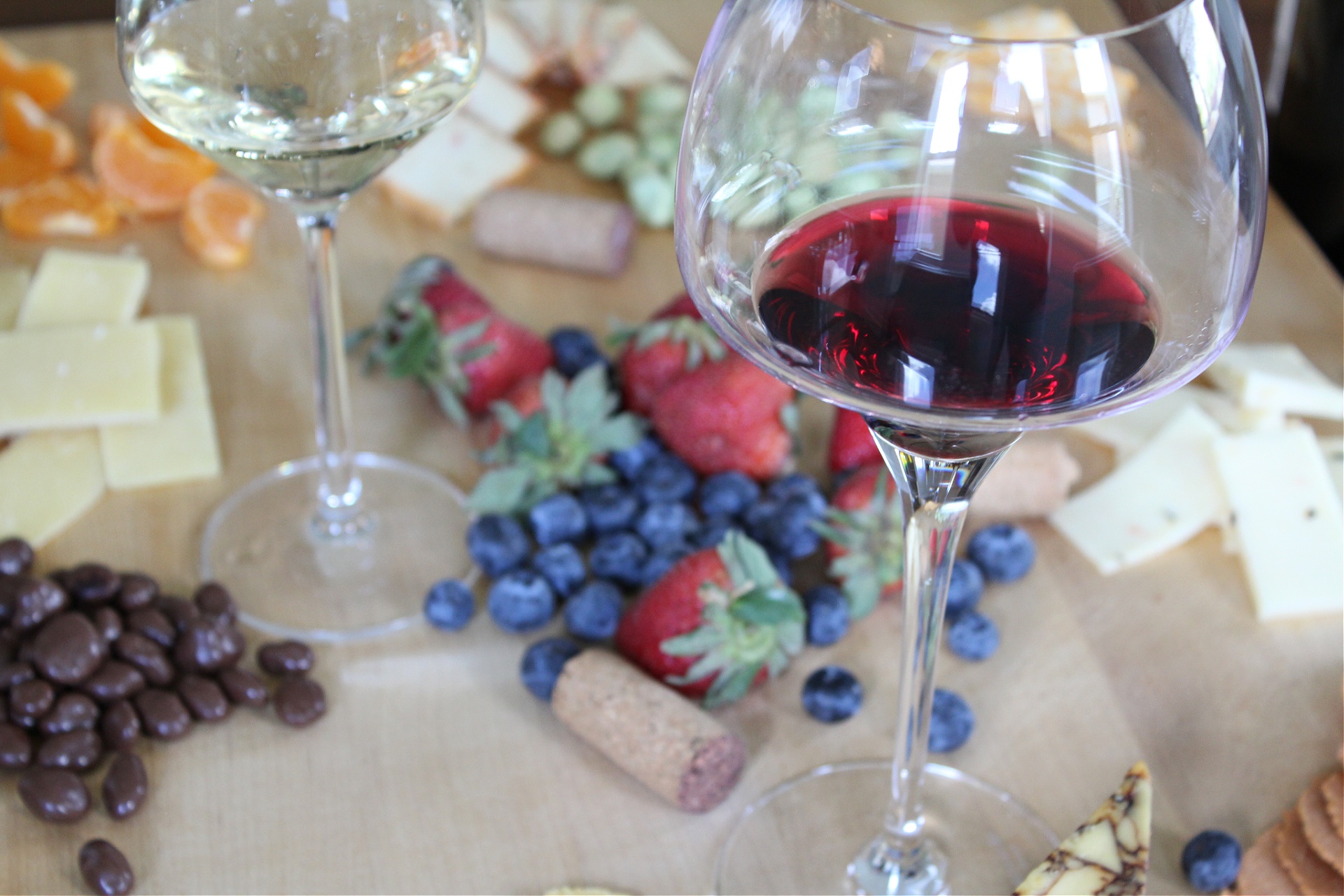 Simplicity is Key To Any Party
As you begin to research the wine and cheese for your event, don't be intimidated by winemaker jargon or highly structured tastings. They can be as complex as you make them, but why not get together just to taste and discuss?
Want to serve more than just cheese for a wine pairing party? You can find more perfectly paired recipes here. In fact, Teneral Cellars hosts free live cooking events on their Facebook page, these are a great way to learn more about wine pairings.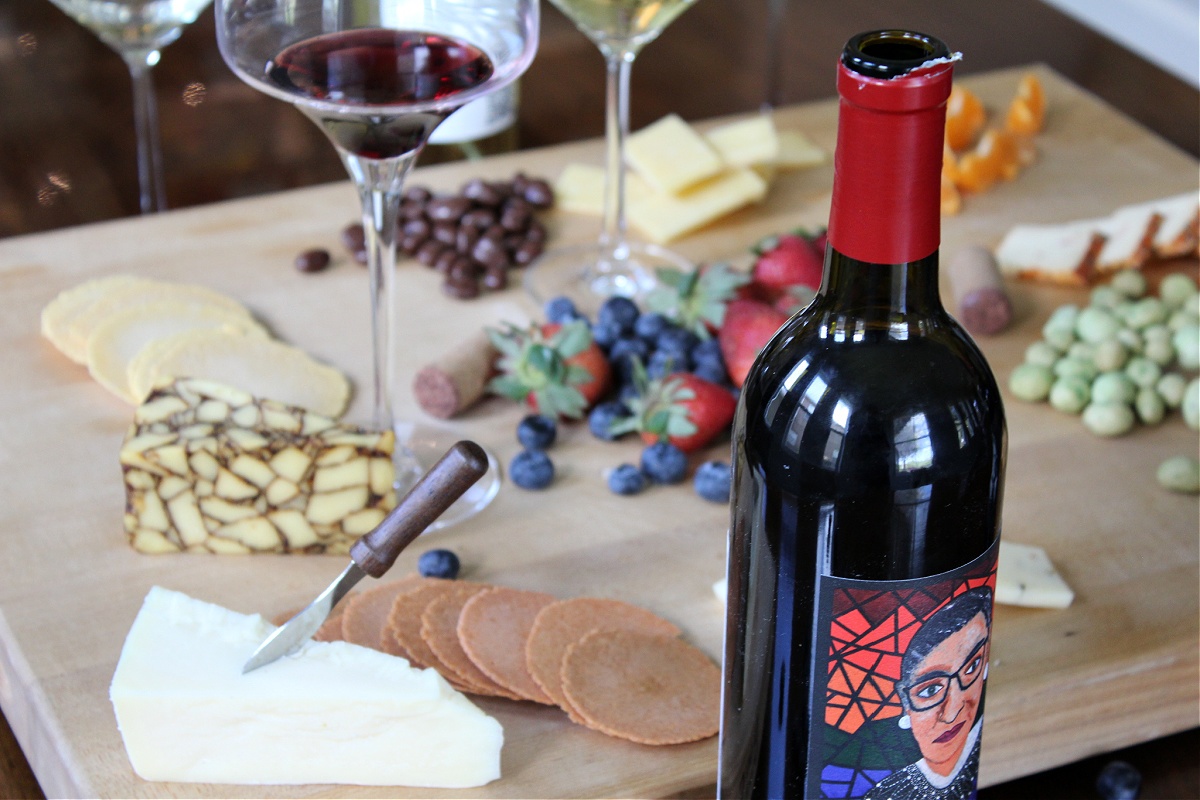 You can get first access to Teneral Cellars virtual cooking classes by joining SWARM. SWARM not only gives you first access to events and limited release Teneral Cellars wines, but when you join the club, you get 20-25% off wines.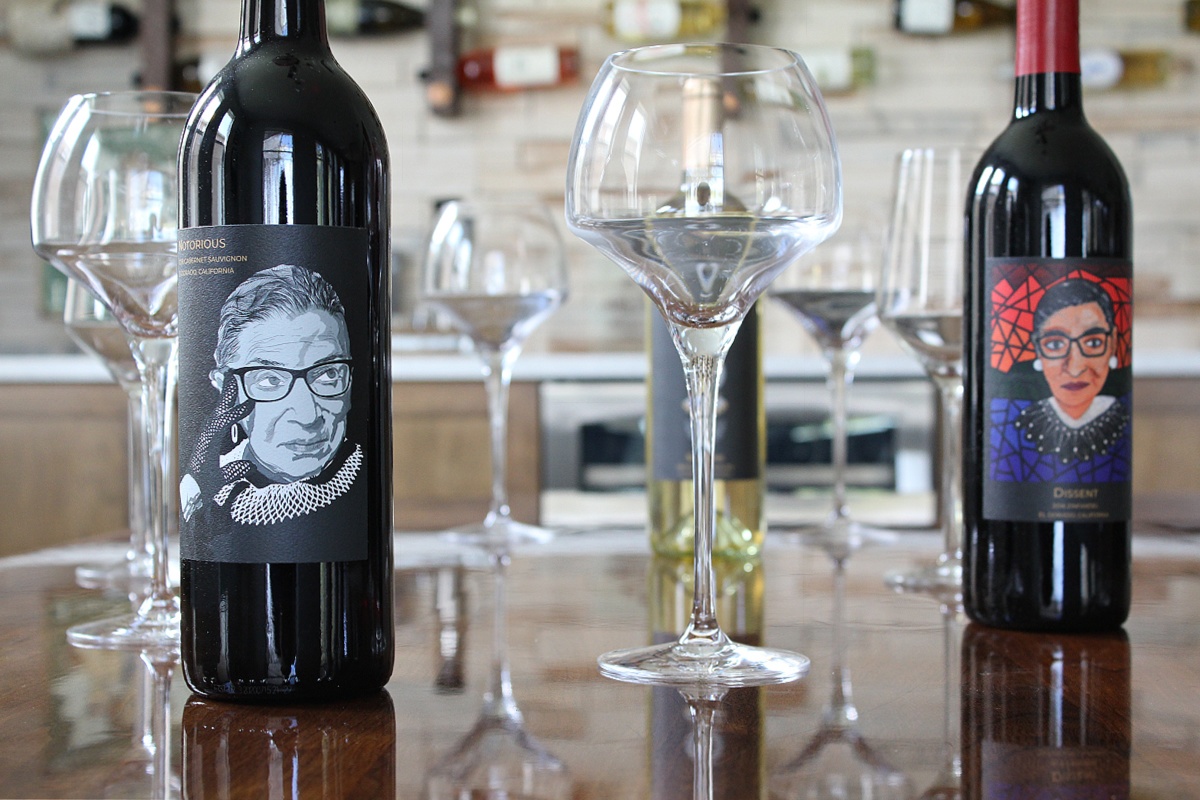 Not ready to join just yet? You can still save when you use Teneral Cellars discount code FWS15 to save 15% on your wine purchase.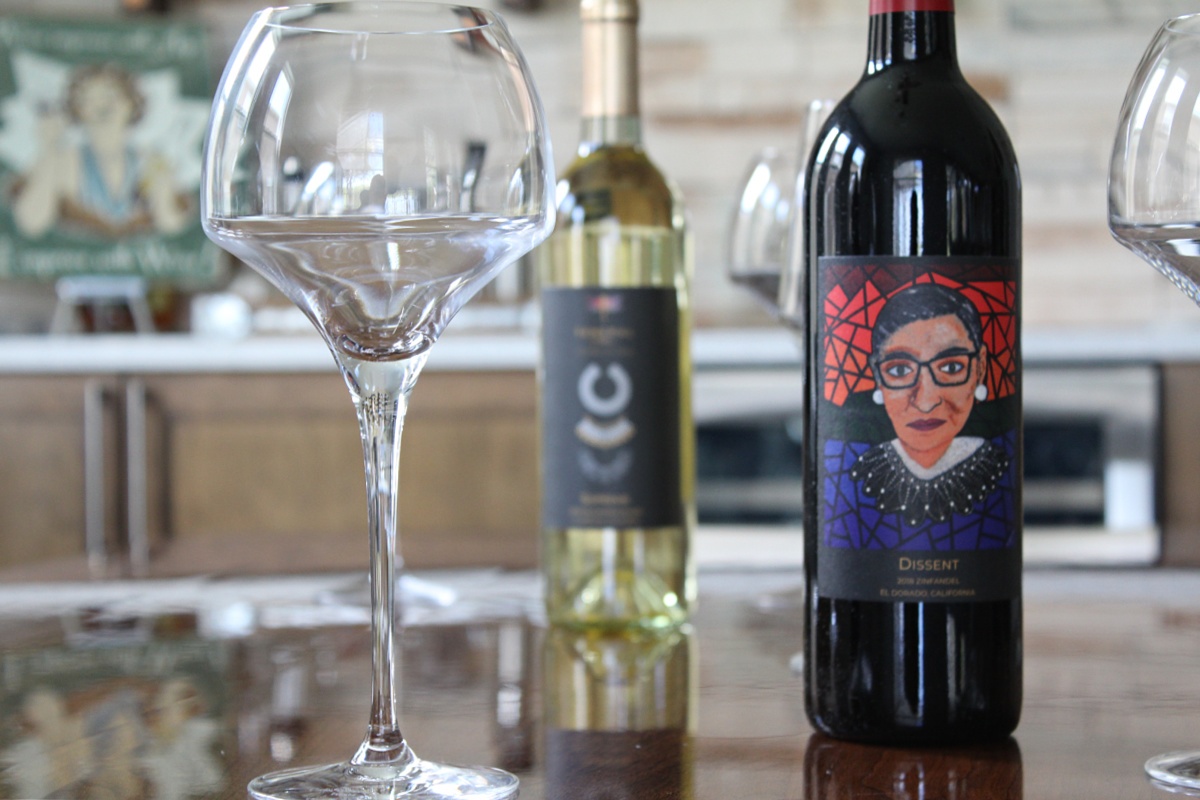 Learn more about Teneral Cellars by following Teneral Cellars on Facebook, Twitter, and Instagram. In a traditionally white, male-dominated industry, Teneral Cellars is proud to create opportunity and inclusion for all womxn. Purchase with a purpose.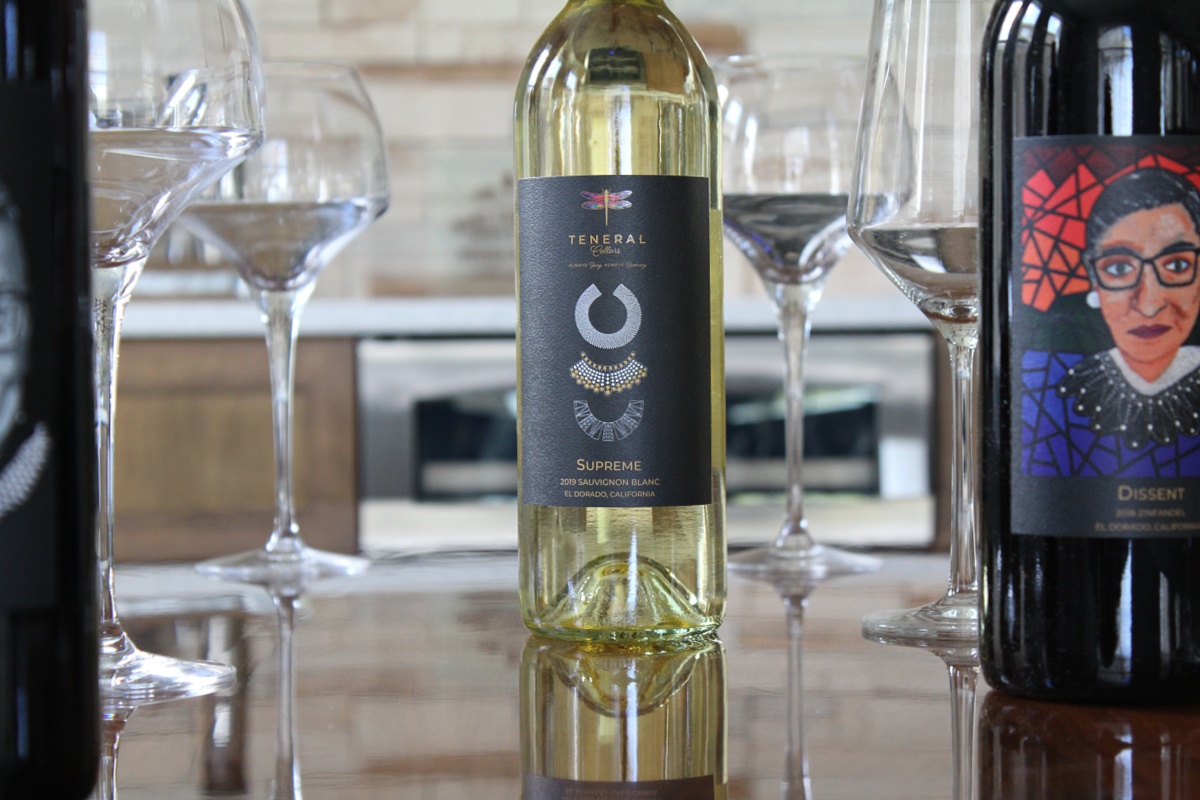 Have you ever hosted a wine and cheese tasting party? What is one of your tips for a successful cheese and wine pairing party?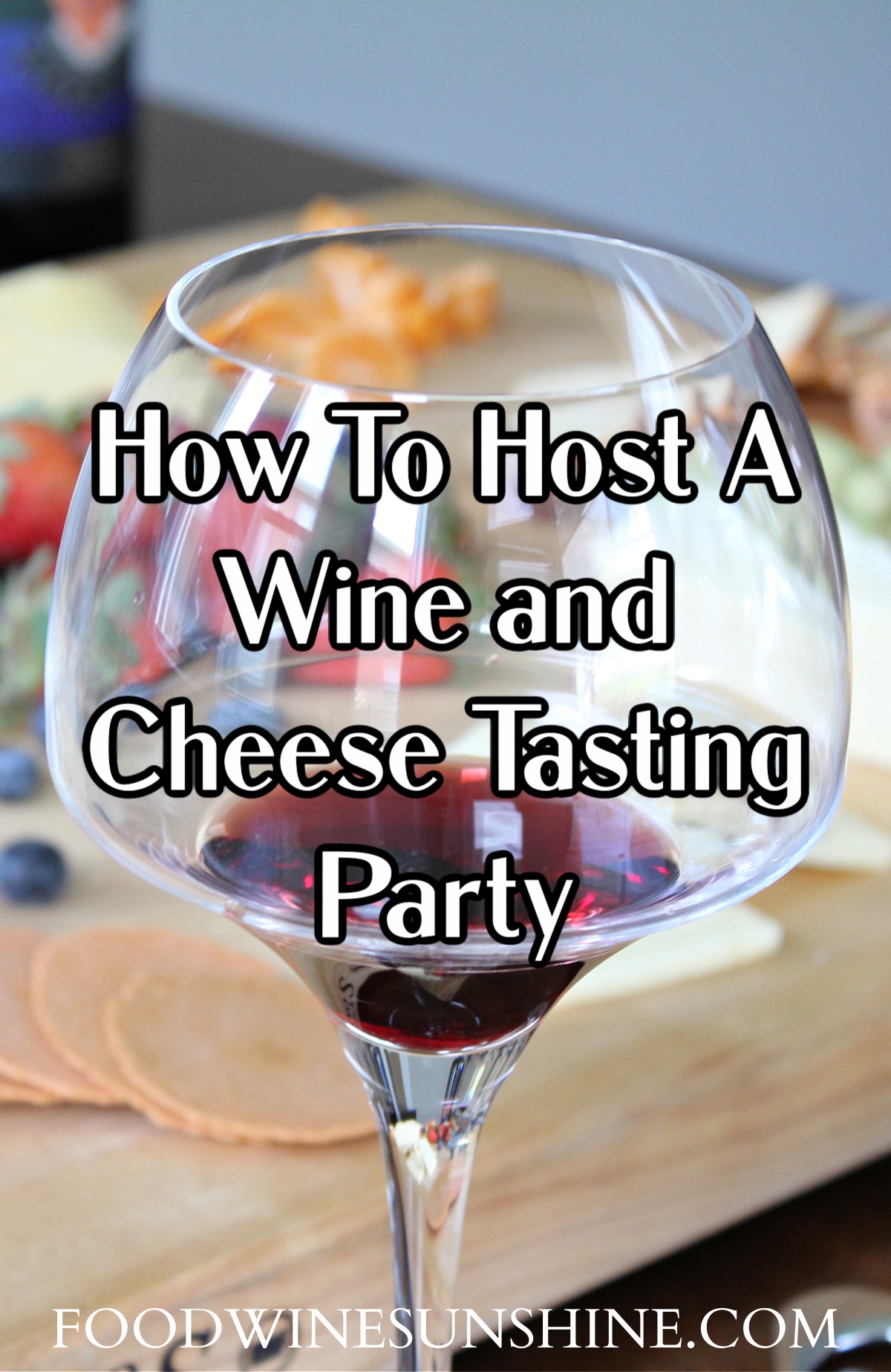 Be sure to check out Food Wine Sunshine on Facebook, Twitter, Pinterest, and Instagram for more wine tips, cocktails, healthy recipes, and fun things to do.