(Last Updated On: March 23, 2021)
There are so many Things To Do At Disney's Blizzard Beach Water Park! From water slides, to lazy rivers, to eating, drinking and just having fun, Blizzard Beach has something for everyone in the family to enjoy!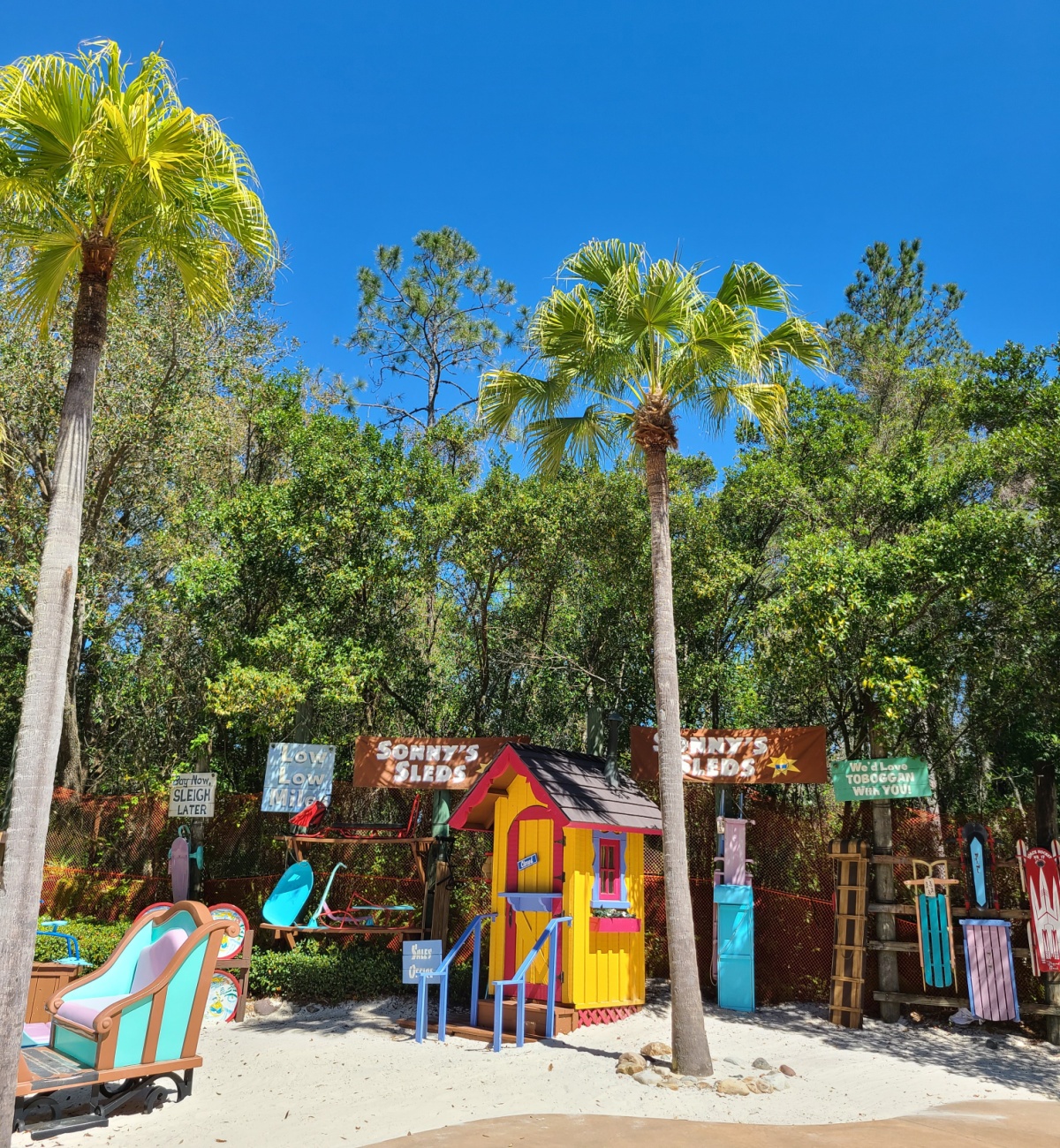 Things To Do At Disney's Blizzard Beach Water Park
Disney's Blizzard Beach is open and ready for you and your family to enjoy some fun in the snow….I mean sun 😉 If you aren't headed to one of Disney theme parks or relaxing at your Disney hotel, you will definitely want to spend some time at Disney's Water Parks.
Disney's Blizzard Beach is known for its immersive theming, from the moment you walk in, you will feel like you are at a snow lodge, but in Florida! As the story goes, a legendary snowstorm in Florida prompted local opportunists to build a ski resort. When Florida's climate returned to mild temperatures and the snow began to melt, Blizzard Beach was born. Did you know that Blizzard Beach is home to the first ski lift in Florida?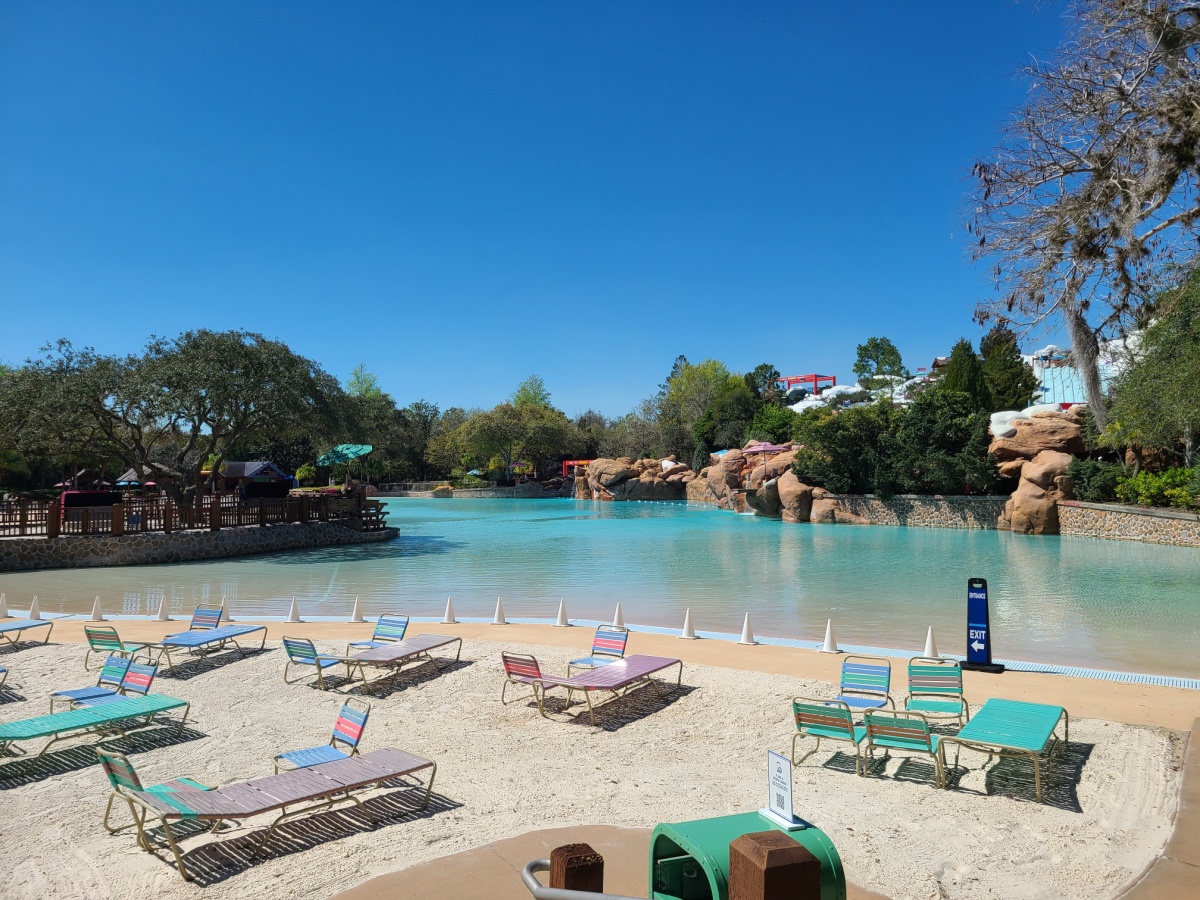 Magic All Year Round
Florida's sunny weather makes Disney's Blizzard Beach an ideal spot for vacationers and Florida residents to escape this spring, summer and beyond. It's easy to spend a full day relaxing and enjoying all the attractions at Blizzard Beach. Personally, one of those beach chairs in the sand is one of my favorite spots, while I would guess the kids would spend most of their day on one of the many water slides.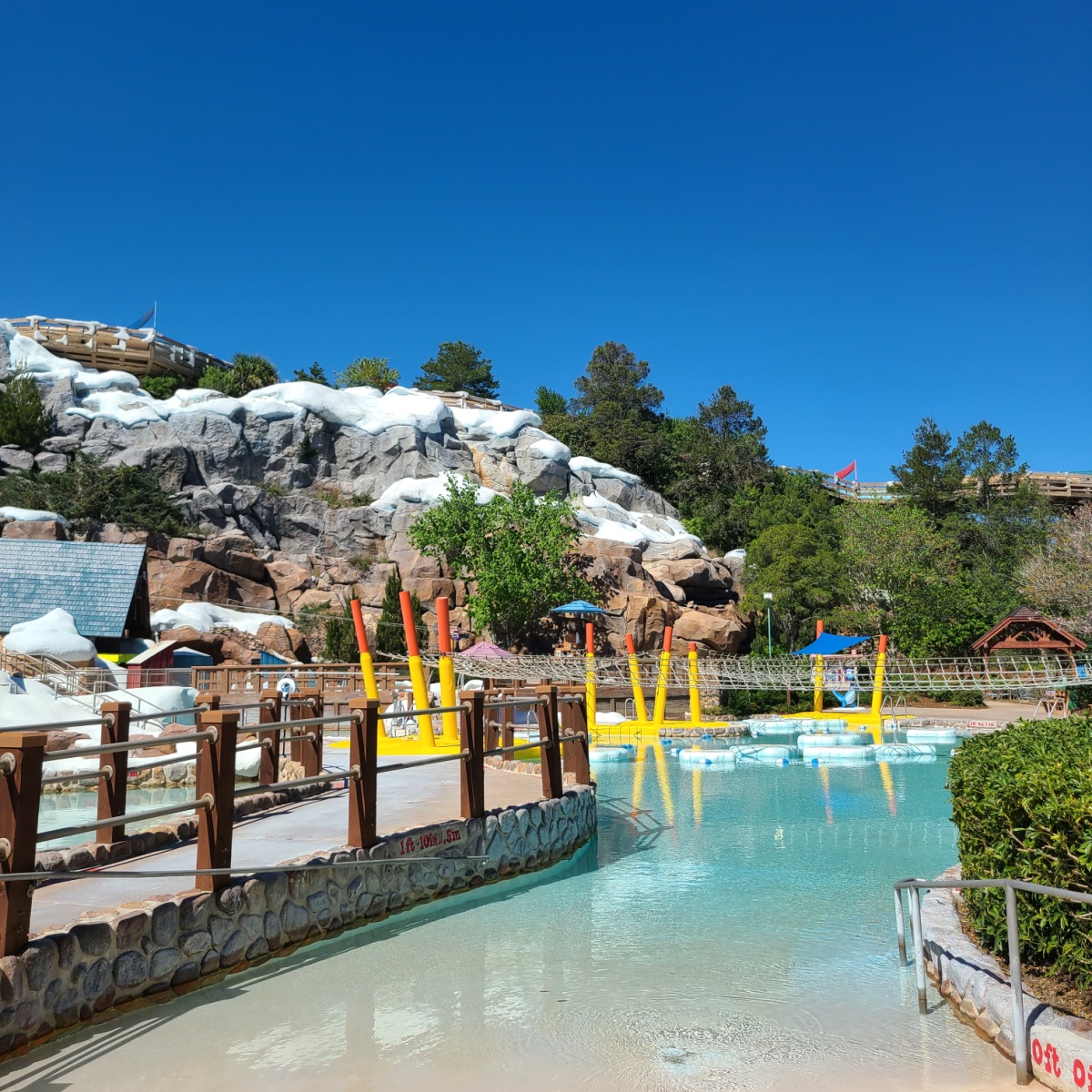 Fun for the Whole Family
From specialized areas just for the littles, to Summit Plummet, Disney's Blizzard Beach offers thrilling attractions and relaxation for all ages with unique spaces for every member of the family to enjoy.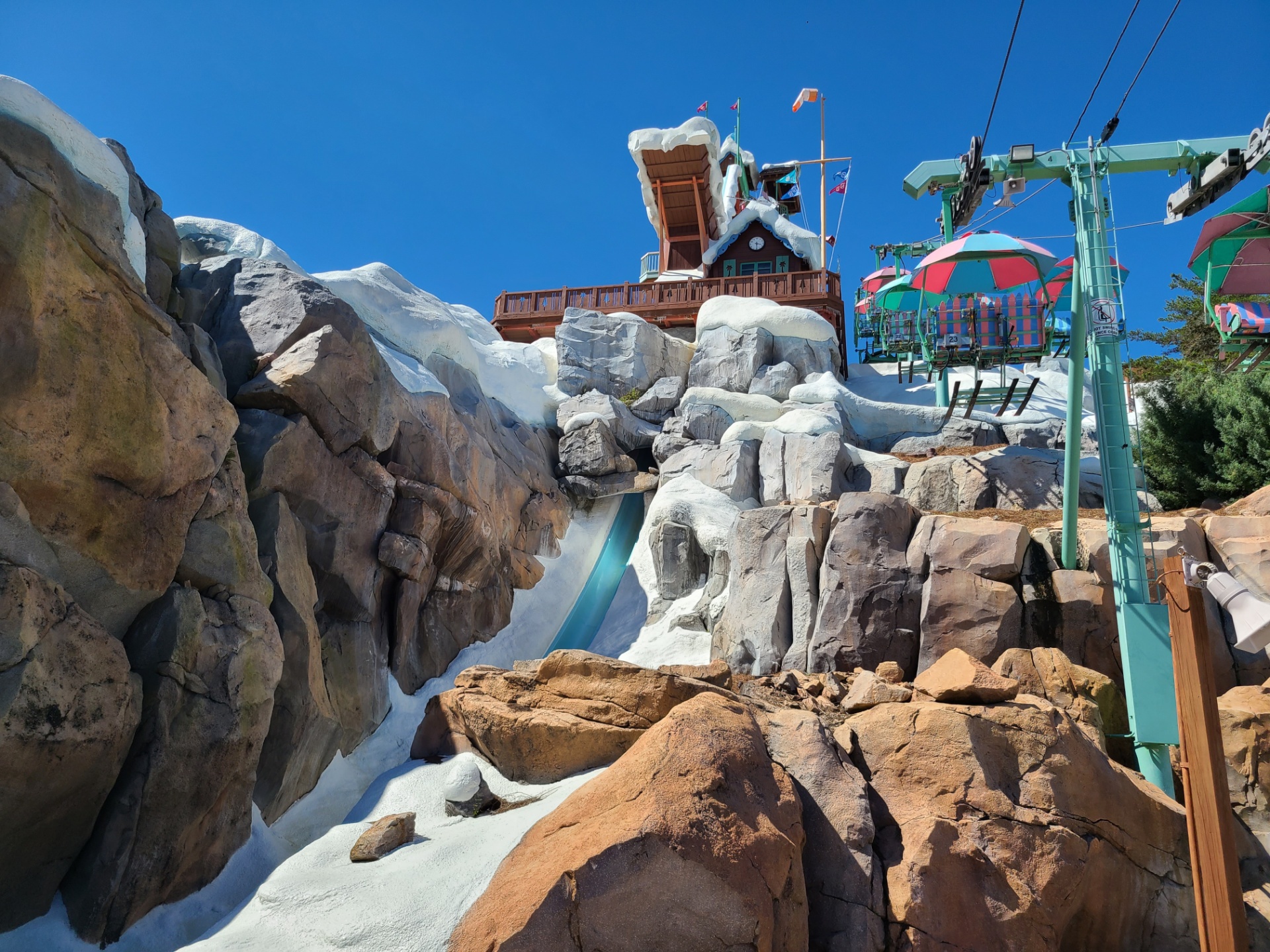 Attractions
Summit Plummet is a 120-foot-tall waterslide with a near-vertical drop. YES! Oh, this one will definitely get your heart pumping! Disney enthusiasts can accelerate up to 65 mph on the slide, making it one of the fastest attractions at Walt Disney World. By comparison, Epcot's Test Track reaches an average top speed of 64.9 mph.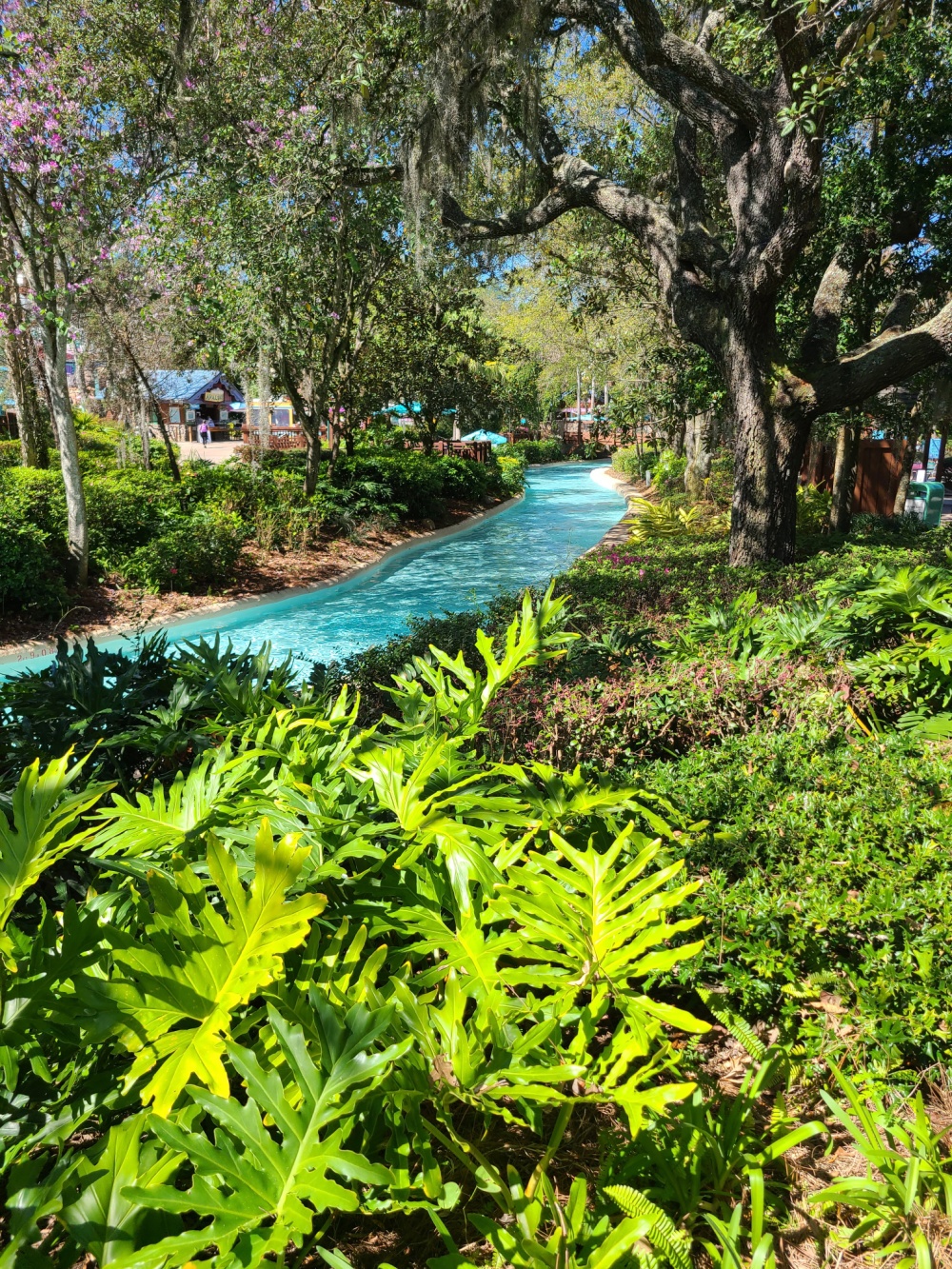 Spanning 3,000 feet, Cross Country Creek ranks among the longest lazy rivers in the United States. It takes between 20 and 30 minutes to complete one journey around Cross Country Creek– depending of course on how lazy you want to be!
At 1,400 feet, Teamboat Springs is one of the world's longest family whitewater raft rides.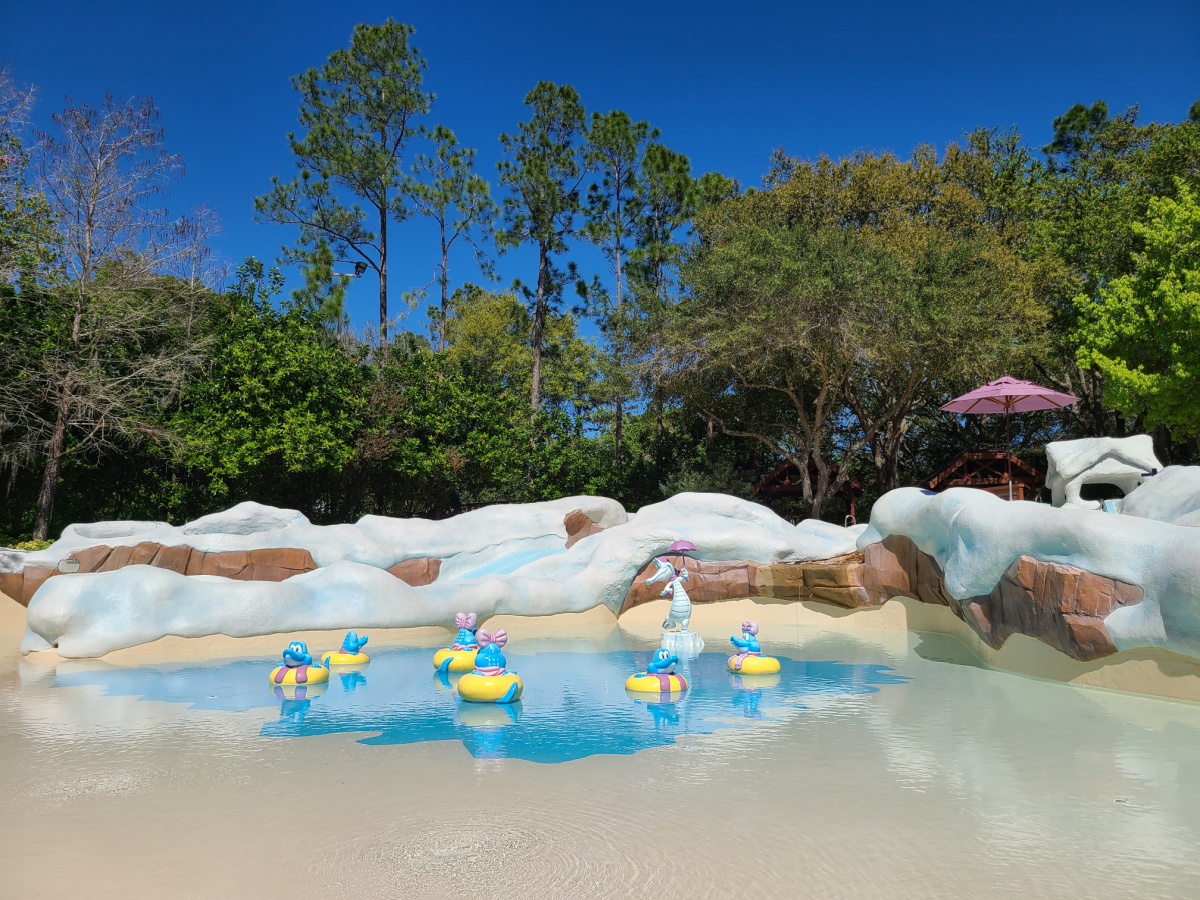 Family Offerings
Tike's Peak features miniature slides, snow chutes and an inner-tube ride for preschoolers under 48 inches tall. Tike's Peak also features plenty of lounge areas for families.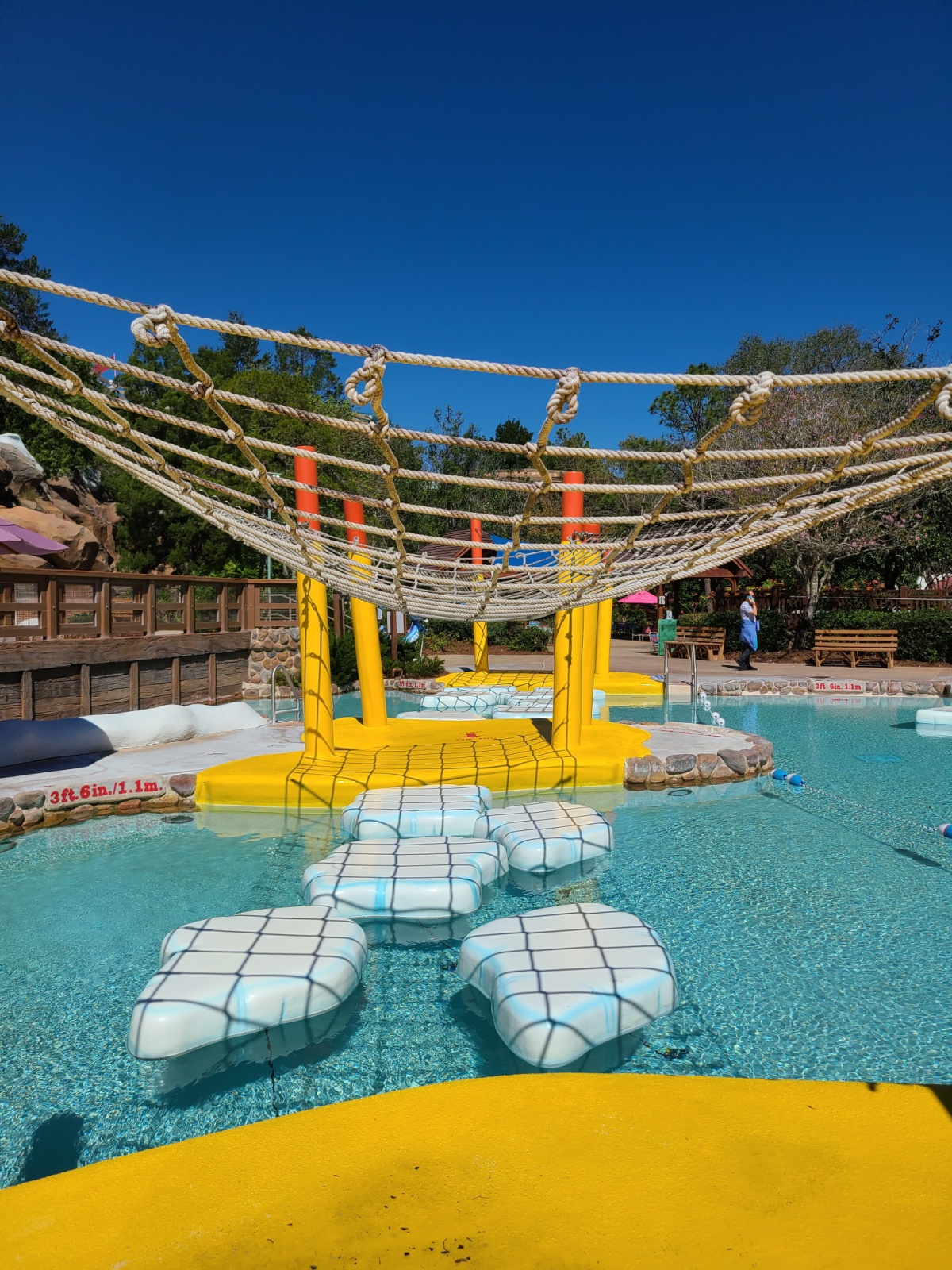 Ski Patrol Training Camp was designed with older kids and tweens in mind. It features an obstacle course, zip line, body slides and inner-tube ride.
Food and Beverage
There's no need to pack a lunch at Disney's Blizzard Beach! From the plant-based Bratwurst Sandwich and White Cap Flatbread to the Shrimp Louie Lettuce Wrap and Sand Pail Sundae, Blizzard Beach offers a variety of savory and sweet menu items. To compliment Blizzard Beach's food offerings, guests can choose from a curated menu of refreshing beverages including milkshakes, draft beers, ciders, cocktails, mocktails and soft drinks.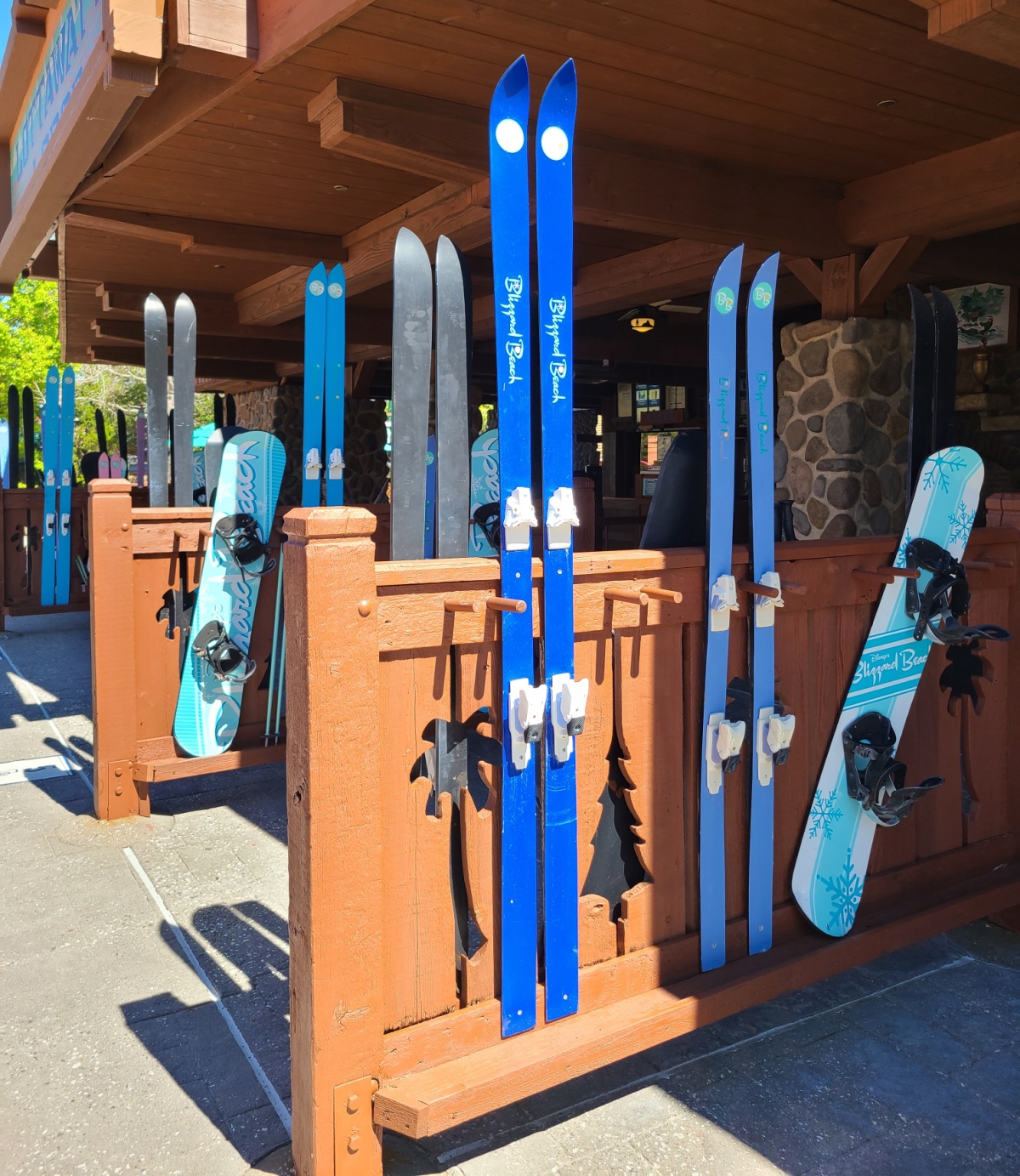 Dining Locations
Disney's Blizzard Beach is home to seven food and beverage locations including Lottawatta Lodge, Arctic Expeditions, AvaLunch, Cooling Hut, IC Expeditions, Warming Hut and Polar Pub.
Lottawatta Lodge – As the largest dining location at Disney's Blizzard Beach, Lottawatta Lodge's menu features specialty burgers, salads, plant-based meals, adult beverages and sweet treats.
Artic Expeditions – Newly-reimagined for the park's reopening, Artic Expeditions serves draft beers, frozen cocktails and grab-and-go snack foods.
AvaLunch – Located near the base of Mt. Gushmore, Avalunch features a menu with draft beers, fully-loaded hot dogs and nachos.
Cooling Hut – Guests will find an assortment of draft beers, hard ciders, sweet treats and savory snacks at the Cooling Hut.
Warming Hut – The Warming Hut menu features wraps, snacks sandwiches, "Brrr"erverges and sweet treats- including Pineapple Dole Whip.
IC Expeditions – Home to the iconic Sand Pail Sundae, IC Expeditions offers a variety of refreshing desserts.
Polar Pub –Polar Pub is a full-service beach bar that offers specialty cocktails inspired by the park's unique theming.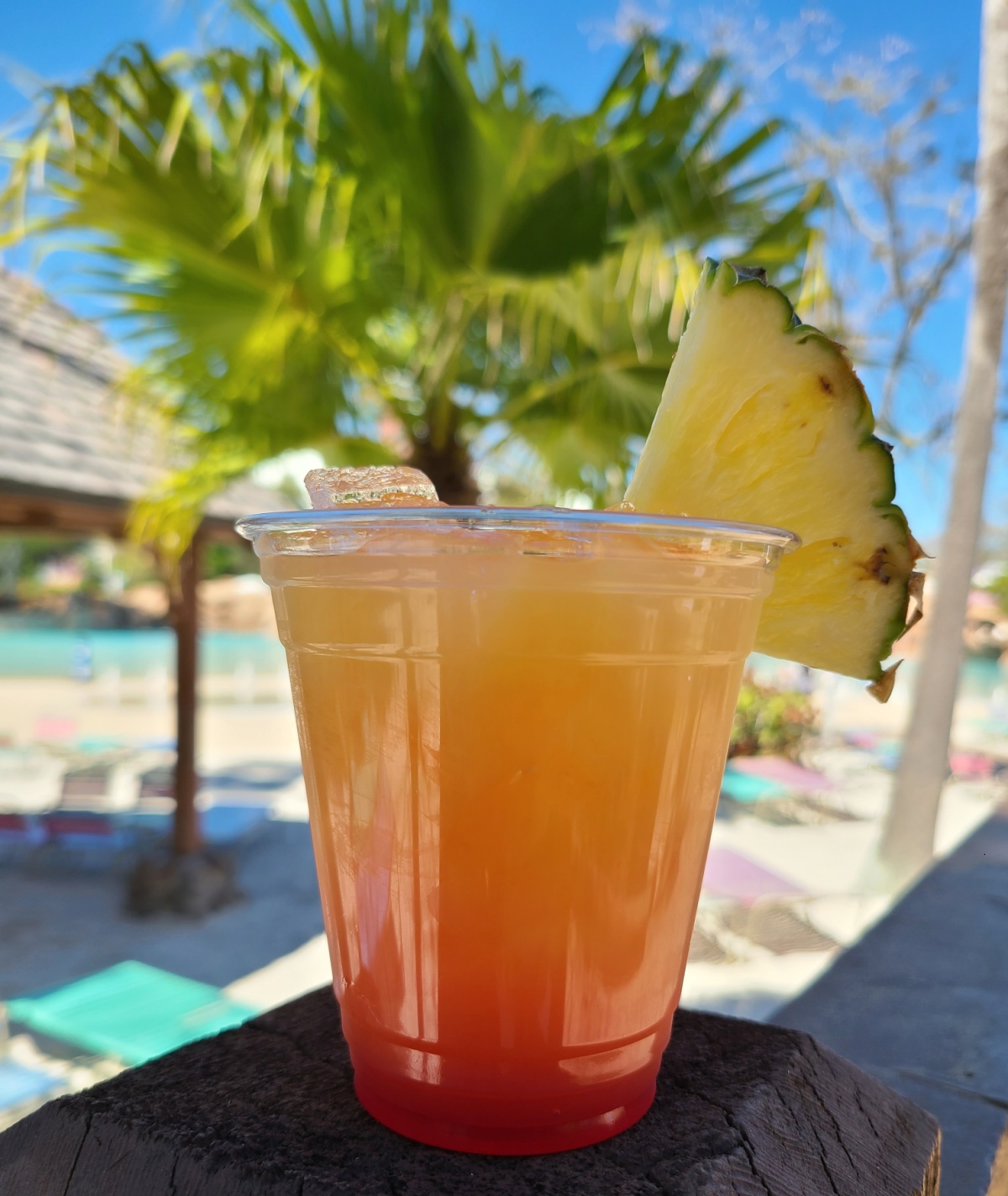 Guests can enjoy many of their favorite Disney snacks at Disney's Blizzard Beach including classic churros, Pineapple Dole Whip, Mickey Premium Ice Cream Bars and Ice Cream Sandwiches.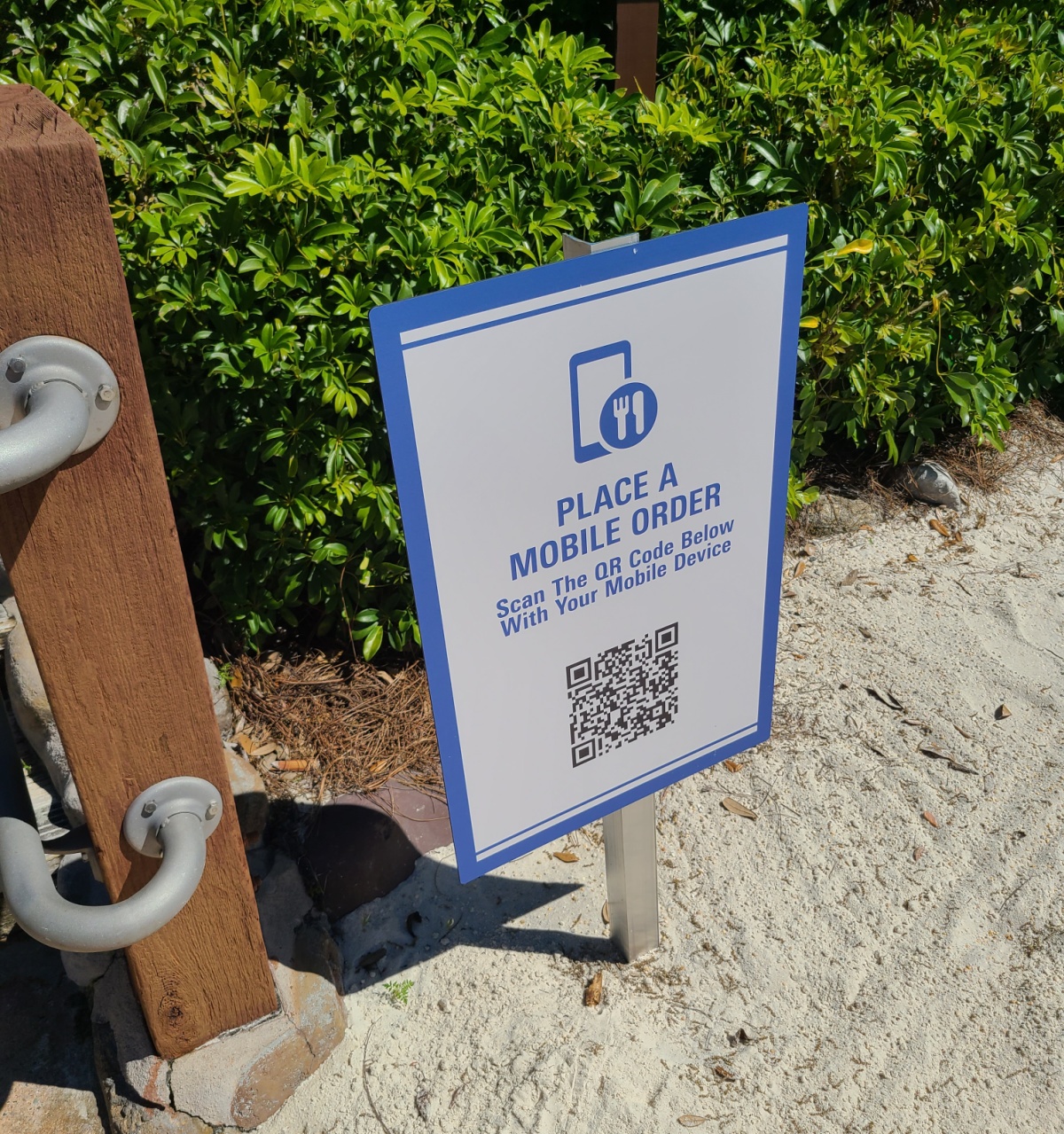 Mobile Ordering
Beginning in March, mobile food ordering will expand to all three dining locations at Disney's Blizzard Beach water park: Lottawata Lodge, AvaLunch and Warming Hut. The mobile order service available in the My Disney Experience app has transformed the dining experience at Walt Disney World Resort, making it more convenient for you to order, pay for and pick up their food when it's ready – right from your fingertips.
Polar Patios – A Deluxe Disney Water Parks Experience
The Polar Patios at Disney's Blizzard Beach are ideal for guests seeking a deluxe water parks experience or for families that want to have a private space. Polar Patio rentals also include unlimited towels, a refillable drink mug, fruit-infused water, a universal phone charger, a locker and comfortable seating for 10 guests. Guests who rent a Polar Patio can order from exclusive menu and will be served by their patio attendant.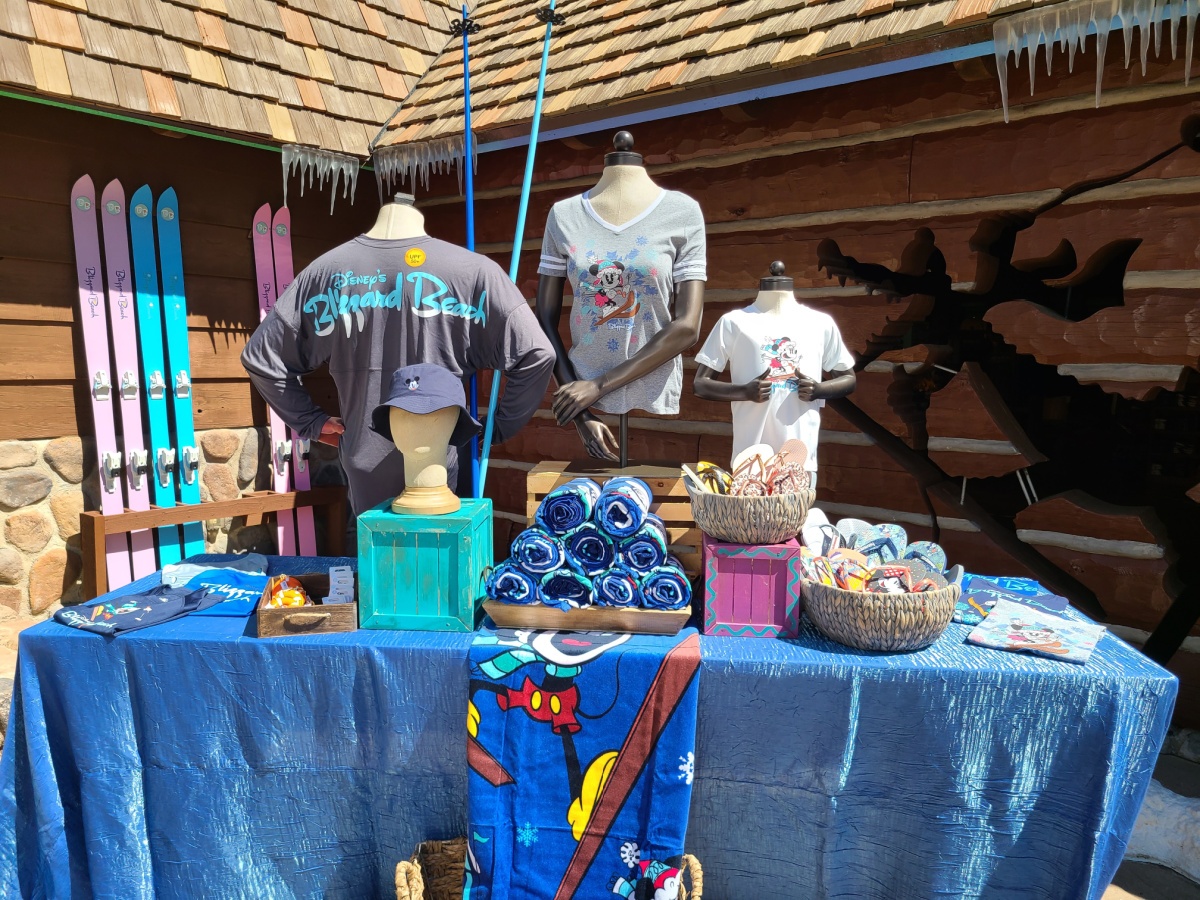 Merchandise
From towels and swimwear to sunblock and sunglasses, Beach Haus is a one-stop shop for all the fun in the sun essentials water park Guests need for their day at Disney's Blizzard Beach.
Sand Breakers is Disney's Blizzard Beach's own one-stop-shop for Havianas footwear.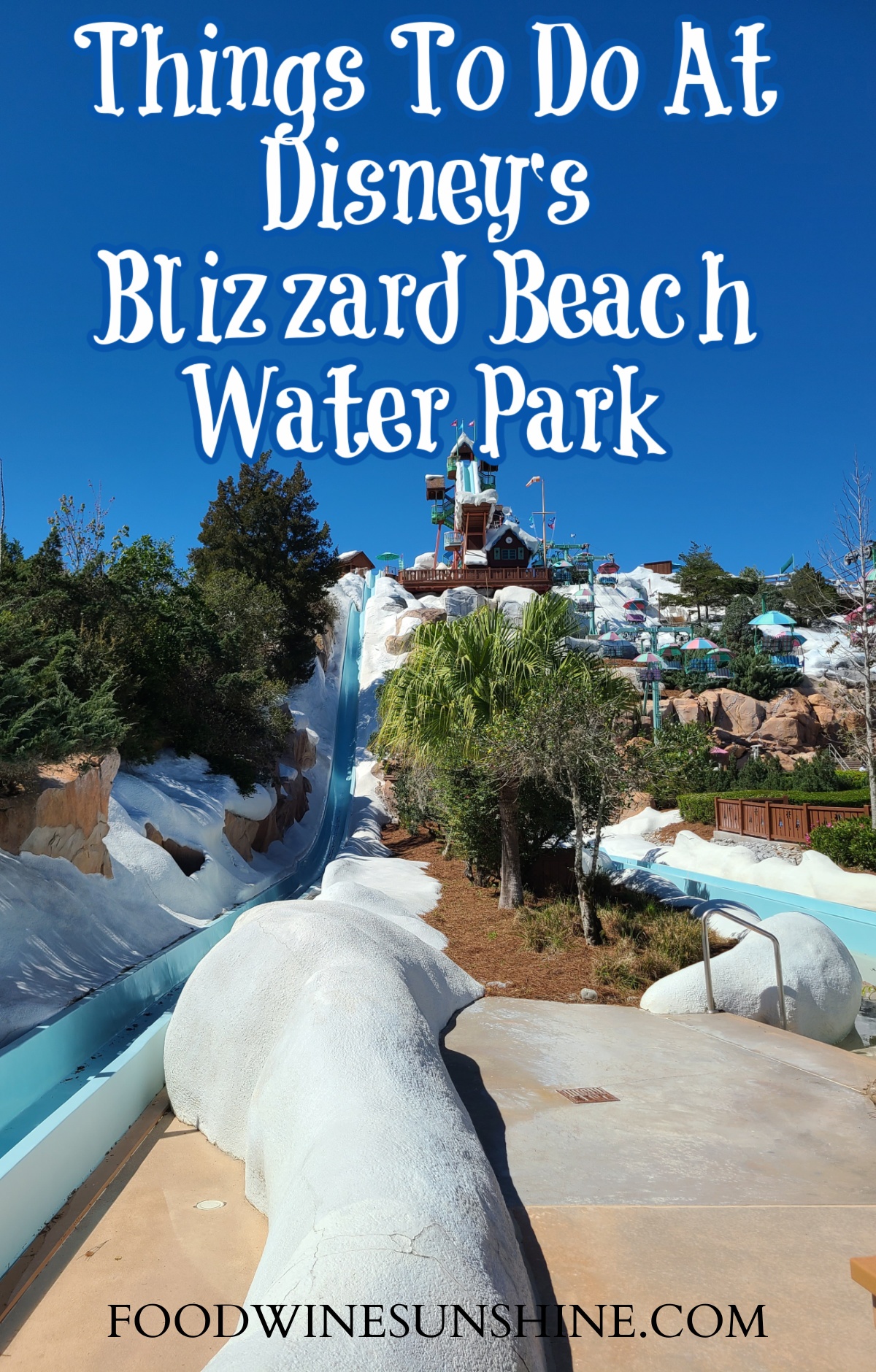 Have you been to Disney's Blizzard Beach? What is one of your favorite things to do at Disney's Water Parks?
Be sure to follow me on Facebook, Twitter, Pinterest, and Instagram for more things to do in Florida, healthy recipes, and more.