(Last Updated On: May 10, 2021)
Florida peaches are in season and that means it's time to try some of the best peach recipes out there! From salads to drinks to desserts, your next favorite peach recipe is here. Thank you to Ron O' Connor for some of the perfectly peach pictures.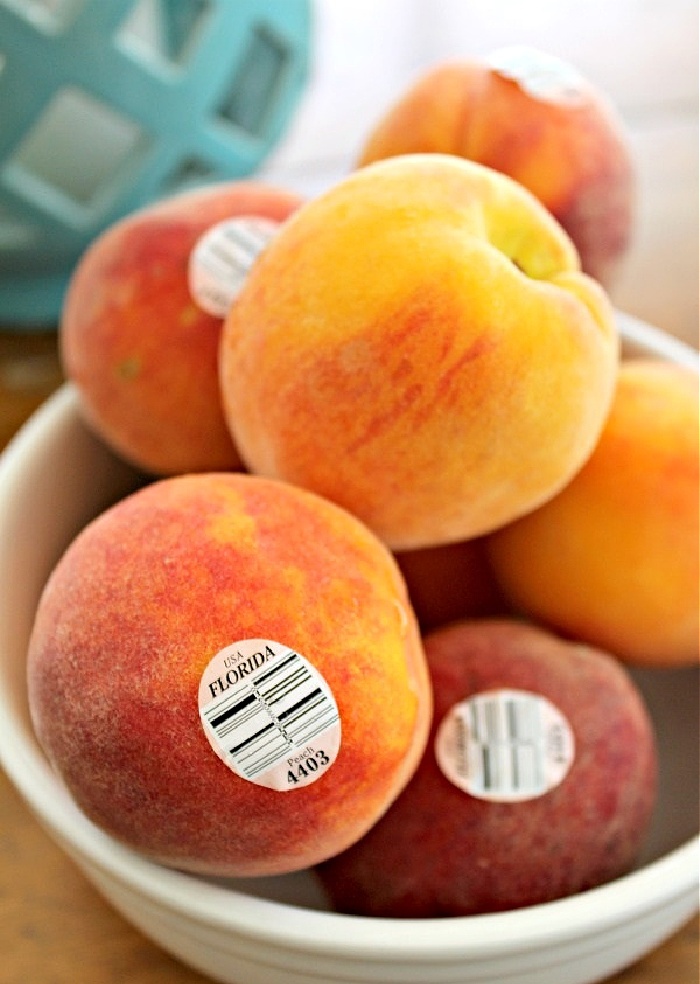 Best Peach Recipes To Make This Peach Season
Well everyone, it is here, Florida PEACH SEASON! Florida peaches are fresh, juicy, flavorful, and one of my favorite fruits. There is something about peaches, that when they are just right this little juicy fruit can add tremendous flavor to smoothies, dishes, and salads. Florida Peach season is the end of March through May. It is a short season, so be sure to stock up and be sure to make some of the best peach recipes.
I love experimenting with peaches in new recipes all the time. Not only do I enjoy peaches alone, I enjoy cooking with them. If you know me, you know that I love cooking with fruits and vegetables that provide extra nutrition to our diet. I especially love using in-season Florida fruit and vegetables.
I have compiled some of the best peach recipes and included some awesome healthy benefits of peaches to help you feel great about what you are eating.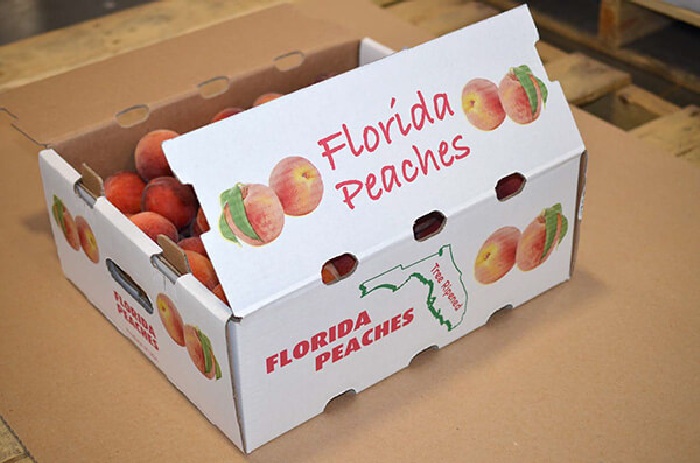 Health Benefits of Peaches
One of my favorite health benefits of peaches are that they are loaded in Vitamins A & C which can help improve skin and vision health. Vitamin C is also great for our immunity and in helping fight off some of the common colds and flu.
Another health benefit of eating peaches is that they are loaded with fiber which helps aid in digestion and fight off some types of cancers in the body such as colon cancer. Fiber rich foods can also help you feel fuller for longer, which can help in weight management.
Peaches are also great at helping in lower cholesterol which can help prevent heart disease in the future. They are high in beta carotene which can help lower the cholesterol in the bloodstream.
Another one of my favorite health benefits of peaches are that they are high in antioxidants. Antioxidants help to protect the healthy cells in our bodies. This is great because it may help protect us against a variety of diseases in the future!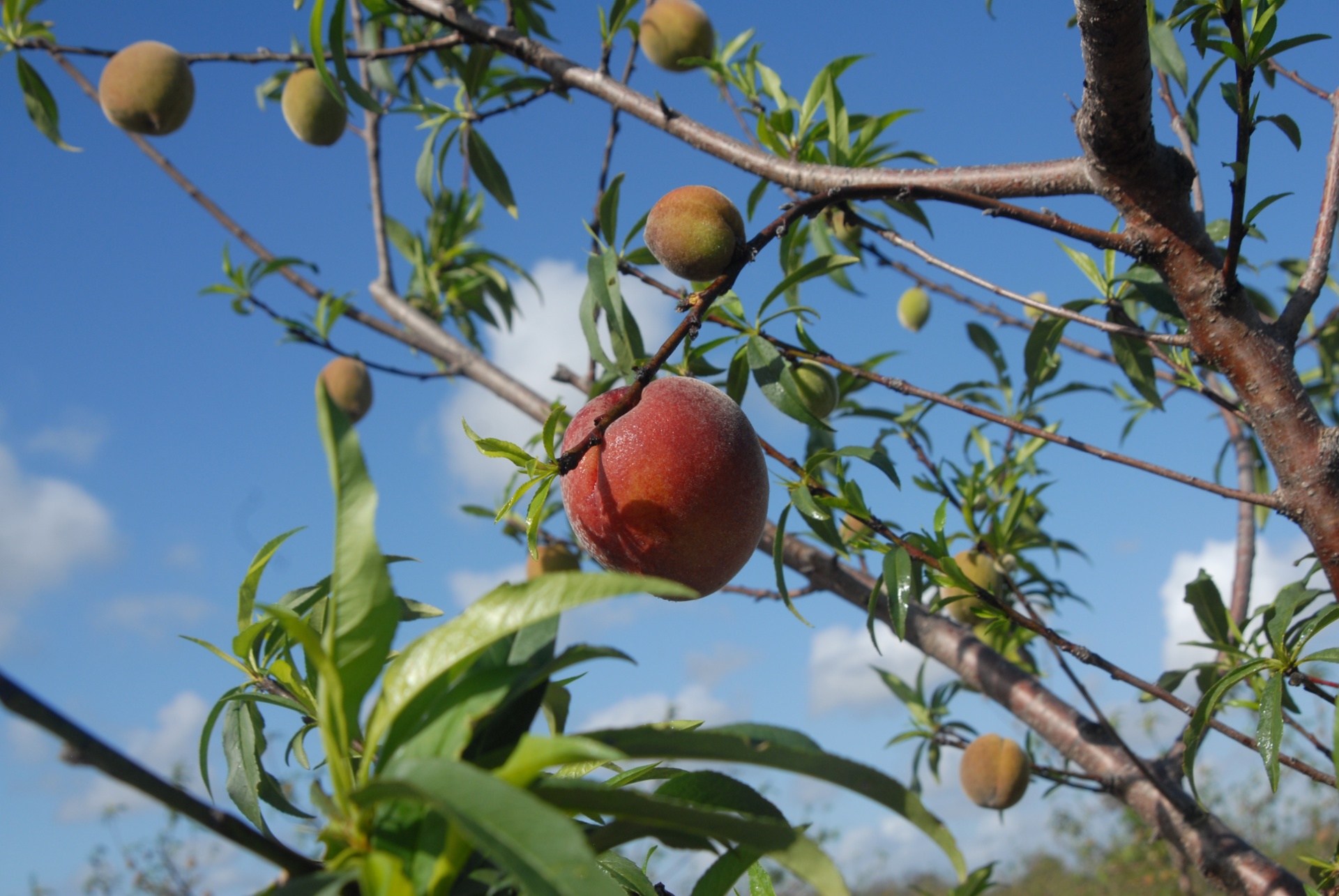 The Best Peach Recipes

Now onto some of my favorite recipes using these awesome juicy Florida peaches! From easy dressings to sweet treats, make sure to add peaches to some of your dishes this peach season.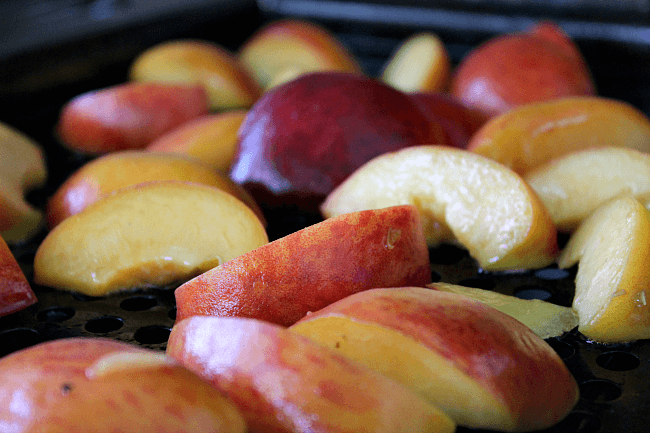 Ways To Cook Peaches
How To Grill Peaches – And Why You Should
Grilling peaches helps bring out the natural sweetness in them. Grilling peaches is easy and it's definitely you should try…and soon.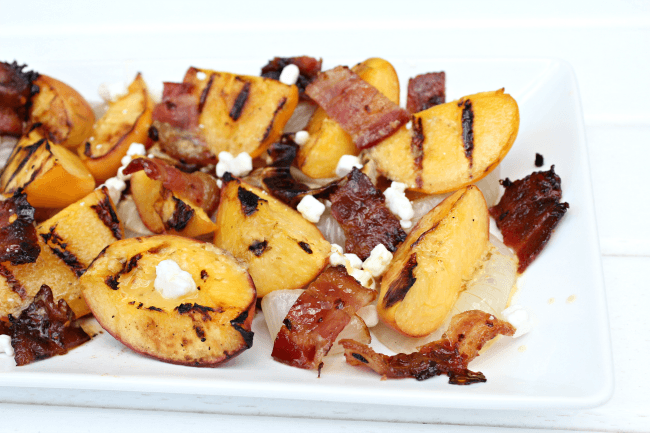 Peach Salads
Sweet & Salty Grilled Peach Salad with Bacon
With just a few ingredients you can have a bright, colorful, and tasty new side dish at all of your Summer gatherings!
Homemade Fresh Mint & Peach Vinaigrette Dressing
Ready for a refreshing dressing to add your salads this Summer? Try this easy vinaigrette as a dressing or even as a marinade for some of your grilled meats!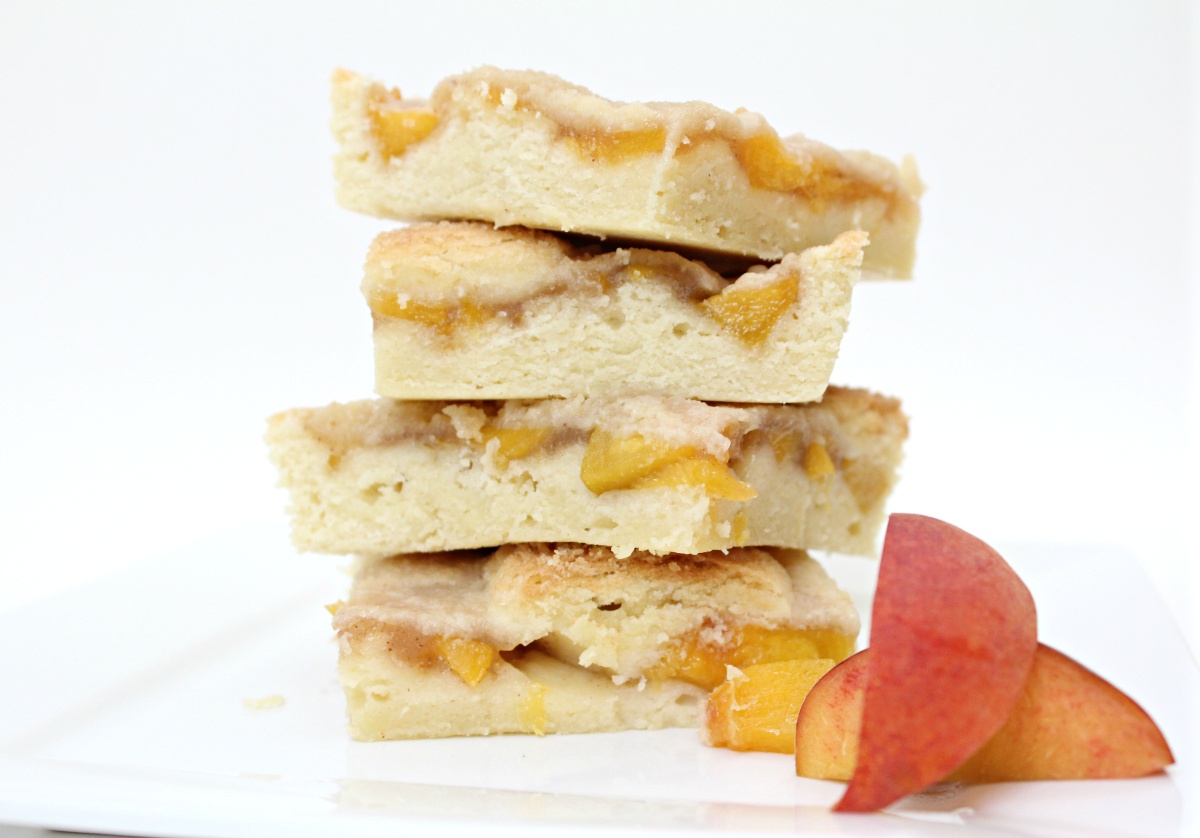 Peach Desserts
This peach pie filling is perfect for the perfect peach pie, over ice cream, on yogurt or with just with a spoon.
Sugar cookies meet pie in these easy Peach Pie Bars. Perfect all Summer long to take to gatherings or as a sweet treat throughout the day!
Oven Roasted Peach with Red Wine Reduction
This beautiful dessert is ready in just 20 minutes. You will roast fresh peaches with thyme, sugar and red wine to create a decadent dessert. Eat them alone or on top of ice cream for the ultimate treat.
Snacks & Sides Made With Peaches
The perfect side dish to all things BBQ. Or just when you want something a little sweet and a little spicy to go with dinner. This Peach Jalapeno Cornbread is easy to make, prepped in just 5 minutes, and ready to enjoy in about 25 total.
I am a huge fan of snacking throughout the day and chips and salsa is a nice healthy alternative over some other snacking options. This fresh salsa comes together with just a few ingredients for a little sweet and heat style salsa right at home.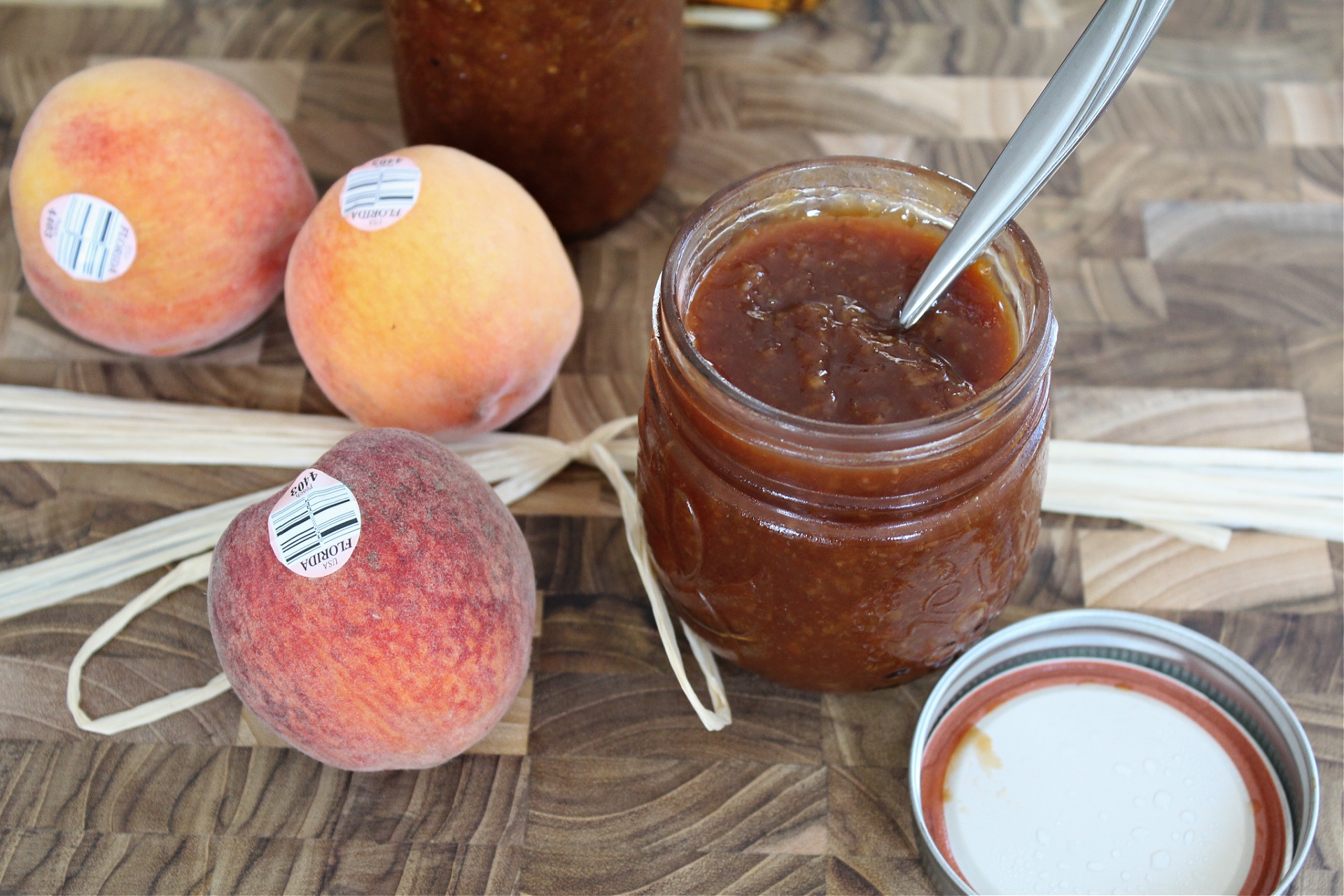 Peach Sauces
Oh yes, you read that right. And it's just as delicious as it sounds. This homemade BBQ sauce is easy to make and it loaded with sweet and smoky flavors, making it the perfect addition to all things BBQ.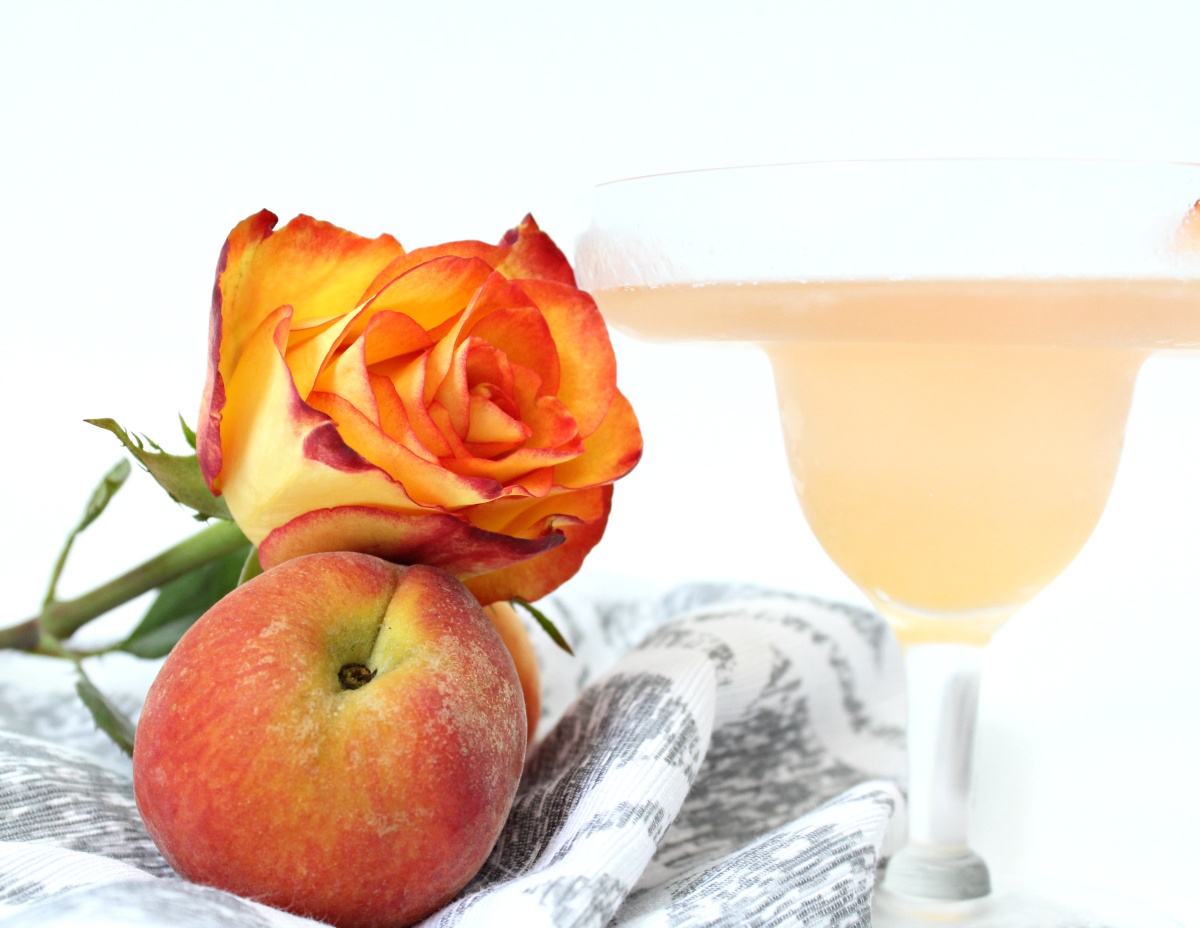 Peach Drinks
Well, you all know that I love a good cocktail and this Just Peachy Martini will leave you feeling…just peachy.
Sparkling Peachade Vodka Cocktail
This vodka cocktail is refreshing and absolutely perfect for sipping on poolside this summer. Plus, it's easy to make. Cheers!
Yes, I even add peaches to my smoothies! This peach smoothie is a great way to start your day and super flavorful.
The natural sweetness of peaches paired with the refreshing qualities of cucumber make this an excellent smoothie to add to your meal plan.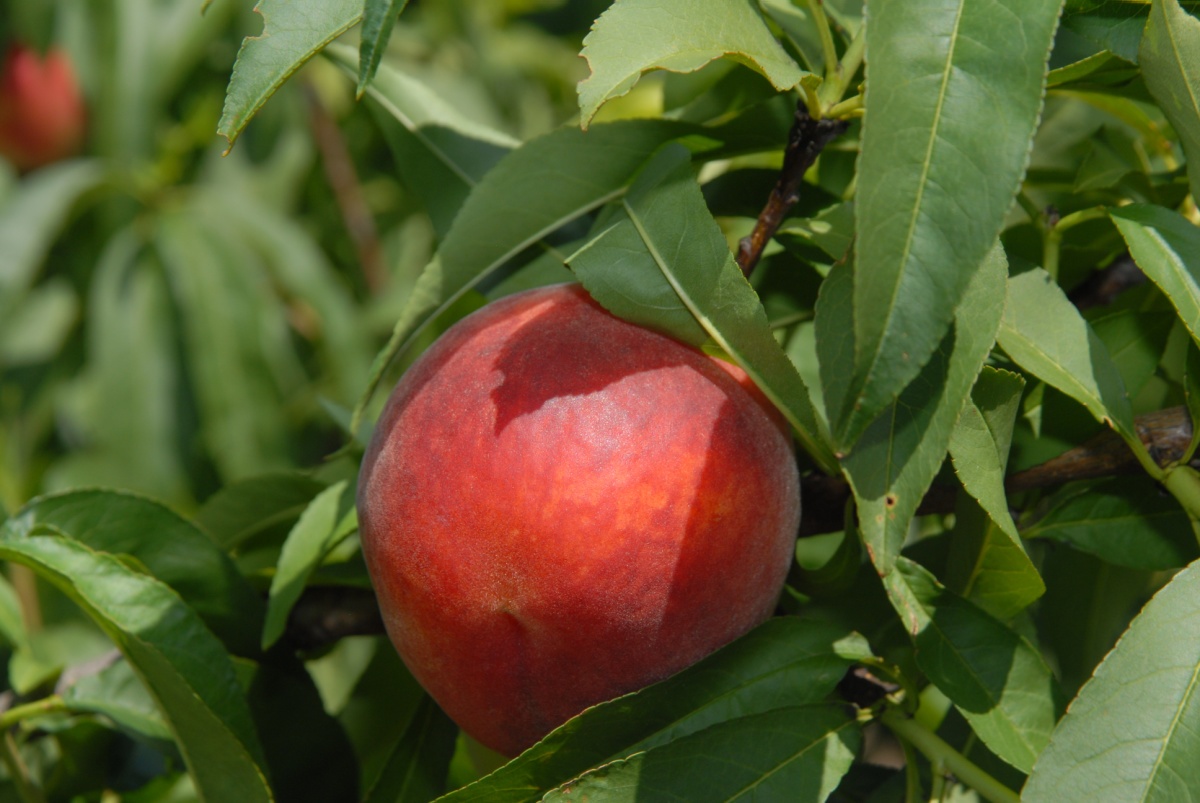 Looking for more delicious recipes using in season Florida produce?
What is one of your favorite peach recipes?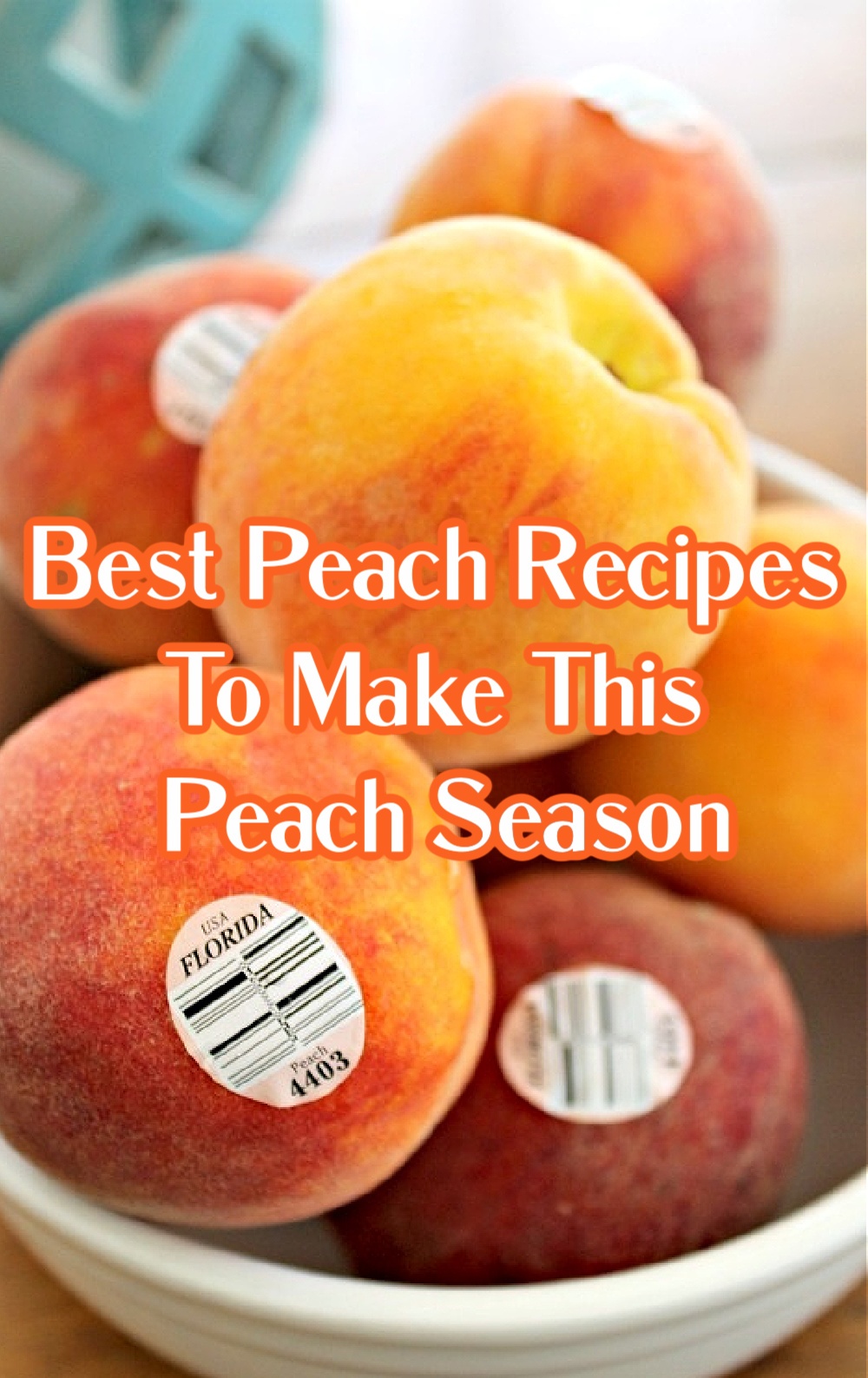 You can follow Florida Peaches on Facebook and Instagram for more sweet treats and recipes. Be sure to pick up some Florida peaches the next time you are at your favorite grocer. I found Florida Peaches at my local Walmart, but you will also find them at Winn-Dixie and Publix. If you don't see them at your local store, be sure to ask the produce manager when they expect their next shipment. Florida peaches are available late-March through May.
Be sure follow me on Facebook, Twitter, Pinterest and Instagram for more delicious recipes, things to do and more.