(Last Updated On: March 29, 2021)
This fresh peach martini is easy to make and is the perfect accompaniment to a warm summer day. Or any day really! Light, refreshing and absolutely delicious. Cheers! I am a proud CK Mondavi and Family Ambassador, while this post is sponsored, all opinions and the recipe are my own.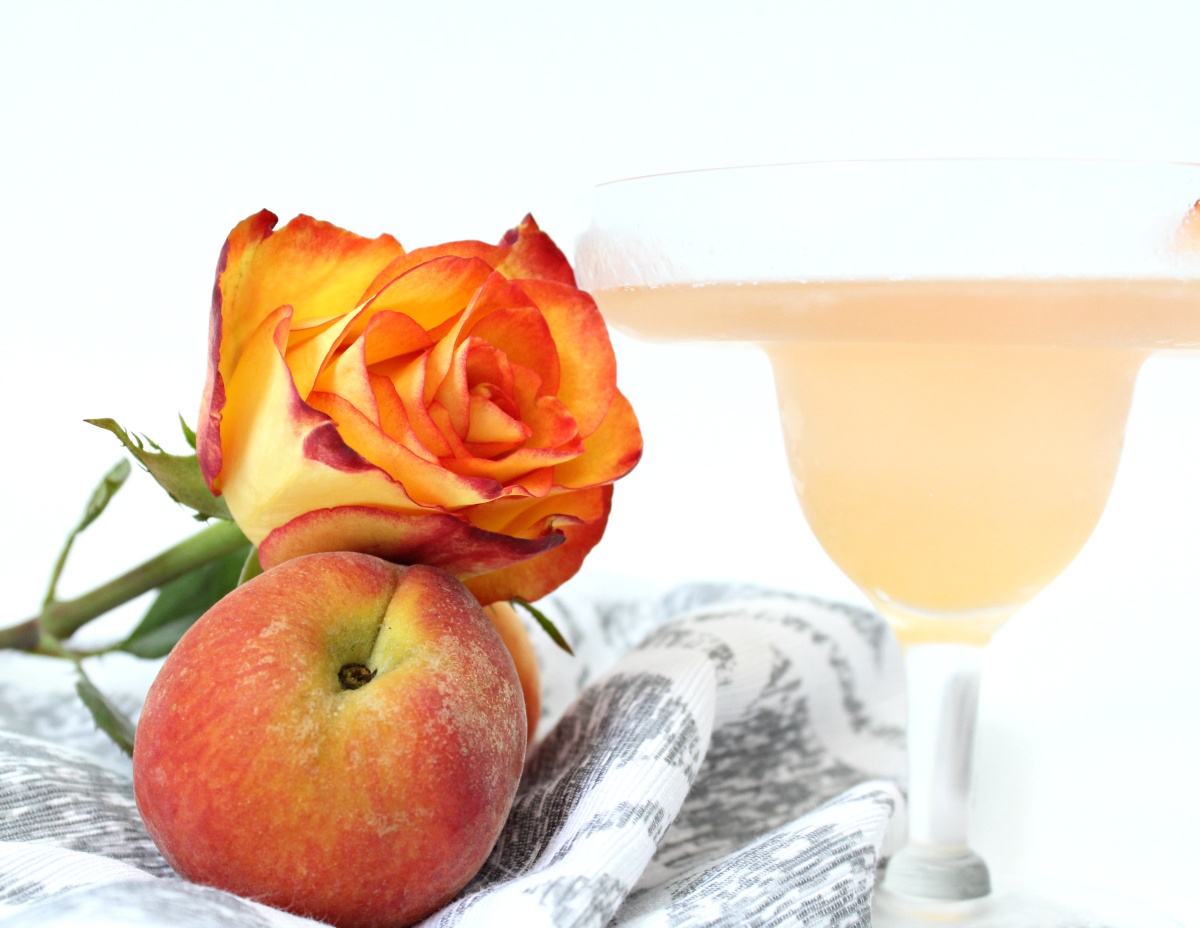 Just Peachy Martini
So, who else could use a cocktail? You all know that I love creating fun cocktails for us to enjoy at home and this new martini recipe is absolutely delicious. In fact, you could easily double this easy martini recipe, add in some ice and make it into your next favorite summer cocktail.
I used fresh peach juice to make this martini. I love peaches, they are juicy and sweet making them the perfect accompaniment to the new CK Mondavi and Family Spritzed Rosé Moscato. While the seasonal Spritzed Rosé Moscato is incredible all on it's own, the light and fresh flavors make it perfect for adding to your cocktails and martinis. In fact, when I was on a Zoom call with the CK Mondavi and Family team a few weeks ago I asked "What do you feel the new Spritzed Rosé Moscato will pair well with?" and Riana Mondavi answered "A wine glass." And I just so happen to agree with her! The CK Mondavi and Family Spritzed Rosé Moscato is fun to drink and is perfect for those warm summer days, but be sure to try it in my Just Peachy Martini too 😉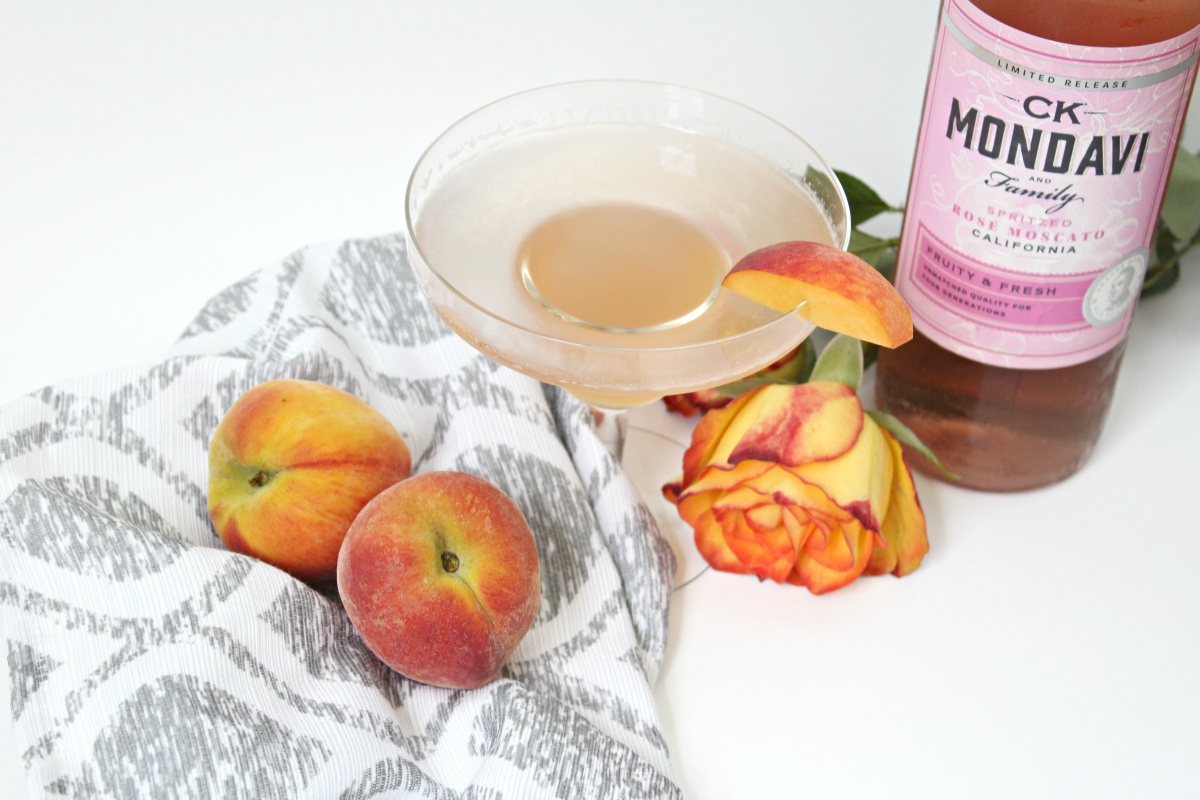 Normally I am not a moscato fan, I do tend to find them a bit too sweet and sometimes they can be almost "syrup-like" so I wasn't overly sure what I was going to think about the new Spritzed Rosé Moscato. But I love a good Rosé and I love a good Spritzer, so I definitely did the wine tasting with an open mind. Plus, the label is too cool! You see how it's pink right now? Well, you when buy the CK Mondavi and Family Spritzed Rosé Moscato, the label is actually white. When you pop it into your refrigerator, the label will turn that beautiful rose color when it's reached the perfect chilled temperature for you to open and enjoy it. Seriously, how fun is that?! CK Mondavi and Family has always made everyday wines for everyday people, think of the wines as wines you don't have to "think" about. There is no guesswork as to what the wines will taste like or what you should pair them with because the CK Mondavi Family put everything that you need to know right on the label. You will find tasting notes and now with the Spritzed Rosé Moscato, you will know exactly when it's the right temperature to drink. No guesswork. Just open, sip and enjoy.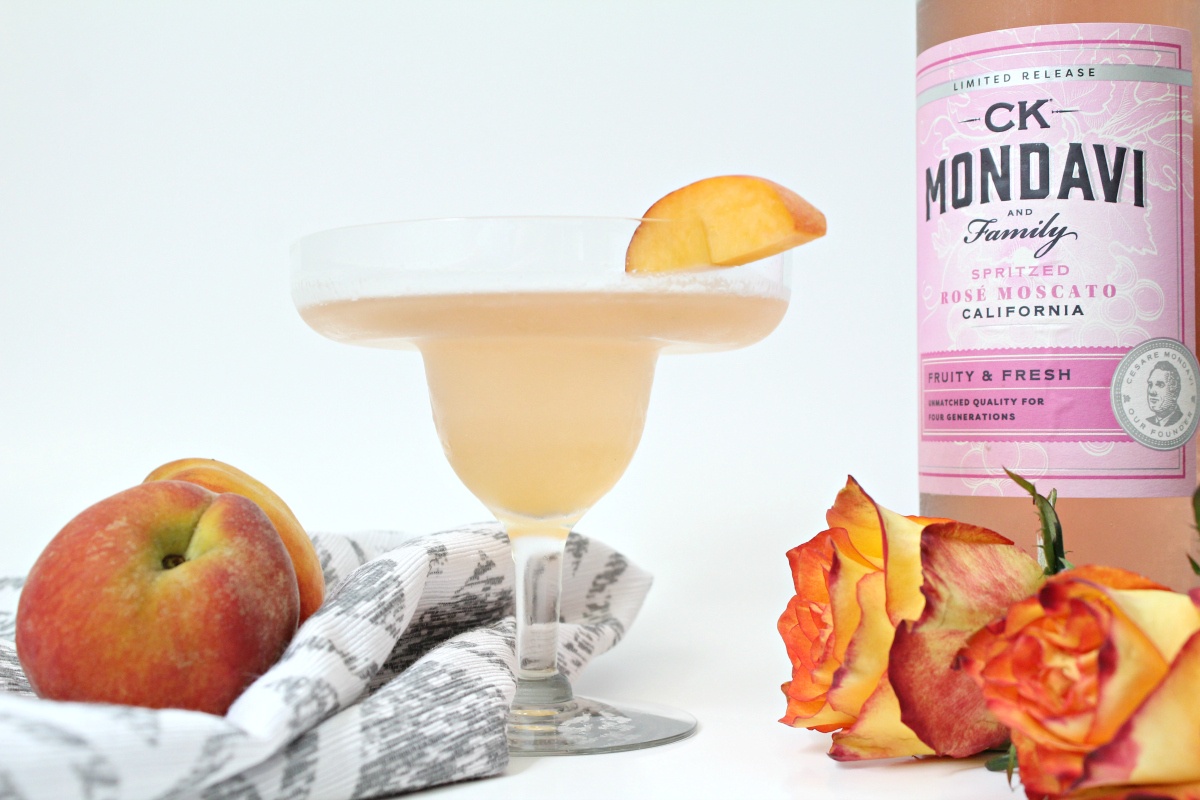 Now are you ready for my Just Peachy Martini recipe? I named it that, because after one of these incredible martinis you will be feeling…you guessed it…Just Peachy. Be sure to Print and Pin this fresh peach martini recipe so that you can make it again and again. Because you will want to.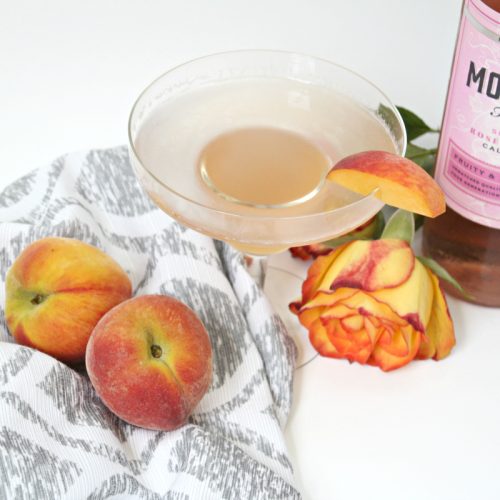 I'm Just Peachy Martini
Ready to feel Just Peachy? Well, I have the perfect martini recipe for you then. Made with fresh peach juice and CK Mondavi and Family's refreshing Spritzed Rosé Moscato this martini is Just Peachy.
Print
Pin
Rate
Ingredients
1

oz

fresh peach juice

muddle approx 1 fresh peach and strain the juice

3

oz

CK Mondavi and Family Spritzed Rosé Moscato

chilled

1½

oz

vodka

chilled

squeeze fresh lemon juice
Instructions
If you would like your martini extra chilled, pour all the liquids into a glass with ice or in a martini shaker.

Pour your fresh peach martini into your favorite glass.
Notes
To muddle your peaches, put them in a bowl or large large coffee cup and use a cocktail muddler, pestle, or even a fork or spoon to mash the peaches.  Then strain the peaches and save that delicious fresh peach juice.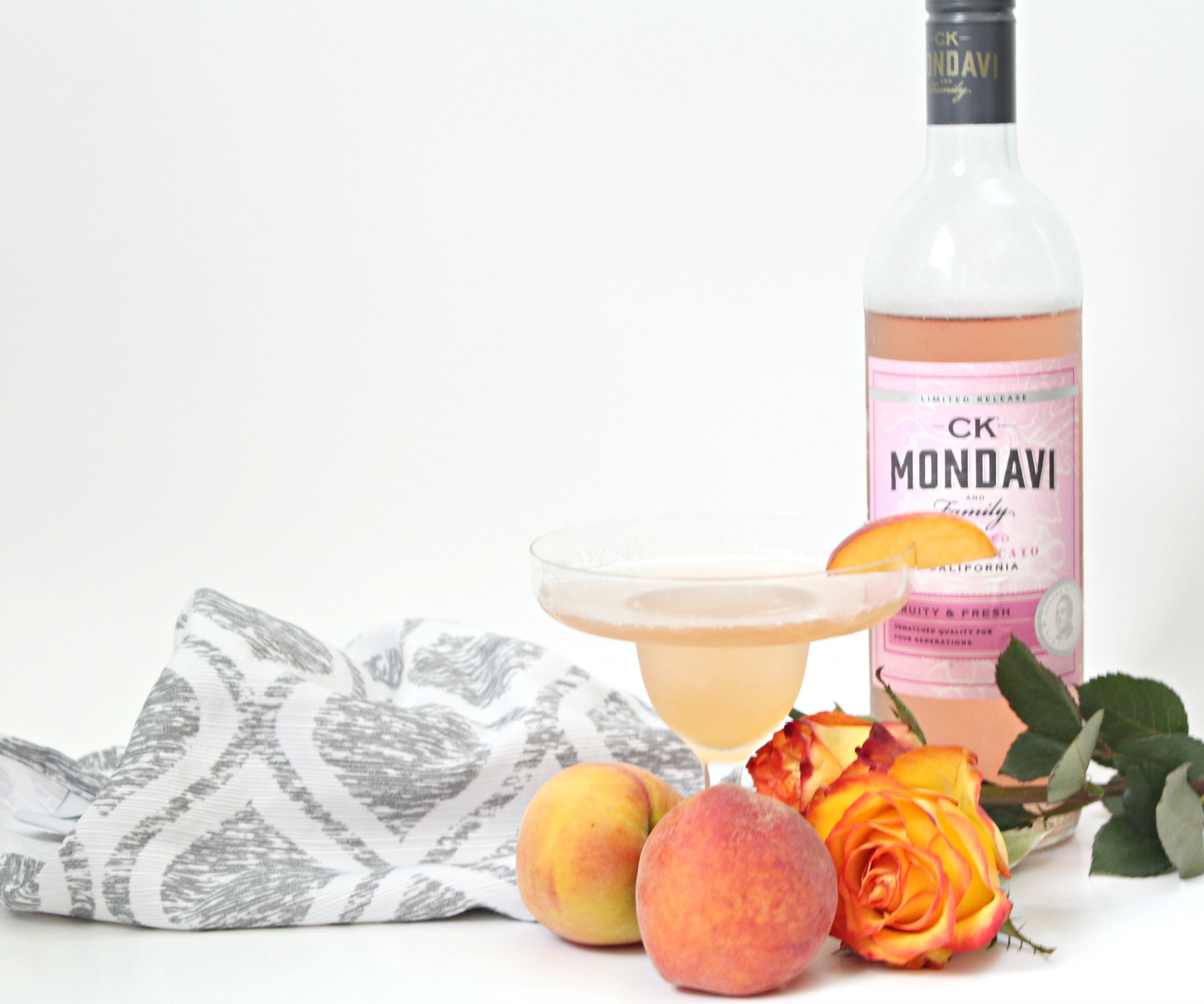 I hope you enjoy my Just Peachy Martini as much as I do!
I wanted to point out that the CK Mondavi and Family Spritzed Rosé Moscato is a limited release seasonal wine, you can check out the CK Mondavi Family Wines retail locator to see where to find this light, refreshing, fun wine with a touch of bubbles near you.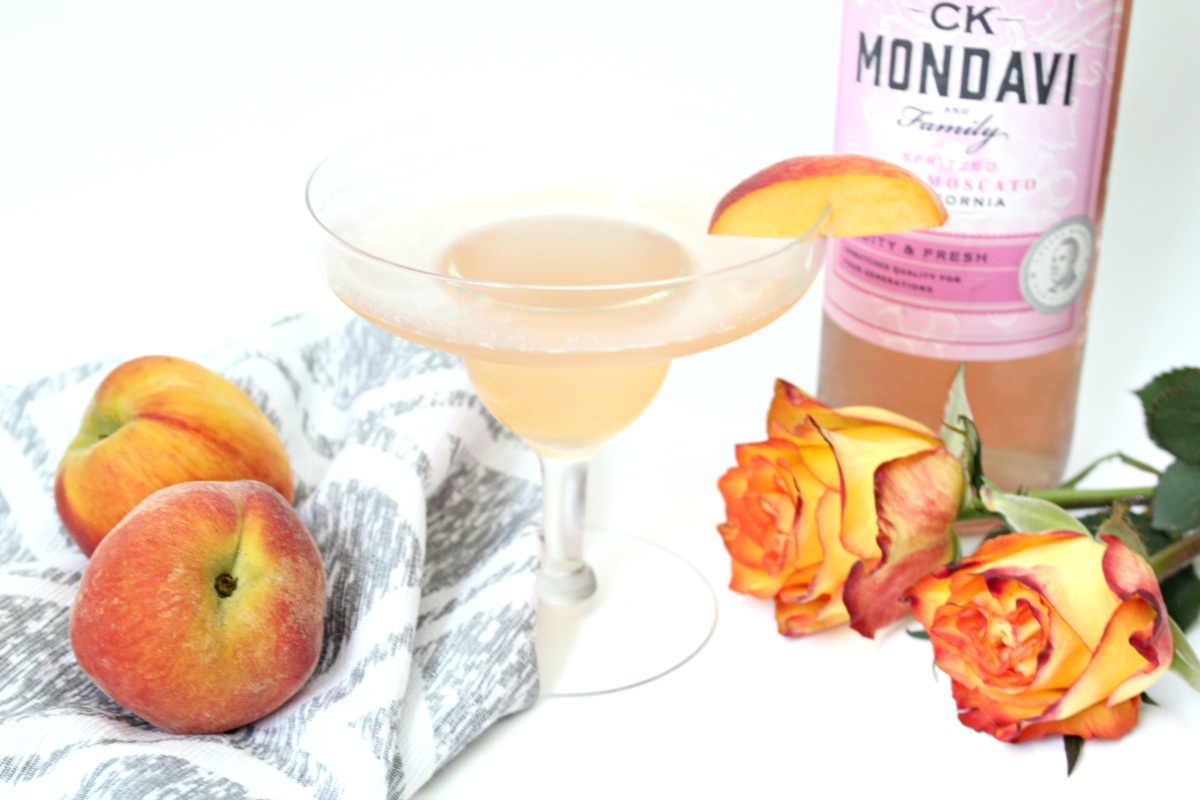 Now that you have some Spritzed Rosé Moscato at home or are planning your trip out to get some, I wanted to point out a few recipes and meal ideas that it would also make for a perfect pairing: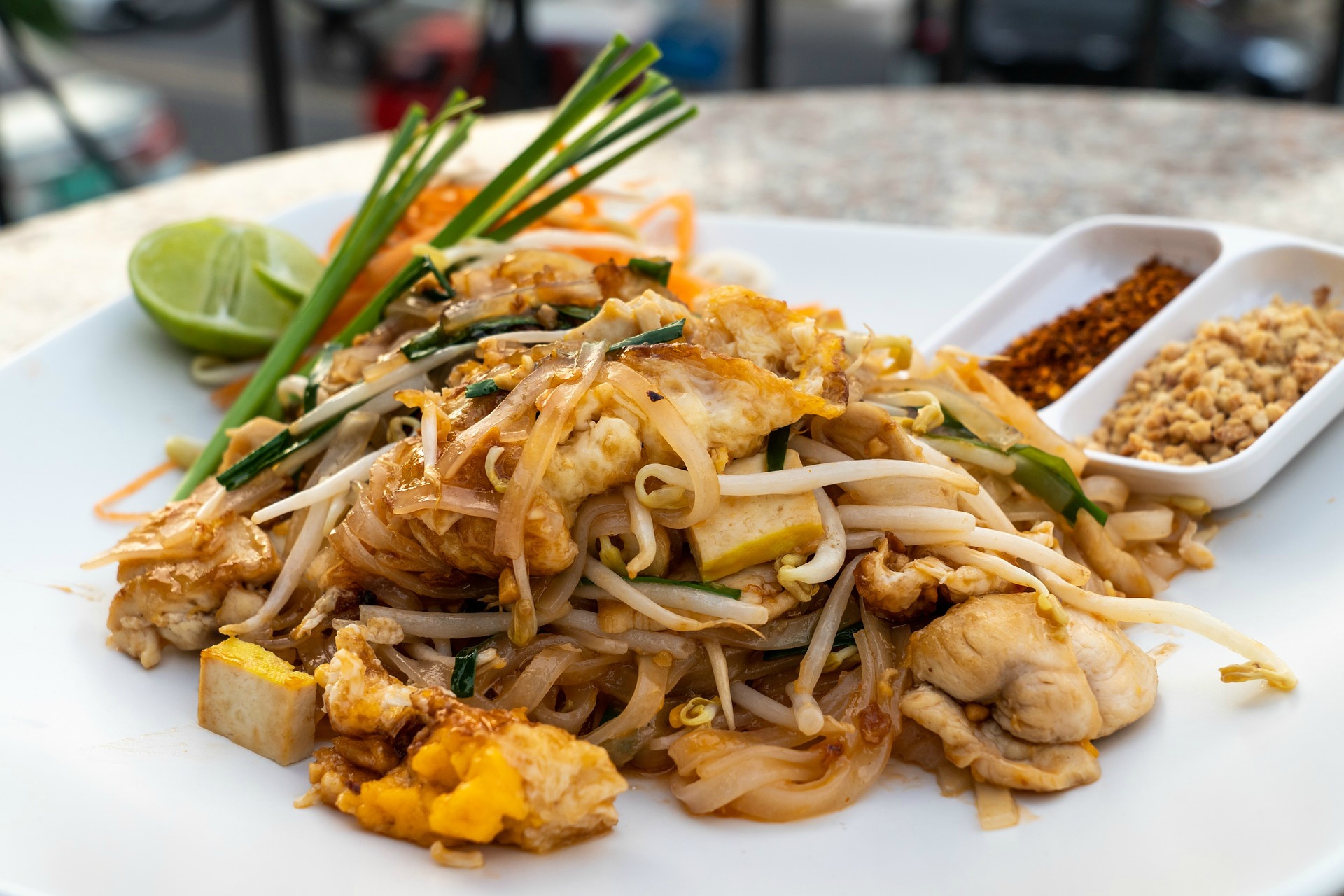 Chicken Pad Thai – the spicy notes in the pad thai sauce will pair nicely with the sweet and refreshing notes found in the Spritzed Rosé Moscato.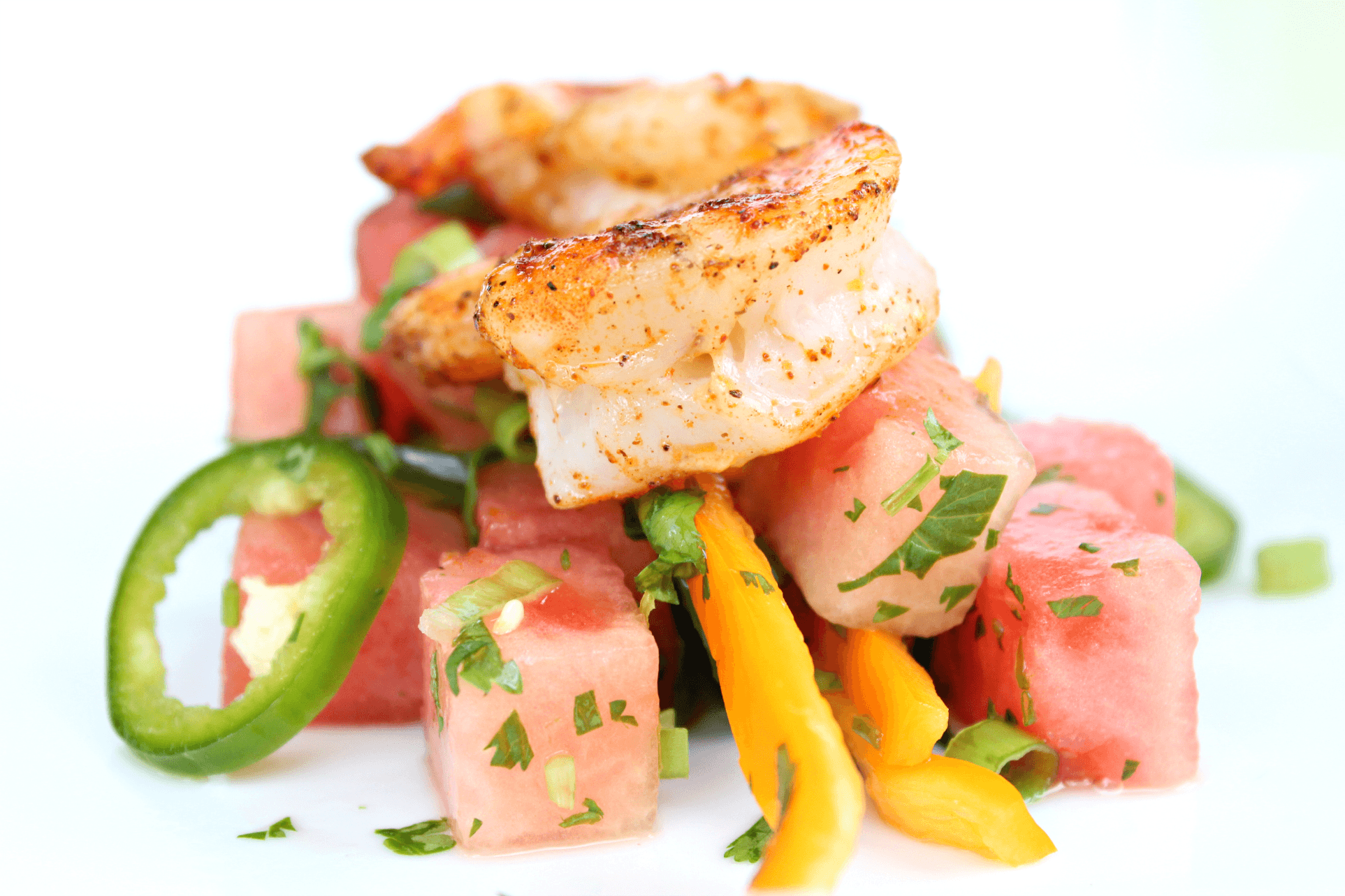 Blackened Grilled Shrimp with Spicy Watermelon Salad – this salad is light and refreshing with a touch of heat making the perfect paring for the Spritzed Rosé Moscato. In fact, when I originally created my Blackened Grilled Shrimp with Spicy Watermelon Salad I paired it with a Moscato, but I now I think the Spritzed Rosé Moscato would be even better with it.
Taco Night is better with Spritzed Rosé Moscato and a simple fruit tray will also bring out the fruity notes of the Spritzed Rosé Moscato making fresh fruit a light and refreshing pairing as well.
Another varietal to keep a look out for while you are at your favorite grocer or wine store is the 2019 Chardonnay. The 2019 Chardonnay is light, smooth, with a touch of citrus. I have never been a huge fan of Chardonnays that have a large oak-flavor or ones that are super "buttery" so I appreciate that the CK Mondavi Chardonnay is easy to drink and easy to enjoy.
Find CK Mondavi and Family Wines near you
CK Mondavi wines are wines for everyday for everyone.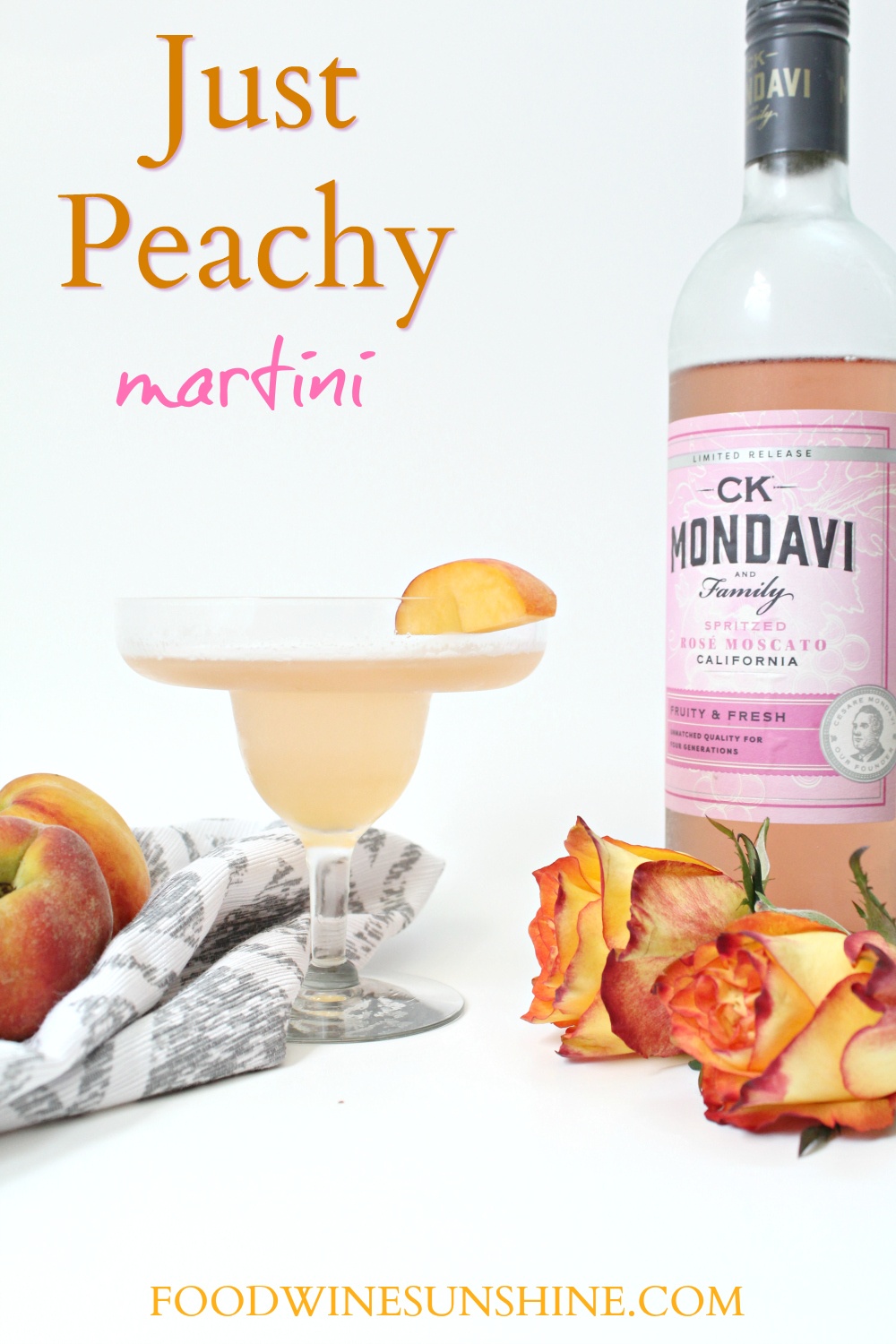 Learn more about CK Mondavi and Family by checking them out online, and following on Facebook, Twitter, Pinterest, Instagram, and YouTube.
Be sure to check out all my recipes and follow along on Facebook, Twitter, Pinterest and Instagram.