(Last Updated On: September 3, 2019)
This Fresh Peach Salsa is easy to make and is delicious! With a bit of sweetness and a bit of heat, you will love the blend of flavors.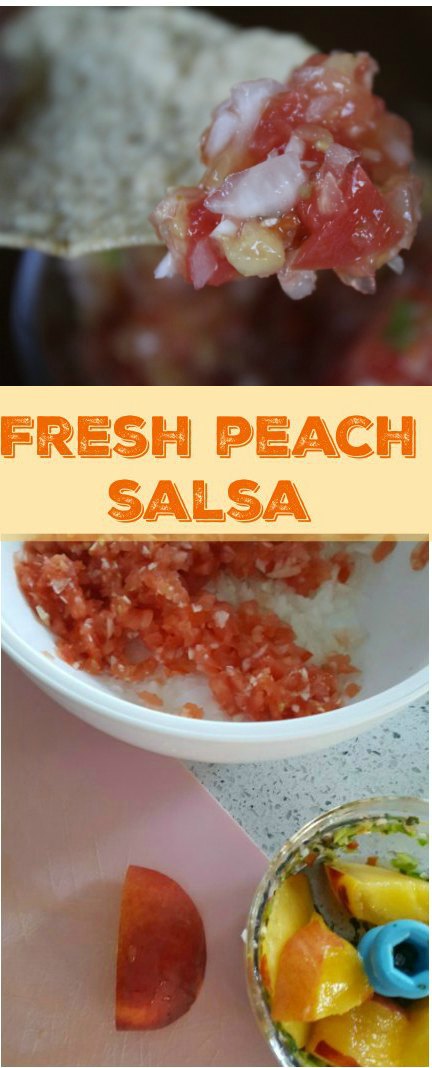 Fresh Peach Salsa Recipe
A few weeks ago we were at Home Depot and the kids asked us if we could buy some pepper plants. The pepper plants were on sale for 2 bucks each, so we said sure. I mean if they died, the investment wasn't too high, right?? I have never grown any for of fruit or vegetable on my own, so this was going to be new for us all.
We made a cute little gardening box and got to planting.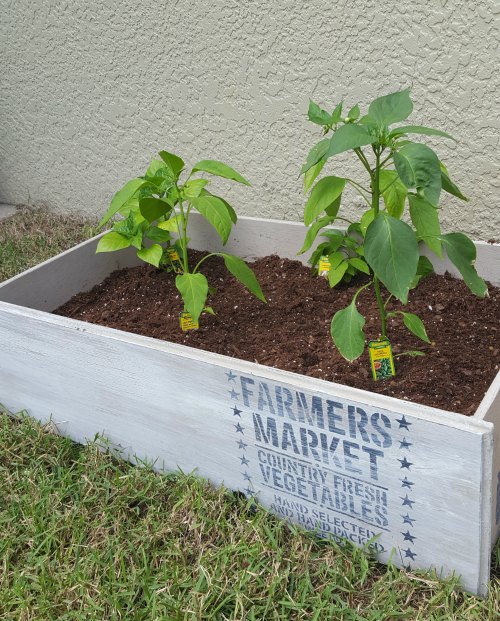 Much to our surprise, a few weeks later we had a bunch of peppers! We planted habanero, jalapeno, chili peppers, and shishito peppers. The next part was trying to figure out what to do with them as they were ready to be picked. So, we have been making fresh salsa on a pretty regular basis. It is so easy and I can have a batch ready in under 5 minutes with my handy, dandy Chop-n-Prep Chef that I got from the Food Wine Conference. I am sure you can use any vegetable chopper, but I am loving my Chop-n-Prep Chef, everything is perfectly sized and clean up is a breeze!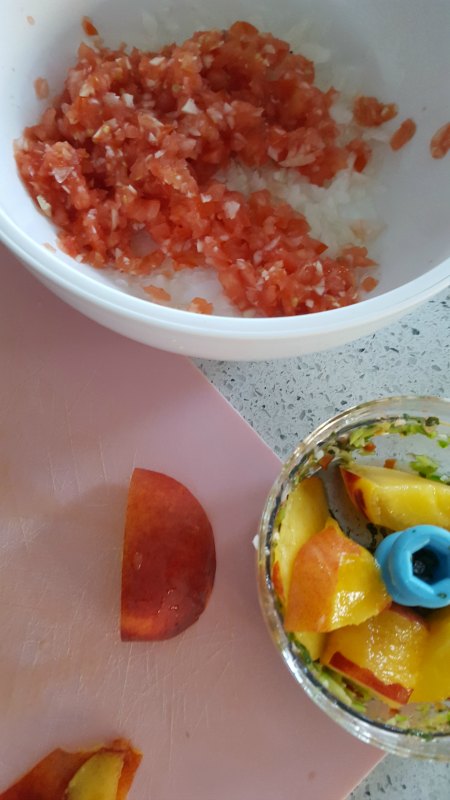 Now, onto that salsa recipe. We used some of our fresh peppers, a tomato, a little onion, garlic, and a peach. The sweetness of the peach was the perfect balance to the heat of the peppers. You will see that I left the skin of the peach on, I love peach skin, if you don't, feel free to remove it. I will be honest, I have never seen a shishito pepper at the store before, so if you don't see them either, I will tell you that it is a mild pepper…great flavor, but definitely not the heat of a chili pepper and especially not of a jalapeno or a habanero.
Here is our Fresh Peach Salsa Recipe, be sure to Print It and Pin It so that you can make it again and again.
Fresh Peach Salsa Recipe
Author:
Prep time:
Total time:
This Fresh Peach Salsa is easy to make and is delicious! With a bit of sweetness and a bit of heat, you will love the blend of flavors.
Ingredients
1 ripe peach – I left the skin on because I love peach skin, feel free to remove it if desired
1 large tomato
1 clove of garlic
1/4 white onion
1 chili pepper
1 shishito pepper
juice from 1/4 lime
1 teaspoon cilantro – I used dried because that was what I had, I think fresh would be even better
Instructions
Place the ingredients into your chopping device as your device will hold/recommends
Let the device do the chopping
Enjoy!
I hope you enjoy this Fresh Peach Salsa Recipe as much as we do.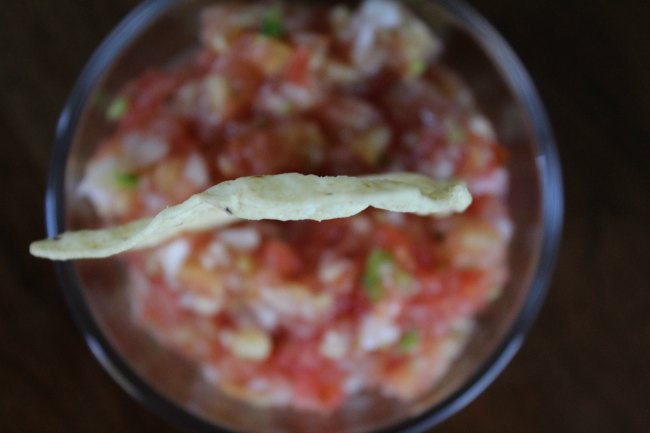 Go ahead, grab the chip, I know you want too ; ) We ate our just on chips, but it would be amazing on fish and just about everything else!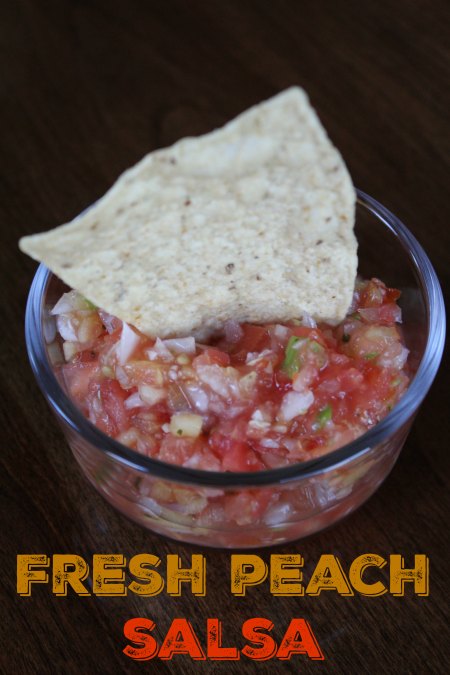 Have you made fresh salsa before? What are some of your favorite ingredients?
Looking for another appetizer recipe? Here's another family favorite.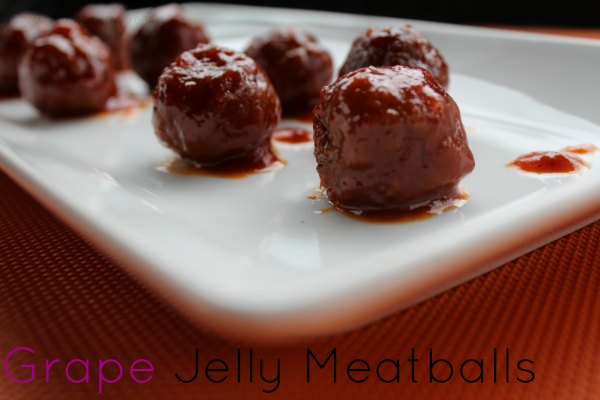 Be sure to check out all my delicious recipes and follow me on Facebook, Twitter, Pinterest, Instagram, and Google +.