(Last Updated On: July 6, 2019)
Disclosure: This post is sponsored by the fabulous folks at Stubb's BAR-B-Q. I am a proud Stubb's Insider.

Baked French Fries with Sriracha Dipping Sauce
Have you ever baked your OWN french fries before? I mean not the ones from the freezer section at the store, but ones you made from potatoes that you got from the produce section? I will admit, that I always assumed it was hard to do, but it's NOT. And it's sooo much more cost effective than buying the frozen ones. I grabbed a 5lb bag of potatoes from the store, used about 1/3 of them, and I had plenty for my whole family, plus some to share with friends.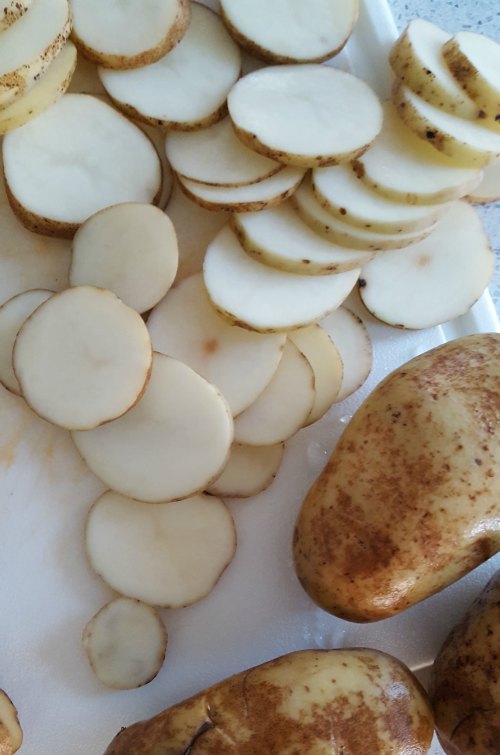 And what makes a good french fry even better? A delicious dipping sauce! Prep time for this whole dish is under 10 minutes, so it's the perfect side to any meal you may be cooking up. We served ours with a Crockpot BBQ Chicken, which I will have the recipe for you all soon 😉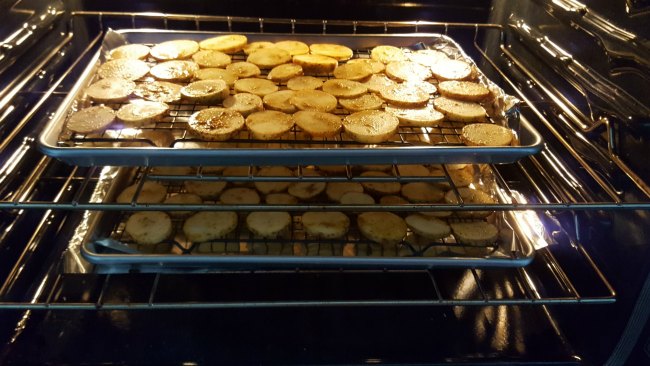 Since July is National Grilling Month and to celebrate, I wanted to share a recipe with Stubb's! Stubb's sauces, marinades and rubs are an easy way to add flavor to any meal while avoiding the fat, calories or artificial yuck that we all try to avoid.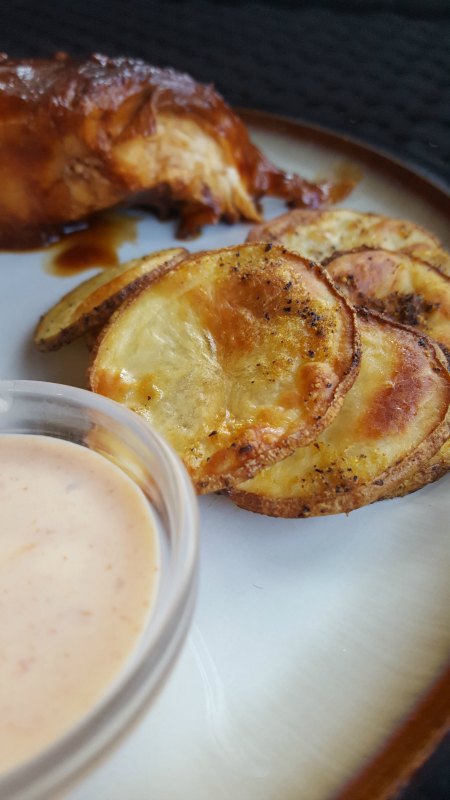 Now, here is my Baked French Fries with Sriracha Dipping Sauce Recipes. Be sure to Print It and Pin It so that you can make it again and again.
Baked French Fries with Sriracha Dipping Sauce
Author:
Prep time:
Cook time:
Total time:
Baked French Fries are easy to make and with the right seasonings, full of flavor. Prep time is less than 10 minutes. Get these recipes and make em today!
Ingredients
2 tablespoons Stubb's Steak Spice Rub
2 tablespoon olive oil
2 lbs potatoes
Dipping Sauce Ingredients
1/2 cup low fat sour cream
1/2 cup mayonnaise
1/3 cup Stubb's Texas Sriracha Anytime Sauce, or more to taste
Salt and pepper to taste
Instructions
Preheat oven to 400 degrees
Cut potatoes into slices, I left mine shaped like a potato chip
But the potatoes into a ziploc bag
Pour the olive oil and Stubb's Seasonings into the bag and mix well
Place potato slices on a foil lined cookie sheet or on foil lined cookie sheet with a cookie cooling rack
Bake for 40-50 minutes
*turn once if you didn't bake yours on the cooling rack, turn up to 425 degrees in the last 5 minutes if desired crispness hasn't been reached
Enjoy with Dipping Sauce!
Dipping Sauce Instructions
Mix all ingredients together in measuring cup or small bowl
Enjoy with Baked French Fries!

I hope you enjoy these Baked French Fries with Sriracha Dipping Sauce as much as we do!
Here are the two Stubb's Products that I used in this recipe:
Texas Sriracha Anytime Sauce – A flavor packed blend of chili peppers, garlic and cane sugar make this sauce spicy with just a little bit of sweet
Steak Spice Rub – This steak rub is a peppery blend of sea salt, garlic and ancho chile
Not familiar with Stubb's? Craft-made Stubb's is the only nationally available BBQ sauce brand (available in 85% grocery stores) to carry the Gluten-Free Organization Certification seal and contain no high fructose corn syrup (the first ingredient in most national BBQ sauce brands.).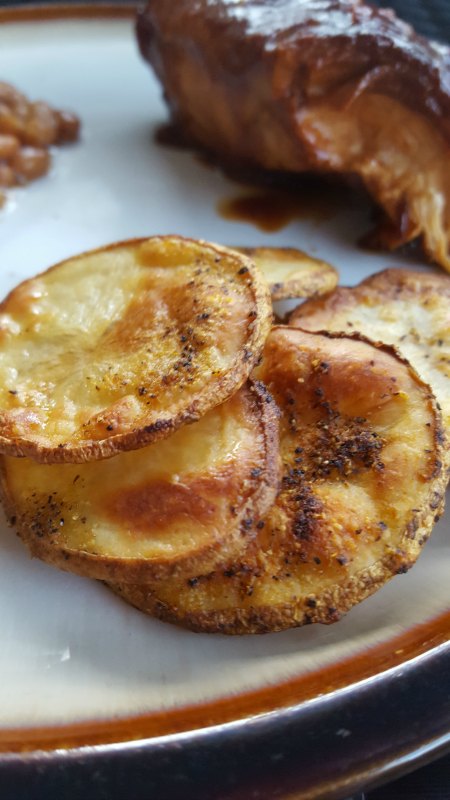 Be sure to check out Stubb's online, and follow all the BAR B-Q Goodness on Facebook, Twitter, and Pinterest.
While you are at it, check out all the delicious recipes on Food Wine Sunshine and follow me on Facebook, Twitter, Pinterest, Google + and Instagram.