(Last Updated On: September 11, 2021)
What Is The Weather Like In Cancun? Well, it's beautiful and hot most of the time, but you will indeed experience some rain depending on the time of year. Here is a seasonal guide to the weather in Cancun.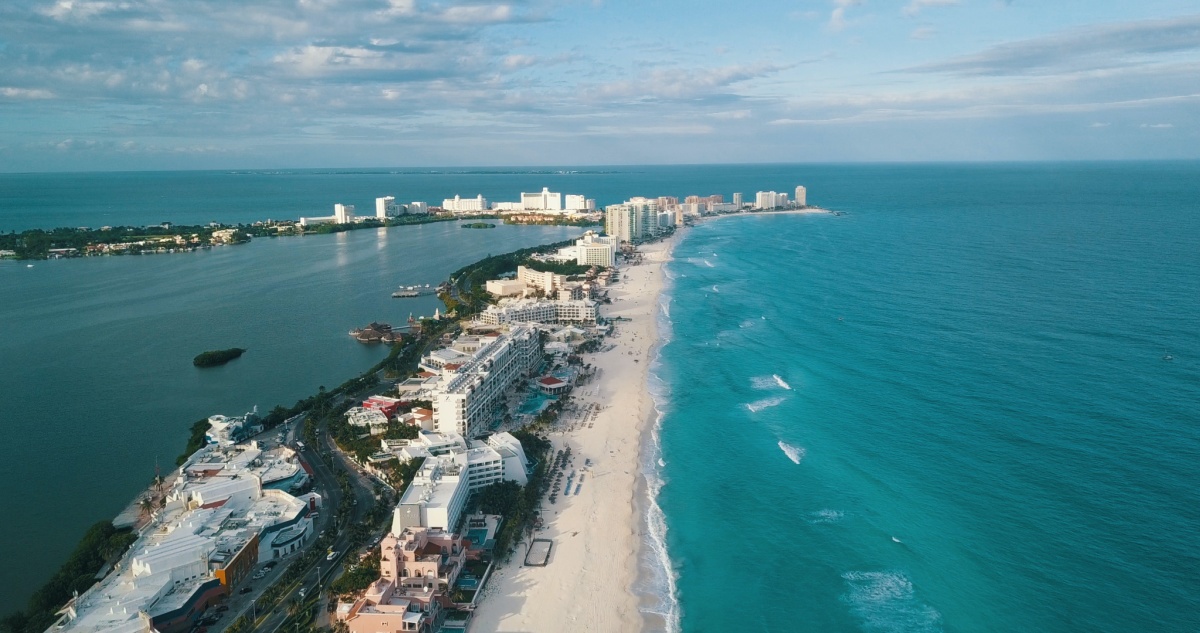 What Is The Weather Like In Cancun Mexico?
Seasonal Guide To Weather In Cancun
Many travel to Cancun every year for the warm weather and beautiful beaches. But is it just another day in paradise? Well, the sound of the rain against the window can wake you up in the morning. Fifteen minutes later, it can go back to being sunny, hot, and humid. Thirty minutes after that, and a patch of dark storm clouds can roll in. Welcome to the summer weather in Cancun, Mexico. Welcome to paradise. Personally, I am okay with a little bit of rain if I get to be in Cancun!
On average, Cancun gets about two hundred forty-five sunny days a year. The other one hundred twenty days of the year, it can be cloudy, rainy, and once in a while, there is even have a little hurricane or two. Cancun has several tourist seasons per year. From mid-December through April, Cancun is in the midst of its highest season.
From July 1 through the end of August, schools let out, and its summer season. The rest of the year, you will experience a low season, when hotels have lower occupancy rates in May and June, and when it is in the throes of hurricane season from September through mid-December.
Traveling to the area in the fall off-season might just be the ticket for you. Fewer crowds, lower temperatures, and lower prices may just offset a mid-afternoon shower.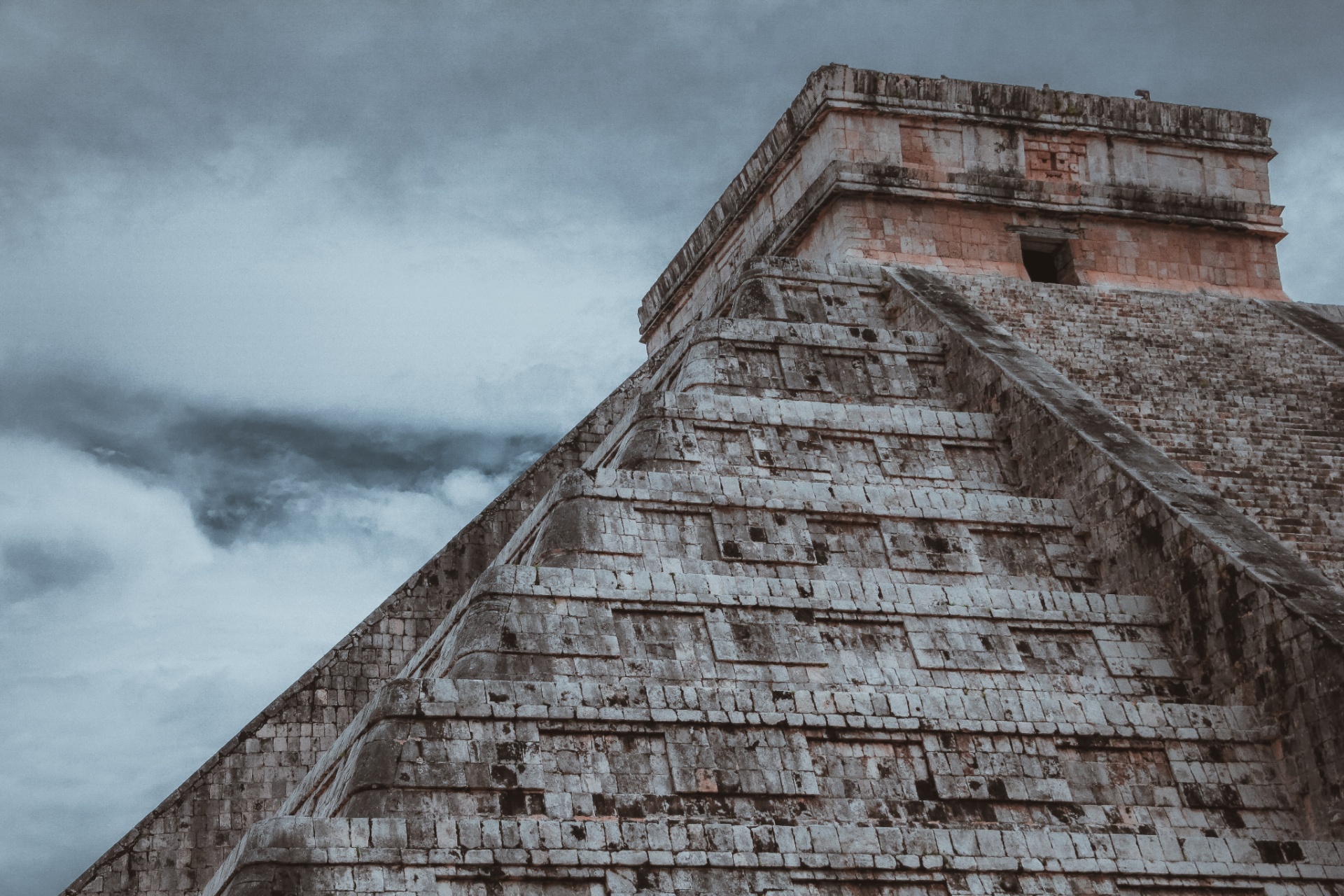 The water in the Caribbean may be cooler in the fall, but we're still talking about temperatures that may climb into the '80s, so an 80-degree dip might be a beautiful thing. Tours to places like Chichen Itza, Coba, or any other Mayan ruins are also more enjoyable during the fall unless you have no qualms about 100-degree temperatures and 100% humidity in the interior of the Peninsula.
If you do go in the summer (or any time really), make sure to take items like sunscreen, very light clothing (even for nighttime outings), and maybe even mosquito repellent in your suitcase, as these items are in shorter supply and at higher prices in the Hotel Zone.
The whiteness of the sand makes sunburn a real possibility (think snow burn from your winter ski trips), so make sure you apply and reapply sunscreen and drink plenty of liquids to avoid dehydration. Tequila and Coronas do not count as rehydrating fluids, as much as we'd like them to.
One of the most important seasons to take note of isn't a tourist season, but rather jellyfish season. Jellyfish, called medusas in these areas, like to come down to the warmer waters of the area and do a little partying of their own the last couple of weeks in April. Before jumping into the sea, it's advisable to check with hotel personnel first to avoid these little critters.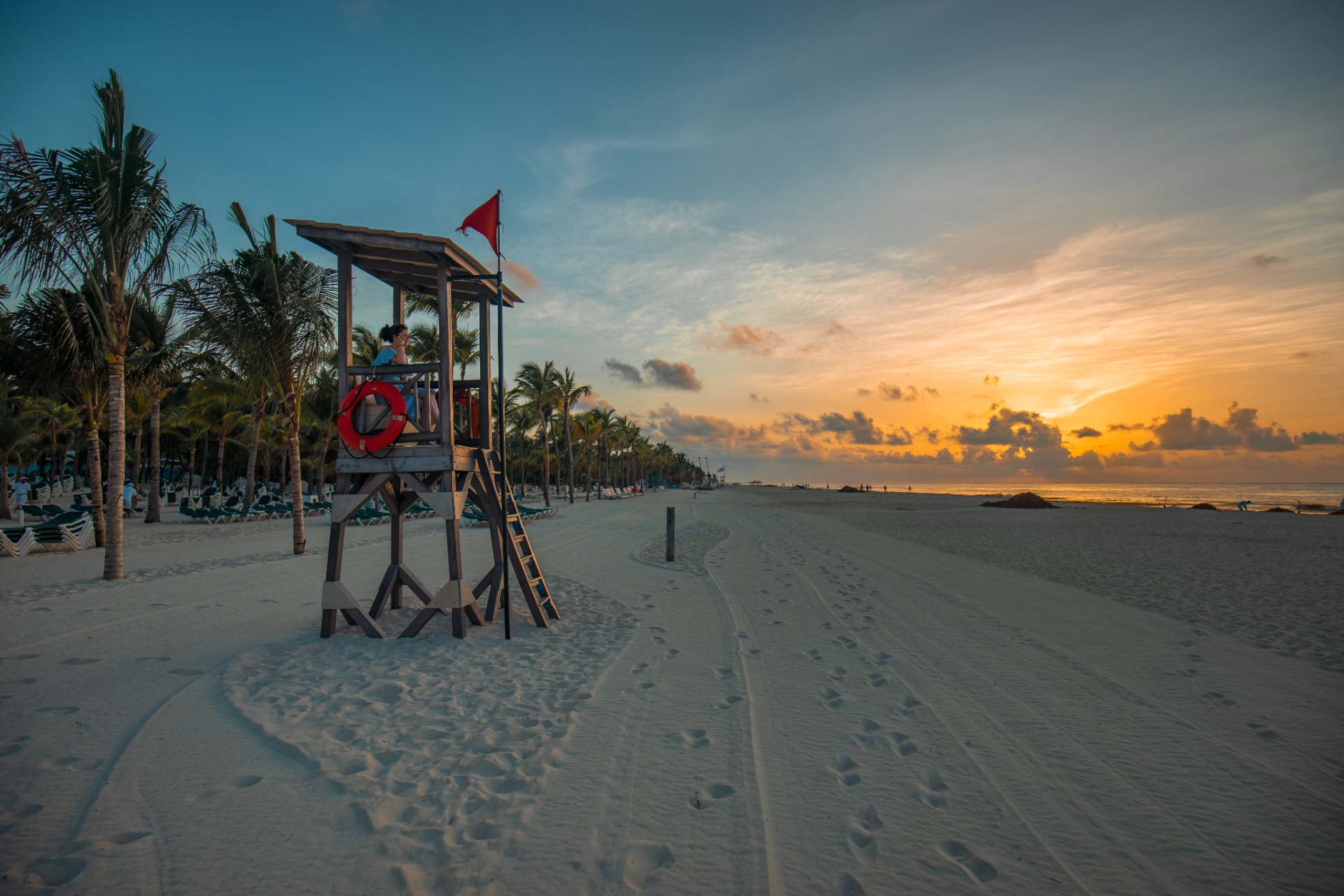 Sometimes the weather can be just a tad unpredictable, no matter what the season, so take precautions. If you are taking a trip south to one of the virgin beaches along the coast, take a collapsible umbrella or plastic poncho. This could be a lifesaver. Boy scouts aren't the only ones who should be prepared.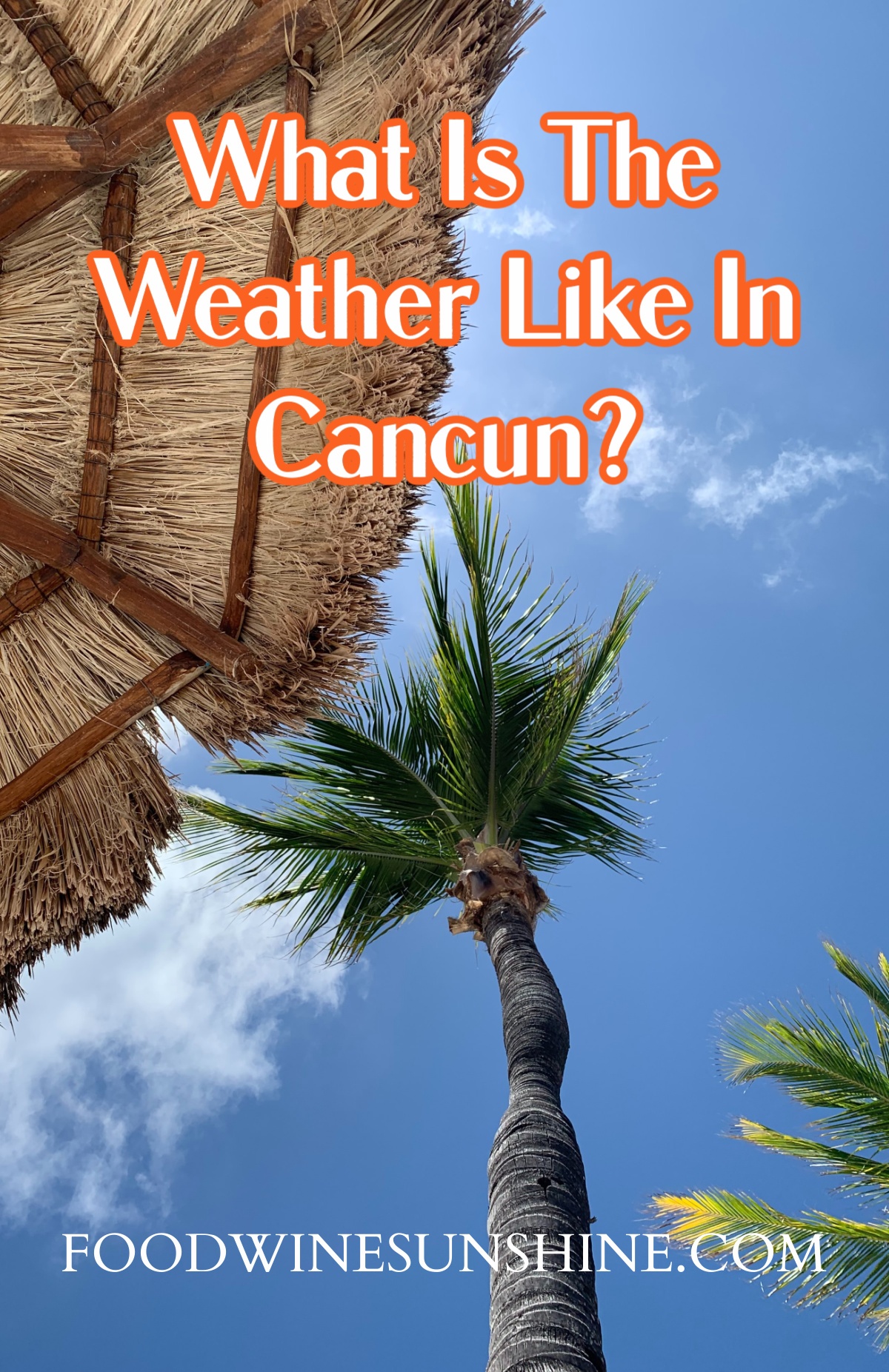 Have you been to Cancun? What is your favorite time of year to travel to Cancun?

Be sure to check out Food Wine Sunshine on Facebook, Twitter, Pinterest, and Instagram for travel destination ideas, healthy recipes, and more.