(Last Updated On: February 6, 2023)
The Eternal City is home to the Colosseum, the Vatican, incredible pizza and so much more. If you are planning a trip to Rome Italy, you will definitely want to add these Top Free Things To Do In Rome to your travel itinerary.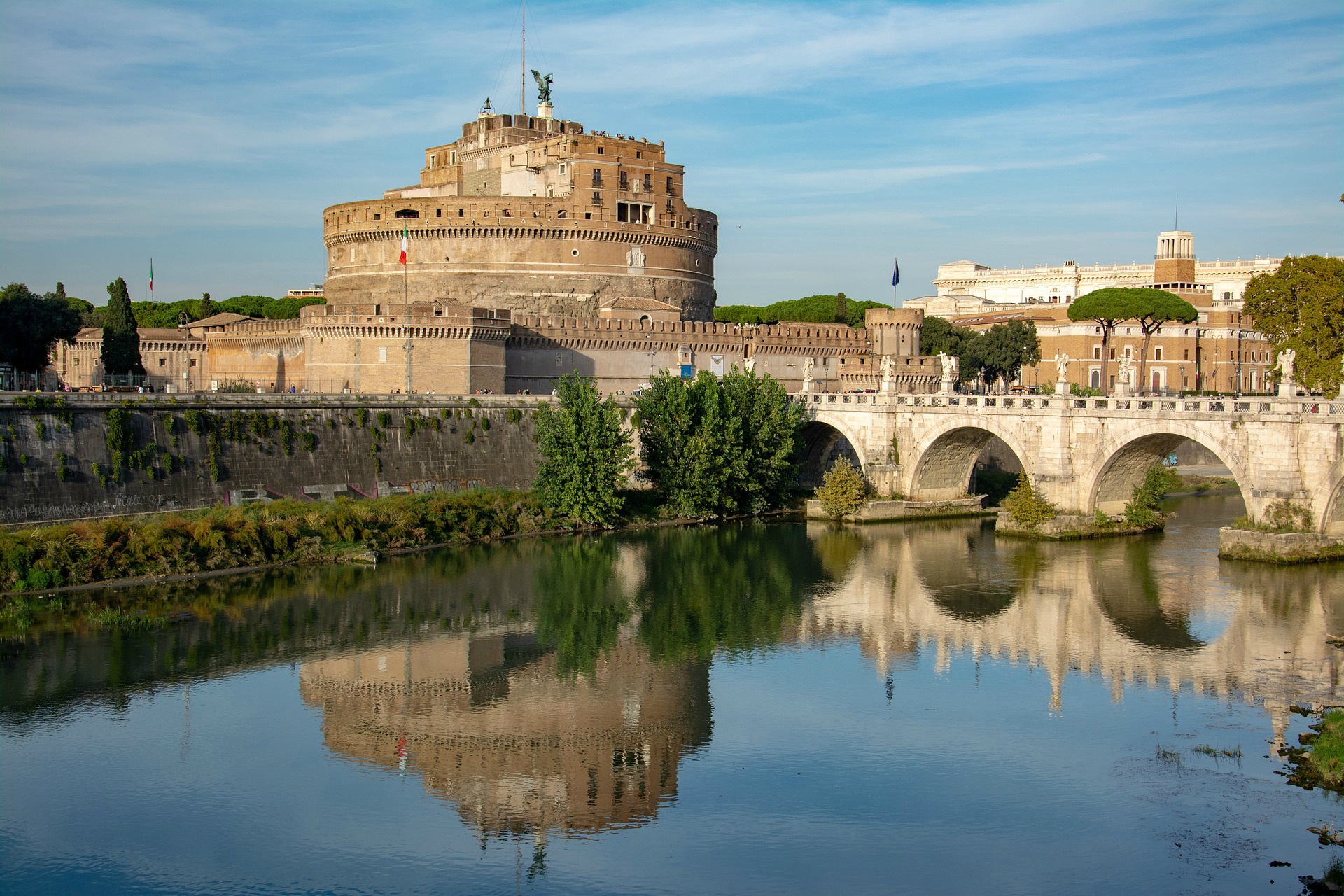 Top 15 Free Things to Do in Rome
Rome is the capital and largest city in Italy. Its history spans 28 centuries, and much of that history has been preserved. Tourists visit Rome to marvel at its artistic, architectural, and archeological artifacts. Of course, there's plenty of great food here, too. You can find delicious pizza and gelato all over Rome. I know we did! We traveled Italy on our honeymoon and Rome was our first stop. We stayed at the Hotel Gladiatori Palazzo, as you may guess by the name, it was right by the Colosseum and the views from the rooftop bar are absolutely breath-taking.
We spent our days walking the streets of Rome and taking pictures of the things that we only read about in our history books, we walked countless steps, ate our fair share of pizza, tried grappa for the first time, and sipped Italian wines. When we were there, it was actually cheaper for us to order wine than a Coca-Cola at most restaurants. Wine for the win 😉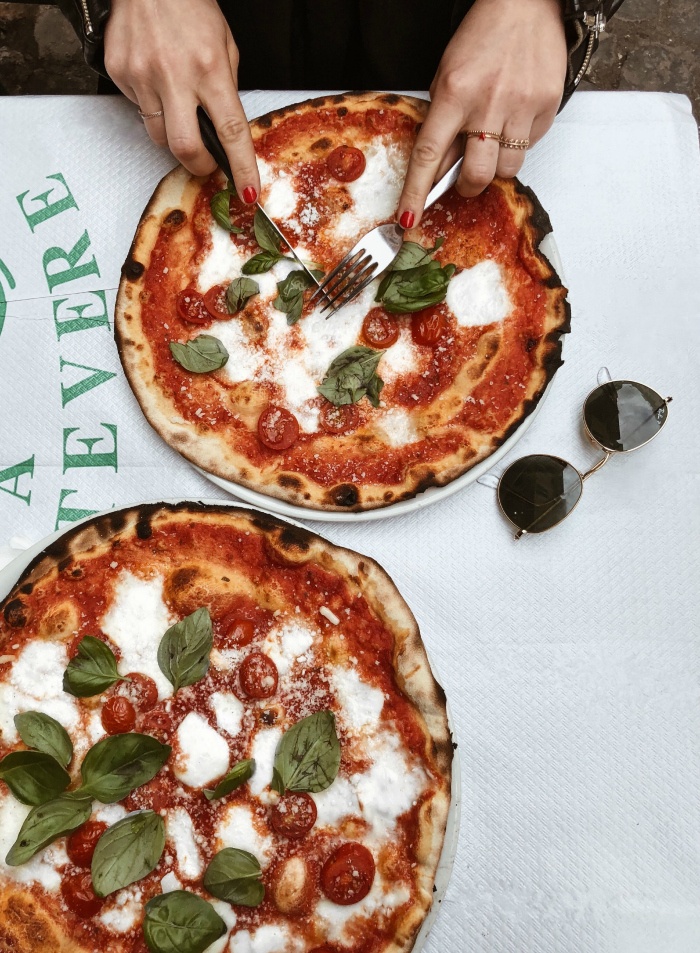 Italy is a relatively small country compared to the United States, so if you are visiting Rome, you may want to consider adding a few other popular Italian cities to your travel plans. About 3 hours away is Florence, you can take a short plane ride or catch a cheap train ride. We took the train so that we could sit, relax and appreciate the countryside. Venice is a little bit further, but worth it if you have some time in your itinerary. Venice is about 5.5 hours from Rome, there is also an inexpensive train ride and plenty of short flights available if you prefer to fly.
While Rome isn't the most expensive city to visit in Europe, it's certainly not the cheapest. The average person can expect to spend €130 each day in the city, and a couple tends to spend €1,820 on a week-long vacation. Rome is filled with galleries and museums that charge admission fees, and they can add up quickly. If you'd rather not pay for as many attractions on your trip, fill your itinerary with these free things to do in Rome instead. Many of Rome's best sites are completely free to visit!
Best Free Things To Do In Rome
This staircase was built in the 18th century to commemorate the link between parts of Rome to a Spanish colony. The Spanish Steps are most commonly used as a meeting spot and a place to rest, despite the climb being rather steep. Each of the 11 ramps hold 12 steps that lead to a church that was previously inaccessible. Stop by to admire the staircase's construction – it's not an ordinary one!
Unlike other attractions in Rome, the Spanish Steps are accessible 24/7. You'll want to avoid visiting when it's likely to be crowded, though. Try visiting between 7-9:00am, 12-2:00pm, or 6-8:00pm.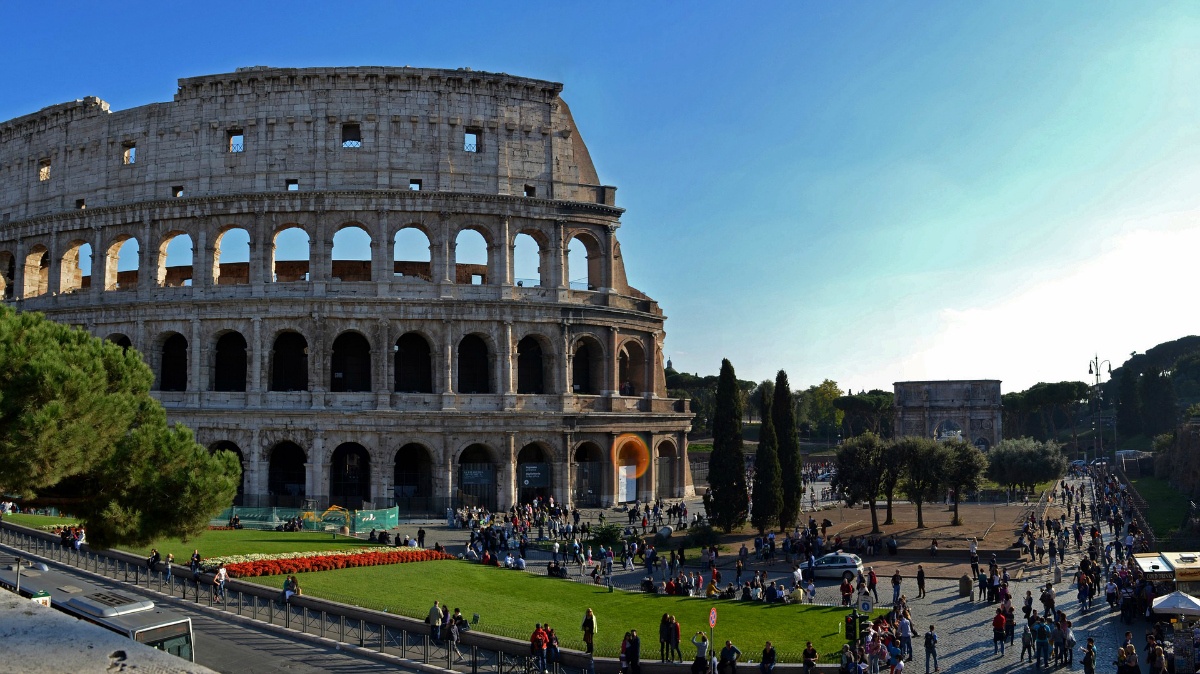 The Colosseum is a landmark in Rome that you must see, I am sure you have seen it in countless movies, so just to see it in person is incredible. You can walk around it all you would like for free, but to actual enter this historic monument there is typically a fee. However, they do have free days, so if you happen to be visiting the first Sunday of the month, be sure to take advantage of this savings.
The Colosseum was actually the largest amphitheater built at the time, it held up to 80,000 spectators. It was used for gladiatorial contests and public spectacles such as animal hunts, executions and dramas.
Kids under 18 are always free when visiting the Colosseum. They also have free admission during the Free First Sundays of the month, but they have recently limited to the months from January to March and from October to December.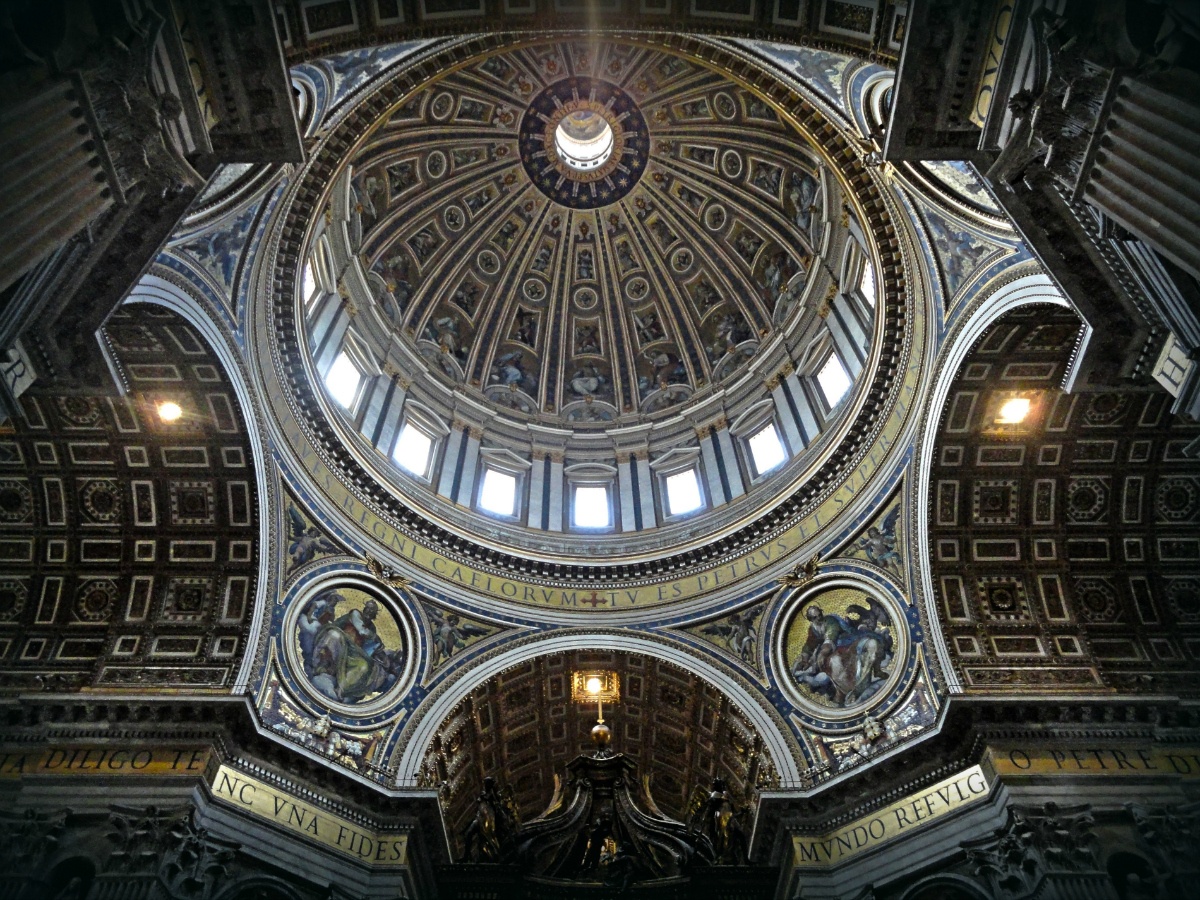 You don't have to be a religious person to appreciate the wonder of The Vatican City. The Vatican's is the seat of the Catholic Church and it dates back to 4th century A.D. It started with the construction of a basilica over St. Peter's grave.
The Vatican is still the home of the pope and is the spiritual center for 1.2 billion followers of the Catholic Church. Vatican City has centuries-old gardens and buildings, and is actually a fully functioning city with it's own banking and telephone systems, post office, pharmacy, newspaper, and more.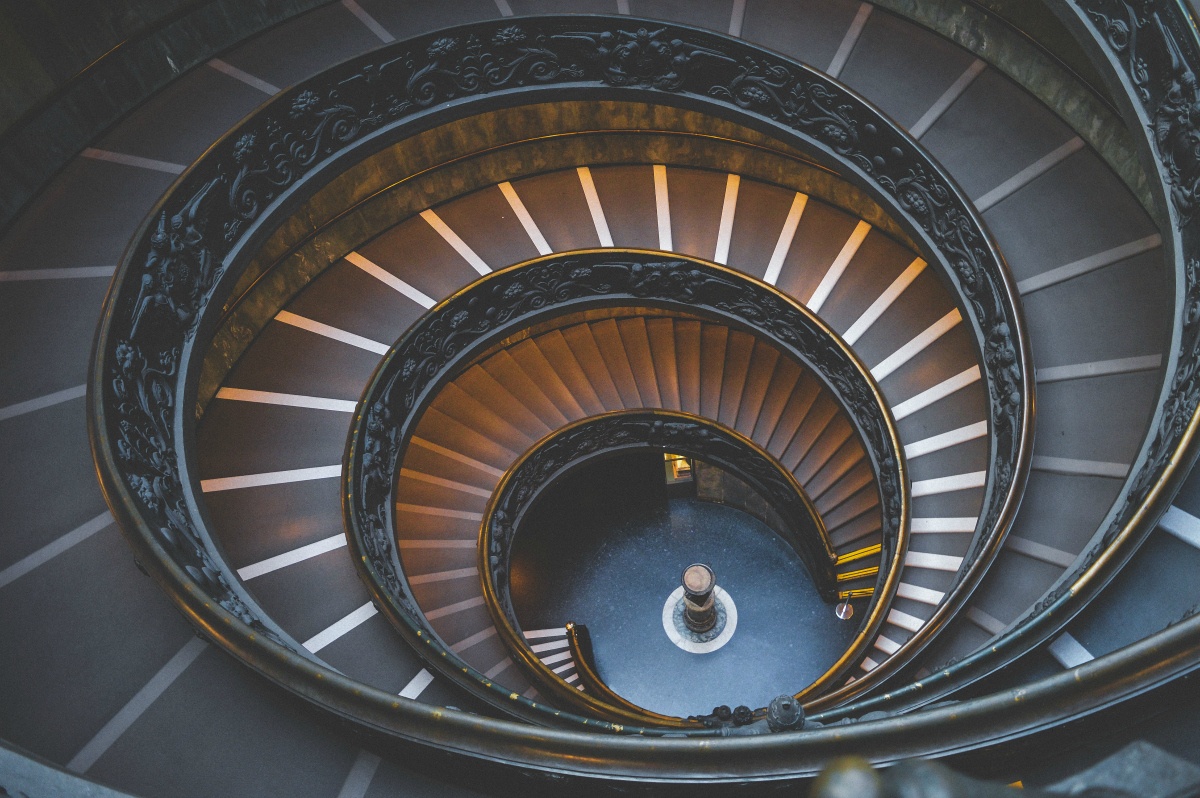 The Vatican is the world's largest church is a Renaissance masterpiece with filled with works by artists such as Michelangelo, Bernini and Giotto.
Free Days include the last Sunday of the month (subject to the Calendar of museum openings/closures), World Tourism Day on September 27th, and kids below the age of 6 are always free.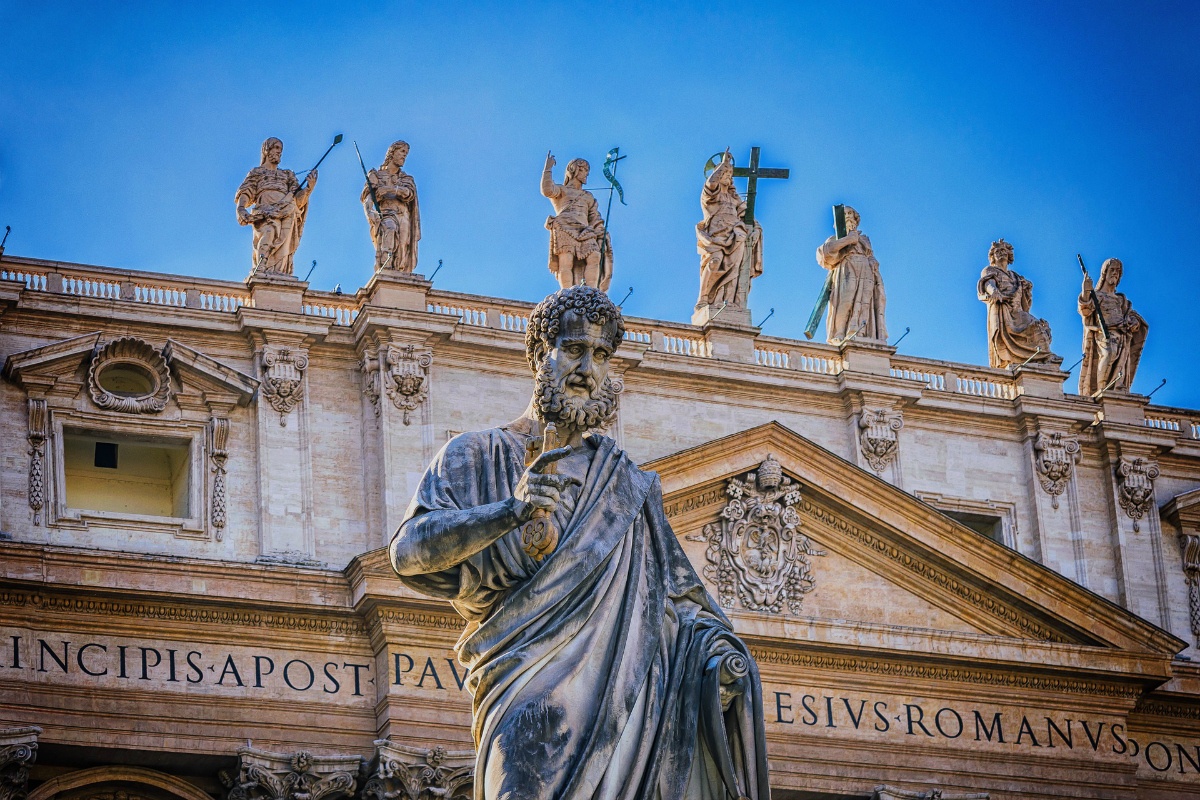 St. Peter's Basilica in Vatican City
St. Peter's Basilica is believed to be the burial place of Saint Peter, in the Catholic religion. St. Peter was one of the first twelve apostle and is believed to be the first Bishop of Rome.
If you want to avoid long lines, you may want to be there when it opens at 7am. Be sure to dress as you would for church, because you won't be allowed into the basilica (or Vatican Museums) with bare knees or shoulders.
You can visit St. Peter's Basilica for free, but the treasury, ascent of the dome and descent into the necropolis do cost money. To visit the necropolis you must be over 15 years old and apply online well in advance.
Castel Sant'Angelo
This fortress just beyond the Vatican's borders is on the Tiber River has been a papal residence and prison since the 14th century. It also contains the Renaissance-era apartments of the infamous Borgias.
Free Entry Days are the first Sunday of the month. On select summer evenings there are openings of Il Passetto which is a tunnel linking the fort with St Peter's Basilica.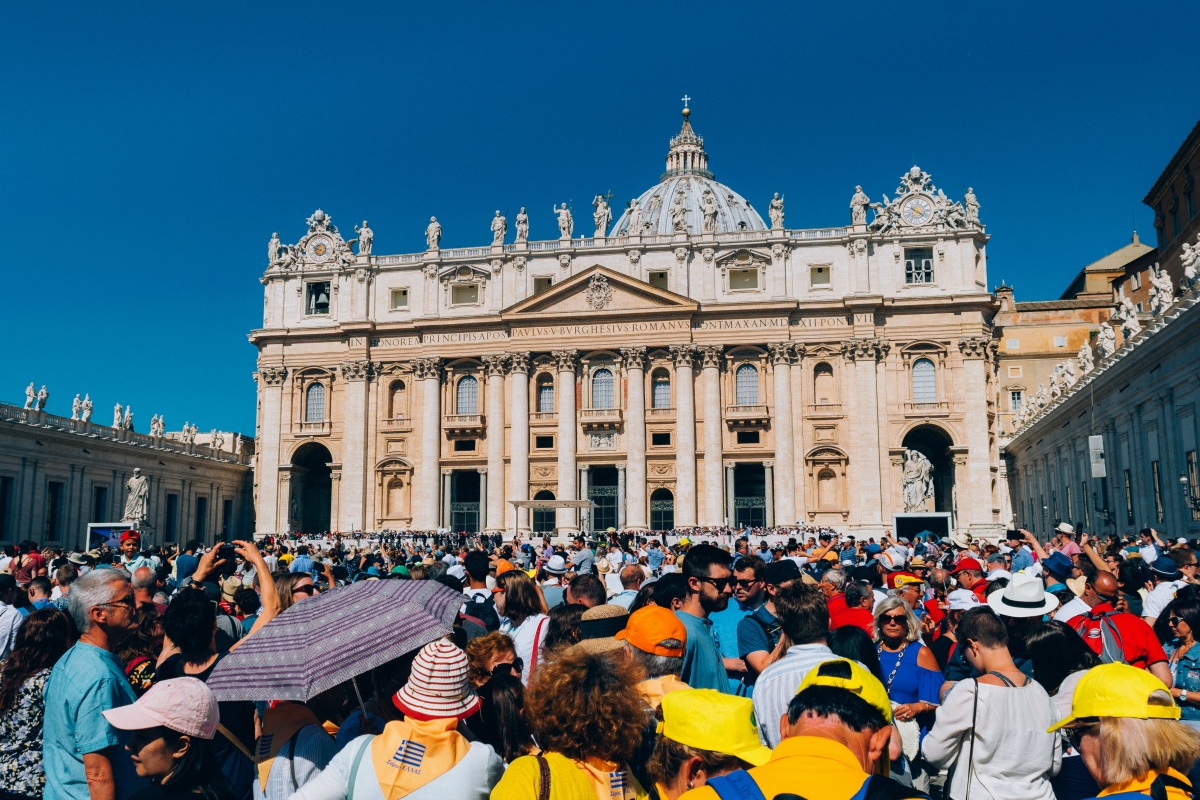 See The Pope
You can see the Pope while you are in Vatican City! It is completely free, but they do ask that you have a ticket. You can get your free ticket to see the Pope here. However, Pope Fracis has stated that everyone is welcome to attend (with or without a ticket).
If the Pope is in Rome the Papal Audience are held on Wednesdays and are usually scheduled to start at 9:30am but people arrive up to three hours in advance. Security usually opens 2 hours in advance. There is usually plenty of room in St. Peter's Square to witness this religious event as well.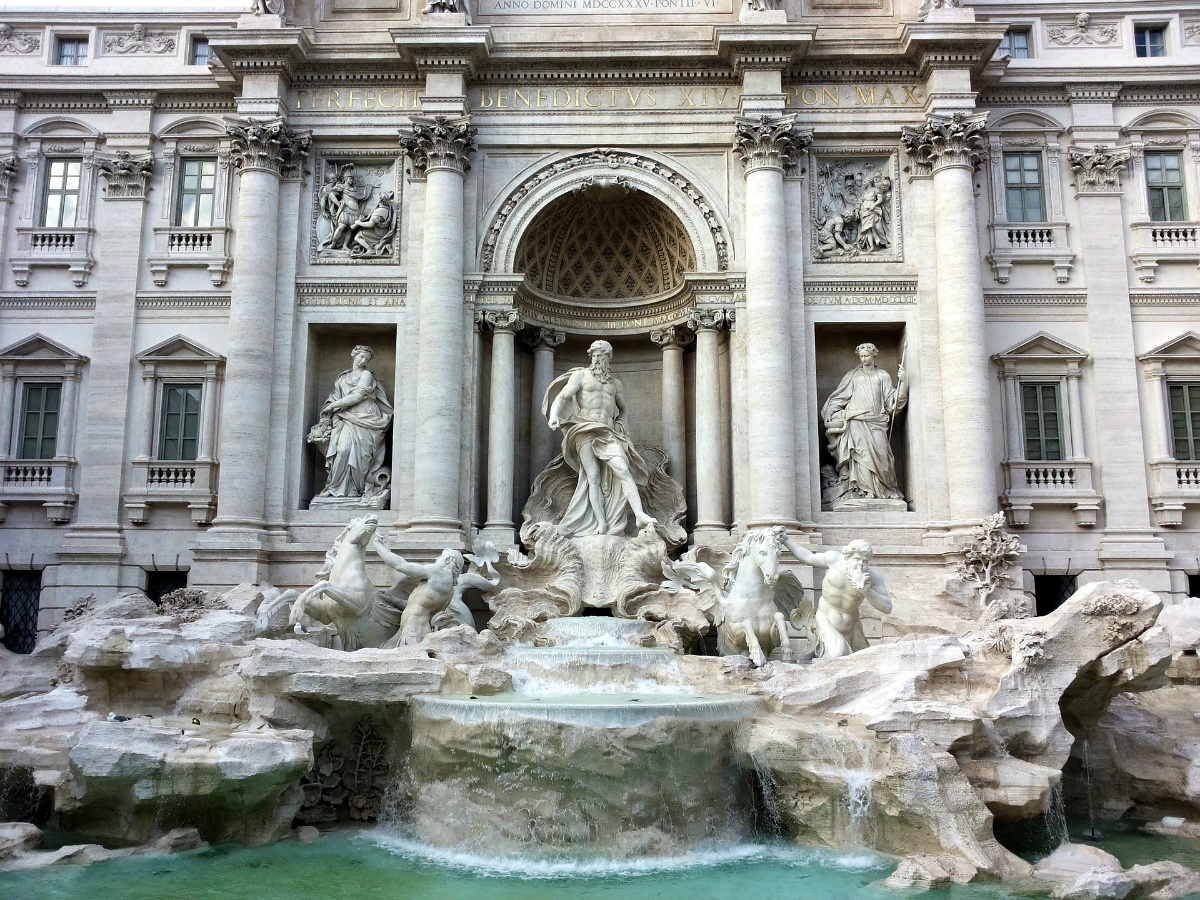 This giant Baroque fountain stands 26.3 meters high! The Trevi Fountain showcases the city's only ancient aqueduct that's still used today. Legend has it that tourists who throw coins into the fountain are granted good luck. Throwing one coin ensures that you'll return to Rome, throwing another promises love, and throwing three symbolizes wedding bells. It's estimated that $4,000 USD is thrown into the fountain every day!
The Trevi Fountain makes for great photos. The architects added a statue of Oceanus and his horses to the fountain, and this site was featured in The Lizzie McGuire Movie and Roman Holiday.
Not to be confused with Greece's Parthenon, former emperor Hadrian's Pantheon is a Roman temple dating back to the year A.D. 125. This structure was built to replace Commander Marcus Agrippa's Pantheon that burnt to the ground a few decades prior. You can clearly see an inscription dedicated to Agrippa on the temple!
Interestingly, Hadrian's name doesn't appear on his own Pantheon. Instead, you'll only find the name of the man he dedicated it to. While we know that the Pantheon was classified as a temple, historians don't know what kind of worship took place inside of it.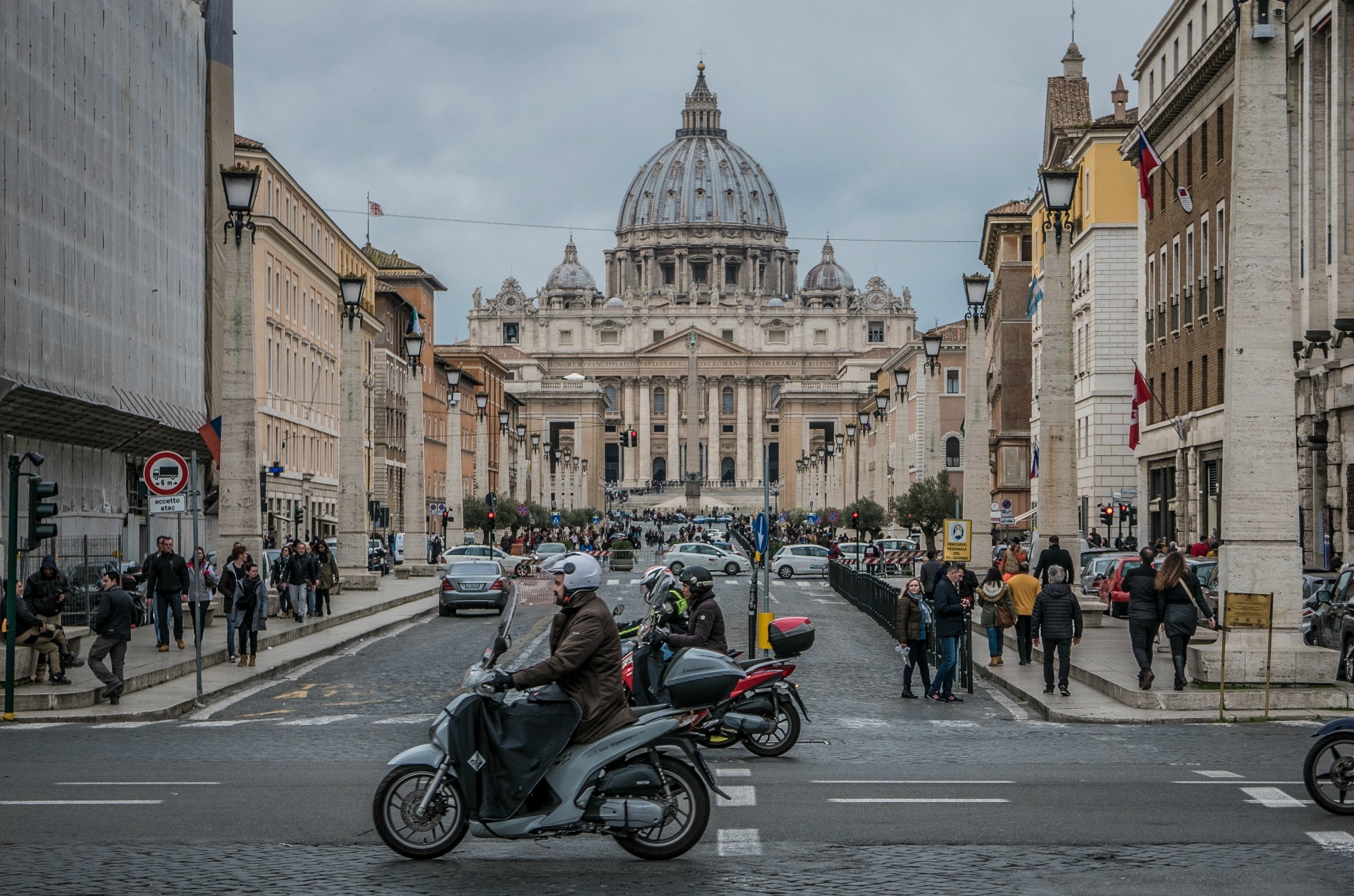 New Rome Free Tour offers a morning and afternoon walking tour every day. You'll start at the Spanish Steps, then see historical landmarks along the way. Visit the best free attractions in the Eternal City with a tour guide company that has a great reputation!
Although the tours are free, you'll need to present a printed ticket.
Via Margutta
This narrow street was featured in a memorable scene in the film, Roman Holiday. Via Margutta has a history of being an art hub, and that tradition lives on today. As you stroll down the street, look for the Fountain of the Arts, Cloud Modern Art Gallery, and Sixth Sense Art Gallery.
If you're a fan of Aubrey Hepburn, stop by Margutta 51. That's the apartment where Roman Holiday was shot, and you'll be able to recognize the scenery.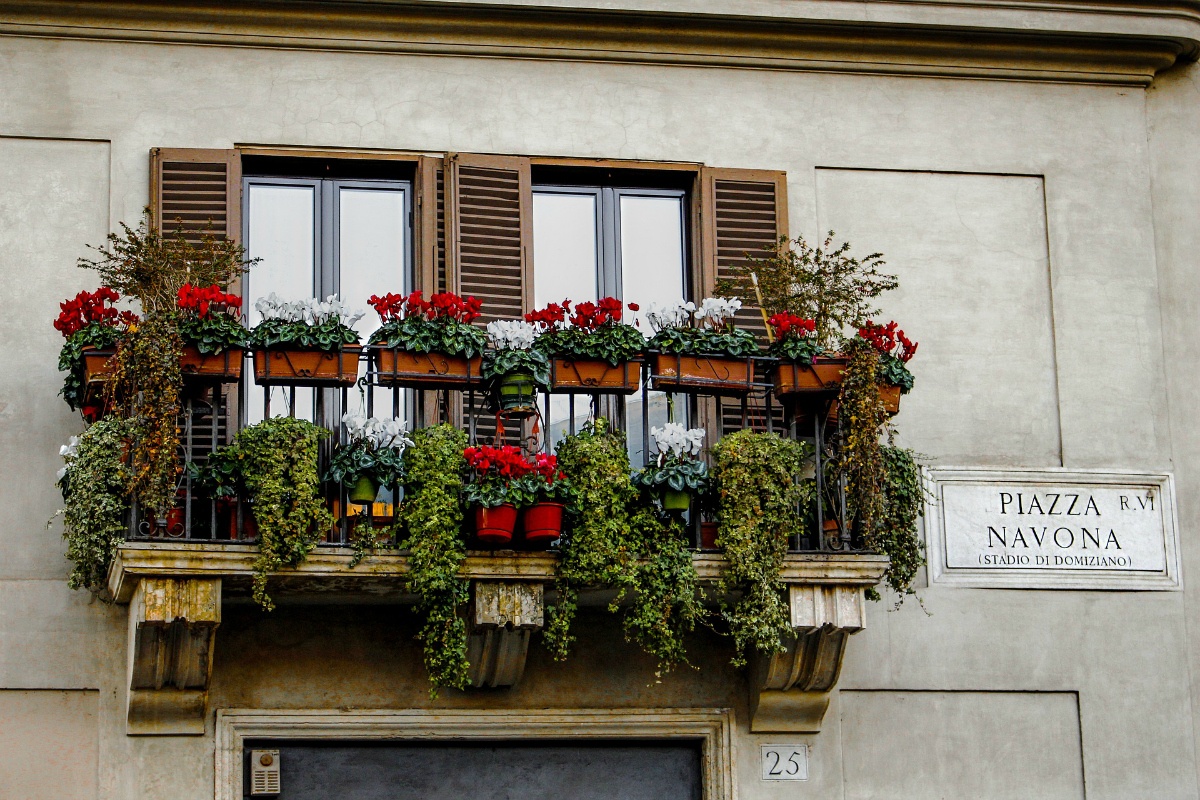 Piazza Navona
Piazza Navona is home to some important sculpture works, like the Fountain of the Four Rivers and the Obelisk of Domitian. Check out the street performers, watch artists paint souvenir portraits, and visit the small shops at the piazza.
This piazza is often included on many tours of the city. Before setting aside time to visit Piazza Navona, see if a tour you're taking already goes there.
Ancient superstition claimed that liars would get their hand bitten off by the Bocca della Verità. A stone disk depicts this figure at the Santa Maria in Cosmedin Church. Historians aren't sure of what purpose the 1,300kg disk served in those times, but you can visit the disk for photo opportunities. Tourists love sticking their hands into its mouth!
You can also see St. Valentine's skull at the Santa Maria in Cosmedin Church. If you plan on entering the church, dress for a place of worship. Otherwise, you can wear street clothes – the Mouth of Truth sits outside of the church.
This church built in the 9th century is known for its Byzantine mosaics. Entire walls are covered in the beautiful artwork, which mostly depicts symbolic Christian scenes. Within the basilica, you'll find the Capella di San Zenone with even more mosaic work. The chapel contains a piece of the column that Christ is said to have been tied to, making this attraction a must-see for practicing Christians.
Entry to both the basilica and chapel are free, but it costs €1 to turn on the lights to get a better view of the artwork.
Campo de' Fiori
"Il Campo" is a community staple for locals. During the day, this piazza is one of Rome's best-known fresh food markets. By night, it's a gathering place for tourists and locals as they frequent the nearby bars. Browse the market or join in on the nighttime festivities!
In 1600, astronomer Giordano Bruno was executed at Campo de' Fiori. This event was memorialized with a bronze statue that you can still see today.
History buffs need to make time to visit the Largo di Torre Argentina! This is the spot where Julius Caesar was stabbed. It's also an important archeological site, with the remains of four temples from over 2,000 years ago. Visit this site to stand where Caesar and Brutus once stood!
You can see plenty of historical sites and beautiful artwork without spending a penny in Rome. Saving money on each attraction you visit will leave you with more for food, lodging, or even your next trip. You don't need to spend hundreds to see the best parts of the city!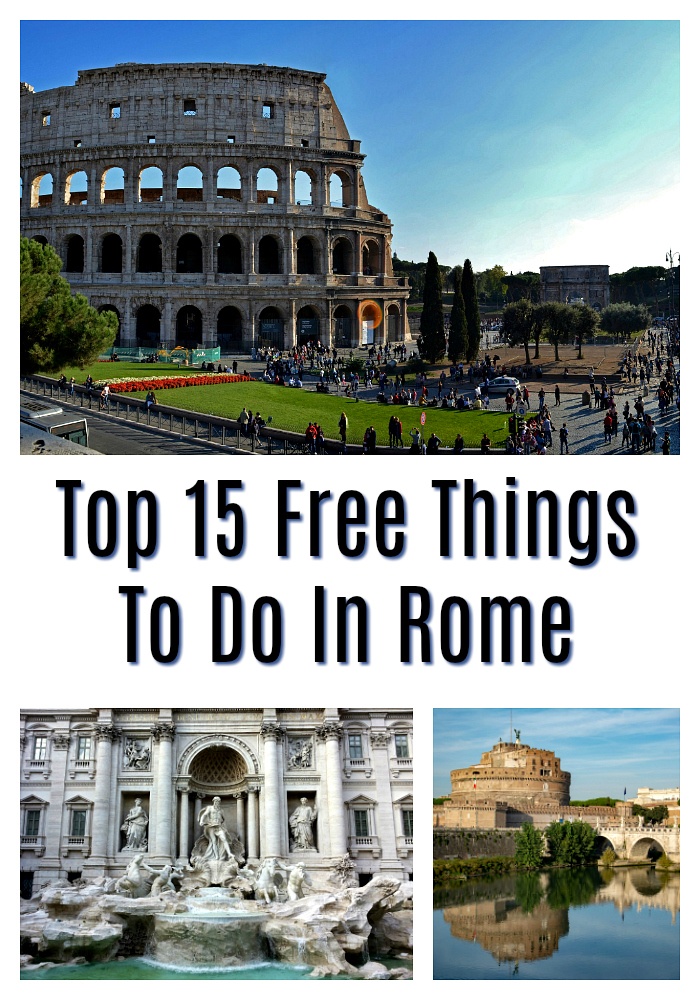 Have you been to Rome? What are your favorite free things to do in Rome Italy?
Be sure to follow Food Wine Sunshine on Facebook, Twitter, Pinterest, and Instagram for more wine tips and experiences, healthy recipes, and travel tips.