(Last Updated On: May 9, 2020)
This Floating City is filled with history, breath-taking architecture, delicious food, sip-worthy wines and so much more. If you are planning a trip to Venice Italy, add these Free Things To Do In Venice to your trip itinerary.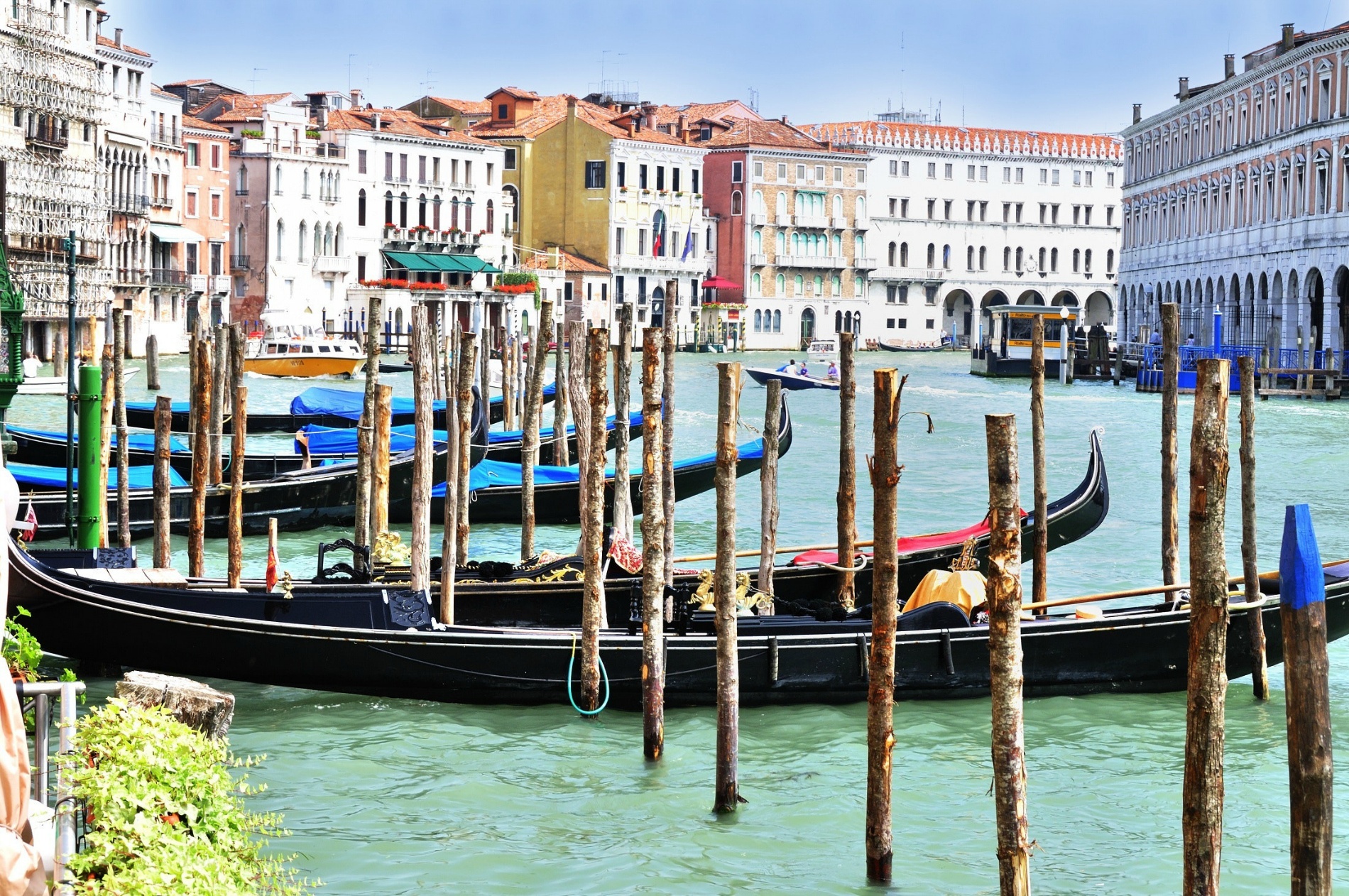 Top Free Things to Do in Venice
Venice is a small Italian city made up of 118 islands. These islands are separated by canals and connected by bridges, earning Venice fitting nicknames like "The Floating City" and "City of Canals." The unique city has frequently been named the most beautiful city in the world, and it's extremely popular with tourists. Expect plenty of crowds when you visit! My husband and I actually went to Italy on our honeymoon, we visited Rome, Florence and Venice. All three cities were absolutely stunning and unique in their own way, but being a city that has more water than streets is quite the experience!
Since Venice is such a popular vacation destination, it's very expensive to visit. You can expect some restaurant owners to charge "special" prices for tourists, and boat rides are almost mandatory if you want to get around. You can expect to pay $25 per day on transportation and $32 daily for food at average restaurants. Add ticketed attractions to your itinerary, and your vacation expenses can really soar.
The best free attractions in Venice are niche neighborhoods, incredible churches, and bustling piazzas. By filling your days in Venice with these free things to do, you'll get an authentic Venetian experience without paying an arm and a leg. When you enjoy free activities, you can take in Venice's beauty on any budget!
"A realist, in Venice, would become a romantic by mere faithfulness to what he saw before him." Quote by Arthur Symons, and you can see why he said it. Venice Italy is stunning and brimming with romance.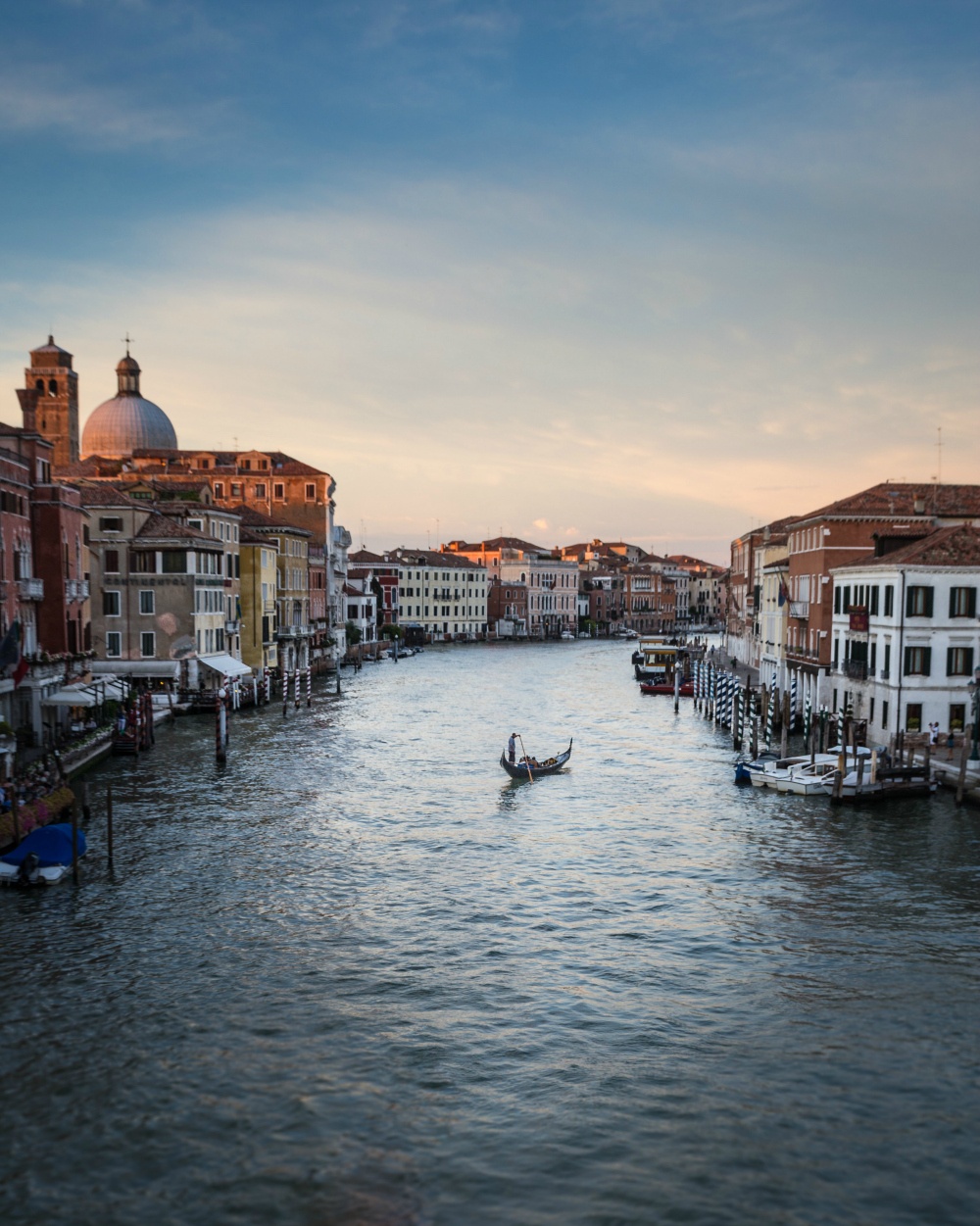 Best Things To Do In Venice For Free
Rialto Bridge
This Venetian bridge is made entirely of marble! From the Rialto Bridge, you can watch the gondolas and vaporettos make their way across the Grand Canal. There are over 400 bridges in Venice, but this one drives the most tourists to visit it. Don't miss out on the beautiful photo opportunities from this vantage point!
There are some high-end shops around the bridge with jewelry and Murano glass. After you've taken your photos from the bridge, you can window shop at these small businesses.
At the end of Piazza San Marco, you'll find this magnificent Italo-Byzantine era church. If your jaw doesn't drop once you see the church's exterior, just wait until you step inside! Golden mosaics, jewels, and artwork cover the entire space, including the floors and ceilings. It's hard to believe that admission to this architectural masterpiece is free!
Sometimes, the Basilica di San Marco is closed off to visitors for religious reasons and for public safety. Check out their schedule here to see when you'll be unable to enter.
Lido
Lido is a barrier island in Venice with a public beach. When it's warm outside, people ride bicycles, sunbathe, and swim with the locals. The waves don't tend to break unless a storm's approaching, making Lido a great place to relax in the Adriatic Sea.
While Lido has several private beaches, you can access Blue Moon for free. Arrive early to get a good spot by the water!
This music museum in Venice sits within Campo San Maurizio. Upon entering, you'll see a collection of musical instruments, an exhibit on violin making, and a section dedicated to a Venetian composer. Since so many museums in Venice cost over €10 to enter, take advantage of this free attraction!
The Museo Della Musica's website is hard to read, so you may have trouble finding the building. The museum is located at Campo San Maurizio 2761.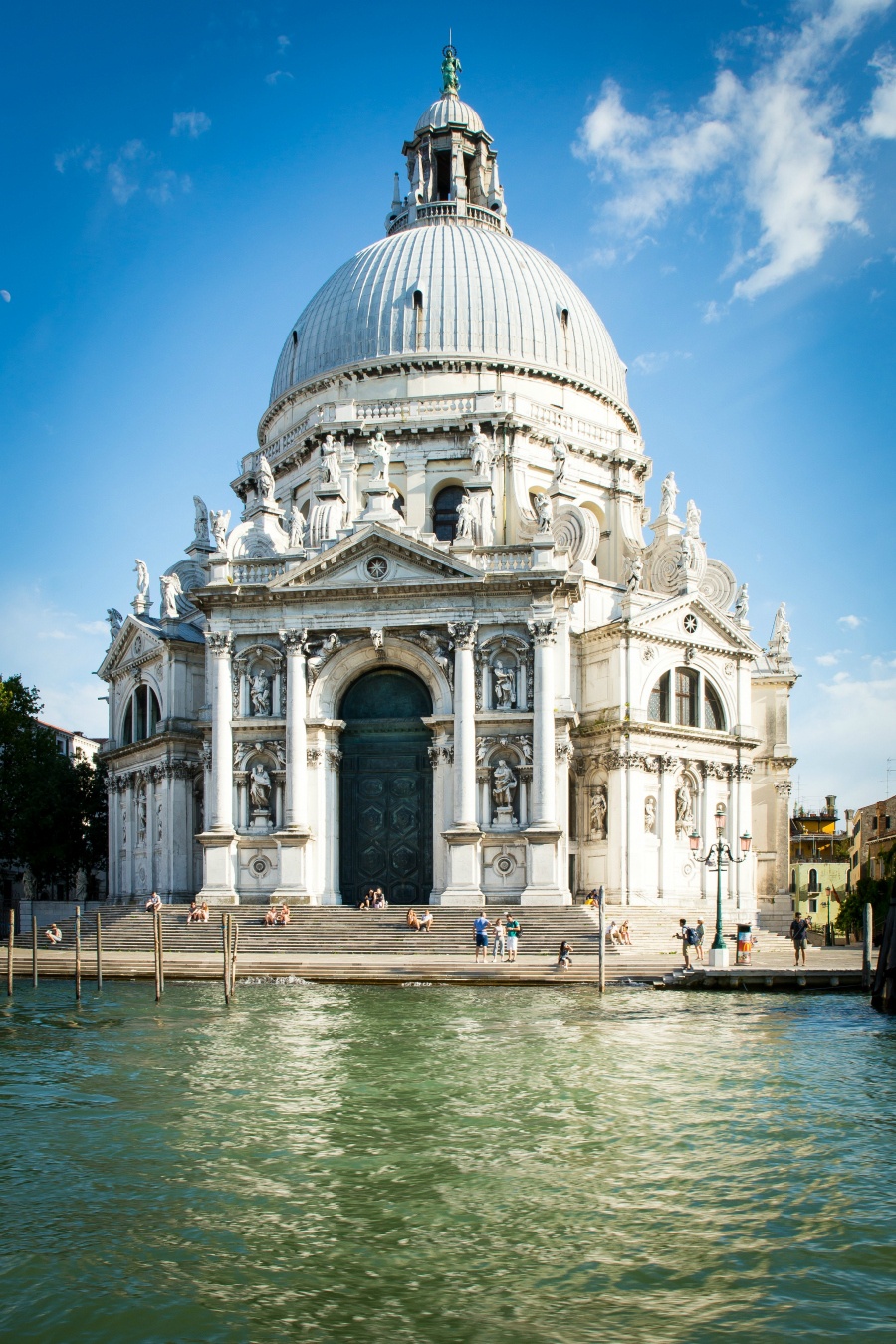 Venice is filled with tourists, making it much harder to navigate than other European cities. Due to the heavy foot traffic, you may have trouble seeing everything on your trip itinerary. On a walking tour of Venice, you can see many great attractions in just a few hours. You'll also learn about the history and culture of the city!
When you tour with Venice Free Walking Tours, each guide sets their own route. You'll get to see the most authentic parts of the city from people who are passionate about the places they're showing you. Tips are always appreciated.
Cannaregio
Venice's Jewish community has a long, rich history. Take a walk around Cannaregio to window shop or enjoy the waterfront views. There are plenty of places to grab inexpensive food here, but you don't have to spend anything to enjoy the area!
While Venice has a very small Jewish population today, you can still learn about Jewish culture at some of the museums here. If you walk to Sestiere in Cannaregio, you can see centuries-old synagogues that are still in use today!
Gondola rides can cost €80-€100, but you can watch a gondola maker perform his craft for free! To get the best views of these squero (or boat builders) at work, walk along the bank opposite the canal to see the back of the boat yard.
If you have a few euros to spare, you can watch the gondolas being built from a wine bar. The nearby establishment, Già Schiavi offers wine for just €1.
This Baroque church is one of the most photographed spots in Venice. It was built in the 17th century to celebrate the end of the Black Plague, and it's visible from the Piazza San Marco. The basilica is free to both tourists and worshipers, while the minor rotunda is reserved for members of the church. Visit the church to admire its architecture and Titians!
When you visit the basilica, dress for a place of worship. Keep in mind that the church will be closed to visitors on some days due to religious observances.
Campo Santa Maria Formosa
This square in the Castello district is known for its unique architecture. You'll see fewer tourists in this part of the city, but the outdoor stalls and cafes liven up the campo. Admire the palazzo while you take in the fresh air!
Campo Santa Maria Formosa is the busiest when school ends for the day. If you're looking to visit when there aren't as many people, avoid visiting in the early afternoon.
Get some beautiful views of the Grand Canal from a bridge that won't be as crowded as the Rialto. The Accademia Bridge was erected in the 1800s, and it sits 10 minutes away from St. Mark's. You'll love your photos from this wooden wonder!
You may encounter street peddlers on the bridge selling handbags and other goods. Never buy their merchandise – you can wind up with a massive fine for doing so!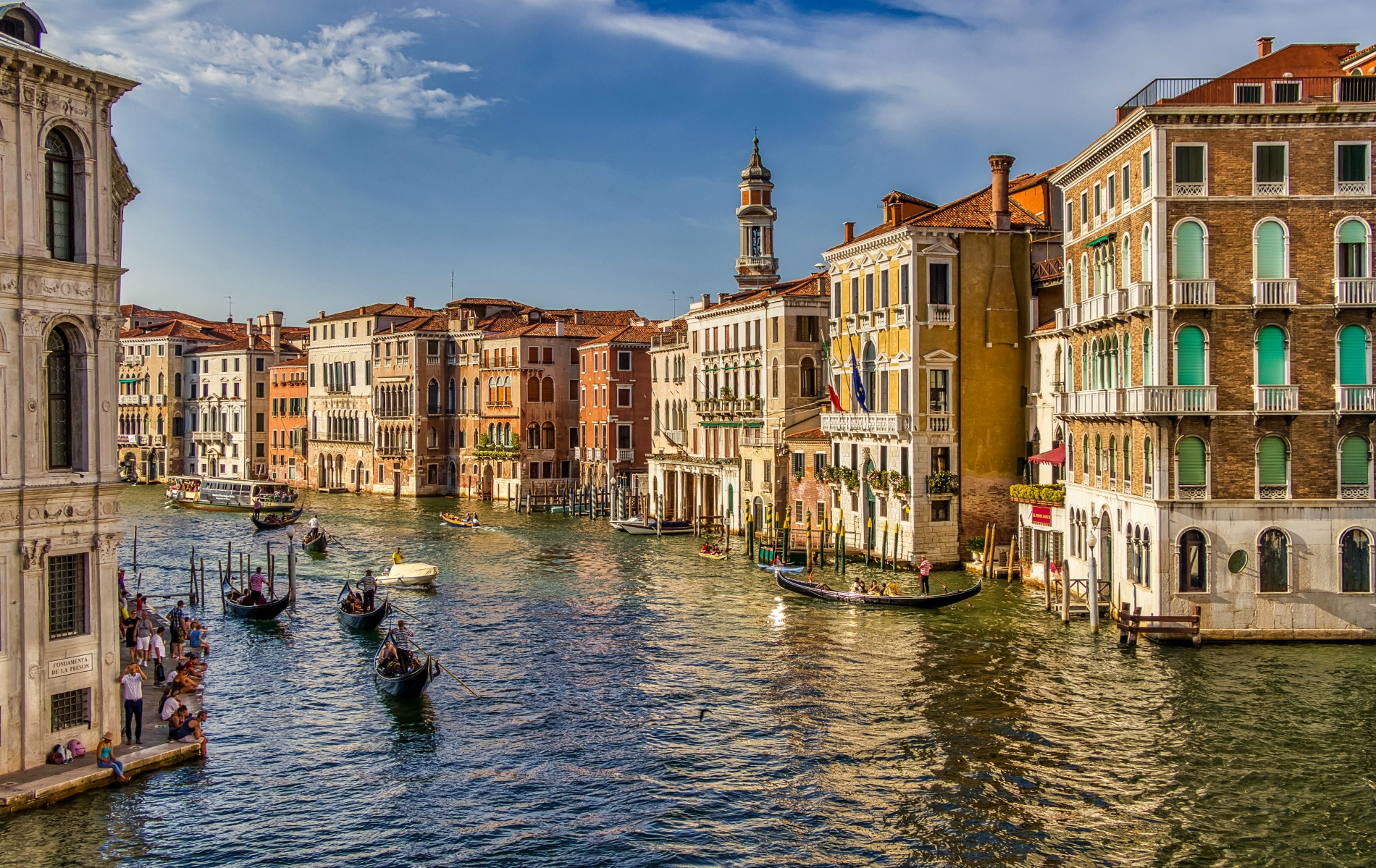 Most of Venice can be enjoyed without paying for attractions. Save money on pricey art galleries – the Venetian basilicas are living works of art, and the architecture around the city is varied. Crowds make it hard to see every attraction in one trip, so choose the most appealing free activities to make the most out of your trip.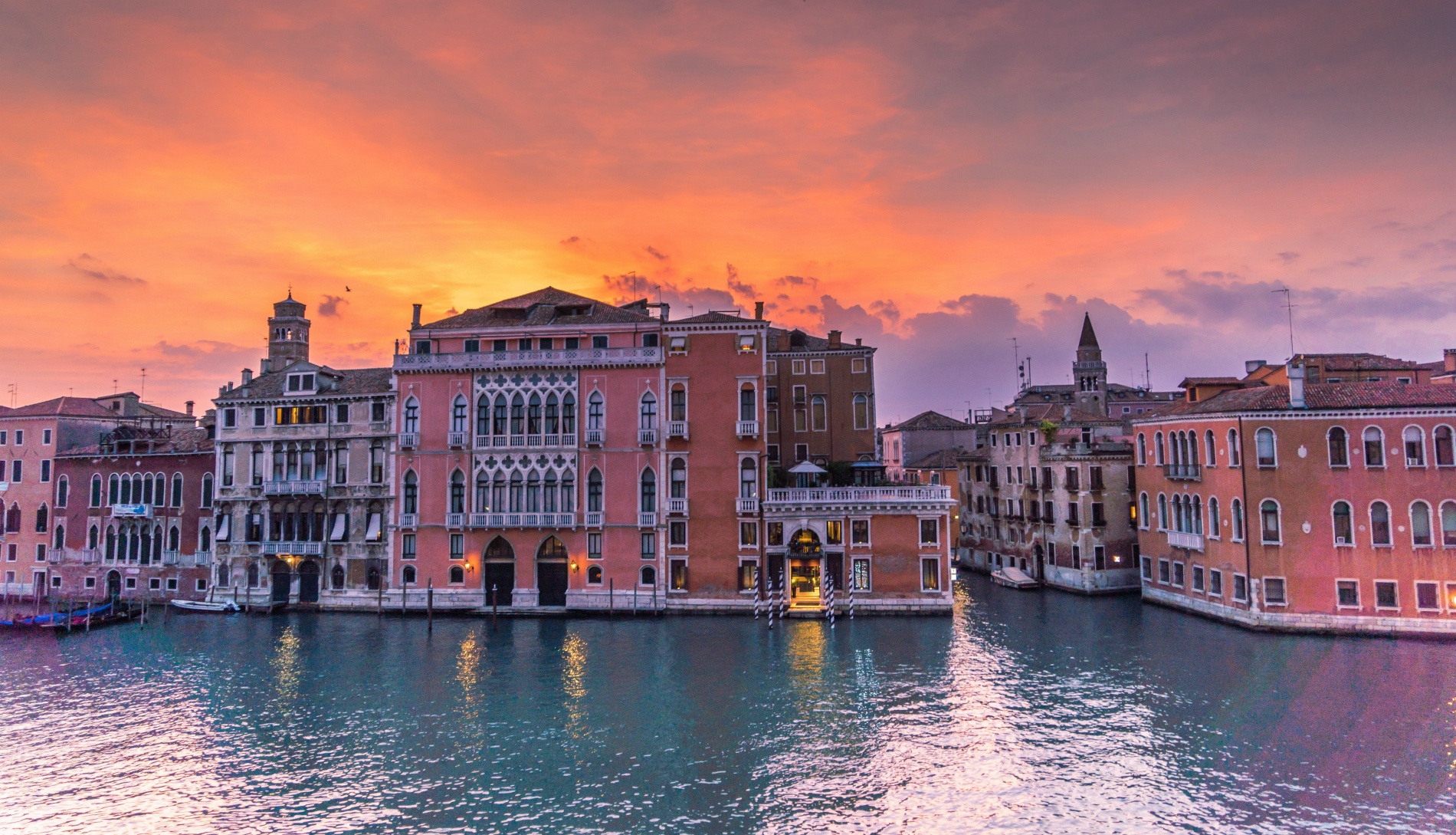 When in Venice, don't spend your precious time on costly ticketed attractions, just walk around and appreciate the beauty, history, and these free things to see and do!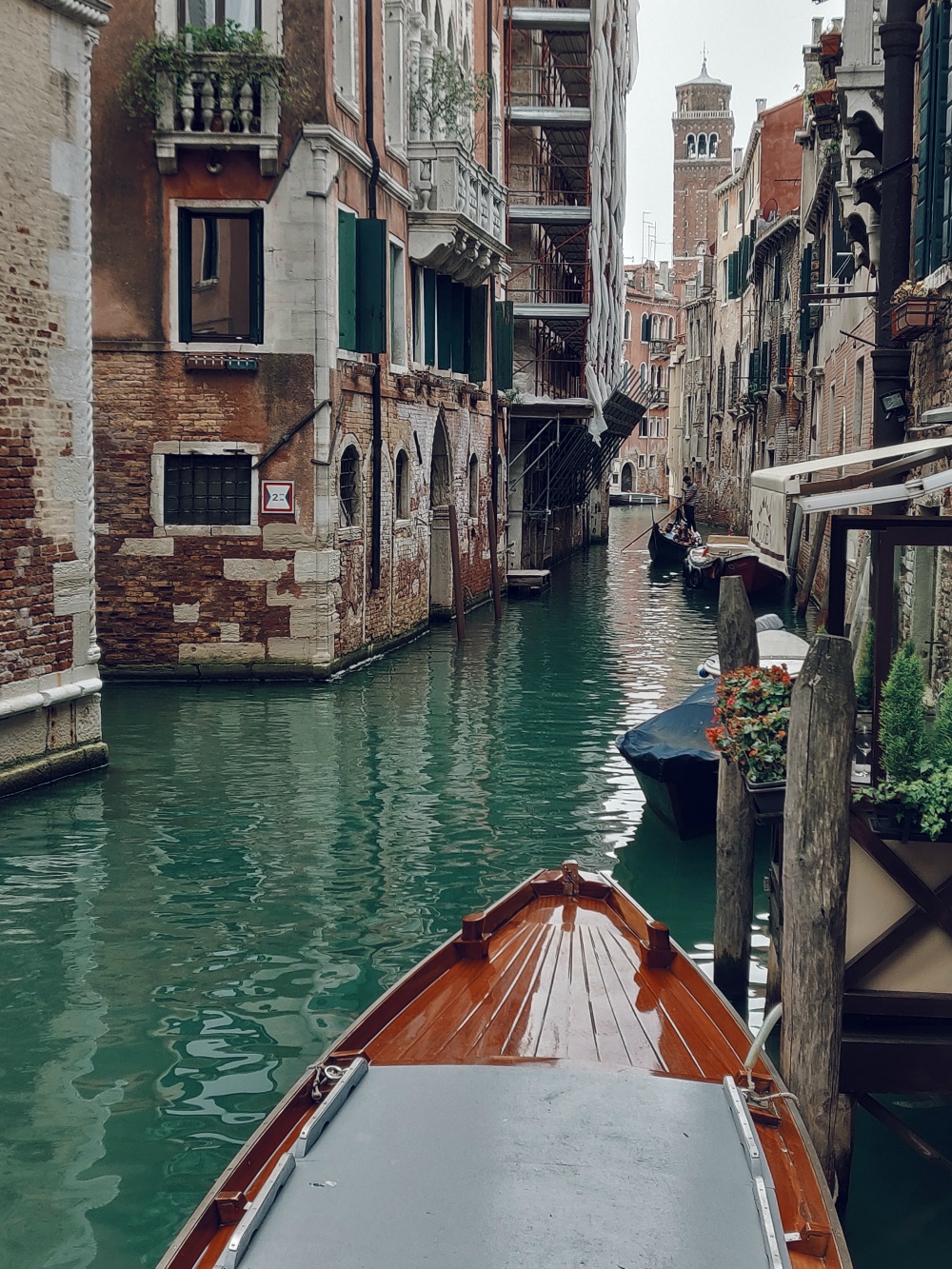 Have you been to Venice Italy? What are your favorite things to do in Venice?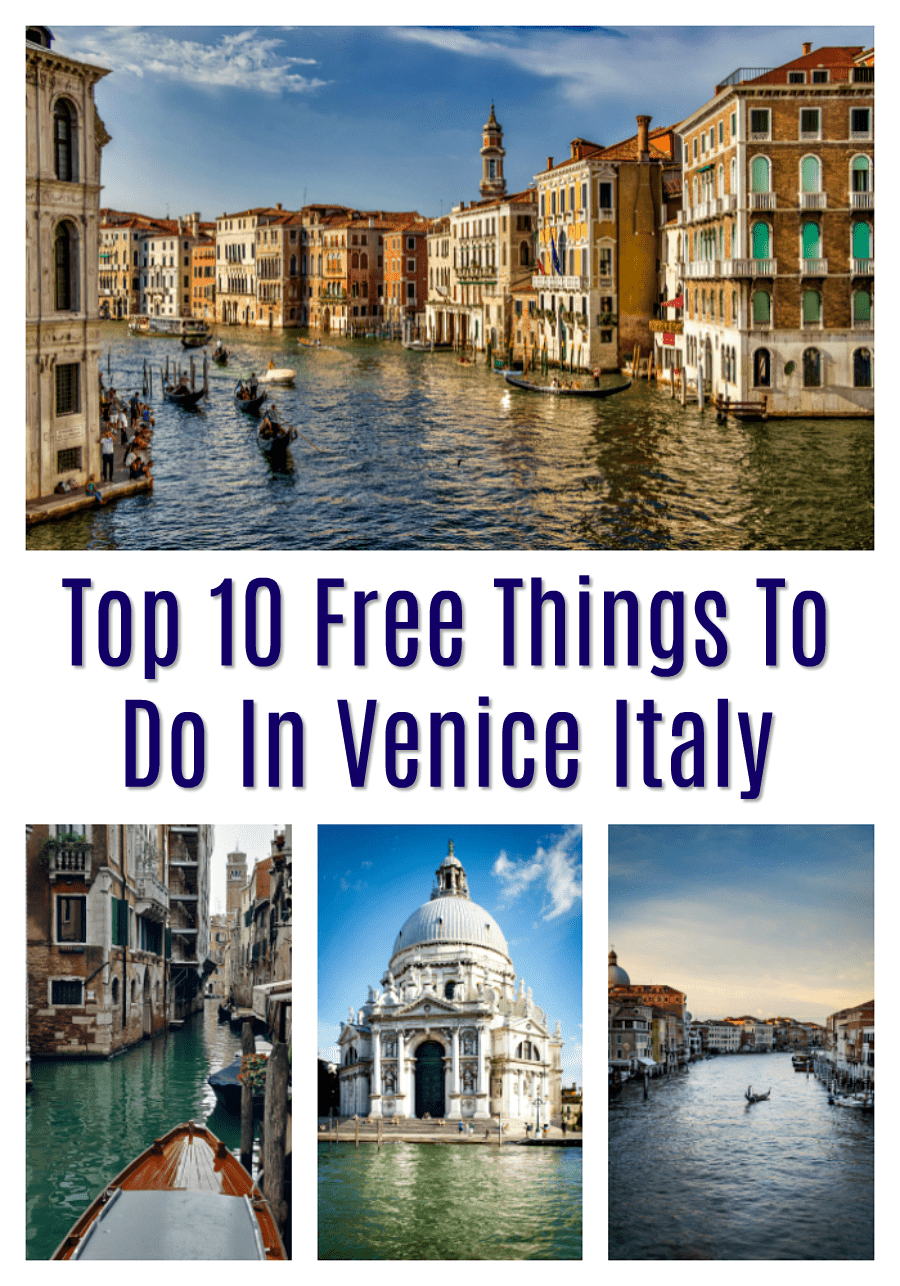 Be sure to follow Food Wine Sunshine on Facebook, Twitter, Pinterest, and Instagram for more wine tips and experiences, healthy recipes, and travel.