(Last Updated On: January 22, 2020)
Sonoma is filled with picturesque landscape, over 400 wineries and so much more. Whether you are planning a solo adventure or a family trip, here are 13 things to do in Sonoma beyond visiting the wineries.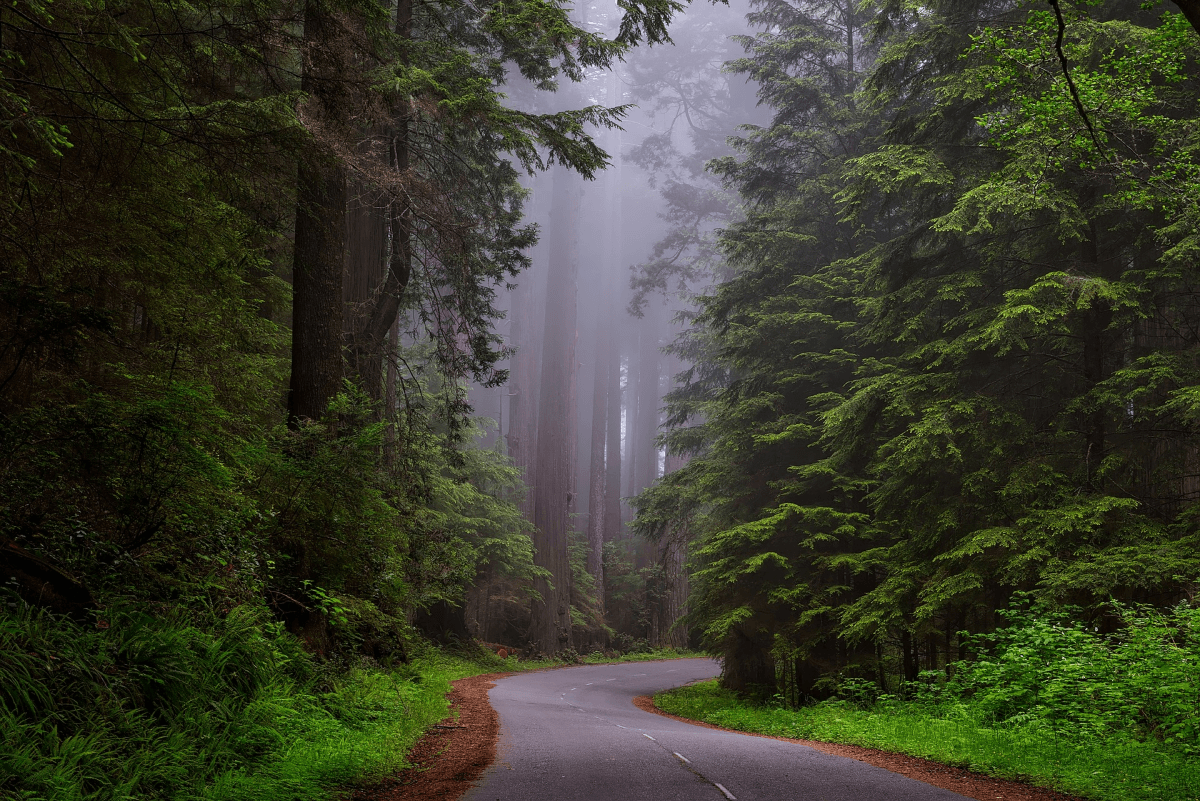 Things To Do In Sonoma Beyond Wineries
Sonoma, California is full of beautiful scenery and of course loads of famous wineries, but what else is there to do there? Could Sonoma be a family vacation destination? The answer is a resounding yes! There are tons of activities and sights to see that the whole family is sure to enjoy and even better, many of these adventures and sights are free! Yes, you read that correctly, family adventures that won't cost you an arm and a leg for each person and the memories that you will make together are guaranteed to be priceless!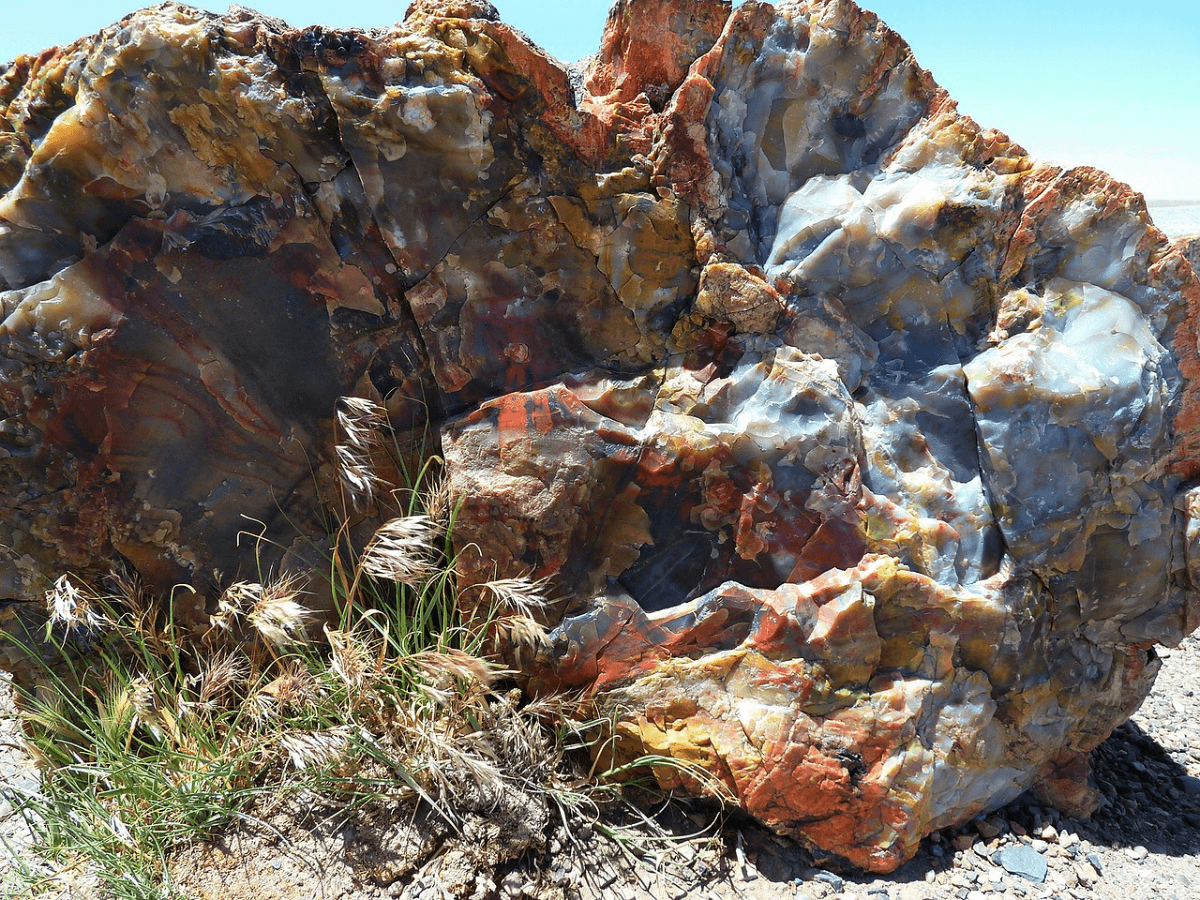 Here are 13 adventures you can find that the whole family will enjoy in Sonoma:
Armstrong Redwoods State Natural Reserve
The ancient Coast Redwoods growing in Armstrong Natural Reserve are some of the tallest living things on earth. These trees live to be between 500 and 1000 years and stand up to 250 feet tall. The coast redwoods are labeled as a temperate rain forest and it rains as much as 55 inches per year. There is a visitor's center, amphitheater, and plenty of places to stop and have a picnic. This is a sight that everyone should see at least once, it's not just anywhere you can see trees that are thousands of years old. Parking is free, but limited. Your furry friends are welcome, but they must be on a leash. If you could like to pack some food, there are picnic areas for you to enjoy. There is a lot of information available online, from suggested hikes, easy walks and what to wear, so be sure to check that out before heading out.
You do have to pay to visit this incredible reserve by car, the cost is $10.00 per vehicle, $9.00 per vehicle for seniors. If you choose to walk or bike, it's free. The hours of the Armstrong Redwoods State Natural Reserve are 8:00 AM to one hour after official sunset. The Visitor Center is open 11:00-3:00 Daily.
Fort Ross has been a state park since 1906, but from 1812 to 1841 Russian fur trappers inhabited the area. There are many historical sites to see at Fort Ross including a windmill, a chapel, blockhouses, stockade, and barracks. The only original structure left is the Rotchev House which is an excellent example of Russian architecture of the time. There are also beautiful nature trails, whale watching, and a beach full of seals that you can explore. Visiting Fort Ross is free, but they do ask for a donation. There are many free walking tours as well, but if you would like a Group Guided Tour, you can do a walking one for a mere $5 (free for kids 12 and under). The Guided Tours are seasonal and offered at specific times, so be sure to check the website before you head out. But, even if you miss a guided tour, there is much to explore on your own. Fort Ross State Historic Park is open everyday. The Visitor Center and the Fort Compound hours are 10am to 4:30pm while the park grounds are open from sunrise to sunset. Call House Museum tours and Windmill Demonstrations are on the first weekend of each month from 1pm to 4pm.
Old Faithful Geyser of California
Have you always wanted to see a geyser of steam and hot water shoot it's way 75 feet up into the air? If so, make sure that you check out the Old Faithful Geyser of California located in Calistoga. This is one of only three predictable geysers in the world, and if it is not erupting predictably that likely means an earthquake is due to strike in the coming weeks within 500 miles of the geyser. This geyser is one of the most photographed sites in the whole state of California with its rainbow reflecting sprays. In addition to the geyser, there are also gardens, an animal farm, a geology museum, and a gift shop to explore. There are also picnic areas and places to play Bocce.
Old Faithful Geyser of California is open every day, hours vary a bit depending on the season. Kids 4 and under are free, adults are $15 but there are discounts for Calistoga residents and seniors.
Lake Sonoma is surrounded by Sonoma wine country and was created in 1983 when the U.S. Army Corps of engineers created the Warm Springs dam. This created a 2,700-acre surface area lake to prevent flooding in the area. In addition to the lake, there are nearly 18,000 acres of nature to explore. This is a beautiful place to hike, hunt, fish, picnic, ride horses or camp. There are of course recreational water activities as well and you can rent boats, jet skis and other watercraft at the park. If you are looking to camp while touring the Sonoma Valley wineries this may be just the place for you and your family to stay. You can man make reservations for your favorite activities.
Lake Sonoma Marina is open all year and prices vary on what activities you would like to participate in.
Bodega Bay is a popular spot on the Sonoma coastline for residents and visitors alike. You can hike, fish, golf, horseback ride, and even fly a kite there. The Bay is a popular place to bird watch and to watch seals and whales from the shore or on a boat tour. Bodega Bay is a picturesque fishing port with lots of shops, restaurants, and galleries for you to explore. If you are a movie buff particularly and Alfred Hitchcock fan you may want to head to the Potter Schoolhouse and the St. Teresa of Avila Church in the nearby tiny village of Bodega. Both were prominently featured in the film The Birds.
Point Reyes National Seashore is about an hour's drive from Sonoma but the scenery, activities, and history here make it well worth the drive. Point Reyes is part of the California National Park system and encompasses several different places. From Alamere Falls where a waterfall flows directly into the ocean to Chimney Rock which is bursting with wildflowers, birds, and elephant seals there is a lot to see and do here. Point Reyes National Seashore is home to more than 60 species of mammals and 490 species of birds.
The Point Reyes National park is open daily from sunrise to midnight throughout the year, but is closed on Christmas Day and closes at 2 PM on Thanksgiving day. It is free enter and enjoy Point Reyes National Seashore.
The Petrified Forest Calistoga is also about an hour's drive from Sonoma but well worth the trip to see trees that are over 3 million years old. The trees were knocked down by the force of a powerful explosion from the now-extinct Mt. St. Helena volcano. After being knocked down they were covered in thick volcanic ash that over millions of years petrified and preserved them. They remained covered and hidden from the world until 1870 when a Swedish farmer stumbled across them while raking out his fields. You can take a guided tour or just explore the trails on your own.
The hours of admission vary slight for the Petrified Forest depending on the season, so be sure to check out the website before you go. Admission is $12 for adults with discounts available for seniors and kids. Children under 6 are free.
Safari West is a 400-acre wildlife preserve with over 100 species and 700 animals. The guided tours are about 3 hours long and include an approximately 45-minute walk and a 2 ½ hour open-air drive. Some of the animals that you can see on this tour include cheetahs, flamingos, zebras, wildebeest, cape buffalo, rhinos, and lemurs. There is also an open-air aviary that is home to many exotic birds. You can even spend the night at Safari West in tents they had imported from Africa.
Reservations are required for this incredible experience, and the fees vary on what you would like to do while you are there. While this may be a bit of a splurge, it definitely looks like an unique experience and one you will remember for a lifetime.
Charles M. Schulz was the creator of the world-famous and much-loved Peanuts characters including Snoopy and his feathered friend Woodstock. In 2002 his family opened the Charles M. Schulz Museum in the heart of Sonoma, his hometown so that visitors could see his collection of drawings in person. This is the largest collection of Schulz's work in the world, and there is also an awesome gift shop so you can pick up some of your Peanuts gear.
The Charles M. Schulz Museum is open on weekdays 11:00 am–5:00 pm and on weekends 10:00 am–5:00 pm. There are days they are closed for the holidays and they are closed on Tuesdays during the Fall, Winter and Spring. So be sure to check the website before planning your trip. The admission is free for members, otherwise it's $12 for adults and there are discounts for seniors, children and students. Children 3 and under are free.
Have a tour of Sonoma with a different type of perspective from high up in the air. Your flight will take you over the Russian River Valley where you will see vineyards and views of the California countryside. You will soar over the Sonoma Coast State Park and Penny Island, as you fly over the Pacific ocean make sure that you look for whales, seals, and dolphins.
Reservations must be made for these experiences, and pricing will depend on what options you select. This may also be considered a splurge for some, but the experience will be one you never forget.
The Sonoma County Art Trails is the oldest juried open studio tour in the country, and it takes place on the 2nd and 3rd weekends in October each year. Not to worry if those dates do not coincide with your trip though. Art is welcome in Sonoma county and there are painted park benches, sculptures, and more throughout the community.
Drive America's Most Beautiful Road
State Route 1, also known as the Pacific Coast Highway, is a major north-south highway in California that travels most of the Pacific coastline in the state. It is the longest state route in California at 659 miles, but what makes it a tourist destination is the scenery you will view while traveling it. Highway 1 runs for 56 miles through Sonoma County and there are lots of beautiful sites to see and explore. Some of these include Bodega Bay, Jenner, Fort Ross State Park, Stewarts Point Store, and Gualala Point Regional Park.
Ever wondered where the delicious fruits, vegetables, and wines are coming from in Sonoma county? Check out the Sonoma Farmtrails website here and you can take a trip through Sonoma to visit the farms and wineries of your choice. Many of these places will allow you to take a tour and see how it all works and of course, make a purchase or two.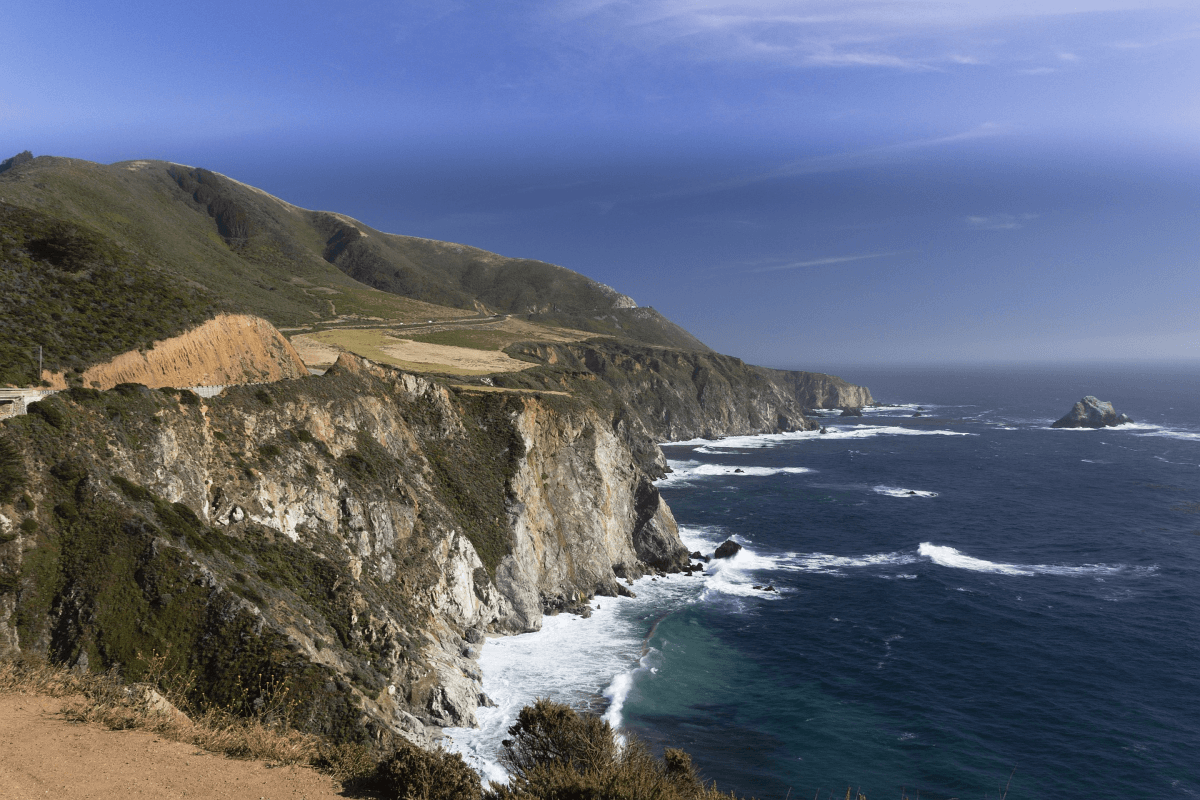 As you can see from this list of activities and sites to see in Sonoma, there is a lot more to do than just visit wineries. You are guaranteed to find something to do in Sonoma that will entertain, amuse, and maybe even educate everyone in your group.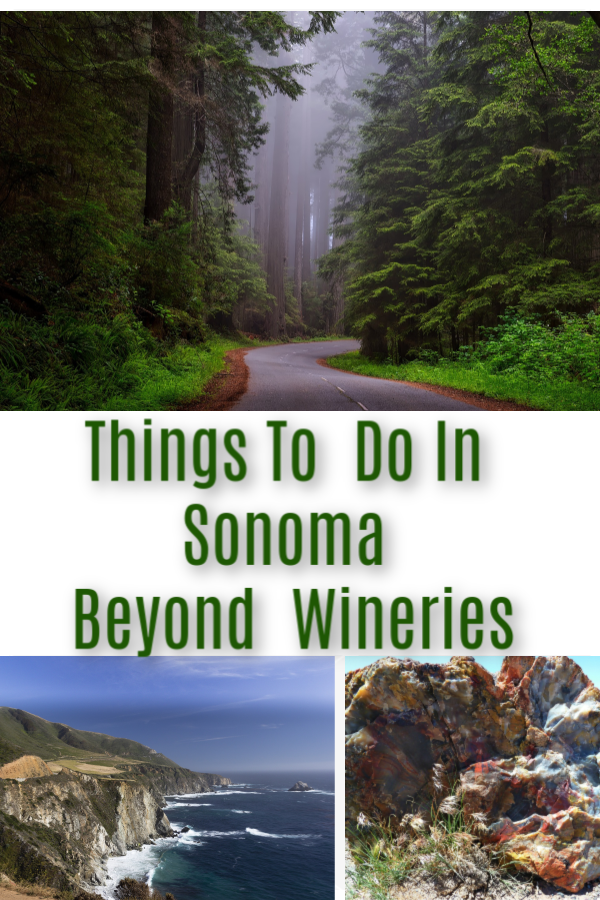 Have you been to Sonoma County California? What are some of your favorite things to do when visiting Sonoma?
Be sure to follow Food Wine Sunshine on Facebook, Twitter, Pinterest, and Instagram for more wine tips and experiences, healthy recipes, and travel.