(Last Updated On: October 15, 2019)
Thank you Ruth's Chris Steak House for sponsoring this post. It's the perfect place to enjoy a meal, even without a special occasion!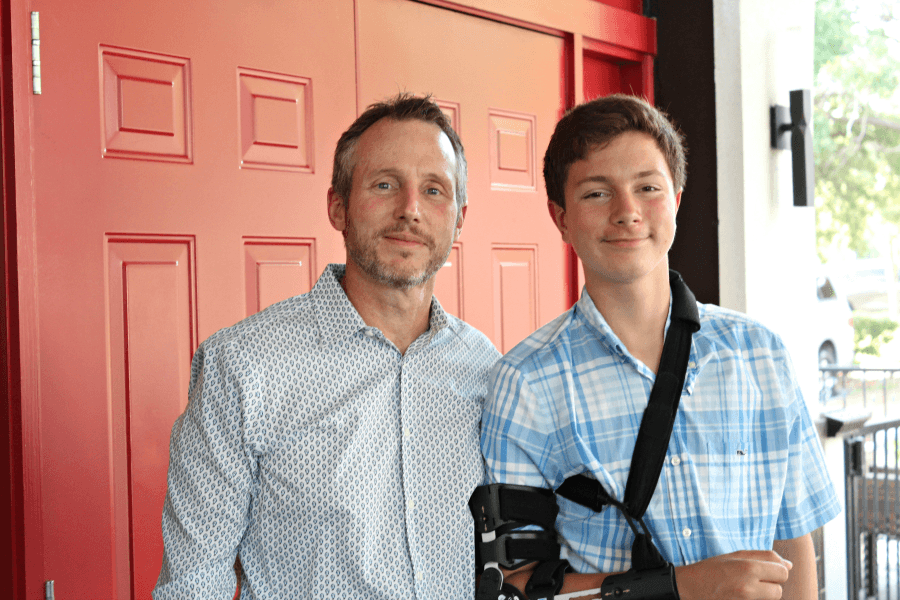 A Reason To Celebrate Today
We spend most of our lives getting from one event to the next. We start summer already planning for back to school. We get the kids back to school and we start planning for Halloween. It's not even Halloween yet and we are planning Christmas. Why aren't we talking about today? Why aren't we looking at today as a day to celebrate?
My son had spent the summer training and getting ready for high school baseball. I dropped him off at tryouts and 30 minutes later he called me and said that he was done and that I needed to pick him up and he may need to go to the doctors. Ok, ON MY WAY. Then, my phone rang again. It was my son again. I answered and there was a gentleman on the other line who said "Hi, Mrs. Shaw, this is the baseball trainer. Your son is in a lot of pain and he will need to be taken to the ER…" He continued to talk and explain what happened to me, but I was no longer listening. The only thing that mattered to me was getting to my son. He needed me.
I picked him up, he was in pain and anxiety ridden. We went straight to the ER and discovered that the bone in his elbow was no longer attached. He would need surgery. After surgery, he would need 12 weeks of physical therapy.
I can't tell you how many times in my parenting career I haven't taken the kids up to the pool or to the beach or out to dinner because there wasn't a special "reason" to.
Now, he can't swim for 12 weeks. He can't ride his skimboard for at least 12 weeks. He can't fish for 12 weeks. He can't cut his own food for 12 weeks. He can't. He can't. He can't.
Can you imagine how much that breaks my heart? He can't do the things he loves to do. And I can count at least 5 times in the few weeks before his "accident" that he asked me to take him somewhere or do something, and I just didn't think that we had time or that we needed to. I mean, isn't the day at the beach like a special occasion? Isn't a dinner out something that we do when we are celebrating something? We would have a reason to do those things soon, just not today. Not today.
You can guess what I learned, right? TODAY is a special day. TODAY is a reason to celebrate. The moment that is occurring right now that we will never get back, this is a special moment. And it's these little moments that will one day be the most important. The unplanned smiles, the simple celebrations of just making it to Friday, or that he got to take his arm brace off for 10 minutes today. We need to stop and appreciate the everyday, every moment. The now. Life isn't all about getting from one event to the next, but enjoying the days in between.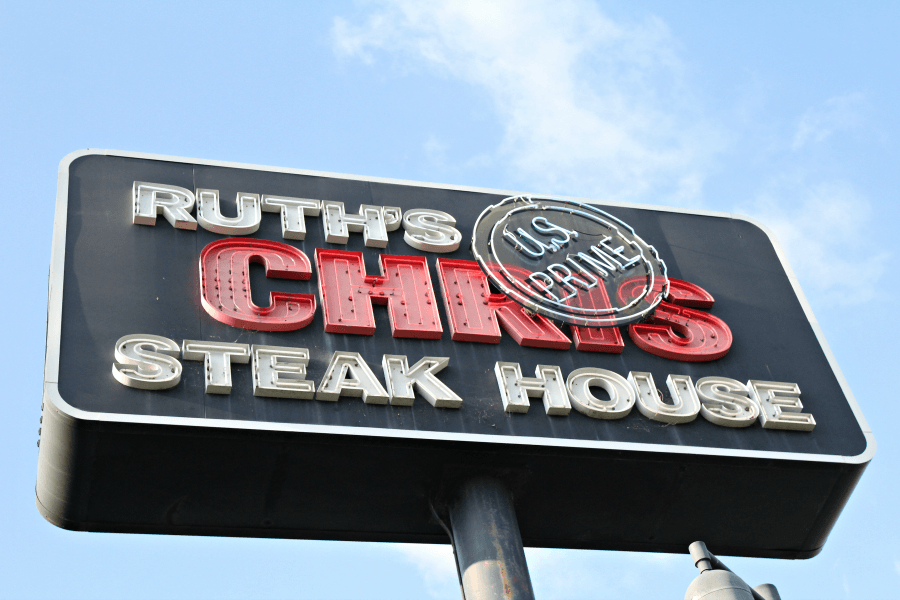 So, to help us enjoy the NOW and what my son CAN do (no more can'ts,) we celebrated the fact that we made it to the weekend, and that Steven got his arm brace on and off by himself, by going out to dinner at Ruth's Chris Steak House. I know most people don't think to celebrate small victories; it may seem trivial to celebrate something as seemingly unimportant as the fact he got his arm brace off himself, but that small victory is going to lead to big victories. Dinner reservations don't need to be made at your favorite restaurant for just the big victories or birthdays and anniversaries. They can be made simply because you want to spend time together. And that is exactly what we did.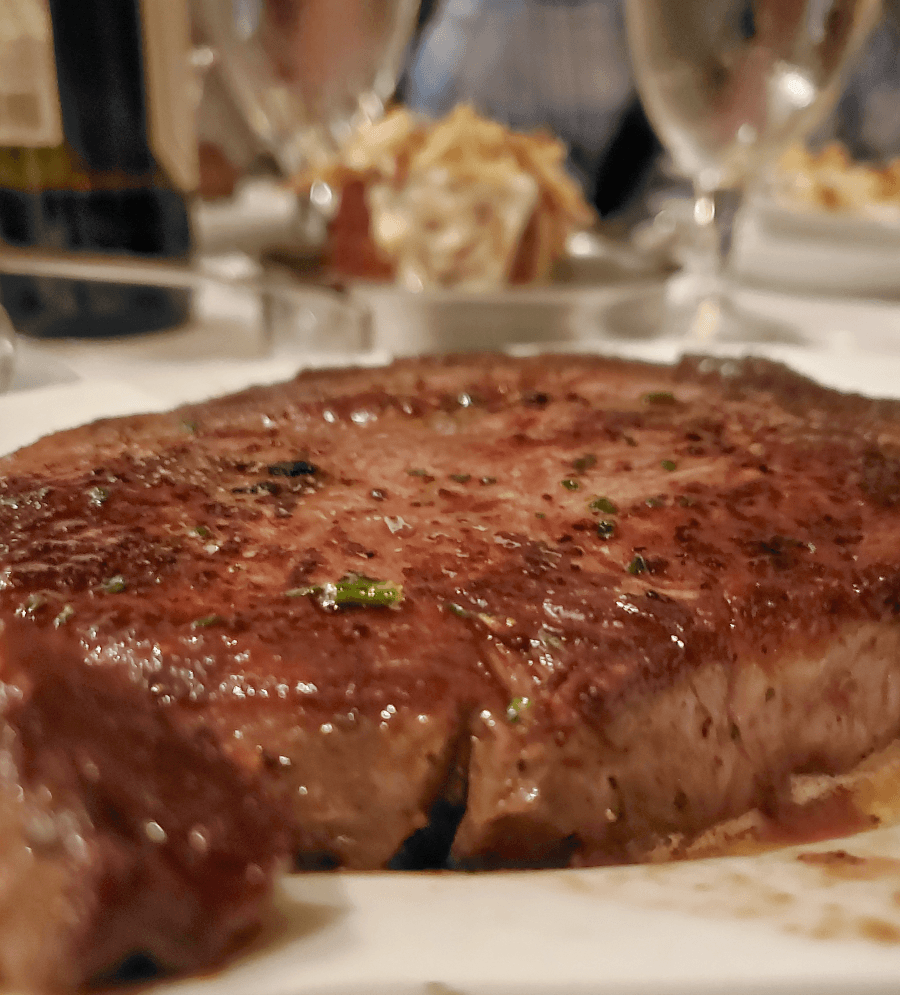 My family and I went to Ruth's Chris Steak House here in Tampa, and we were treated to world class hospitality and a charismatic staff that took the time to ask us about our day, and to ask about my son's arm. These simple and unexpected warm gestures really made our night even more memorable. Well, that and the award-winning selection of wines and top-quality steaks from USDA Prime Beef.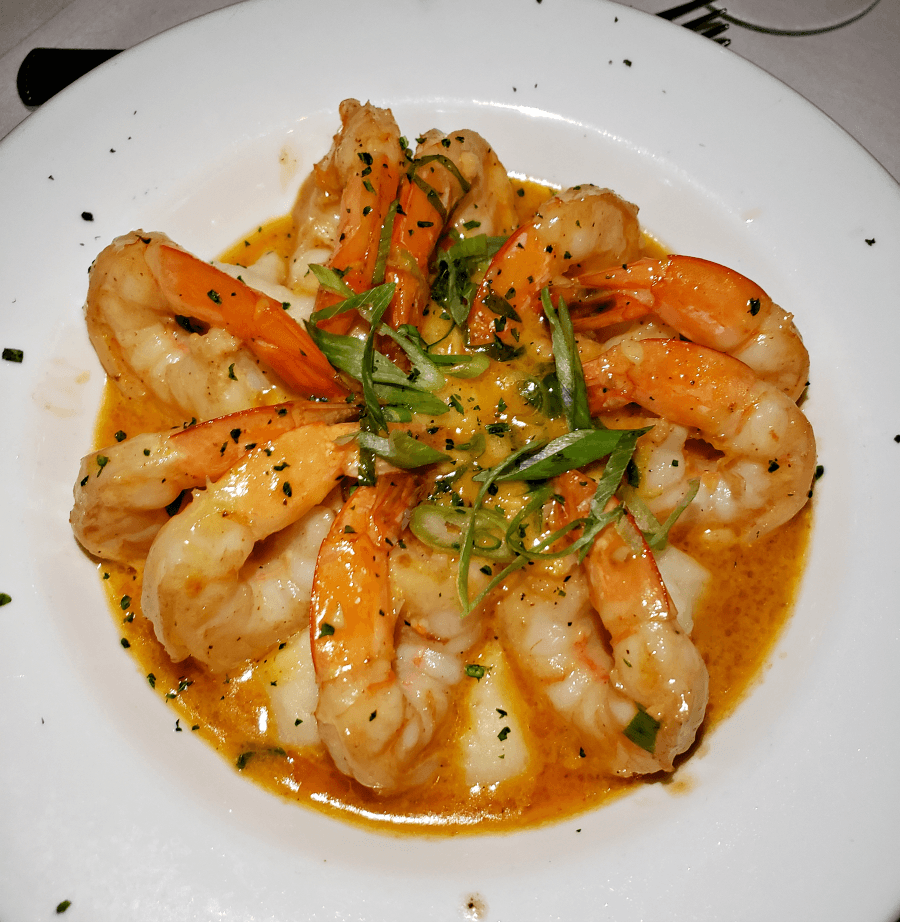 We actually all ordered the 3-course Classics menu. Steak, shrimp, and lobster, oh my! It was the perfect option for all of us because we all wanted to try a bit of everything, and we did. We all chose a soup starter, but we could have also gotten the Heirloom Tomato & Cucumber Salad. For the entrées, my daughter and husband got the 6oz Filet and Shrimp, my son got the barbecued shrimp, and I got a beautiful ribeye. Each steak was served on a 500 degree plate, yes, you read that right…500 degrees! Ruth's Chris' perfected broiling method and seasoning techniques ensure each cut of USDA Prime beef they serve arrives cooked to perfection and sizzling on a 500 degree plate, just the way Ruth liked it. And we can verify, each steak was cooked to absolute perfection. For dessert, we all had a summertime favorite, strawberry shortcake served with fresh strawberries, berry jam, and a homemade vanilla whipped cream. Who can resist strawberry shortcake?!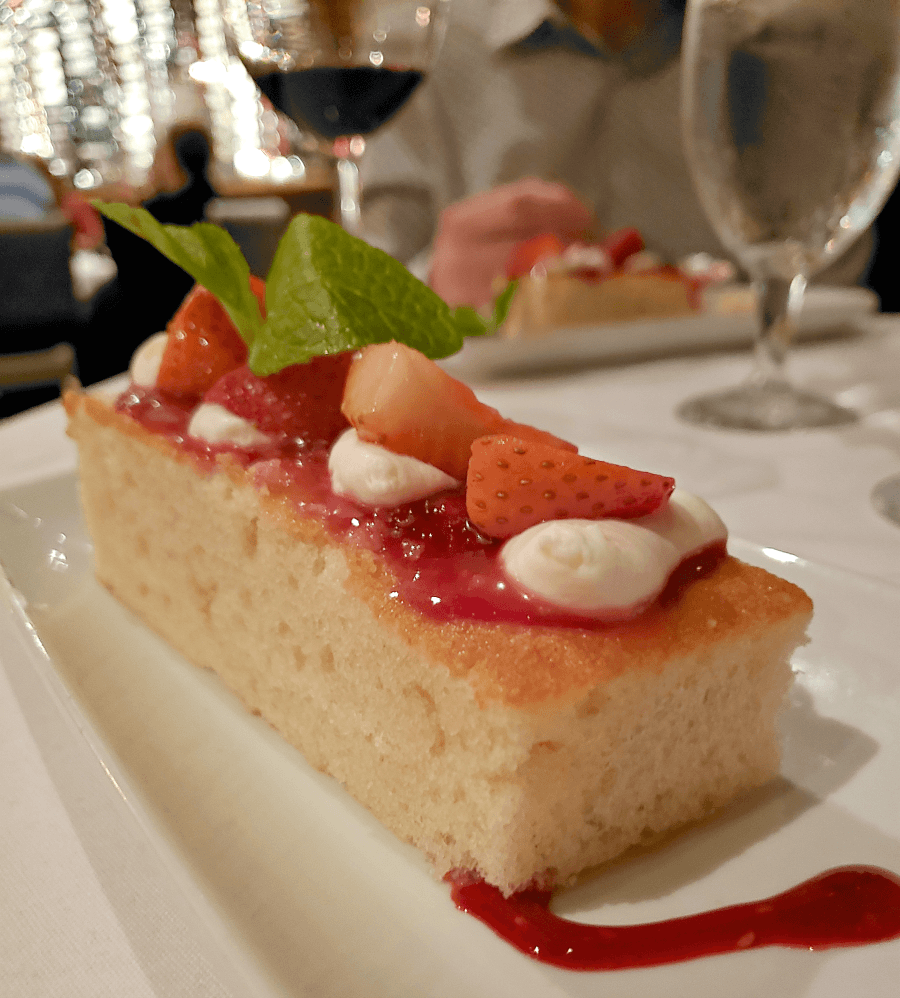 It was a night to remember, and the special occasion was simply that we were together. Isn't that what life is all about anyway?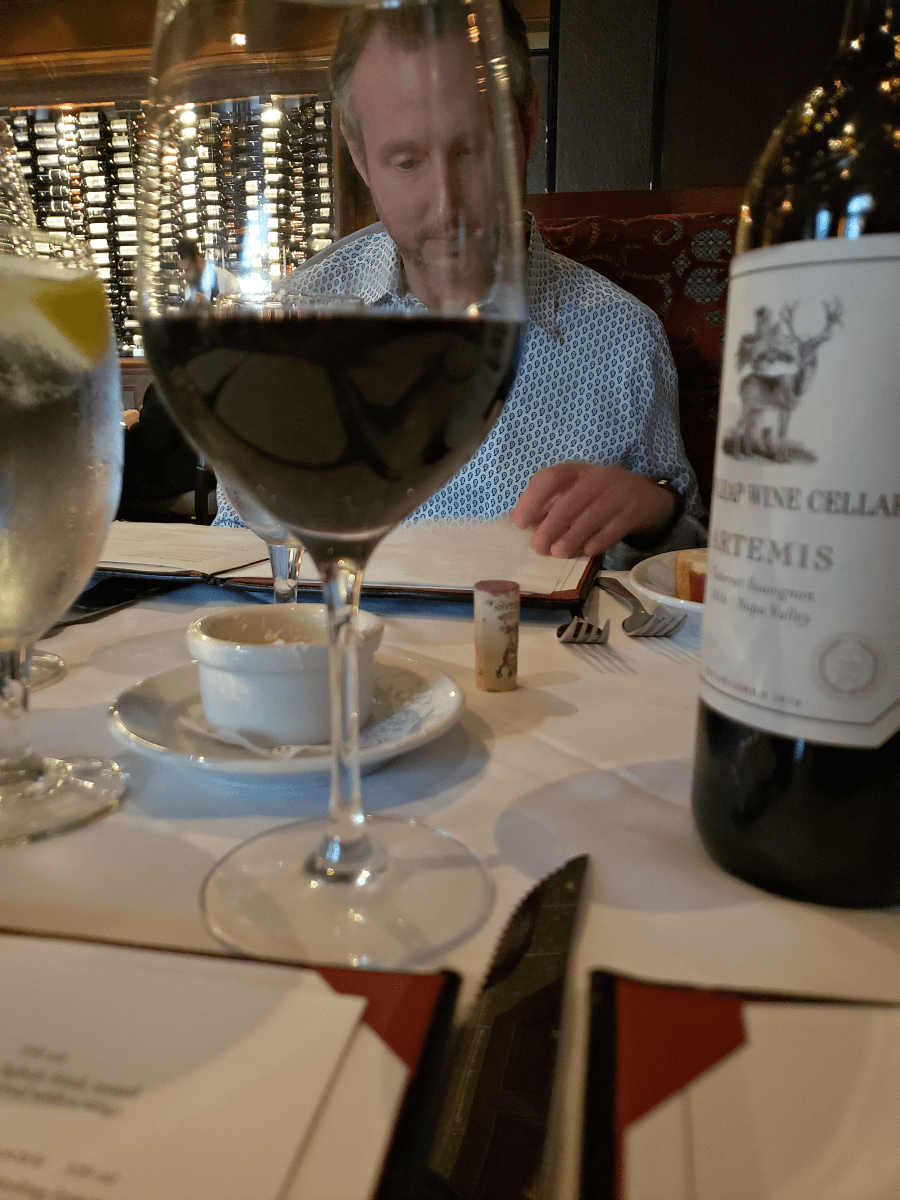 We are always thinking about the next event to celebrate together, so isn't today technically an event? Aren't you with your absolute favorite people right now? Celebrate that.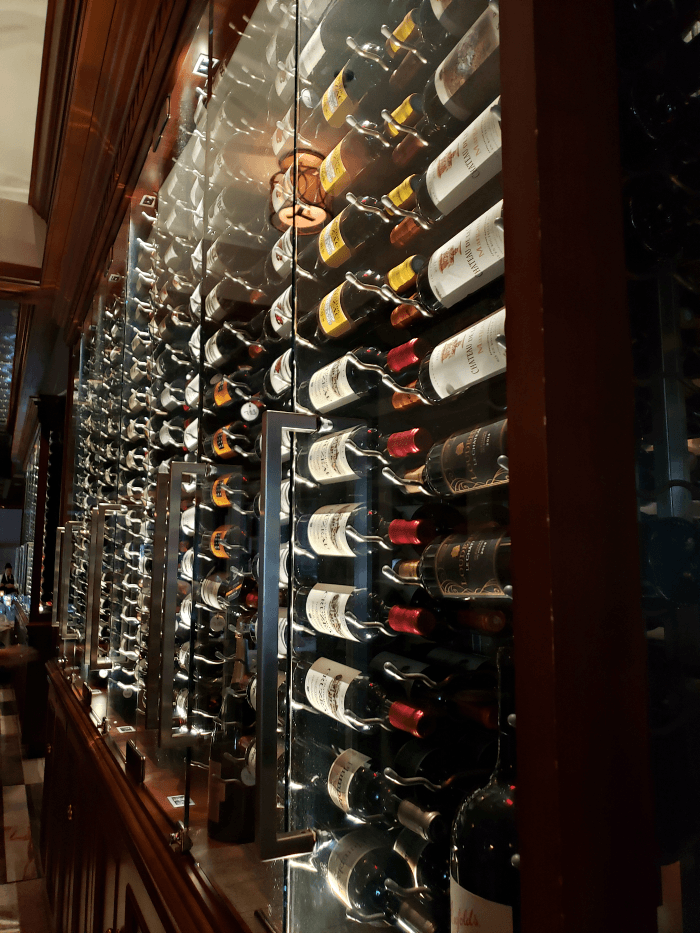 Taking time to celebrate the little things is an opportunity to create lasting memories with your loved ones, and we were able to make memories at Ruth's Chris Steak House. In fact, we are looking forward to going back soon…for no special reason at all 😉 Maybe next time we will sit in the bar area. There was a gentleman playing the piano when we walked in and we always appreciate live music and happy hour specials. It is a little more casual in the bar area, but definitely still elegant enough to know that you are celebrating the moment.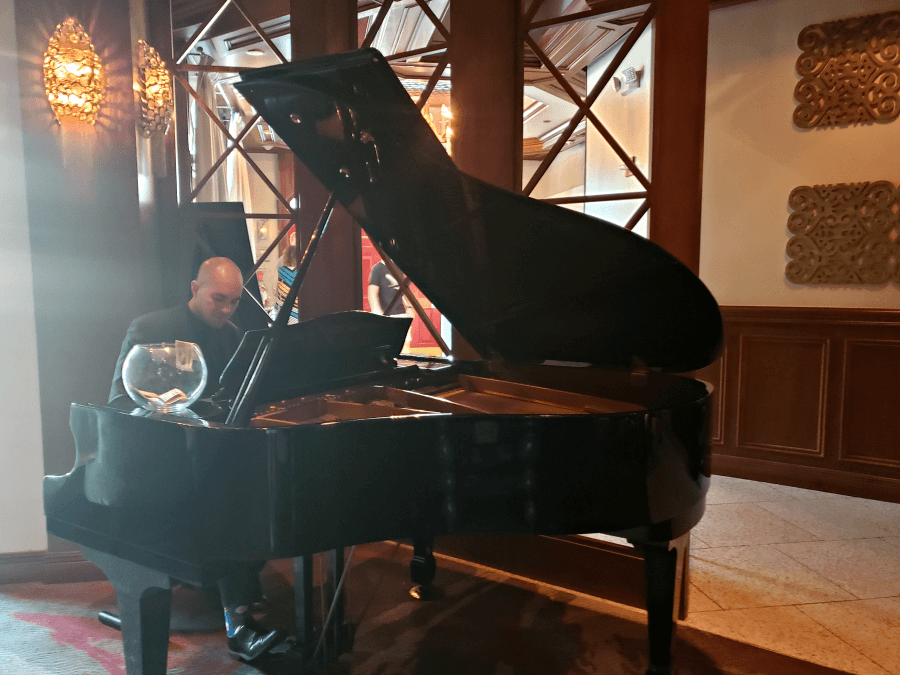 What is your reason to celebrate? When was the last time you celebrated a small victory?
Be sure to check out Food Wine Sunshine on Facebook, Twitter, Pinterest, and Instagram for things to do, healthy recipes, and more.