(Last Updated On: September 4, 2019)
Disclosure: I received one or more of the products listed below for review. All opinions are my own and picnic fun are 100% my own!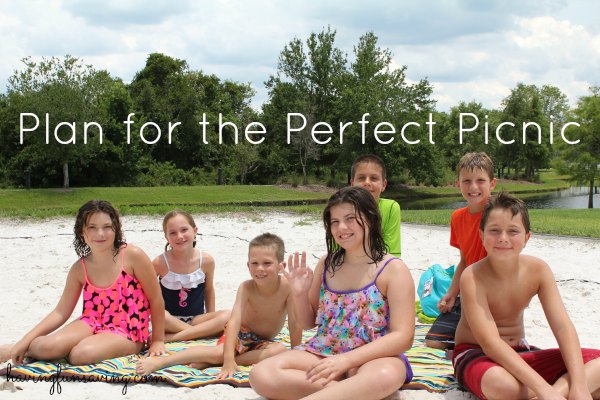 Picnic Essentials Checklist
School is out (or almost out if you aren't yet!) and Summer is here! That means Summer FUN! For us, that means spending time outside, enjoying the weather, and playing with our friends. We love planning picnics. They are the perfect way to plan for a day of fun…all day! Just pack your essentials and you will be prepared for hours of fun 🙂
Here are the items on my Picnic Essentials Checklist:

Blanket/Sheet
It should be large enough to hold all your picnic-goers and food. I recommend one that folds up easily, is easy to clean, and being waterproof is a bonus. You will see the OneStepAhead Beach Blanket pictured throughout this post…because we LOVE it! We love that it is waterproof (the kids thoroughly tested this out by spilling water on it over and over and loved watching it bead up), soft, and is reversible! We can have cool stripes or brown. It also folds up easily into it's compact tote. If you spend a lot of time on the beach, you HAVE to check out this Sand-Away Beach Sheet, it is super lightweight and it actually repels SAND!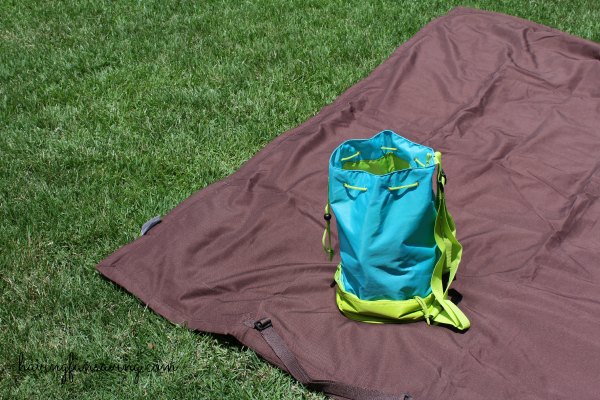 Cooler
You need something to bring all your goodies in! I suggest an easy to carry cooler bag.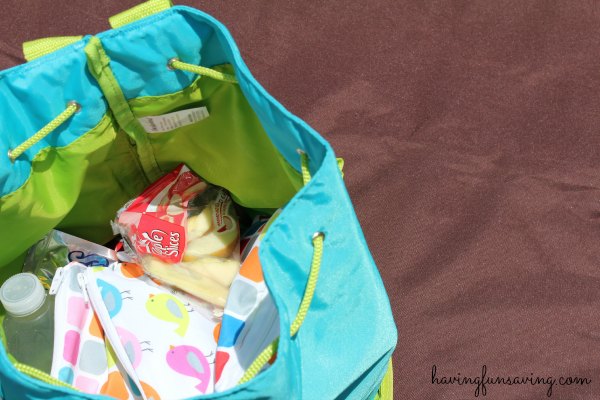 Food, Snacks and Drinks!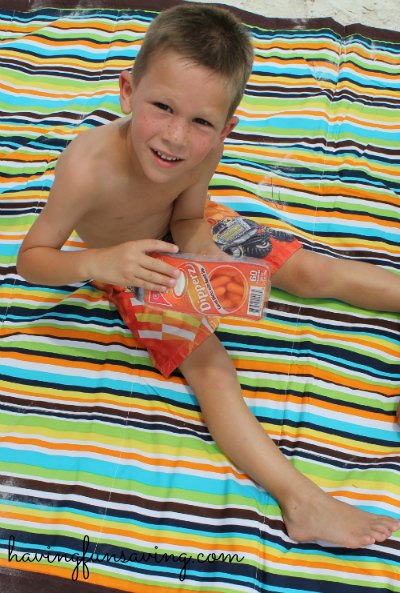 What is a picnic without the food and drink? Be sure to pack casual foods like sandwiches, bagels, Crunch Pak Apples, carrots, etc.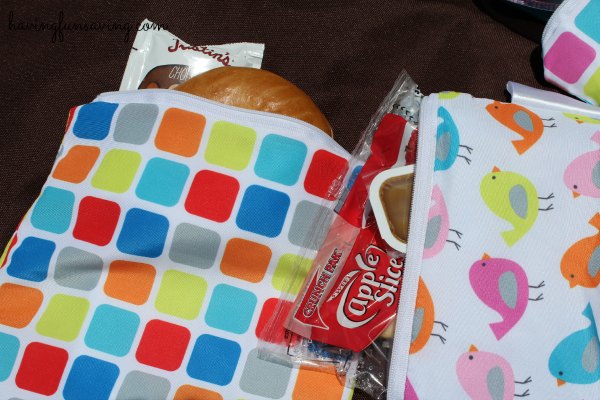 You will want items that you can eat without utensils and be sure to pack in reusable bags (less waste!). I like the Bumkins Snack bags from OneStepAhead, they are cute and great for snacks and even your sunglasses and keys! They are also machine washable 🙂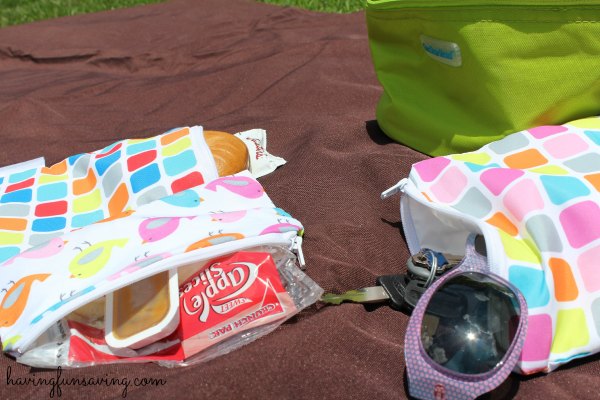 Ice/Ice packs
Be sure there is a way to keep the cool items cool. If you don't have an ice pack, freeze a bottle water or two! And when they start to defrost, you can drink them 🙂
Utensils if needed and napkins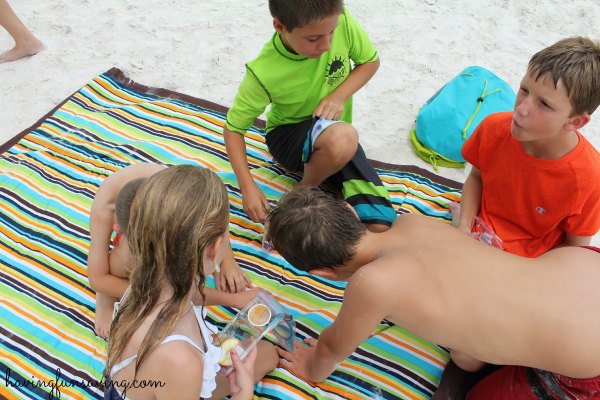 Be sure to Cleanup
Don't leave a mess behind!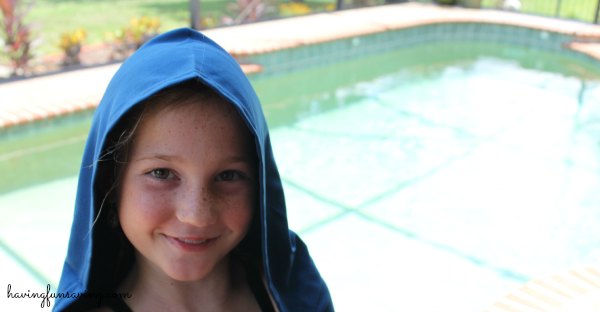 Towels if needed
If you plan on sending some time in the water, grab a towel or two to bring along. This Fast Dry Hooded Towel is a perfect option because it is REALLY lightweight, so lightweight you won't even believe it's a towel! It folds up small and is perfect for on-the-go and travel.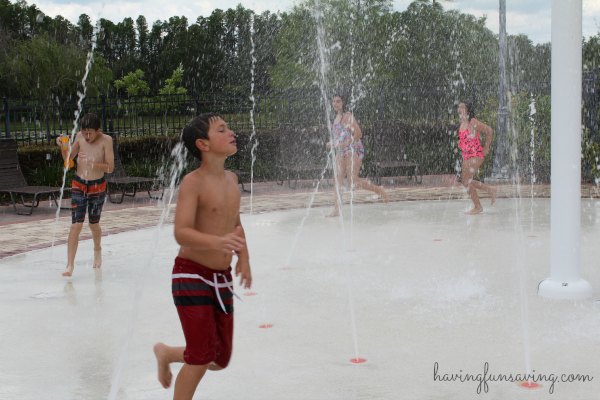 Most importantly, Enjoy your Day!
Seeing smiles on everyone's faces is the best feeling ever, isn't it?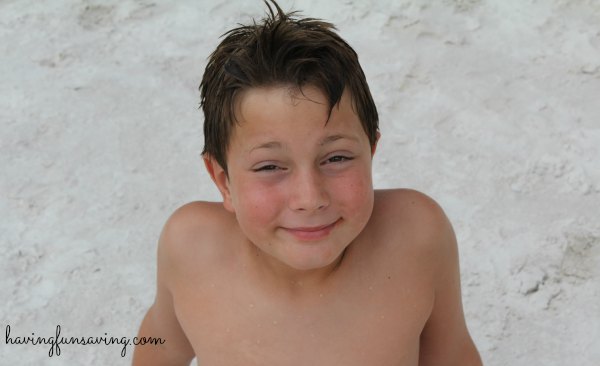 What are some of your tips for Planning the Perfect Picnic?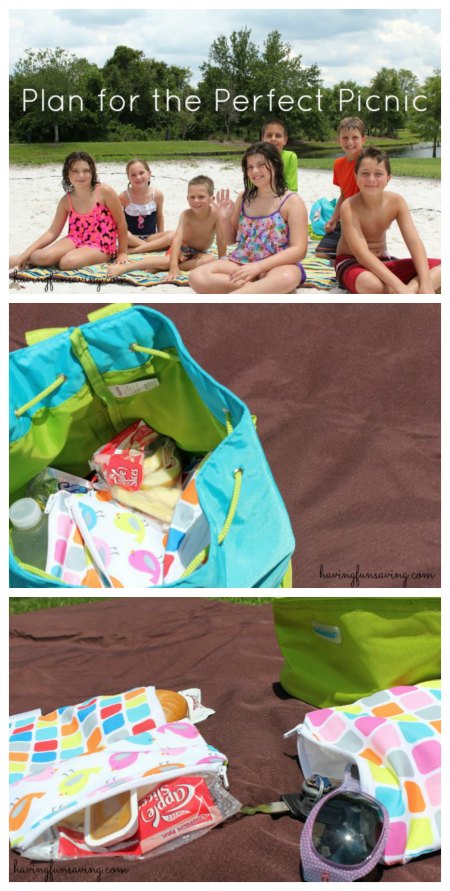 Make sure to check out these 10 Summer Must Haves, so that you are completely ready for Summer Fun!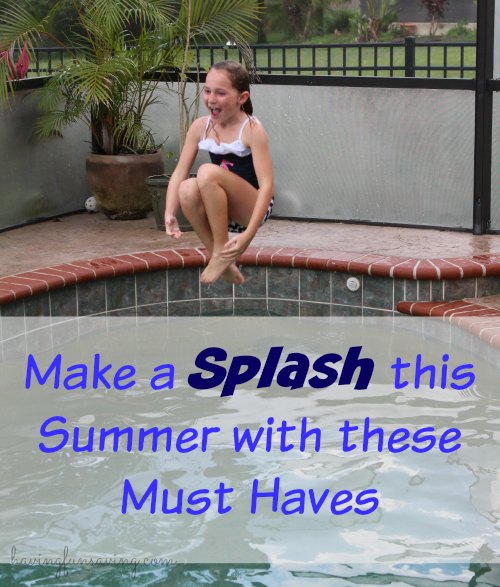 Check out OneStepAhead on Facebook, Twitter, Instagram and Pinterest to stay up to date with everything your child needs to have fun and stay healthy!
And be sure to follow me on Facebook, Twitter, Pinterest, Google + and Instagram for more family fun!